13 Days in Tunisia, North Africa – Backpacking Travel Guide
Tunisia is a fabulous destination, mixing different aspects such as the Mediterranean Sea, Arabic Andalus, Ottoman influence, Roman ruins and the Sahara Desert. All this in a relatively small country located in North Africa.
I had the pleasure of spending 13 days traveling in some of the most famous spots of Tunisia. On this page, I make an easy day-by-day / step-by-step itinerary that I hope will help you visit Tunisia on your own.
---
INDEX: Backpacking Travel Guide to Tunisia
---
Guide to Tunisia

Day-by-day Itinerary
How to prepare your trip
TOP 7 Tunisia
What to visit in Tunisia
Accommodation in Tunisia

Hostel in Tunis
Hotel in Tozeur
Hotel in Sfax
Hostel in Remla
Hotel in Sousse
Hotel in Kairouan
Hotel in El Kef
Hotel in Kelibia
Museums in Tunisia

Tunis – Bardo National Museum
Sidi Bou Said – Museum Dar el-Annabi
Sousse – Archaeological Museum
Sousse – Museum El Kobba
El Jem – Archaeological Museum
Sfax – Dar Jellouli Museum
Transportation in Tunisia

Airplane Ouarzazate to Tunis via Casablanca
Taxi from Airport to Tunis
Train Tunis to Tozeur
4WD Desert tour
Train Tozeur to Sfax
Ferry boat Sfax to Kerkannah
Train Sfax to Sousse via El Jem
Train Sousse to Monastir
Louage Sousse to Kairouan
Bus Kairouan to El Kef
Bus El Kef to Dougga
Louage El Kef to Tunis
Louage Tunis to Kelibia
Money and Visas

Tunisia Visa on Arrival
Prices and cost of living
Changing money / ATM's
13 Days in Tunisia – Day-by-day Itinerary
Day 1: Flight (Ouarzazate – Casablanca – Tunis) – Visit of Tunis Medina
Day 2: Tunis Medina – Carthage Ruins – Sidi Bou Said – Tozeur night train
Day 3: Visit of Tozeur
Day 4: Chebika – Tamerza – Mides – Ong Jmel – Tozeur
Day 5: Morning train to Sfax – Visit Sfax Medina
Day 6: Morning boat to Kerkannah Island – Sidi Tebeni – Sidi Frej – Remla
Day 7: Morning boat to Sfax – Train to El Jem – Train to Sousse – Visit Sousse
Day 8: Visit Sousse Medina – Train to Monastir – Visit Sousse Medina
Day 9: Bus to Kairouan – Visit Kairouan Medina
Day 10: Visit Kairouan Medina
Day 11: Bus to El Kef – Bus to Dougga – Visit Dougga – Hitchhike to El Kef
Day 12: Visit El Kef – Louage to Kelibia via Tunis – Visit Kerkouan – Visit Kelibia
Day 13: Visit El Mansoura Beach – Louage to Tunis – Bardo Museum – Flight (Tunis – Casablanca – Ouarzazate)
How to prepare your trip to Tunisia
I bought my plane ticket just two days before my flight.
I was not supposed to go to Tunisia but decided it in last minute.
As I didn't know much about the country, and I decided to travel actually such short notice, Lonely Planet Tunisia guide book gave me a complete insight of the country's best destinations. Although most of the hotels I stayed are not in the book, I used it mainly for some quick facts about Tunisia.
My initial goal was to visit as many UNESCO World Heritage places as possible.
So I tried to combine this historical/cultural aspect of the trip and get to visit some other destinations along the way.
That's what I did.
---
Tunisia sites inscribed on the World Heritage List
---
Amphitheater of El Jem
Archaeological Site of Carthage
Dougga / Thugga
Ichkeul National Park (this one I didn't visit)
Kairouan
Medina of Sousse
Medina of Tunis
Punic Town of Kerkuane and its Necropolis
The country itself is very easy to travel, to find accommodation, to get transportation. All the necessary infrastructures are available.
Tunisia has a lot to offer: great beaches, islands, Sahara Desert, mountain oasis, museums, Mediterranean towns, desert cities, Roman ruins, Star Wars movie sets, authentic Arab medinas, exotic gastronomy, friendly people, great places for shopping.
TOP 7 Tunisia
Although most of the places I visited in Tunisia were amazing, I do have my top Tunisian destinations.
1-Dougga ancient Roman city
Dougga is an old Roman city. After walking 5 km /3 mi to get there, this amazing archaeological complex left me speechless. This is possibly one of the best and most beautiful UNESCO places I've ever been to in my life. I now call it: "The Machu Picchu of North Africa."
2-Kairouan Medina
Kairouan represents whatever an authentic Arabic Medina has to offer. Its peaceful tiny streets make us surrender to all its charm, and the immense ancient monuments are great to wander along and discover a fantastic city.
3-Tozeur old town
I just loved Tozeur old quarter. I mean, a mix of desert architecture reminding me something between Bukhara in Uzbekistan and Timbuktu in Mali. Surrounded by never ending palm groves, Tozeur maintains a certain personality of a desert / oasis outpost.
4-Chebika Mountain Oasis
Chebika amazed me by its impressive beauty. After a hike up the rocky mountain, we finally reached the water stream, with waterfalls and a lot of palm trees. It's amazing how such a dry place can sprout such a greenish oasis in the middle of the desert.
5-Sfax Medina
Sfax revealed to me being very exotic and definitely has a very strong personality. The old city – Medina – is amazing, truly an authentic Arabic old town. Luckily, just aside the old mosque, I got a nice hotel with a terrace where I could enjoy one of the best views of the whole trip.
6-Tunis Medina
I have to say that Tunis – the capital city of Tunisia surprised me. A bit of Mediterranean bliss can also be seen in the city's Medina colors. Indeed full of character, Tunis old Medina is a great place to spend some time exploring the immense, beautiful hidden alleys and souvenir shops.
From the 12th until the 16th century, Tunis was one of the wealthiest cities in the world. More than 700 monuments, palaces, mosques, mausoleums and fountains, testify the remarkable past and mix of Almohads (Andalus), Hafsids and Ottoman influence.
7-Amphitheatre of El Jem
Before going to El Jem, I didn't quite know what to expect from an old Roman amphitheater. But, from the moment I got sight of it far on the horizon I got astonished by its colossal beauty. El Jem Amphitheater has to be on the top destinations to visit while in Tunisia. The El Jem Museum is also one of the best in the country.
What to visit in Tunisia
Although Tunisia is a relatively small country, there are indeed many places to visit and get busy for two weeks up to one month. This is the list of sites I visited during my 13 days. If you get to visit Tunisia, this page will surely give you some ideas on where to go and what to do.
1-Tunis Medina
Medina means old city and it is usually enclosed in the city walls. In the case of Tunis Medina, Bab El Bhar (Sea high) still stands as the main entrance to the old city, although no walls are surrounding it anymore. This gate is also known as French gate because French settlers considered it to recall the Triumph Arch in Paris.
The Tunis Medina started to grow in the 7th century surrounding Zitouna Mosque, which is today the center of the Medina. The city was a crucial religious place for the Islamic world until the 16th century.
The Medina is a place where you will not only see architectural sites like Zitouna Mosque, Sidi Yousef Mosque, Hammouda Pacha Mosque, Bad El Bhar, Bab Jadid, Bab Saadoun, Bab El Khadra but you will experience the true Tunis way of life with all its colors and scents. A must-do in Tunis Medina: walk through the maze streets, no rush, just feel it. See how people live and work, in the case of the artisans, as if they were in another era. For tourists, the souks are shopping paradises. Don´t forget to bargain.
I particularly enjoyed the way the old city is built, its tiny, charming alleys, beautiful decorated wooden doors and friendly people.
2-Archaeological Site of Carthage
Carthage was one of the largest cities between the 5th and the 3rd century BC. For long Carthage and Rome fought for their supremacy over the Mediterranean Sea, but in 146 BC Romans definitely took over Carthage and destroyed the city in a large scale. The city was then reconstructed by the Romans and the ruins we can see today are from that civilization.
The entire complex of ruins is a history book, very few places in the world can teach us so much about the Roman civilization as this one. The main buildings in the compound, either for its importance at that time or for structural reasons, are:
the baths (the ancient tradition of historical baths), the aqueduct (the excellent engineering skills), the theater (art lovers), Tophet (where it 30-minute children were sacrificed) and the villas (the houses from the rich people, decorated with beautiful mosaics and paintings.)
There are several ruins spread over a vast area, so you have to walk a lot. I've visited the Byrsa hill, the main Carthage Museum, the Cathedral, the Roman villas and the fabulous Antoninus baths.
3-Town of Sidi Bou Said
It is located 20km northeast from Tunis, very close to Carthage, in the Tunis Golf. It is a well-known tourist destination and home to many artists who found inspiration there. The city spreads up the hill in a beautiful postcard view of white houses with blue doors and windows. The architectural style is a combination of Arab and Andalusian styles. Many houses and streets have beautiful mosaic panels with the traditional Moroccan motifs. The houses and even the pavements are so white that sometimes it's even hard to look at them when the sun is reflecting.
This small "snow white" village is outstanding and worth a longer stay. Visit the main attractions but don´t miss a relaxing view over the city and marina in Café des Delices.
Places to visit: Thameur Habib (main street), Ras Qatarjamah lighthouse, Mersa beach, view from Sidi Chabaane Dar Nejma Ezzahra Palace (includes Centre of Arab and Mediterranean Music), Museum Dar el-Annabi (visit a real local house), Mosque Abu Said al.
I enjoyed Sidi Bou Said tiny alleys and streets the most. The terrace views from the Dar el-Ennabi house museum are impressive.
4-Tozeur
Tozeur is a town in mid-west Tunisia, not far from the border with Algeria. It stands in the desert as a beautiful city surrounded by an incredible oasis, the biggest in Tunisia. Tozeur has a unique architecture, its houses are made of brick, carefully placed decorating the facades with geometrical motifs in a kind of lacework. The most curious fact about this ancient tradition is that the bricks are still handmade using the same original techniques as the first people in Mesopotamia.
The city offers many attractions to the thousands of tourists that visit Tozeur every year. In the Ouled el Hadef district, we have the Medina with its narrow streets, brick facades, souks and mosques (El-Ferdous mosque). Outside the Medina, take a walk in the main street – Habib Bourguiba, Bab el-Hawa Square, Sidi Mouldi Mosque and the oasis. Other attractions near the city are the large salt lake Chott El Jerid in the middle of the desert, Tamerza Canyon and Onk Jemal, the place in the desert where the first Star Wars movie has been shot.
My favorite part of Tozeur was the old district. It reminded me of Timbuktu in Mali and Bukhara in Uzbekistan.
5-Chebika Mountain Oasis
Chebika is a town on the feet of Djebel el Negueb Mountains, and it is located about 50 kilometers north of Tozeur. After significant floods in 1969 people left the old town and a new one started growing nearby in a safer place and closer to the oasis. The old town is now a place of damaged ruins. However, it's worth a visit to see what is left over and especially the view over the new town and green oasis.
Not far from Chebika you will find a small waterfall that creates a natural lake. If you cross the lake, you will find a bigger one, even more spectacular. The beauty of the water sources and palm trees in opposition to the dry and rocky place all over is a breathtaking scenario.
I walked up the mountain to be able to enjoy the magnificent views of the old village, the oasis, and the surrounding mountains. I ended up hiking on a loop, crossing the lower oasis along the river stream.
6-Tamerza old village
Together with Tozeur and Chebika, Tamerza is one of the most beautiful oasis town in Tunisia. It is about 15 kilometers north Chebika and on the border with Algeria. As in Chebika, the old Berber town has been abandoned after the floods in 1969 and is now in ruins. The new town stands right close to the old one and on the shore of the oasis.
The Tamerza Canyon is one of the main attractions of this region. The magnificent gorges carved by the once powerful river and the reddish rocky surroundings make it an outstanding place only to be seen in movies.
I enjoyed exploring this forgotten village and its amazing ruins. The views of the old brick houses and the canyons underneath are breathtaking.
7-Mides Mountain Oasis
We can say that Mides Oasis is the last one in a row going south to north, starting in Tozeur. It is a town in the mountains that grew up on the river and oasis side. Like Chebika and Tamerza, also the ancient town has been abandoned due to the floods and a new town has emerged nearby.
The oasis greenery contrasts with the arid surrounding area and the rocky geological formations of the canyon, whose walls seem to have been cut in slices. We can find real paradises of small waterfalls in the middle of the canyon.
8- World's largest flag
During my visit to the Tunisian desert, I had the opportunity to go to the place where Tunisians were setting a new Guinness world record. This giant flag is 104,544 square meters / 1,125,302 square feet and weighs almost 13 tons. It took 80 km / 50 mi of fabric to make.
9-Ong Jmel
Ong Jmel means "Camel neck," and it comes from a rock on the top of a hill which seems a camel neck (or at least people say that). In the past, the old town was a stopover for the caravans coming from the desert, but nowadays it is more the final destination of many tourists. The place got famous worldwide because it was the set for Star Wars movies.
The desert landscape of Ong Jemel, not the traditional sand desert one, but an extremely dry and rocky one, can be easily mistaken for a lunar landscape. So it was in Star Wars. But whether you are a Star Wars fan or not, the visit to Ong Jmel is a unique experience. From there you can have the most astonishing view over the salt lake, and with no surprise, you may experience a mirage, due to the very high temperatures and sunlight incidence.
10-Mos Espa Stars Wars Movie Set
Just a few kilometers from Ong Jmel you can find another "Mecca" for the Star Wars fans: the city of Mos Espa. This is the city of sand houses with domed roofs that inspired the scenes in the movies. The village stands out in the middle of the desert, and it is in danger because of the strong winds that threaten to cover all the place with sand in the future.
11-Sfax
Sfax lays on the Mediterranean Coast, and it is the second city of Tunisia, after Tunis. The growth of the city is due to the sea port, one of the most important in the country. The French colonizers have occupied Sfax and their influence is still visible in the architecture of the city. Many new buildings have been built after the bombing during the Second World War, which caused many damages in the city.
You can start visiting the city from the Republic Square where you will find many places to watch around: beautiful neo-Moorish buildings like the City Hall (which is now the Archaeological Museum), the main gate to the Medina – Bab Diwan – and the fortress (Kasbah).
Inside the Medina, you can experience the ancient way of life in the crowded souks and mazy streets. Pay a visit to the Museum Dar Jallouli (a typical 17th-century house of a wealthy trader, which is now an ethnographic museum) and the grand mosque in the center of the Medina. At a short distance of 12 kilometers south from Sfax, you can visit the Archeological city of wealthy, a Roman complex.
12-Kerkannah Island
This group of six islands belongs to Sfax, and it is located 20km from the coast of Tunisia, in the Golf of Gabés. Chergui and Gharbi are the main islands and the summer destination for Tunisian families. Despite the beautiful beaches of clear water and natural landscapes, it isn't a tourist destination for foreigners, or maybe because of its lack of mass tourism, it preserves all the beauty of a natural and unspoiled paradise.
If you are interested in some history, you can visit Borj el Hissar, the ruins of an ancient Roman fortress. Fishing is the primary activity on the Islands and at Kerkennah fishing port you can enjoy a picturesque view of the small fishing boats carefully painted.
13-El Jem
El Jem is a city in the Gulf of Gabés about 80 kilometers north from Sfax. The city is known for the Roman Amphitheater (World Heritage site by UNESCO), the second biggest in the world right after the Coliseum of Rome.
The Amphitheater's ruins have experienced many damages over the years, especially in the 17th century when people started taking its stones to build the city nearby and the grand mosque in Kairouan. Today, despite the deterioration of the Amphitheater, its ruins are still an impressive building that stands out in the middle of the city landscape.
14-Medina of Sousse
Sousse was an important commercial and military city in the first centuries of Islam. Many different peoples have occupied the city, and it has suffered different cultural and architectural influences. From the ancient times, the Ribat of Sousse has survived until today, now being a beautiful example of a military fortress from the beginning of Islam.
The Ribat of Sousse in the most emblematic building, but the old city is full of historical and architectural attractions like the Kasbah, the grand Mosque, Bu Ftata Mosque, Museum Dar Essid and catacombs.
15-Monastir
Monastir lays on the Mediterranean coast in the Hammamet Gulf, 20 kilometers south from Sousse. It is well-known for the intense tourism activity that has been growing since the 60's. Along the coast, a salted lagoon – excellent Sebkha – stretches for 9 kilometers. This is the most touristic area, called Skanes, with sandy beaches and clear blue sea. Here you can find the biggest concentration of touristic infrastructures like hotels, clubs, and golf courses. In this made-for-tourist area, the architecture is a fusion of a new modern design with traditional moorish details that catches the eye of the tourists.
Monastir is a holiday resort city where you can combine the best of 5-star holidays at the beach with culture and history. On the seaside you will be offered all the modern facilities and activities, inside the Medina, you can travel back in time and feel the real culture of its people. Some places to visit in Monastir: Medina, Bourguiba Mosque (Habib Bourguiba Mausoleum – the first president of the Republic of Tunisia), Ribat, Cemetery Sidi el-Mézeri, Costume Museum.
16-Kairouan
Kairouan is located in the northeast of Tunisia, about 50 kilometers from the coast. It was found by Arabs in the 7th-century, and it was one of the most important religious places for Sunni Muslims. This holy city is rich in religious buildings: Mosque of Oqba (or Great Mosque of Kairouan), Mosque of the Three Gates, Mosque of the Barber, Mosque of Ansar and Mosque Al Bey for example. Inside the Medina, there is a well – Bi'r Barouta – where the city was founded.
Walk through the Medina for the real feeling of the culture and symbology of this holy place for Muslims. Take a break for a tea and a makrouhd (a typical pastry with dates). If you want to buy something from Kairouan, you may choose from the vast offer of traditional Kairouan carpets.
17-El Kef
El Kef is located in the north western of Tunisia. It was the capital of the country during the Second World War.
The city is on the top of a hill in the Jebel Dyr Mountain, and it is the highest town in Tunisia. Many peoples from Carthaginians to Romans occupied this region with a high and therefore strategic location. From the Roman times, there are the ruins of the Roman baths and the basilica Dar El Kous.
From the old local Jewish community there is the Synagogue of the Ghriba. Other must-see sights in El Kef: Kasbah, Mausoleum of Ali Turkie and the Museum of the Popular Arts and Traditions where you can learn about the social habits of locals.
18-Dougga ancient Roman city
Dougga is an ancient Roman city, located in the mountains about 100 km southwest of Tunis, in the fertile plains of Oued Khalled.
Its foundation by the Romans goes back to the 1st century BC. However, excavations have shown earlier vestiges of human settlement, believed to be part of the Numidian kingdom, an ancient Berber kingdom. Some of those pre-Roman monuments include necropolis, basin tombs or circular monument tombs, the mausoleum, and temples, but they were discovered only after excavations.
On the surface only the Roman monuments are visible, but unfortunately many are in an advanced degradation state. Some of the best-preserved ones, in which we can identify their silhouette, are the Theater, the Capitol, Punic-Libyan Mausoleum, and temples of Saturn and Juno.
There were many other interesting constructions such as baths (Licinian Baths, Aïn Doura Baths), Triumphal Arches and many temples. Romans were well-known for their cutting-edge infrastructures at the time, like cisterns, aqueducts and even an ancient version of sanitary sewers existed in Dougga.
The place where Dougga is located, at the top of the hill, gives a beautiful view over the surrounding countryside.
19-Kelibia
Kelibia is a touristic town on the Cap Bon peninsula, the most easterly point of Tunisia.
The town was founded by the Carthaginians and has been afterward occupied by the Romans. About 15 km from the center you may visit the ruins of Kerkoune.
The central landmark of Kelibia is the recently restored Fort.
The town is well-known for its idyllic beaches of white sand and clear blue water. This is a Summer vacation destination with good infrastructures for tourism. Mansoura Beach is the most beautiful sand beach in town, and it is the delight of locals and foreign visitors.
If you visit Kelibia, you must try the traditional Muscat of Kélibia, a fruity white wine highly appreciated in the country.
20-Punic Town of Kerkuane and its Necropolis
Kerkouane is the most well preserved Punic town in North Africa and one of the few left; therefore it assumes a great historical value. When Romans occupied Punic places they would usually rebuild the towns, thus erasing the previous legacy.
Kerkouane has been abandoned after the destruction caused by the second Punic War. Only in 1950 was this place dug out from the sand. We can discern the layout of the villas and the town in general and realize that the town design does not obey to an orthogonal plant as in the Roman cities. The Necropolis of Kerkouane is located 1,5km from the town, and it is a set of vaults, chamber tombs, and the burial site.
A piece of history and a nice picturesque view of the ruins by the sea is what you can expect from Kerkouane UNESCO site.
21-El Mansoura Beach
El Mansoura is a famous white sand beach near the coastal city of Kelibia. Some restaurants and hotels can be found in the area. A quick trip to El Mansoura beach takes 10-minute by taxi all the way from Kelibia.
Museums in Tunisia
Tunisia holds the most important Roman mosaic collections in the world. Visiting Tunisia without going to one of its museums is somehow leaving something behind.
1-Tunis Bardo National Museum
Bardo National Museum opened on the 7th May 1888 as Museum Alaoui, the name of the fantastic at that time. After the independence of Tunisia, it was renamed as Bardo Museum. It was the first museum and, for more than a century, the only one in Tunisia. The building where it stands now was previously a Palace from the 15th century. Recently the museum suffered improvements, the old building has been renovated, and a new extension of the museum has been added. You can now visit a modern museum with ancient masterpieces inside.
The Museum tells the history of Tunisia over several centuries and the civilizations that crossed its history. It is, therefore, a place of a priceless historical value. Its collection comprises archaeological, historical and ethnographic objects. One of the most appreciated collection is the great display of Roman mosaics brought from archaeological complexes like Carthage, Hadrumetum, Dougga or Utica.
Bardo National Museums is undoubtedly one of the most worth seeing museums in the world.
2-Sousse Archaeological Museum
Sousse Archaeological Museum is the second largest museum in Tunisia, after the Bardo Museum, in Tunis. This museum is located in the old Kasbah of Sousse, a fort from the 11th century. The museum has been created in 1952 and has recently received considerable improvement and restoration works. Now it is an impressing building where old and new mix in perfect harmony.
The old but restored walls of the Kasbah keep inside an open air courtyard carefully preserved, and the galleries of the museum are right under it. The museum is known for the rich mosaic collections such as the "Head of Medusa," but it also displays pottery, sculptures and other ancient daily life objects.
3-El Jem Archaeological Museum
El Jem Archaeological Museum is located near the center of the town El Jem, in the archaeological complex once the Roman city of Thysdrus.
The museum building is a former Roman villa restored and recently enlarged to receive more collections. The objects of the museum have been found during excavations under the complex around. Mosaics are undoubtedly the richest of all collections, but other interesting artifacts from ancient times are also displayed at this museum.
4-Sfax Dar Jellouli Museum
Dar Jellouli Museum is a traditional Tunisian house inside the walls of the Medina. It once belonged to a wealthy family in the 18th-century, and it was then converted into the Museum of Popular Arts and Traditions. A visit to this museum will tell you much about the everyday life in the Medina. The house is fully equipped with traditional furniture, objects and even costumes that show visitors how people used to live in the past.
5-Sidi Bou Said Museum Dar el-Annabi
It is an ethnographic museum located in the beautiful town of Sidi Bou Said, in a historic building from the 18th century. The building belonged to a wealthy family and was converted in a museum in the 20th century. The museum gives visitors a glimpse into the daily life and traditions of people from Sidi Bou Said and Tunisia in general. The building is a beautiful example of the architecture of this town, with white houses and turquoise blue details. From the rooftop, one can experience a great view over the old town and its rooftops.
6-Sousse Museum El Kobba
El Kobba Museum in Sousse is located inside the Medina of the city, and it was built in the 11th century. It used to be a caravanserai of the French and later a hostel. Today it is an ethnographic museum with displays of traditional arts and life-style of the people in the ruling Ottoman times. The building where the museum stands is well-known for its dome folds in zigzag, unique in Tunisia. From its terrace, one can have a splendid view over the roofs of covered souks and the mazy narrow streets of the Medina.
Accommodation in Tunisia
Getting a hostel or budget hotel in Tunisia is very easy. Most cities have very cheap hotels, but you might just give a bit more to avoid a total dump. Most hotels where I stayed are budget options, except Hotel Medina in Sousse and Pension Anis in Kelibia.
My favorite hotels were Hotel Sabra in Kairouan, where I got a window with an amazing view to the old Medina / and a very nice breakfast. The Hotel El Jemiaa in Sfax was very simple and could be cleaner than it was, but the view of the terrace plus a friendly manager made me forget about any possible issues with this hotel. The Hostel Medina in Tunis was amazing as we can sleep cheap on a real 18th-century palace in the heart of the old town.
1-Dar El Medina Hostel, Tunis
Located inside a real 18th-century palace, this hostel is laid back and just inside the old medina of Tunis. Accommodation and bathroom facilities are simple and a bit rundown, but the whole house is amazing. Buffet breakfast consists of coffee, jam, bread, butter, milk. The price was 15 TND (+- 7€ / US$8) per bed in a shared dorm room and breakfast.
Contacts: Dar El Medina Hostel, 64 Rue Sidi Ben Arous, Tunis, Tunisia ● Phone: +216 71 563 022.
2-Résidence Warda, Tozeur
This hotel is located in the city center, far away from the "zone touristique" – a place you should want to avoid. Residence Warda is clean and the hotel manager very friendly. Breakfast is good also. I bargained the price for two nights and was offered a room upgrade. Price after bargaining was 20 TND (+- 9€ / US$10) per room with private toilet and breakfast.
Contacts: Dar El Medina Hotel, 64 Rue Sidi Ben Arous, Tunis, Tunisia ● Phone: +216 71 563 022.
3-Hotel el-Jemiaa, Sfax
This was one of the worst hotels I stayed regarding facilities and cleanness but without a doubt one of my favorites. Why? Because of its amazing terrace. The hotel manager was also very friendly. The hotel is located right near Bad Diwan and the Great Mosque. The price was 15 TND (+- 7€ / US$8) per room with shared toilet.
Contacts: Hotel el-Jemiaa, 64 Rue Mongi Slim, Sfax, Tunisia ● Phone: +216 74 221 342.
4-Centre de Stages et de Vacances, Remla
This is the local Youth Hostel from Remla town. Very close to the beach, I was given a bedroom just for myself. No other guests were in the hostel. Spotless and general facilities were excellent. The price was 15 TND (+- 7€ / US$8) per room with shared toilet.
Contacts: Centre de Stages et de Vacances, Remla, Kerkannah Island, Tunisia ● Phone: +216 74 481 148.
5-Hotel Medina, Sousse
This hotel is located just aside the great mosque. It's a bit more expensive than the other hotels nearby, but I decided to get some more comfort while in Sousse.
Reception staff are very friendly. Breakfast is a bit expensive but offers plenty of stuff. Price after bargaining is 40 TND (+- 18€ / US$20) per room with private toilet and breakfast. If you don't want breakfast, you'll have it 6 TND cheaper.
Contacts: Hotel Medina, 15 Rue Othman Osman, Sousse, Tunisia ● Phone: +216 73 221 722.
6-Hotel Sabra, Kairouan
Very well located and with excellent views from the windows – you can spot the old medina just there from your room window. It might be loud for some people's standards. Probably better to get some ear plug to sleep profoundly. Hotel facilities are immaculate. The views from the hotel terrace towards the old city are incredible. Breakfast is very nice, and hotel staff is indeed very friendly. The price was 18 TND (+- 8€ / US$9) per room with shared toilet and breakfast.
Contacts: Hotel Sabra, Rue Ali Balhouane Place des Martyrs, Kairouan, Tunisia ● Phone: +216 77 230 263.
7-Hotel Medina, El Kef
Located just a few steps away from El Kef fortress, this hotel is clean enough taking in consideration the low price. If you can make it to the terrace, the views over El Kef are worth it. The bedroom is simple but enough. The price was 10 TND (+- 4.5€ / US$5) per room with shared toilet.
Contacts: Hotel Medina, 18 Rue Farhat Hached, El Kef, Tunisia ● Phone: +216 78 204 183.
8-Pension Anis, Kelibia
This was the best hotel room I got on my trip to Tunisia. The owner was very friendly, but all the other reception men were not. I was totally disappointed with the breakfast, not really worth it, compared to other cheaper hotels. But again, the hotel room was clean, comfortable and fully equipped.
Pension Anis is located in the city center of Kelibia, just near the central market. Price after bargaining is 40 TND (+- 18€ / US$20) per room with private toilet and breakfast.
Contacts: Pension Anis, Avenue du Dr Mongi Ben Hmida, Kelibia, Tunisia ● Phone: +216 72 295 777.
Transportation in Tunisia
Tunisia is very easy to travel on your own. Every city has different types of transportation: bus, louage or train. Louages are shared minibus taxis and go virtually everywhere in the country. The easy to travel train system can take you far from the capital. Buses are, without a doubt, the slowest.
1-Airplane Ouarzazate to Tunis via Casablanca
I took the airplane directly from Ouarzazate to Casablanca and then, to Tunis. The flight to Casablanca took 30 minutes, and from Casablanca to Tunis 2 hours and 30 minutes. I got a nice air fare of 2500 Moroccan dirhams, round trip ticket (230€ / US$256).
2-Taxi from Airport to Tunis
Inside Tunis airport there are a few taxis that will ask you a lot of money to take you to the city. Following the advice of someone I met on the airplane, I went out to the main door on the upper level of the airport, not the departure gate, and got a taxi that was there delivering someone. So, profiting from the fact that he was going back empty, I got the regular fare by the taximeter 5 TND 1.8€ / US$2.
3-Train Tunis to Tozeur
The night train is the best option to get to Tozeur desert city. First, you profit from a night sleep in a hotel, and it's the most comfortable way of traveling. The first class is better, although you will not notice much difference. There are two daily trains from Tunis to Tozeur. The night train departs at 20:45 from Tunis and arrives around 05:12 in Tozeur. The price of the ticket is 26.6 TND for 1st class or 20.1 TND for 2nd class.
✕
NOTE: Get reliable and up-to-date information about train schedules and prices of trains in Tunisia on the website of the Societe Nationale des Chemins de Fer Tunisiens – it seems the English version of the website is still under construction.
4-4WD Desert tour
The best way to visit all the mountains oasis around Tozeur is to get a place on a shared tour offered by a tour agency. During my visit in Tunisia, and due to recent security problems in the country, I didn't see many tourists around. I had to get one 4WD for myself.
✕
Read the page: Tunisian Colors Travel – They offer different day tours in the Mountain Oasis, Ong Jmel and Star Wars movie sets. They will happily try to get you on a shared group tour. The price to rent the 4WD for a half-day tour is 160 TND and full day is 220 TDN. If you're lucky enough, you can share this price with other people. I was all by myself.
5-Train Tozeur to Sfax
After spending a couple of days in the desert city of Tozeur, I decided to go back to the coast. I took the early morning train Tozeur-Sfax. The night train departs at 06:30 from Tozeur and arrives around 11:10 in Sfax. The price of ticket is 17.75 TND for 1st class or 13.1 TDN for 2nd class.
6-Ferry boat Sfax to Kerkannah
While in Sfax I decided to visit the nearby islands. I had never heard about them – so that was a good excuse to make a short visit. 1 hour boat trip from Sfax to Kerkannah Island. There are boats almost every hour. The price of ticket was 0.65 TND.
7-Train Sfax to El Jem
On my way to Sousse city, I decided to stop over in El Jem to visit the magnificent UNESCO Amphitheater of El Jem. There are 7 trains per day from Sfax to El Jem. The train ride takes around 1 hour. The price of ticket is 5.9 TND for 1st class or 4.45 TDN for 2nd class.
8-Train El Jem to Sousse
After visiting the El Jem Amphitheater and the city museum, I headed to Sousse. There are 5 trains per day from El Jem to Sousse. The train ride takes around 1 hour. The price of ticket is 5.9 TND for 1st class or 4.45 TDN for 2nd class.
9-Train Sousse to Monastir
During my 2 days stay in Sousse, I also visited another nearby city. Monastir is famous for its fortress, so I took the 30 minute train to go there. I visited the fortress and the city center, and came back to Sousse after a couple of hours. The price of the train ticket was 1 TND.
10-Louage Sousse to Kairouan
Sousse Louage station is a hassle since you have to buy your ticket before you actually enter the van. So, dozens of people chaotically queue to get a chance to be the first to go. The price of ticket of the Sousse to Kairouan transportation was 4.75 TND.
11-Bus Kairouan to El Kef
This was a long trip. Buses take longer than louages. I got the early morning 7 o'clock bus to El Kef. The price of ticket of the Kairouan to El Kef transportation was 9.65 TND.
12-Bus El Kef to Borj Brahim (Dougga)
To go from El Kef to the Roman ruins of Dougga is not that easy. I decided to take a bus to Nouvelle Dougga, and walk around 5 km / 3mi uphill until I reach the ruins. Remember you have to take a bus going on Teboursouk direction, but ask the driver to stop aside of the road in Nouvelle Dougga. From there, there are also taxis that can drive you up to the ruins for about 10 TND – round trip + waiting. The price of the ticket from El Kef to Borj Brahim transportation was 3.65 TND.
13-Louage El Kef to Tunis
Easy road, the +- 170 km / 105 mi road is done in less than 3 hours and 30 minutes. The price of ticket of the El Kef to Tunis transportation was 10.8 TND.
14-Van Tunis to Kelibia
It's very easy to get transportation back to Tunis departing from Kelibia louage station. The price of ticket of the Kelibia to Tunis transportation was 6.6 TND.
Money and Visas
Tunisia is a very straightforward country to get in. No visa is needed for most nationalities. Getting money is indeed an easy task. Either banks or exchange offices will give you a fair exchange rate for your Euros or US dollars. The country is very cheap.
Tunisia Visa
In terms of getting a visa to Tunisian, well, citizens of 90 countries and territories can visit Tunisia for up to 90 days without a visa. This includes all European Union citizens, Australia, Brazil, Canada, Japan, South Korea, New Zealand, Russia and South Africa, for example. Read more about this on the Visa policy of Tunisia.
While getting into the airport, one just has to deliver the passport and filled up International Boarding and Departure card to the border police and get stamped. Remember that there is a departure tax of 30 TND to be paid before departure.
Prices and cost of living
Generally speaking, Tunisia is quite an affordable destination. If you really control your spending, you can go along your daily spending an average of 25 TND ( 11€ / US$13).
Cheap?
Well,
check this out, let's say Kaourian city: hotel for 18 TND with breakfast included. For non-vegetarians, you can get a tuna / harissa / salad street sandwich for 1.7 TDN, and for dinner you get a grilled meat sandwich for 2 TND. Let´s say you drink 2 bottles of water per day, and that you can get some bananas.
---
1 Cheap day in Kairouan – Tunisia:
---
Hotel with breakfast included – 18 TND
Street sandwich with tuna / harissa / salad – 1.7 TDN
Street sandwich grilled meat for 2 TND
2 bottles of mineral water 1.2 TND
1/2 Kg of bananas 1.6 TND
TOTAL: 24.5 TND
Transportation is quite cheap, and if you wish to go to a street restaurant and eat something rather than a sandwich, well, you'll end up paying maximum 5 TND.
I give a quick list of prices of general things in Tunisia.
City taxi rides cost from 0.6 up to 1.2 TND (El Kef, Sousse, Sfax, Tozeur). In the capital, distances can be bigger. From Tunis louage station (near Northern bus station) to Bardo National Museum I paid 4 TND, tip included. From Bardo National Museum to Tunis Airport I paid 5 TND, tip included.
---
Prices of things in Tunisia:
---
1.5 lt of water costs from 0.6 up to 1 TND
Street sandwich 0.7 TND
1 bread in Tunis market 0.2 TND
100 gr of cheese in market 0.4 TND
2 tomatoes in market 0.15 TND
Plate of fava beans (foul) in Tozeur 0.7 TND
1kg bananas from 3.8 up to 4 TND
500 ml Lben natural yogurt 0.7 TND
Egg sandwich in Remla 1.1 TND
Bread in Sousse 0.3 TND
Medium vegetarian pizza in Kairouan pizzeria 3.5 TND
3G Orange internet SIM card free at the Airport. 10 GB recharge at 11 TND.
Swimming shorts in Sfax 10 TND
All Star converse shoes in Sfax 20 TND
Bardo Museum ticket 12 TND
Dougga Ruins ticket 8 TND
Sousse Great Mosque 5 TND
Monastir fortress ticket 7 TND
Sousse Museum 8 TND
El Jem Amphitheater 11 TND
Fax House Museum 6 TND
Carthage ticket 11 TDN
Changing money / ATM's
Changing money is quite easy, either in banks on even at the airport. The airport exchange office fares were the same as in the city. If you really need, some hotels and agencies could also exchange money, although they lower down the rate a bit.
Booking Online Kit
«
Booking accommodation?
Find the best hotel deals with
Booking.com
»
«
Rent-a-car?
I always get rental cars through
Rentalcars.com
»
«
Better safe than sorry?
Get your travel insurance from
Worldnomads.com
»
«
Join a group!
7 days in Morocco 430 euros from Marrakech to Sahara Desert with
Marrocos.com
»
«
Jump the line and get tickets online?
Plan your trip in advance at
Ticketbar.eu
»
«
Internet on the road?
Get your 3G & 4G hotspot from
SkyRoam.com
»
The Author of this Blog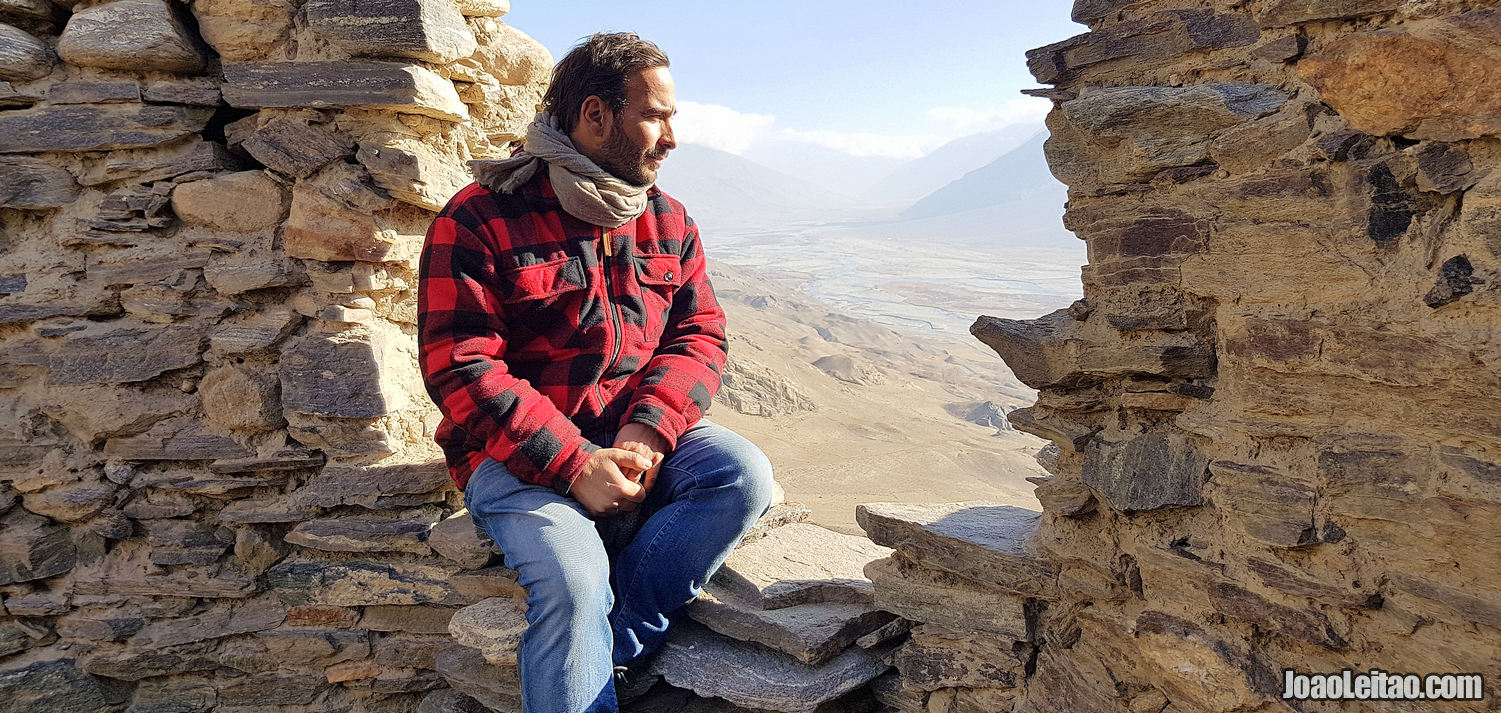 HI! I'm João Leitão. Traveling independently since 1999, I explored more than 130 countries and territories in Africa, Antarctica, Asia, Europe, North & South America and Oceania. Welcome to my
adventure travel blog
, where I gathered useful information and inspiring narratives to motivate you to travel more. Follow on
Facebook
,
Twitter
,
Instagram
,
Pinterest
e
YouTube
.
« Follow Nomad Revelations on Instagram @joaoleitaoviagens »