Moped in Sahara Desert – Moroccan Motorcycle Adventure
✕
NOTE: these pictures were taken 10 years ago with my cell phone, so expect bad image quality. Sorry about that.
A few years ago – when I was living in the Sahara Desert city of Erfoud, my friend Samuel Santos from the travel blog "Dobrar Fronteiras" visited me.
While trying to figure out something interesting we could do, I came up with the idea of riding a motorcycle on the desert tracks – along the Algerian border.
From Erfoud, we would take the tracks along the heavily armed border line between Morocco and Algeria. From the army post of Tisserdmine, we would ride all the way to Erg Chebbi Dunes to a hotel called Auberge Café du Sud.
From Auberge Café du Sud, we would take the tracks back to Erfoud – profiting from the existing 8.5 miles / 14 km of asphalt.
? Map of itinerary:
So far everything seems ok, right?
What is then peculiar about this trip?
Well, the motorcycle was not really an authentic motorcycle…
I mean, it is… but it is not.
It has pedals… and it is called: "Moped".
A moped is a small, low speed motorcycle, driven by an engine as well as bicycle pedals.
In Morocco, these small bicycles are commonly called as "Mobylette".
So, we rode Motobécane motorcycles across the Sahara Desert.
The trip was amazing and we had the chance of crossing a beautiful part of the Moroccan desert on our own. These tracks are usually crossed by 4WD only.
As I had lived in the region for almost 5 years, my knowledge of this part of the desert was quite good. The way from Erfoud to Erg Chebbi Dunes can be easily made following either the marked tracks through Merzane or the asphalt road through Rissani.
We just wanted to explore further, so we turned left into the wild desert and started following whatever path, track or desert mark that inspired us.
It took us around 9 hours to cross about 25 miles / 40 km on a low speed, not desert prepared moped.
ℹ️ Moped in Sahara Desert – The Essentials
There are a few essentials you need to carry along with you on this Sahara Desert adventure. Basically, the most important are warm clothes, because February desert temperatures while riding a motorcycle are harsh – cold – dry. Water is also vital since we do need to keep hydrated.
Local clothes called Jdelaba
Moroccan desert scarf
Gloves
Water
Boots
Rope
1.5l of extra gasoline
Backpack
? Moped in Sahara Desert – The Most Difficult
Some parts of the trip require extra skills, incredible luck and a bit of craziness. Moped are not famous for their strength or off-road effectiveness. Crossing sand with this type of motorcycle requires expertise and going up rocky hills requires total focus.
February Sahara Desert dry cold
Crossing sand
Getting lost
Going up rocky hills
Motorcycle malfunction
Camels on the way
? Moped in Sahara Desert – The Most Fun
Adventures are made of unique experiences. This ride was very tiring, yet we had the times of our lives. All the fun parts of the trip were basically the same as the most difficult.
February Sahara Desert dry cold – NOT FUNNY
Crossing sand – A LOT OF FUN
Getting lost – THE FUNNIEST OF IT ALL
Going up rocky hills – PROBABLY NOT VERY FUNNY
Motorcycle malfunction – AFTER PROBLEM FIXED, YES, FUNNY
Camels on the way – SAMUEL CHASING CAMELS WAS VERY FUNNY
? The Team
David Samuel Santos
João Leitão
Booking Online Kit
«
Booking accommodation?
Find the best hotel deals with
Booking.com
»
«
Rent-a-car?
I always get rental cars through
Rentalcars.com
»
«
Better safe than sorry?
Get your travel insurance from
Worldnomads.com
»
«
Join a group!
7 days in Morocco 430 euros from Marrakech to Sahara Desert with
Marrocos.com
»
«
Jump the line and get tickets online?
Plan your trip in advance at
Ticketbar.eu
»
«
Internet on the road?
Get your 3G & 4G hotspot from
SkyRoam.com
»
The Author of this Blog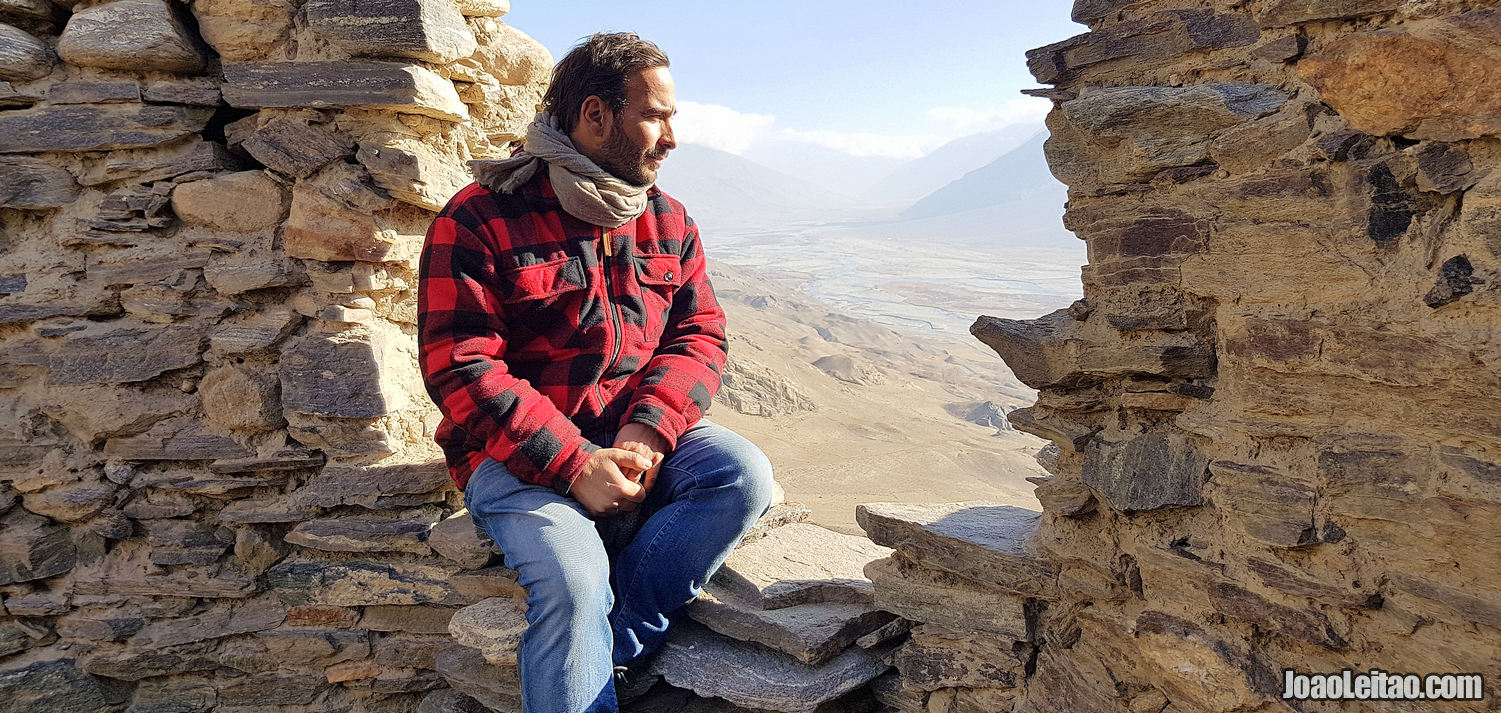 HI! I'm João Leitão. Traveling independently since 1999, I explored more than 130 countries and territories in Africa, Antarctica, Asia, Europe, North & South America and Oceania. Welcome to my
adventure travel blog
, where I gathered useful information and inspiring narratives to motivate you to travel more. Follow on
Facebook
,
Twitter
,
Instagram
,
Pinterest
e
YouTube
.
« Follow Nomad Revelations on Instagram @joaoleitaoviagens »