African Bread Recipe – Democratic Republic of the Congo
I love to cook.
During my travels, and every time I can, I like to jump into the kitchen and learn how to prepare a local dish or recipe.
At Aru, during my trip to the Democratic Republic of the Congo, I 've learned how to make a local bread recipe.
Aru is a town in the Ituri Region of the Orientale Province in DRC.
On this page, I'll give you a step-by-step tutorial on how to make African bread. This bread recipe is very easy to prepare and doesn't require much work.
"There are people in the world so hungry, that God cannot appear to them except in the form of bread." ― Mahatma Gandhi"
---
Ingredients:
---
1 egg
1 tablespoon of salt
3 tablespoons of sugar
2 teaspoons of yeast
warm water
vegetable oil
✕
NOTE: Bread in Lingala language is MAPA and in Luba-Kasai is BOFOLO. Both are Bantu languages spoken throughout the Democratic Republic of the Congo, the Republic of the Congo, in Angola and the Central African Republic.
How to Make African Bread
African Bread Recipe – Step by step
1- Bread Dough
Pour the water into a container and add salt, sugar, oil, yeast. Leave aside for approximately 5 minutes. Then mix gently. Add the egg. Mix gently again.
Wait 2 more minutes and add the flour, by kneading slowly – a light pressing – not too hard.
Cover with a cloth.
Allow the dough to rise for 1 hour and 30 minutes.
2- Shaping
Grease the baking pan and sprinkle a little flour on a large board. Here the bread dough is stretched and kneaded before entering the pan.
Place the dough in the pan and let it rest for 1 hour. Be careful not to overfill the baking pan as the bread will grow larger. Cover with a cloth.
3- Oven
Heat oven at high temperature before placing the bread pans. Remember that what will make the dough cook properly is the high oven temperature. You have to preheat it before putting the pans.
4- And the final result is this
Delicious homemade bread.
The team
Booking Online Kit
«
Booking accommodation?
Find the best hotel deals with
Booking.com
»
«
Rent-a-car?
I always get rental cars through
Rentalcars.com
»
«
Better safe than sorry?
Get your travel insurance from
Worldnomads.com
»
«
Join a group!
7 days in Morocco 430 euros from Marrakech to Sahara Desert with
Marrocos.com
»
«
Jump the line and get tickets online?
Plan your trip in advance at
Ticketbar.eu
»
«
Internet on the road?
Get your 3G & 4G hotspot from
SkyRoam.com
»
The Author of this Blog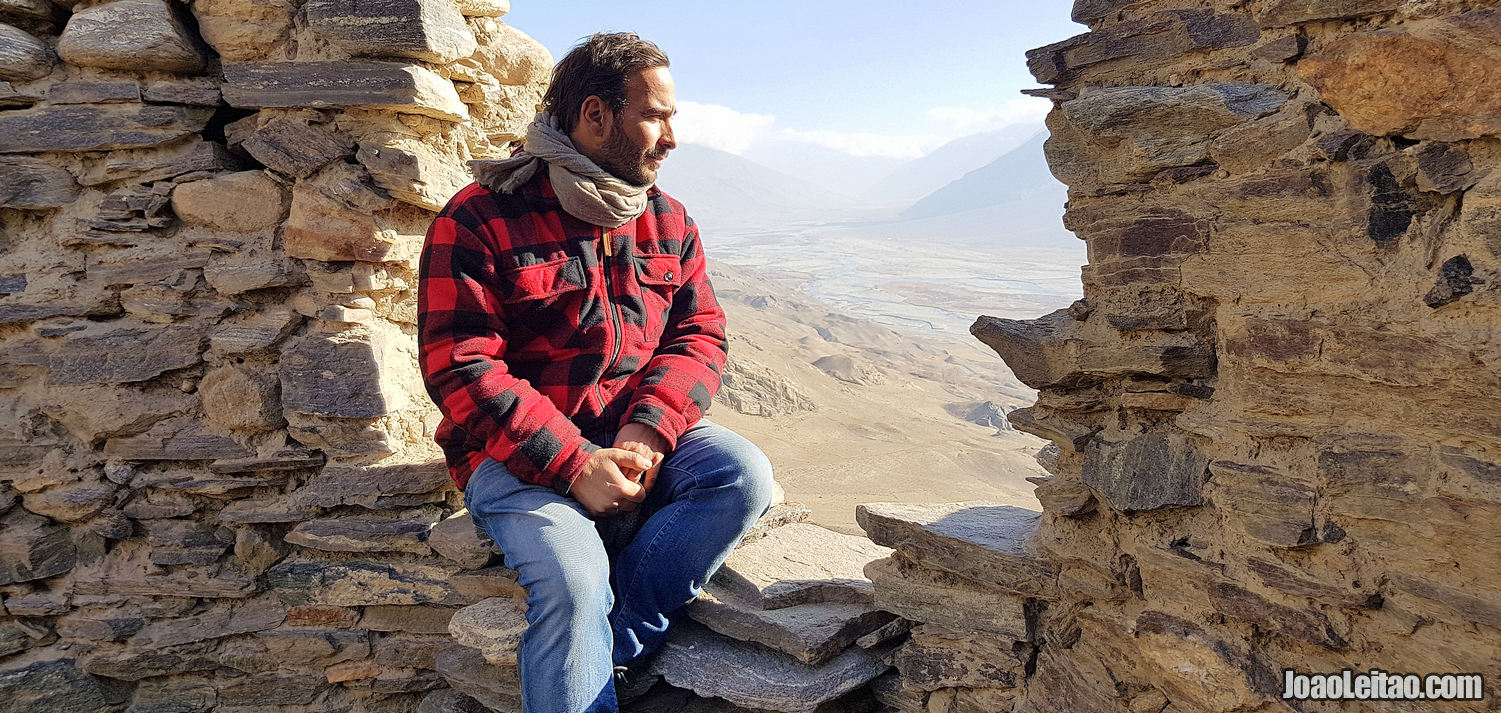 HI! I'm João Leitão. Traveling independently since 1999, I explored more than 130 countries and territories in Africa, Antarctica, Asia, Europe, North & South America and Oceania. Welcome to my
adventure travel blog
, where I gathered useful information and inspiring narratives to motivate you to travel more. Follow on
Facebook
,
Twitter
,
Instagram
,
Pinterest
e
YouTube
.
« Follow Nomad Revelations on Instagram @joaoleitaoviagens »