Indian or Arabic movies in Marrakech
For those who like to watch movies despite of being in a foreign language that you actually don't understand, you should visit the Mabruka cinema in the Avenue du Prince in Marrakech, just one of the main pedestrian streets coming out of Jemaa el-Fnaa.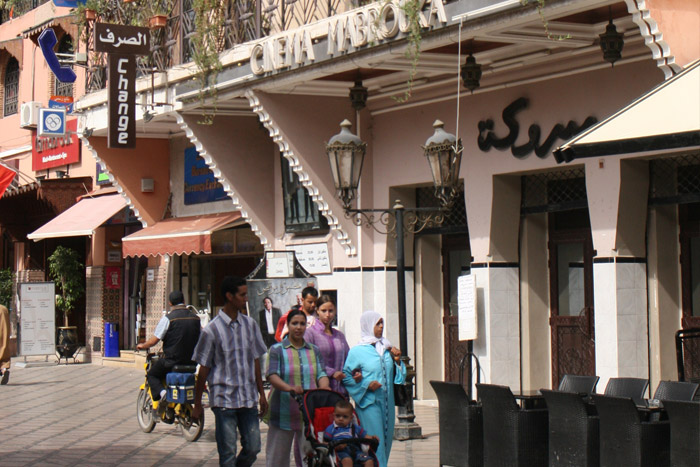 Photo of Cinema Mabrouka in Marrakech
Watching a movie in Marrakech is so fun as people speak a lot during the movie, they scream to the screen, advise actors not to do something, etc. A whole new world as it lives by the experience of doing something relatively "underground" while being in Marrakech.
Usually movies at Cinema Mabrouka are Indian from Bollywood or Arab films from Egypt. Price starts at 25 Dirhams until 15 Dirhams depending the place you want to sit. Very interesting is that some couples come to the movies (in the upper balconies) to make out since no one can see them in the dark.
Video of Al-Halqa Screening at Cinema Mabrouka in Marrakech:
On December 9, 2010, "Al-Halqa – In the Storyteller's Circle" was screened at the Cinema Mabrouka in Marrakech in presence of the director Thomas Ladenburger. The Screening was organized by Save Cinemas in Morocco and Dialogpunkt Deutsch – Goethe-Institut Marrakech.
Related posts that you might also be interested: