Caravanserai's in Marrakech old Medina
Marrakech old Medina hides some secrets that you need to know they exist to actually notice them. Morocco was part of several important routes, including some Middle East and Sub-Sahara routes in ancient times where people's exchange of good was made by camels and horses.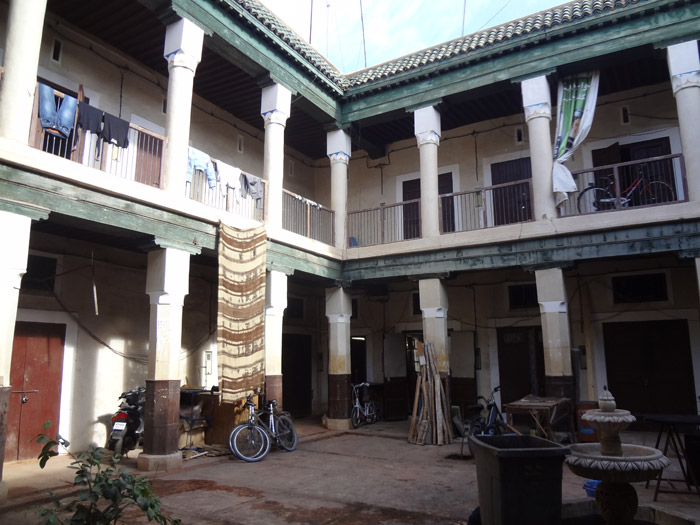 Photo of inside a Marrakech fondouk in Marrakech old medina
A caravanserai was a roadside inn where travelers could rest and recover from the day's journey. In Morocco these Caravanserais were called fondouks and supported a huge flow of commerce, information, and people across the network of trade routes covering Morocco and the rest of North Africa, South-Eastern and Western Europe, and further more along the Silk Road.
The best place to go and visit several old centuries fondouks in Marrakech is along the streets between Medrassa Ben Youssef and Bab Debagh all along the streets Souk Ahl Fes and Rue Bin Lafnadek where you have dozens of caravanserais converting into local artisans workshop's. You can visit them and actually see how Marrakech artisans work.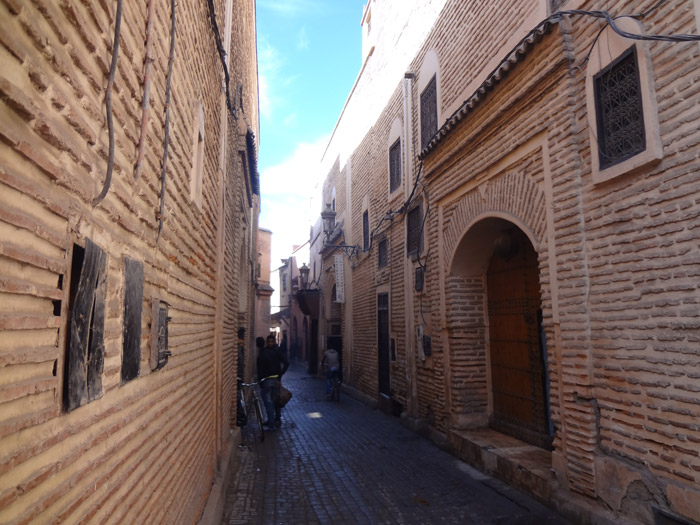 Photo of Souk Ahl Fes street in Rahba Kdima district in Marrakech old medina
Spinning – 1st Step Weaving Marrakech Morocco
Association Tissage Foundouk Moulay Hfid Marrakech, Mr Abdelrahman. April 2009.
Related posts that you might also be interested: