Cheaper ticket for monuments in Marrakech
There are lots of places to visit during your Holidays in Marrakech.
Both inside and outside of the old medina offers great monuments and Marrakech sightseeing places that will keep you busy for a couple of days (don't forget shopping!).
On this page I'll tell you a little secret on how you can get a cheaper ticket to visit three different Marrakech monuments.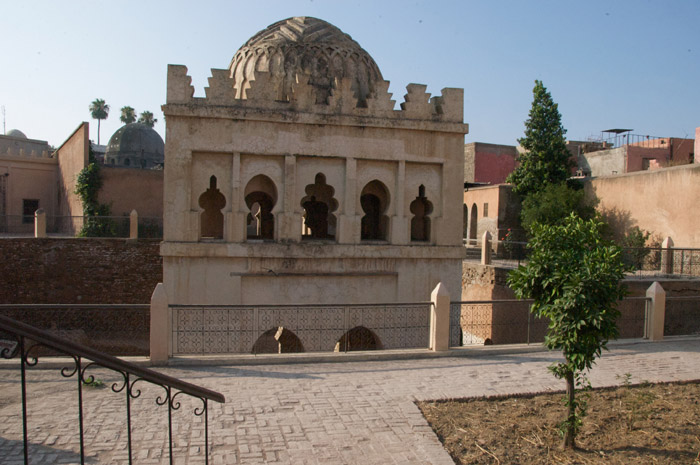 Photo of the Almoravid Koubba Monument in Marrakech
There is a combined ticket from Marrakech Museum (inside Dar Menebhi Palace built in the end of the 19th century), Ben Youssef Madrasa (founded on the 14 th century during the period of the sultan Abu al-Hassan) and the interesting Almoravid Koubba (the only remaining Almoravid architecture structure in Marrakech built in 1117).
The combined ticket price for these unique Marrakech sightseeing sites is of 60 Dirhams (only the Marrakech museum ticket costs 30 Dirhams).
All the monuments are very close to each other is indeed a great opportunity to indulge yourself into Marrakech history and best examples of its ancient architecture.
Video of Ben Youssef Madrasa in Marrakech:

Related posts that you might also be interested: