Photography Museum in Marrakech
Yes Marrakech has a fascinating Photography Museum. Who would say?!
So, basically, The House of Photography (in French is called Maison de la photographie de Marrakech) is a museum in Marrakech located in the heart of the medina.
It opened its doors in April 2009 and brings together a photographic collection of Morocco that extends from the 1870s to the 1950s.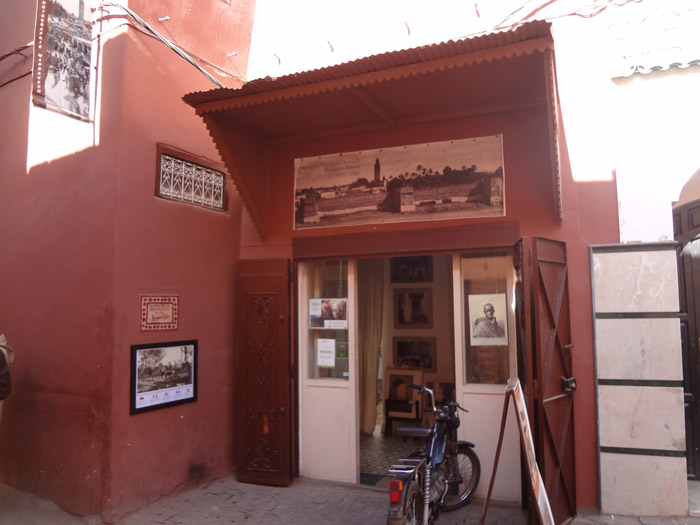 Photo of the Photography Museum in Marrakech
The House of Photography in Marrakech is located in a renovated former fondouk space. Here you can enjoy several ancient photos of Moroccan old times.
You can also enjoy a great view from the top of the terrace. There is also a small restaurant / café where you can have a tradicional Moroccan meal or a light snack enjoying Marrakech from above since this is possible one of Marrakech old medina's highest terraces.
The photographic collection of the Photography Museum in Marrakech is comprised of over 4,000 old photographs, over the period 1870 to 1950.
It highlights the origins of photography in Morocco, with among others the first photographers who have settled there, like George Washington Wilson, A. Cavilla and Marcelin Flandrin.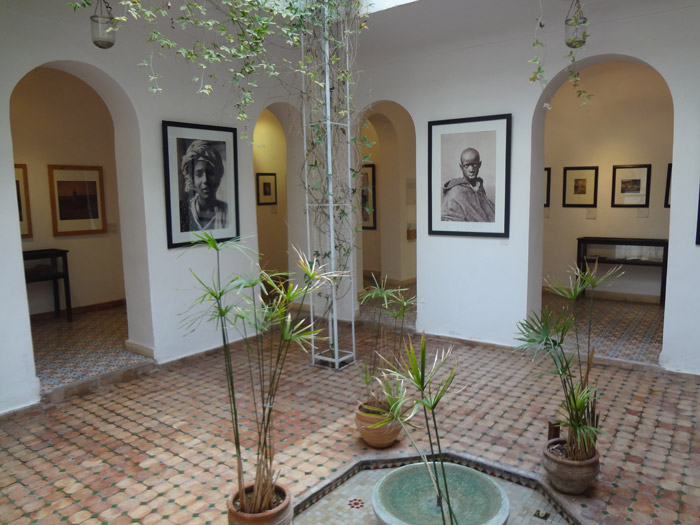 Photo of the Photography Museum in Marrakech
You have to pay 40 Dhs per person. Free entry for children up to 16 years of age. The entrance fee includes a guided tour and an introduction to the exhibitions.
You can visit the Maison de la photographie of Marrakech in its official website at: Photography Museum Marrakech.
Museum contacts here: La Maison de la Photographie- 46, Rue souk Ahal Fès (200 m behind Ben Youssef Medersa – Koranic School).
Email: maisondelaphotographie@gmail.com. Phone: +212 524 385721.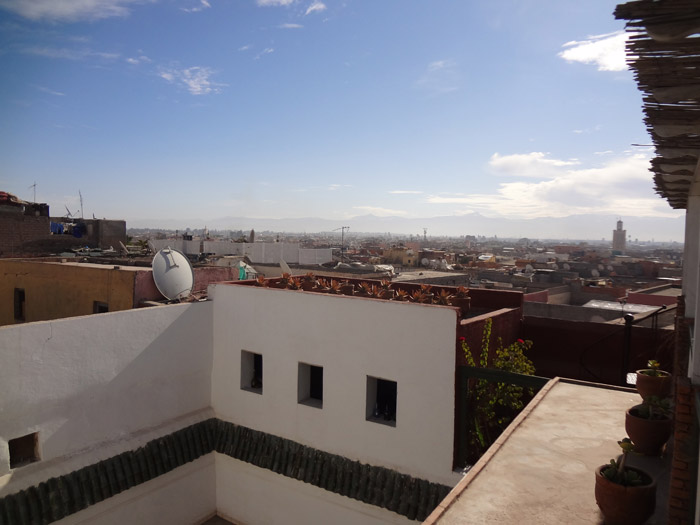 Photo of the view from the terrace of the Photography Museum in Marrakech
Related posts that you might also be interested: