If you're waiting to go shopping in Marrakech then you'll have plenty to buy. Marrakech has an enormous quantity and variety of all styles of clothing.
From decorated women blouses, to exotic pants, belly dance costumes, desert gandouras, souvenir Marrakech and Morocco t-shirts, to fashion djelabas to amazing Moroccan kaftans, Marrakech is definitely the place to go shopping. Marrakech souks (markets) are full of shops where you can buy these clothes but never without bargain the price.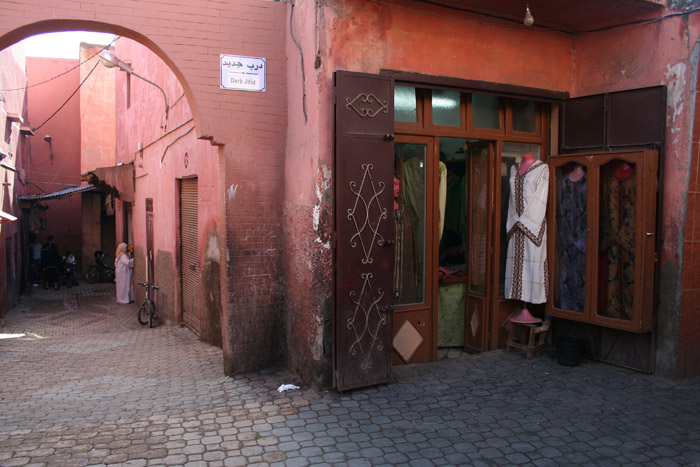 Photo of a clothes shop in Der Dabachi street in Marrakech
On this page about buying clothes or going shopping in Marrakech I'll give you a visual glance of many types of clothing you can actually find in the city, so this way you have an anticipated general idea of what you can expect when you visit Marrakech. I hope this page is useful and you start choosing your clothes for next trop to Marrakech. Enjoy!
Photos of Clothes for sale in Marrakech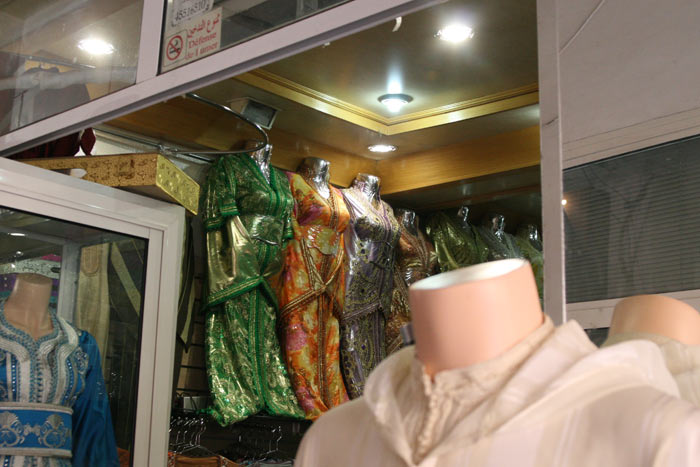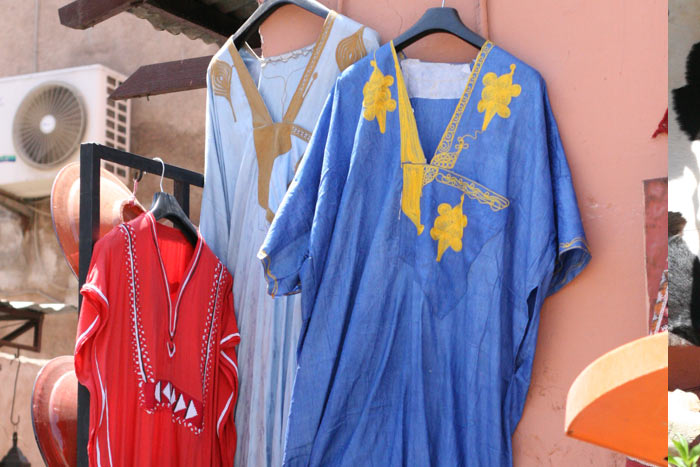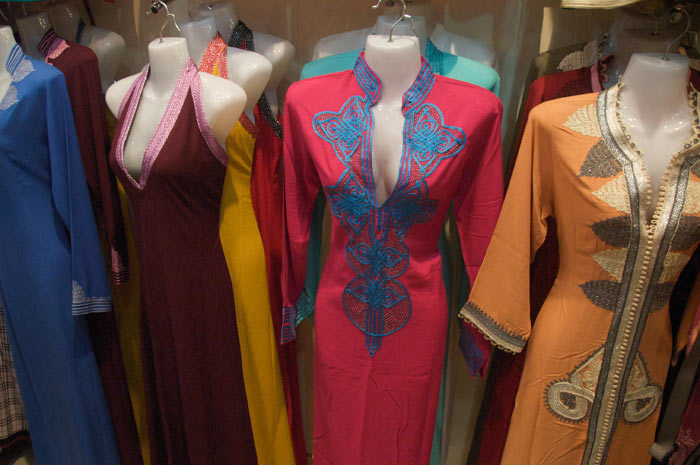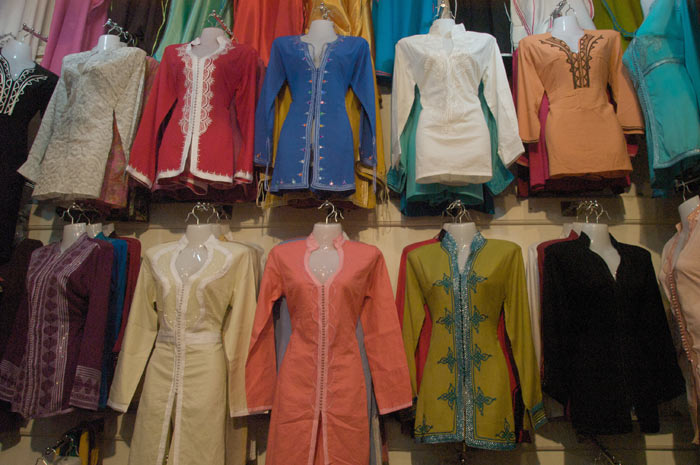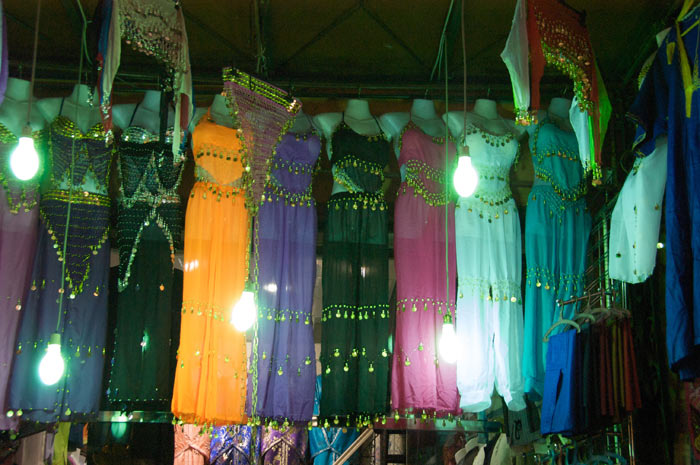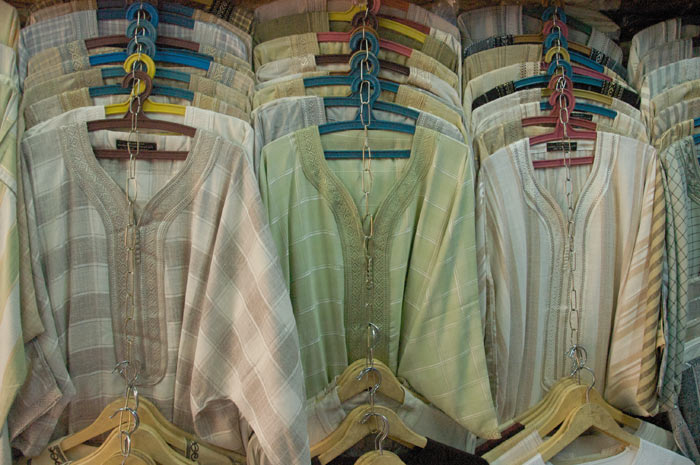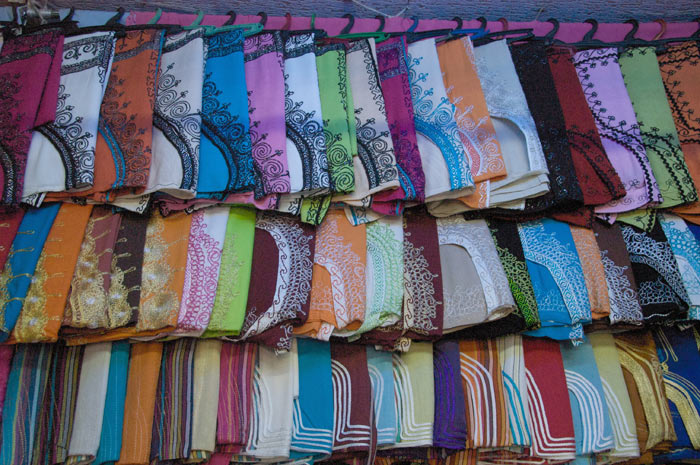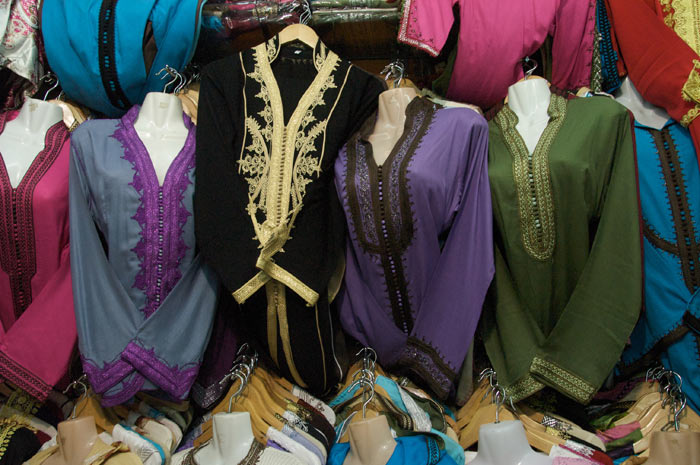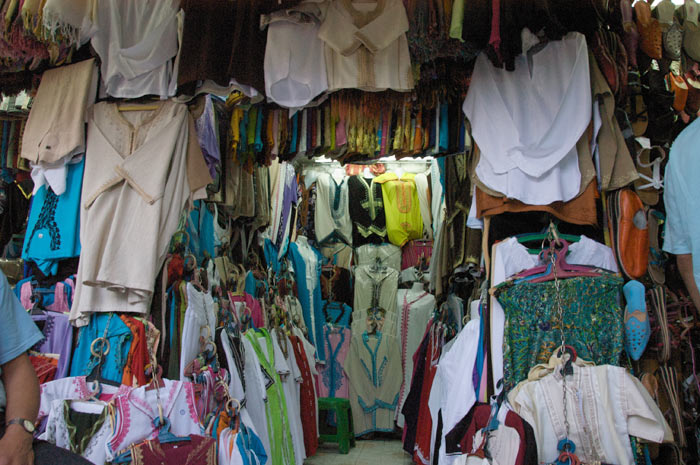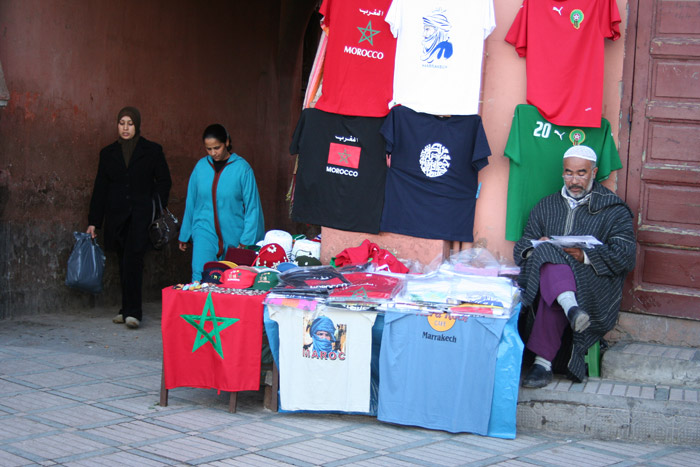 Video of How to tie a Berber turban in Marrakech
The Berber turban is a versatile piece of clothing that can be used both for warmth or to keep out the hot Moroccan sun. Here, in the souks of Marrakech, Mick is shown the classic way in which to tie the turban by a Berber tradesman.