There is a nice luxury fashion clothes shop in the Gueliz district of Marrakech. On this Marrakech boutique there are many clothing collections for women and girls.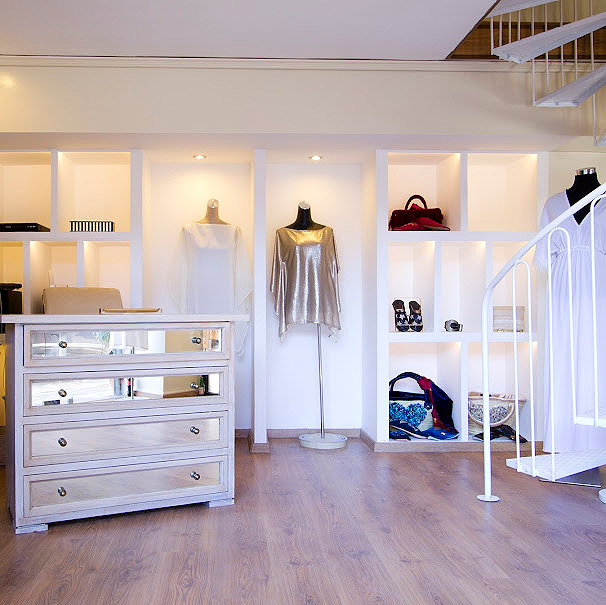 Photo of inside the Kaftan Queen Shop in Marrakech
This really nice and exquisite clothes shop in Marrakech is owned by Sarah Buchan and she can be of help concerning Moroccan fashion in general. You will find unique pieces of jewerely, blouses, kaftans, tunics and even Moroccan shoes called babouches but with different style, not the regular ones you find on the souks.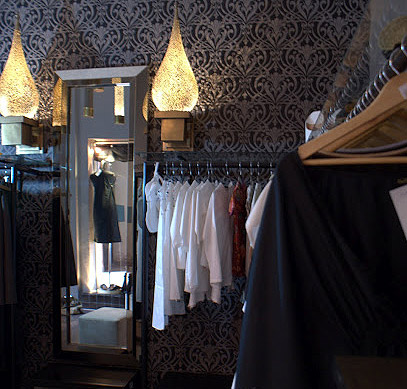 Photo of inside the Kaftan Queen Boutique in Marrakech
In the Kaftan Queen Boutique you find unique kaftans and djellabas redesigned in original patterns and colors that create a different more modern look of the traditional Moroccan kaftan fashion. Kaftan Queen Boutique address is Hotel Tolousian, 44 Rue Ibn Tarik Zaid in Gueliz – Marrakech Morocco.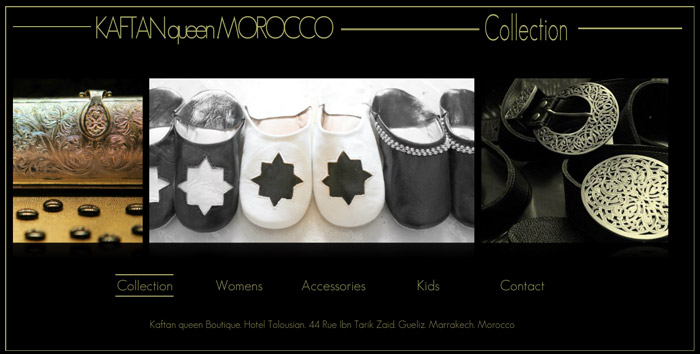 You can visit the official website here: Kaftan Marrakech