Fly low-cost and very cheap to Marrakech
On my last trip to the UK I had the chance of speaking with some friends and they told me they had no idea in how to fly to Marrakech. I tried to explain that almost all European airlines do fly to Morocco on a daily basis and many low-cost air companies actually fly cheap from London to Marrakech.
I usually travel departing from Marrakech but other Moroccan cities such as Fez, Tangier and Agadir also have low-cost options. Flying from Europe you have the following companies connecting to Marrakech.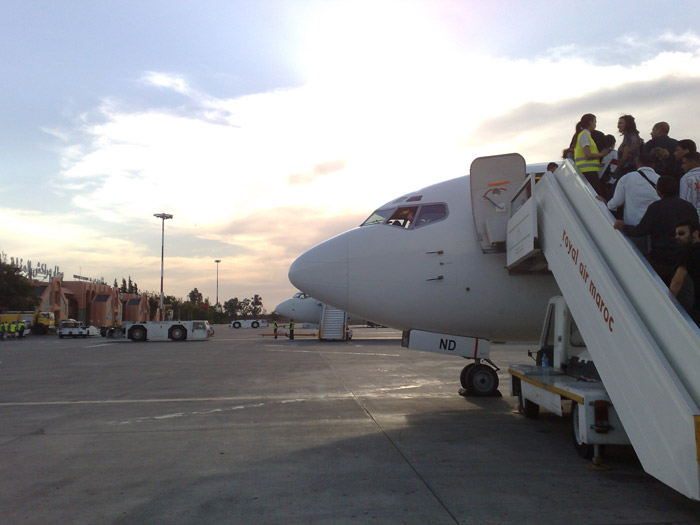 Photo of low-cost airline in Marrakech airport
Low-cost Airlines that fly to Marrakech
EasyJet wing view landing at Marrakech
Related posts that you might also be interested: