Magic Colors of Chefchaouen – The blue city of Morocco
Chefchaouen – the Blue City of Morocco.
Somehow, this blue painted old city stands out with a peculiar charm.
Chefchaouen is undoubtedly one of the most picturesque and photogenic cities in Morocco. The name comes from the Berber word Achawen, "horns," because of the mountain peaks that dominate and surround the city.
On this page, I selected some beautiful photos of Chefchaouen. I hope you enjoy this photo essay.
Photos of Chefchaouen – Northern Morocco
Chefchaouen was founded back in 1471 and hosted a population composed mainly of Andalusian Moors. There's a small fortress called La Kasbah that was built to fight the Portuguese invasions of northern Morocco.
Chefchaouen has an extensive and remarkable religious heritage with dozens of mosques, oratories, zaouias, and mausoleums. Because of this irrefutable legacy, Chefchaouen earned the name of El-Madina Es-Saliha – the Holy City.
This Moroccan destination is the perfect place to spend a few days, exploring the medina, taking pictures and relaxing in its several street cafés – while drinking a delicious mint tea.
Christians were prohibited from entering Chefchaouen under death penalty. The first non-Muslim that finally visited the city in 1883 was the explorer Charles de Foucauld.
■ Visit another page with Chefchaouen photos by Jodi Ettenberg from Legal Nomads: Chefchaouen, Morocco in Photos – 38 photos from color and cobblestones in Chefchaouen, Morocco.
On Twitter:
Magic Colors of Chefchaouen PHOTOS – Morocco http://t.co/EwQIBGNJpr ★ #Morocco #travel #ttot pic.twitter.com/Xvbdx8UJW4

— João Leitão (@joaoleitao) June 8, 2015
Booking Online Kit
«
Booking accommodation?
Find the best hotel deals with
Booking.com
»
«
Rent-a-car?
I always get rental cars through
Rentalcars.com
»
«
Better safe than sorry?
Get your travel insurance from
Worldnomads.com
»
«
Join a group!
7 days in Morocco 430 euros from Marrakech to Sahara Desert with
Marrocos.com
»
«
Jump the line and get tickets online?
Plan your trip in advance at
Ticketbar.eu
»
«
Internet on the road?
Get your 3G & 4G hotspot from
SkyRoam.com
»
The Author of this Blog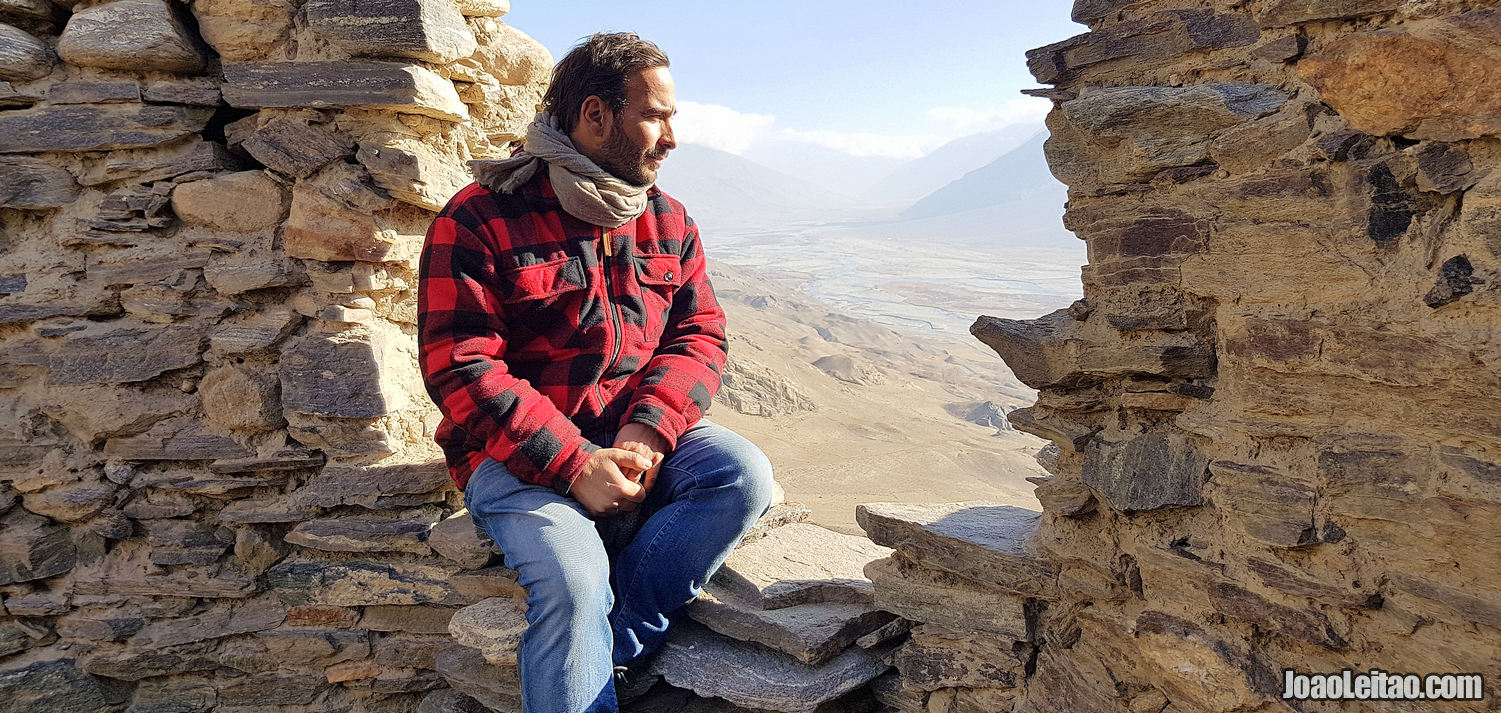 HI! I'm João Leitão. Traveling independently since 1999, I explored more than 130 countries and territories in Africa, Antarctica, Asia, Europe, North & South America and Oceania. Welcome to my
adventure travel blog
, where I gathered useful information and inspiring narratives to motivate you to travel more. Follow on
Facebook
,
Twitter
,
Instagram
,
Pinterest
e
YouTube
.
« Follow Nomad Revelations on Instagram @joaoleitaoviagens »