Luxor the World's greatest open air Museum – Egypt
Have you heard about Luxor in Egypt?
No?
well, how about the Colossi of Memnon?
or the Hatshepsut's Temple?
not yet?
how about the Karnak temple?
come on… not yet?
Valley of the Kings and the famous tomb of the young pharaoh Tutankhamun???
ahh!!
I knew Luxor was familiar to your traveler's knowledge. Impossible not to be.
The list of monuments and famous Egyptian historical sites could go on and on such as Valley of the Queens, Deir el-Medina, The Ramesseum, Medinet Habu or even Malkata.
Luxor, from the Arabic El-Uqsur (meaning "the palaces" or "the castles"), the ancient Egyptian city of Thebes, located on the shores of the Nile River, is Egypt's most well-kept travel destination.
A place as old as thousands of years, it was initially a mysterious provincial town during the Old Kindgdom of Egypt. Its importance arose during Mentuhotep II, by 2055 BC, but it was only in 1550 BC that local princes who eventually freed Egypt from the Hyksos invaders made it a powerful and important city.
Often called as the world's greatest open air museum, Luxor is an amazing place to visit and to explore its eccentric archaeological sites.
On this page, I make a list of 43 photos of Luxor which are undoubtedly of the city's major tourist attractions. Don't forget to leave a comment and share this page with your friends.
Luxor, the Ancient Egyptian city of Thebes
Dunes and The Nile river just before arriving in Luxor by train.
4000-year-old Karnak Temple dedicated to Amun, Khonsu and Mut.
Ancient Egyptian hieroglyphic carvings at Karnak Temple in Luxor.
Sitting Ramesses II Colossus inside Luxor Temple.
People working on the fields seen from a Hot Air Balloon above Luxor.
Main entrance to Mortuary Temple of Hatshepsut in Luxor.
Market and mosque in Luxor City located on the East bank of the Nile.
Luxor Temple complex with Abu al-Haggag Mosque.
Egyptian Man crossing the Nile river from the East Bank to the West Bank.
Boats anchored on the shore of the West Bank of the Nile River in Luxor.
Cute lonely donkey by a stone house in Luxor.
Osirian columns representing Hatshepsut inside the Mortuary Temple of Hatshepsut in Luxor.
Egyptian guide explaining the Mortuary Temple of Hatshepsut in Luxor.
No entry sign inside a temple in Luxor.
Alabaster workshop in Luxor. The use of alabaster dates back from the Pharaonic eras.
House with Islamic related paintings depicting Mecca in Saudi Arabia. We can also read the word ALLAH (God) written in Arabic.
View of the Valley of the Kings and Deir al Bahri seen from above.
Cruise ships anchored on the Nile River.
Typical Architecture in Luxor.
Luxor Railway Station in the East bank.
Luxor city center on the East Bank.
Traditional House in Luxor.
Felucca boats in Luxor harbor – Nile River.
Street and temple entrance in Luxor's West Bank.
Karnak Temple and palm tree in Luxor.
Wall carvings depicting an ancient Egyptian ceremony in Karnak Temple.
Statue inside Luxor Karnak temple.
Decorated stone columns with hieroglyphs at the Karnak temple.
Egyptian man with traditional clothes in Luxor.
Felucca boat on the Nile river in Luxor.
People working on the plantations of the West Bank of Luxor.
Egyptian woman guide explaining the Temple Complex of Karnak in Thebes.
Columns inside the Mortuary Temple of Hatshepsut in Luxor.
Deir al Bahri tombs in Luxor's West Bank.
Row of goat sphinxes at the temple of Karnak.
Luxor river side Corniche.
Tourists inside Luxor Temple by night.
Hathor, an ancient Egyptian goddess represented as Cow in Hatshepsut Temple.
Alabaster Factory painted wall in Luxor's West Bank.
Beautiful night view of the Luxor Temple.
Village in the region of Luxor seen from above.
Booking Online Kit
«
Booking accommodation?
Find the best hotel deals with
Booking.com
»
«
Rent-a-car?
I always get rental cars through
Rentalcars.com
»
«
Better safe than sorry?
Get your travel insurance from
Worldnomads.com
»
«
Join a group!
7 days in Morocco 430 euros from Marrakech to Sahara Desert with
Marrocos.com
»
«
Jump the line and get tickets online?
Plan your trip in advance at
Ticketbar.eu
»
«
Internet on the road?
Get your 3G & 4G hotspot from
SkyRoam.com
»
The Author of this Blog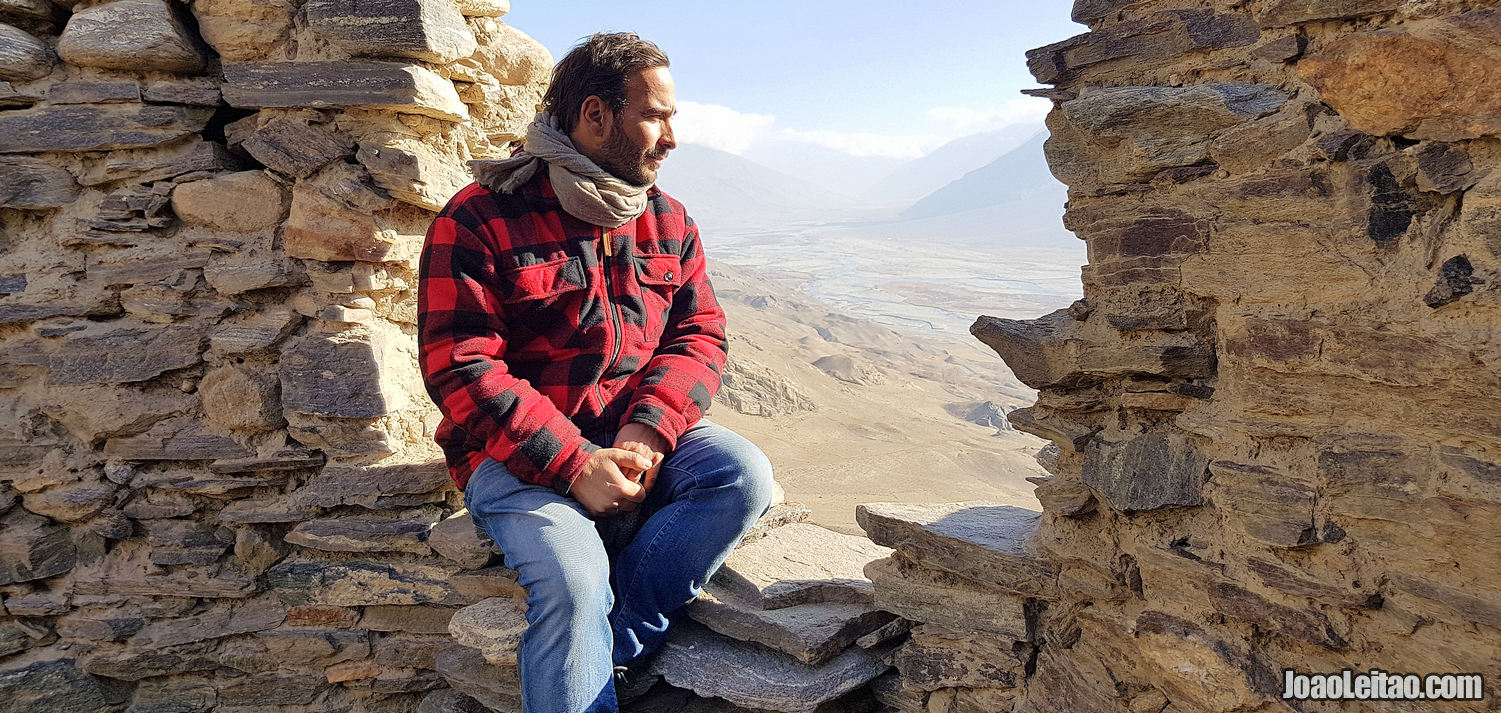 HI! I'm João Leitão. Traveling independently since 1999, I explored more than 130 countries and territories in Africa, Antarctica, Asia, Europe, North & South America and Oceania. Welcome to my
adventure travel blog
, where I gathered useful information and inspiring narratives to motivate you to travel more. Follow on
Facebook
,
Twitter
,
Instagram
,
Pinterest
e
YouTube
.
« Follow Nomad Revelations on Instagram @joaoleitaoviagens »