Venice Iconic City – Memorable and Unforgettable Images, Italy
Venice, Italy
Venice is a place that almost doesn't need any words to describe it.
It's famous, historical, culturally on, memorable, outstanding.
Getting the opportunity to visit Venice comes out to be one of the nicest experiences a traveler might have.
Either visiting its palaces, exploring the museums, wandering along its old streets, discovering small alleys, crossing the countless picturesque bridges, taking a serenaded gondola ride on the canals, food and wine tasting, or just enjoying the romantic atmosphere, well, Venice will definitely keep you busy for a few days.
Top 7 things to do in Venice
45 minute romantic gondola ride
Visit the famous St. Mark's Square
Venetian wine and food
Birdseye view of Venice from the top of the 99m / 325ft St. Mark's Campanile
Rialto Bridge view over the Grand Canal
Tintoretto's paintings at the Scuola Grande di San Rocco
Venetian ice-cream
Venice was founded around the year 528, and it was the capital of the Republic of Venice for eleven centuries from 697 until 1797.
Venice outstanding features are the canals.
Yes, there are canals, and there is a lot of water in Venice. As there are no cars, the main transportation within the old city is made by small boats or just by walking.
Because it is located on a lagoon, between the estuaries of the Po and the Piave river, Venice is famous for this unique feature, as well as its architecture and cultural legacy. Venice and its lagoon are listed as a World Heritage site by UNESCO.
To visit Venice and walk around the city is very easy and you'll have a great time.
On this page, I gathered 70 photos of Venice from places which are undoubtedly the city's major tourist attractions. I hope you enjoy.
Photos of Venice, Italy
View of San Giorgio Maggiore Island from the top of St. Mark's Campanile in Venice.
The men who steer a gondola are called gondoliers.
Impressive view of the Basilica of St Mary of Health by night. The Italian name for this church is Basilica di Santa Maria della Salute.
Rialto Bridge on the Grand Canal.
Interesting Venetian Carnival mask.
Venice beautiful water canal scene.
Boat taxi and the Rialto Bridge or Ponte di Rialto spanning the Grand Canal in Venice.
While in the city, you can send some great postcards back home to your family and friends.
Chiesa di San Nicola da Tolentino Church facade. The church of St. Nicholas of Tolentino is a 16th century religious building located in Santa Croce district.
5 star Hotel Papadopoli Venezia and Rio dei Tolentini canal.
Flag of the old Republic of Venice with the Lion of Saint Mark holding an opened gospel and Latin motto "Pax tibi Marce evangelista meus", "Peace to you Mark, my evangelist."
Boats over the Rio Novo canal.
Street art in Santa Chiara district.
Piazzetta Square in Venice by night.
Santa Chiara Hotel facade.
Green dome of the San Simeone Piccolo Church. The building was erected back in the 12th century, but the present architecture comes from the 1738 renovation.
Venice canal with Chiesa di San Nicola da Tolentino Church.
Roman Catholic Carmelite church also called Church of the Scalzi.
Basílica de Santa Maria Gloriosa dei Frari in Venice.
Tintoretto street and the Scuola Grande di San Rocco.
Basílica de Santa Maria Gloriosa dei Frari in Venice.
Buildings in Campo Sant'Angelo Square.
Venice water canal.
Italian kids playing in Venice.
Pink building in Venice.
Beautiful Venice architecture and water canal.
Gondolier Venetian boatman is waiting for clients.
Old buildings in Venice.
Venetian art for sale.
Vaporetto waterbuses and gondolas in the Grand Canal.
Adorable Gondola parked in Venice.
Gondola stop in the Grand Canal.
Restaurant in Venice located on the shore of the famous Grand Canal.
Rialto Bridge in the Grand Canal.
Gondola decorated with exquisite Venetian motives.
Venice Grand Canal beautiful view.
View of the Grand Canal from the top of the Rialto Bridge.
Venice narrow canal with tourist on a gondola.
Venetian tasty and sweet pastries.
Yellow house with clothes in Venice.
The leaning campanile of Santo Stefano Church.
Campo Santo Stefano Square in Venice.
Romantic sunset gondola ride in Venice. The standard touristic gondola trip in Venice lasts about 45 minutes.
Gondolas in S. Maria del Giglio by night.
St. Mark's Square or Piazza San Marco by night.
Chiesa del Santissimo Redentore or Church of the Most Holy Redeemer from far.
Venice restaurant overlooking the canal.
Venice's old customs building.
Boat in Venice.
Venice Clock Tower in St. Mark's Square seen from far.
View of Venice from the Punta della Dogana di Mare.
James Bond's Venice look like scene.
View of Venice from the entrance of the Grand Canal.
View of the Doge's Palace in Venice.
View of the Gran Canal with the Basilica of St Mary of Health.
View from the top of Ponte dell'Accademia, one of only four bridges in Venice.
Close-up of a Venetian puppet.
Venetian church portico detail.
Detail of the decoration of two Venetian gondolas.
The Basilica of St Mary of Health or Basilica di Santa Maria della Salute.
Central portal mosaic from St. Mark cathedral with Jesus, Mary and st. John the Baptist.
Colorful building in Venice.
Wine shop in Venice old city
Girls overlooking Venice canals with Hotel Hilton Molino Stucky Venice located on Giudecca Island.
Gondola ride inside small inner canal in Venice.
Venice Street fish market.
Picturesque Venice water canal.
Boatyard with the workshops of many generations gondola builders.
Booking Online Kit
«
Booking accommodation?
Find the best hotel deals with
Booking.com
»
«
Rent-a-car?
I always get rental cars through
Rentalcars.com
»
«
Better safe than sorry?
Get your travel insurance from
Worldnomads.com
»
«
Join a group!
7 days in Morocco 430 euros from Marrakech to Sahara Desert with
Marrocos.com
»
«
Jump the line and get tickets online?
Plan your trip in advance at
Ticketbar.eu
»
«
Internet on the road?
Get your 3G & 4G hotspot from
SkyRoam.com
»
The Author of this Blog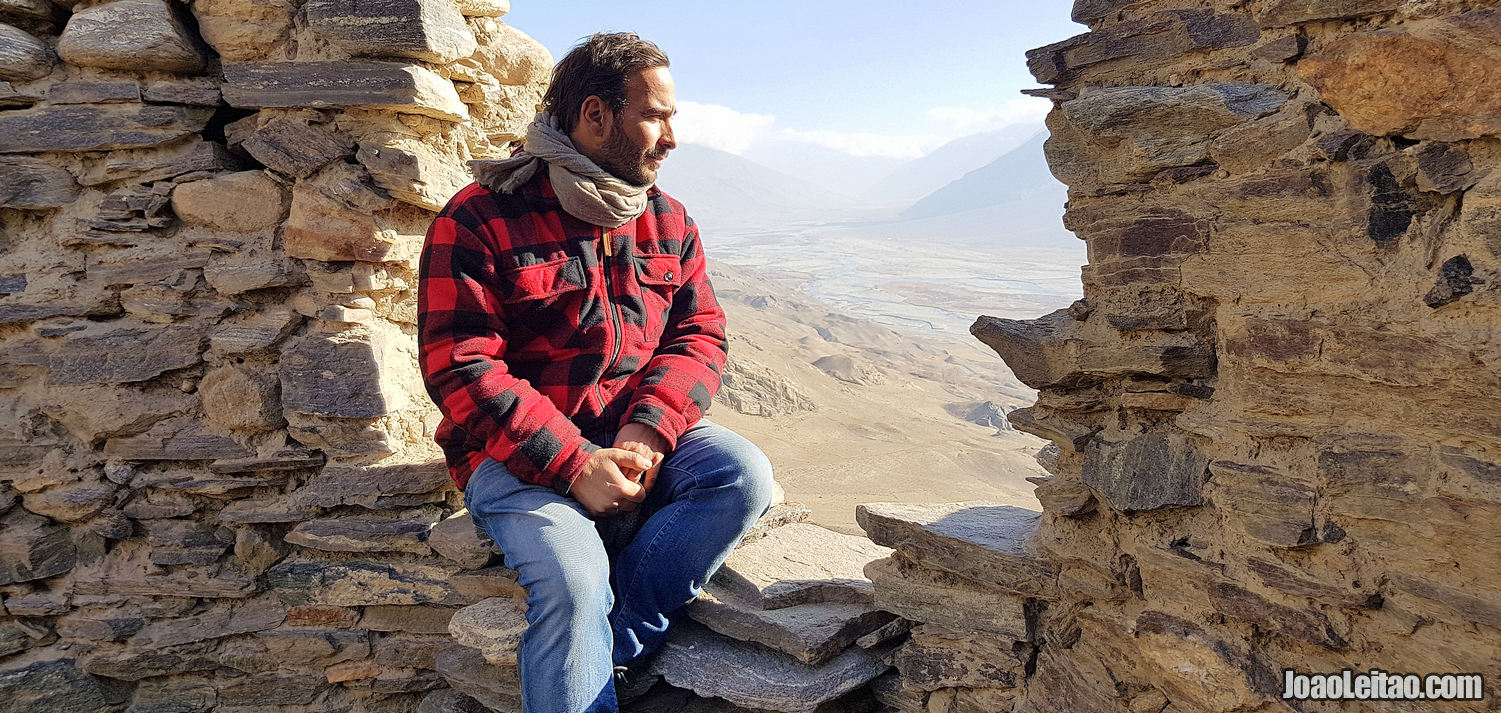 HI! I'm João Leitão. Traveling independently since 1999, I explored more than 130 countries and territories in Africa, Antarctica, Asia, Europe, North & South America and Oceania. Welcome to my
adventure travel blog
, where I gathered useful information and inspiring narratives to motivate you to travel more. Follow on
Facebook
,
Twitter
,
Instagram
,
Pinterest
e
YouTube
.
« Follow Nomad Revelations on Instagram @joaoleitaoviagens »