Nomads of Morocco – High Atlas Mountains nomadic life
High Atlas Mountains Nomads
In a far region of the High Atlas Mountains, land of the Ait Hdiddou tribes, many nomads live in the fertile valleys.
Spread out in the vast mountains, thousands of nomads live freely like they did centuries ago. The unchangeable Amazigh (Berber) culture is preserved due to the geographically isolated position where this place is located.
Daily life is based on survival.
With extreme weather conditions – harsh snowy winters and low temperatures of -4º F / -20º C, and hot summers with temperatures of 86º F / 30º C, this mountain region fertile environment gathers the perfect circumstances for nomads to herd their animals.
In this region the tents are made of camel wool, which easily adapts to different weather conditions:
During the summer, its thickness protects from the heat and sun. When it rains, the bloated wet wool creates a thick waterproof surface. During snowy months, the woolen fabric also protects against the cold.
So we are talking about year round, multi-weather portable tents.
Moroccan people drink a lot of tea. The base for Moroccan tea is green tea, which is served with mint or other local herbs.
Inside the nomad tent, fire is crucial not only to cook but also to heat up and give some light.
Basic life makes these nomad women develop professional survival skills. They know how to live just with a few daily utensils. Water must always be present from a close water source.
Cattle herding is the main source of income for nomads, as they can sell their animals on a regular weekly basis at Imilchil's cattle market.
Spread in the mountains we can count hundreds of goats and sheep belonging to a single nomad family. Each sheep can be worth from $100 up to $300 dollars.
Some nomads own more than 500 sheep.
Lake Tislit is one of the most beautiful places in Morocco. Off the beaten path from the usual touristic routes, this mountain region offers great escapades from Morocco's biggest cities.
Getting there is quite an adventure, since mountain roads are narrow and you'll have to drive about 7 hours either coming from Marrakesh or Fez.
Donkeys are the main cargo means of transport in the mountains. These gentle animals are used to help nomads carry their possessions while they migrate to other places.
Apart from basic domestic animals such as goats, donkeys and sheep, Atlas Mountains nomads also own camels. There are Moroccan nomad families that possess more than 200 camels.
NOTE: The type of camel that exists in Morocco is the Dromedary camel – Camelus dromedarius. A dromedary has one hump, long limbs, and short hair. Dromedaries prevail in the hot deserts of Arabia, India, and North Africa. The other camel, the Bactrian camel – Camelus bactrianus, has two humps, short limbs, and long hair. Bactrian camels prevail in the hot deserts of Central Asia and Mongolia.
This is how Imilchil camel market in the High Atlas Mountains looks like. Many people come to this place to buy and sell dromedaries. Each dromedary can be worth from $700 up to $1600 dollars.
Imilchil is the highest village in Morocco, at an altitude of 7217 feet / 2200 meters. This village is famous for its Berber Marriage Festival, which takes place once a year, and also for its two amazing lakes:
Lake Islit and Lake Tislit.
The annual Imilchil Marriage Festival is the most important event among the local Berber tribes. Girls from many parts of Morocco come to this place to choose their husband and get married.
People gather in this place, coming from hundreds of miles away. The animal market is also one of the biggest in North and West Africa.
Thousands of sheep, cows, donkeys, horses, goats and dromedaries are commercialized during the event.
All along the road from Imilchil to Ait Hani crossing Agoudal, hundreds of camels can be seen being fed in the pasture.
Booking Online Kit
«
Booking accommodation?
Find the best hotel deals with
Booking.com
»
«
Rent-a-car?
I always get rental cars through
Rentalcars.com
»
«
Better safe than sorry?
Get your travel insurance from
Worldnomads.com
»
«
Join a group!
7 days in Morocco 430 euros from Marrakech to Sahara Desert with
Marrocos.com
»
«
Jump the line and get tickets online?
Plan your trip in advance at
Ticketbar.eu
»
«
Internet on the road?
Get your 3G & 4G hotspot from
SkyRoam.com
»
The Author of this Blog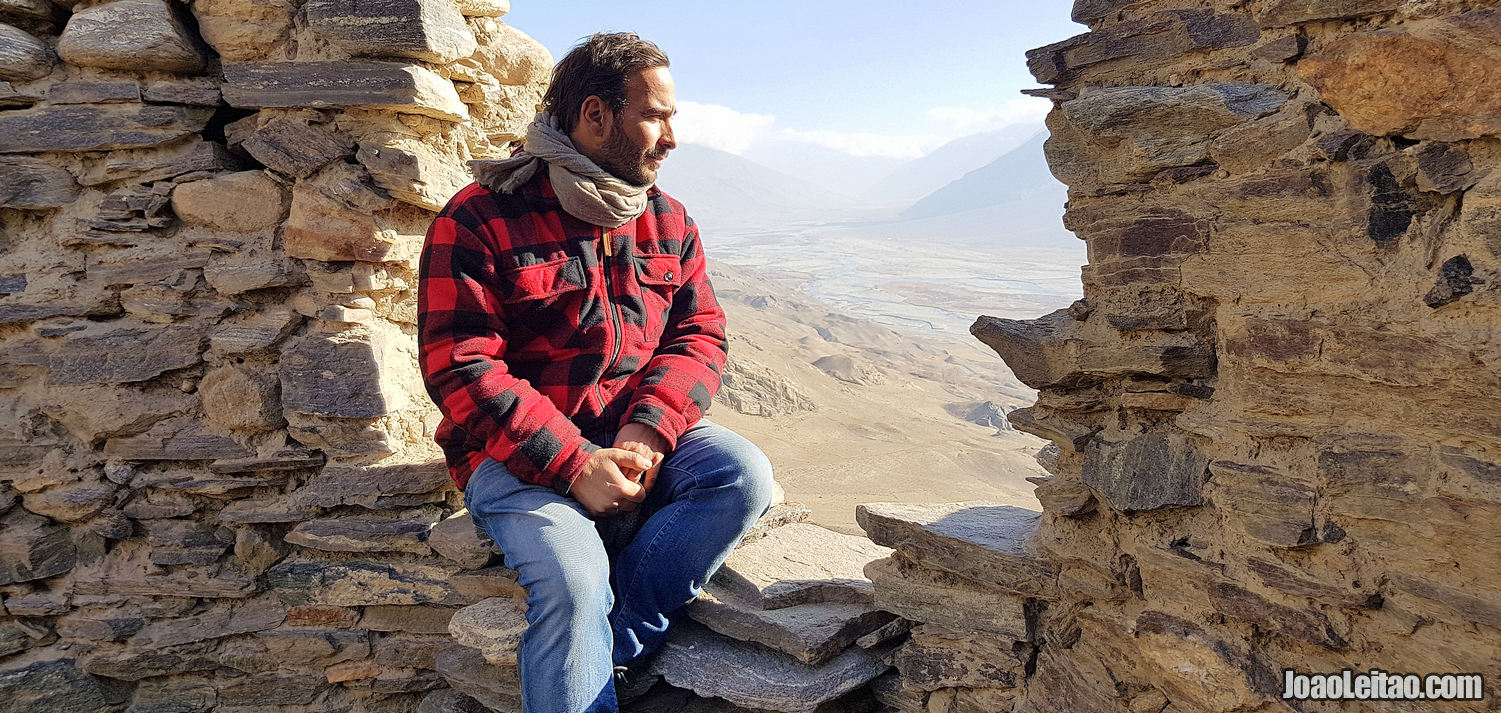 HI! I'm João Leitão. Traveling independently since 1999, I explored more than 130 countries and territories in Africa, Antarctica, Asia, Europe, North & South America and Oceania. Welcome to my
adventure travel blog
, where I gathered useful information and inspiring narratives to motivate you to travel more. Follow on
Facebook
,
Twitter
,
Instagram
,
Pinterest
e
YouTube
.
« Follow Nomad Revelations on Instagram @joaoleitaoviagens »