Inspiring Places to Visit in Antarctica – Travel Guide
Antarctica Travel Guide
"The Antarctica continent has no nations, but it has 8 official territorial claims. Antarctica has approximately 1000 inhabitants and is divided into nine sub-regions: British Antarctic Territory, Ross Dependency, Adélie Land, Peter I Island, the Australian Antarctic Territory, Queen Maud Land, the Chilean Antarctic Territory, Argentine Antarctica and the Marie Byrd Land (unclaimed)."
Inspiring Places to Visit in Antarctica
Antarctica is an astounding travel destination, though most people would love to go there but don't know what experiences are possible within the Antarctic Continent itself. Traveling 15 days within Antarctica gave me superlative insight of its geography, regional flora and fauna, and its history. On this page is a list of Antarctica's Best Destinations.
» Also read: Antarctica Cruise 15 day Expedition.
1- Cross the Drake Passage – Antarctica Travel Guide
The Drake Passage, part of the Southern Ocean that separates South America from Antarctica, is infamous for bearing the worst weather conditions of the maritime world. Often susceptible to 10 meter / 32 foot waves, traversing the Passage will require two days of your journey.
2- Cross the Antarctic Circle
The Antarctic Circle is the imaginary line commencing at 66° South latitude, where the Antarctic continent begins and sun-seekers can enjoy solar splendor for 24 hours, once per year.
3- Visit Horseshoe Island
Horseshoe Island is located south of the Antarctic Circle, at 67 ° 51'S 67 ° 12'W. The island has an English base called Base Y, or Horseshoe Base, which has been inoperable since 1950. Horseshoe Island provides a habitat for a multitude of species including Adélie penguins, Leopard seals, Antarctic fur seals, Sea lions and Crabeater seals.
4- Visit Stonington Island
Stonington Island is located in Marguerite Bay, below the Antarctic Circle at 68 ° 11'S 67 ° 00'W. The island has two bases, an American base called East Base and a British base called Base E. Both bases were operational in the 1940s. On Stonington Island, there are also large colonies of South Polar skuas, Adélie penguins, Antarctic Terns and Imperial Shags.
5- Visit Petermann Island
Discovered by the German Antarctic expedition of 1873, Petermann Island is located in the Kiev Peninsula, at 65 ° 10'S 64 ° 10'W. Beautiful and with its abundance of marine life, the island hosts an estimated 3000 pairs of Gentoo penguins (plus their offspring) as well as some Adélie penguins, Imperial Shags, South Polar skuas and Wilson's storm petrel. Petermann Island also has incredible, scenic views and even a small, closed Argentine base.
6- Visit Port Lockroy in Goudier Island
Discovered by the French Antarctic Expedition of 1903-05, Goudier Island is located in the Palmer Archipelago, at 64 ° 50'S 63 ° 30'W. The island hosts a natural harbor, Port Lockroy, belonging to the British Antarctic Territory, and it also holds the famous research Base A, which has the only postal service in Antarctica. There are many Gentoo penguins to see, dispersed everywhere, and you can also visit a very interesting museum and a delightful souvenir shop.
7- Visit Jougla Point
Jougla Point is located in Palmer Archipelago, at 64 ° 50'S 63 ° 30'W. Forming the western entrance to the natural harbor of Port Lockroy, Jougla Point also has a large colony of Gentoo penguins, some Weddell seals and several remnant whale bones.
8- Visit Neko Harbour
Discovered by the Belgian Antarctic Expedition of the early 1900s, Neko Harbour is located in the Andvord Bay on the Antarctic Peninsula, at 64 ° 50'S 62 ° 33'W. Here was most likely the most beautiful view I've seen in the whole of Antarctica. In addition to seeing its large colony of Gentoo penguins, you can also trek up the mountain to be dazzled by the fantastic bay views of synthesized glaciers and icebergs within Neko's waters.
9- Visit Paradise Bay
Paradise Bay is located on the Antarctic Peninsula, at 64 ° 49'S 62 ° 52'W. The bay's entire expanse is serene and beauteous, providing a quiet area for boats to be sheltered from the strong tides of this Antarctic region of the Lemaire Channel. Here, there are also colonies of Gentoo penguins, Imperial cormorants, Crabeater seals and Leopard seals.
10- Visit Almirante Brown Antarctic Base
At Almirante Brown Antarctic Base, or Brown Station, I had the opportunity to explore this Argentine research base located at 64 ° 51'S, 62 ° 54'W in the Antarctic Peninsula. In addition to viewing the vast population of Gentoo penguins, you can climb up the hill and enjoy spectacular views of Paradise Harbor, the base and the surrounding, snow-covered mountains and glaciers.
11- Visit Danco Island
Discovered during the Belgian Antarctic Expedition of 1887-99, Danco Island is located in the Errera Channel, at 64 ° 44'S 62 ° 37'W in the Antarctic Peninsula. A beautiful place, Danco hosts many Gentoo penguins in the foreground of its scenic views rising towards rocky peaks.
12- Visit Wilhelmina Bay
Also discovered during the Belgian Antarctic Expedition of 1887-99, Wilhelmina Bay is located in the Reclus Peninsula, at 64 ° 38'S 62 ° 10'W. With many humpback whales coming very close to the zodiacs (speed boats), Wilhelmina is one of the best places for whale watching in this region of Antarctica.
13- Visit Cuverville Island
Also discovered during the Belgian Antarctic Expedition of 1887-99, Cuverville Island is located in the Errera Peninsula, at 64 ° 41'S 62 ° 38'W. With about 6500 pairs of penguins (plus their offspring) waiting to be photographed, the island is famous for having the largest colony of Gentoos in the Antarctic Peninsula region.
14- Visit Deception Island
Given its name, Deception Island, located in the South Shetland Islands at 62 ° 60 ° 58'37S 39'00W, is ironically the most secure of all the Antarctic ports. The island opens to a collapsed volcano crater, giving passage to its interior entirely surrounded by land, while also providing a safe vessel haven. Deception Island has several old oil-processing factory buildings from its most prevalent whale and seal hunting days. On the island, one can now find thriving Antarctic fur seals as well as Chinstrap and Gentoo penguins.
15- Visit Half Moon Island
Half Moon Island is located in the South Shetland Islands, at 62 ° 35'S 59 ° 55'W. The island has an Argentine base that operates only during the summer months. Along my 5 km / 3 mile trek, from one side of the island to the other, I discovered Half Moon Island's various types of rare plants, an important colony of Chinstrap and Gentoo penguins, as well as its many Antarctic fur seals.
"Best Destinations in Antarctica by other Travel Bloggers"
I asked other travel bloggers about their favorite places in Antarctica. Read about the places other travelers like to spend their holidays.
Antarctica – by Mapping Megan
Antarctica is one of those once in a lifetime destinations and one which quickly becomes the favorite destination of all travelers who make the journey. And with spectacular glacial lagoons, dramatic icebergs, vast areas of remote wilderness, breaching whales and deep-diving seals, it's not hard to understand why … Antarctica really is the final frontier!
One of the most remote continents on our planet, Antarctica is unlike anywhere else on earth (maybe Greenland), and is absolutely pristine. It's still largely untouched, unspoiled, and unexplored (even though some 30,000 travelers visit every year), and is absolutely unbelievable.
There is no other place on earth you can take a paddleboard or kayak between giant ice-bergs, phenomenally steep cliffs, ice shelves and stunning mountains. No other place on earth where you can step out of your boat for hikes through ice fields, and close up encounters with rare wildlife who are not afraid of people.
We live in a day and age where it's hard to enjoy a unique adventure because everything seems to have been already done. But Antarctica still offers that sense of adventure – of butterflies in your stomach, of extreme exhilaration and thrill. We booked with a company who limit their ships to 110 passengers; Antarctica is better experienced when you're not crammed on a ship with 500 + other people.
---
Follow Mapping Megan
---
»
Blog Mapping Megan
»
Twitter Mapping Megan
»
Instagram Mapping Megan
Antarctica – by Two Monkeys Travel Group
There are many reasons that a destination could be off-the-beaten-path; inaccessibility, danger, a general lack of awareness, environmental protection, cost, or a massive combination of all of them! The latter is definitely true of Antarctica and aside from the cost, these are all the more reason to want to go there. I believe that for people who love travel, they are actually in love the feeling of adventure and reaching hard to reach places.
Just several weeks ago, we were finally able to realize our dream to visit the last true wilderness in the world, Antarctica. The options for getting to Antarctica are seriously limited; be a self-funded polar explorer; become a polar research scientist, or pay for an expedition cruise with an Antarctica Cruise operator. We went with Hurtigruten because they focus a lot on having lots of landing time on the islands and the Antarctic mainland, rather than just cruising around looking at it all from a balcony. Having traveled there and back it's clear to see why so few people do.
Our adventure took us through the Chilean fjords for two days, around Cape Horn and then two days across the notoriously dangerous Drake Channel, before we could get anywhere near Antarctica. For days we explored seemingly alien landscapes like the volcanic Deception Island and the fields of floating sea ice around Neko Harbour, always taking the time to stop, stand and look at the isolated wilderness, completely inhospitable but so beautiful at the same time. There really is no place on Earth like Antarctica?!
---
Follow Two Monkeys Travel Group
---
»
Blog Two Monkeys Travel Group
»
Twitter Two Monkeys Travel Group
»
Instagram Two Monkeys Travel Group
Booking Online Kit
«
Booking accommodation?
Find the best hotel deals with
Booking.com
»
«
Rent-a-car?
I always get rental cars through
Rentalcars.com
»
«
Better safe than sorry?
Get your travel insurance from
Worldnomads.com
»
«
Join a group!
7 days in Morocco 430 euros from Marrakech to Sahara Desert with
Marrocos.com
»
«
Jump the line and get tickets online?
Plan your trip in advance at
Ticketbar.eu
»
«
Internet on the road?
Get your 3G & 4G hotspot from
SkyRoam.com
»
The Author of this Blog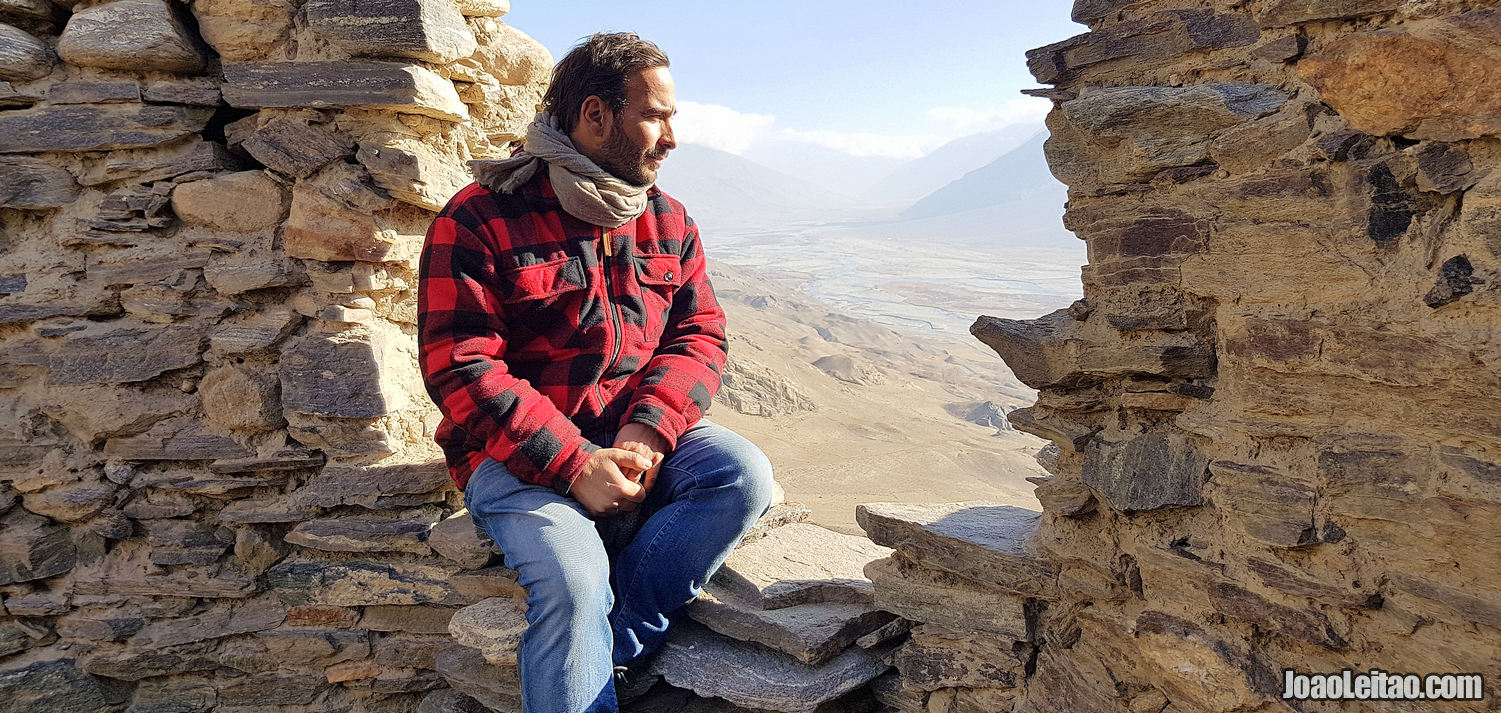 HI! I'm João Leitão. Traveling independently since 1999, I explored more than 130 countries and territories in Africa, Antarctica, Asia, Europe, North & South America and Oceania. Welcome to my
adventure travel blog
, where I gathered useful information and inspiring narratives to motivate you to travel more. Follow on
Facebook
,
Twitter
,
Instagram
,
Pinterest
e
YouTube
.
« Follow Nomad Revelations on Instagram @joaoleitaoviagens »