To go from Spain to Andorra is very simple.
Just take the daily bus from Terminal T1 at Barcelona airport to the central bus station in Andorra la Vella called Autobuses Estacio d Andorra.
Buses style minivans leaving four times a day from Barcelona to Andorra.
The daily schedules of departure are: 10:30, 13:00, 15:00, 17:00 and 20:00.
The ticket costs 29 Euros round trip.
The hours of travel on the other way around, from Andorra to Barcelona are: 05:00, 08:00, 10:00, 12:30, 15:00.
The company that makes transportation between these two city is called NOVATEL - Andorra by bus.
You can browse and reserve / buy your ticket online through the official website: Bus Barcelona Andorra – www.andorrabybus.com.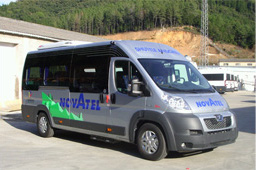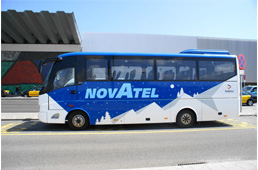 There is also the bus company Alsina Graells with eight trips per day from Barcelona towards Andorra. The trip takes 4 hours and costs 23 Euros round trip or 40 Euros round trip.
Do you Search an Hotel in Andorra la Vella? Compare prices and photos here:
Hotel in Andorra la Vella.
Tags: Andorra la Vella, Barcelona