Do you take a bus while on holidays?
While traveling I often use public transportation within cities.
Vienna offers a great public transportation system that can be easily used on a daily basis.
On this map you have the plan of major subway and bus connections in Vienna.
You can notice different metro lines featuring different colors, all the major lines cross Vienna city center.
Public Transportation Map of Vienna Austria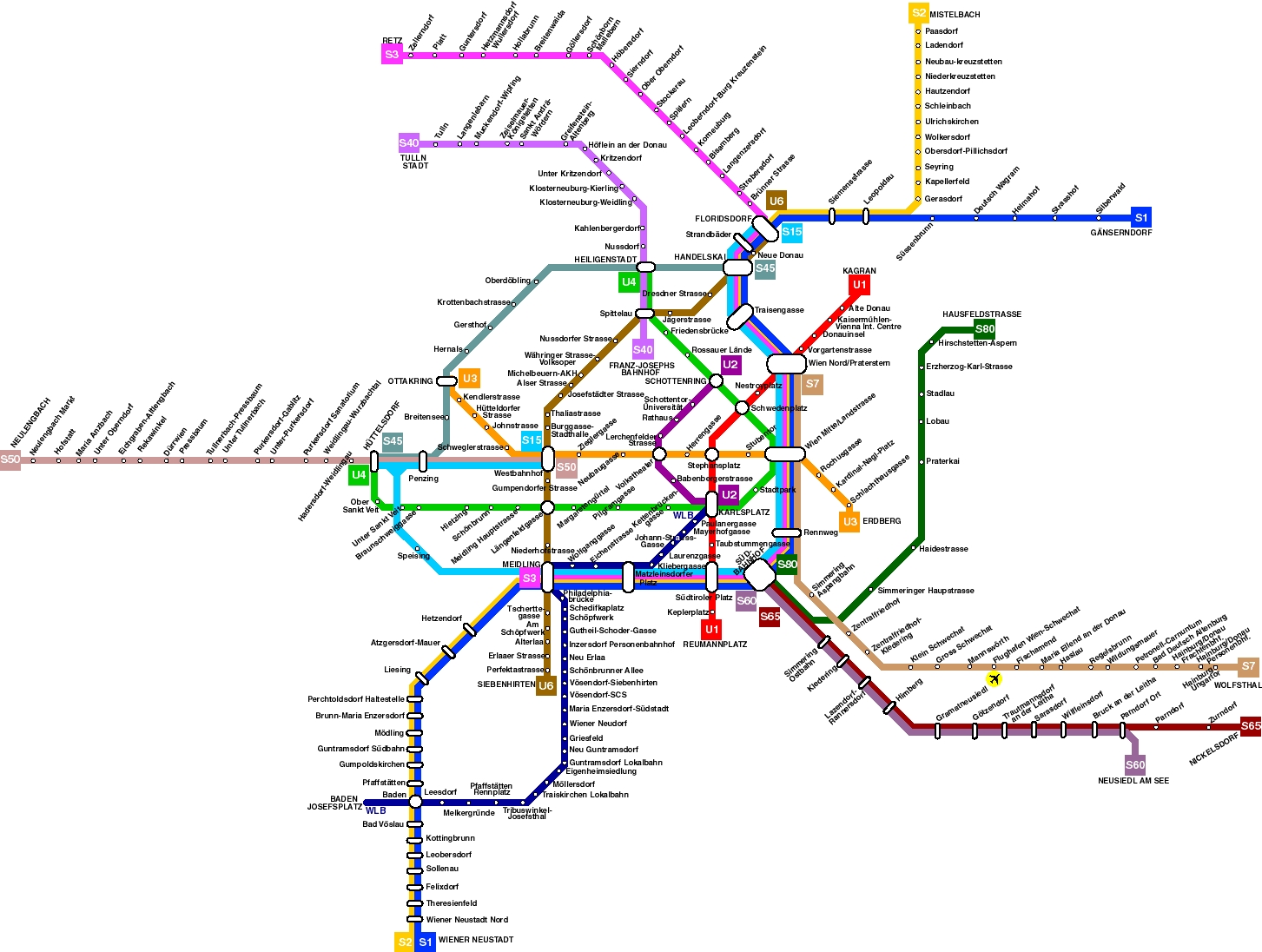 Do you need a hotel in Vienna?
Compare prices and photos here: Hotels in Vienna.
Tags: Vienna