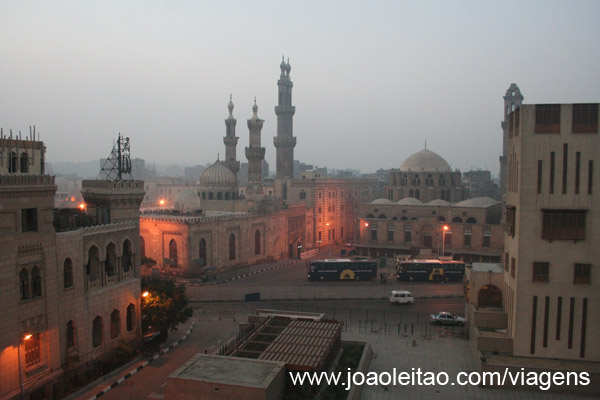 Even taking into account that the book of Lonely Planet Egypt writes and warns against sleeping in the old part of Cairo called Islamic Cairo and Khan el Khalili, I decided to see what was happening there. I took a taxi directly from the Cairo airport (10 Euros) for the downtown neighborhood, Khan el Khalili. The reason for this little note from Lonely Planet is that in 2005 heard a series of terrorist attacks around the city of Cairo. Khan el Khalili was not an exception and killed around 21 people after a suicide bomber in the center of town here at the foot of this hotel.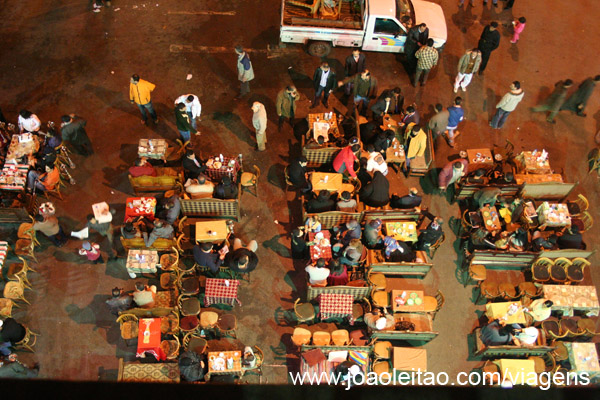 This square is not only there to sleep and the time of Muslim prayer in the morning is that people began to disperse and go away and cafes to set up chairs and tables.
I was practically every night to do all this turmoil. I arrived at the hotel around 1 am, and there for two hours went for a ride by the market streets and back of the hotel. After 2 hours and 4 to get there at the hotel, still waited for prayer from 5 am to write and feel the energy of the place.
This is one of the areas and cities in the Islamic world's oldest, having begun by the ninth century. Khan el Khalili is one of the oldest markets in the city and dates from 1382 when he was sent Djaharks build the Emir el-Khalili who had a large caravanserai in the reign of the Mamluk Sultan Burji Barquq. Unesco World Heritage Old Cairo Cairo Egypt joined the list of UNESCO World Heritage Site in 1979.
Photos of Khan el Khalili district, Islamic Cairo Egypt
Tags: Cairo