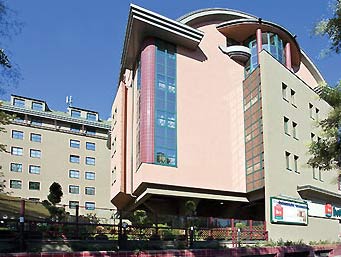 In Budapest there are 5 Ibis hotels around the city. I stayed four nights at the Hotel Ibis at Hero Square, close to many monuments, access to the city center makes it very fast with six stops Metro.
Hotel Ibis Heroes Square has 139 rooms with air-conditioning and the quality is of what one would expect from an Ibis hotel, usually all have the same standard of quality. This hotel is located in the cultural heart of Budapest near City Park, 10 min. the center of the city and is very close to the Museum of Fine Arts, the Hungarian Art Gallery, Szechenyi Spa, the Zoo, Heroes Square and the National Opera.
Budapest is a fantastic city with an incredible quantity of monuments, palaces, museums and places for sightseeing.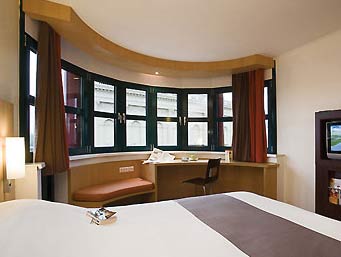 Above images copyright of Ibis Hotel, they are not mine.
There is Wi-Fi internet and 3 computers for use by customers at the entrance level. There is still a very large car park with 2 floors. The breakfast is paid and a little expensive, but in fact you can eat all you want with a lot of variety from the normal breakfast until some things that look like lunch and pasta with tomato sauce.
Prices of Hotel Ibis Budapest are for Single or Double 14500 Hungarian forints = 59 Euros; Breakfast 2009 Hungarian forints = 7.9 Euros. Hotel Ibis Budapest is located on street Dozsa Gy Ut bymber 106 – 1068 Budapest. Phone number is +36 1 2695300. Nearest metro station is called Hosok Tere, and the nearest railway station is Budapest Keleti Pu. If you're looking for more hotel options in Budapest I advise you to have a look at this page showing all hotels in Budapest: Hotels in Budapest.
Tags: Budapest