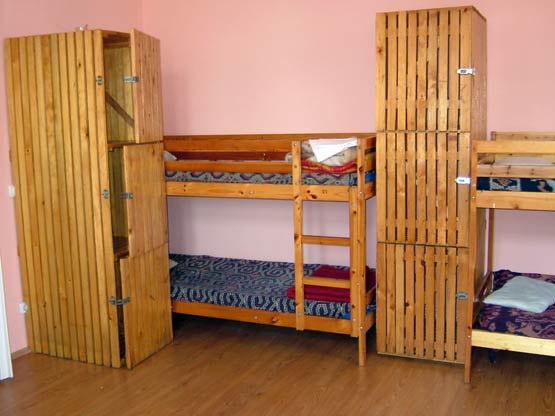 For a cheaper accommodation option I also give you the information of a youth hostel in Budapest. I stayed here a couple of years ago during one of my Interrail trips in Europe. This is possibly one of the most reputable hostels and more well known in Eastern Europe, running for over 10 years. The Yellow Submarine Club Hostel is right in the city center and offers a good stay with good facilities and a very good price.
Prices at this Youth Hostel in Budapest range from 3000 Hungarian forints = 12 Euros / per person / per night / with breakfast included on a 6, 8 or 10 beds in a room. Double bed rom costs 9600 Hungarian forints = 37 Euros / 2 persons / per night / with breakfast included. 1 single bed room costs 8000 Hungarian forints = 31 Euros / 1 person in a room / per night / with breakfast included.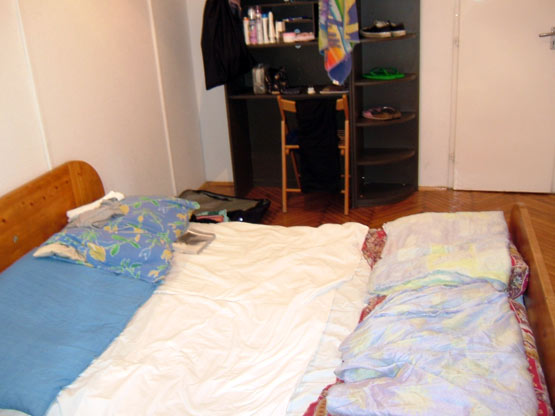 Yellow Submarine Club Hostel is located on Akacfa street 5, 3rd floor. 7th district. Budapest. Phone number is +36-1-331-9896. Official website: Youth Hostel Budapest. If you're looking for more hotel options in Budapest I advise you to have a look at this page showing all hotels in Budapest: Hotels in Budapest.
Location of Hostel in Budapest – Getting there
From Keleti train station – Exit the station towards the bus stop / bus station. Take bus No. 7, the ticket is valid on the bus, buy a single ticket. Exit at Blaha Lujza walking in the direction of the Burger King and turn Right on to find Akacfa Street No. 5. The hostel has a bell at the main gate with the number 30. Pay attention that when arriving by train, prepare to be invaded by numerous people offering you places to stay. They will do everything possible to persuade him not to go to the Yellow Submarine. Do not turn and move on. The conversations range from the hostel is not good, that closed, under construction, etc.
From the Airport – There is a shuttle bus (airport minibus) which costs about 2300 Hungarian Forint = 9 Euros one-way ticket, and 3900 Hungarian forints = 15 Euros round-trip ticket. You can catch a taxi that has the price set between the airport and the Yellow Submarine Hostel, the taxi costs 4000 Hungarian forints = 15.5279181 Euros and can be shared by more people.
Tags: Budapest