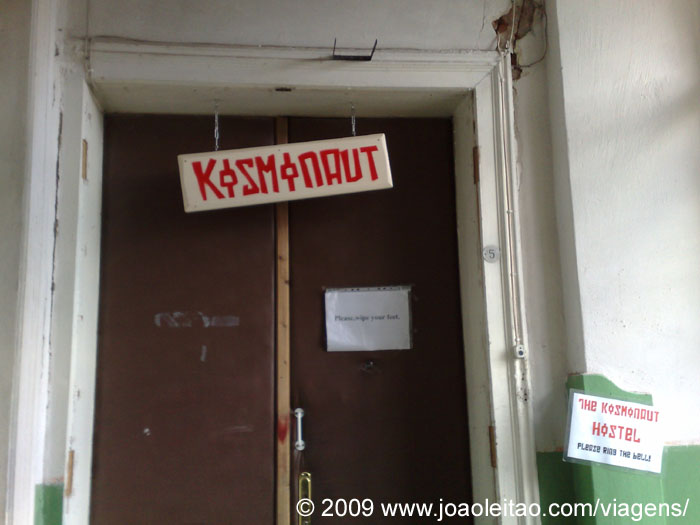 For some time I had this hostel on sight and finally came here to stay. The name soon showed that it could only be a different scene – a different type of decoration, an escape from the normal of the hostels. This hostel is inside an old building in the center of Lviv, right near the Square with the statue of Chevchenko right on the city center.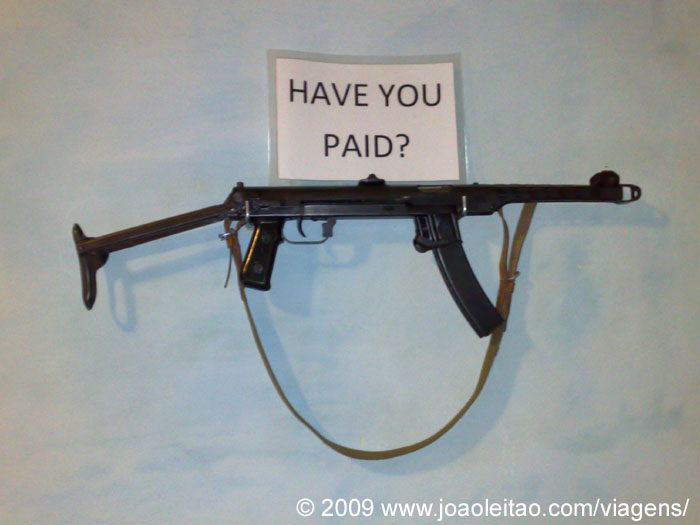 The hostel has a series of rooms, clean bathrooms and a very friendly team of employees. There is a kitchen to be used at will, with all necessary cooking utensils if you want (the city is cheap enough to eat out often), breakfast is served here every morning from 9am to 11am. At week-ends never have anyone because people sleep late with a hangover of the bars the night before. Lviv is very good to drink.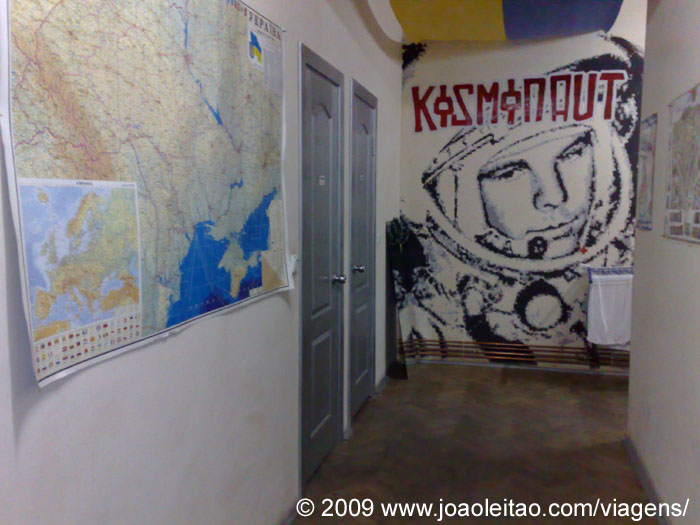 I made the trip from Warsaw to Lviv by train, I arrived at 12:25am at the hostel without reservation but no problem got a bed in a room with four bunk beds for the price of 7 Euros per day, washed linen and breakfast included.
The inn is decorated with lots of things at the time of Russian socialism, very interesting objects around the house and arranged in a way that shows a lot of humor.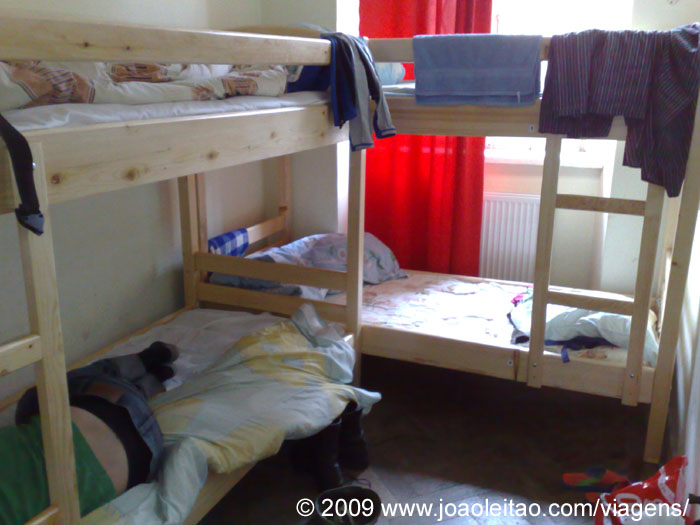 The Prices on this youth hostel in Lviv are: Room with 12 beds = 10 euros; Room with 10 beds 11 euros; Room with 6 beds = 12 euros; Room with 4 beds = 13 euros; Room with 4 beds economic = 7 euros (this room is cheaper because it is connected with the eating room / kitchen, and is smaller.
To stay near the kitchen for anyone who intends late nights and drinking, has people talking in the kitchen 9am to take breakfast, but for me that I wake up early, I payed less for better); Private twin 28 euros. (These prices are from 2009, for updated prices please send an email to the hostel). If you're looking for other cheap hostel options in Lviv I advise you to have a look at this page showing all hostels and hotels in Lviv, just select "list hotels by price cheaper to expensive" and you will find many hostels within this price range, good luck: Hotels in Lviv.
The Kosmonaut Hostel in Lviv is located on street 8 Sichovikh Striltsiv, Lviv, Ukraine. The Hostel reception phone number is +380322601602 (24 hours per day), email: info@thekosmonaut.com – The official website is here: Youth Hostel Lviv.
Tags: Lviv