Sharjah is one of the Emirates of the United Arab Emirates.
Sharjah is located just aside Dubai and Ajman Emirates.
Sharjah most important neighborhoods are the Heritage Are and the Arts Area where you can visit museums and the old quarters of the city.
On this map of Sharjah you can notice the city most important roads, the sea side and most important places of the city.
Sharjah most important street is the Corniche Street where everywhere drives to see and be seen. This is one of the most beautiful parts of Sharjah, and a nice long walk you can go from the Radisson SAS Hotel until the Al Mina Square, crossing all the Corniche Street.
Map of Sharjah, United Arab Emirates
Click on the image to enlarge.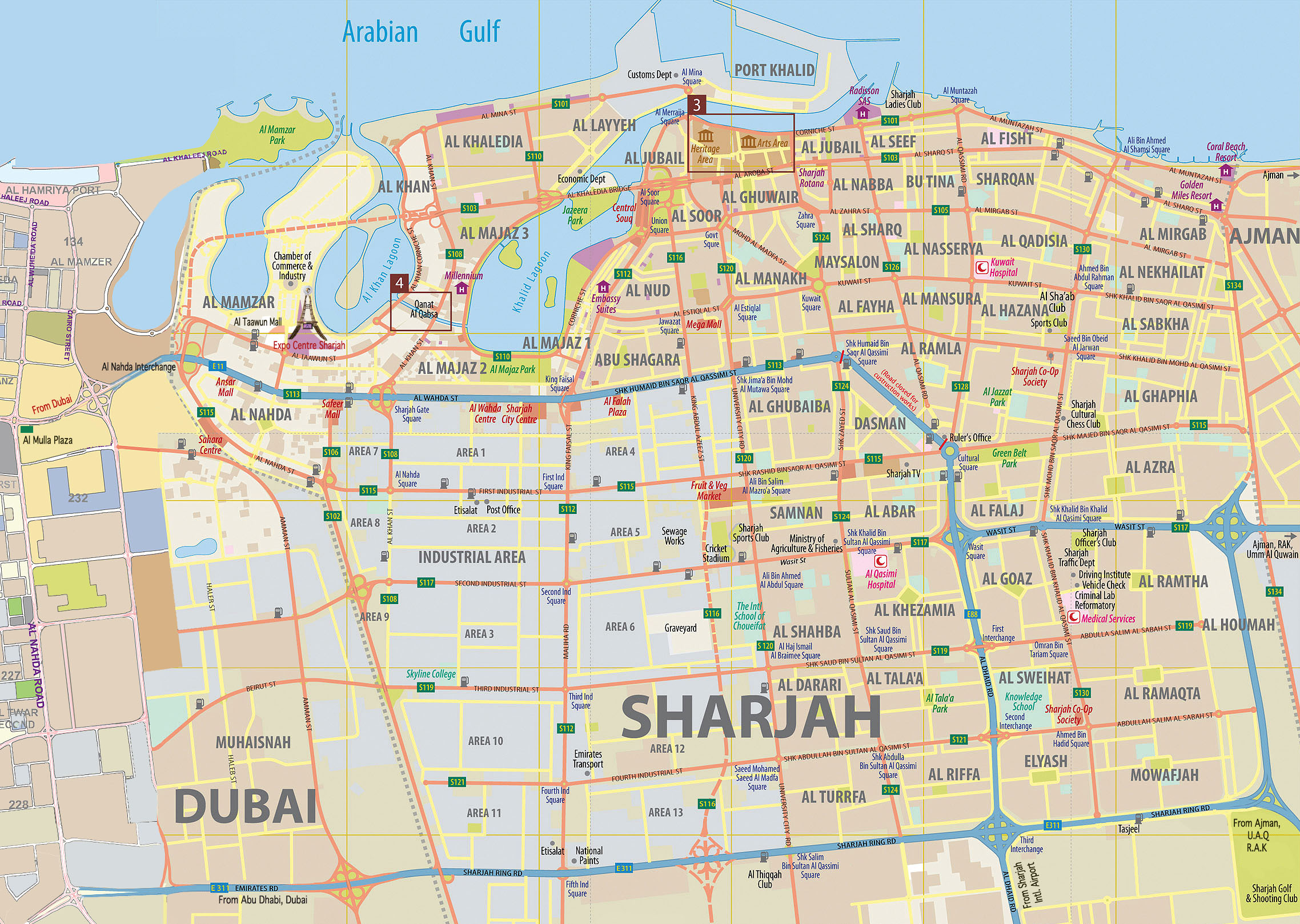 Tags: Sharjah