Budget and Backpackers Hotels in Central America with step-by-step practical information, photos, prices and contact. Cheap hostels and nice hotels I stayed in Central America.
This is the list of places I stayed during my trip to Central America – from Mexico to Panama. I always got budget options, with the only exceptions of Panama City, Portobelo and San José.
---
My favorites – TOP 5 Accommodation in Central America:
---
Magnolia Inn in Panama City, Panama
Hotel San Antonio in San Pedro la Laguna, Guatemala
Hotel Tropical in El Castillo, Nicaragua
Casa Congo Lodging in Portobelo, Panama
Hospedaje La Libertad in Granada, Nicaragua
Geographic order of these hotels / hostels:
Mexico – Belize – Guatemala – El Salvador – Honduras – Nicaragua – Costa Rica – Panama.
Hotel Templo Mayor in Mexico City, Mexico
I stayed 3 nights in this room. Double room €23 Euros per night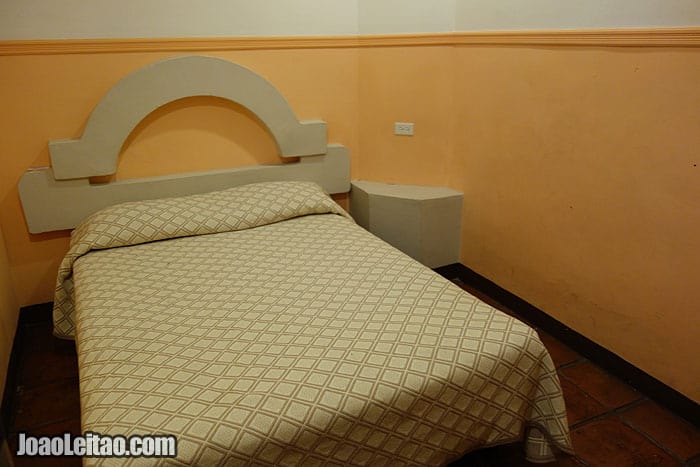 Posada Kari in Piste (Chichen Itza), Mexico
I stayed 1 night in this room. Double room €17 Euros per night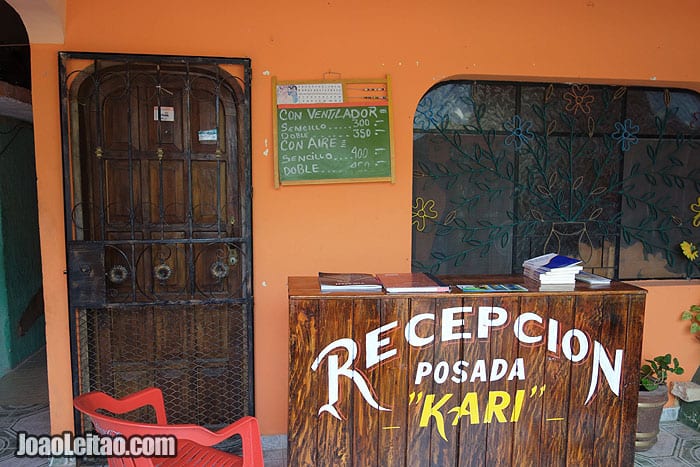 Posada La Raza in Holbox Island, Mexico
I stayed 3 nights in this room. Double room €17 Euros per night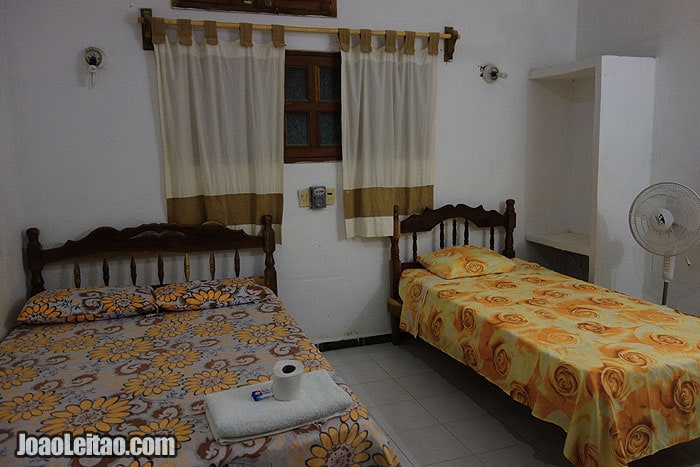 Hostel Mama's Home in Tulum, Mexico
I stayed 2 nights in this room. Dorm bed €6 Euros per night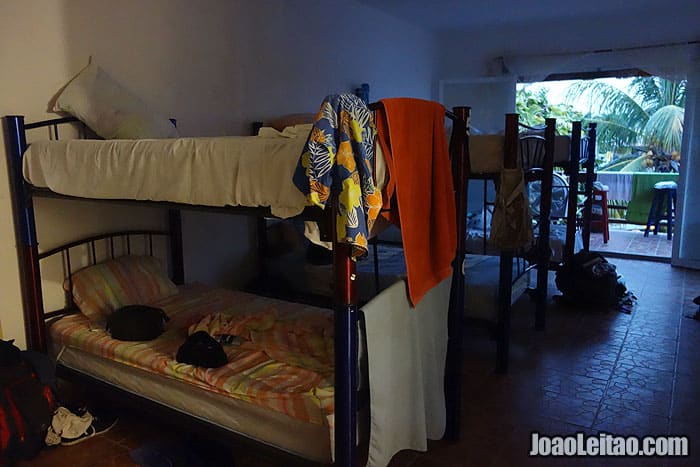 Hotel Jeremiah's Inn in Caye Caulker, Belize
I stayed 3 nights in this room. Double room €18 Euros per night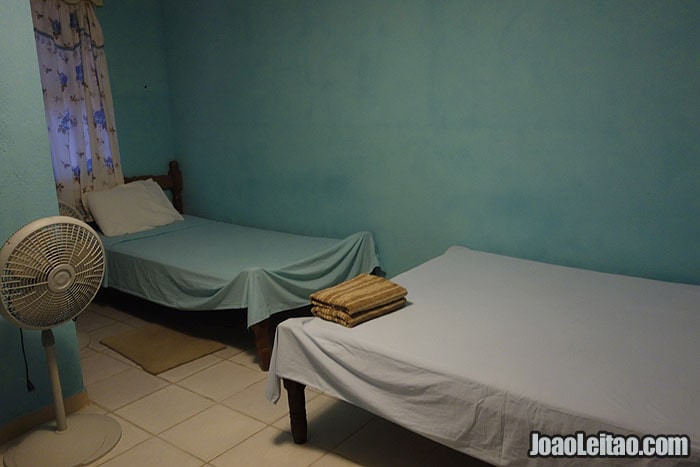 Benque Resort & Spa in Benque Viejo del Carmen, Belize
I stayed 2 nights in this room. Dorm bed €9 Euros per night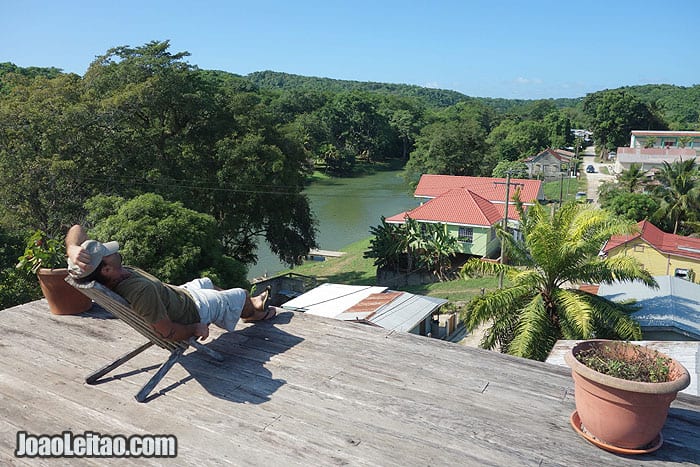 Hospedaje Doña Goya in Flores, Guatemala
I stayed 2 nights in this room. Double room €9.4 Euros per night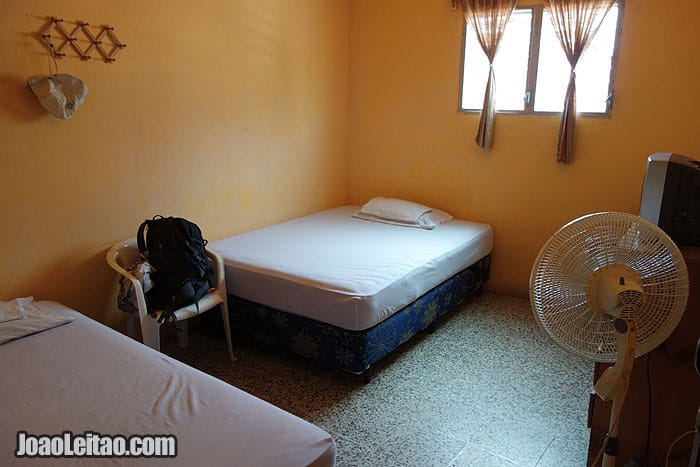 Hotel Alemán in Cobán, Guatemala
I stayed 1 night in this room. Double room €6.6 Euros per night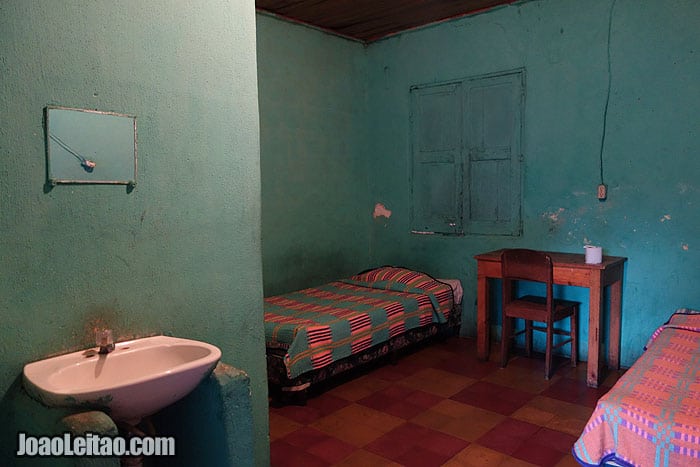 Hotel San Antonio in San Pedro la Laguna, Guatemala
I stayed 4 nights in this room. Double room €9.4 Euros per night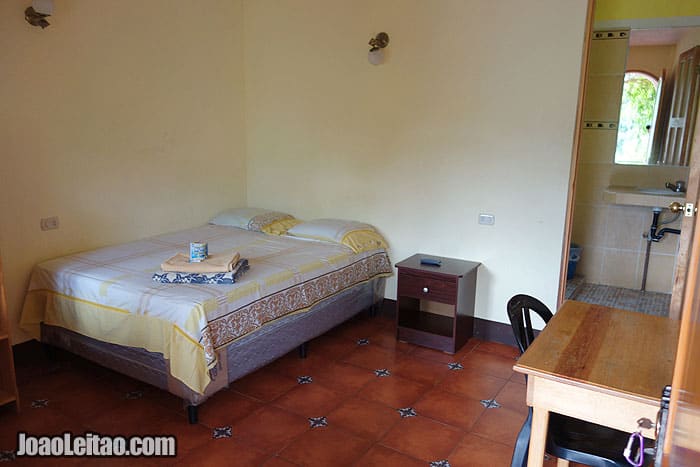 Hotel El Pasar de los Años in Antigua, Guatemala
I stayed 2 nights in this room. Dorm bed €7 Euros per night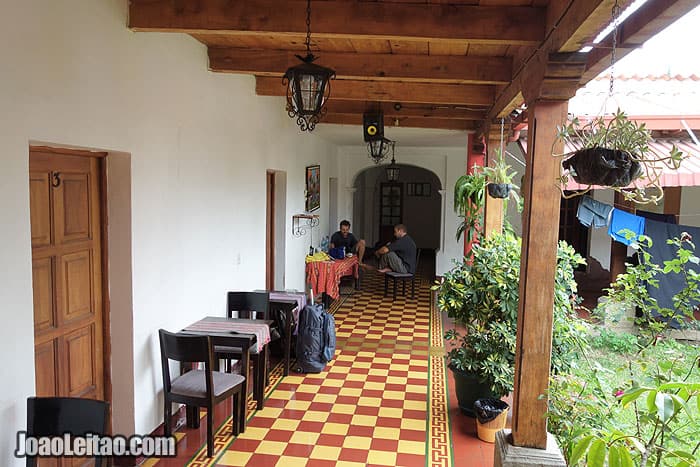 Hotel Villa Florencia in San Salvador, El Salvador
I stayed 2 nights in this room. Double room €26 Euros per night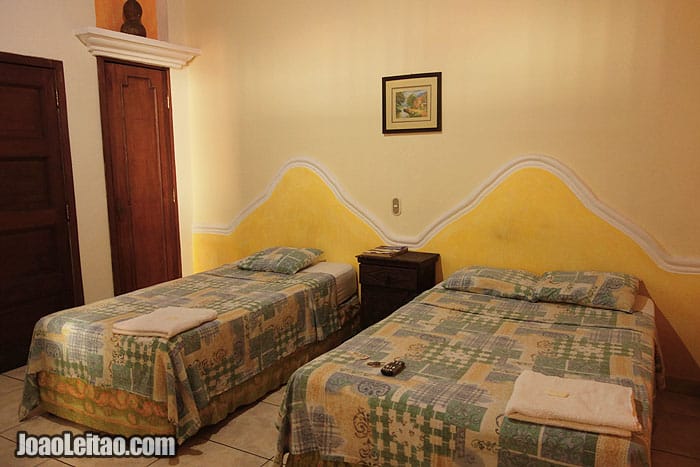 Hotel Blanca Luna in Sochitoto, El Salvador
I stayed 2 nights in this room. Double room €12 Euros per night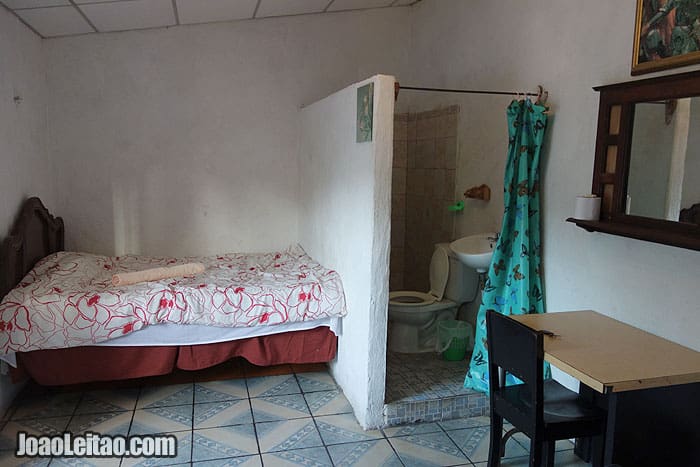 Hotelito Josue in Gracias, Honduras
I stayed 2 nights in this room. Double room €7.7 Euros per night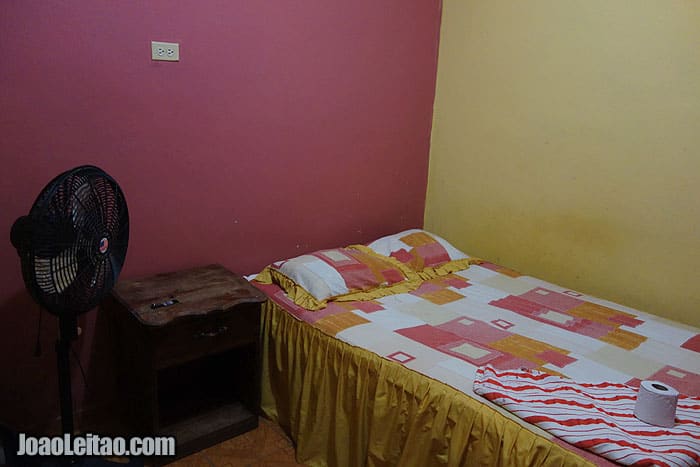 Hostal Berakah in Copán Ruins, Honduras
I stayed 2 nights in this room. Double room €15 Euros per night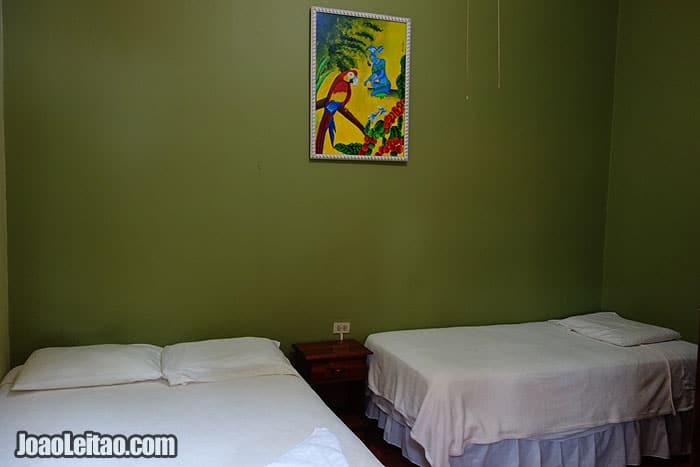 Hotel Utila in Utila, Honduras
I stayed 2 nights in this room. Double room €14.3 Euros per night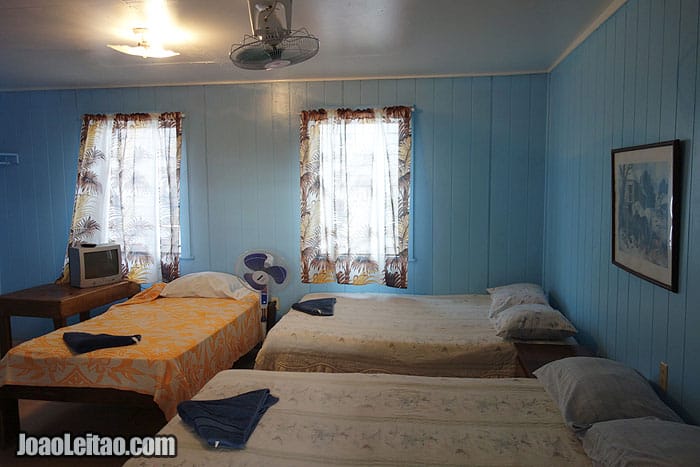 Hotel San Isidro in La Ceiba, Honduras
I stayed 1 night in this room. Double room €5.7 Euros per night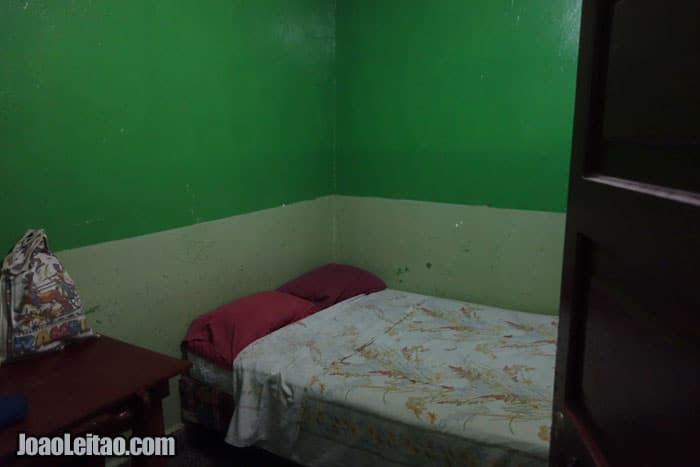 Hostal La Siesta in León, Nicaragua
I stayed 2 nights in this room. Double room €5 Euros per night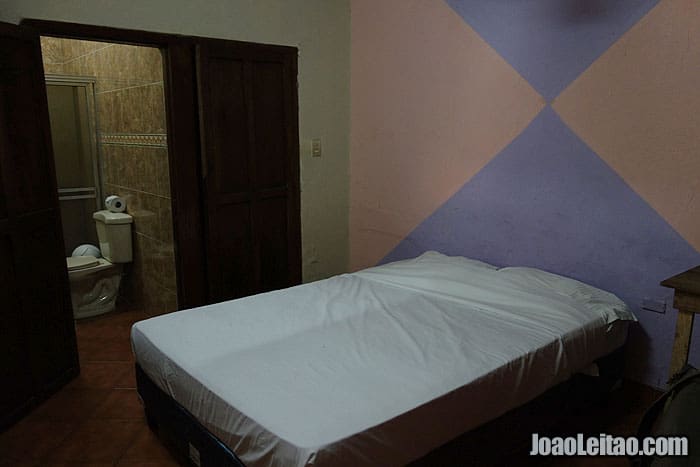 Hospedaje La Libertad in Granada, Nicaragua
I stayed 2 nights in this room. Double room €11.3 Euros per night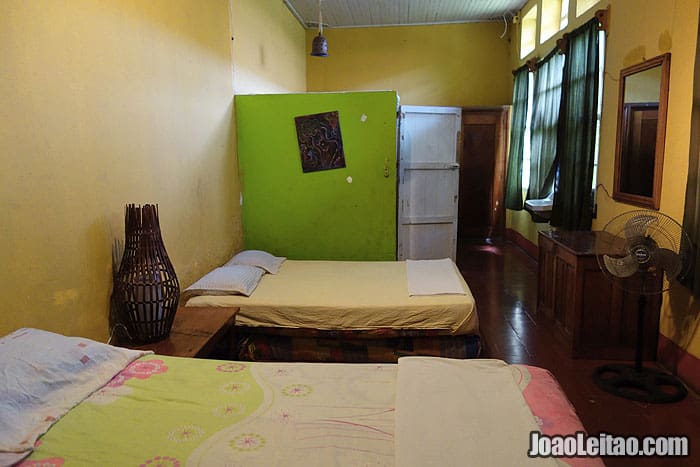 Hotel Los Felipe in Managua, Nicaragua
I stayed 1 night in this room. Double room €14 Euros per night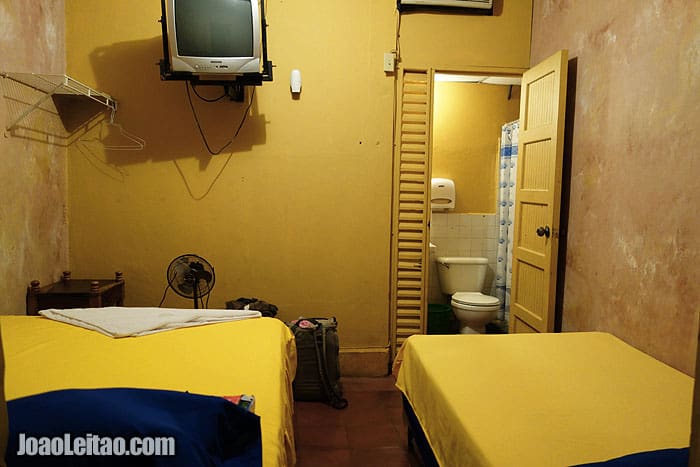 Hotel Tropical in El Castillo, Nicaragua
I stayed 2 nights in this room. Double room €16 Euros per night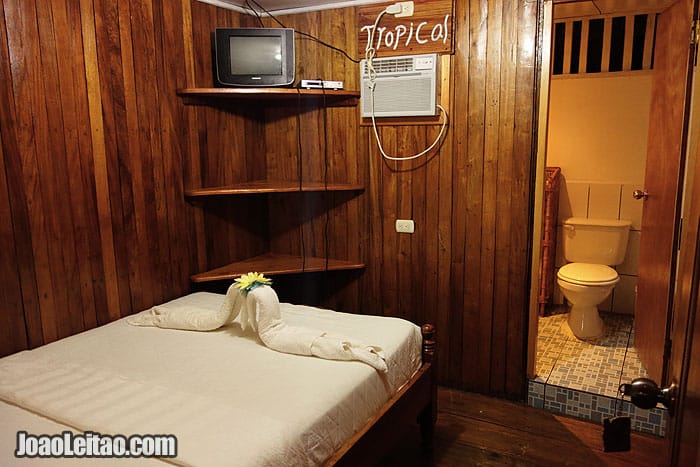 Hotel y Cabinas Jabirú in Los Chiles, Costa Rica
I stayed 1 night in this room. Double room €17.4 Euros per night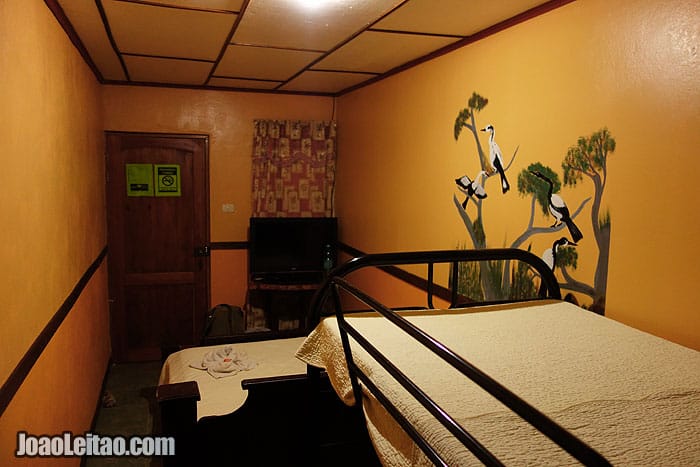 Hotel Fleur de Lys in San José, Costa Rica
I stayed 2 nights in this room. Double room €37.4 Euros per night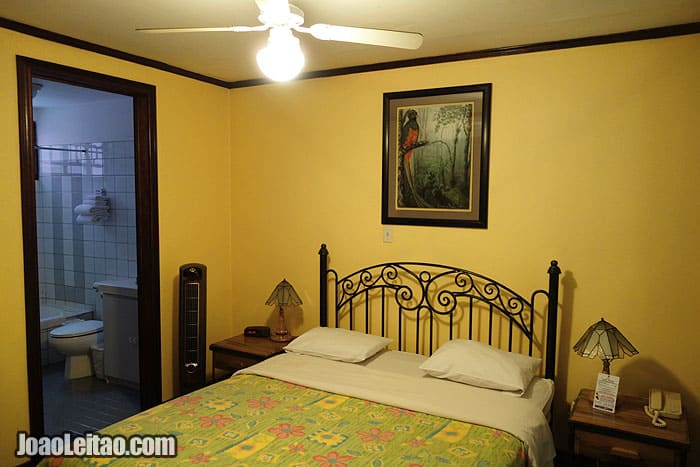 Hotel Cabinas Talamanca in Puerto Viejo, Costa Rica
I stayed 1 night in this room. Double room €29.5 Euros per night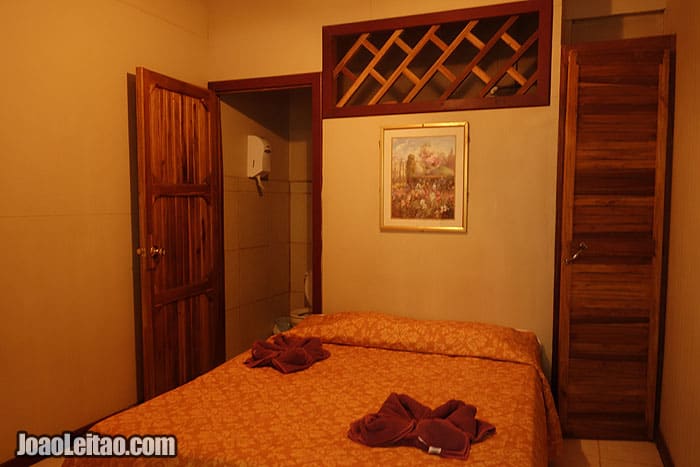 Aparthotel El Montecarlo in Bocas del Toro, Panama
I stayed 3 nights in this room. Double room €24.8 Euros per night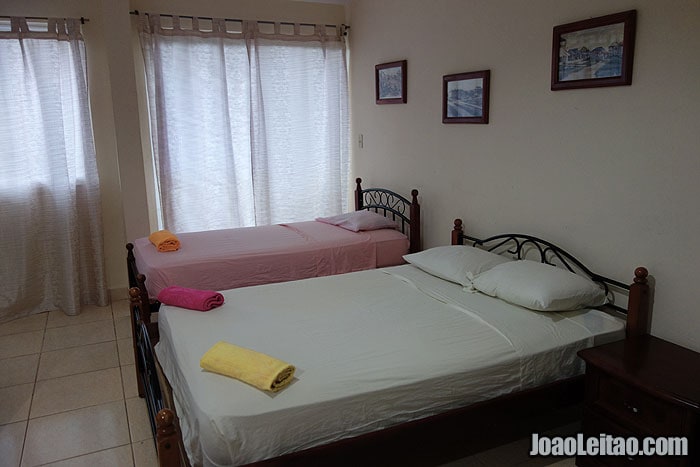 Casa Congo Lodging in Portobelo, Panama
I stayed 1 night in this room. Double room €78 Euros per night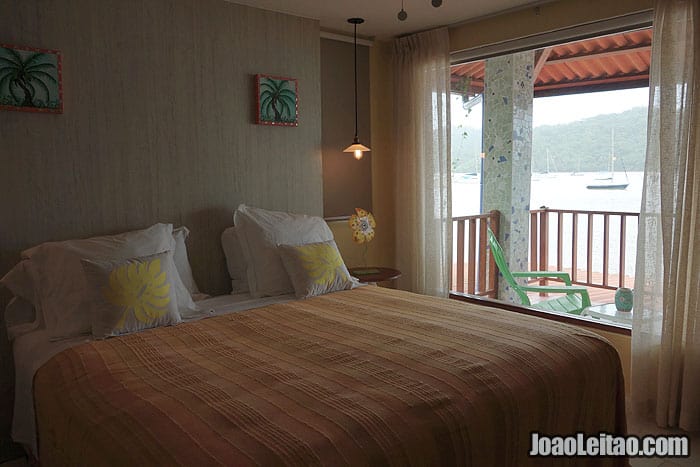 Magnolia Inn in Panama City, Panama
I stayed 2 nights in this room. Double room €101 Euros per night