Visit Amalfi Coast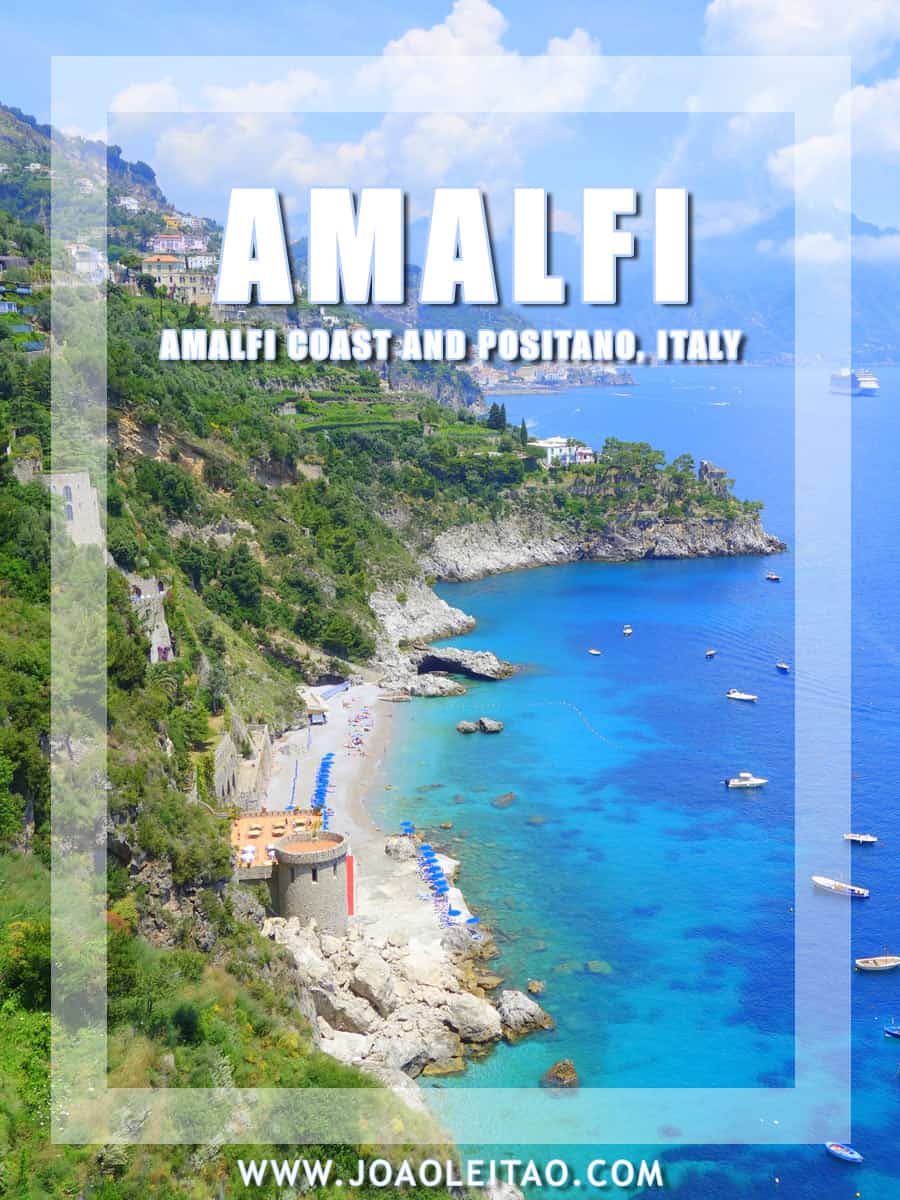 Undoubtedly one of the most impressive landscapes in Italy, the Amalfi Coast is famous for its magnificent vistas. The Amalfi Coast has many restaurants and hotels with amazing views over the southern coast of the Sorrentine Peninsula. In 1997, all this region was included on the UNESCO World Heritage Site's list as a cultural landscape.
Visit Amalfi Coast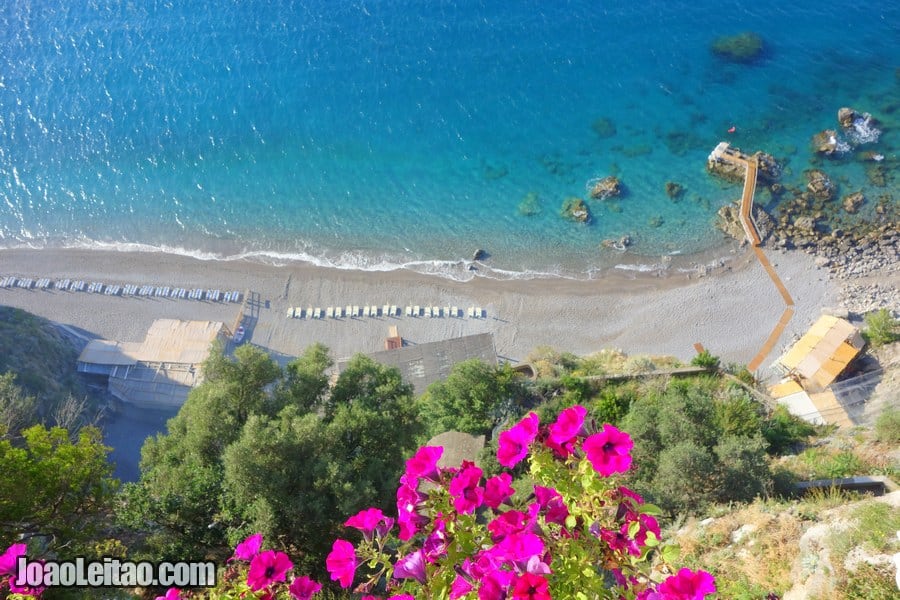 Amalfi Coast extends for about 60 km / 37 mi from Salerno to Sorrento along the Tyrrhenian Sea. This idyllic place offers the most beautiful Italian coastal views. For its natural beauty, picturesque towns and romantic landscapes, Amalfi is often used in the film industry.
What to see in Positano
Positano
Positano town is the most charming in the whole Amalfi Coast. Looking at it from afar already gives you a clue of what you are about to visit:
A fashionable Italian town where the panorama of the Mediterranean Sea and the surrounding mountains combine beautifully with the inclined streets.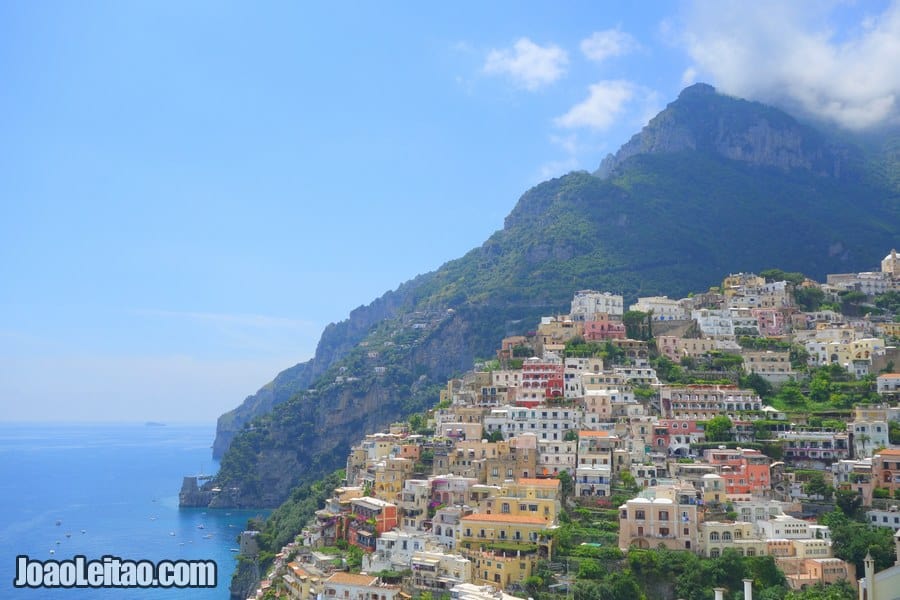 Even though many tourists visit Positano during high season, this place always retains a certain magic. After (or before) enjoying the sun on the beach, go culture-hunting visiting the Roman ruins near the Church of Santa Maria Assunta.
Amalfi
Amalfi town was an important independent maritime republic dominating the trade between the Byzantine Empire and Egypt. Its importance was consolidated by the prestigious maritime law boards called "Tavole Amalfitane" prevalent throughout the Middle Ages. The most important building to visit is the Amalfi Cathedral called "Duomo di Sant'Andrea Apostolo".
The town is composed of colorful houses arranged in a disorderly way down the hills, forming the typical landscape of the Amalfi Coast.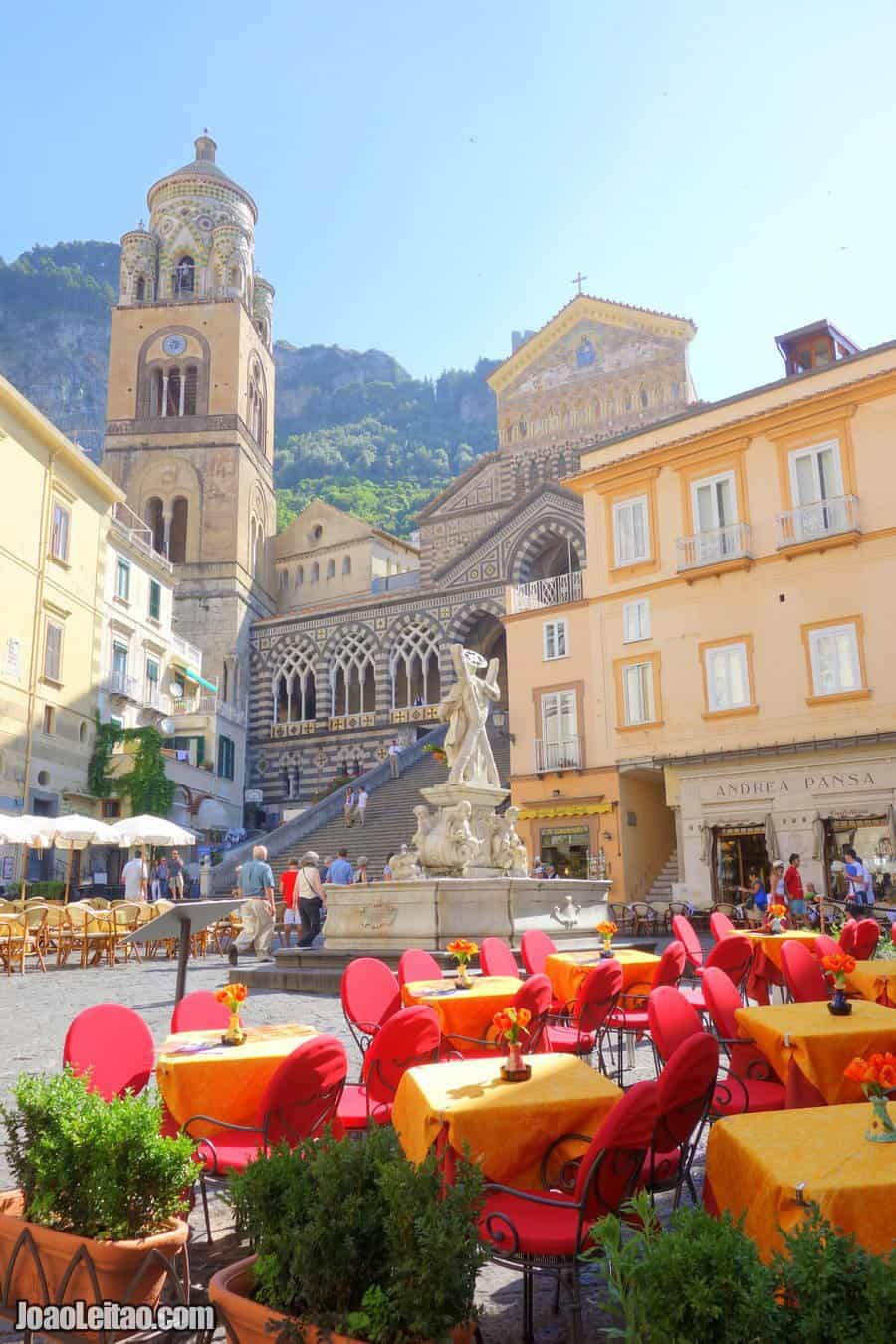 The cathedral was built in the ninth century with Byzantine architecture style but it's today a mix of Romanesque, Gothic and Baroque. Saint Andrew the Apostle (the patron saint of Amalfi) relics are kept inside the Amalfi Cathedral.
Italy is the perfect country for some unforgettable holidays and for that special road trip you've been dreaming of. Driving in Italy is easy and Amalfi is reachable from most center-south Italian major cities including Rome.
Amalfi Coast towns & villages
You can drive a car making several stops visiting all these amazing places. If you don't have much time and can't visit all of them, do not miss Amalfi, Atrani, Ravello, and Positano.
A boat trip down the coast is an unforgettable experience. You can visit the Isle of Capri which is just 30 minutes from Sorrento, or the Caves Smeralda (Emerald Grotto) just 10 minutes from Amalfi.
The rugged coastline, interspersed with stunning beaches, small traditional fishing ports and the slopes adorned with typical Mediterranean houses facing the sea, are some of the features that make this region unique.
Towns & villages
Amalfi
Atrani
Cetara
Conca dei Marini
Furore
Maiori
Minori
Positano
Praiano
Ravello
Scala
Tramonti
Vietri sul Mare
Photos of Amalfi Coast in Italy
Read my page: