Visit Chankillo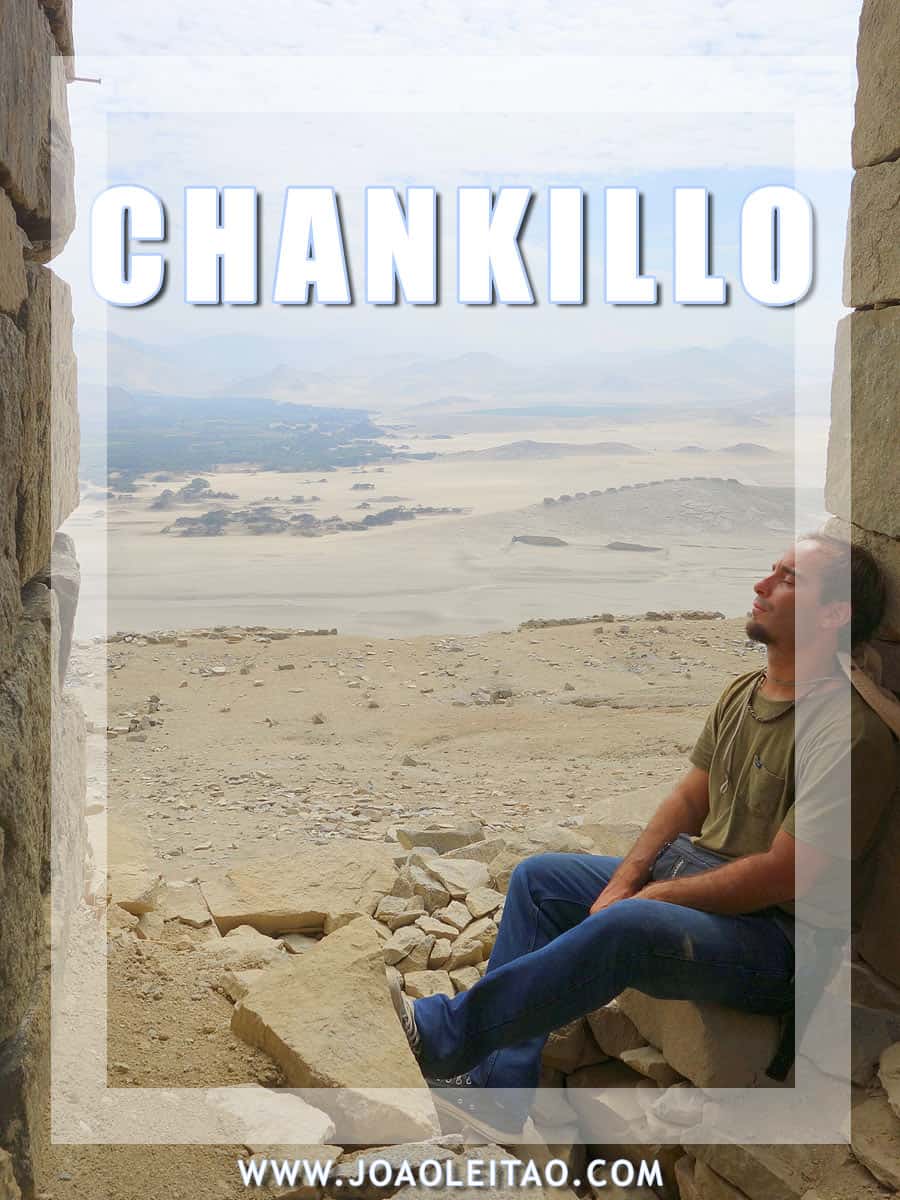 The pre-Columbian history of Peru began about 15,000 years ago, until the times of the Inca civilization.
This vigorous and indomitable Inca empire extended beyond Peru, Ecuador, Bolivia and Chile.
The end of the Incas arrived with the Spanish colonizers in 1531. A mix of indomitable spirit, lack of serfdom, refusal to external dominance and unexpected death by unknown diseases, brought the unfortunate decimation of these people by the Spaniards.
Independence is achieved three centuries later, led by Simon Bolivar – a Venezuelan military leader who was partly responsible for the revolutions against the Spanish empire in South America.
Peru has diverse geographical areas that are entirely distinguishable: jungle, beach, tropical, desert, lakes, and mountains over 6000 meters / 19 685 feet high.
I had the pleasure of visiting Peru three times
from October 26th until November 16th = 24 days
from December 29th until January 23rd = 26 days
from August 21st until August 30th = 10 days
A total of 60 days.
On this page I'm not going to write about famous Machu Picchu, trendy Lima's Miraflores district, touristy Colca Canyon or even impressive Lake Titicaca. I'm going to write about one of the least known Peruvian sites:
Chankillo – a Chavín culture ceremonial center and solar observatory in the Peruvian desert.
My 11 Favorite Places to Visit in Peru
Chankillo Solar Observatory and fortress
Petroglyphs of Toro Muerto
11 days Amazon River boat trip up the Rio Napo and Rio Curaray from Iquitos to the Ecuadorian border
Mausoleums of Revash funerary complex
Nasca region (Ciudad Perdida of Huayuri, Geoglyphs of Pampa del Sacramento, Geoglyphs of Palpa, Nasca Lines, Cantalloc, Los Paredones, Cahuachi Pyramids, Cerro Blanco Dune 2100 meters / 6890 feet, Mummies in the Cemetery of Chauchilla)
Sacred City of Caral Supe and surrounding dunes
Machu Picchu and the Sacred Valley of the Incas
National Reserve of Paracas and Islas Ballestas
Pre-Columbian city of Chan Chan, Religious Center of El Brujo and Huaca del Dragón
Kuelap Fortress
Feeding manatees in the animal sanctuary of Centro de Rescate Amazónico del Perú in Iquitos
Chankillo solar observatory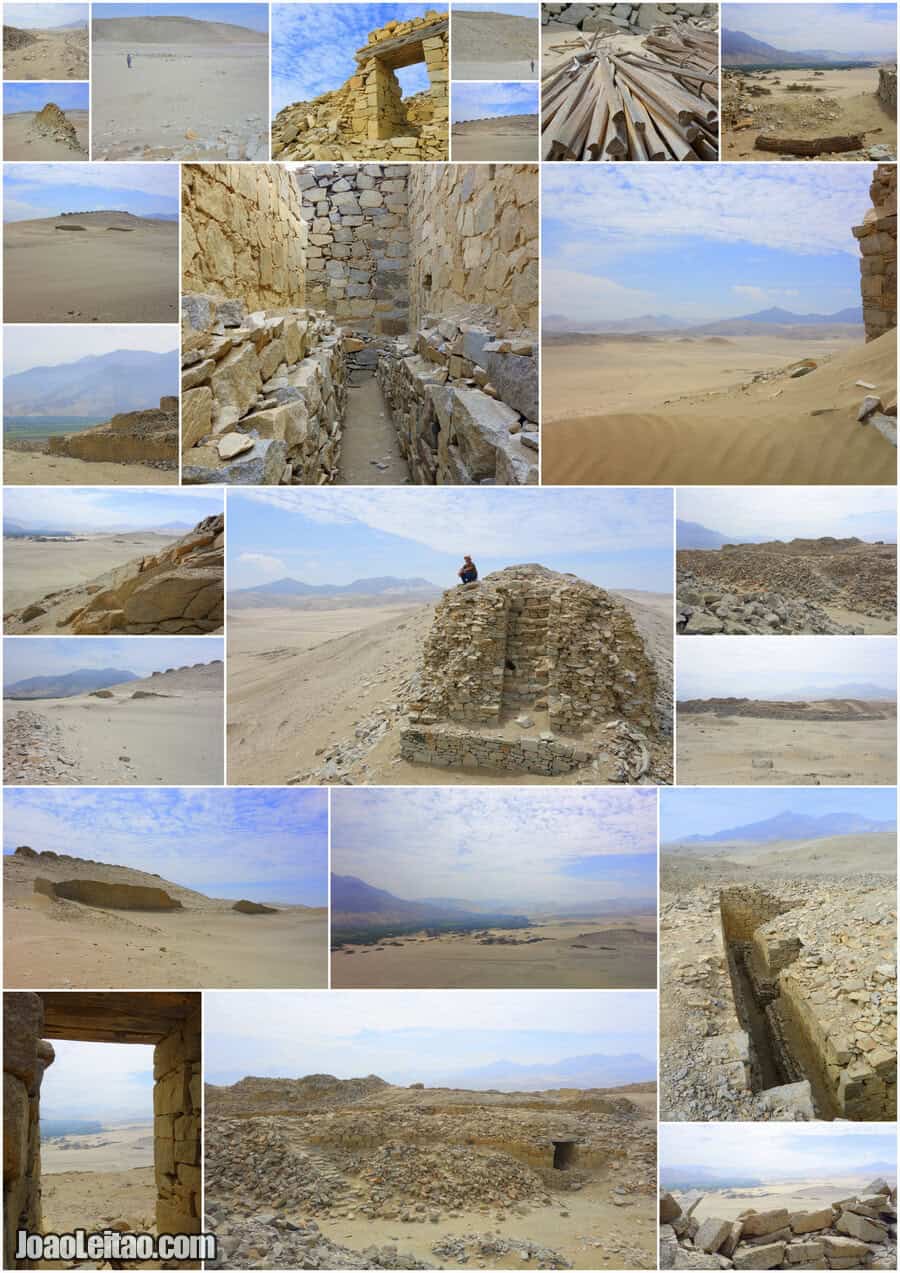 Yes, Peru is not only about the Incas, Machu Picchu or Spanish colonial architecture. Numerous other cultures that flourished from the coastal regions until the mountainous areas of the Andes lived in this territory.
Chankillo archaeological site consists of ruins of a fortress on top of the hill, and thirteen observatory towers down in the desert sands of Peru.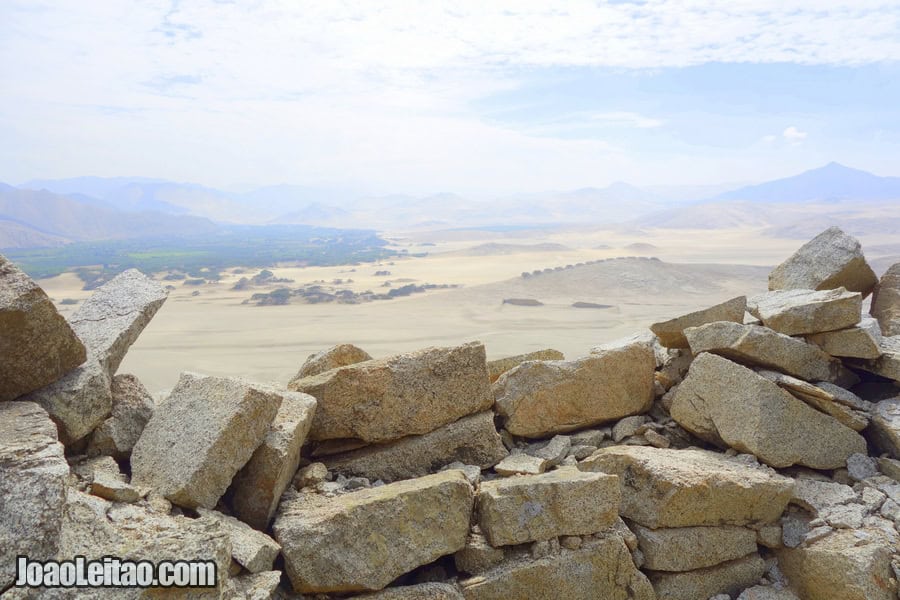 "The solar observatory of Chankillo in Casma-Sechin desert is the oldest solar observatory in the Americas."
Chankillo dates from the 4th century BC and is my favorite place in the country.
Not that easily reachable unless you have your own transportation, Chankillo is not yet prepared to receive tourists. It's wild and in its raw state of preservation as time and desert took over.
Virtual Visualization of Chankillo, Peru
Watch this movie about Chankillo produced by the World Monuments Fund.
The culture of Peru is naturally eclectic, due to its unique historical factors.
The Chavín culture is an extinct, prehistoric civilization that lived in the northern Andean highlands of Peru from 900 BC to 200 BC.
Chankillo (also spelled Chanquillo) is a huge ancient archaeological site located in the Peruvian desert, where thirteen towers form an incredible solar observatory.
These towers of various sizes reaching up to 6 m / 20 ft high arranged about five meters between each other contain impressive decorative figures engraved on the walls.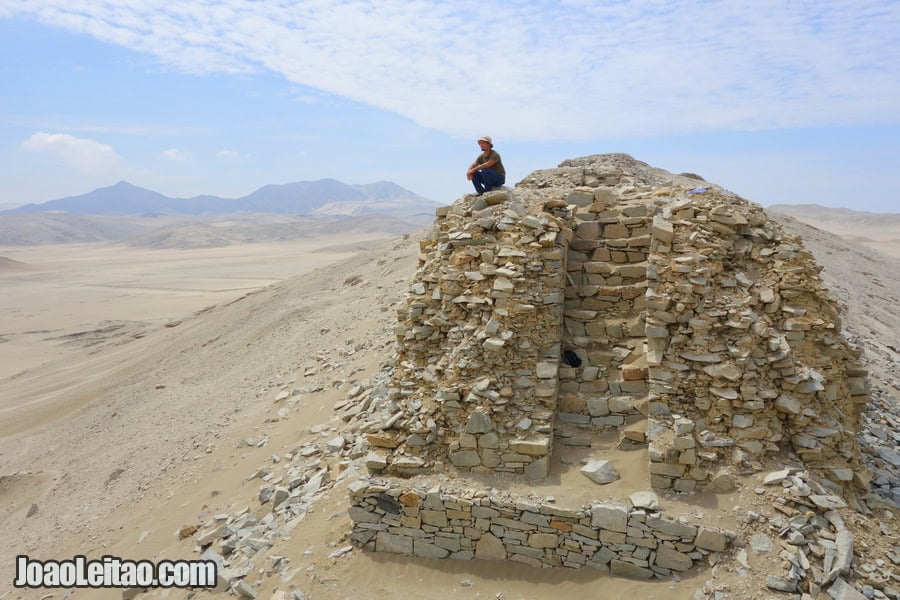 It has not been possible to date this site precisely; however, archaeologists point out that it may have been built about 2,300 years ago.
Through sunrise and sunset measurements, the oldest solar observatory in the Americas can set a precise date, with a margin of error of two to three days.
By placing oneself in a precise point, 235 m of the ridge, and looking to the aligned top spins of the towers, the observer can see the sunrise and sunset in different positions according to the time of year.
Photo gallery of Chankillo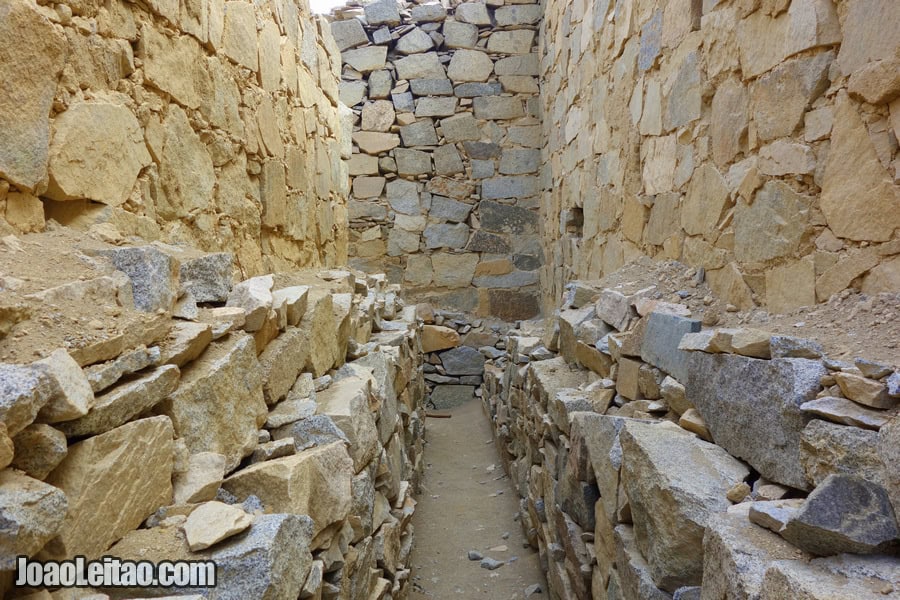 Quick travel info and tips
I reached Chankillo with the car I bought in Ecuador and that I used to drive in South America.
Chankillo is located about 20km / 12.5 mi south of Casma city – Ancash Region.
Casma is located about 370km / 230 mi north of Lima – the capital of Peru.
Driving south of Casma, along with the N1, turn left on the "Chankillo" road sign and drive straight the desert tracks.
The fortress and the observatory towers are far from each other.
If you drive a 2wd car, be careful with the sand. You don't want to get stuck in the middle of the desert.
Bring extra water with you.
Other impressive places to visit along the Trujillo – Lima road: Archaeological Site of Chavín de Huántar, The Cerro Sechin Complex, The Great Chimu Fortress of Paramonga, Trujillo city, Huanchaco Beach, Temple of the Sun, Chan Chan Archaeological Zone, Huaca de la Luna, Huaca del Sol, El Brujo Archaeological Complex, and the Sacred City of Caral-Supe.
Read my page: