Luxury Hotel La Mamounia is a myth within Luxury Marrakech hotels in Marrakech.
Build in a mix of sublime Art Deco palace, the La Mamounia Marrakech is famous for its interiors and architectural styling as well as its perfect location just in the beginning of the walled city.
The location of this historic hotel in Marrakech makes it convenient for anyone hoping to explore such areas as the Medina and the many souks.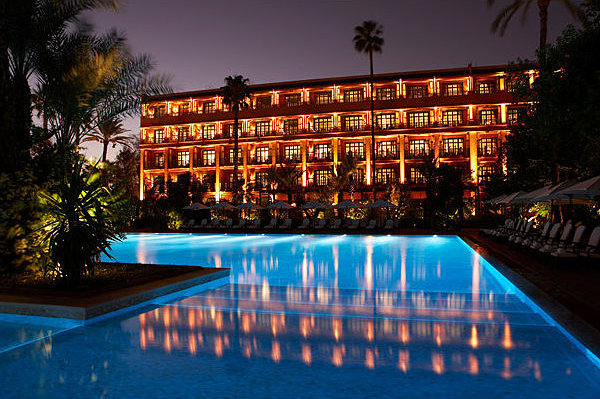 The La Mamounia Marrakech is located at Avenue Bab Jdid and is one of the most famous and historic hotels in the city.
This hotel is famous for being the most expensive hotel in Africa, as I heard many times already.
This legendary Moroccan Palace was redesigned and refurbished by the famous designer Jacques Garcia.
Hotel Mamounia's address is Avenue Bab Jdid in Marrakech, Morocco.

Reception of the La Mamounia Hotel in Marrakech, Morocco

Check out room prices and availability here: Hotel Mamounia Marrakech