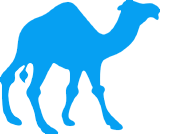 Nomad Revelations is a travel blog written to inspire and empower "independent" travelers and "audacious backpackers" through travel, adventure, and exploration stories.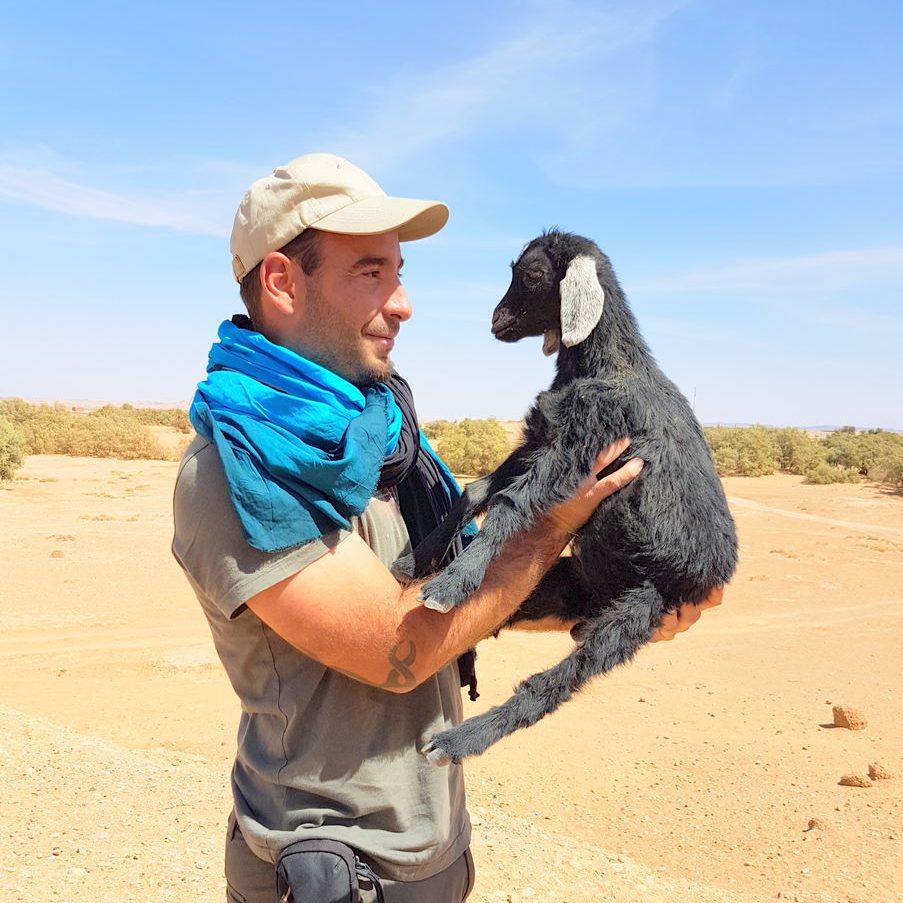 Hi, I'm João! Welcome to my blog, where I share my travel experiences and adventures in off-the-beaten-track travel destinations.
You may notice that the primary intention of this blog is to encourage and motivate other travelers to discover exciting and unknown places around the world.
Exotic itineraries and ideas to inspire independent travelers. Are you ready to think outside the box for your next adventure?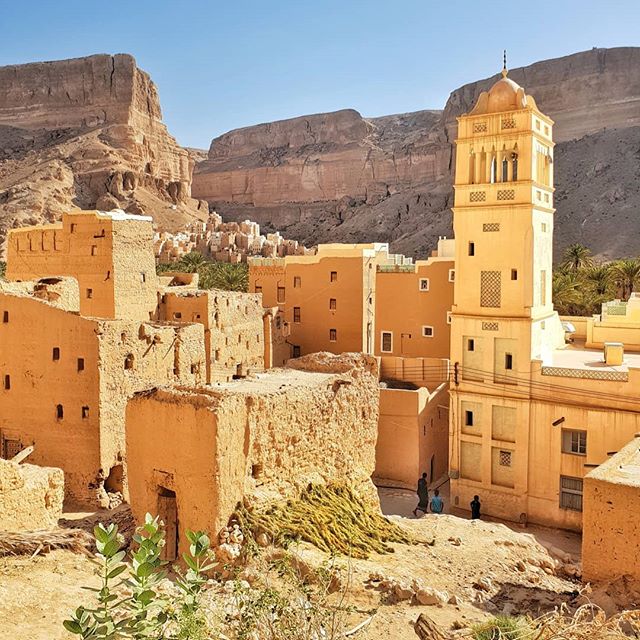 I own a Moroccan travel agency and Tour Operator & DMC specializing in group tours and private trips to adventure destinations worldwide, and you will probably find me somewhere between a Marrakech desert tour and an expedition to Iran or Syria.
Best travel blog about exciting journeys into more than 145 UN+ countries across Africa, Antarctica, Asia, Europe, North to South America, and Oceania. Traveling since 1999.
The most remarkable aspect of traveling is witnessing all life elements come together in a foreshortened timeline. It's as if we are simultaneously time-traveling through our past and future. Secured by its focal present, collectively combining all lessons into our own being at each point in time and in each present moment.
Travel Blog Highlights
2001 – Solo backpacking and hitchhiking travel around Central and Eastern Europe in countries such as the Federal Republic of Yugoslavia, Romania, Bulgaria, the Czech Republic, Slovakia, and Poland.
2003 – Solo backpacking trip around Eastern Europe and the Balkan countries such as FYR of Macedonia, State Union of Serbia and Montenegro, Bulgaria, Turkey, Greece, and Poland.
2003 – Solo hitchhiking trip from Portugal to Senegal. Flying back home on a fish cargo plane departing from Mauritania.
2004 – 13000km/8077mi car overland expedition from Portugal to Senegal and Gambia via Spain, Morocco, and Mauritania. Detained for 2 days by the Moroccan forces on the wall near Gueltat Zemmur separating Morocco and the Polisario-controlled areas (Free Zone, nominally Sahrawi Arab Democratic Republic).
2004 – Solo backpacking travel in Central Asia around Kazakhstan and Uzbekistan. Evacuated out of Tashkent due to suicide bombers strike. I flew to Iran, where I stayed to practice local Kung-Fu To'a. Overland to Turkey by bus.
2005 – One-month – 5000km/3100mi winter solo road trip in Russia with temperatures around -33ºC/-27F.
2007 – Two-week – 2900km/1800mi road trip in Cuba exploring the island countryside and less famous destinations.
2008 – Backpacking in Egypt, Israel, Jordan, and Palestine.
2008 – 4000km/2500mi banger rally with a 1986 Moskvitch 2140 from Hungary to Armenia right after the Russian-Georgian War.
2008 – Solo hitchhiking and adventure trip in Mali – West Africa, crossing all the way to the famous city of Timbuktu.
2009 – 4X4 overland expedition in the Mauritanian Sahara Desert along with the land mine areas of the railway between Nouadhibou and Choum.
2009 – Solo backpacking around Eastern Europe around Romania, Moldova, Ukraine, and Transnistria, a country that doesn't exist.
2009 – Solo hitchhiking and driving around northern Iraq.
2011 – Celebrating the independence days of the newly born African country, being the first traveler crossing the land border to travel to South Sudan.
2011 – Hitching from South Sudan to Uganda via the Democratic Republic of Congo, I was rescued in the jungle by the Moroccan UN peacekeeper forces after being surrounded by a mob holding machetes. Furthermore, on the trip, I got hospitalized after contracting Malaria.
2011 – 3000km/1860mi road trip in Oman.
2012 – 6500km/4000mi banger rally from Hungary to Kyrgyzstan while participating in the Central Asia Rally.
2012 – Solo driving in northern Afghanistan to visit Mazar-I-Sharif, Baghlan, Kholm, and the infamous Taliban-friendly city of Kunduz.
2012 – 1-month backpacking trip around Iran.
2013/2014 – 18-month travel around the world.
2013 – Backpacking across the Guianas, through Guyana, Suriname, and French Guyana in South America.
2013 – Amazon river by boat » 550 hours in Brazil, Peru & Ecuador.
2014 – Four-month – 13350km/8300mi road trip in South America from Quito in Ecuador to Ushuaia in Argentina.
2014 – Two-week Antarctica expedition crossing the 66º at the Antarctic Circle.
2014 – Backpacking across all of Central America from Panama to Mexico.
2014 – Joining a political thematic tour to visit North Korea.
2015 – Solo backpacking trip to visit Tunisia in two weeks.
2015 – One-month – 9000km/5600mi road trip in southern Africa, crossing Zimbabwe, South Africa, Swaziland, Lesotho, Zambia, Botswana, and Namibia.
2015 – Climbing an active volcano in Cape Verde Archipelago.
2016 – Exploring Baghdad, Najaf, Karbala, and Basra, a few amazing places to visit in Iraq.
2017 – Egypt to Sudan by Boat » 19 hours from Aswan to Wadi Halfa.
2017/2018 – One-Year – 38000km/23600mi van life journey across Central Asia and the Middle East in countries such as Kyrgyzstan, Iraq, Kazakhstan, Iran, crossing the Pamir Highway, etc…
2018 – Visiting Mosul in Iraq, six months after its liberation from terrorist groups.
2018 – Exploring the Hadhramaut Region in Yemen.
2018 – 2-week solo Saudi Arabia road trip.
2020 – Exploring Syria and crossing the M5 highway of death through Idbil Province during Russian airstrikes and live tank shelling on Nairad Axix in Idlib.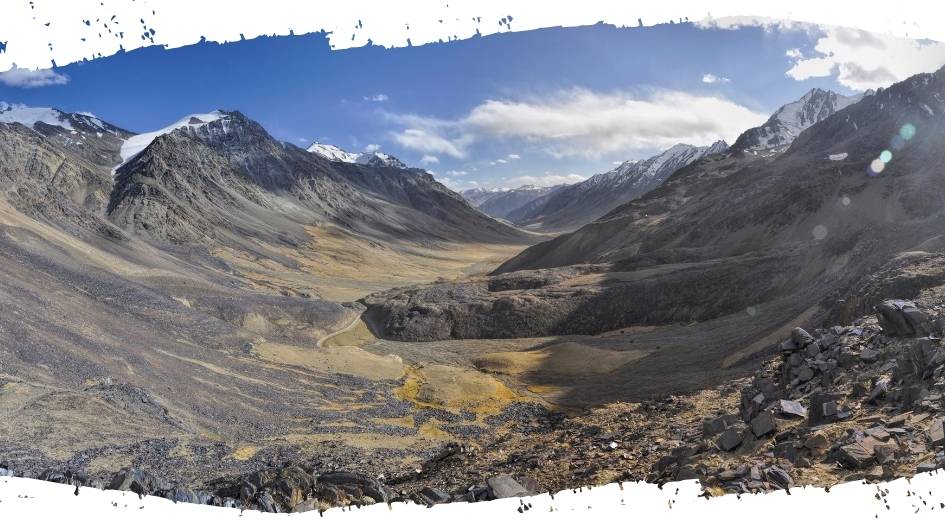 Travel history
Countries where I spent more time:
Portugal 26 years
Morocco 16 years
Poland 16 months
Turkey 11 months
USA 8 months

Ukraine

6 months

Finland 6 months

Iran 4 months
Brazil 4 months
Peru 2 months
Russia 2 months
Iraq 2 months
Uzbekistan 2 months
Kazakhstan 2 months
Tajikistan 2 months
Mauritania 1.5 months
Argentina 1 month
Kyrgyzstan 1 month
Venezuela 1 month
Bulgaria 1 month
Georgia 1 month
China 1 month
Chile 1 month
Greece 1 month
Germany 1 month
France 1 month
Countries visited more than 6 times:
Poland 23X
Turkey 15X
France 11X
Germany 10X
Mauritania 7X
Hungary 6X
Countries visited 4 and 5 times:
United States of America 5X
Georgia 5X
Romania 5X
Slovakia 5X
Uzbekistan 5X
Czech Republic 5X
Bulgaria 5X
Kazakhstan 4X
Tajikistan 4X
South Africa 4X
Finland 4X
United Kingdom 4X
Serbia 4X
Iran 5X
Brazil 4X
Ukraine 4X
Countries visited 3 times:
Countries visited 2 times:
Argentina 2X
Colombia 2X
Albania 2X
Austria 2X
Belgium 2X
Netherlands 2x
Senegal 2X
Ethiopia 2X
Kenya 2X
Uganda 2X

Kyrgyzstan 2X

Thailand 2X
Nepal 2X

Israel 2X

Macedonia 2X
Denmark 2x
Estonia 2X
Latvia 2X
Lithuania 2X
Trinidad and Tobago 2X
As seen on

---
Adventure Travel
---
---
Motivation
---
---
Van Life
---
How long did I spend on the road with a camper van?
I've made a few van life trips before. But this last one took me one full year when I drove 35,000 km crossing Russia, and Central Asia down to the Middle East in Iran, Iraq, and Turkey.
What type of van did I have?
My van life baby was a 2012 4X4 Mercedes-Benz Sprinter 316 CDI 170 HP.
Was it dangerous to drive to Tajikistan, Iran, and Iraq with a European camper van?
No. I've never had any type of dangerous situation during my year on the road with a camper van. I spent 1 month in Tajikistan, 2 months in Iran (a very safe country that I don't even know why people mix Iraq and Iran together in the same sentence concerning safety), and 1 month in Iraq.
Did I travel alone for one year?
No. I traveled with my wife and 2-year-old son. He turned three years old in Serbia when we almost finished our trip in August 2018. He stopped wearing diapers somewhere in Iran.
What happened to my 4×4 Mercedes camper van?
After I came back from my trip, I sold my 4X4 Sprinter. Why? Because I bought it in Poland, and I live in Morocco. Due to different reasons, bringing the truck back home to Ouarzazate was out of the question. I sold my van through the online website Mobile.de. I got more than 90 people interested and I finally sold it to an Austrian guy.
---
Overland
---
---
Boat Travel
---
---
Beautiful Places
---
---
Resources
---
---
Van Life • 1 year on the road
---
---
Two weeks in Saudi Arabia
---
With a notorious passion for driving, I am emphatic about heading out on the road and traveling. With the ability to decide where to go and where to stop, I have a full sense of freedom while on the road.

I just came back from a 35.000 km (21.750 mi) road trip with a DIY camper van. Check out this short video of driving the icy mountains of Kyrgyzstan at 3.112 m (10.210 ft)
Saudi Arabia just recently opened its doors to foreign tourism. This unknown country has plenty of natural and historical wonders that will make most adventure travelers anxious to visit.
Saudi Arabia is one of the most photogenic desert countries that I've ever visited and is packed with breathtaking photo locations.
---
Featured destination: Iran
---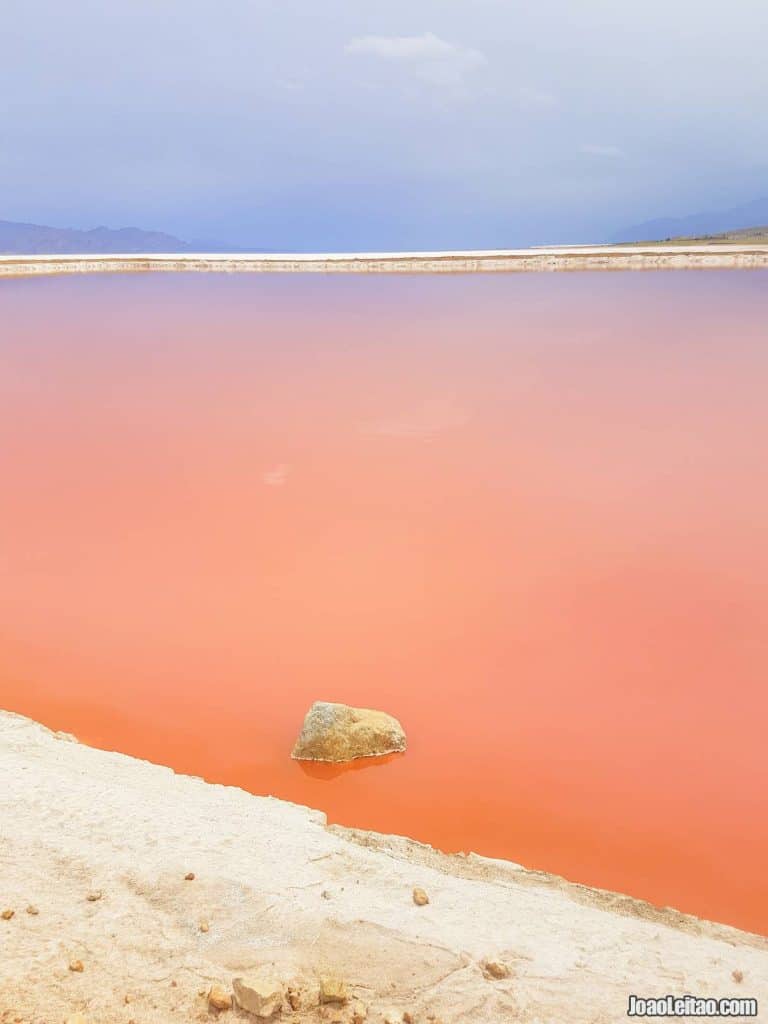 Iran, what else can I say about this fantastic country? The blend of welcoming and friendly people, an incredible variety of landscapes, and a vast historical heritage make the Persian nation a perfect travel destination. I visited Iran four times and was able to explore the country extensively for four months.
Check out my pages about traveling in Iran
---
Who is the author of this blog?
---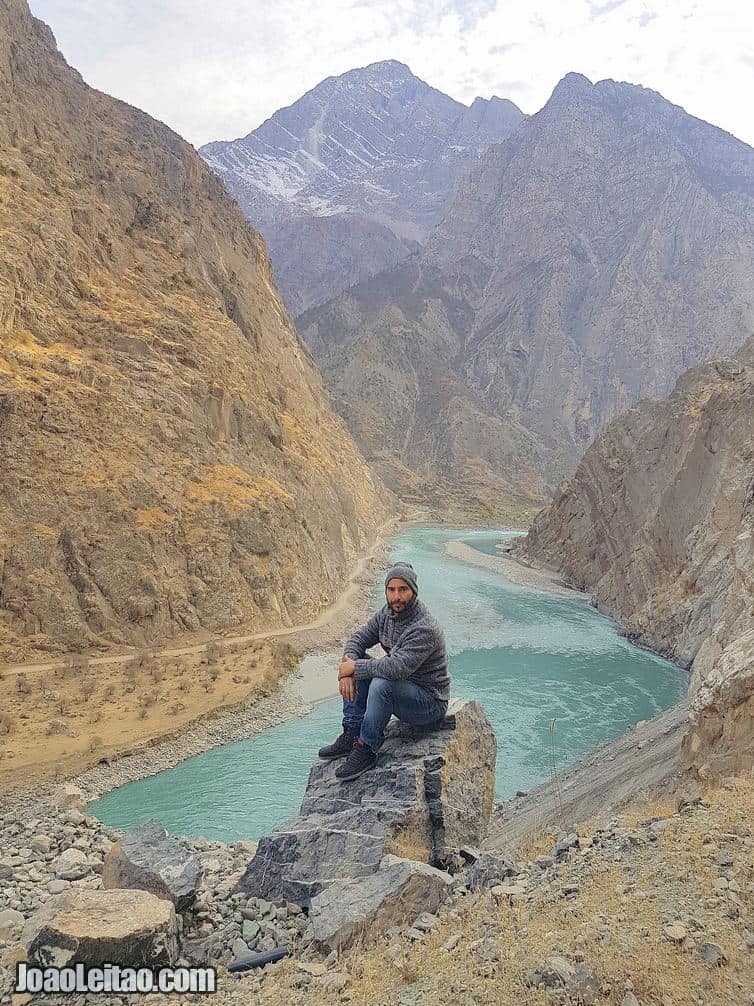 My name is João Leitão and I was born in Lisbon – Portugal – back in 1980. My UN-visited countries list goes up to more than 130. With a degree in Visual Arts, I like adventure travel, photography, and cooking.
Human contact and communication are crucial, so interacting with local people during my travels is very important to me as an individual. Being on the road fits my personality perfectly, and this blog is my way of sharing those best travel experiences.
I am a guy who defines himself as curious. Basically, I am a sponge, a boy with a backpack exploring the world and absorbing new experiences and new encounters daily: architecture, vestiges of the past, religious beliefs, flavors, aromas, languages and dialects, and musical expressions.
Although I moved to Morocco in 2007, so far, I have also lived in countries such as Finland, Kazakhstan, Morocco, Turkey, Ukraine, the U.S.A., and more recently, Brazil and Poland. Now that you know a bit more about me, here I am to welcome you to my blog, where I gathered travel tips after 20 years of traveling the world and inspiring narratives to motivate you to hit the road!
---
Quick Q&A about this top travel blog
---
Why is this blog about adventure travel?
While the concept of adventure travel differs from person to person, indeed, I do have blog posts about less traveled countries such as Yemen, Saudi Arabia, Afghanistan, Somalia, Congo, etc. I personally like to explore places that are off the beaten path and that are usually off-limits to normal travelers.
What is the biggest adventure I've ever had?
Well, it's quite difficult to analyze trips after all these years on the road. Many travels I made somehow slipped into oblivion, and only a few still resist time. Back in 2010, while traveling from the newly independent country of South Sudan, I crossed the border to Congo and furthermore to Uganda. This was a quite harsh trip, where I encountered not-very-friendly people with machetes in the middle of the jungle. Finally, I got protection from the Moroccan Blue Helmets, and I crossed the wilderness inside a U.N. heavy-armed Hummer through dangerous areas. I furthermore got Malaria and was in a D.R.C. hospital where I received treatment for this infamous disease. travel blog
Since when did I write my travel blog?
I have been blogging since 2003! Starting a travel blog came into my mind when I had my first photography website back in 2001, when I began my photo project called People of the World. I was around the world portraying people from different countries. In 2003, I started sharing my adventure stories and travel photographs on the Internet on a popular travel website that is now extinct. Finally, in 2006 I opened my own domain – this one you are now – and commenced writing more information about the places I had been in since 1999. I first started writing in my native language Portuguese, and in 2010 I decided to open the English equivalent "Nomad Revelations World Travel Blog". There are other travel bloggers that I like, such as Expert Vagabond and Against the Compass.
How many countries have I been to?
As of December 2019, I have visited 127 UN countries and about 20 non-recognized countries or autonomous territories spread around the globe. I would have finished all the countries in the world if I wouldn't repeat my trips and always come back to the places I like to explore in-depth. Mauritania I've been to 7 times, Uzbekistan 5 times, Turkey 14 times, Iraq 4 times, etc., etc…
How long have I been traveling? How long was I on the road?
I can make an average of 6 months on the road per year. This means that I've spent around 10 years on the road in the last 20 years.
What is the main focus of my travels?
I like to focus on people, history, and nature. I somehow have a preference for dusty and warm countries, so it is fantastic to be able to visit an ancient desert city with friendly people. I like to visit UNESCO World Heritage Sites. I now count 329 in total. I love petroglyphs and castles.
What are my top five most preferred countries?
Morocco » A colorful exotic kingdom full of welcoming and positive people, with ancient history and landscape diversity.
Turkey » Historically rich and diverse, with amazing food and friendly people.
Portugal » My home country, full of history, great food, humble people and the country in Europe with more heritage per square km.
Gorno Badakhshan Autonomous Region of Tajikistan » This mountain region gets my attention due to the incredible landscapes and a very specific culture.
Brazil » Friendly people, good food, incredibly diverse, the Amazon regions and the Portuguese heritage architecture spread all around its territory.
And a few more? Yes, of course: Afghanistan, Sudan, Uzbekistan, and unique Iran.
Which is my most preferred country for travel and why?
Morocco is my top favorite country to travel to. Although I live and work in Morocco for more than 12 years, every day, I feel that I'm on the road. The colors, the smiling people, the rich gastronomy, the breathtaking landscapes, and above all the safety and feeling welcomed by Moroccan people daily
What is the single best lesson I have learned about the world during my travels?
Traveling means exploring the unknown. I don't travel to discover myself since, at every stage of my life, I know what I want or the goals I desired to achieve. I travel to see new things and to meet different people and cultures. Basically, I think I travel to broaden my horizons. That's it. I get great satisfaction from being on the road, especially when I have a bit of adventure on the go. During traveling, I learned that we all smile, cry, love our family, and like to eat, have fun and enjoy life. Travel can genuinely reinforce and challenge our convictions greater than any experience. We are pushed to the limit in understanding humans.
Blogger from LP Pathfinders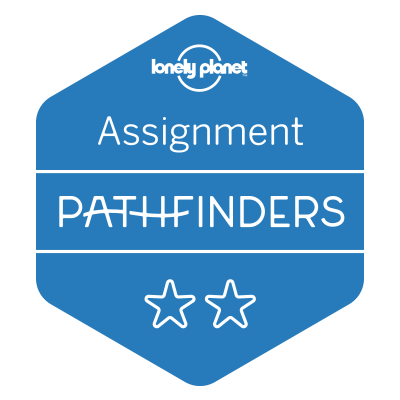 Recent Partnerships