Introducing Nomad Revelations Expeditions: Embark on Extraordinary Adventures
Welcome to Nomad Revelations Expeditions, your gateway to extraordinary adventures in emerging, rarely visited, and culturally rich destinations across the Middle East, Africa, and Central Asia. As an alternative travel agency and specialized tour operator, we invite you to join our small group tours that offer an unparalleled travel experience.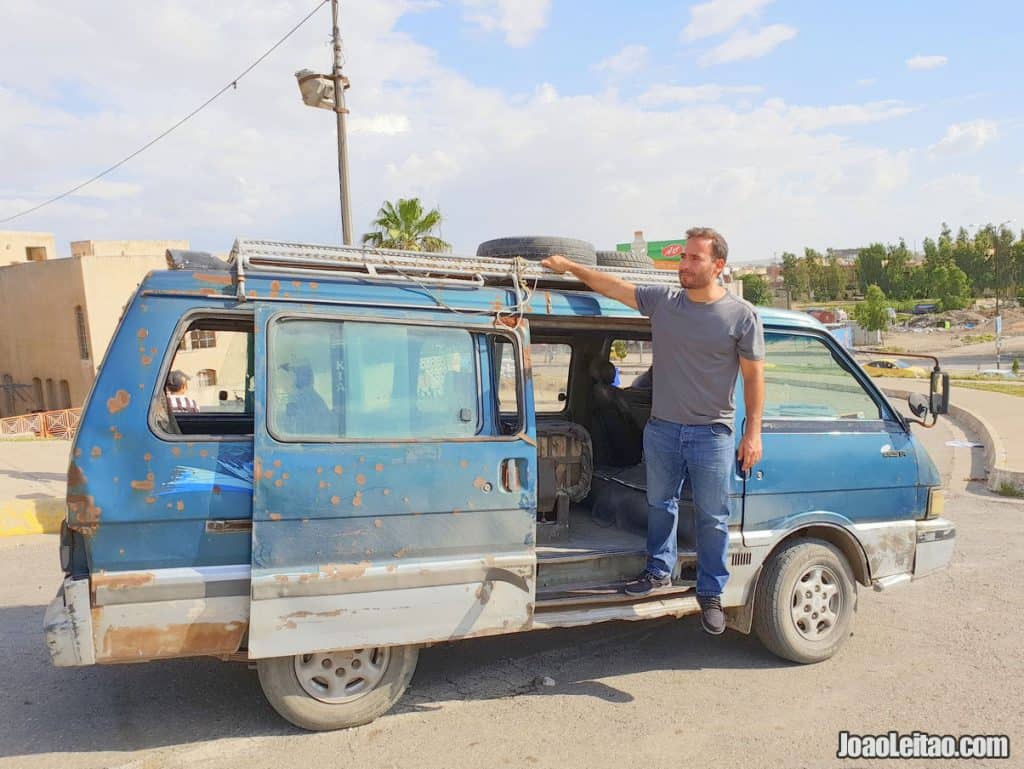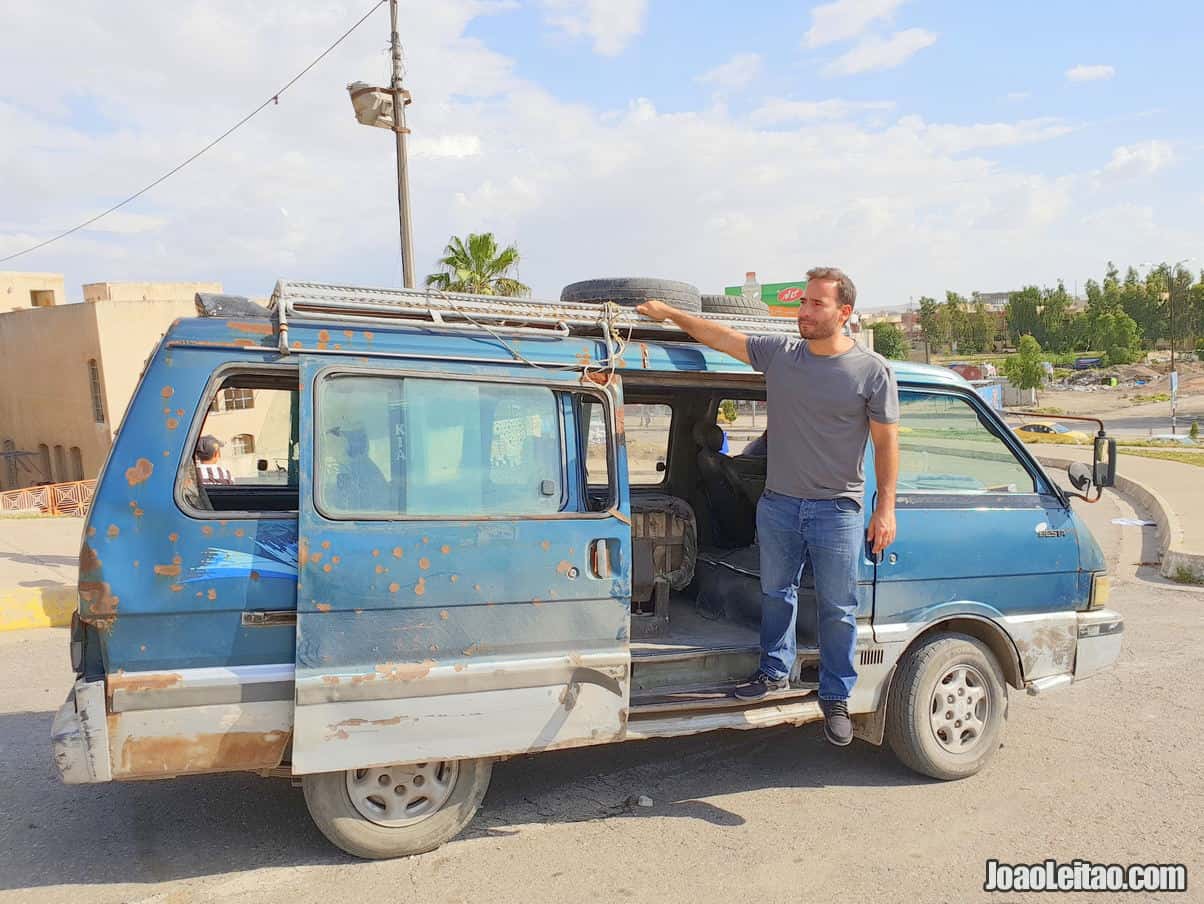 At Nomad Revelations Expeditions, we believe in slow travel, taking the time to capture breathtaking photos and fostering genuine interactions with the local communities we encounter along the way. Don't roam against the compass as our expeditions are designed to immerse you in the vibrant cultures and traditions of each destination, providing an authentic and enriching experience.
We go beyond the typical tourist path, focusing on people and culture. Whether it's sharing a meal at a local eatery surrounded by locals or organizing a special dining experience at someone's home, our expeditions never miss the human touch. By engaging with locals, we create opportunities for invaluable experiences that are often difficult to access as an independent traveler.
To ensure a deep understanding of the destinations, we work exclusively with independent, local guides who possess an intimate knowledge of the region. These carefully chosen teams are passionate about sharing their heritage, allowing you to delve into the hidden gems and lesser-known aspects of each location.
One of the highlights of our expeditions is the formation of travel families. We believe that the people you share the journey with play an integral role in creating lasting memories. Our small group sizes foster a sense of camaraderie, making each tour a fun and engaging experience. You'll forge connections with like-minded travelers, forming lifelong friendships and sharing the joy of exploration together.
Nomad Revelations Expeditions also offers budget tours without compromising on quality. We understand the value of your investment, and our tours provide the best value-for-money option. From the historic cities of Iran to the enchanting landscapes of Morocco, our diverse range of expeditions caters to various budgets and interests.
Venture into the intriguing beauty of Afghanistan with our 10-day Group Tour, priced at 2500 USD per person. Departures from Kabul offer a unique opportunity to uncover the country's hidden gems.
For an immersive journey through Saudi Arabia, our 10-day Group Tour awaits, priced at 3000 USD per person. Departing from Riyadh, this tour unveils the country's majestic landscapes and cultural treasures.
For those seeking to explore the cradle of civilization, our 8-day Iraq Group Tour awaits, priced at 1680 USD per person. Departures from Baghdad provide a captivating journey through history and culture.
Discover the historical wonders of Syria on our 7-day Group Tour, priced at 1100 USD per person. Departing from Beirut, this tour showcases the country's resilient spirit and rich heritage.
Join us on our 9-day Iran Group Tour, exploring the captivating country for just 1500 USD per person. Departures from Tehran are available throughout the year, ensuring you have ample opportunities to experience Iran's rich heritage.
Embark on our 7-day Morocco Group Tour, priced at 470 USD per person, departing from Marrakech. This adventure takes you through the vibrant souks, breathtaking landscapes, and the warm hospitality of Morocco.
Join Nomad Revelations Expeditions, and let us guide you on a remarkable journey where you'll connect with local cultures, create lifelong memories, and discover the world's hidden treasures. Book your adventure today and unlock the extraordinary with us.
Small group tours for solo travelers
Embark on an extraordinary solo traveler-friendly journey with Nomad Revelations Expeditions in partnership with RJ Travel LLC, where small group trips take care of the best routes and accommodations, allowing you to focus on what truly matters: having the time of your life exploring incredible destinations.
If you're a solo traveler seeking to see the world, joining a group trip is an exceptional way to fulfill your wanderlust. Experience the convenience of having every aspect of your journey taken care of, and the assurance that we are by your side every step of the way. Our solo tours offer shared rooms, but we also provide the option of private single rooms, allowing you to tailor your experience and make the most of your adventure.
When you travel with our small group tours, you unlock a multitude of benefits. We have meticulously chosen local operators with passionate guides who are eager to unveil the wonders of their country. By joining our ready-made tours, you'll meet fellow travelers who share your excitement for exploration. And if you desire a room to yourself, we offer optional single supplements, ensuring you have a private space to unwind after an exhilarating day of discovery. Our travel groups for solo travelers are specifically designed to cater to your needs, and here are a few of our favorites, highly recommended by our previous solo adventurers.
Solo travel can sometimes lead you into tourist traps, but embarking on a group tour changes the game entirely. Each adventure trip is led by a knowledgeable local guide who speaks English fluently and possesses an intimate understanding of our diverse, off-the-beaten-track destinations. They hold a treasure trove of personal insights and unique local tips, enabling you to delve deeper into the heart of each place. They will introduce you to the local people, fostering meaningful connections, and ensure you relish the best of your journey.
So, fellow solo traveler, let us embark on this journey of exploration together. Join our group tours, embrace the spirit of adventure, and create memories that will last a lifetime. With us, you'll discover the world in a way that is enriching, immersive, and distinctly tailored to the desires of solo adventurers like yourself. Get ready to experience the world like never before.
Our small group tours for solo travelers encourage travelers to break away from conventional travel norms and embark on unconventional journeys that offer a deeper, more authentic understanding of the places they visit.