Morocco is a moderated Muslim country which means that both devoted Muslims walk aside less devoted Muslims.
Also, clothes are not a religious factor as some women can dress more western style and be more "serious" than some other women that wear a traditional outfit.
So basically while walking in Marrakech you will notice women with head scarf and other women with their hair showing.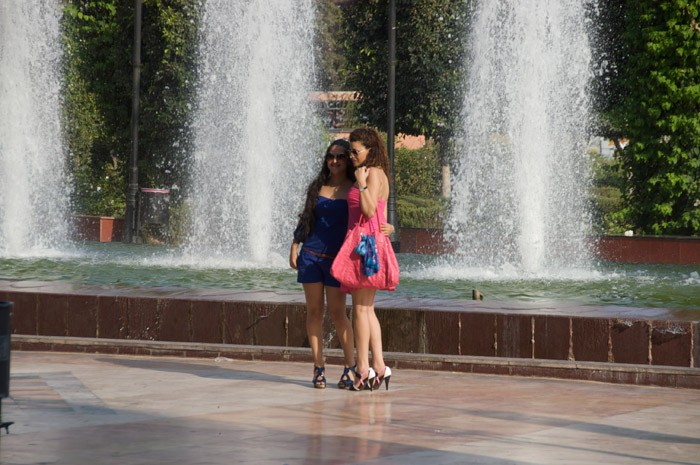 On the photo above you can see two girls in Marrakech district called Gueliz, or the new city.
On the same Marrakech street you will see women wearing Moroccan djelaba with head hijab, women wearing Moroccan djelaba with hair showing, women and girls dressed western style with jeans for example.
Some more religious women dress the muslim khaimah.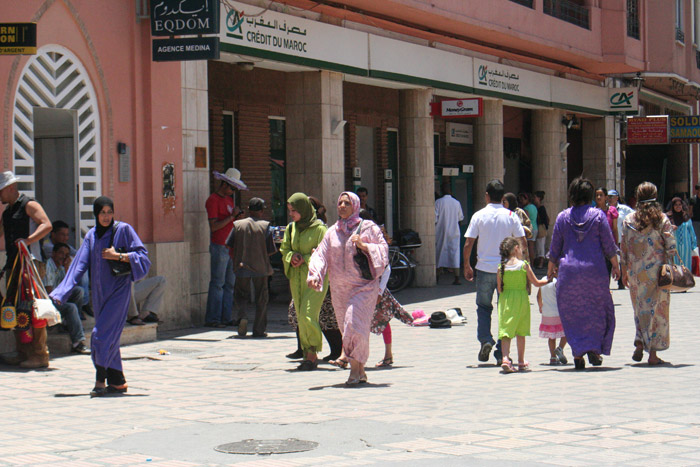 Traditional clothing for women in Morocco consists of brightly colored, long flowing robes, slippers or shoes, button down blouses, and veils also called hijabs.
Some girls and women just dress pijama with a jacket on top and go to the street like this. Yes, it is very common to see women in their pijamas on the streets.
For more fancy Moroccan clothes occasionally you see the beautiful takchita also called kaftan but more often used in any type of celebration.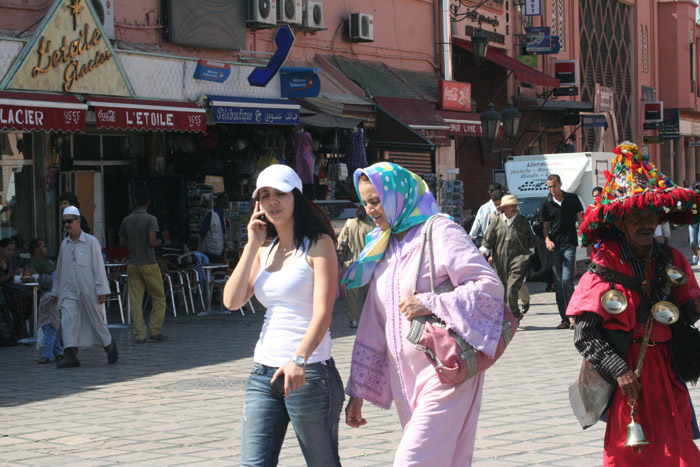 Nowadays in big cities, clothing and hair is not a very big issue for Moroccan daily life but still is in the southern parts and countryside regins of Morocco.
Marrakech is a crazy place, a melting pot of western versus east, Africa and Europe and Middle East all together.
Video Moroccan Women – Amazigh and Arabic Beauty: