This page is not really about Moroccan food but yet a bit of western taste while in Marrakech. For people like me, living in Morocco for many years now, sometimes I just need something like a good old Pizza Hut pizza. What can I do???
There is one Pizza Hut in Marrakech with a very tasty menu and diversity of pizzas, spaghettis, salads and basically all you would find on a normal Pizza Hut anywhere in the world, but, in this case the menu is slightly adapted to the Moroccan costumers.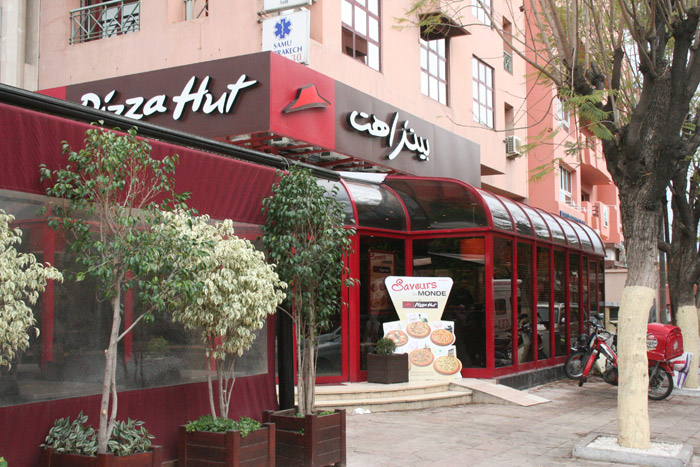 Photo of Pizza Hut in Marrakech
Very nice is that during lunch you have special cheaper full menus that you can eat in Marrakech for around 45 Dirhams or bigger menu for around 59 Dirhams. his includes entrance, pizza, drink.
If you decide to explore interesting Gueliz with its unique Marrakech most modern life, you might end up having lunch, so why not a pizza?
Marrakech Pizza Hut is located in Boulevard Mohammed 5 in the Guéliz district of Marrakech. Phone number is +212 (0) 524 431980.