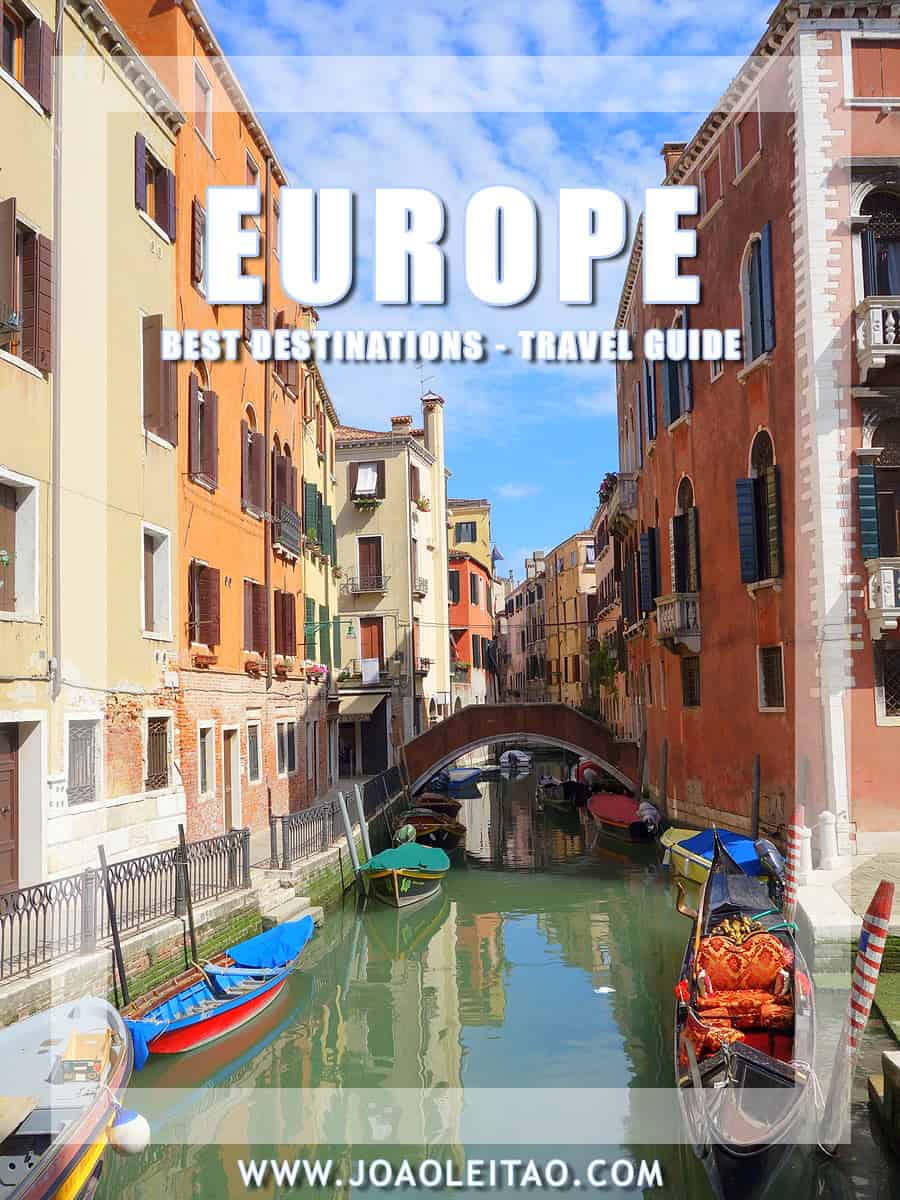 Europe Travel Guide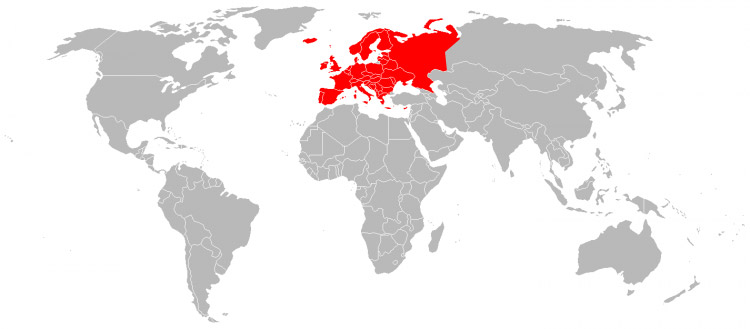 "Europe is a fascinating continent to visit. It has a total of 50 countries with a population of 739 million. The predominantly spoken languages in Europe are Russian, German, French, English, Ukrainian, Italian, Spanish, Polish, Portuguese and Romanian."
---
My Top Europe
---
Europe's only monkeys, the Barbary macaques of Gibraltar
Sintra's palaces and castles, Portugal
London, United Kingdom
10th century Rila Monastery, Bulgaria
2200 m / 7217 ft Ushguli community, the highest village in Europe
15th, 16th and 17th century wooden churches of Southern Lesser, Poland
Venice's historic center, Italy
Paris: City of Light, France
Transylvania: Dracula's birthplace in Sighisoara, Romania
3454 m / 11332 ft Top of Europe train station in Jungfraujoch, Switzerland
18th century Suomenlinna Sea Fortress in Helsinki, Finland
Amalfi Coast, Italy
Barcelona, Spain
Sevilla, Spain
Saint Petersburg, Russia
Suzdal, Russia
Inspiring Places to Visit in Europe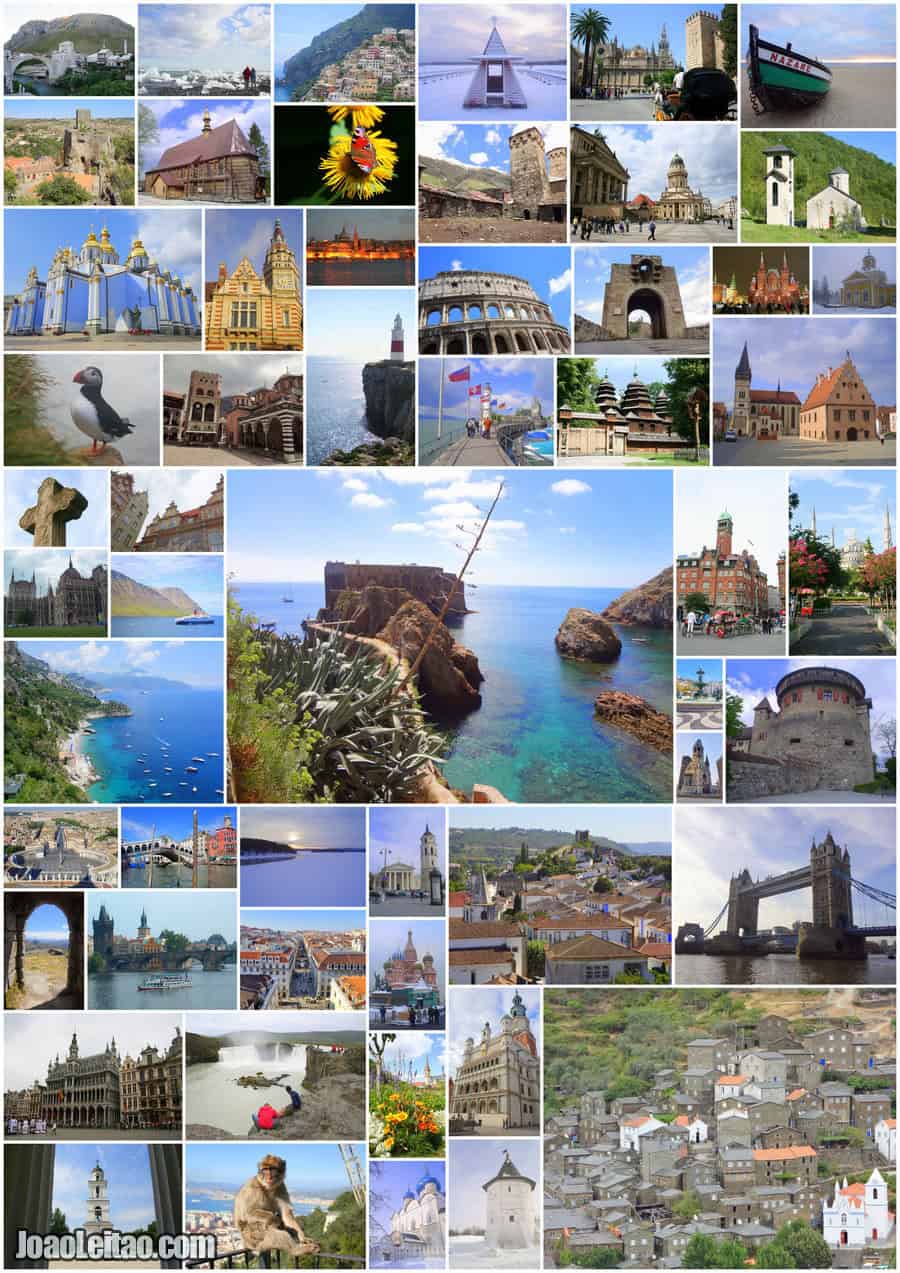 1- Visit Lisbon, Portuguese Republic ??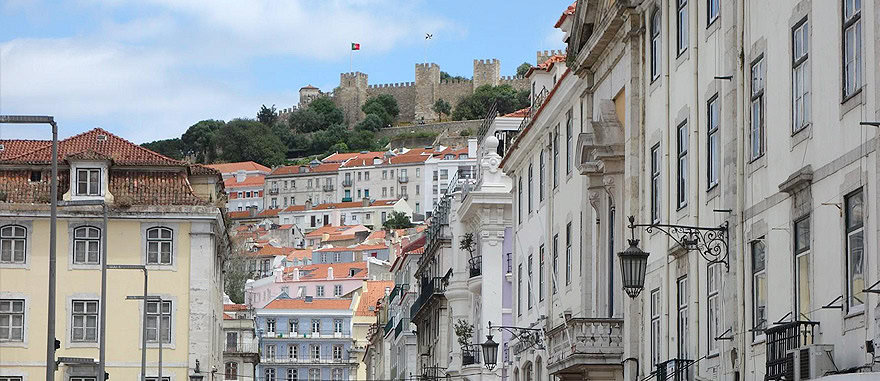 Lisbon, the capital of Portugal, is a truly special place, making part of my list of unique cities of the world. One of the most beautiful places to visit in Lisbon is the Downtown area, "Baixa." Without a doubt, this is one of my favorite neighborhoods in Lisbon. Every corner of this city, where I was born, reveals great beauty and authenticity.
Possessing a rich mix of history, culture and entertainment, Lisbon is a destination not to be missed when visiting Portugal. It is, at the same time, a cosmopolitan city and a small town considering all the different neighborhoods where quaint, picturesque cafés welcome both the common friend and the occasional tourist. Monuments and places to visit in Lisbon are the Jerónimos Monastery, Belém Tower, St. George's Castle, the Calouste Gulbenkian, Berardo and Ancient Art museums, the Parque das Nações, Madre de Deus convent, São Roque church and the Alfama neighborhood. Don't visit only a few, enjoy them all!
2- Visit Venice, Italian Republic ??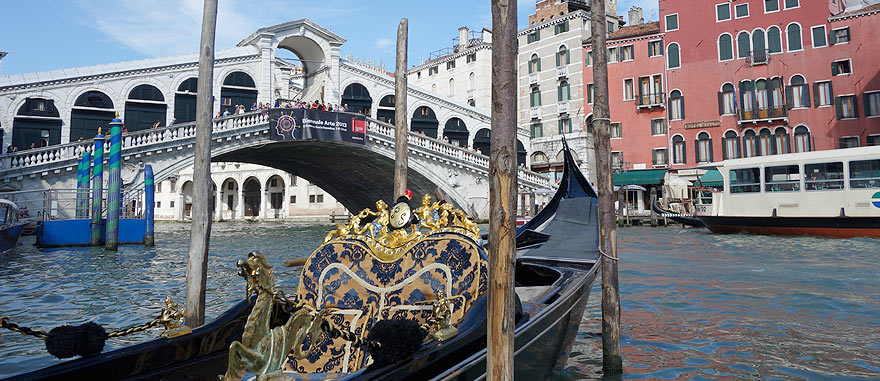 Venice needs no introduction anywhere in the world – an entire city built on a lagoon, with canals, grand, small and labyrinthine, instead of avenues and streets. Marble palaces full of splendid beauty, hiding romantic secrets through centuries. Relaxing days and spirited nights. Bohemian. Serene gondolas rocking cuddling couples. Venice is a living Carnival like no other.
To visiting Venice it requires time to absorb all of the emotions it conveys. Upon arrival, I suggest going to the opulent Saint Mark's Basilica and Saint Mark's Square, inhabited by violin players and pigeons. Don't leave Venice without experiencing the Doge's Palace, following the Grand Canal and its magnificent, traversing Rialto Bridge and Bridge of Sighs as well as the church of "Santa Maria Della Salute"… Oh, and don't forget the islands too!
3- Visit London, United Kingdom ??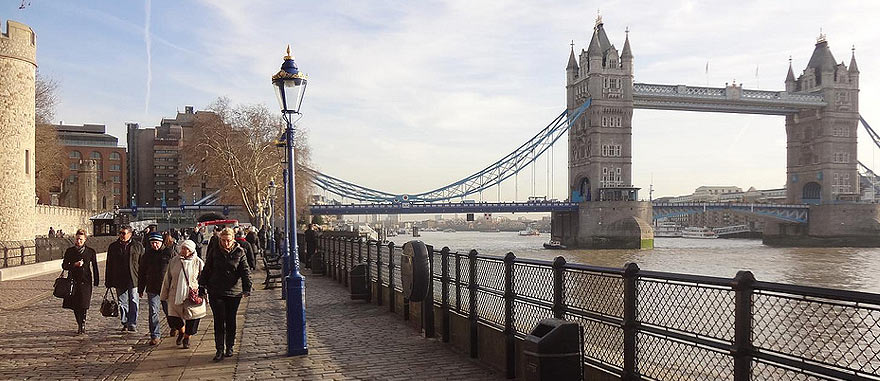 London is a city where a person could spend weeks, or months, just visiting and never experience enough. Talk about cosmopolitan! Whatever tastes you may have, London is your city. Whether you're seeking its past or wishing to enjoy its lively, mixed atmosphere, London is your city.
London's museums are world-class: the British Museum, Tate Modern, Victoria & Albert Museum, Museum of Science, Natural History Museum, etc. The city's landmarks are also just as eminent: Big Ben, Westminster Abbey, Buckingham Palace, St. Paul's Cathedral, the Tower of London… I could write a whole text full of "…" ellipses, even before I am able to write about the city center's immaculate, beautiful and peaceful parks, the mythical music venues, the charismatic areas of Camden Town or the South Bank…
4- Visit Amsterdam, Kingdom of the Netherlands ??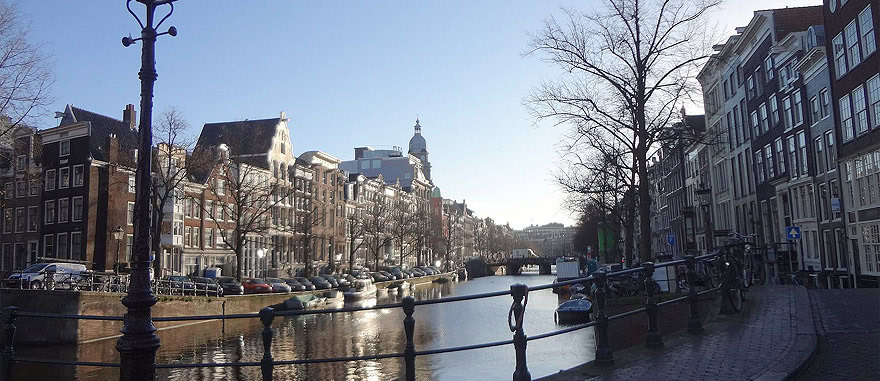 Canals, Coffee Shops, the Red Light District, bicycles. This is what you immediately think of when you think of Amsterdam. They're there, but there is much more to remember after you leave this intimate, notable city. While it is relatively small in size, Amsterdam is extremely rich, in all terms, due to its liberal culture offering acceptance of others, whoever they may be. As that includes visitors, of course, it is sure you will feel welcome.
The city's canals and nearby picturesque streets are the highlights of Amsterdam, along with its multitude of cafés where you can sit down to enjoy a brief pause from life. Afterwards, see the inspiring Anne Frank Huis, the Van Gogh Museum and the Rijksmuseum, to name just a few.
5- Visit Berlin, Federal Republic of Germany ??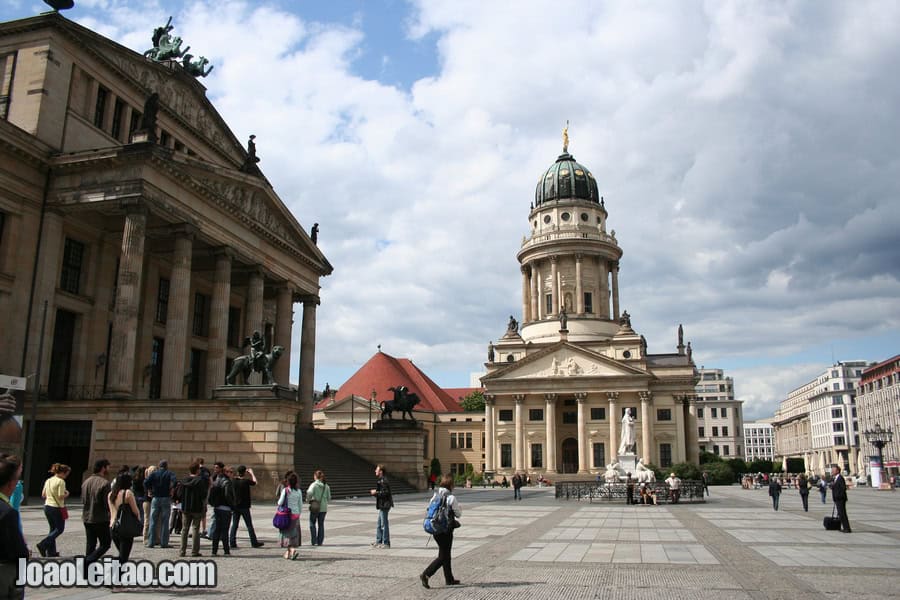 Berlin is quite a surprise. Despite being the 2nd most populous city in the EU, it somehow maintains a quiet and peaceful, slow speed. With much of its infrastructure needing to be reconstructed after bombings during World War II, Berlin now has a beautiful blend of historic and modern architecture. Yes, if you're looking for remnants of the Berlin Wall, only partially deconstructed in 1989.
As Germany's most cosmopolitan city, enjoying Berlin is accomplished by taking in the vast variety its immigrants had brought to it. The grandeur of its magnificent monuments and remarkable landmarks can be seen at: the Reichstag, the Berlin Television Tower, Charlottenburg Palace, Museum Island, the Berlin Wall Memorial, Potsdamer Platz and the famous Brandenburg Gate. The large central park, Tiergarten, invites you for a leisurely stroll when your legs get tired of exploring.
6- Visit Brussels, Kingdom of Belgium ??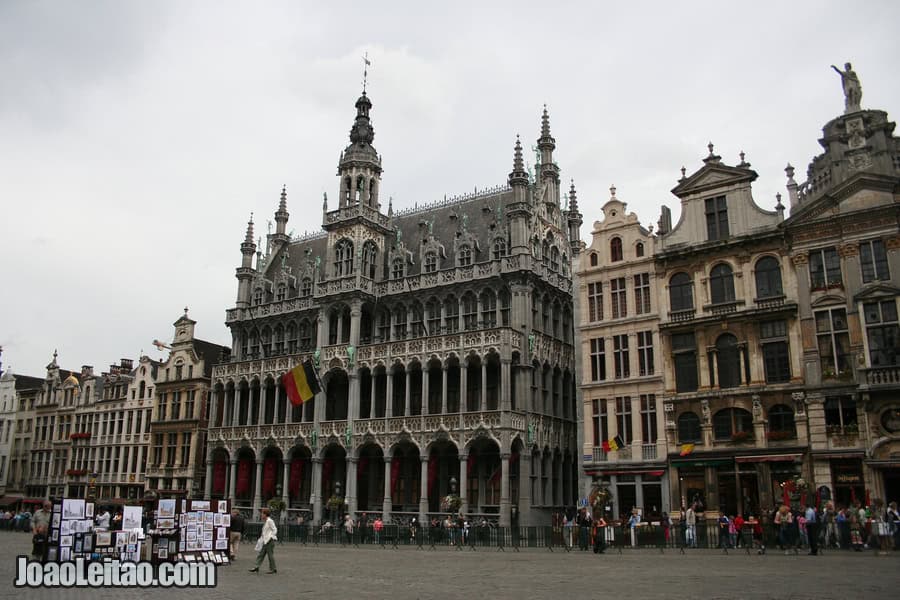 Belgium's capital is not one of those cities whose name immediately puts images in our minds. Then, you start remembering delectable Belgian chocolates, the comic books tradition and the fact that Brussels houses the headquarters of the European Union.
Upon arrival in Brussels, check out the splendor of the baroque and gothic-guild houses in the Grand Place, one of the most beautiful squares in the world. Wow! With spiraling, twisting and growing, organic Art Nouveau facades and its medieval buildings, the architecture is fascinating in some parts of the city.
Some of the many must-see places in Brussels are: the Town Hall, the Royal Palace, Mannekin Pis (a small statue of a little boy peeing!), the Galeries St. Hubert, the Cathedral of Saints Michel and Gudule, Place du Petit Sablon square, Rue de Bouchers, the Magritte Museum, The Museum of Musical Instruments, Museum Horta and The Belgian Center for Comic Strip Art. Buy a few different types of chocolates to boost your energy as you explore the city, you will need it.
7- Visit Belfast, Northern Ireland ??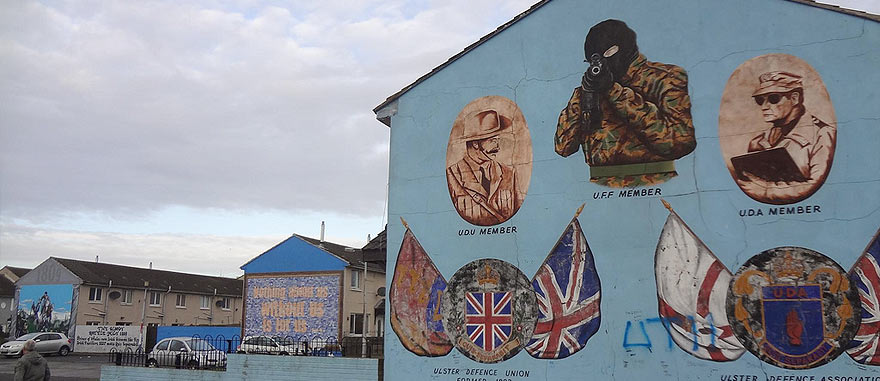 No more news of fights between Christians and Protestants to keep visitors away from Belfast, these days. No military on the streets shooting at the people, or news of the IRA blowing another bomb in London in the name of independence for Northern Ireland. This long gone, Belfast is now free to show all its charm to its visitors.
The city center has plenty of elegant, Victorian buildings to keep your camera clicking. The Cathedral quarter, from Ann Street to Donegall Street, is the most lively part of the city for shoppers and pedestrians. The arts (music, theater, and visual arts) are also prominent in Belfast, visible in its vast array of entertainment venues and events. As well, we could go on about the city's sights: Queen's University, the Botanic Gardens, the magnificent views over Belfast's natural harbor from Cave Hill, Crumlin Road Gaol (a former working prison), and so on. Do you need additional reasons to come? Ok, you also have the pubs, pubs and more pubs!
8- Visit Valletta, Republic of Malta ??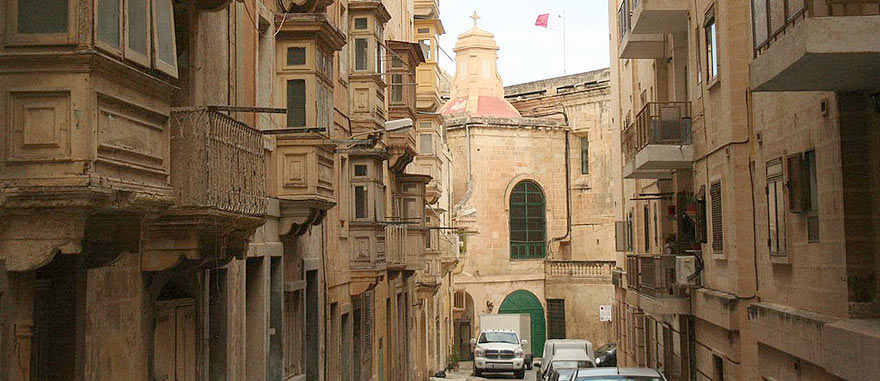 Malta is a small country in the Mediterranean, composed by only three islands: Malta, Gozo and Comino. Valletta is the capital city and, you've guessed it, a tiny capital. It was ruled by a few different peoples throughout the years: the Phoenicians, Greeks, Carthaginians, Romans, Byzantines and Arabs. As it stands now, however, the city was built by the Knights of St. John of Jerusalem in the 16th-17th centuries in a well-conceived, innovative structure – a "city built by gentlemen for gentlemen."
Although a very small capital city in comparison to others in Europe, Valetta's grandeur is attributed to the charm it bears. The rest of its attributes can be well understood in acknowledging that UNESCO listed Valletta as a World Heritage Site and has named it "one of the most concentrated historic areas in the world." Therefore, there is no point in referring to its monuments. It has 320 of them in a concentrated area of 600m / 2000ft by 1000m / 3280ft. So, don't bother looking for them all, just enjoy what you discover.
9- Visit Lviv, Ukraine ??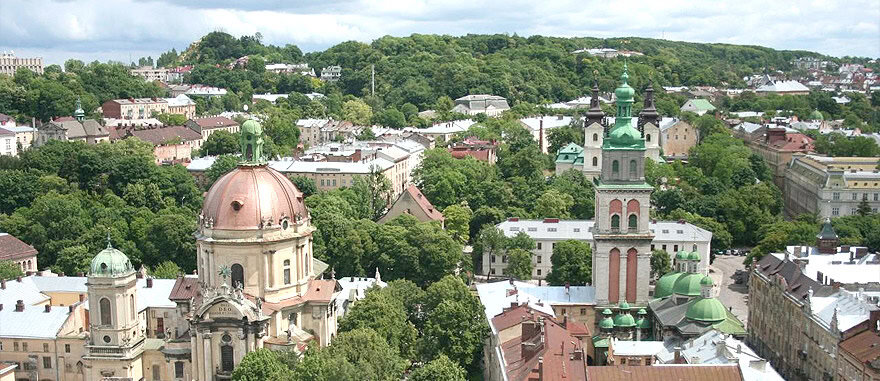 Lviv is a fascinating place where there is an aura that makes you fall in love. The city's delightful architecture is authentically Central European, the least Soviet in the whole of the Ukraine. A proud city, it is also recognized by UNESCO as a World Heritage site.
Walking around the quaint, cobbled streets is the perfect way to create new memories from this historic and vivacious city center. There is also plenty to do in Lviv. When you arrive, try the many bars and pubs, visit several museums and enjoy its green parks and markets. The highlights of monuments and places to visit in Lviv are: Rynok Square, Lviv Opera House, Virmenska Street, the Palace of Counts Potockis, the Chapel of the Boim Family, the Dominican Church and Bernardine Monastery, the Italian Courtyard, High Castle Park and the Lychakiv Cemetery. With plenty to see and experience, Lviv is a city where I myself chose to live for six months, just because!
10- Visit Zhibiani village in Ushguli, Georgia ??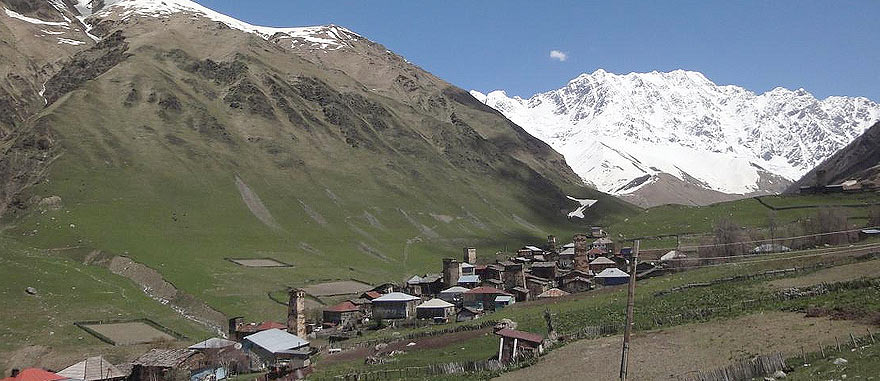 In the Upper Svaneti region of Georgia, the mountainous landscape serves as a set for medieval villages with tower houses. These small villages on the mountain slopes of Upper Svaneti are listed in UNESCO's World Heritage list because of their well-preserved medieval art and ecclesiastical architecture.
The Ushguli's community's village of Zhibiani has preserved more than 200 medieval buildings including churches, castles and tower houses. The towers usually have three to five floors, narrowing as they reach towards the sky, and they have served as residences as well as defense posts against invaders who pestered the area. Maybe they were looking for the incredible mountain views?
11- Visit Seville, Kingdom of Spain ??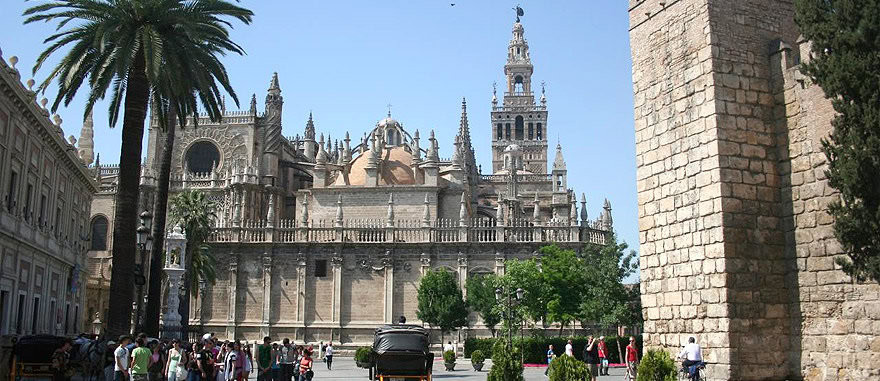 Exotic and with its breathtaking architecture, the ancient city of Seville is located in southern Spain. It is one of the most exciting cities in this region of Europe. Supposedly created 3000 years ago by the Greek god Hercules, so says the legend, Seville is about its history and pride in being Andalusian. The city really has a soul, anywhere we gaze our eyes or open our ears, thinking about Flamenco danced to and sung in its traditional taverns.
Via the Guadalquivir River, the riches brought by the Conquistadores arrived to Seville and were used to build a great city which, until today, is an excellent example of the Arabic influence in the Iberian Peninsula. Monuments and points of interest in Seville are: Seville Cathedral, Giralda Tower, the Real Alcazar of Seville, the "Plaza de España", the Archaeological Museum, "Casa de Pilatos", the Church of El Salvador, "Barrio Santa Cruz", "Torre del Oro" and the "Ayuntamiento" City Hall building. Come to the "Feria de Abril" (April Fair), celebrate during "Semana Santa" (Holy Week) and discover the culture of the heart of this part of Spain.
12- Visit Kiev, Ukraine ??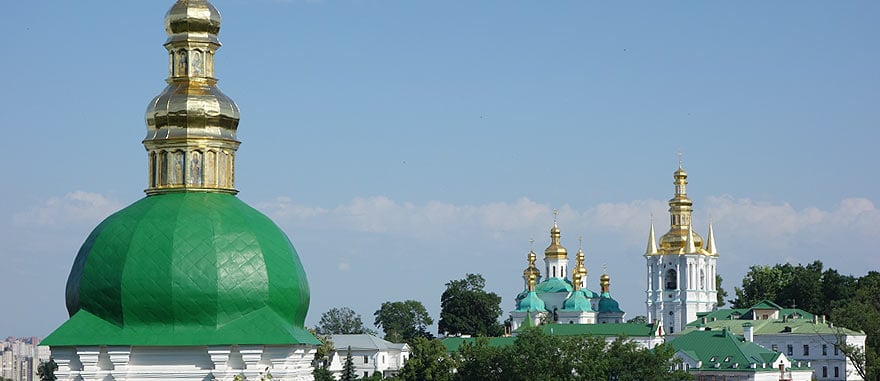 Kiev, a proud capital city, sits on the Dnieper River in north-central Ukraine. One of the oldest cities in Eastern Europe, it has had its share of people leaving their mark, since as early as the 5th century when it was most-likely a commercial center. One after another arrived – the Khazars, the Varangians (Vikings), the Mongols – to the Russian Empire.
The people of Kiev are friendly, and talkative! They are thrilled to talk about, and show the way to, the most interesting places to visit in Kiev: St. Sophia Cathedral, St. Michael's Monastery, the Holodomor Memorial Museum, the UNESCO-inscribed monastery Kiev Pecherska Lavra, St. Andrew's Church, Andrew's Descent (one of Kiev's oldest streets linking the upper town with the lower town), St. Volodymyr's Cathedral, the National Museums of Ukraine History and Chernobyl, the House of Chimaeras (an art nouveau building in historic Lypky quarter). Pereyty do Kiev!
13- Visit Krakow, Republic of Poland ??
Undoubtedly the most acclaimed city in Poland, Krakow was founded in the seventh century and has been one of the country's most important urban centers since that time. Another reason it is so different from all other major cities in Poland is because it survived World War II without damage, including its beautiful, old monuments. As a result, the Historic Center of Krakow was an easy entry on the UNESCO World Heritage list.
The Old Town of Krakow (Stare Miasto) is, like much everything else of interest in the city, on the north bank of the River Wisla. There are plenty of places to discover among the sea of young people in Krakow: the Barbican Fortification, the Basilica of Santa Maria and the Church of St. Peter and St. Paul. Wawel Castle is also a great place become acquainted with the history of Poland, direct from the home of its kings and Church.
14- Visit Positano, Italian Republic ??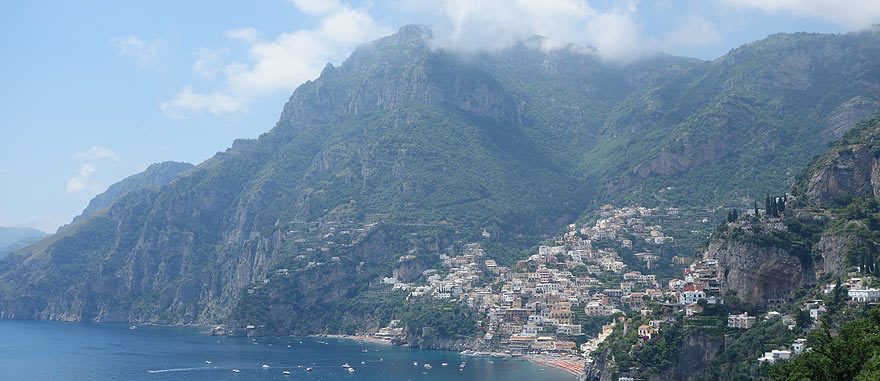 Positano is, most probably, the most charming town on the expanse of the Amalfi Coast. Looking at it from a distance, it already gives you a clue of what you are about to become a part of – a popular Italian city where the surrounding landscape of the Mediterranean Sea and mountains harmonize beautifully with its inclined streets.
Even though many tourists visit Positano in its high season, the city always retains a certain magic. After, or before, enjoying the beach's welcomed sun, go culture-hunting by visiting Roman ruins near the Church of Santa Maria Assunta, visible from every corner of town. Driving in Italy can also be very rewarding for ease in getting around and visiting such lively sights as those of Positano.
15- Visit Stonehenge, United Kingdom ??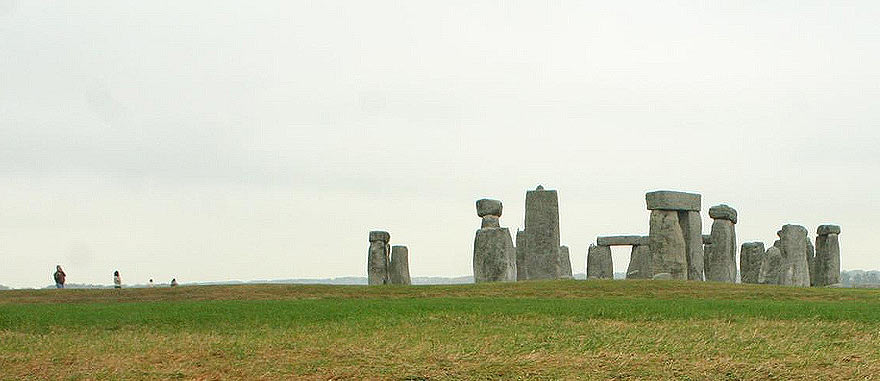 If you haven't heard about Stonehenge, it is fair to say that you have been sleeping your entire life. This large, megalithic sanctuary of circles and menhirs constructed and arranged into a pattern is, still today, a mystery. What exactly were our ancestors thinking in prehistoric times? Did they use Stonehenge for ritualistic sacrifices, for sun-worship, perhaps as an astronomical calculator?
One thing is sure, such enormous rocks could not have been brought to the site from quarries no nearer than 260km / 160mi. Every attempt to simulate the task has failed. You can take a shot at solving the mystery… Or, just walk around its circle, admiring it while trying to solve its enigma.
16- Visit Dublin, Republic of Ireland ??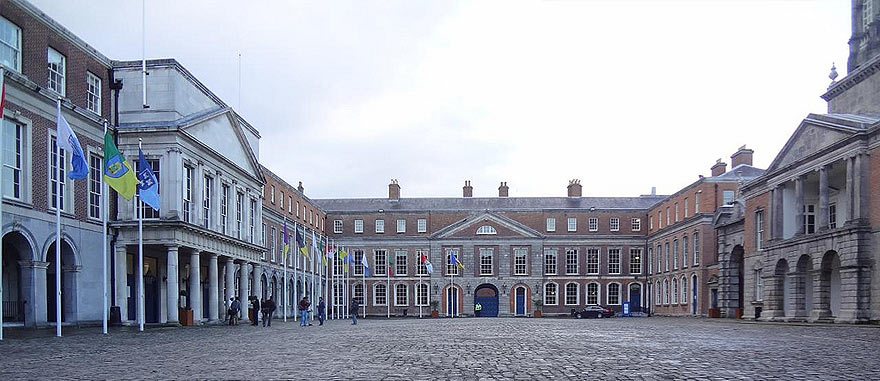 Dublin, the capital of Ireland, is a dynamic "small" city thriving along the shores of Dublin Bay. Although the city dates to be much older, with its Viking stopovers included, its rich past began in the 9th century evolving to its splendor in the 18th century, when it was the most beautiful Georgian city in the British Empire.
Today, Dublin is a multicultural place although its tradition remains, in relevance to pubs. Even if you don't drink, don't miss the experience of evening relaxation while surrounded by cheerful Dubliners. Hitting the historic buildings and other places of interest, again, turns into a pleasant, short stroll since most are found in a relatively compact area. Don't miss: Trinity College, Grafton Street (the city's main shopping street), the National Museum and the National Gallery, Temple Bar, Dublin Castle, St Patrick's Church and Christ Church, O'Connell Street, the Dublin Writers Museum, the Hugh Lane Municipal Art Gallery and the Old Jameson Distillery. If you like urban green areas, try searching for the heard of wild deer in Phoenix Park, just north of the River Liffey.
17- Visit Giant's Causeway, Northern Ireland ??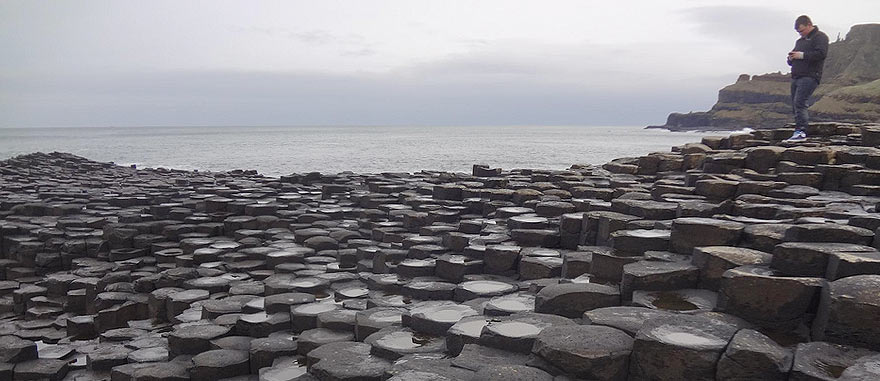 On the fringe of Northern Ireland's north seacoast's Antrim plateau, the Giant's Causeway is so immense that stories of gigantic creatures constructing it easily evolved throughout the years. In reality, the causeway is constituted of about 40,000 black basalt columns that seem even bigger when you are standing next to, or on them.
The origin of the Giant's Causeway, becoming clearer as further geological studies are made, seem to reveal it as a result of Tertiary-period volcanic activity about 50-60 million years ago. You can find out everything about this in the visitor center, or just imagine the giants ascending and descending their megalithic "stairs"!
18- Visit Lindau, Federal Republic of Germany ??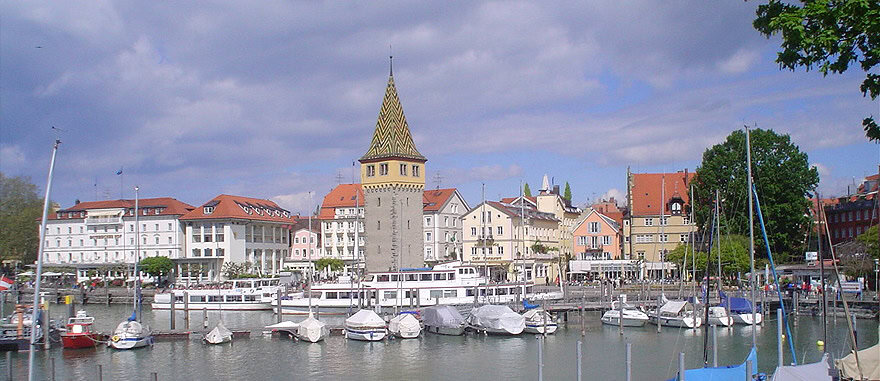 Lindau is a Bavarian island town on the eastern side of Lake Constance (Bodensee, in German), facing Pfander Mountain. Located where Switzerland, Germany and Austria convene, Lindau welcomes people looking for scenic views, rest, nature walks in or strolls in its medieval town center.
Being the most popular tourist destination in south Germany, visitors come to enjoy the beautiful gardens, architecture and the many outdoor activities to become involved in, camping included.
19- Visit Grundarfjordur, Iceland ??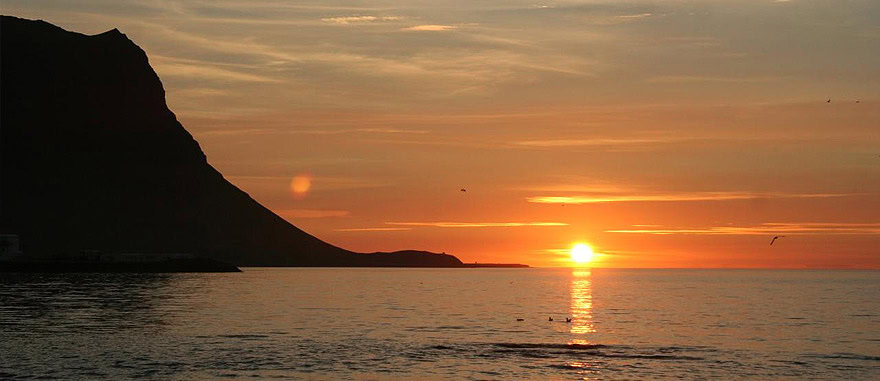 One of the oldest settlements in Iceland, Grundarfjordur is a village in western Iceland's north Snæfellsnes peninsula, between a mountain range and the sea. The island's history is closely linked to the region's incredible landscape with waterfalls, austere ice-capped mountains, volcanoes and lava fields. From Grundarfjordur came the sagas, one of the oldest literary traditions in Western Europe, composed in the 10th and 11th centuries. They tell stories of migration and settlement in the land, having a strong, often opposing, dialogue between old Norse mythology and Christianity. Driving in Iceland is also one of the best ways to explore the country and its scenic landscape.
Much more than a typical Icelandic fishing community, Grundarfjordur is a beautiful place offering tourists quietude with plenty of activities such as: birdwatching, whale watching, fjord hiking and, yes, even elves' sightings. When When you visiting Iceland, this place mustn't be missed.
20- Visit Chisinau, Republic of Moldova ??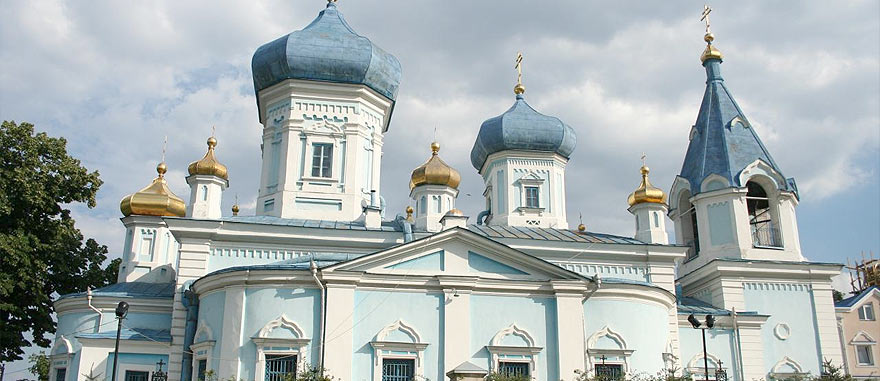 Chisinau, historically known as Kishinev (its Russian name from 1944-1990), sits on the river Bic in the middle of the Republic of Moldova and is the country's capital and largest city. As WWII and a 1940 earthquake destroyed much of its infrastructure, Chisinau was not necessarily the most beautiful city I have visited but it definitely does possess its own soul.
Chisinau remains a vibrant place where good food and drink, as well as culture venues and a few monuments, can keep us occupied for quite a while. Visit Cathedral Park, a beautiful green area in the city center, or take a walk and discover the city's main church, Nativity Cathedral, and the 1841 Triumph Arch. Also worth a visit are The Holly Gates, the bronze statue dedicated to Stephen the Great and the National Museum of Ethnography and Natural History.
21- Visit Darmstadt, Federal Republic of Germany ??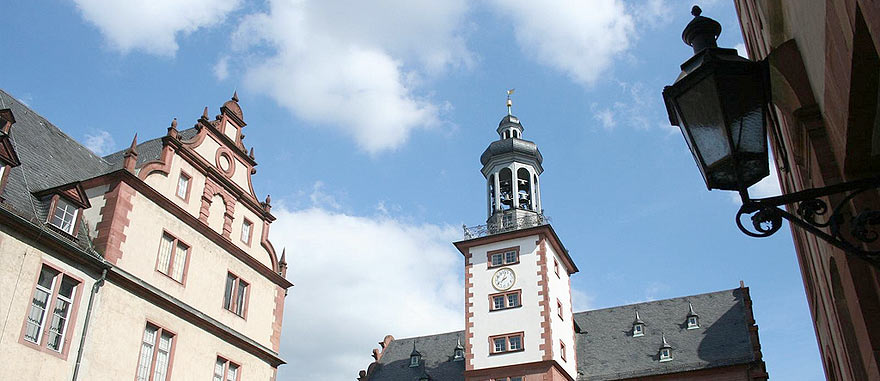 Only 35km / 22mi from Frankfurt, is Darmstadt worth the trip on the easy S-Bahn to get there? Yes! The main reason for going there is to appreciate the German version of Art Nouveau, or "Jugendstil", credited to Grand Duke Ernst Ludwig (1868–1937), "father" of the Mathildenhöhe artistic colony before World War I.
Darmstadt is also known as "Wissenschaftsstadt", City of Science, because of its scientific institutions, universities, The European Space Operations Centre (ESOC) and the GSI Centre for Heavy Ion Research (the chemical element Darmstadtium was discovered here).
A small city, Darmstadt is perfect for pedestrians admiring its architecture and few museums such as: Mathildenhoehe, the Wedding Tower (Hochzeitsturm), the State Theatre and Opera House and Park Rosenhöhe. Then, slow down in the city center, especially in Luisenplatz, the Castle and in Market Square.
22- Visit Tiraspol, Pridnestrovian Moldavian Republic ??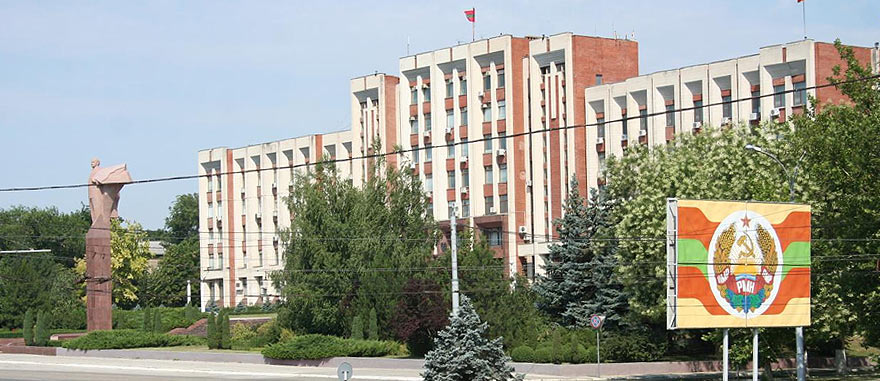 Officially the second largest city in Moldova, Tiraspol is also the "capital" of an unrecognized Pridnestrovian Moldavian Republic (Transnistria). Tranquility is the queen in this capital, everything thoroughly charming in care: streets, greenery, gardens and parks. Experiencing it, one may be tempted to think the Soviet Union had never ended, or feel like you had entered a time machine transporting back to those days.
With your well-determined Soviet focal point, see the statue of Alexander Suvorov in the central square and another of Vladimir Lenin in front of the Transnistrian Government building. On the opposite side of the central square, a Soviet T-34 tank also commemorates the Soviet victory in World War II.
That being said, Tiraspol is a strange place. Its strangeness, alone, was enough reason for me to visit.
23- Visit Bucharest, Romania ??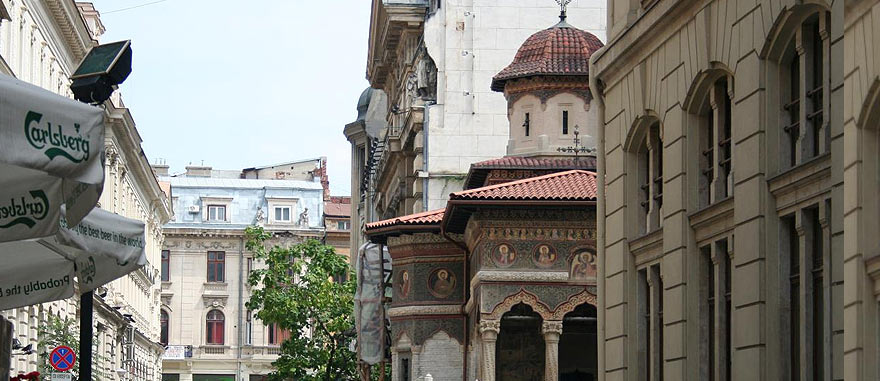 Romania's capital, Bucharest is a city of both congregation and division. Here, the EU meets the Balkans and the Middle East, capitalism meets Communism, modern meets the old. This culmination of opposites results in a city loving life, altogether.
The Palace of Parliament is surely the most well-known building in Bucharest, a gigantic testimony of the eighties when the Communist dictatorship of Nicolae Ceausescu governed the lives of Romanian citizens. The Palace's construction is so massive it is the biggest parliament building in the world, also currently housing the National Museum of Contemporary Art. Other landmarks of Bucharest include: the Arcul de Triumf (The Triumphal Arch), the Memorial of Rebirth (to commemorate the overthrow of Communism and the victims of the 1989 Romanian Revolution), the Romanian Athenaeum, the InterContinental Bucharest Hotel, the Museum of the Romanian Peasant and, in addition to this unfinished list, the 17th-18th-century Orthodox churches and impressive art nouveau villas.
24- Visit San Marino, Most Serene Republic of San Marino ??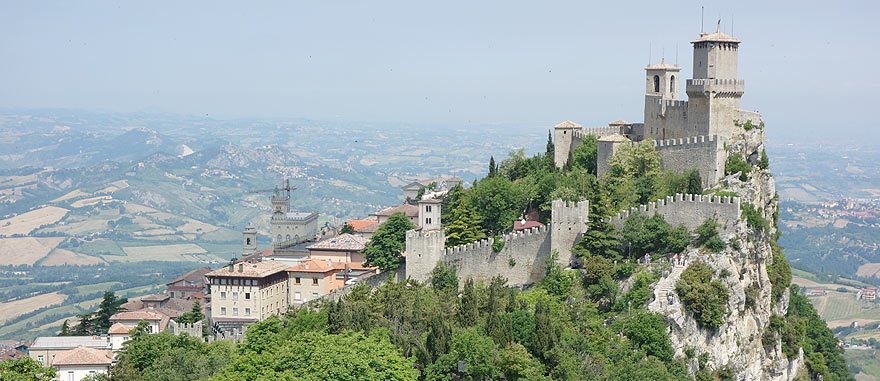 San Marino is, one might say, a place of superlatives: one of the smallest countries in the world (the 5th); the oldest surviving sovereign state in the world; the oldest republic in the world (since around 300 AD); one of the world's highest GDPs; and maintaining the lowest unemployment rate of all the European countries. So, is San Marino an entirely strange place? No! In fact, it looks and sounds like Italy, the same Italy surrounding it.
Unlike the kingdoms of Genoa and Venice, San Marino's autonomy survived Italian conquest for centuries as well as politics, in recent decades. I suppose its modest size aided the country in being left alone. The Città di San Marino, its capital and a UNESCO World Heritage site, is a medieval settlement built on the hills of Monte Titano, making the views the absolute best in San Marino. Other points of interest include the ramparts and medieval-style buildings of the citadel above Borgomaggiore and Giovanni Michelucci's modernist church. As well, just strolling around is San Marino is a charming experience. If you're interested in a souvenir from yet another country, get your passport stamped for just €5 at the border! Driving in San Marino is definitely the best way to explore this country on your own.
25- Visit Steg, Principality of Liechtenstein ??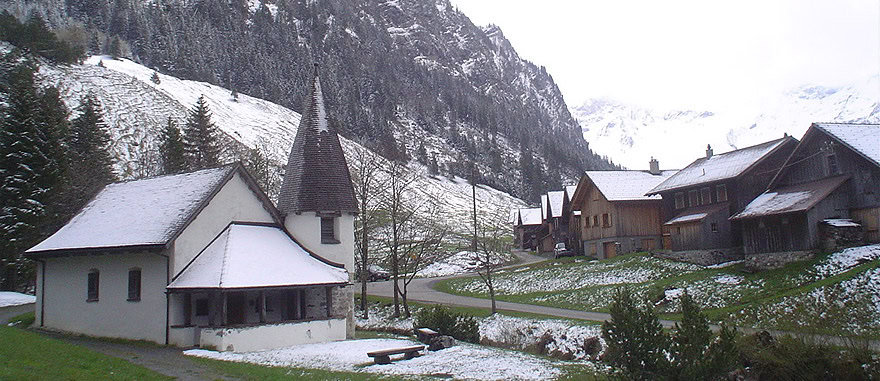 At 1300m / 4300ft above sea level, in the tiny country of Liechtenstein and close to Austria, Steg is an incredibly tranquil village where nature seems to beckon us. The village itself is somewhat unique since it is built in two circles circumscribing a central meadow and divided by the main road to Malbun.
While most people don't stay in the village, they do go hiking on the mountain, climbing or even skiing (especially Nordic skiing). If you're not allured by any of these activities, just unload some stress while breathing Steg's clean, fresh air.
26- Visit Banska Stiavnica, Slovak Republic ??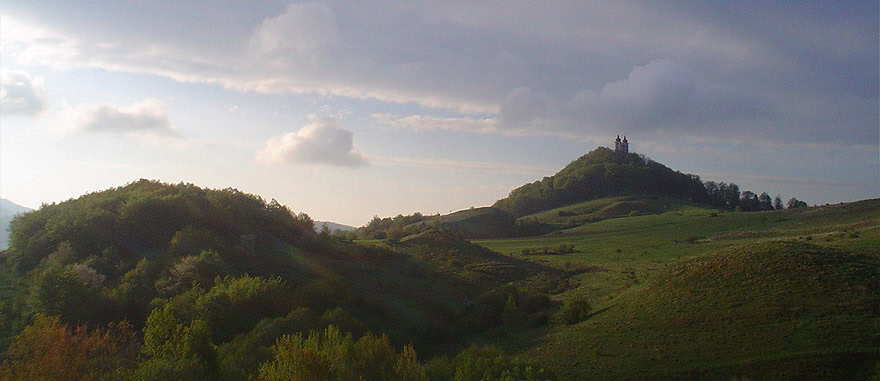 Banska Stiavnica is a well-preserved medieval town in central Slovakia. One of its characteristics making it unique is that it was built in the middle of a massive caldera left after the collapse of an ancient volcano.
Considered a UNESCO World Heritage Site, Banska Stiavnica is delightful to visit for its historic value, a mining center which grew into an elegant town of Renaissance palaces, 16th-century churches, small castles and squares – all with a surrounding, beautiful landscape.
"Best Destinations in Europe by other Travel Bloggers"
I asked other travel bloggers about their favorite places in Europe. Read about the places other travelers like to spend their holidays.
Rovinj, Croatia – by Jetsetting Fools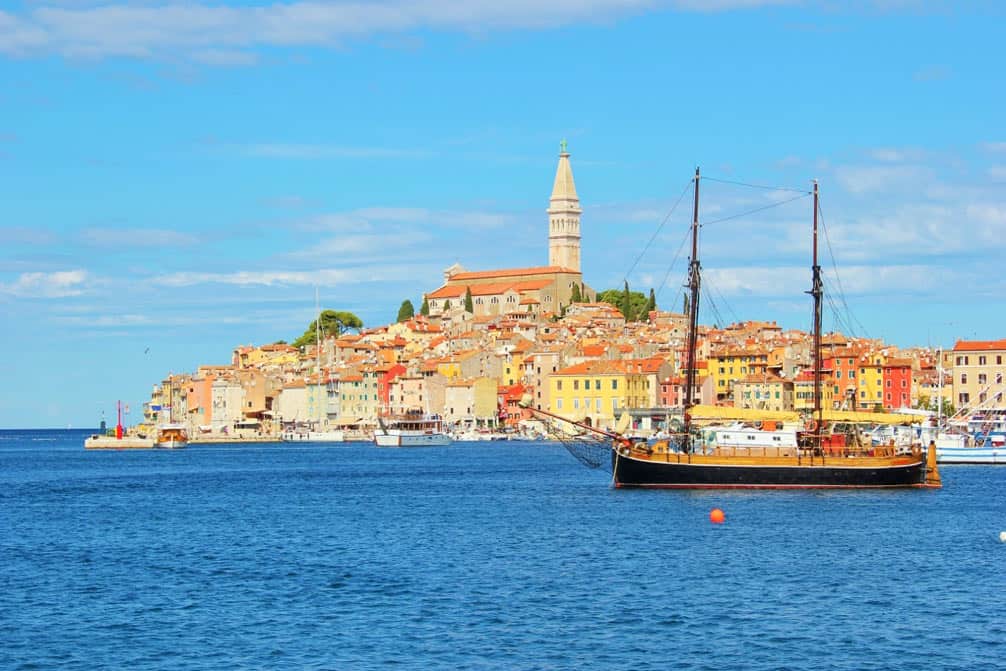 Choosing just one destination around the world is a difficult task, but we don't hesitate to name Rovinj, Croatia as our favorite destination in the world. The city is perched on a peninsula in the Adriatic Sea in Croatia's northern Istria region.
Winding cobblestone lanes – crisscrossed with drying laundry hanging on the line – leading up to the hilltop St. Euphemia Church. The soaring bell tower is a symbol of the city – and the views from the top are simply stunning.
Along the rocky shore, the translucent sea splashes the coastline, which invites brave swimmers to dive in head first – as we often did. The cool water is a relief from the heat of the day – and is so incredibly clear that we can plainly see fish swimming 10 feet below our dangling feet. When the sun starts to set, there is no better place to be than along the coastline to watch the sun sink into the horizon.
Scrumptious seafood is heaped on plates at sea view restaurants and family-run pizzerias hidden on small squares serve piping hot pies cooked in wood-burning ovens. The Italian influence is strong – and so are the truffles and local brandy, called rakija. The cuisine is certainly Croatian…just with an Italian flair.
With pretty, pastel-painted buildings and stunning sunsets, the city has become a known holidaying retreat. Yet, citizens still dwell in the old town and, each evening, local fishermen take their boats out to sea in hope of a catch. The atmosphere is serene and peaceful…and we can't think of a better destination in the world.
---
Follow Jetsetting Fools
---
» Blog Jetsetting Fools
» Twitter Jetsetting Fools
» Instagram Jetsetting Fools
Prague, Czech Republic – by Wander Tooth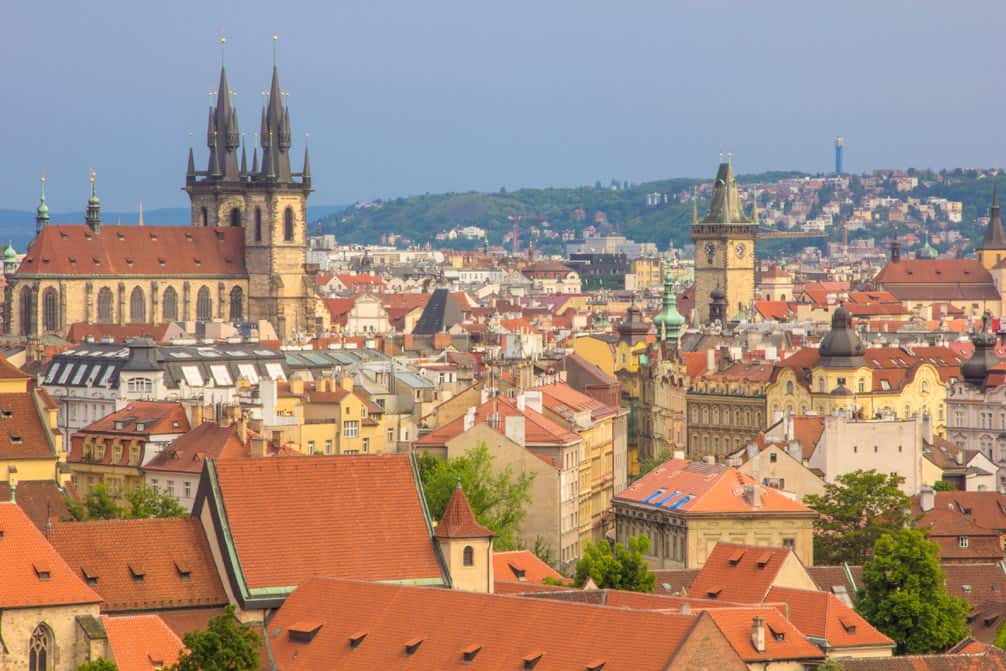 Long recognized as one of the world's most beautiful cities, it's hard not to fall in love with the Czech Republic's bewitching capital and fairytale castle, river and old town.
Arrive in the heat of summer, and you'll have a hard time pulling yourself away from the city's riverside scene, where residents and expats of all ages dangle their feet over the Vltava's riverwalk and quench their thirst with $2 beers. Relaxed and unpretentious during the day, the city comes alive at night, when many tourists stroll across the world-famous Charles Bridge, locals hit the city's many traditional pubs, and festivals pop up all around the city.
In winter, Prague is just as picture-perfect under a blanket of snow, dotted with winter markets that are made for wandering, hot chocolate or mulled wine in hand.
Regardless of when you visit, there are loads of things to do in Prague that will keep your attention, whether you stay a day, a week or a month. And once you dig beneath the big five -the Castle, Little Quarter, Charles Bridge, Old Town, and Jewish Quarter – you'll find a city that's young, fun, and unpretentious, despite its jaw-dropping good looks.
---
Follow Wander Tooth
---
» Blog Wander Tooth
» Twitter Wander Tooth
» Instagram Wander Tooth
Faroe Islands, Denmark – by MVMT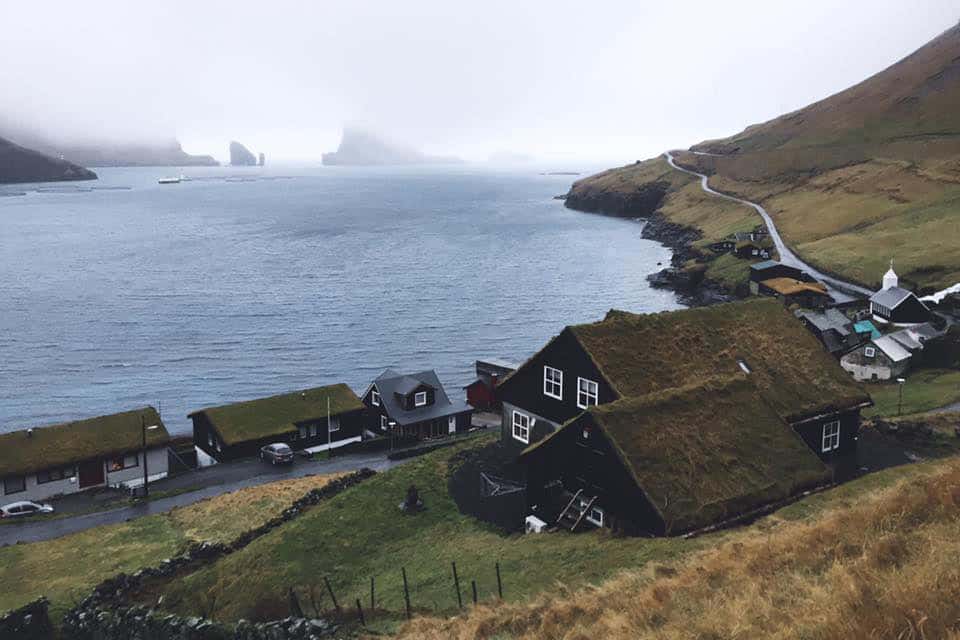 One of our favorite trips of 2016 and now one of our favorite destinations in the world is the Faroe Islands. The Faroe Islands are one of the most remote places in the world, with a total population of less than 50,000 across 18 islands. You won't see many locals there, let alone tourists. This Danish territory is full of tall green grasses, towering mountains, waterfalls at every corner, grass-covered roofs, and the most adorable fluffy sheep.
We love spending time outdoors and were very fond of the hiking landscape in the Faroe Islands. You can walk just about anywhere and find a fun and challenging hike with beautiful views. For beginners, there are plenty of hikes with little to no elevation change, such as the hike around Lake Sørvágsvatn, that still offer incredible views.
If you enjoy hiking and beautiful scenery, add the Faroe Islands to your bucket list now. We would recommend booking a trip there as soon as you can, while the islands are still raw and authentic and void of tourists. We would recommend visiting in the summer as there will be more activities for you to do, but we visited in the winter and still had a great time.
---
Follow MVMT
---
» Blog MVMT
» Twitter MVMT
» Instagram MVMT
London, United Kingdom – by Wonderful Wanderings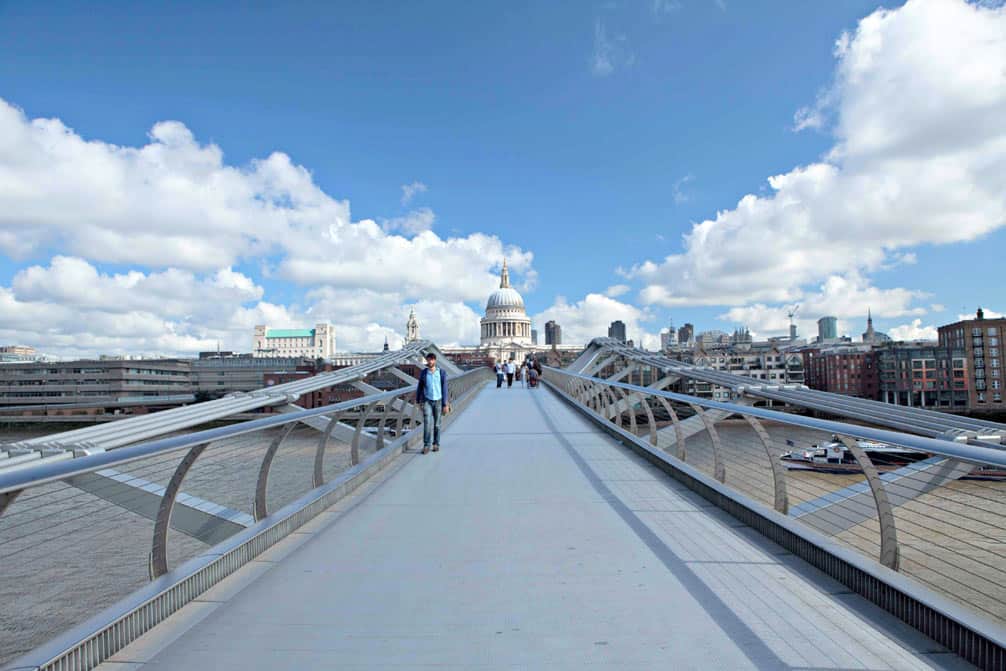 People who know me a bit might find it odd that London is my favorite city in the world. They know that I like good weather, awesome food and low prices. So why choose London? Because this city pulls me in. I've been there over ten times and each time I discover a new neighborhood, eat at a new eatery and am amazed at its diversity.
I love the British politeness and the jokes on the signaling panes in the tube stations. I love how walking from East to West makes me feel like I'm seeing a bunch of different cities in one go, and not just one. I love the musicals at the West End, the edginess of the East End and the view on St Paul's from across the Millennium Bridge.
I love the anonymity London offers without ever feeling distant. How it allows me to people-watch without having me realize I'm probably being watched as well. And at the same time, London is the home of so many friends and acquaintances that it never makes me feel like I'm just looking in from the outside.
I've often thought about moving to London, but never really considered it (those prices!) and I think I'll keep it that way. Living there might just make it lose its magic.
---
Follow Wonderful Wanderings
---
» Blog Wonderful Wanderings
» Twitter Wonderful Wanderings
» Instagram Wonderful Wanderings
Snaefellsnes Peninsula, Iceland – by Maria Abroad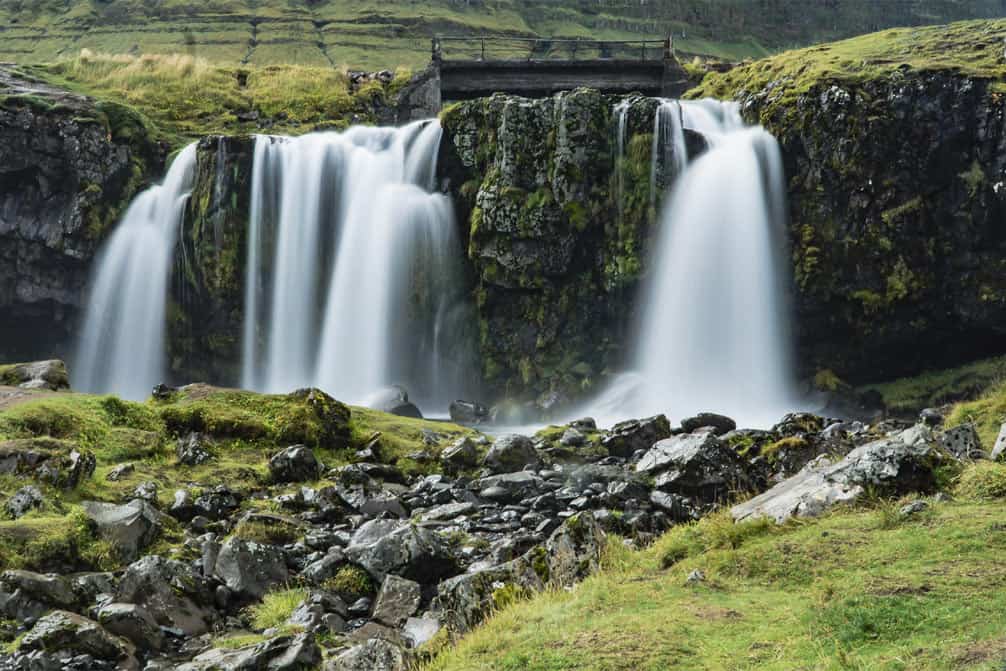 Iceland is a magical place. People here believe in fairies and trolls, yes they even plan streets and buildings so they won't disturb any fairy settlements. And if you look at the landscape of Iceland, you'll see why the people here believe in magic. Snaefellsnes Peninsula is one of my favorite destinations in Iceland.
When you drive through the beautiful landscape and the sun breaks through the charcoal clouds to form a rainbow, your jaw will drop in awe of the stunning scenery around you. You can hike along the cliffs at Arnarstapi and maybe you'll spot the «Elephant Rock». Brave souls climb it for instant Instagram fame.
As you drive back east along the northern coast, you'll come across my favorite place in Snaefellsnes: the iconic church-shaped mountain at Kirjufell and the beautiful Kirjkufellfoss waterfalls nearby are worth a trip to Iceland alone.
There are so many Highlights in Iceland that every time you leave a place, you think to yourself: «This is it! It can't get more beautiful than this!» Only to drive around a corner and have the same thought again. Iceland will captivate your senses and imagination like no other country. If you haven't been, go. Go Now!
---
Follow Maria Abroad
---
» Blog Maria Abroad
» Twitter Maria Abroad
» Instagram Maria Abroad
Aran Islands, Ireland – by Cosmos Mariners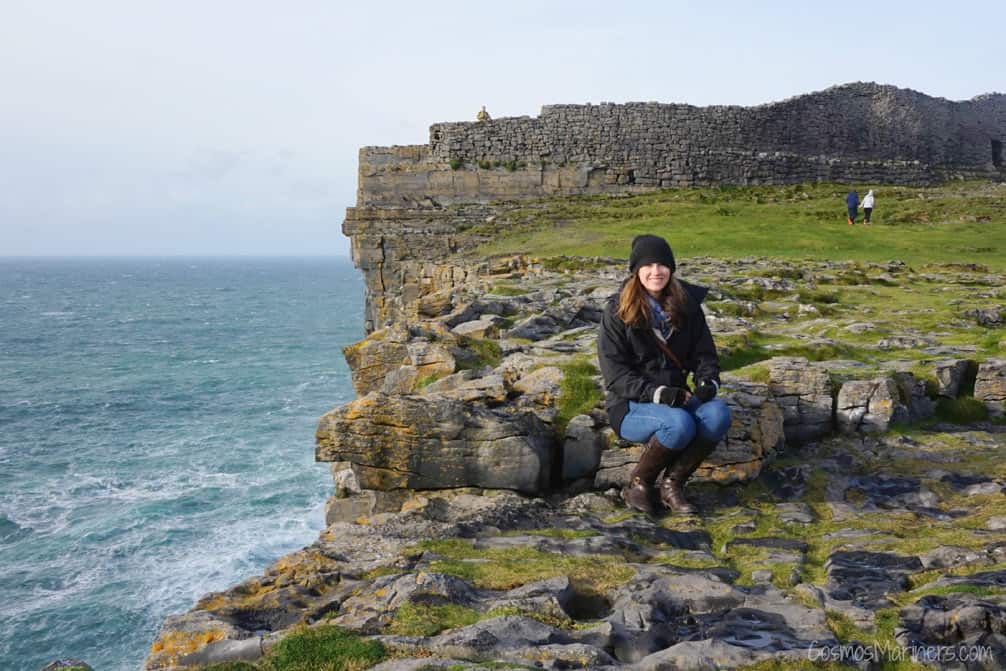 To get to the Aran Islands, you need to brave the often tumultuous ferry ride from the outskirts of Galway. The gorgeous scenery, Iron Age historical sites, and warmth of the locals makes up for the difficulty in getting to these three tiny islands.
Inishmore, the largest of the Aran Islands at just 11.9 square miles, is a great place to start your adventures: rent a bike on a nice day to explore or hop on Noel Mahon's tour bus (he's also the island's go-to taxi driver).
You can't miss the dramatic cliffs and raw beauty of Dun Aengus, an Iron Age fort perched precariously on Inishmore's western side. If at all possible, stay the night on the island of your choice: most people come for a day trip, so you're surrounded by locals once night falls. Make your way to a local pub for a bite to eat and a few pints. You might even learn a few phrases in Gaelic, the first language of those living on the islands.
The Aran Islands remains one of the most authentic, unique, and memorable spots I've had the pleasure to experience.
---
Follow Cosmos Mariners
---
» Blog Cosmos Mariners
» Twitter Cosmos Mariners
» Instagram Cosmos Mariners
Breb, Romania – by World Travel Family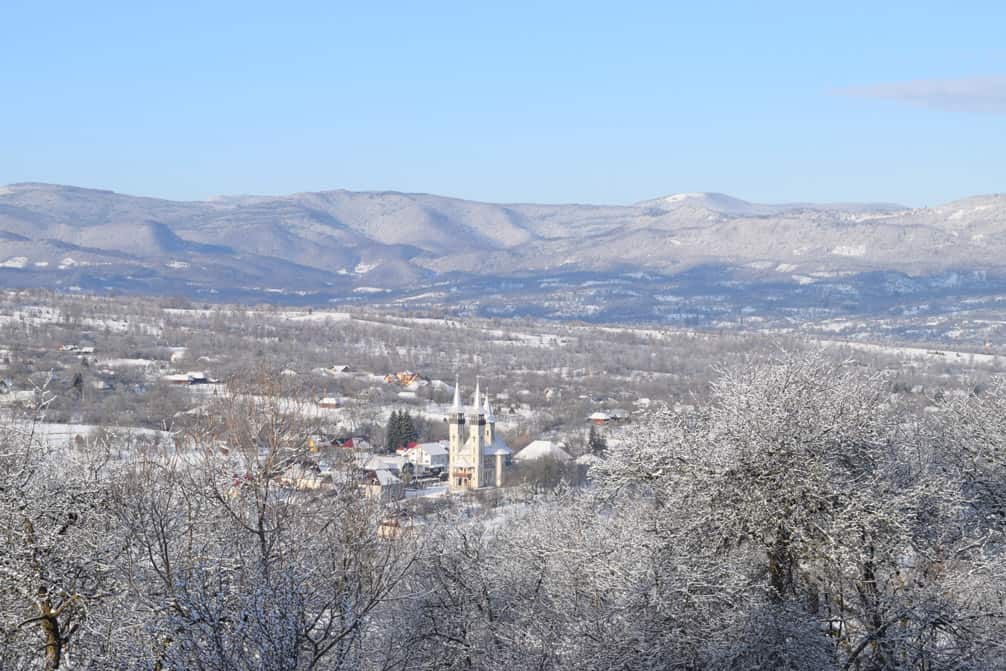 Breb, in a northern corner of Romania, is where travelers come when they've been everywhere. Entering this isolated rural paradise, visitors step back in time 100 years to an era most can't imagine. We came by random invitation after 3 years of full-time travel and fell in love.
The stunning beauty of the Maramures region is immediately obvious, snowy mountains, green valleys, ubiquitous haystacks and horse-drawn carts creating movie-set scenery. Life goes on here as it has for centuries and this part of the world claims to be the last peasant culture in Europe, where life is lived by season and hard work punctuated by magical traditions.
The villagers work all week in the fields and everything consumed originates in this hidden valley. They raise pigs for meat, slaughtering and butchering them in gardens while hens peck about free-range. Milk cows in barns devour mountains of meadow hay, all hand cut with scythes. Abundant fruit trees are the source of home-distilled spirits, consumed freely and always offered to guests. Mountain sheep, shepherd tended, provide wool for the harsh winters and at Easter, a lamb, followed by delicious cheeses. on Sunday there is a church and traditional dress. A lucky few tourists come here and leave mesmerized.
---
Follow World Travel Family
---
» Blog World Travel Family
» Twitter World Travel Family
» Instagram World Travel Family
Grindelwald, Switzerland – by Best of Travel Bloguer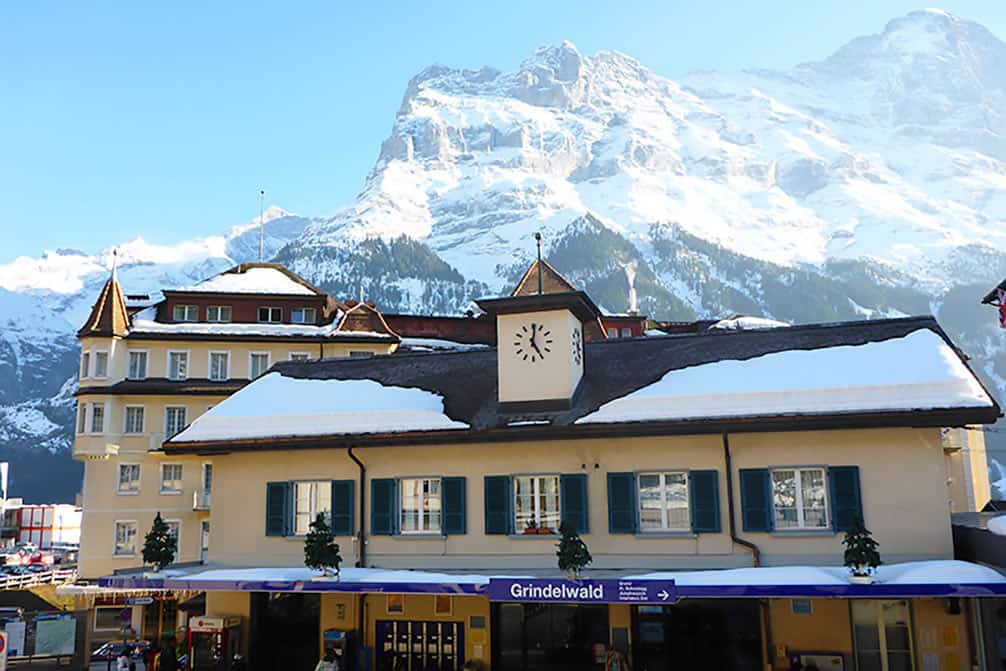 Grindelwald, Switzerland is a large village, that sits in the midst of the big three mountains of Eiger, Mönch, and Jungfrau, which form part of the Swiss Alps. These mountains are nothing short of spectacular. The reasons to visit Grindelwald are the sheer beauty of this area, not to mention some kickass skiing, hiking on the snow, and some serious archetypal Swiss experiences
Grindelwald is the gateway to other spectacular sites like Jungfraujoch, where the cog railway line takes you to the highest railway station in Europe. Grindelwald is one of the villages of the Jungfrau Region and is situated in the heart of Switzerland, in the Bernese Overland. You can reach Grindelwald by taking a cogwheel train from Interlaken.
The other major villages of the Jungfrau region are Wengen, Murren and Lauterbrunnen, are each as lovely as Grindelwald. The cogwheel train takes you to Wengen, yet another stunning village. You then take a cable car that is steep as hell to the top to a place called Mannlichen, which is party central at the top of the alps.
From wooded remoteness to stunning, cosmopolitan chic, Grindelwald is one of those amazing discoveries. Here within the majestic mountains, you find a bustling hub of multiculturalism, with skiers from all over the world gathering to enjoy Grindelwald and the surrounds.
---
Follow Best of Travel Bloguer
---
» Blog Best of Travel Bloguer
» Twitter Best of Travel Bloguer
» Instagram Best of Travel Bloguer
Jokulsarlon, Iceland – by The Daily Adventures of Me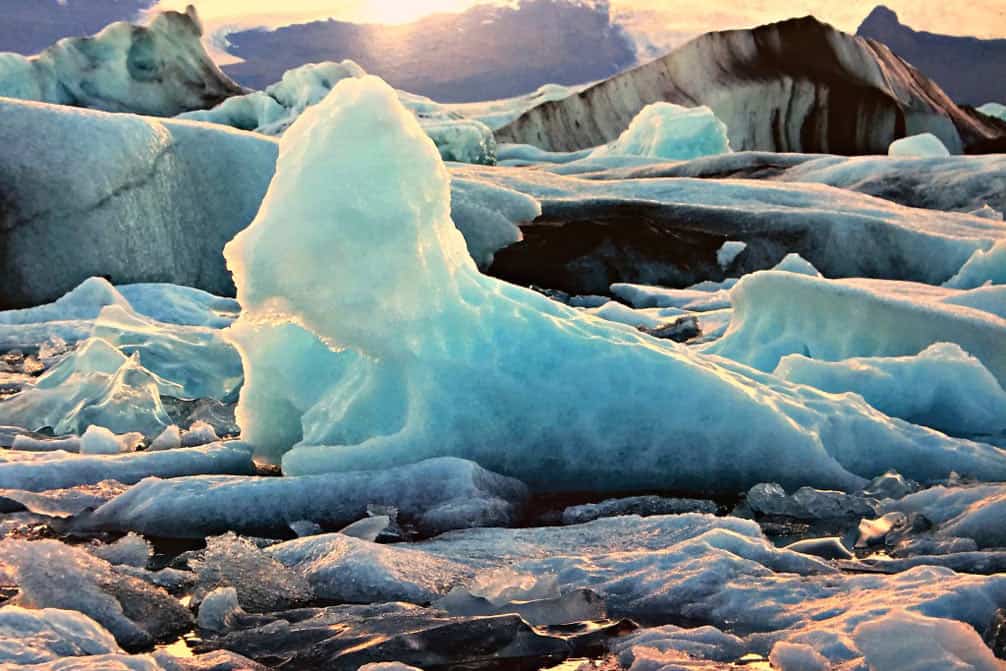 My favorite place in the world is Jokulsarlon on the southern coast of Iceland. I visited it as part of a fall Iceland road trip. Jokulsarlon is a lake which meets a glacier and feeds directly into the ocean. It is a fairly long drive from the main tourist area, so it is was not too crowded when I visited. All your senses will be engaged on your visit.
Upon taking a boat ride, closer to the glacier, the rumbling sound of the glaciers calving fills your ears. Water droplets meet your cheeks as the glacier births icebergs. The colors present in the icebergs are astounding. You can then take a big deep breath of clean, cold, sea air as you walk along the stream following the bergs as they travel along the current. Then say farewell to them as they make their final exit into the Atlantic over Iceland's turbulent surf.
---
Follow The Daily Adventures of Me
---
» Blog The Daily Adventures of Me
» Twitter The Daily Adventures of Me
» Instagram The Daily Adventures of Me
Serifos, Greece – by In The Loop Travel
Sailing in the Greek islands during the summer, I discovered my favorite destination in the world. The historic island of Serifos.
In Serifos, arrived in a quiet bay on one side of the island. You can swim, hike and play in the clear blue waters at various locations around the island. The numerous beaches fit all tastes. Easy-to-access public spaces with rows of tavernas and chairs arranged to enjoy fresh food and cold drinks. Or remote strips of sand that you reach by hiking down narrow paths – or even some that can only be reached by boat. Sandy beaches, rocky beaches and pebble-filled beaches.
Are you brave enough to climb up and peek into the Cave of the Cyclops? Find it in the hillside to the west of Koutalas beach.
While the beaches, waters and physical activities are fun enough, the main attraction is Serifos' charming village and chora. The small whitewashed buildings evoke the most classic and ancient feel of a Greek island. At sunset, we climbed through the hillside, up hundreds of steps that weave through the homes to explore the Church of Agios Konstantinos that overlooks the shops, tavernas and marina.
Settle in for a cold beer and late-night dinner after evening approaches and you have fully explored the village.
---
Follow In The Loop Travel
---
» Blog In The Loop Travel
» Twitter In The Loop Travel
» Instagram In The Loop Travel
Vienna, Austria – by Inspired By Maps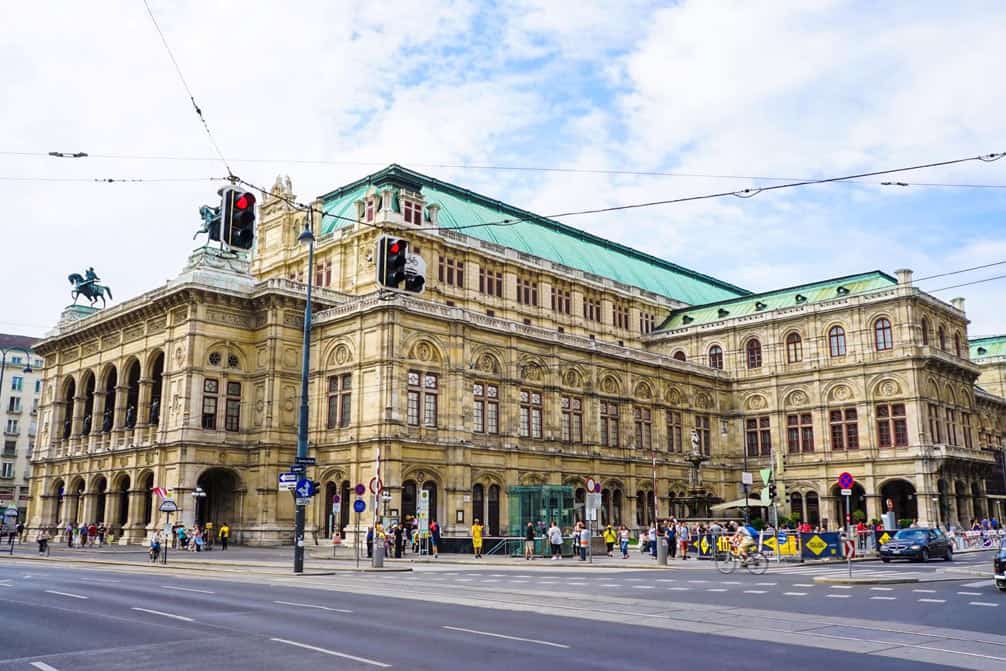 Vienna is easily my favorite city on Earth. A grand imperial city fit for an empire that no longer exists, it is hard not to feel wrapped up in the history and grandeur of it all. World-class museums, elegant coffee houses, and palaces galore dot the cities cobbled roads but look a little harder and you will find Vienna is a city where the past and present collide. On one hand, you will find elegant old-world restaurants, nightly opera and ballet performance and women decked out in Dirndls (a traditional dress) while if you turn a corner you are just as likely to come across an all-night underground rave, a provocative pop-up art installation or a hip new fusion cafe.
Vienna is both absurdly progressive and wildly backward. Its gay pride festival is one of the biggest and most fabulous in Europe and it's often claimed as the worlds most liveable city, yet somehow everything still closes on Sunday and smoking is commonplace in bars, restaurants, and cafes. Vienna is a city with something for everyone: art, culture, food, history, and architecture. I am completely in love and I'm sure anyone that visits will instantly be under her glorious spell.
---
Follow Inspired By Maps
---
» Blog Inspired By Maps
» Twitter Inspired By Maps
» Instagram Inspired By Maps
Orkney Islands, Scotland – by Through an Aussie's Eyes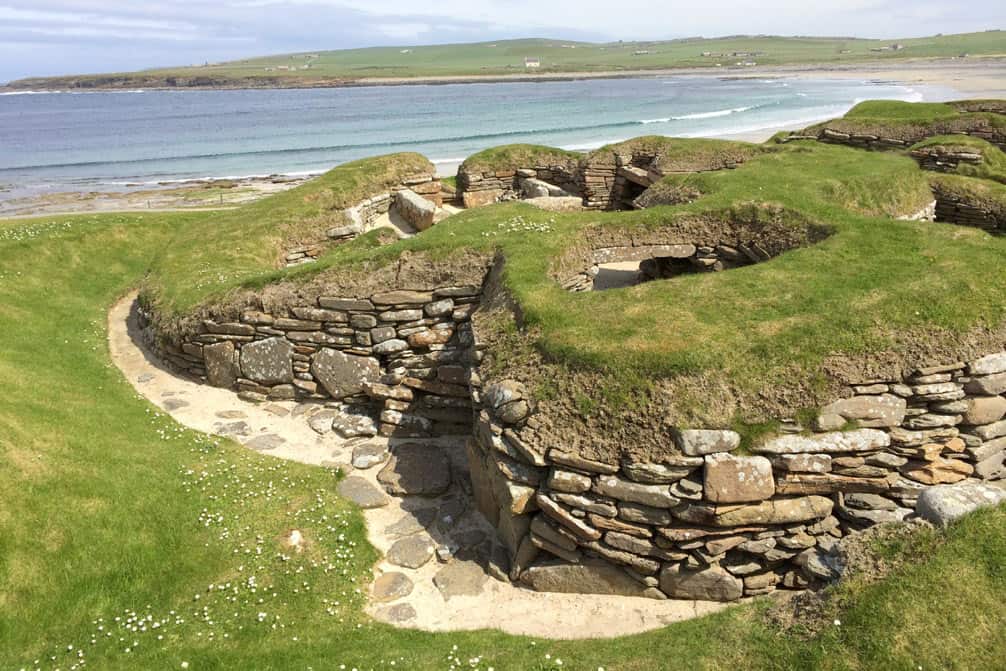 The Orkney Islands are situated just a short ferry ride north of mainland Scotland. The Orkneys may not be a name that you know that well but you may know some of their Bronze and Neolithic Age attractions, such as Skara Brae, Maeshow and the Ness of Brodger. You won't find many (if any) trees on Ornkey but you will find history.
Places like Maeshowe, a Neolithic chambered cairn (tomb) that was built around 2800 BCE. Although no bones were found (there is a story to it but it is much better to hear when you are inside the cairn) they did find Viking 'graffiti' all over the inside walls. The amount of history in the little room is just mind-blowing.
A more modern historic place is the famous Scapa Flow, a 'safe' docking area for the British during WWI and WWII. Scuba diving to explore the blocker ships is a must! See the ships that were purposely sunk to keep the Germans out in their underwater beauty.
The Orkney Islands are not going to be a place that you will forget. The history of these islands will leave you with plenty of memories.
---
Follow Through an Aussie's Eyes
---
» Blog Through an Aussie's Eyes
» Twitter Through an Aussie's Eyes
» Instagram Through an Aussie's Eyes
Seydisfjordur, Iceland – by Backroad Planet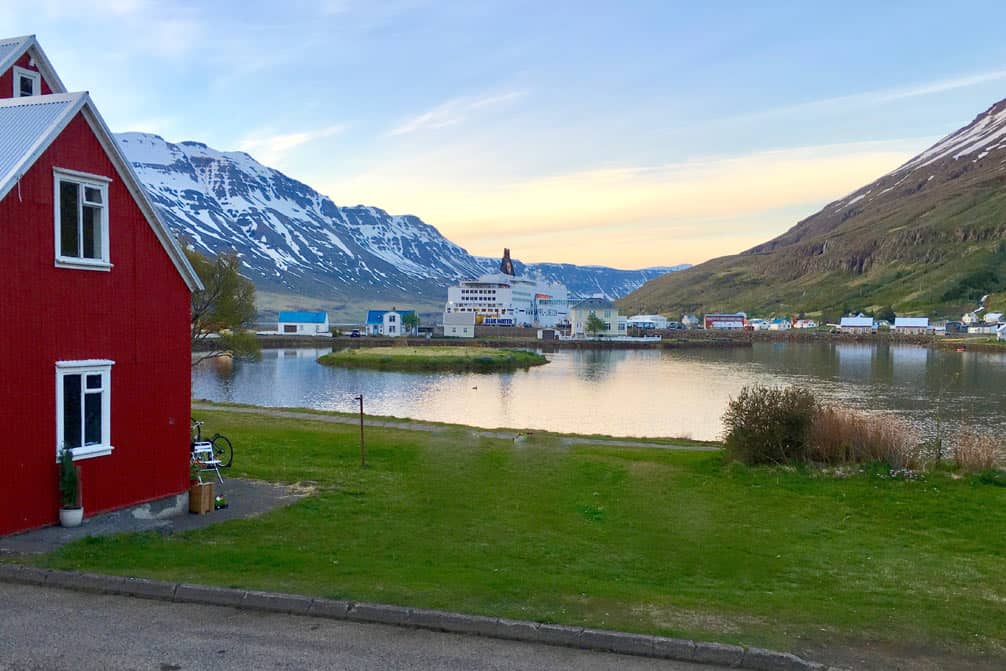 Seydisfjordur is a picturesque fishing village nestled in a deep valley of Northeast Iceland. Steep mountains rise and waterfalls plunge above brightly painted buildings encircling the inland tip of Seydisfjordur fjord. The beauty of this remote small town is so stunning that scenes from the 2013 motion picture "The Secret Life of Walter Mitty" were shot on location there. Founded in 1848 by Norwegian fishermen, Seydisfjordur has a rich history. It served as a base for Allied forces during World War II, and the remains of the SS El Grillo, an oil tanker sunk during a German air raid, is now a divers wreck at the bottom of the fjord.
History blends seamlessly with the modern amenities of dining, lodging, art, culture, and of course the obligatory Icelandic swimming hall in this quirky bohemian town. The Hostel Halfadan, a former 1898 hospital, the Skaftfell Center for Visual Art which occupies a 1907 house, and the quaint Blue Church's summer concert series all perfectly illustrate Seydisfjordur's fusion of old and new. From Seydisfjordur harbor, the MS Norröna cruise ferry connects weekly to the Faroe Islands and Denmark, with 318 passenger cabins and space for 800 cars. If you are planning a Ring Road road trip around Iceland, Seydisfjordur is a worthy detour. As you wind your way into town on road no. 93, be sure to stop at Gudafoss, a stunning roadside waterfall, the perfect welcome to Seydisfjordur, my favorite Iceland destination.
---
Follow Backroad Planet
---
» Blog Backroad Planet
» Twitter Backroad Planet
» Instagram Backroad Planet
Begur, Spain – by Just Go Places
One of our favorite destinations is Begur in the Costa Brava in Spain. The town is an easy destination to reach by road from Barcelona. We loved that the charming little town had 9 separate beaches – all with their own identity. For example, there was one beach that had pebbles for skimming stones and another with sand for children to play. With so many little coves, the beaches never felt crowded. There is a coastal walk connecting the beaches.
Alternatively, you can take hikes in the countryside around Begur or up to its old castle fortification. The town center has great restaurants and a handful of small boutiques for shopping. A lot of wealthy Barcelona have second homes in this town. One of these ex-Barcelona residents opened up our favorite boutique hotel, Aigua Blava, which has amazing sea views. If you want a relaxing place that's easy to get to with charm, nice beaches, good food and easy walks to work off that good food, then Begur is a great town to visit.
---
Follow Just Go Places
---
» Blog Just Go Places
» Twitter Just Go Places
» Instagram Just Go Places