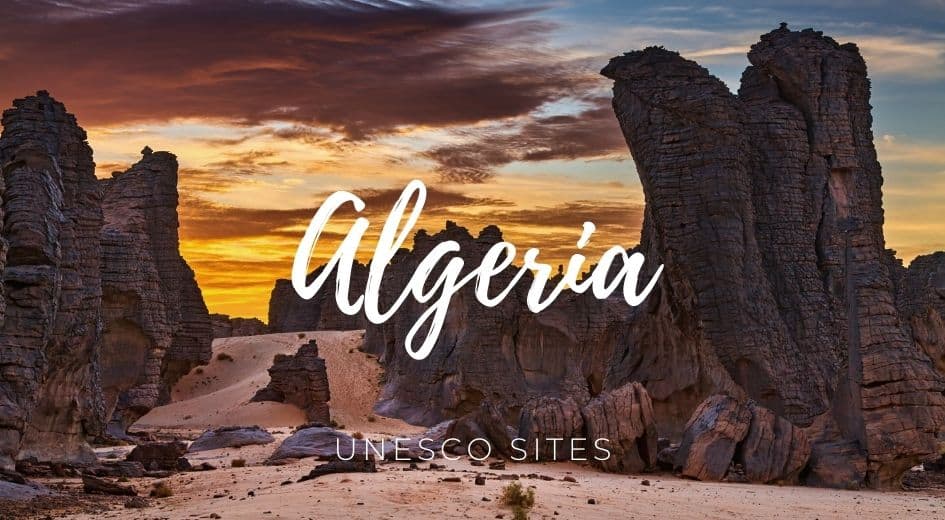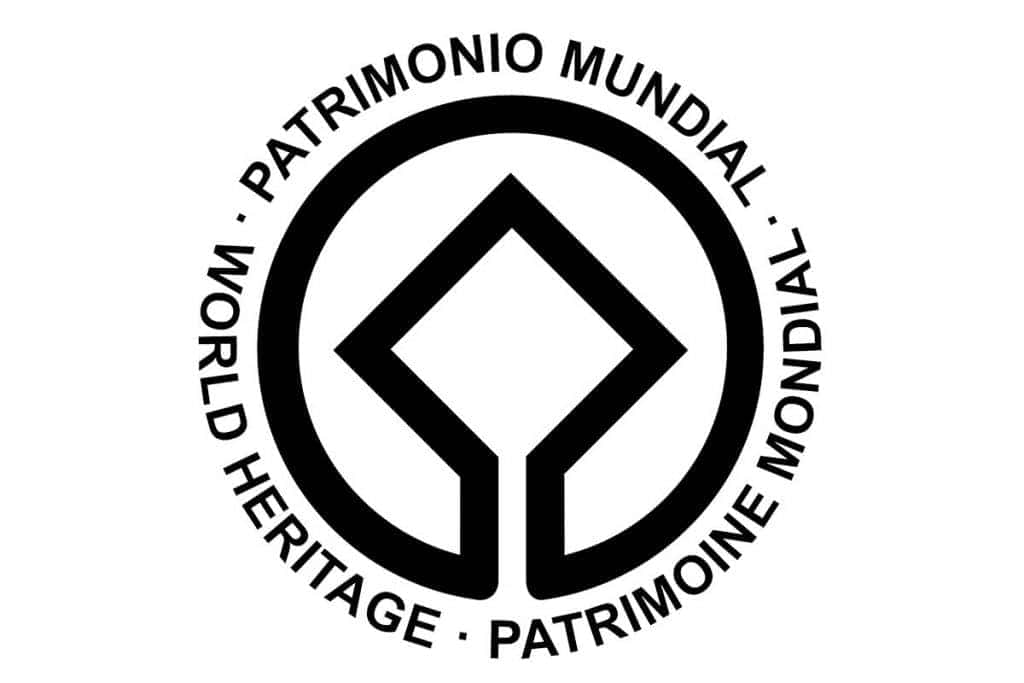 Algeria UNESCO has registered 7 sites on the World Heritage list and 6 on the tentative list.
Some places are so interesting that it's relevant to keep them for future generations. This is why UNESCO has built a list of crucial classified properties in which superb places stand out for their aesthetic, natural, artistic, or cultural significance.
More than a thousand places are registered as Unesco's World Heritage worldwide. Due to my interest in visiting World Heritage sites, I compiled the UNESCO list in Algeria and the corresponding map.
Algeria UNESCO list
Al Qal'a of Beni Hammad
Djémila
Kasbah of Algiers
M'Zab Valley
Timgad
Tipasa
Tassili n'Ajjer (Mixed)
Algeria UNESCO Map
Click on the blue pins to view more relevant information about each World Heritage site in Algeria.
Description
Al Qal'a of Beni Hammad: Venture into the captivating ruins of an ancient fortified city situated in the picturesque Maadid mountains. Al Qal'a of Beni Hammad offers a unique glimpse into the architectural splendor of the Hammadid dynasty, with its magnificent palaces, mosques, and other striking structures.
Djémila: Discover the extraordinary Roman ruins of Djémila, a well-preserved ancient city nestled in the mountainous terrain of northern Algeria. Wander through the archaeological site and marvel at the intricate mosaics, triumphal arches, basilicas, and the impressive Roman theater.
Kasbah of Algiers: Immerse yourself in the narrow, winding streets of the historic Kasbah of Algiers, a stunning example of traditional Maghreb urban planning. This UNESCO-listed site showcases a blend of Moorish, Ottoman, and Andalusian architecture, with its beautiful palaces, mosques, and houses.
M'Zab Valley: Explore the enchanting M'Zab Valley, a collection of five fortified villages built by the Berber Mozabites. These architectural gems, with their distinctive minarets and fortress-like structures, showcase a unique and cohesive example of traditional human habitat in harmony with a challenging environment.
Timgad: Step back in time as you wander the ancient streets of Timgad, a Roman city founded by Emperor Trajan in the 1st century AD. This UNESCO World Heritage Site boasts an impressive grid layout, magnificent arches, a basilica, and the captivating ruins of a Roman theater.
Tipasa: Uncover the magic of Tipasa, an ancient city perched on the Mediterranean coast that showcases a mix of Phoenician, Roman, and early Christian ruins. Explore the remains of villas, basilicas, and the amphitheater, all set against a breathtaking coastal backdrop.
Tassili n'Ajjer (Mixed):
UNESCO World Heritage Sites in Algeria have protected places for their cultural and natural importance.
Sites on the Tentative List
Les oasis à foggaras et les ksour du Grand Erg Occidental
Sites, lieux et itinéraires augustiniens du Maghreb central
Nedroma et les Trara
Oued souf
Les Mausolées Royaux de Numidie, de la Maurétanie et les monuments funéraires pré-islamiques
Parc des Aurès avec les établissements oasiens des gorges du Rhoufi et d'El Kantara