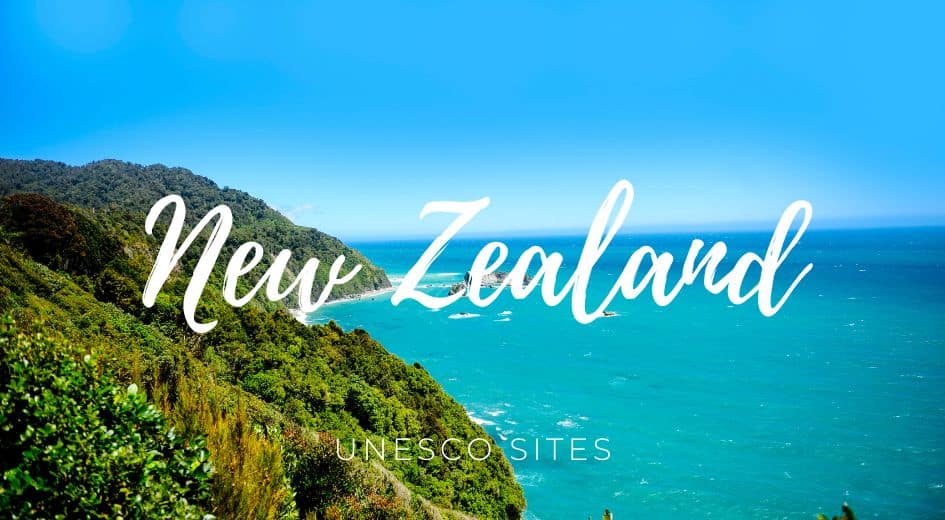 New Zealand UNESCO has registered 3 sites on the World Heritage list and 8 on the tentative list.
Some places are so interesting that it's relevant to keep them for future generations. This is why UNESCO has built a list of crucial classified properties in which superb places stand out for their aesthetic, natural, artistic, or cultural significance.
More than a thousand places are registered as Unesco's World Heritage worldwide. Due to my interest in visiting World Heritage sites, I compiled the UNESCO list in New Zealand and the corresponding map.
New Zealand UNESCO list
New Zealand Sub-Antarctic Islands
Te Wahipounamu – South West New Zealand
Tongariro National Park
New Zealand UNESCO Map
Click on the blue pins to view more relevant information about each World Heritage site in New Zealand.
Description
New Zealand Sub-Antarctic Islands: This Site includes five remote island groups south of New Zealand, among the world's most diverse and least disturbed oceanic ecosystems. The islands are home to many unique plant and animal species, many of which are found nowhere else on Earth.
Te Wahipounamu – South West New Zealand: This site encompasses four national parks in the southwestern corner of New Zealand's South Island. It is a landscape of stunning natural beauty, including towering mountains, deep fiords, and ancient glaciers. The site is also home to a rich diversity of plant and animal life, including many endemic species.
Tongariro National Park: This is New Zealand's oldest national park and is located in the central North Island. It is home to three active volcanoes, including Mt. Ruapehu, the largest active volcano in the country. The park is renowned for its striking natural landscapes, including hot springs, steaming vents, and brightly colored crater lakes. It is also a sacred site for the local Maori, who consider the mountains ancestors and guardians of the land.
UNESCO World Heritage Sites in New Zealand have protected places for their cultural and natural importance.
Sites on the Tentative List
Auckland Volcanic Fields
Waters and seabed of Fiordland (Te Moana O Atawhenua)
Kahurangi National Park, Farewell Spit, and Canaan Karst system
Kerikeri Basin historic precinct
Kermadec Islands and Marine Reserve
Napier Art Deco historic precinct
Whakarua Moutere (North East Islands)
Waitangi Treaty Grounds historic precinct