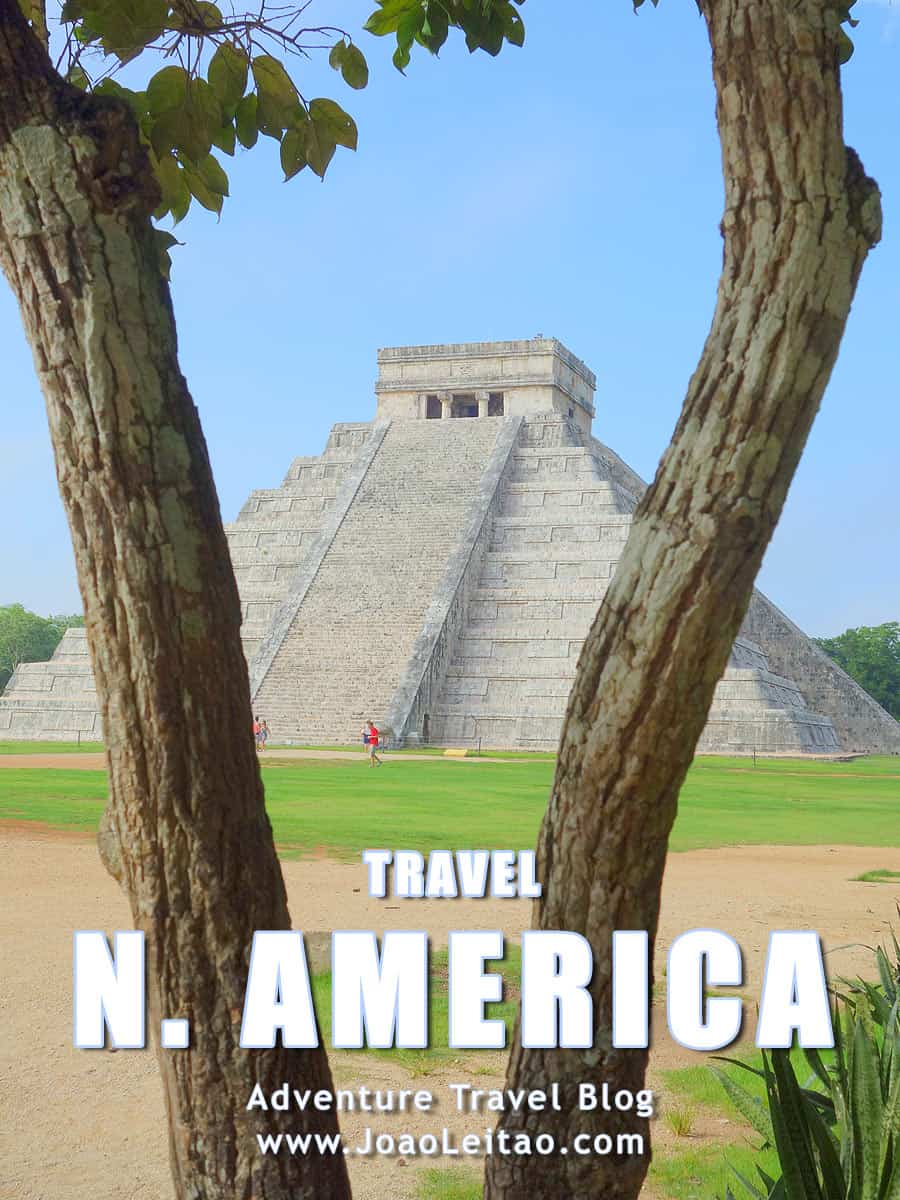 North and Central America Travel Guide
"An extraordinary continent to visit, North America has a total of 23 countries and a population of 739 million. The most prevalent languages in North America are English, Spanish and French. "
---
My Top North America
---
Trinidad colorful city, Cuba
Chichicastenango market, Guatemala
Pre-Hispanic City of Chichen-Itza, Mexico
Utila charming island, Honduras
Suchitoto colonial town, El Salvador
New York City, USA
Pirates Bay, Trinidad & Tobago
Bocas Town, Panama
El Castillo, Nicaragua
Tikal National Park, Guatemala
Maya Site of Copan, Honduras
Joya de Cerén Archaeological Site, El Salvador
San Pedro La Laguna, Guatemala
Caye Caulker limestone coral island, Belize
Mayan Ruins of Tulum, Mexico
Colonial Mexico City, Mexico
Lake Managua and Momotombo Volcano, Nicaragua
Inspiring Places to Visit in North America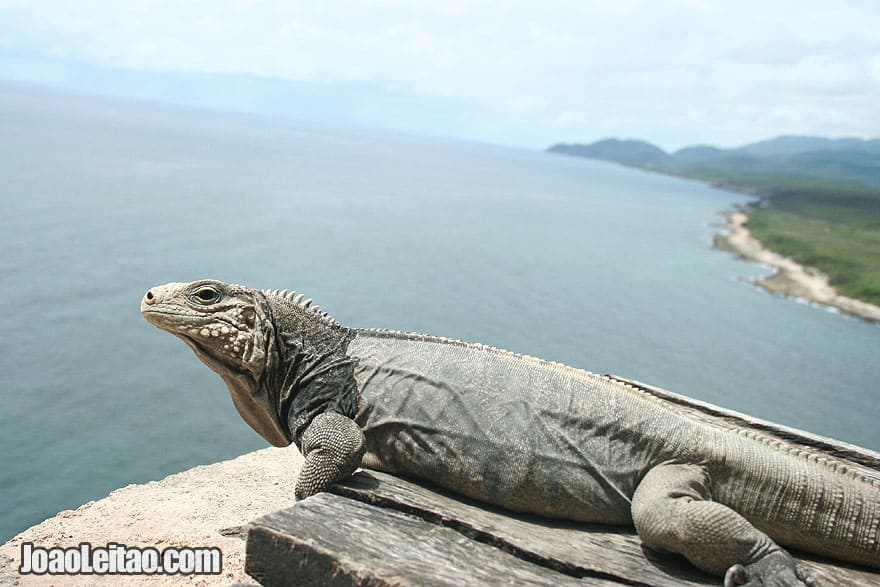 On this page is a list of North America's Best Destinations.
1- Visit Trinidad, Republic of Cuba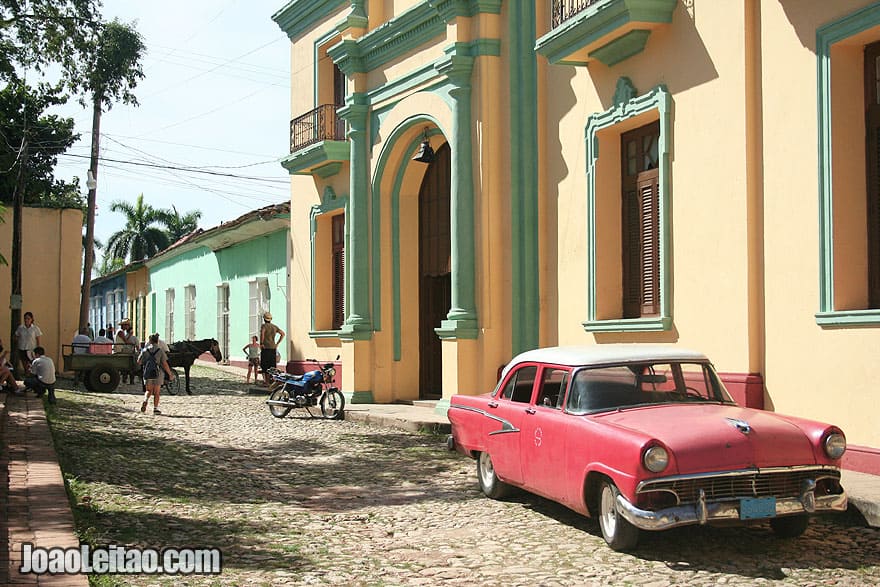 Founded as "Villa De la Santisima Trinidad" on December 23, 1514, by Diego Velázquez de Cuéllar, Trinidad stands like a kind of Cuban city museum, why it has been a UNESCO World Heritage Site since 1988.
Trinidad transports us back in time, not only through its cobbled streets, traditional architecture and rich colonial-style mansions, but also in the lifestyle of the kind country folks living there. I truly adored this city, its people, its architecture and ambiance throughout – a nice place to let life take place naturally, if even for just a little while.
2- Visit Fortress Castillo de San Pedro, Republic of Cuba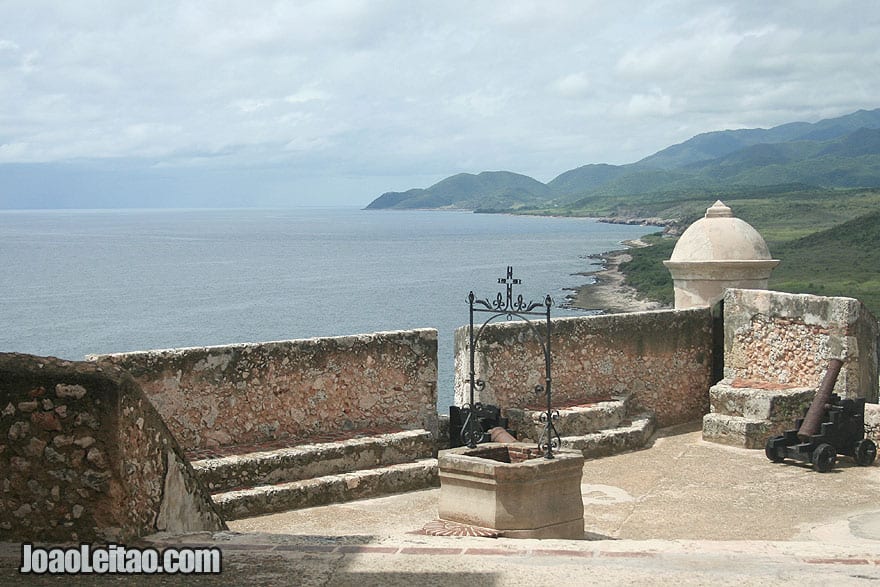 Built in 1700, the impressive Fortress Castillo de San Pedro de la Roca, also known as Castillo del Morro, is located south of the city of Santiago de Cuba. Now a UNESCO World Heritage Site, the fortress earned the distinction because of its historic significance in protecting the vital port of Santiago in the 17th century, a time when commercial and political conflict was occurring in this Caribbean region.
From the rocky ridge, views over the island's coast are very serene and lovely. It makes you wonder if it would ever be possible to even contemplate conquering such a fortification combining Spanish-American military architecture based on Italian and Renaissance design principles. What a powerful, resistant place!
3- Visit Montreal, Canada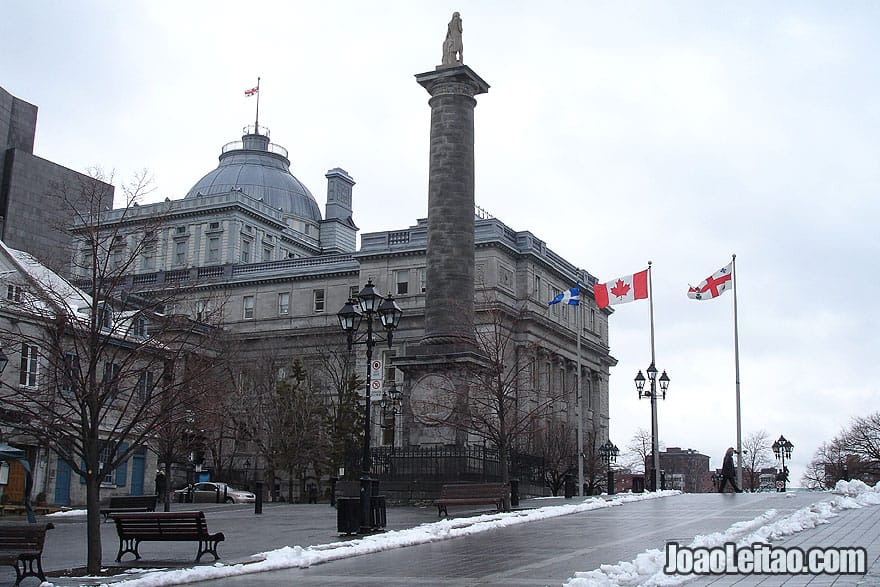 The largest city in the Province of Quebec and the 2nd largest in Canada, Montreal is located at the confluence of the Ottawa and Saint Lawrence rivers, on its namesake's island of Montreal. With its heritage closely credited to Britain and France, it is a city with a European flare in its architecture and all-around atmosphere. No wonder why a person's attention refocuses repeatedly while traversing Montreal's streets, or in its many cafés, every time there is yet another change from English to French, then French to English a minute later! You will also notice the beautiful French fusion on traffic signs and in the names of the many delicious foods you will discover.
Besides tasting the flavors of this cosmopolitan city and being immersed in its excellent and varied cultural scene, leave time to visit several monuments and places in Montreal: Notre Dame Basilica, La Citadelle, Parc du Mont Royal, Quebec Museum of Civilisation, Parc Olympique, the Basilica of Sainte Anne de Beaupre, the Isle d'Orleans, the Bridge Calliere Museum and the Museum of Fine Arts.
4- Visit New York City, United States of America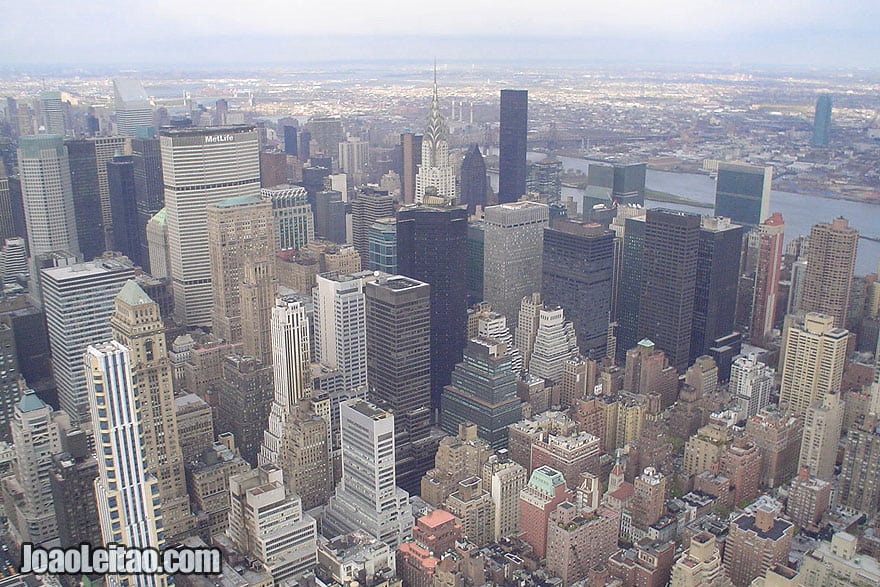 New York City, located on the east coast of the United States of America, is the largest metropolitan area in the country and includes about 22 million inhabitants. Needing no introduction, as it is surely the most well-known city of the world through cinema and TV screens, finding the set of your favorite film or television series is reason enough to visit New York.
The five boroughs of "NYC" are Brooklyn, Queens, the Bronx, Staten Island and, of course, the central island of Manhattan – each possessing its own character, each having its own unique story. The most cosmopolitan city of cities, one can visit and taste, or see, part of every country on earth in the busy streets and avenues of New York, or even in its quaint, quieter areas. It's impossible not to find your niche! Go all the way here, while visiting the most incredible museums, enjoying green areas by its rivers and bridges as well as Central Park. Ascend to the viewing deck of a skyscraper, check out Wall Street, the Lower East Side, Times Square, etc.! I could continue, writing a hundred websites about New York, but I will leave the adventure up to you to discover, in all its glory.
5- Visit Buccoo Coral Reef, Republic of Trinidad and Tobago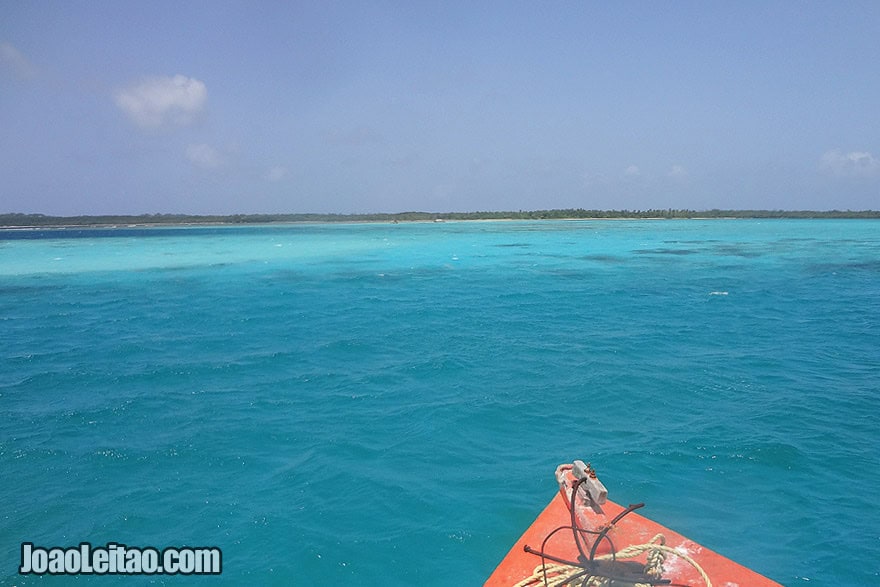 One of the most accessible reefs in the Caribbean, Trinidad and Tobago's incredible Buccoo Coral Reef is located on Tobago Island, in the southeastern West Indies. A protected marine park with amazing, colorful marine life, everybody is able to get there to see the abundant and magical activity occurring just below the surface of its shallow waters.
Take a boat trip and do some snorkeling to see the submarine gardens, the star corals and many fish living here. If you don't want to get wet or prefer basking in the sun, get onboard a glass-bottom boat to have a different perspective.
6- Visit Pirate's Bay, Republic of Trinidad and Tobago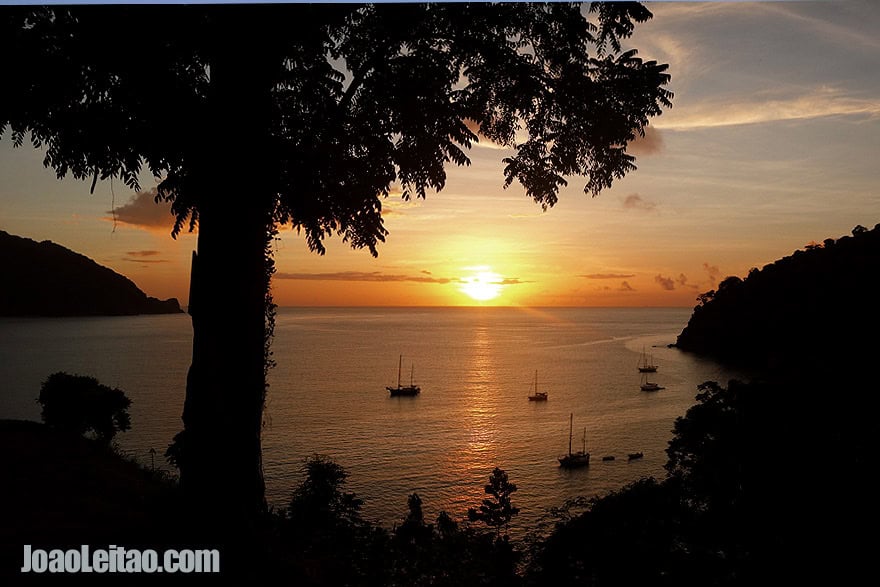 Pirate's Bay is a an incredibly beautiful bay in Trinidad and Tobago, located near Charlotteville. Although getting to the beach requires a long walk before descending more than 100 stairs, an easier route can be arranged by asking a fisherman in Man of War Bay to take you there and back.
Truly unique in its character, Pirate's Bay was the place I enjoyed the most in Trinidad and Tobago. The crystal clear water, with its several moored sailboats, is a sight of uncommon beauty and a fantastic snorkeling site. The beach almost deserted when I visited, I stayed until late to witness the sunset flooding the bay with an unbelievably dazzling light.
7- Visit Bocas del Toro, Republic of Panama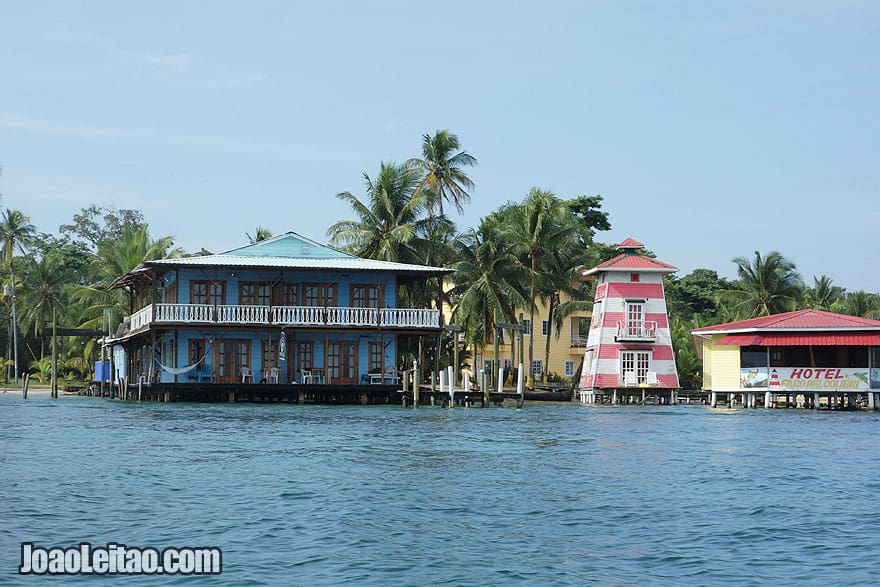 West Indians and Latinos share and compose the atmosphere in this Panamanian island town. Together, they've made it a colorful site that screams of all-things-Caribbean, in the place the United Fruit Company started developing in the early 20th century.
With its extremely complex and well-preserved ecosystem, Bocas del Toro has little else to do but snorkeling, lying on the beach, exploring its islands and slowing down the pace of life – exactly what I was looking for when arrived there!
8- Visit Zapatillas Islands, Republic of Panama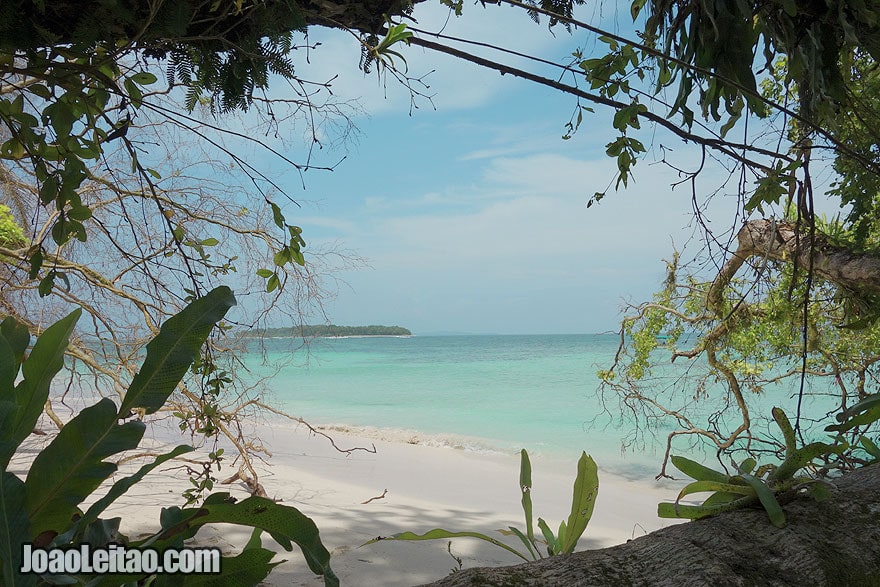 The Zapatillas Islands, or Cayos Zapatillas, are two unspoiled, peaceful islands in Panama's Bastimentos Island National Marine Park, more precisely the Bocas del Toro Archipelago. Do you love those old postcards and computer screensavers with white sandy beaches, tropical forests and picturesque shallow-water coral reefs? Well, if you have been looking to experience them, they are here!
Whether you're fond of diving and snorkeling or simply relaxing your body, soul and mind, do take the time to try to discover the two islands: Zapatillas Menor, the base center of scientists studying mostly ocean turtles; and Zapatillas Mayor, the location of the Park Ranger Camp ensuring protection of the species and preservation of nature. The islands are uninhabited but, for a fee, you can get a camp permit to stay there.
9- Visit Portobelo, Republic of Panama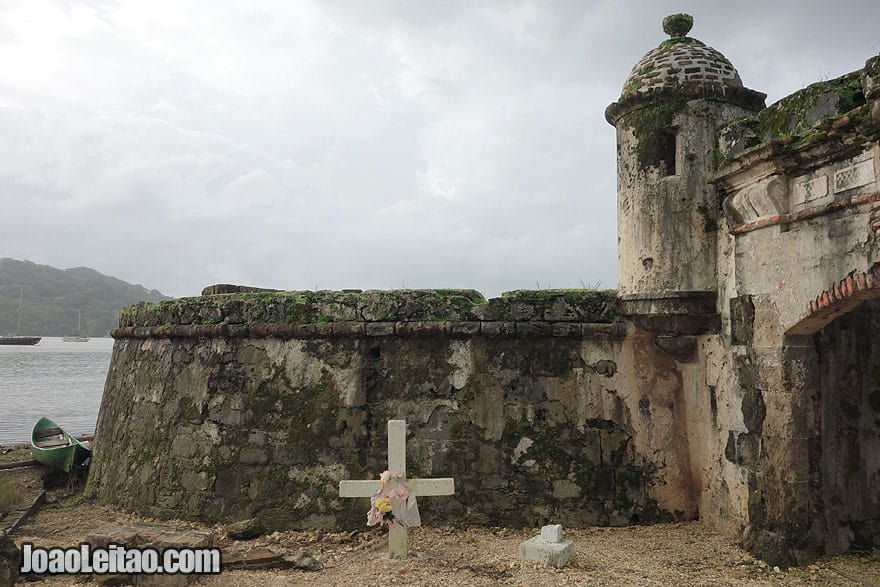 An easygoing, small port city in north Panama's Colón Province, Portobelo was the center of silver exporting during colonial times. Because of its facilitating deep, natural harbor, it also became the most important Spanish port in Central America.
The highlight of this, now, rural and fishing community of Portobelo is its fort which, together with the nearby Fort San Lorenzo, is a UNESCO World Heritage Site. The Spanish military engineering of the fortification is exemplary of such structures' characteristics in the Caribbean. It was built, destroyed, then rebuilt several times and remains standing tall after more than 300 years.
10- Visit Fort San Lorenzo, Republic of Panama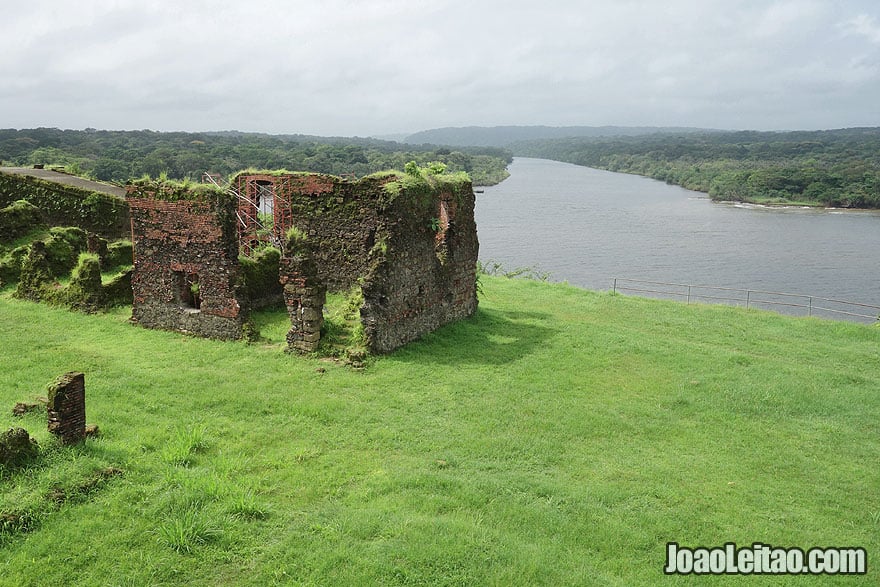 Fort San Lorenzo is another one of the oldest Spanish forts in America, inscribed along with Fort Portobelo in UNESCO's World Heritage list. Built in 1597, on top of a strategic cliff, to protect the the entry point towards inner Panama at the mouth of the Chagres River.
While time and pirates have left their mark, the fort remains a great place to visit. Climb, as high as you are able, to appreciate the view even further!
11- Travel on the Panama Canal Railway, Republic of Panama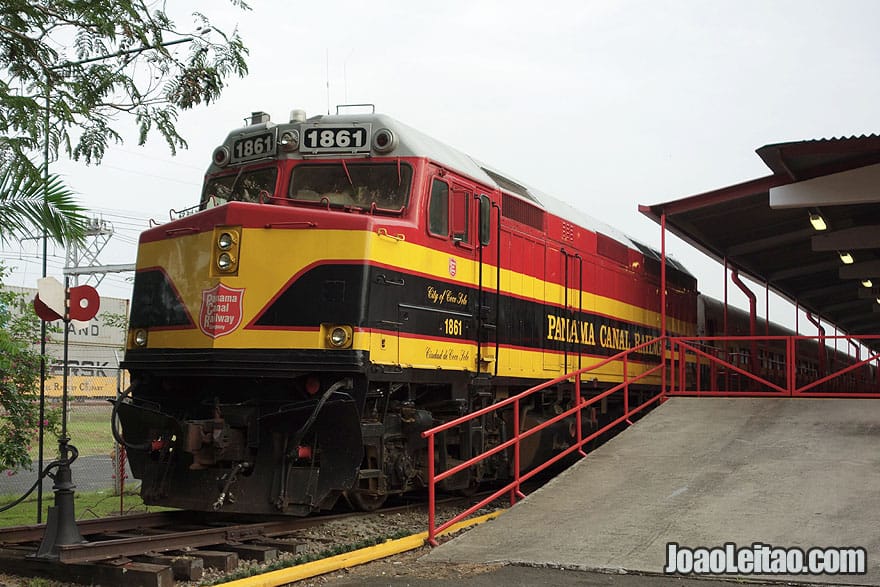 Imagine a railway running parallel to a grand canal linking the Atlantic Ocean to the Pacific Ocean… These would be the Panama Canal Railway and the Panama Canal! Commencing its operation between Colón to Balboa in 1855, the 76km / 48mi track was extremely vital for construction of the canal.
You, too, can be a passenger in this vintage train with high-class interiors, reliving the golden era of railway travel. Don't miss the experience, only taking one hour, of traversing the area's jungles and rain forests.
12- Visit Panama City, Republic of Panama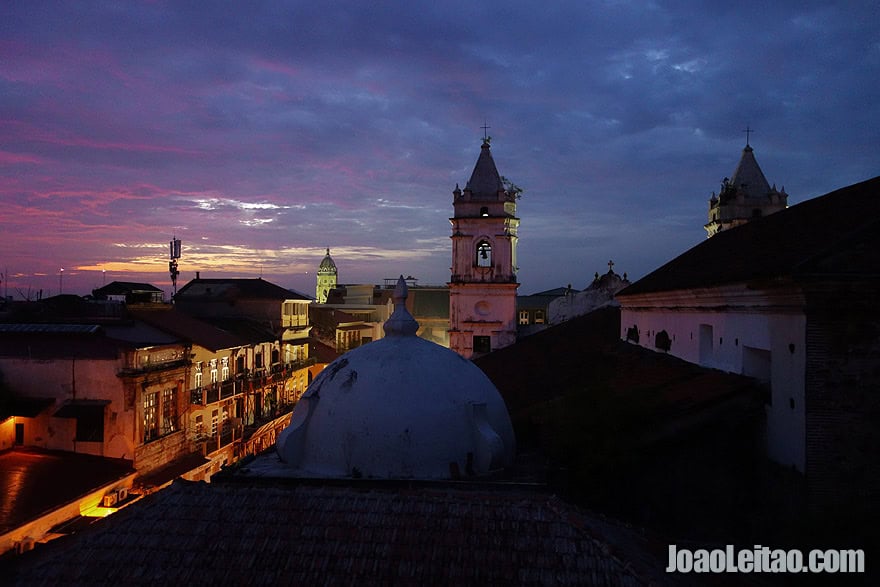 With almost a third of its country's population residing there (reminding us of images we've seen of Miami), Panama City is a melting pot seasoned by the commerce the Panama Canal has attracted for decades.
With its collapsing convents and cobblestone streets throughout, the old city center of Casco Viejo (also known as "Casco Antiguo" or "San Felipe") was considered a World Heritage Site by UNESCO in 1997. While there, be sure to visit the Bella Vista, El Cangrejo and Punta Paitilla neighborhoods. For an excellent perspective over the ships crossing the canal and modern Panama City, go to Paseo Las Bóvedas. Don't forget to take a photo!
13- Visit El Castillo, Republic of Nicaragua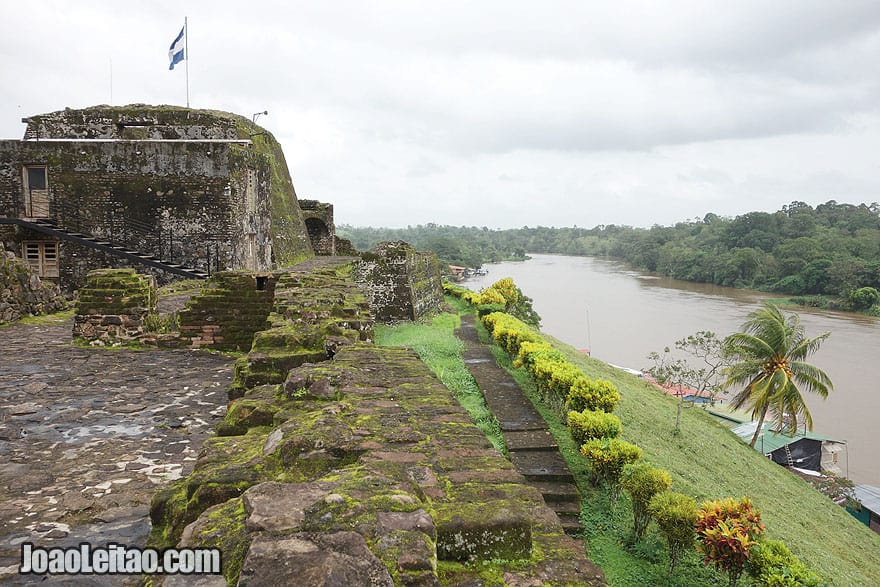 El Castillo is a village on the San Juan River, in Nicaragua. Its history began as a Spanish settlement in 1673, when the Fortaleza de la Limpia Pura e Inmaculada Concepción (Castillo de la Inmaculada Concepción) was fortified to protect colonial Nicaragua from foreign enemy attack in a place having the jungle and Raudal del Diablo rapids as powerful allies.
Strategically located at the top of a hill, the military Fortress of the Immaculate Conception has been plundered and attacked several times while defending the area against anyone's arrival to the city of Granada.
Currently, the fortification still has three barracks, a chapel, an armory, a powder area, several towers, a prison and many bulwarks. You can wander its pebbled-concrete paths leading through passages of the fortress, imagining how it was to spot an approaching boat and not knowing if trouble would ensue. There is also a small museum about the town of El Castillo that will help you visualize such a vigilant history.
14- Visit Momotombo Volcano, Republic of Nicaragua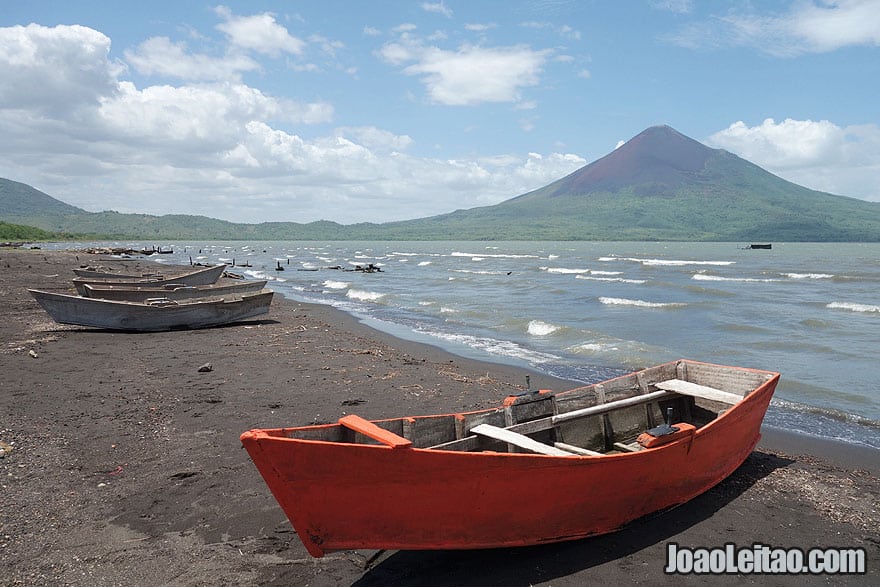 On the shores of Lake Managua and near the city of León, Momotombo volcano is symbolic of Nicaragua. Due to its beautiful, symmetrical geometry, it has been depicted in murals, on posters, postage stamps and in drawings copiously and can be admired from afar or at close range.
This stratovolcano, a conical volcano built up by many layers of hardened lava, erupted in 1610, forcing León's inhabitants to flee the area and relocate 48km / 30mi to the west. Their city left behind, the ruins of León Viejo (Old León) can be visited today. You can simply sit on the shore while enjoying its dynamic landscape, or decide to climb the volcano (with a permit) if you're feeling a bit more adventurous!
15- Visit León, Republic of Nicaragua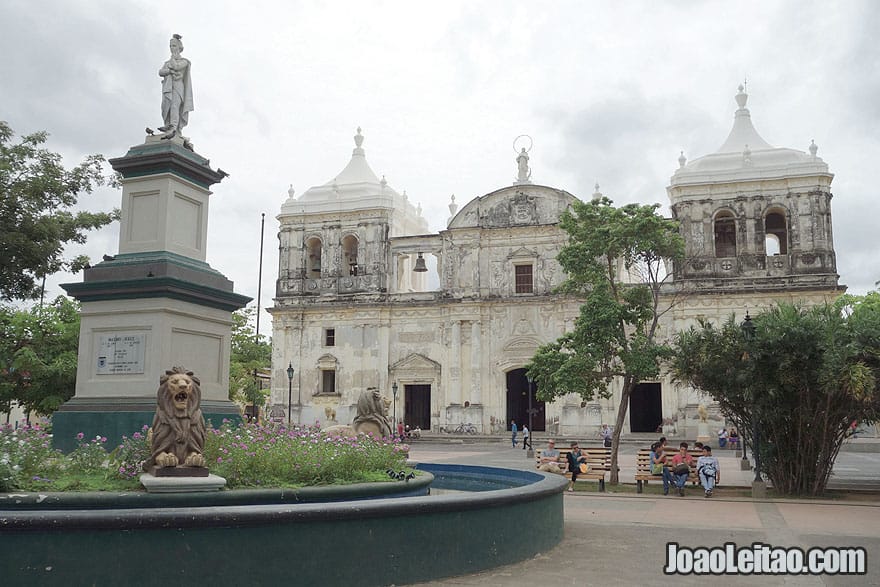 León is most likely the city in Nicaragua you will miss the most once you return home. First, you will remember the tremendous energy perspiring into its streets, then its people. With university students scattered most everywhere, the city maintains a youthful and vital energy among its colonial buildings. This intimate mix makes a walk in León's center a refreshing experience, along with the many art galleries you'll find as additional points of interest.
Because of its bloody past, consisting of several battles and many key events of the Revolution occurring in León, the city has been called the Ciudad Heroica (Heroic City). The Parque Central being the true heart of León, the city center is densely packed with beautiful churches, including the nearby magnificent Catedral de León. Now a UNESCO World Heritage Site (while also the largest cathedral in Central America), the cathedral was built between 1747 and 1814, resulting in its transitional Baroque-to-Neoclassical architecture. Inside its proven earthquake, volcano and bomb-resistant walls, penetrating light is ever-present and the decor is sober, except for its vault.
16- Visit Granada, Republic of Nicaragua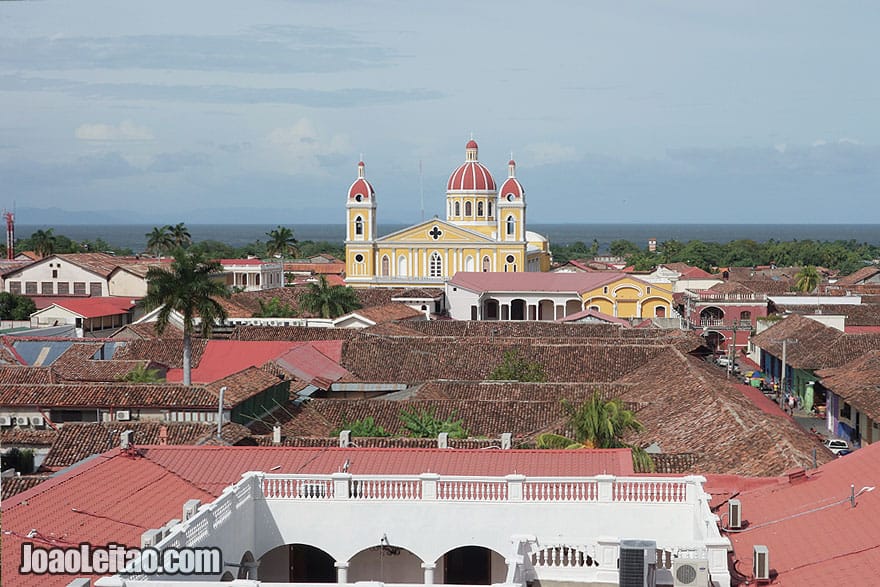 Probably the first European city in mainland America and founded in 1524 by Francisco Hernández de Córdoba, naming it after his hometown in Spain, Granada is located on the western shore of Lago de Nicaragua. Due to its location along the Spanish Empire's transport route of precious minerals, mainly gold, Granada grew to be immensely rich and powerful.
Also known as La Gran Sultana, due to its Moorish and Andalusian architecture, Granada is a great city to explore without an agenda. With a guaranteed discovery of restored, colonial buildings and city center churches, slow your pace along Calle La Calzada, take a peek inside its courtyards and enjoy!
17- Visit Managua, Republic of Nicaragua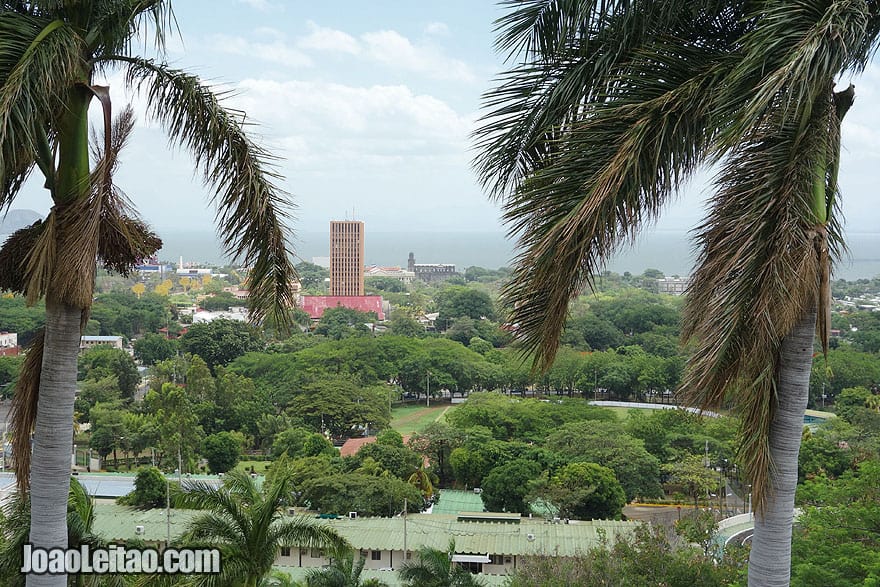 Nicaragua's capital city since 1851, Manuagua is located on the southwestern shore of Lake Managua (Lake Xolotlán). A busy and chaotic city, it is also the seat of the country's economy and culture.
The main attractions in Managua are found by the old, destroyed city center along the lakeshore. There, colonial-style buildings survived earthquakes provoked by the eleven seismic faults over which the city was built. Although the most important monument is the imposing Crowne Plaza Hotel, don't leave the city without also visiting the Plaza España and La Colonia supermarket.
18- Visit Masaya Volcano, Republic of Nicaragua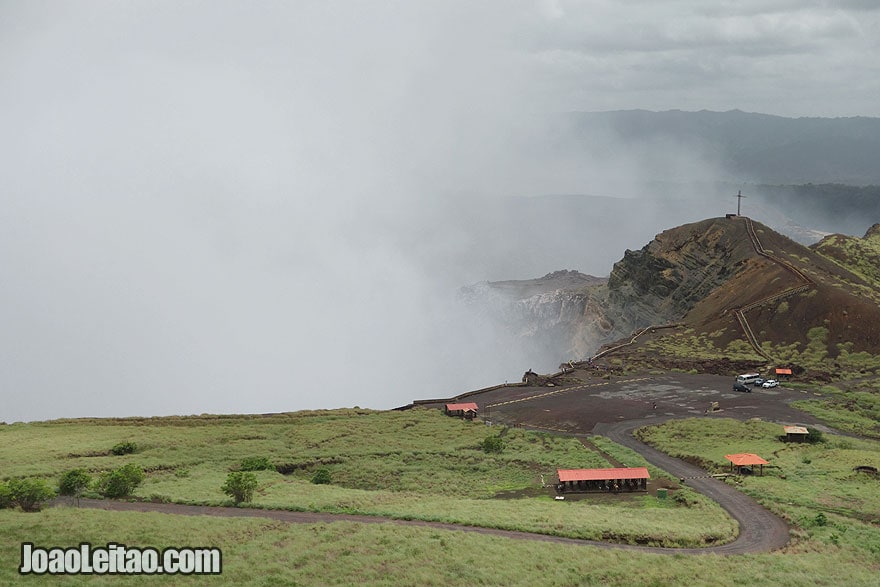 19- Visit San Jose's Precolumbian Gold Museum, Republic of Costa Rica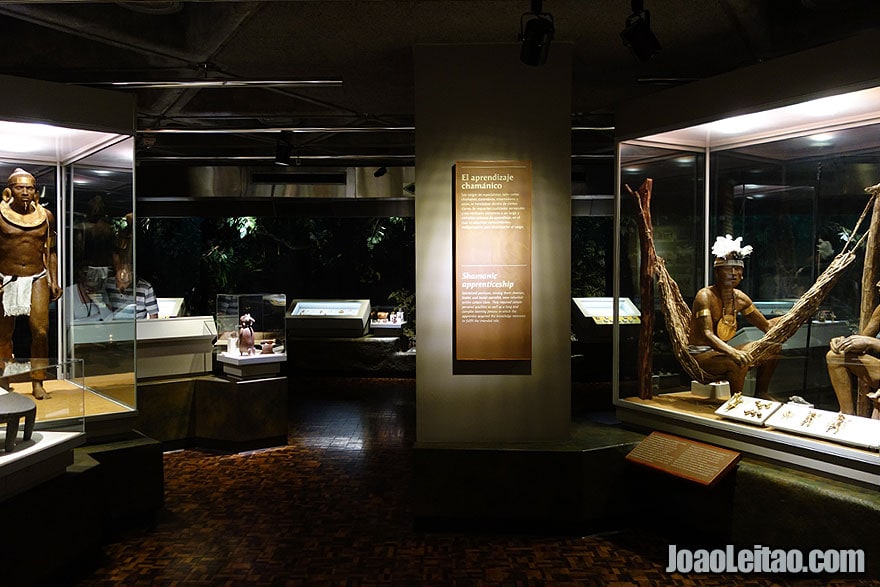 20- Visit Talamanca, Republic of Costa Rica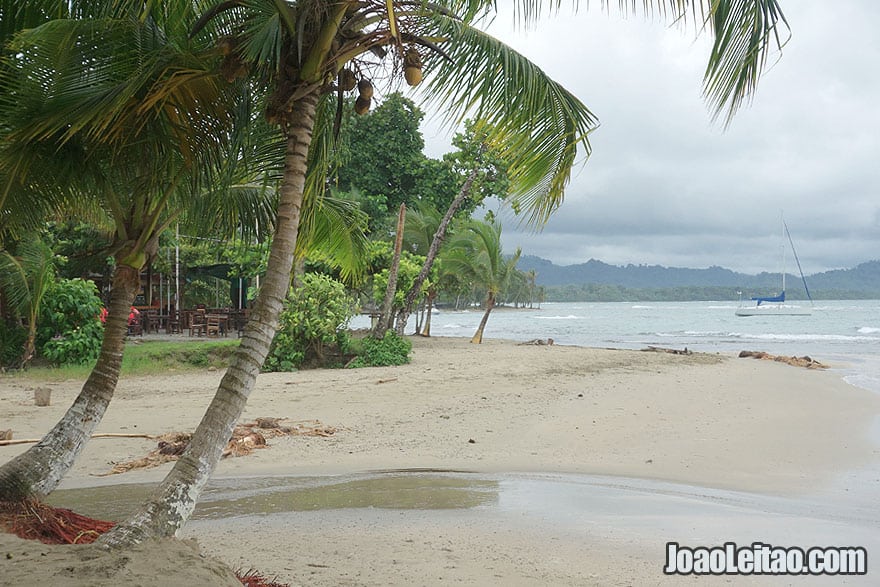 21- Visit Copán Ruinas Mayan Ruins, Republic of Honduras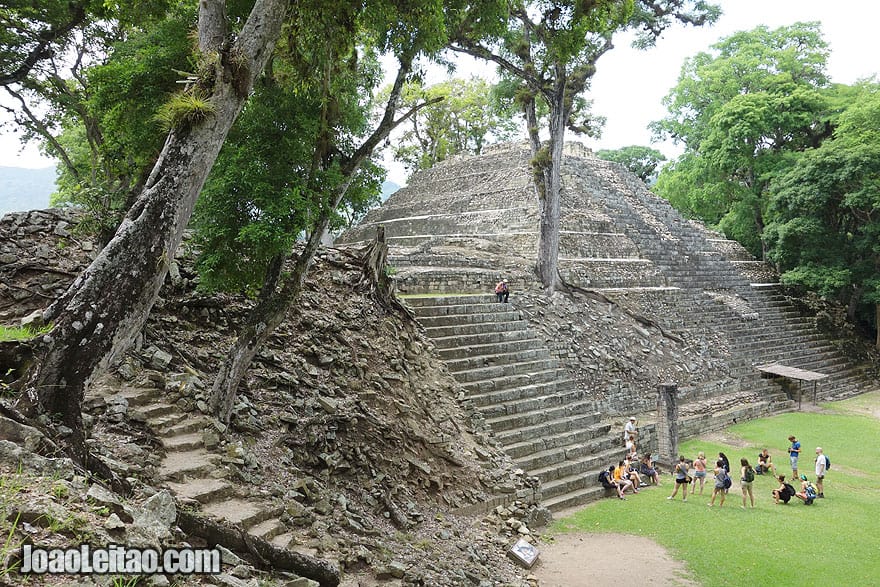 22- Visit Copán Village, Republic of Honduras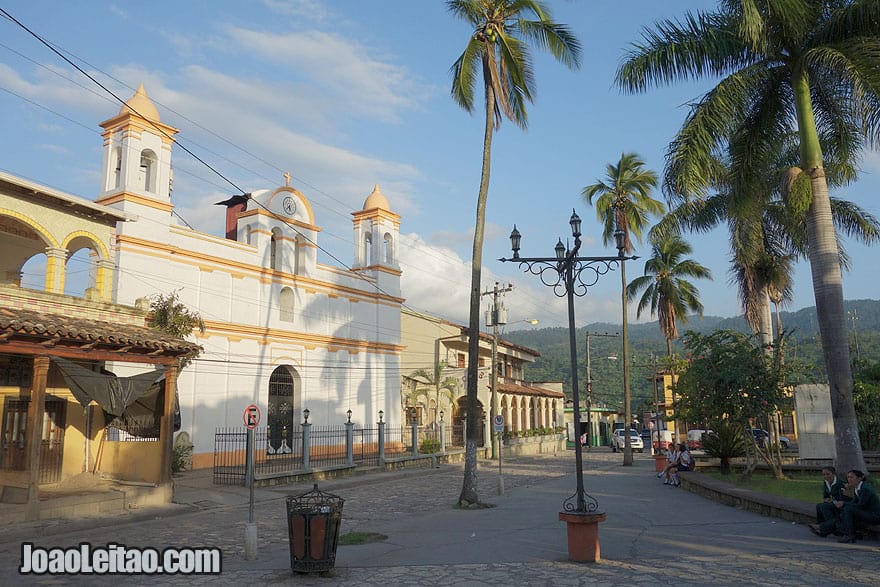 23- Visit Gracias, Republic of Honduras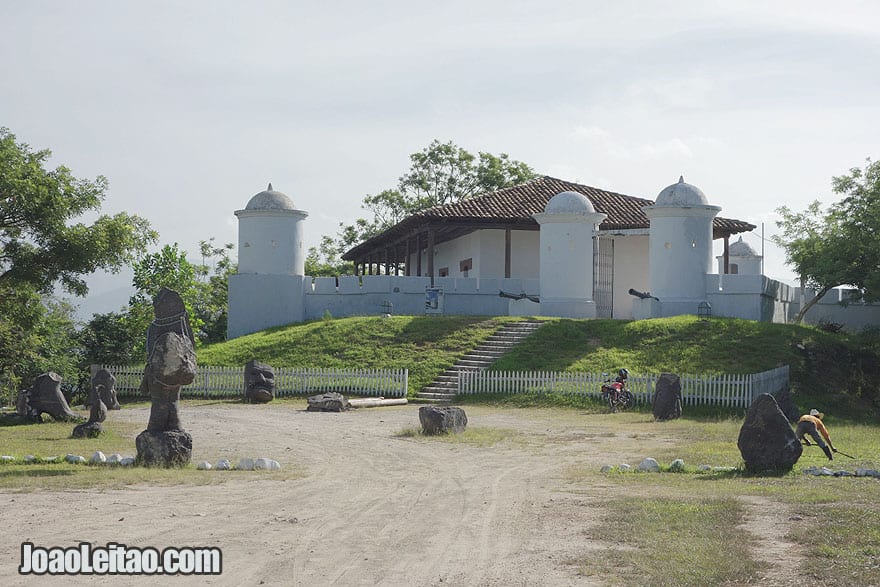 24- Visit Utila Island, Republic of Honduras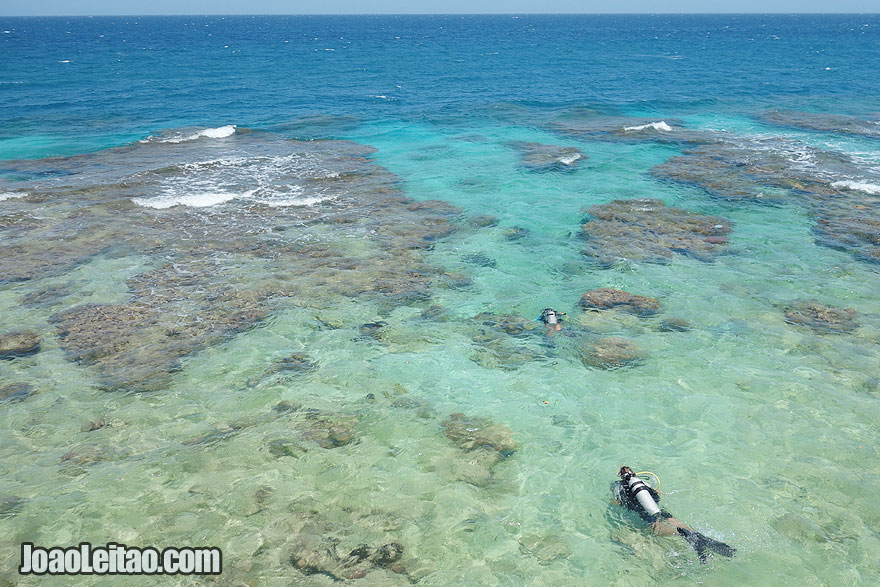 25- Visit Tazumal, Republic of El Salvador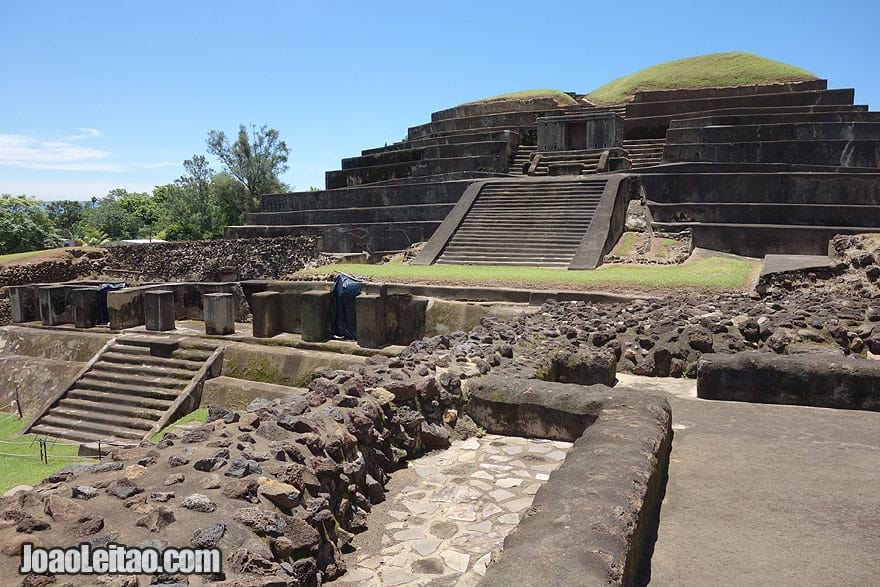 26- Visit San Andrés, Republic of El Salvador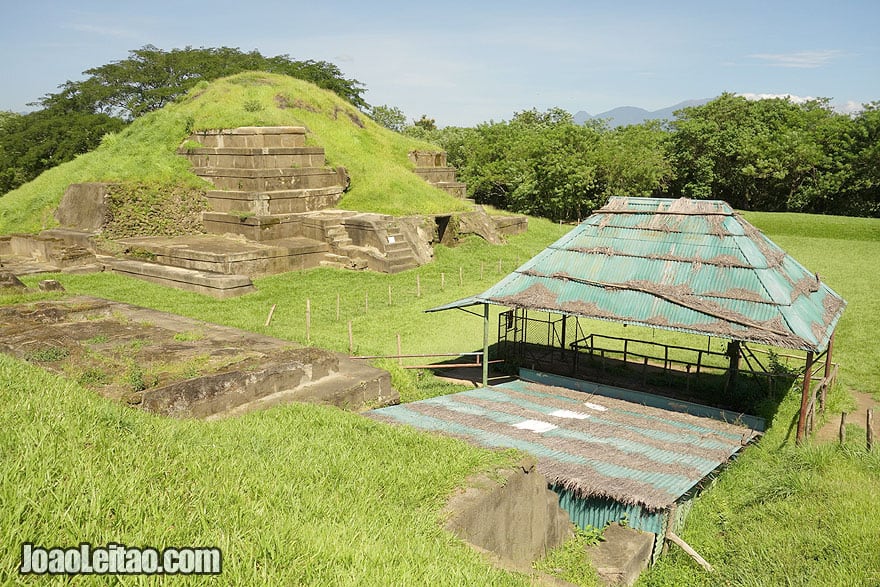 27- Visit Joya de Cerén, Republic of El Salvador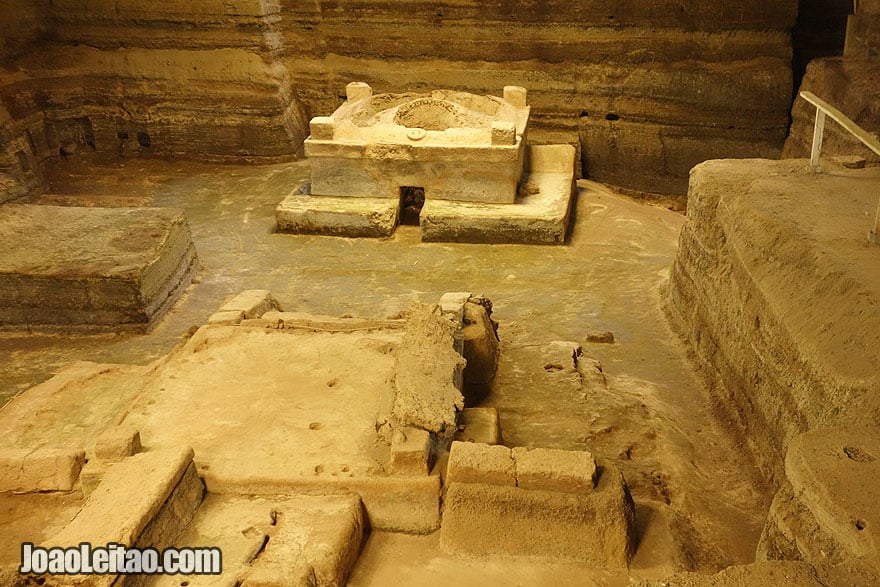 28- Visit San Salvador, Republic of El Salvador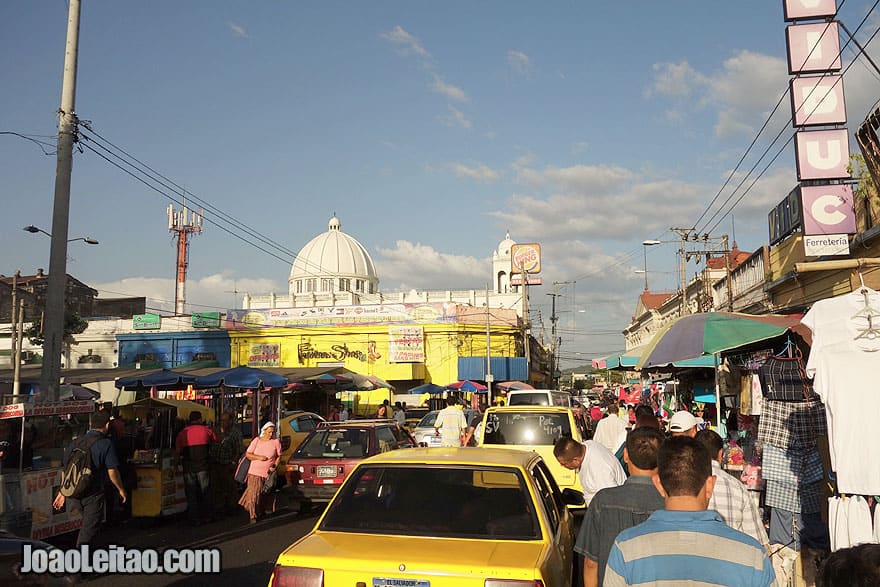 29- Visit Suchitoto, Republic of El Salvador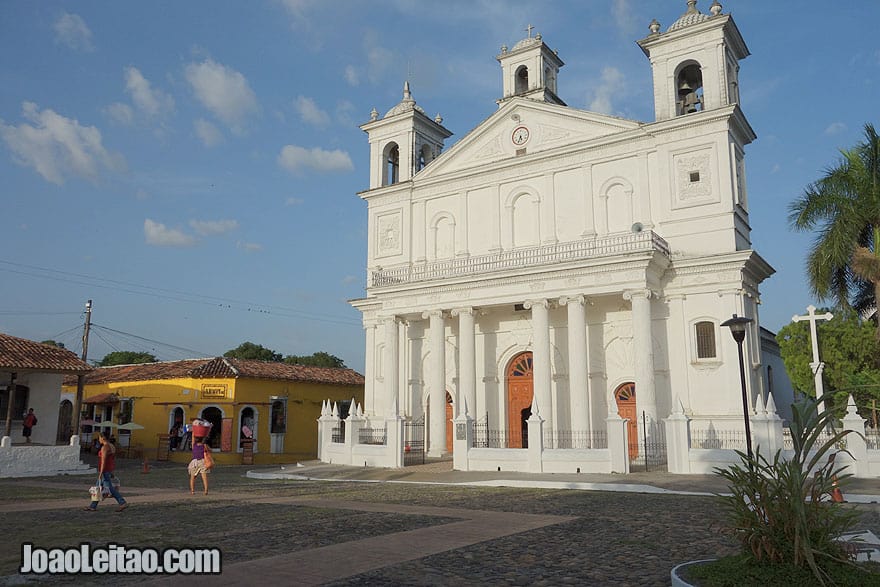 30- Visit Flores, Republic of Guatemala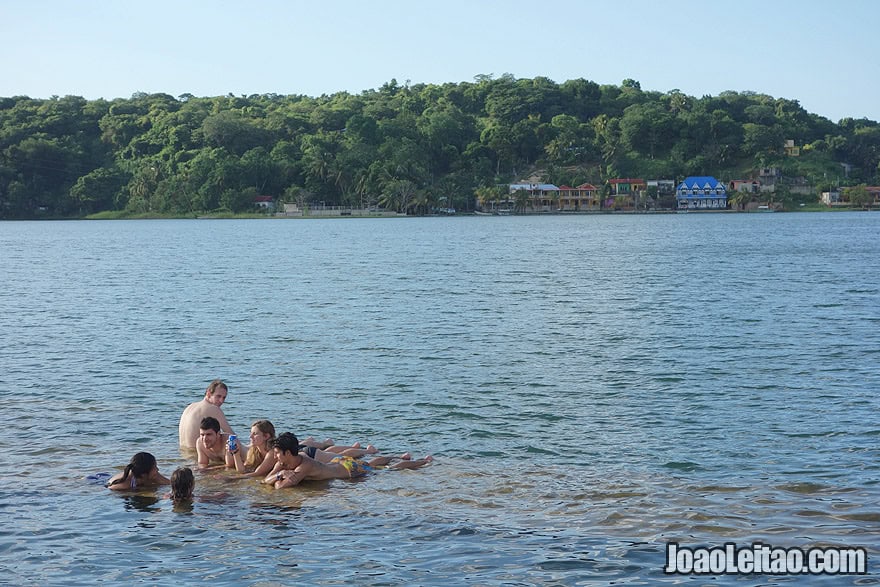 31- Visit Tikal, Republic of Guatemala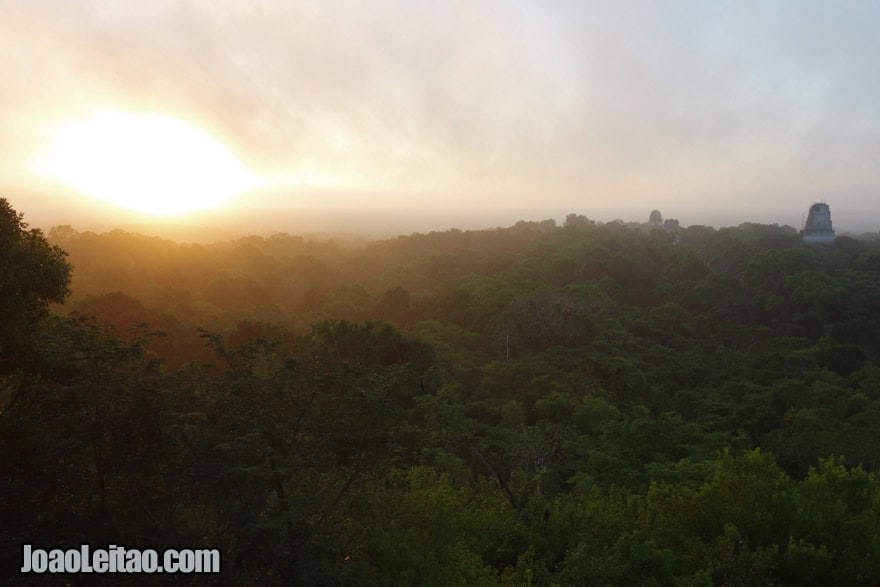 32- Visit Chichicastenango, Republic of Guatemala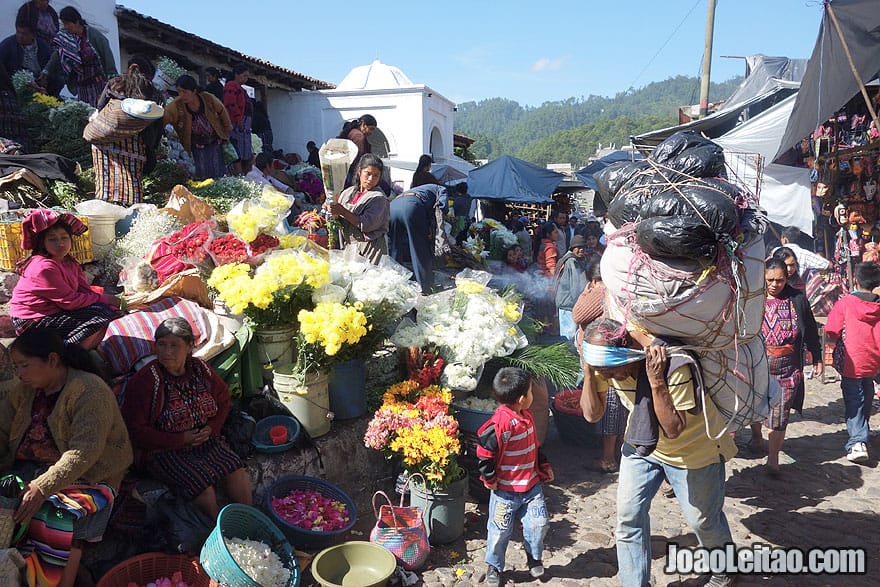 33- Visit San Pedro la Laguna, Republic of Guatemala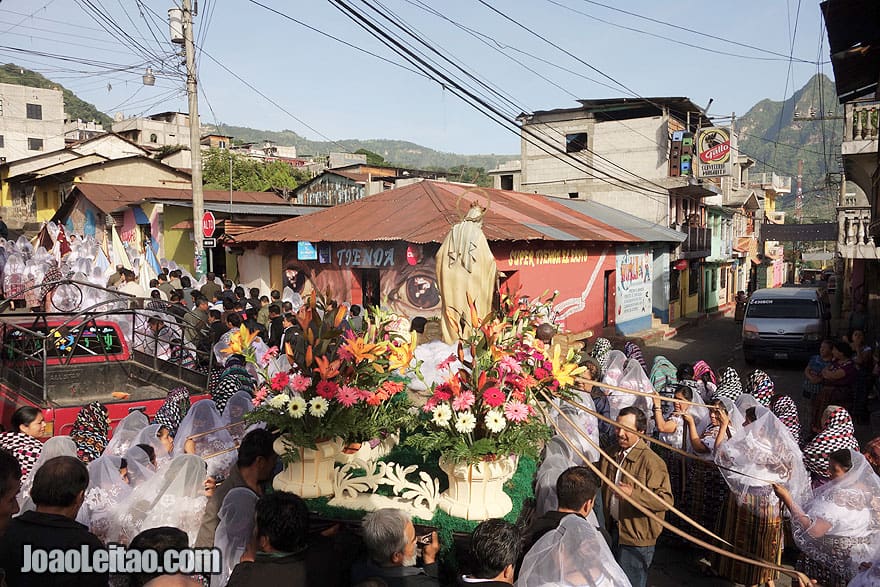 34- Visit Lake Atitlan, Republic of Guatemala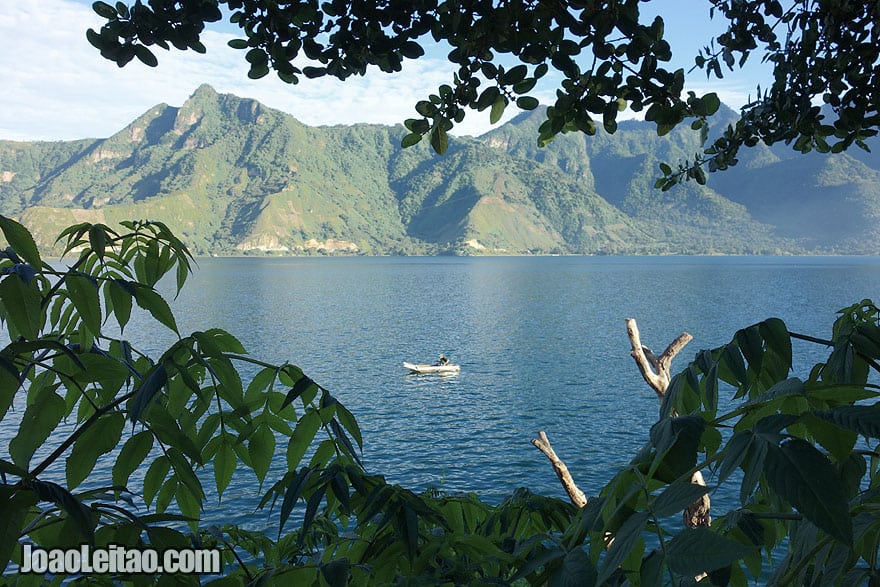 35- Visit Antigua, Republic of Guatemala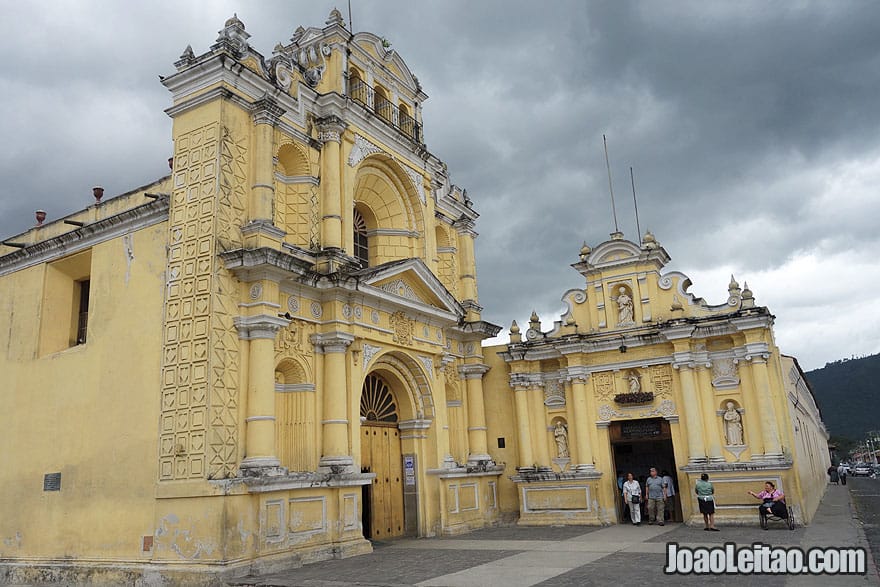 36- Visit Hol Chan Marine Reserve, Belize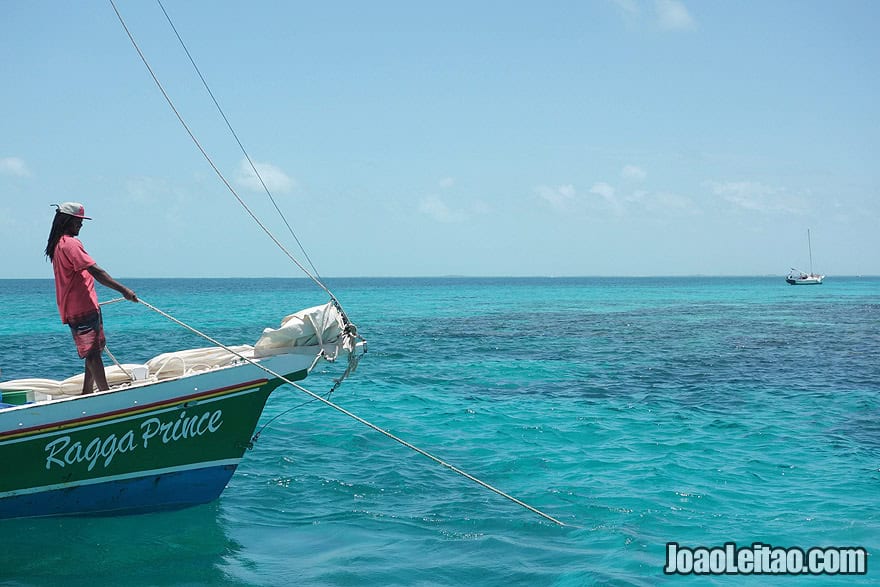 37- Visit Xunantunich Mayan Ruins, Belize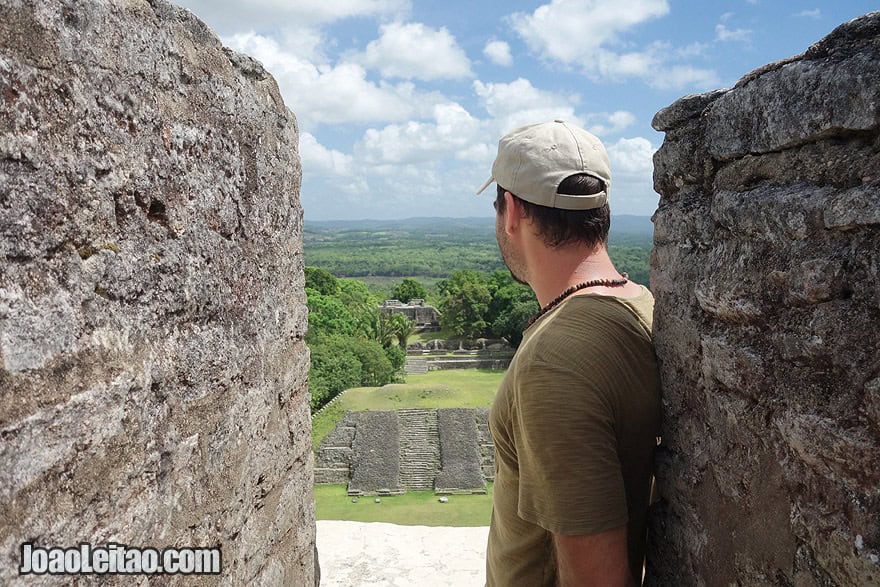 38- Visit Mexico City, United Mexican States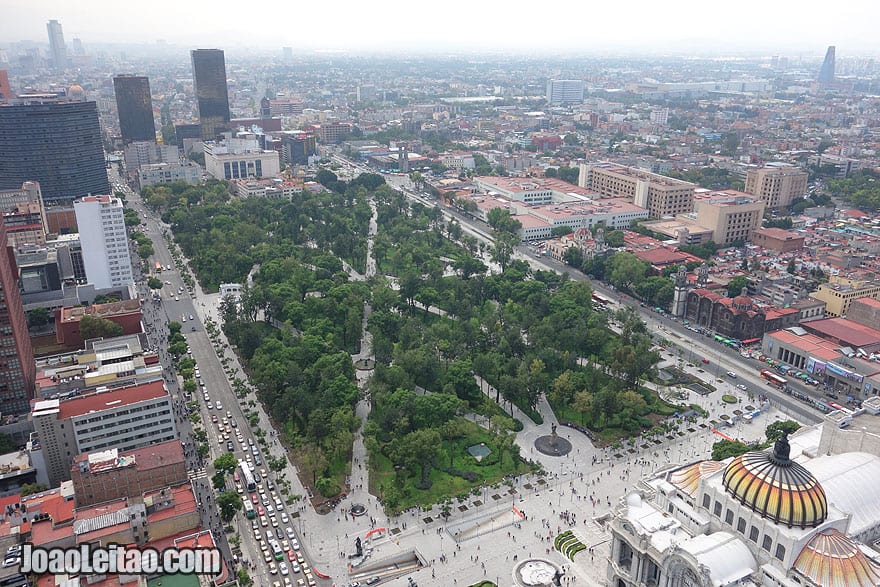 39- Visit Teotihuacan Aztec Ruins, United Mexican States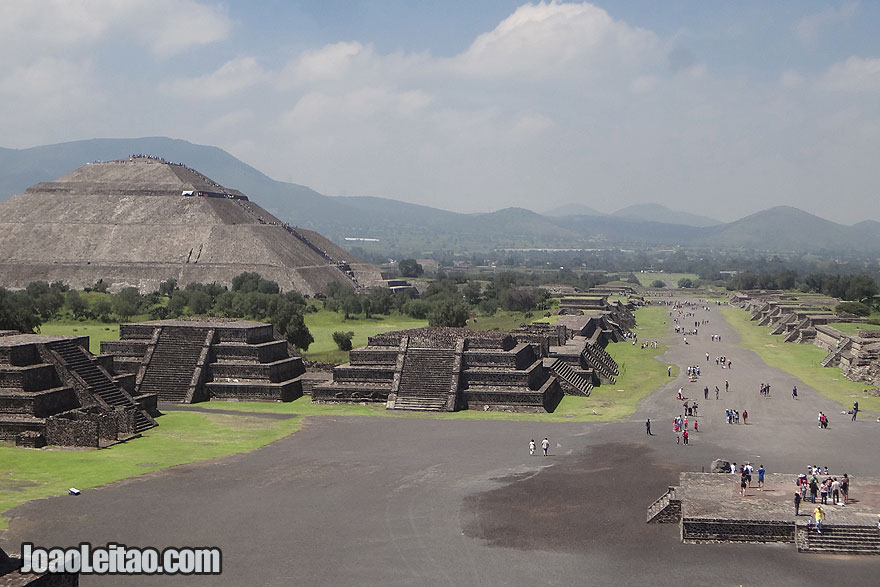 40- Visit Merida, United Mexican States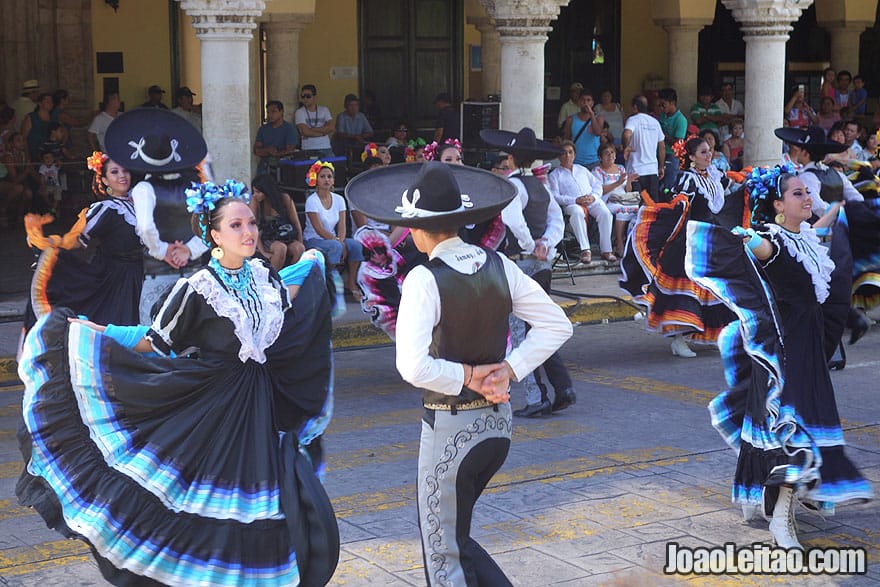 41- Visit Chichen Itza Mayan Ruins, United Mexican States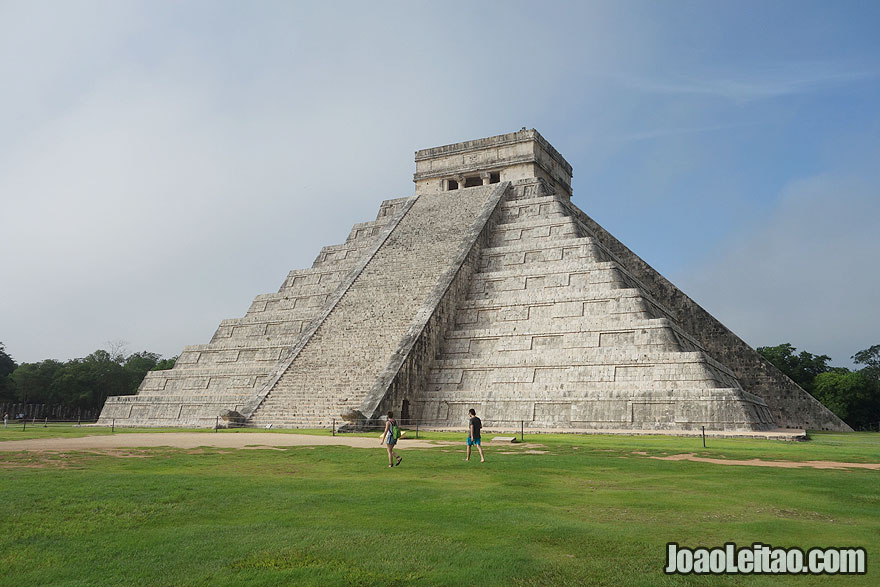 42- Visit Tulum Mayan Ruins, United Mexican States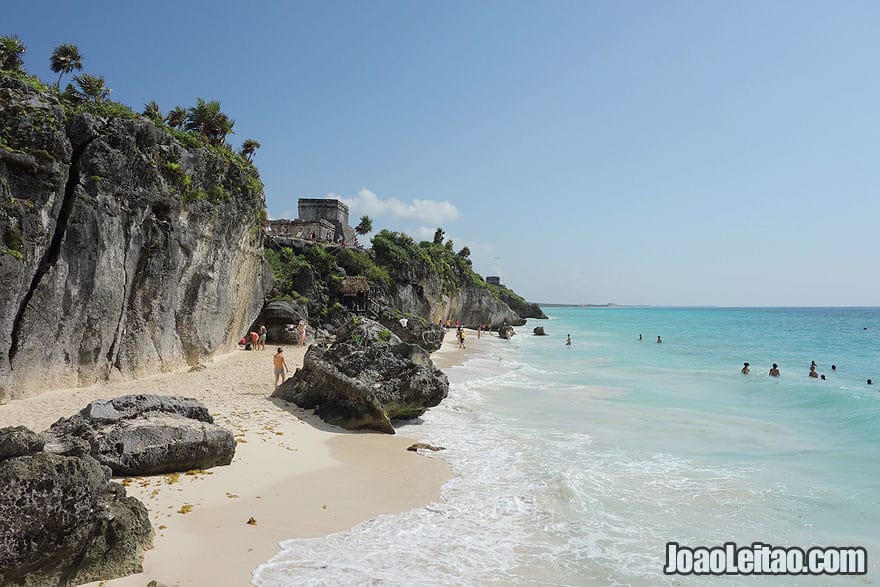 43- Visit Holbox Island, United Mexican States