Lake Tana, Stone Castles and Holy Wars – Ethiopia
All along the 16th and 17th centuries, the ancient region of Abyssinia was struggling to maintain its millennial-year old cultural values, protecting its religion and language against Islam.
This was a time of ferocious Holy Wars.
On the shores of Lake Tana – Ethiopia, there are still the remains of a small village, dating from the early 1600's, that totally changed the country's architecture style.
Throughout history, Ethiopia has always been a leading Christian territory.
In 1487, D. João II – the Portuguese King, sent Pêro da Covilhã and Afonso de Paiva to Ethiopia to investigate the location of that mythical kingdom, in an attempt to make it a possible ally on a subsequent expedition to India.
Pêro da Covilhã stayed there and eventually integrated himself within the community, mixing with the locals. Documents are proving that, around the year 1543, there was a small Luso-Ethiopian community in the region.
As a result of the aggressive invasions of the Ottoman Empire, Empress Mother Eleni sought to get help from Portugal and asked for assistance.
By this, the Portuguese were partly responsible for the independence of Ethiopia, with extensive fighting campaigns against the Muslims. Portuguese military campaigns made it possible to preserve Christianity in the oldest Christian country in the world – Ethiopia.
The Portuguese army presence in the region supported the Ethiopians against Muslims, who had conquered neighboring Eritrea in 1557. Leaving behind the usual century-old campgrounds, the Ethiopian monarchs started to build castles, similar to the Portuguese ones: made of stone, with two or three floors, and of square design.
The most notable examples of the influence of Indo-Portuguese architecture in Northern Ethiopia architecture are the castles and palaces of the medieval historical city of Gondar. These Gondar monuments include Fasilides' Castle, the adjacent palaces, and Fasilides' Bath.
Gorgora Nova – what still remains
The Jesuit missionaries settled about 7 miles / 11 km southwest of Gorgora town – at 5905 feet / 1800 meters high.
They called this new outpost Gorgora Nova.
Under the supervision of Pêro Pais, an impressive baroque style Catholic church, a Royal palace, and some Jesuit residences were built within a small stone village.
Gorgora Nova represents the beginning of stone construction around Lake Tana and in Ethiopia.
The missionary Pêro Pais succeeded in converting the Emperor to Catholicism, but his son – Emperor Fasilides, quickly sent the Portuguese out – returning to Orthodox Christianity.
With great effort, I decided to go there – to reach this supposedly hard destination.
To get to Gorgora Nova, aka Mariame Gemb, was not easy, as there is no local direct transport.
I took the bus from Gondar until a small village 11 miles / 17 km away from Gorgora.
Video in how to get to Gorgora Nova
At that time, there was no longer local transport heading to Lake Tana, so I had to walk until reaching Gorgora just before sunset.
The next morning I had to go on off-road driving, 7 miles / 11 km to the old Portuguese settlement, which is now protected by an armed guard.
Staying for two nights in Lake Tana was one of my best experiences in Ethiopia.
A fantastic location with hippos, monkeys and many exotic birds. The sunrise was one of the nicest I've ever seen in my life.
After a long walk, I finally reached Gorgora Nova, where I was welcomed by the site's guardian and his family. This Ethiopian family lives just aside the old ruins, and maintain the place safe and protected. The strategic position of the ruins makes us understand why this was built there. You can see the whole lake shore. Breathtaking.
Whatever remains of the old Jesuit settlement was almost entirely destroyed by an earthquake a few decades ago. There is a project, from the Ethiopian and the Portuguese Government, to rebuild and fix the whole complex with funds from UNESCO, but when, we do not know.
I'm positively sure that this will not last much longer. Will they come on time before this important part of history disappears?
In the northern region of Gondar – Dembya district, there are other interesting historical sites: the Man Indeaba Monastery, the Stele of Mosoloni, the Monastery of Debresina Maryam, and the ruins of Emperor Susenyos's palace.
Booking Online Kit
«
Booking accommodation?
Find the best hotel deals with
Booking.com
»
«
Rent-a-car?
I always get rental cars through
Rentalcars.com
»
«
Better safe than sorry?
Get your travel insurance from
Worldnomads.com
»
«
Join a group!
7 days in Morocco 430 euros from Marrakech to Sahara Desert with
Marrocos.com
»
«
Jump the line and get tickets online?
Plan your trip in advance at
Ticketbar.eu
»
«
Internet on the road?
Get your 3G & 4G hotspot from
SkyRoam.com
»
The Author of this Blog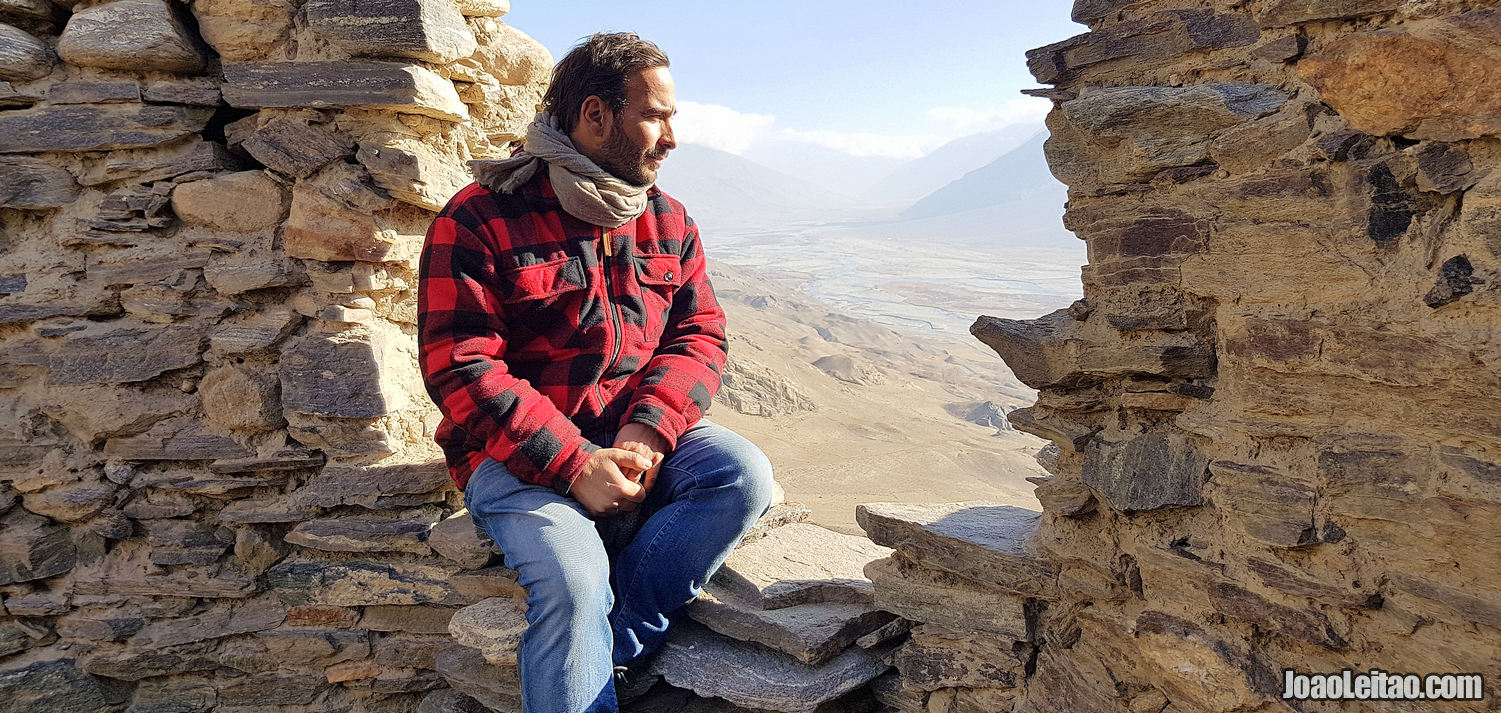 HI! I'm João Leitão. Traveling independently since 1999, I explored more than 130 countries and territories in Africa, Antarctica, Asia, Europe, North & South America and Oceania. Welcome to my
adventure travel blog
, where I gathered useful information and inspiring narratives to motivate you to travel more. Follow on
Facebook
,
Twitter
,
Instagram
,
Pinterest
e
YouTube
.
« Follow Nomad Revelations on Instagram @joaoleitaoviagens »