Sacred and Religious Places to visit in Iran – Middle East
Iran is a deeply religious nation.
Although the country's official name is the Islamic Republic of Iran – not everyone is Muslim.
There are other strong faith practitioners such as Christians, Zoroastrians, and Jewish. In fact, the Iranian Jewish community is the second largest in the Middle East just after Israel.
Iranian people seems to have a deeply ingrained trust and love for their set of religious beliefs, living their lives by the integrity and commitment their faith requires.
I have been to many Muslim countries, and I have noticed that people in Iran take their religion more seriously.
? So, why list these places in particular?
Each location on this list is unique and remarkable on its way. They draw an accurate picture of Iranian culture and lifestyle, which are strongly linked to the religion of Islam, particularly to its Shi'ite branch, to the Christian and the Zoroastrian beliefs.
Some of these religious places are off the tourist route, so they aren't visited that often by foreigners. A lot of people don't even know these places exist in Iran. Besides, some are banned to non-Muslims.
❓ You might ask me: How to visit those places if you're not Muslim then?
Well, if you do show deep interest, most Iranians will have the pleasure to guide you around inside these Muslim religious places. It happened to me several times. Be true, be friendly, be interested and dress up properly. Doors will open.
? Celebration in Mashhad streets, in Iran:
So, let's start with the list of important religious places in Iran.
? Zoroastrian Fire Temple of Chak-Chak
This is the most sacred Zoroastrian mountain shrine.
Every year, on June 14th, thousands of Zoroastrians from Iran, India, and other countries get together in the fire temple of Pir-e Sabz – Chak-Chak. One of the most remarkable points of interest in Chak Chak is the ever-dripping spring on the side of the mountain rock.
"Chak-Chak" means "drop-drop" in Persian, honoring the tears of grief that the mountain sheds for Lady Nikbanoo. Nikbanoo, daughter of the Sassanian Emperor Yazdgird III, was pursued to Pir-e-Sabz by a relentless Arab army.
With no other place to run and fearing for her life, Lady Nikbanoo prayed to Ahura Mazda to save her. When the rescue was impossible, the mountain opened and gave her protection. And, in that place, an ever-dripping water spring came to life.
Curiosities about Chak-Chak:
The most sacred Zoroastrianism mountain shrine
Located near the city of Ardakan in Yazd Province
Anual pilgrimage site from June 14th until 18th
✕
? Zoroastrianism is mostly followed in Iran and India, with 2.6 million followers around the globe, according to latest estimates. It was founded by the Prophet Zoroaster (or Zarathustra) in ancient Persia, approximately 3,500 years ago. Ahura Mazda is the Zoroastrian God, and they believe that Ahura Mazda's right word was revealed to the Prophet Zoroaster in the Avesta, their holy scriptures.
☪ Fatima Masumeh Shrine in Qom
The Fatima Masumeh Shrine is in Qom, which is the second most sacred city in Iran to the Shi'ite Muslims, right after Mashhad. A large part of this religious marvel – the Fatima Masumeh Shrine, was built by Shah Abbas I, at the beginning of the 17th century.
This shrine was erected to celebrate Fatima al-Masumeh – The Infallible One – sister of Imam Reza, the eighth Shi'ite Imam. Imam Reza was a widely beloved Shi'ite leader, known for being a notable altruist and wise man.
In 816 AD, Fatima was traveling to meet her brother at Mashhad when she became seriously ill. She managed to reach the town of Qom, where she eventually passed away. Lore says that Imam Reza proclaimed his sister's tomb such a holy place that anyone visiting would certainly go to Heaven.
? Religious Ceremony inside Fatima Masumeh Shrine:
The original shrine was built in the early 17th century, by Shah Abbas I, as a way to pay homage to the Imam and his sister Fatima, and to encourage his subjects to go on pilgrimages exclusively to places within the frontiers of his empire.
Curiosities about Fatima Masumeh Shrine:
Fatima Masumeh was the sister of the 8th Imam Reza
Fatima Masumeh was the daughter of the 7th Imam Musa al-Kadhim
Every year thousands of Muslims travel to Qom
The mosque has an area of 38,000 m2
Fatima Masumeh died in Qom in 823 CE
Ayatollah Khomeini studied in Qom
Fatima Masumeh's tomb used to covered with a bamboo canopy
✕
☪ Islam, the second-largest religion in the world, has today over 1.3 billion devout Muslim followers all over the globe and it was founded in 7th century by the Prophet Muhammad. The Angel Gabriel visited Muhammad throughout a 23-year period and received the wary (the Word of God). These divine revelations given to Prophet Muhammad became the religious scriptures known as the Quran (or Qur'an). Along with the Middle East and North African nations, Islam is a powerful religion in countries such as Indonesia, Bangladesh, Nigeria, Pakistan, and India. It is also a growing religion in Europe and North America.
☪ Imam Reza Shrine in Mashhad
The Imam Reza Shrine is a grandiose religious complex that includes the Imam Reza Mausoleum, the eighth Shi'ite Imam. It is the world's biggest mosque in size and the second largest in capacity.
I visited this impressive building in the morning, so I was able to explore all the areas in the mosque—as the shrine is usually off-limits to non-Muslims.
This shrine was built around 818 AD by Abbasid Caliph Mamun, a Sunni Muslim Caliph who had Iman Reza in such high consideration, that he appointed Imam as his next successor and married him to his daughter. Shi'ites and Sunnis were rivals, and there were a lot of bloody uprisings when the Caliph announced his decision. Still, the two leaders stood together and set off to Baghdad, to quell political opponents.
During the journey, Imam fell ill and rapidly died. Even though Shi'ite believers thought Sunnis had poisoned their beloved leader, the Caliph felt his death deeply and mourned him by building this inspiring mausoleum over Reza's tomb. It was said that a pilgrimage to Imam Reza's shrine would count as 70,000 to Mecca, and so his tomb became an Iranian place of respect and holy devotion.
☪ Jamkaran Mosque in Qom
The Jamkaran Mosque is a famous pilgrimage location for the Shi'ite Muslims. Local lore tells us that the Twelfth Imam, Muhammad al-Mahdi, will lead the world into a new age of peace.
The Mosque itself had its conception in a holy vision. In 986 AD, Imam al-Mahdi – the "Iman of the Ages" – and the prophet Khizr – the 'Green Sage' – came to Hassan ibn Muthlih in a dream and told him to plan the construction of a monumental mosque in Jam Karan. The actual majestic mosque was built in 1006 by Sheikh Afif Saleh Hassan ibn Mosleh Jamkarani.
? Zoroastrian Towers of Silence in Yazd
There are these circular towers in Yazd called the Towers of Silence.
Zoroastrians used these circular constructions to leave their dead, where their bodies would be slowly eaten by scavenging birds of prey. Up until 40 years ago, you could visit the Towers of Silence and still find decomposing cadavers rotting away and being consumed by desert vultures.
According to the Zoroastrian tradition dating back over 3,000 years, when a person dies, his/her body is vulnerable to demonic and impure contamination. The only way to prevent this is to have the body naturally cleansed by Nature's elements and birds of prey.
So, they would take their dead and lay them for purification in these circular towers, called dakhmas, in three concentric circles: men in the outer circle; women in the middle circle; children in the inner-most circle. After being purified, the bones would be placed inside the towers. Iran banned the use of dakhmas in the 1970s.
✝ Holy Savior Cathedral in Esfahan
The Vank Christian Cathedral was one the first churches ever built in the Jolfa Quarter by Armenian people in Esfahan. This is a gorgeous cathedral, with richly painted interiors, turning it into an important feast of colors. This religious building should be on any traveler's bucket list.
The many influences of travelers, patrons, and missionaries throughout its building process made this cathedral a fabulous mixture of architectural styles and contrasts, making it unique. Along with the elegant interior, covered in paintings, carvings in gold and marvelous tile work, there is also the cathedral's library and museum. You can visit this library, which contains more than 700 handwritten books. Both the library and museum chronicle the history of the Armenian community in Esfahan.
Curiosities about Holy Savior Cathedral:
Also known the Church of the Saintly Sisters
Located in the New Julfa district of Isfahan
Vank means "monastery" in the Armenian language
The cathedral was established in 1606
The interior is covered with fine frescos and carvings
The Khachatur Kesaratsi Museum is located in front of the Holy Savior Cathedral
The library contains over 700 handwritten books
✕
✝ Christianity is the most popular religion in the world today, with more than 2 billion followers worldwide. It was founded on the teachings of Jesus Christ. Armenia has its own church, the Armenian Apostolic Church. It was founded in the 1st century A.D. when Armenia was the first country to convert to Christianity officially. As it is the written in the Bible, the sacred book of Christians, God sent Jesus Christ to Earth to save humanity from its sins.
? Ateshkadeh Zoroastrian Fire Temple in Yazd
A fire temple is a religious place of reverence for Zoroastrians since they worship fire in all of its forms. Inside the Ateshkadeh Fire Temple, there is an eternal flame, one that it is said to have never been extinguished.
Jamshid Amanat built this Iranian fire temple, in 1934, to house the Atash Bahram (Victorious Fire). The actual ceremony of the gathering and purification of the 16 different flames for the Atash Bahram is done by 32 priests and can take up to a year to be completed. The flames come from various sources, including fire from cremation pyres.
The fire inside this Temple has been moved around many times since it began burning 1,500 years ago until it was finally placed here. To visit the eternal flame, visitors must be clean, wear light-colored clothes and white caps (for men) or scarves (for women).
? Eternal flame in Ateshkadeh Zoroastrian Temple in Yazd:
☪ Zaid Mosque at the Tehran Bazaar
This beautiful Iranian mosque is the home to the tomb of Zaid. The tomb area is restricted to Muslim people. Its magnificent interior is lavishly decorated in gold and glass.
The Zaid Mosque is one of many you can find in Tehran's Grand Bazaar. It is located in a courtyard deep inside the market, where its tiles catch the sunlight and reflect light. The intricately colorful decoration, both inside and outside, is exquisitely well-maintained since this is the mosque where the shopkeepers regularly come to pray.
The Grand Bazaar is a well-known historical trading market, an enormous maze of several corridors, filled with different types of shops, ranging from the traditional selling of spices, carpets or copper goods, to the sale of more modern gadgets. It also provides other services, such as banks, guest houses, madrasas (religious schools) and, of course, many mosques.
Booking Online Kit
«
Booking accommodation?
Find the best hotel deals with
Booking.com
»
«
Rent-a-car?
I always get rental cars through
Rentalcars.com
»
«
Better safe than sorry?
Get your travel insurance from
Worldnomads.com
»
«
Join a group!
7 days in Morocco 430 euros from Marrakech to Sahara Desert with
Marrocos.com
»
«
Jump the line and get tickets online?
Plan your trip in advance at
Ticketbar.eu
»
«
Internet on the road?
Get your 3G & 4G hotspot from
SkyRoam.com
»
The Author of this Blog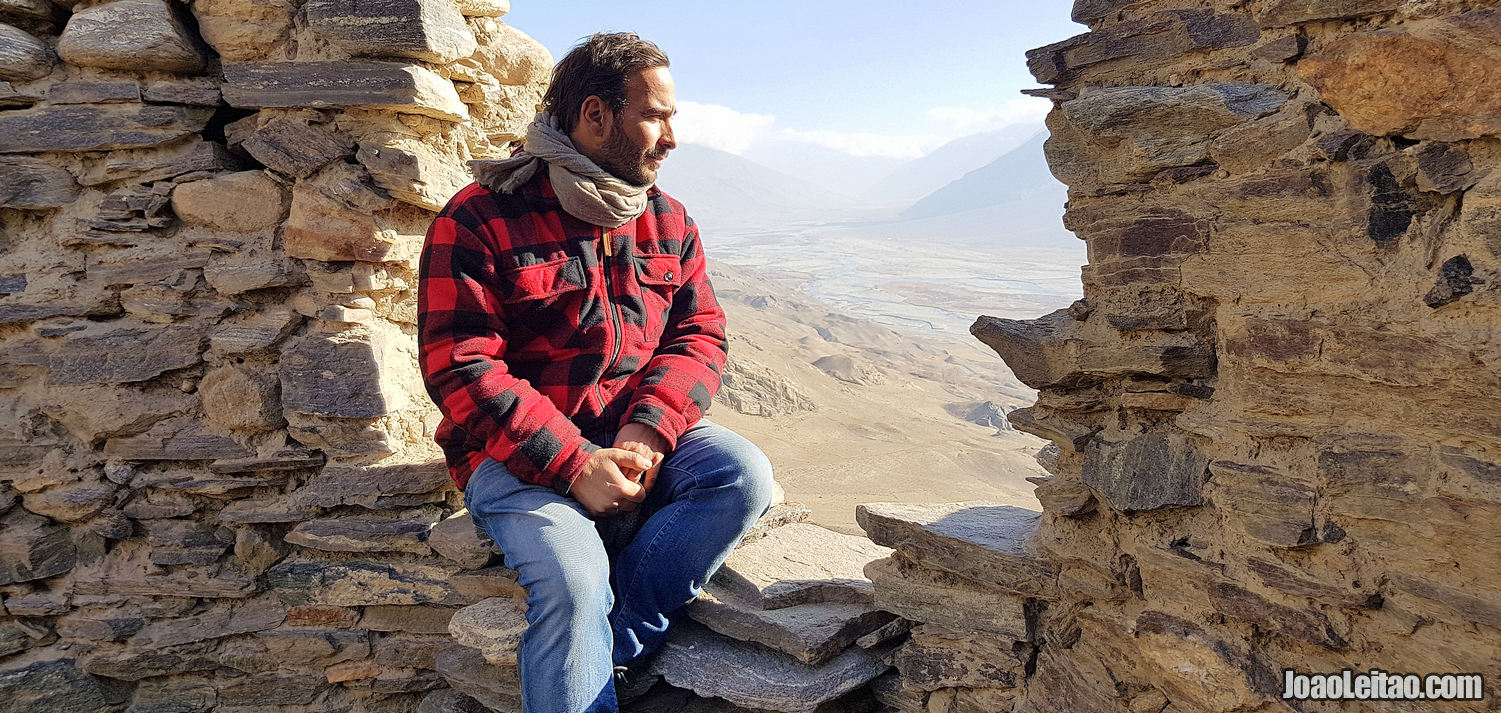 HI! I'm João Leitão. Traveling independently since 1999, I explored more than 130 countries and territories in Africa, Antarctica, Asia, Europe, North & South America and Oceania. Welcome to my
adventure travel blog
, where I gathered useful information and inspiring narratives to motivate you to travel more. Follow on
Facebook
,
Twitter
,
Instagram
,
Pinterest
e
YouTube
.
« Follow Nomad Revelations on Instagram @joaoleitaoviagens »