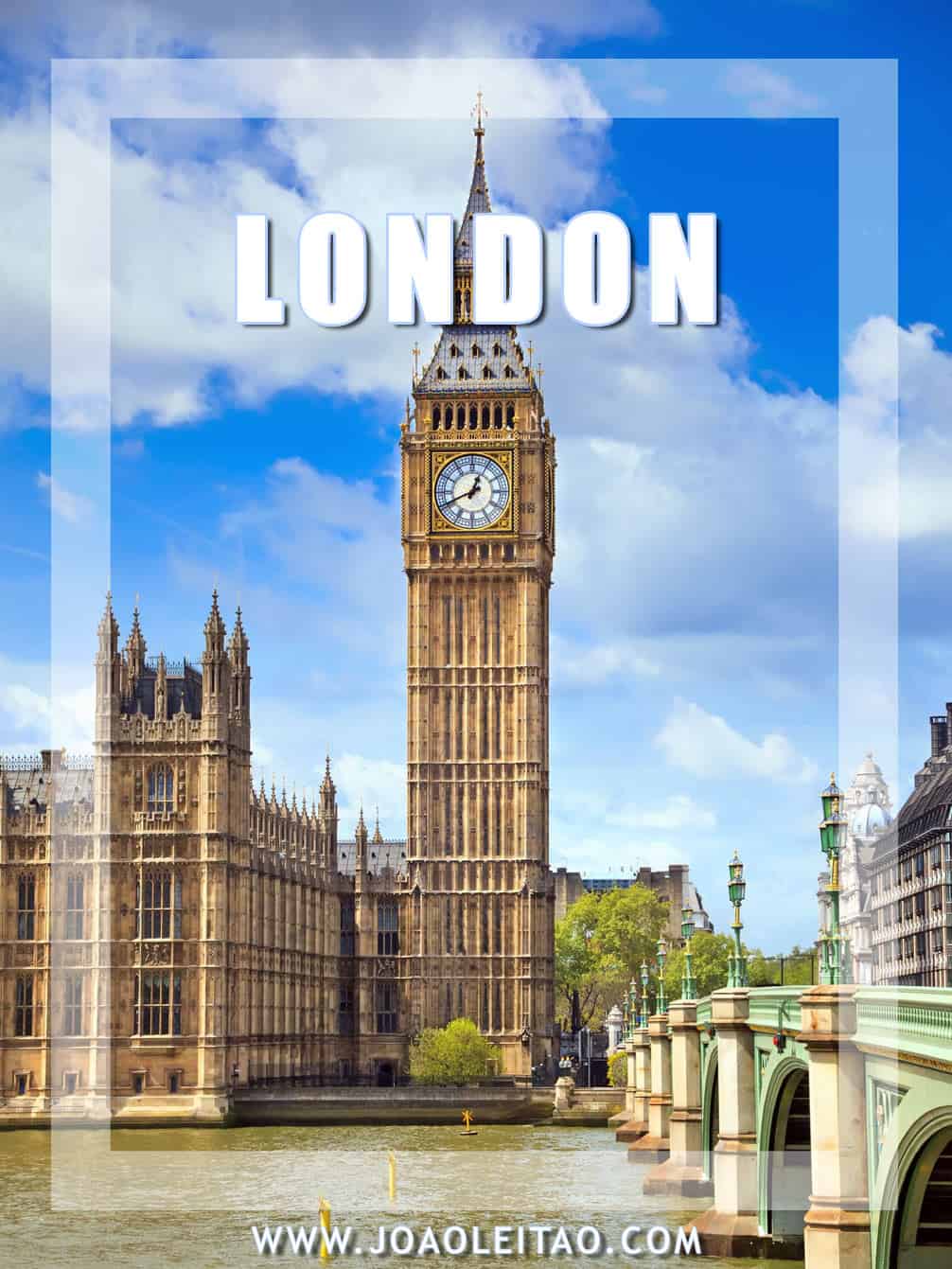 Traveling and staying for 5 Days in London allows you to see all the city has to offer at a slow pace. You can even take the some time to explore a destination outside of the city with the number of possible day trips from London.
One week in London go by in the blink of an eye, but they're good enough to experience the best out of the city. I'm going to help you plan your one week itinerary in London: Pubs, markets, museums, monuments, musicals, and so much more!
These are, of course, personal suggestions. The important thing is that you organize your trip according to your personal taste.
On this 5 days itinerary in London, you'll find tips to visit the city by area, so you can get to (almost) everything on foot without wasting time getting around.
On this page, I'm sharing my step-by-step tips and travel advice with a day-by-day itinerary of London.
Highlights
Day
Square Mile
Museum of London
London Wall and Aldersgate St.
St. Paul's Cathedral
Broad St.
Tower of London
Cannon St.
The Monument
Tower Bridge
London Eye
The Shard
Day
Tate Modern
Millennium Bridge
St. James' Park
Buckingham Palace
Green Park
Buckingham Palace Gardens
Shepherd Street
Millbank
Westminster Palace
Day
Little Venice
Camden Market
Regent's Park
Madame Tussauds Wax Museum
Sherlock Holmes Museum
Catherine Street
Apollo Victoria Theatre
Covent Garden
Day
Oxford Circus
Regent Street
Westminster Palace
Regent Street
British Parliament
Big Ben Clock Tower
Westminster Abbey
Covent Garden
Day
Greenwich Market
National Maritime Museum
Royal Observatory
City of London
Day / Extra
City of Bath
Stonehenge
---
Where to stay in London
Selection of hotels near London Bridge and close to a subway station.
---
London Pass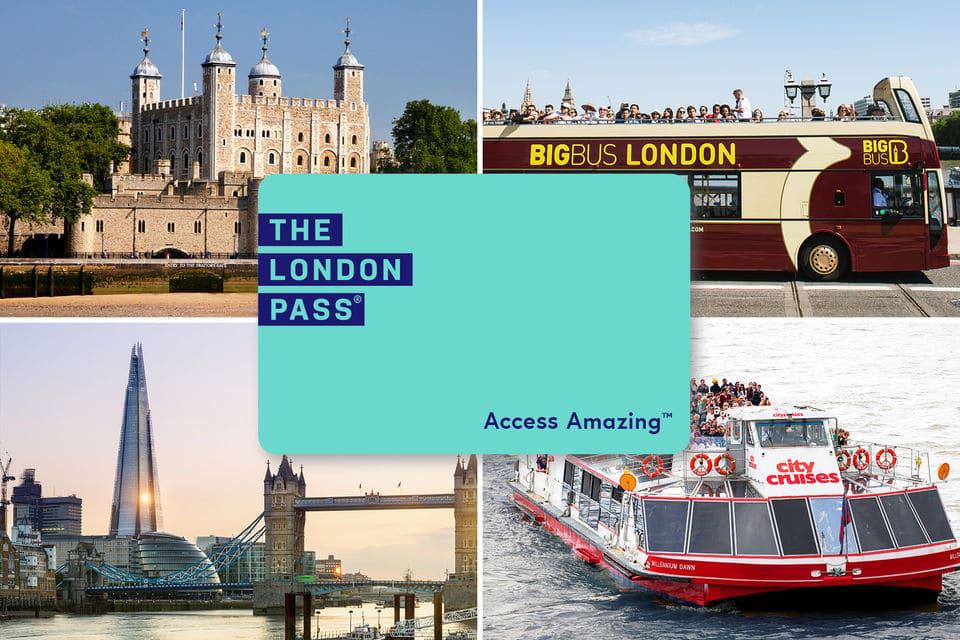 Get The London Pass and save time and money
Enjoy access to more than 80 of London's top attractions, tours, and museums.
See London's top landmarks and attractions with a hop-on hop-off bus tour.
Make use of your 160-page guidebook packed with helpful tips, maps, and information on each attraction
Skip-the-line at selected attractions
Get your London Pass instantly on mobile
Order your London Pass online here
---
One Week Itinerary in London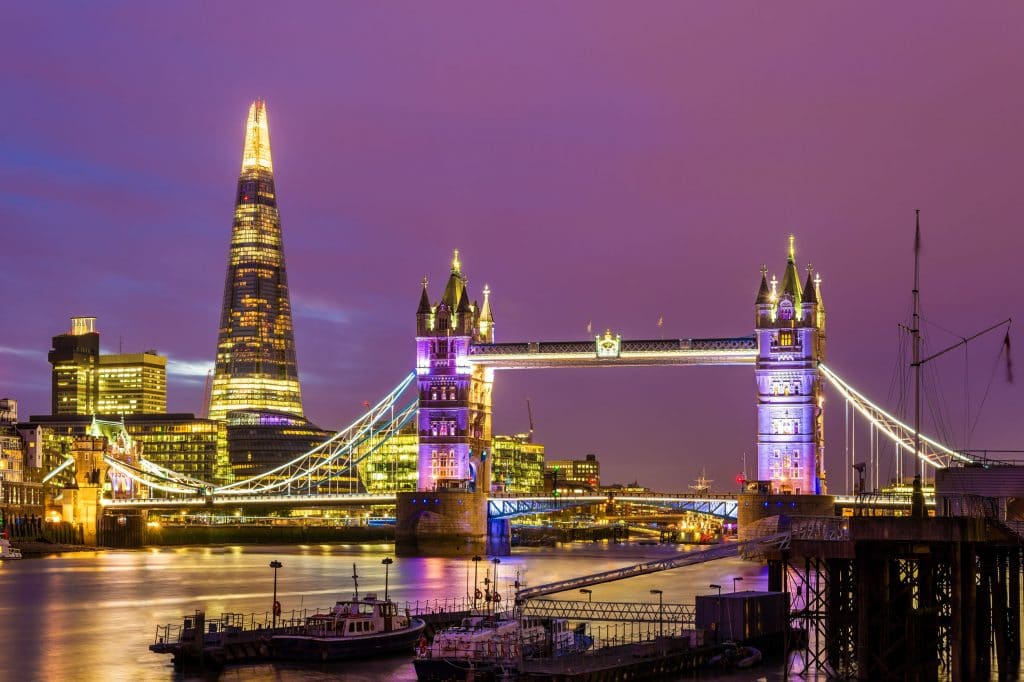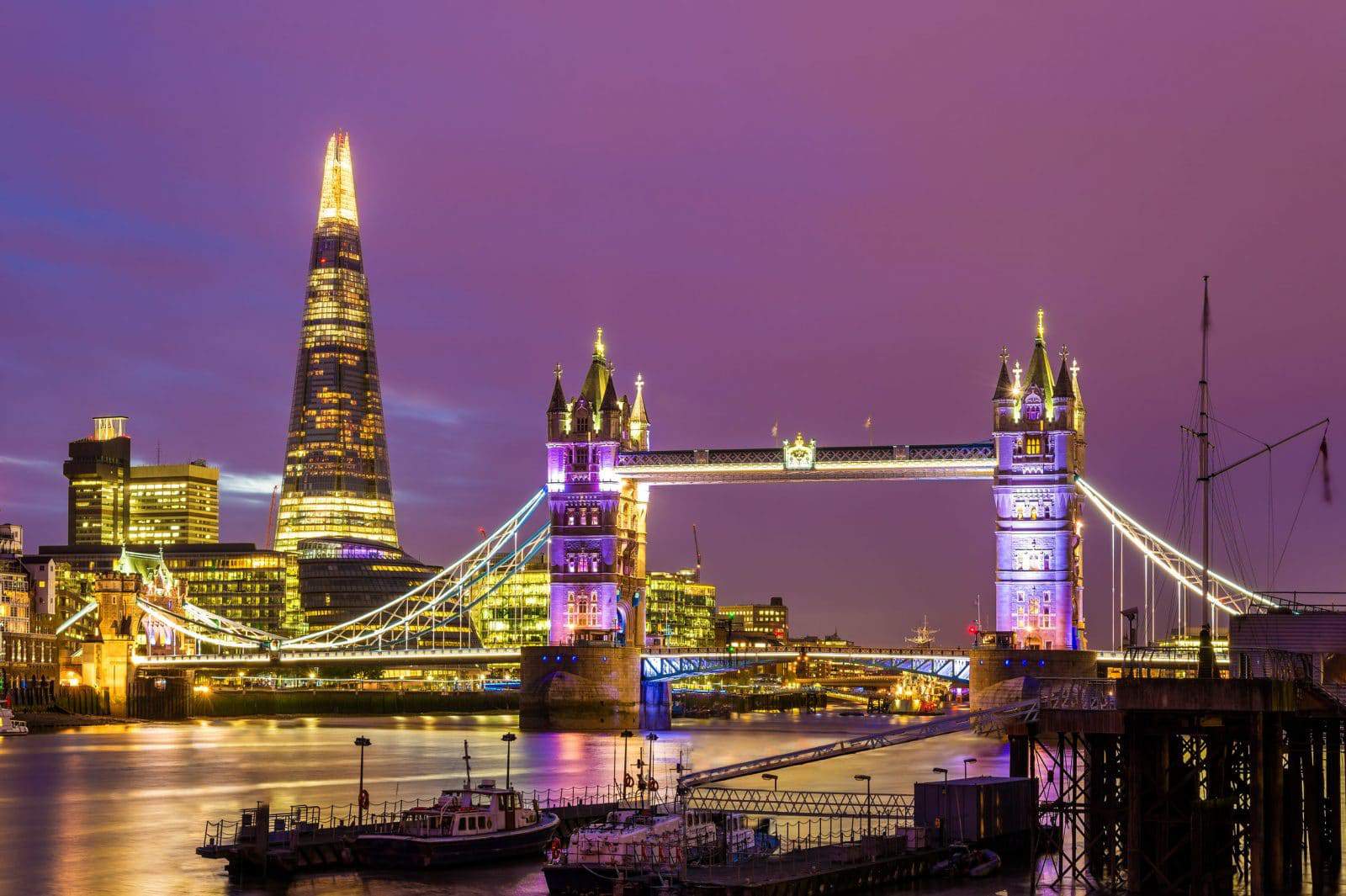 First Night? You've just arrived, so you're probably tired from the trip. If you don't feel like leaving the hotel, don't push it. It's best to rest because you'll need energy for the week ahead. If it's too early or you feel like going out for a drink, ask the hotel if there's an interesting bar or pub around or, if you're in an exciting neighborhood, take a walk to explore it.
First Day in London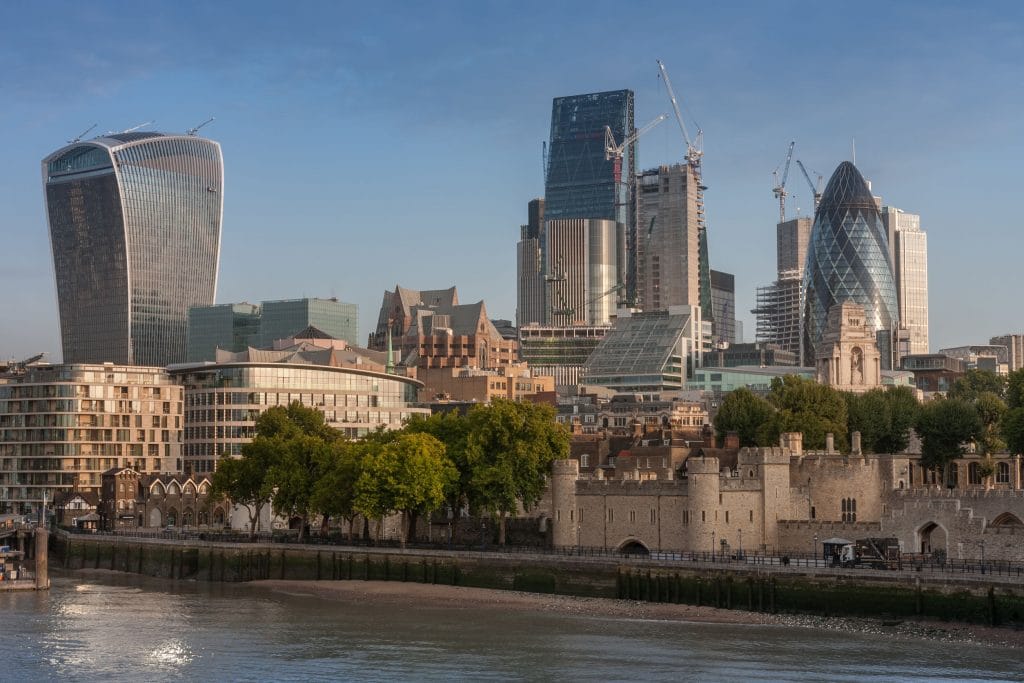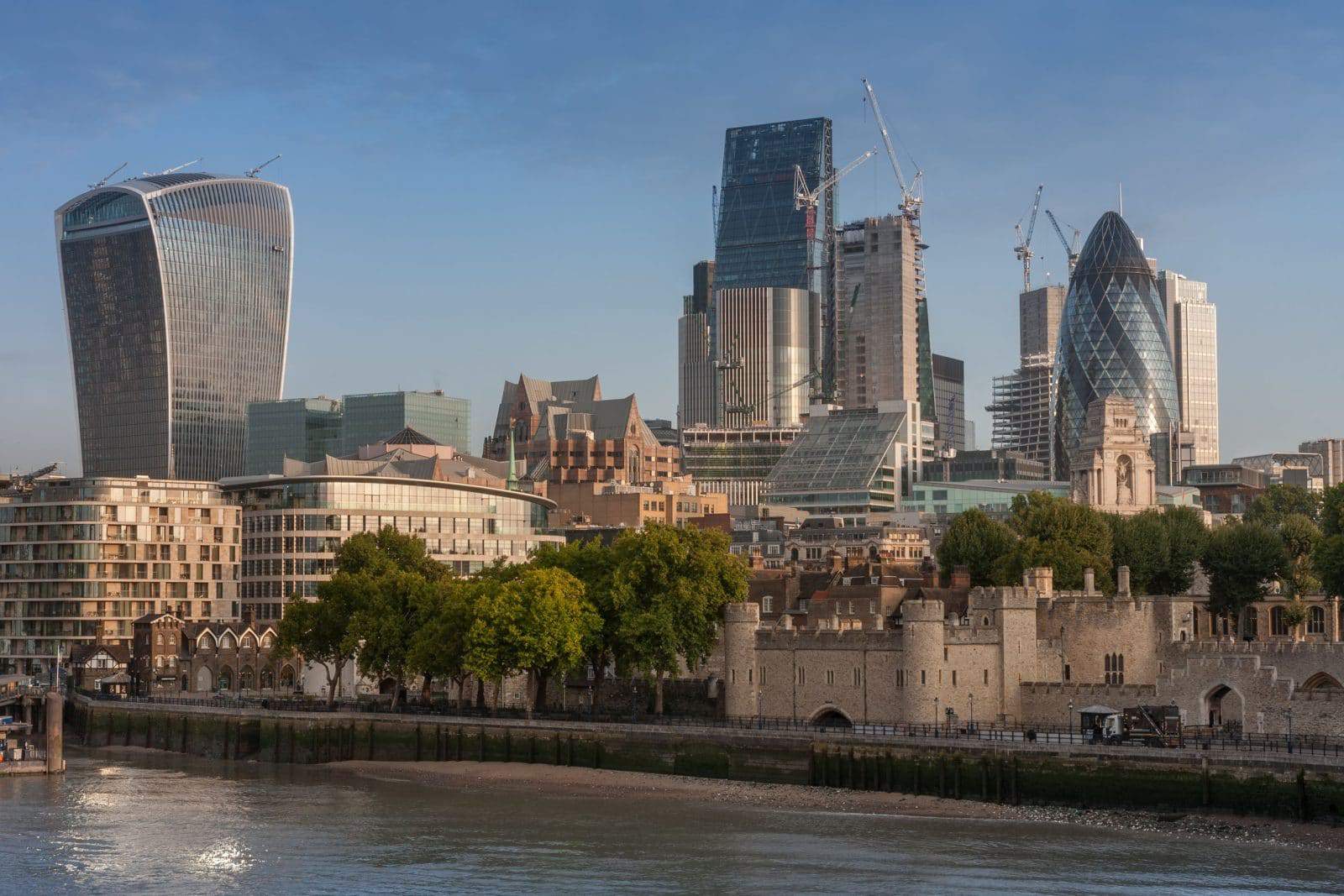 In the morning
Start at the City of London, also known as the Square Mile, the heart of the city. Start your day with a short 2-kilometer walk through the City's main attractions and historical landmarks.
First, the Museum of London where you'll get to know more about London's turbulent History, from the Romans to the Saxons and the Middle Ages. It's located in the roundabout between London Wall and Aldersgate St. and, like in most museums in London, the entrance is free.
Then walk for about 5 minutes towards the Thames and visit St. Paul's Cathedral, an Anglican Cathedral that's one of the most impressive in the world. Its dome is the second largest in the world, only surpassed by St. Peter's Basilica in the Vatican.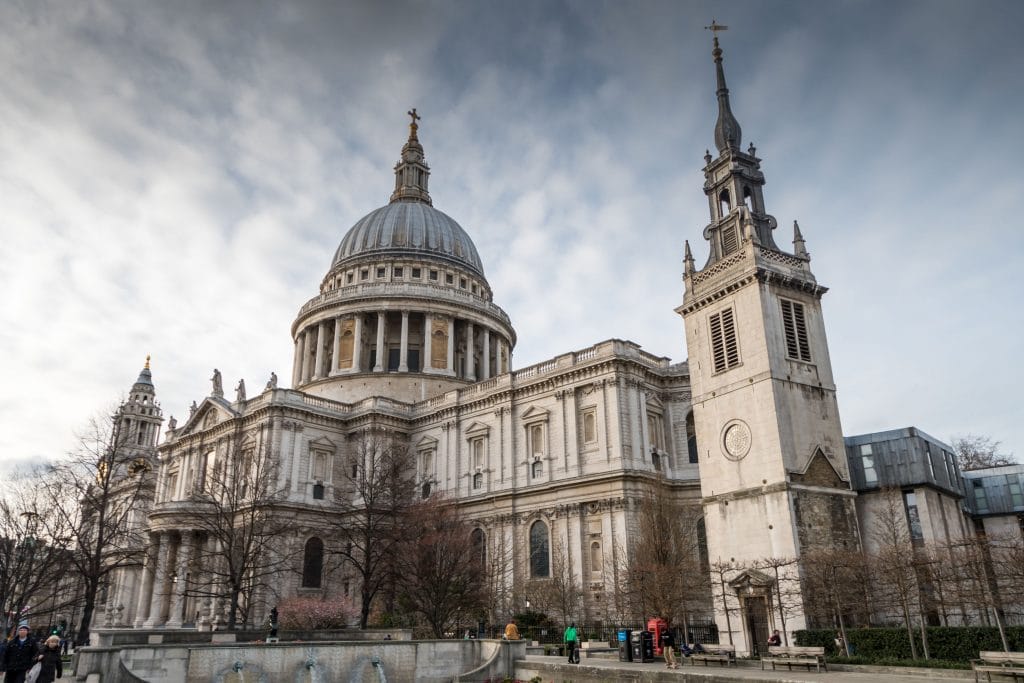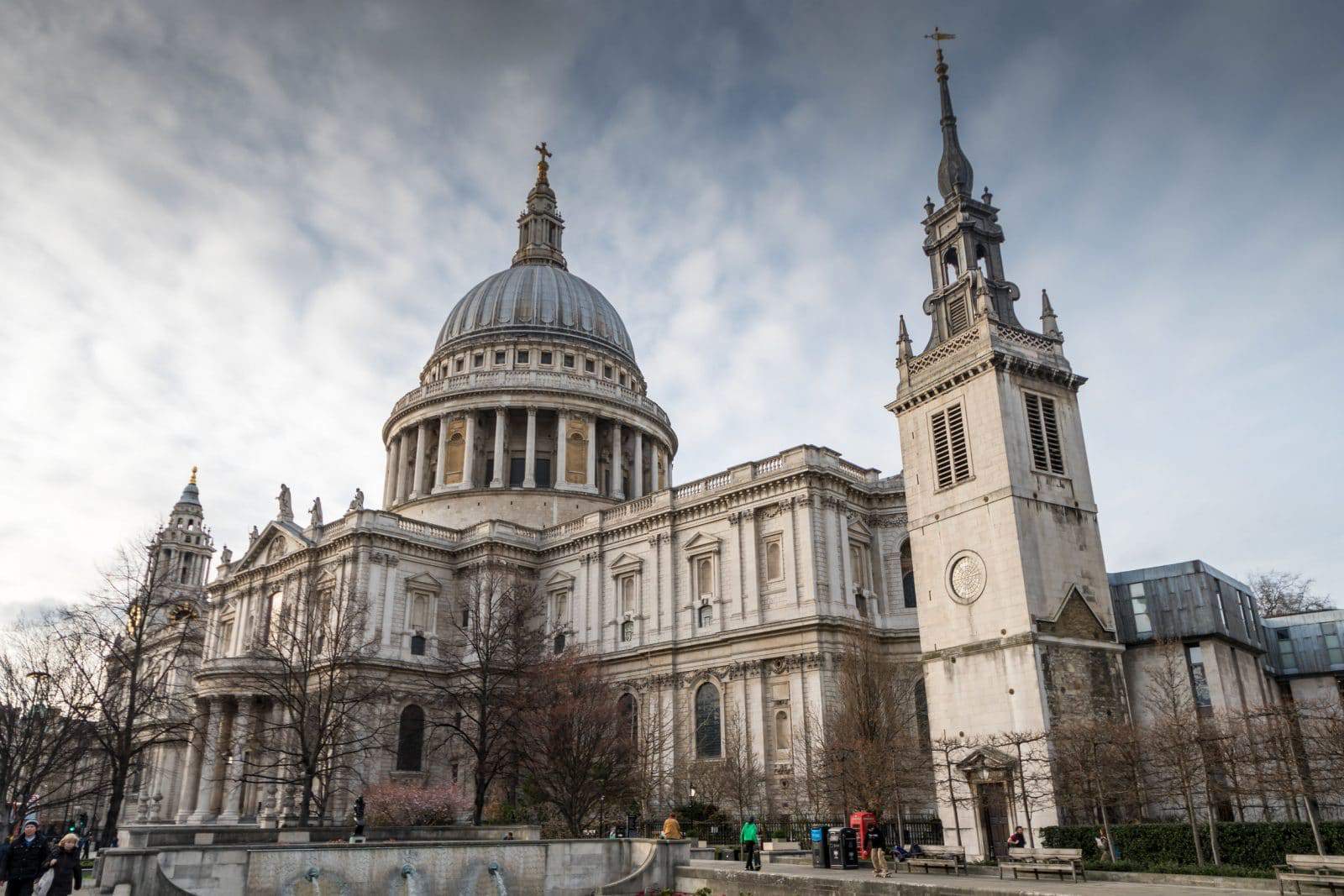 Unless you rushed through it, it should be lunch time by now. Look for the Burger and Lobster less than 5-minute walking distance from where you are, on Broad St. It's not very expensive for this part of town, and you can have a simple meal for a little more than 10 Euros.
There are plenty of restaurants in the area, so you can take some time until you find one you like.
After Lunch
After lunch, I suggest something that will definitely help you burn some calories. Go down a few meters towards the river to Cannon St. and walk for about 1 km until you reach The Monument, a memorial of the Great Fire of London.
Be brave and climb the 311 steps to the top. The ticket costs about 5 Euros, but the view from the top is worth it. After catching your breath, walk for 10 minutes towards the Tower of London and Crown Jewels Exhibition.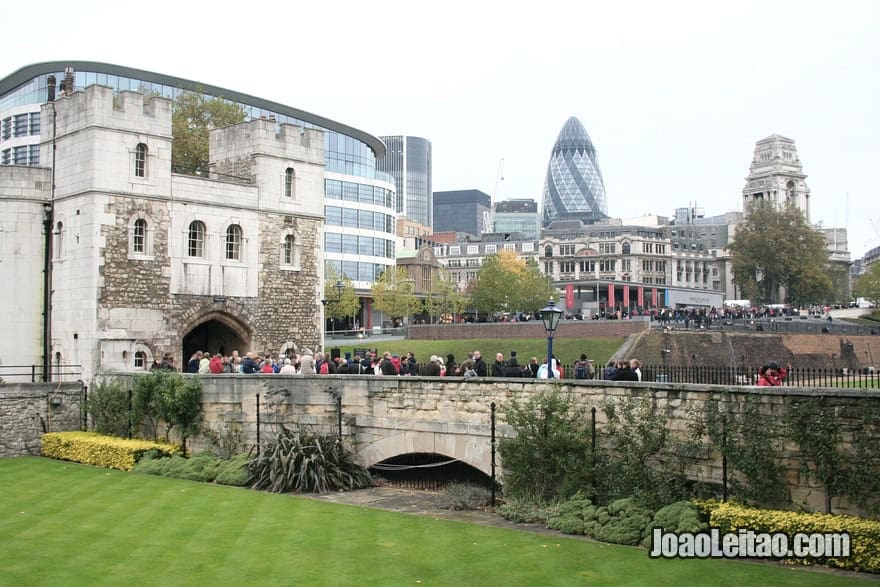 On the shores of the Thames River, this massive structure was built in the 11th century by order of William the Conqueror and has had several uses from the monarch's residence to the prison of the kingdom's destitute.
Currently, it houses the crown jewels and a colony of six ravens protected by Royal decree that, according to popular belief, protect the Tower and the British Crown.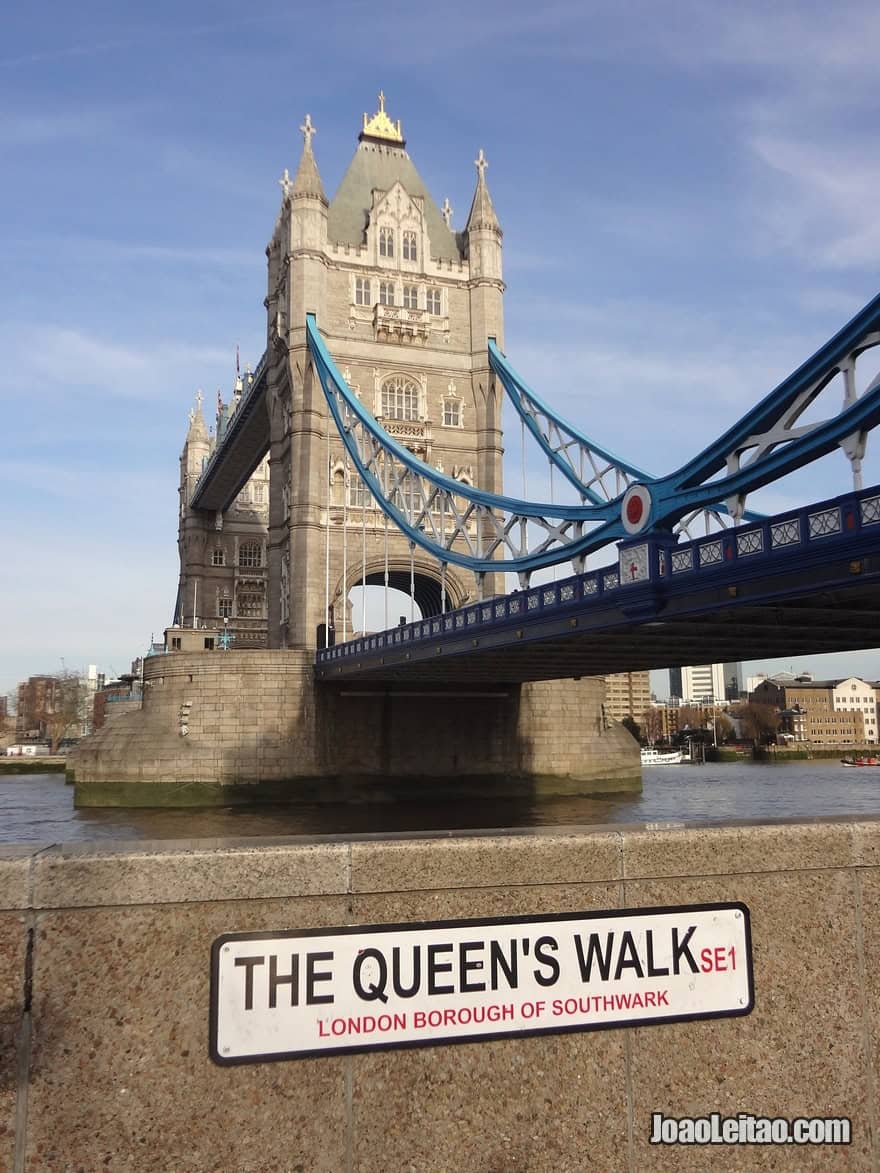 Next, walk across the adjacent Tower Bridge, also one of the most impressive structures of the city.
In the evening
If you still have the energy, walk 45 minutes to the London Eye (alternatively you can catch a bus) and buy a ticket for one of the giant wheel's rides for a spectacular view of the city. Enjoy fast-track admission and avoid queuing here.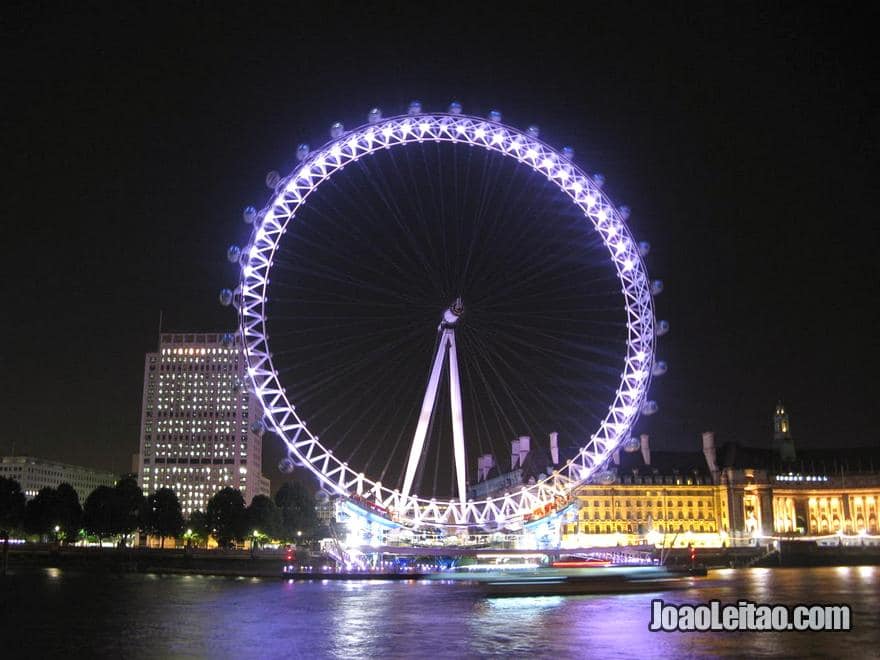 If you're not a fan of giant wheels and would rather spend the 25 euros of the ticket on a nice dinner or a night out, go straight to The Shard, the tallest building in London. You can dine at one of its top restaurants (they're top both in quality and in height) while enjoying a fabulous view over London. Get the View from the Shard Entrance Ticket.
These restaurants are expensive, so if you want to save money, you can grab a bite on the street and then go up to The Shard for a drink at sunset. The highest bar and restaurant is Gong on the 52nd floor.
It doesn't sound like it when reading this, but by now you've walked and seen a lot.
Enjoy the view and unless you have more energy to spare, call it a day. There's more to do tomorrow!
How to get back to the hotel? There are a few ways to get from London Eye to London Bridge. The cheapest way is by bus, with line 381 – 2€ and takes about 16 minutes. The quickest way to get is to take a taxi – 8€ – 11€ and takes about 5 minutes. If you decided to go to The Shard, you can walk back to your hotel.
Second Day in London
In the morning
On Sunday, especially if you're traveling in the spring or summer, spend some time at one of the many parks in the city.
When the weather is nice, there are always lots of people enjoying the sun and lots of outdoor activities. Start the day with a visit to Tate Modern, England's contemporary art gallery that's open every day from 10:00 am.
Unless you want to visit a special exhibition, the entrance is free. It's on Southwark, next to the Millennium Bridge, a pedestrian bridge that connects Bankside to the City of London.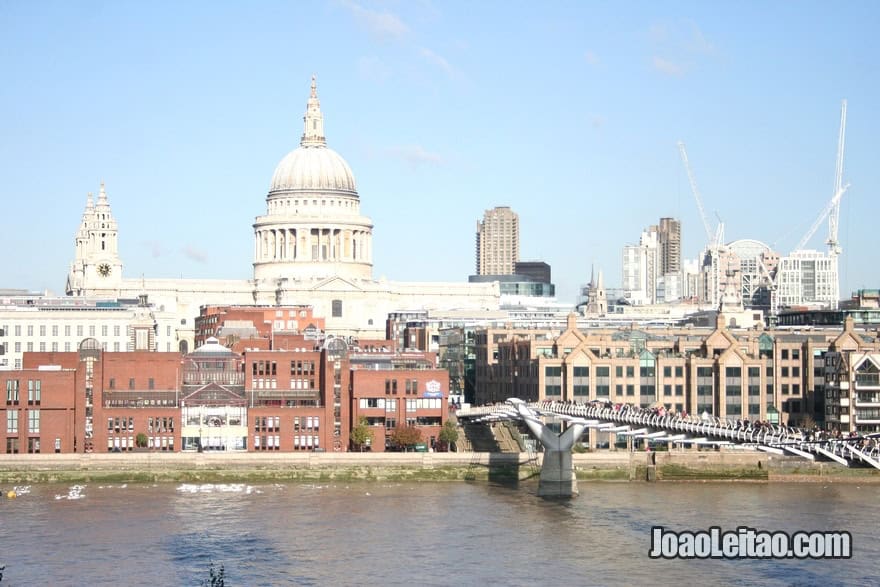 On your way out, look for a supermarket or a street market where you can buy some groceries for a picnic at one of the parks in the city.
I suggest St. James' Park, about 30 minutes walking distance from Tate Modern. Follow the lead of Londoners and relax while soaking up the sun.
Next, or if the weather isn't that great, go see the Buckingham Palace (or visit inside if it's open) located between the Green Park and the Buckingham Palace Gardens.
In the evening
For dinner, look for The Market Tavern five minutes walking distance from the palace on Shepherd Street, where you can have a reasonably affordable meal and one of the many beers available if you order from one of the snack menus starting at 5 pounds. Book a table in the main pub area.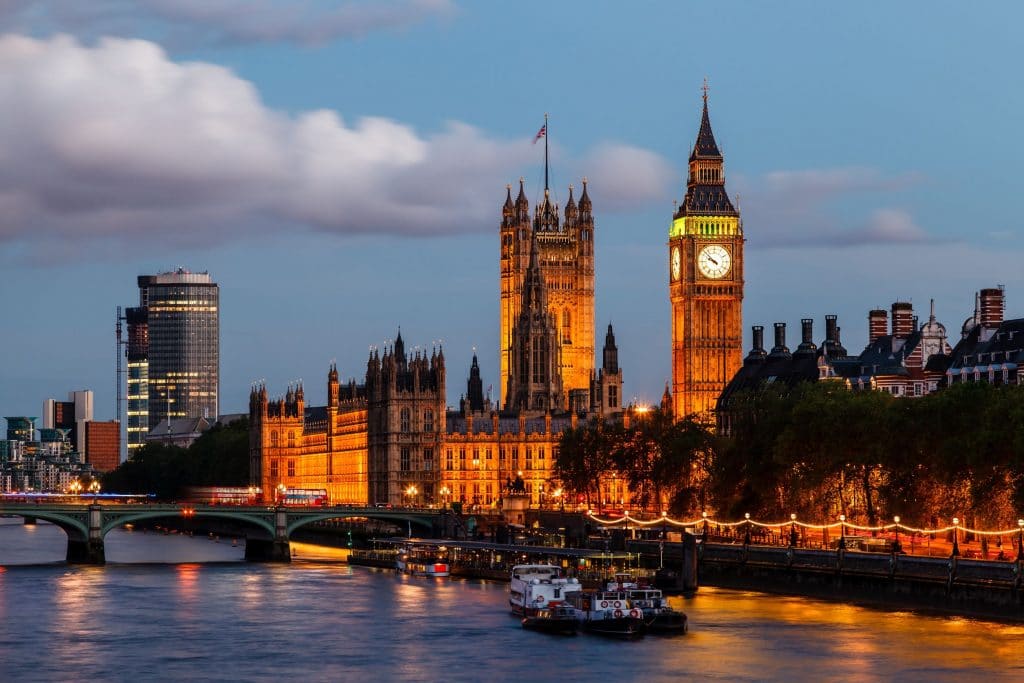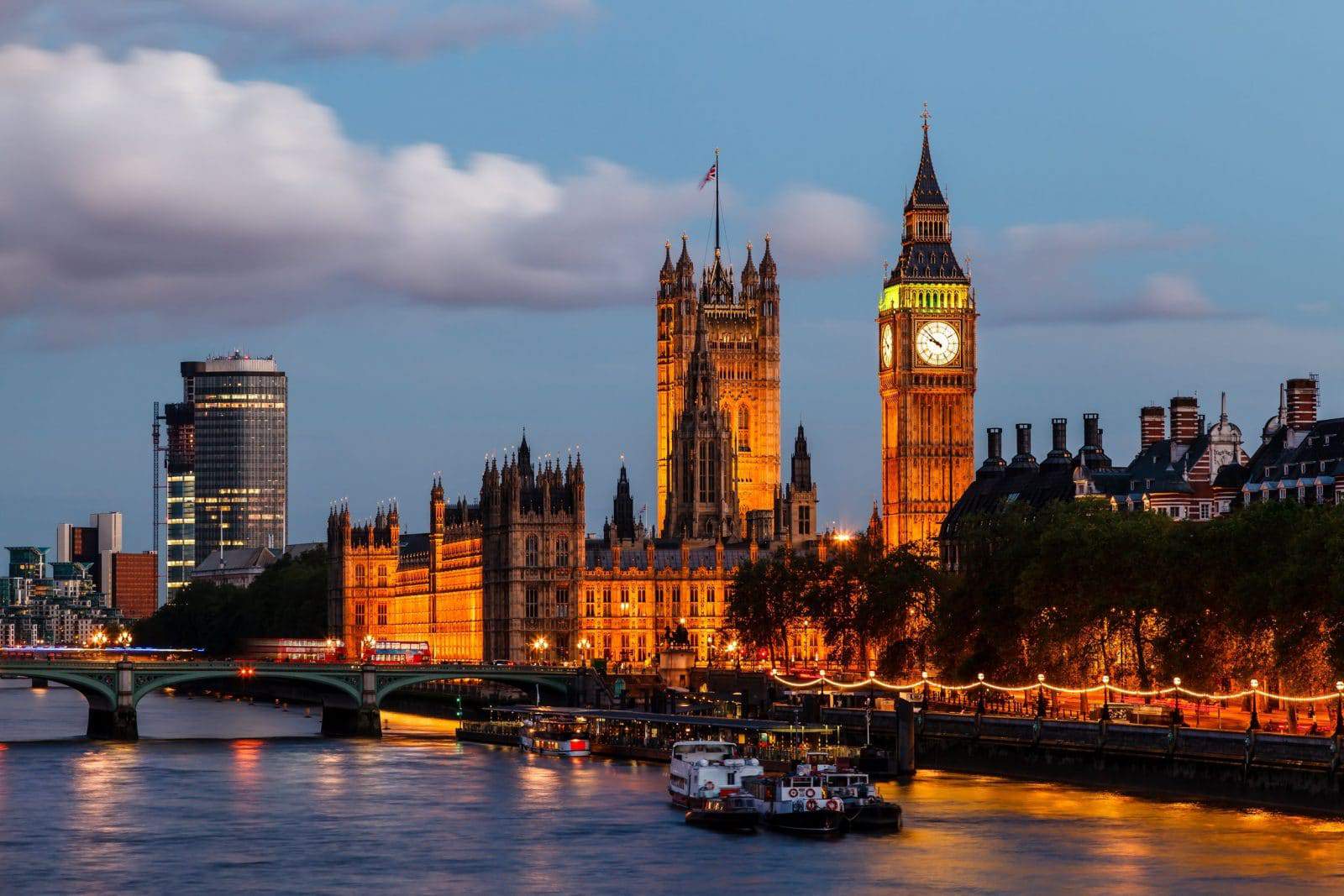 If you still have the energy and it's not too late in the evening, go down towards the Thames and walk for a while on the Millbank until you reach the Westminster Palace. Weather permitting, you'll see many people walking alongside the river.
How to get back to the hotel? There are a few ways to get from Buckingham Palace to London Bridge. The cheapest way is by subway – 5€ – 6€ and takes about 15 minutes. The quickest way is to take a taxi – 12€ – 15€ and takes about 7 minutes.
Third Day in London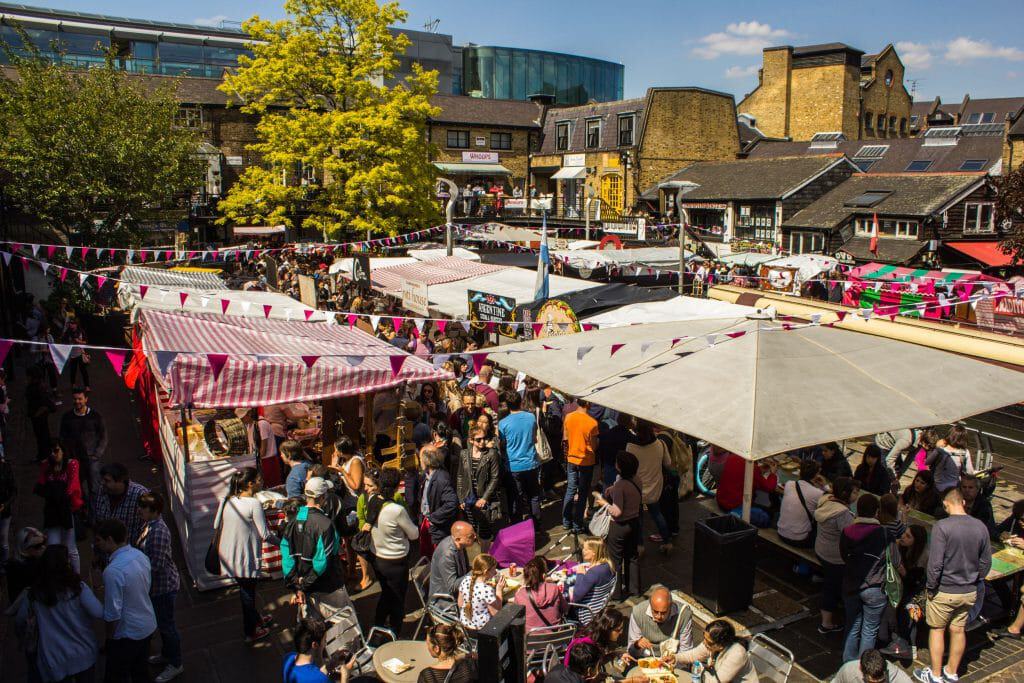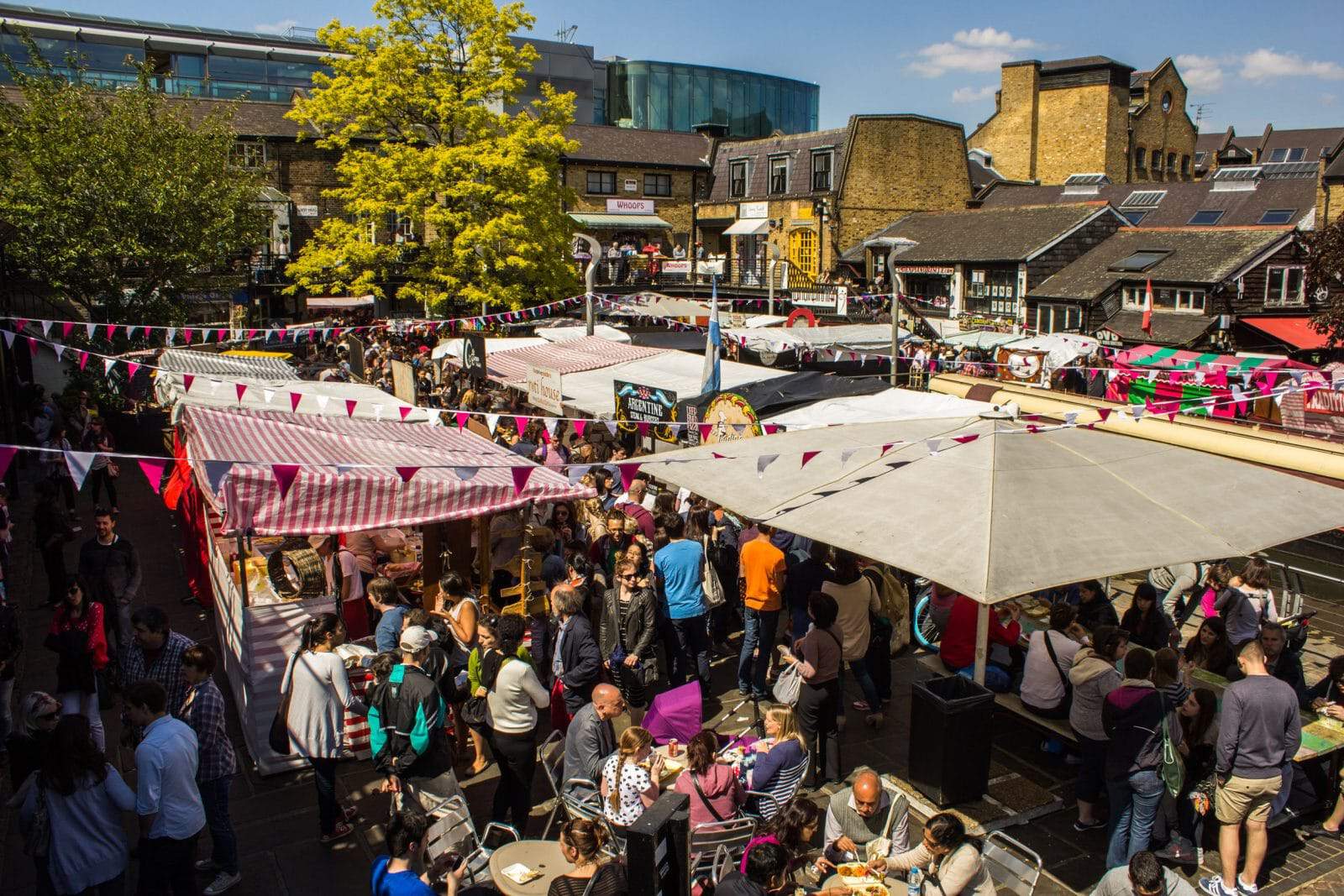 In the morning
Start the day with a short 3-kilometer boat trip from Westminster to Greenwich. After that go to Camden Market, one of the best-known markets in London where you can not only have a cheap meal, but buy vintage clothes, vinyl records, antiques, and many more things.
Transportation? There are many ways to get from Greenwich to Camden Town. The cheapest way is by bus – 2€ and takes about 47 minutes. The quickest way is to take a taxi – 28€ – 35€ and takes about 22 minutes. There is a hourly direct train departing from Maze Hill and arriving at London St Pancras and takes about 28 minutes.
In the afternoon, walk across Regent's Park (about a 30-minute walk) and go to Madame Tussauds, the wax museum that's also one of the main tourist attractions in the city. It's so famous it has several franchises all over the world. Buy the ticket to Madame Tussauds here.
If you're a fan of Sir Arthur Conan Doyle's detective books, visit the Sherlock Holmes Museum on Baker Street, less than 5 minutes walking distance from Tussauds. The ticket costs 15 Pounds (about 20 Euros). Get a Sherlock Holmes 4-Hour Private Guided Tour.
In the evening
Whether you travel alone or with friends, don't skip attending one of the many musicals in London. I suggest Wicked, at the Apollo Victoria Theater, a parody inspired by the Wizard of Oz. Get Wicked show tickets online.
Or you can discover the cinematic magic awaiting you at The Old Royal Naval College! Step into iconic film locations and be awed by the Painted Hall's grandeur.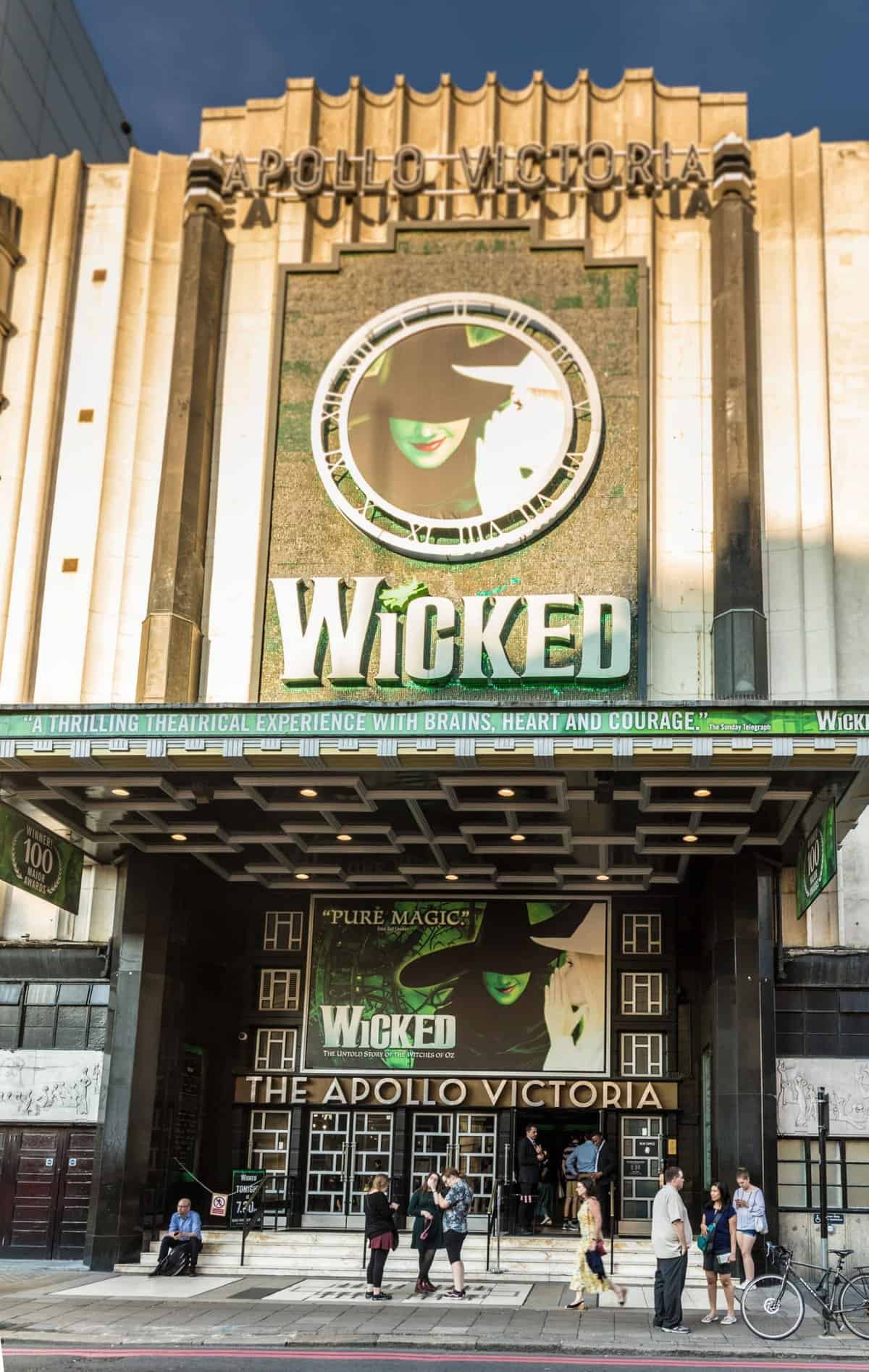 Before the musical, look for a restaurant serving pre-theater meals. Not only you can have dinner in time for the theater play before 7:30 pm, you'll usually get a discount by showing your ticket.
I suggest Opera Tavern, a tapas place on Catherine Street where you can snack for a little more than 5 Euros or have a full meal for 20. It's one kilometer from the Apollo Victoria Theatre at Covent Garden.
How to get back to the hotel? There are a few ways to get from Apollo Victoria Theatre to London Bridge. The cheapest way is by subway – 5€ – 6€ and takes about 25 minutes. The quickest way is to take a taxi – 13€ – 17€ and takes about 8 minutes.
Fourth Day in London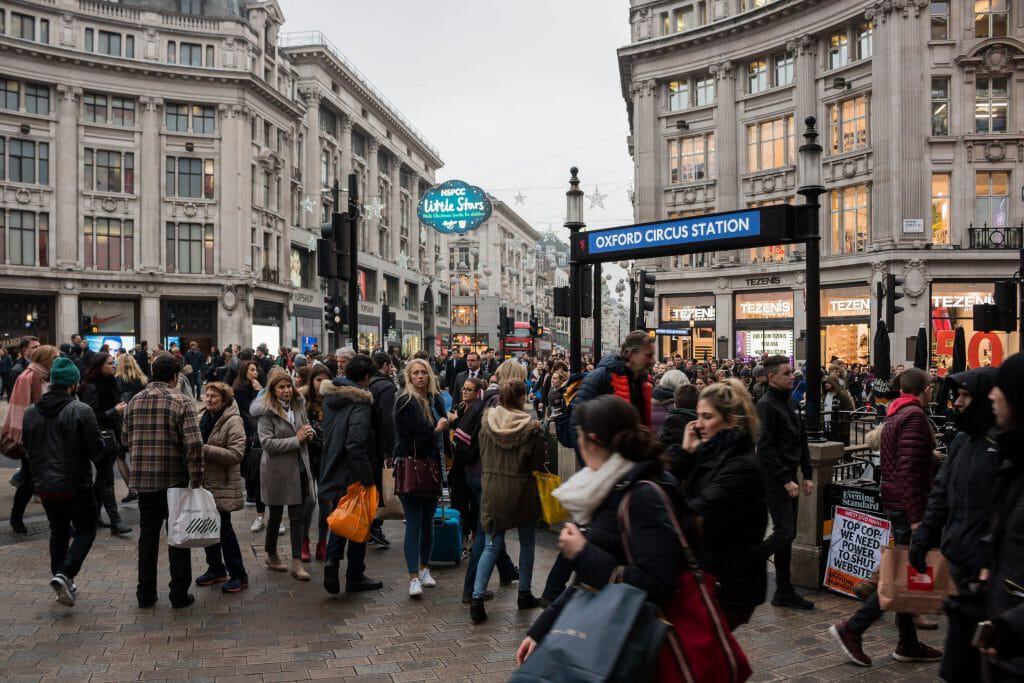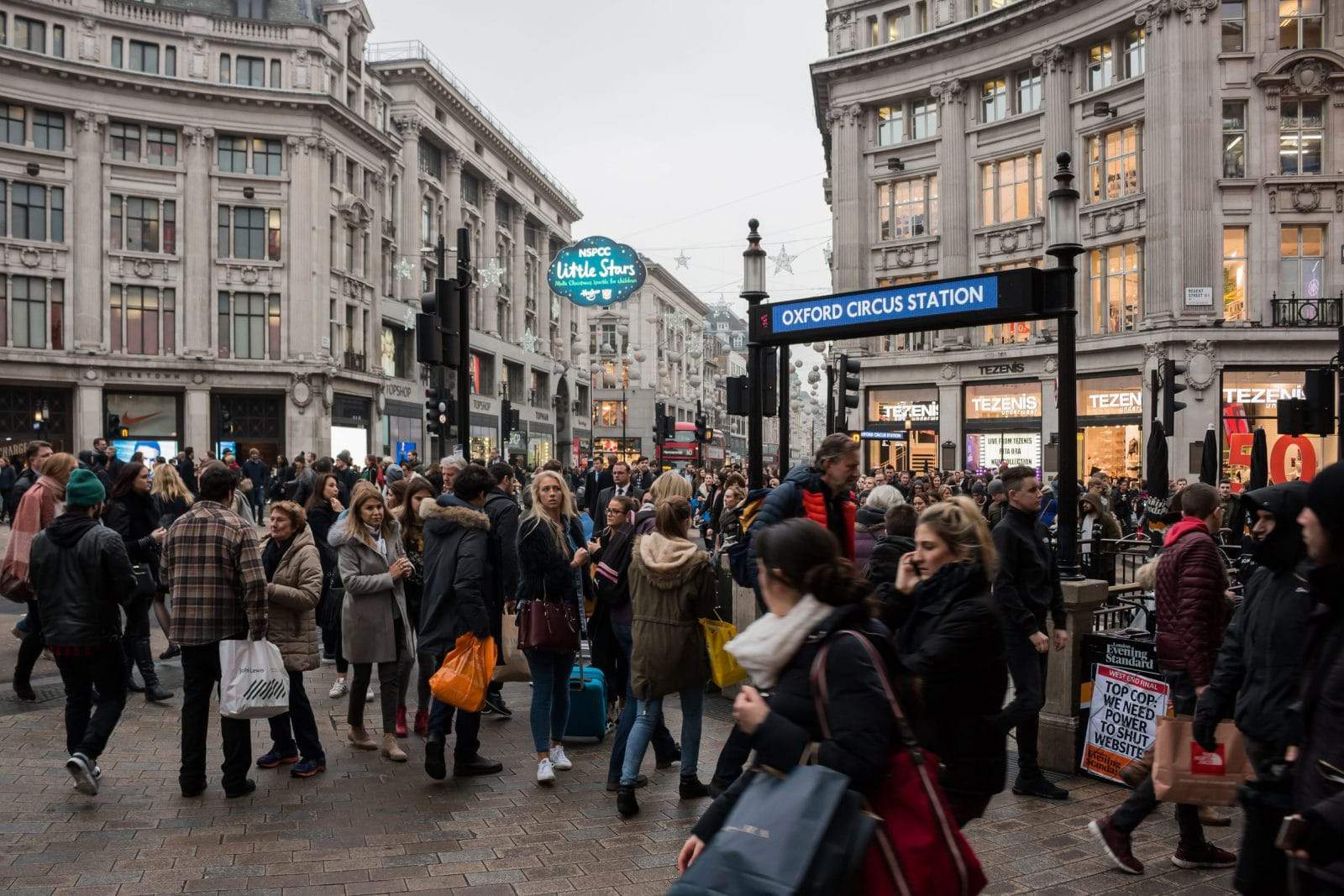 In the morning
Don't lose track of time or else you won't be able to do anything else today.
Don't leave your last-minute shopping for last. Start your day with a quick trip to Oxford Circus, Europe's busiest commercial area, for some shopping.
With over 300 shops on Oxford Street, Regent Street, and the many side streets, I'm sure you'll find what you're looking for.
When you start to feel peckish, look for a fish-and-chips restaurant or a fast food joint, so you don't waste time.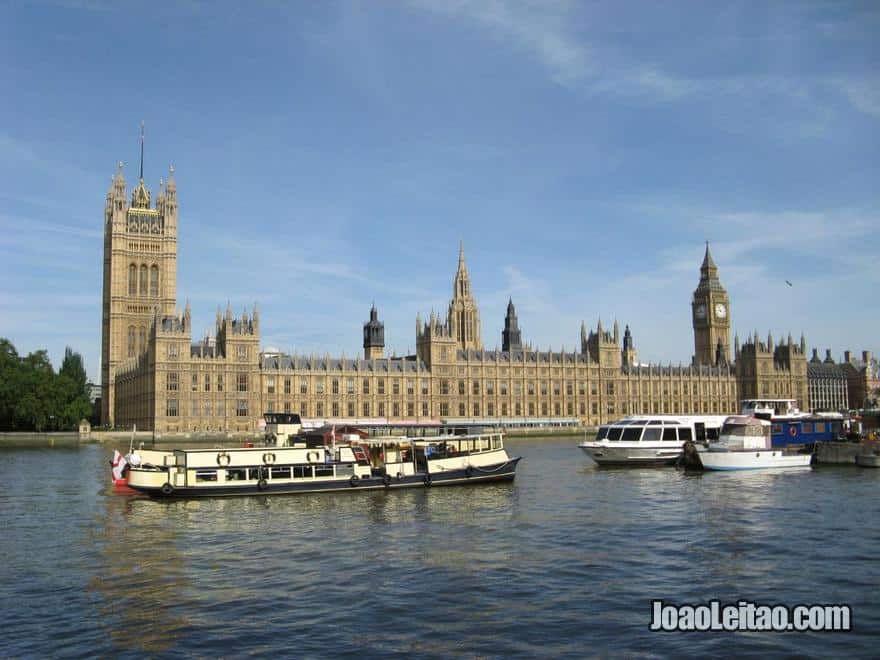 After lunch, visit the Westminster Palace within 20 minutes walking distance from Regent Street and take a guided tour of the palace, which is also the headquarters of the British Parliament.
It costs 25 pounds, but if you don't want to spend the money, you can still see the exterior and visit the areas open to the public, which is still worthwhile.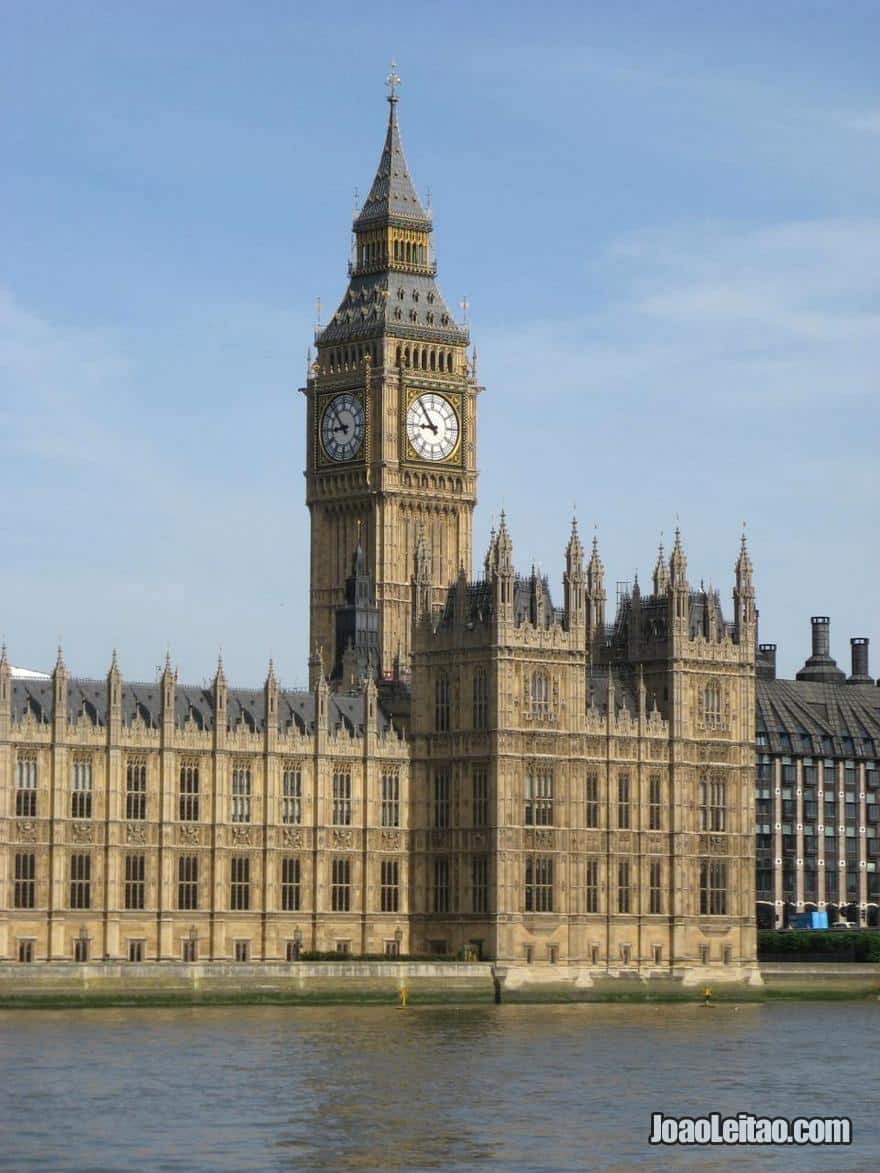 Look at the famous Clock Tower, now officially called Elizabeth Tower, and wait for Big Ben's ring at the hour.
Don't forget to visit Westminster Abbey right next door, on the other side of Abingdon Street, the most important church of London and England where British monarchs are crowned. Get your London Westminster Abbey Entrance Ticket & Audio Guide online.
In the evening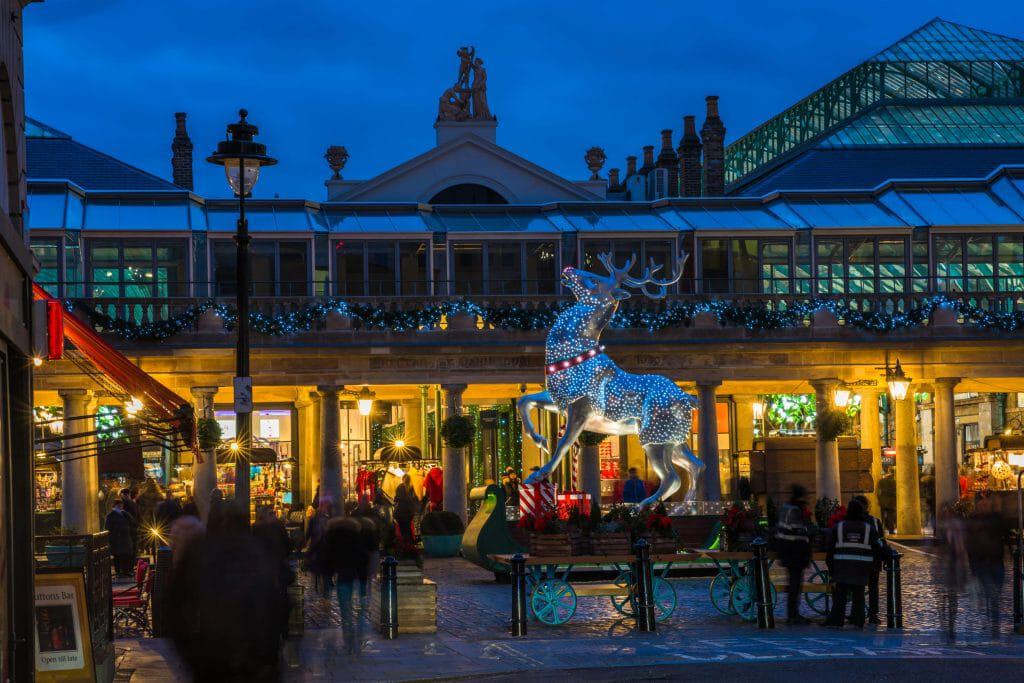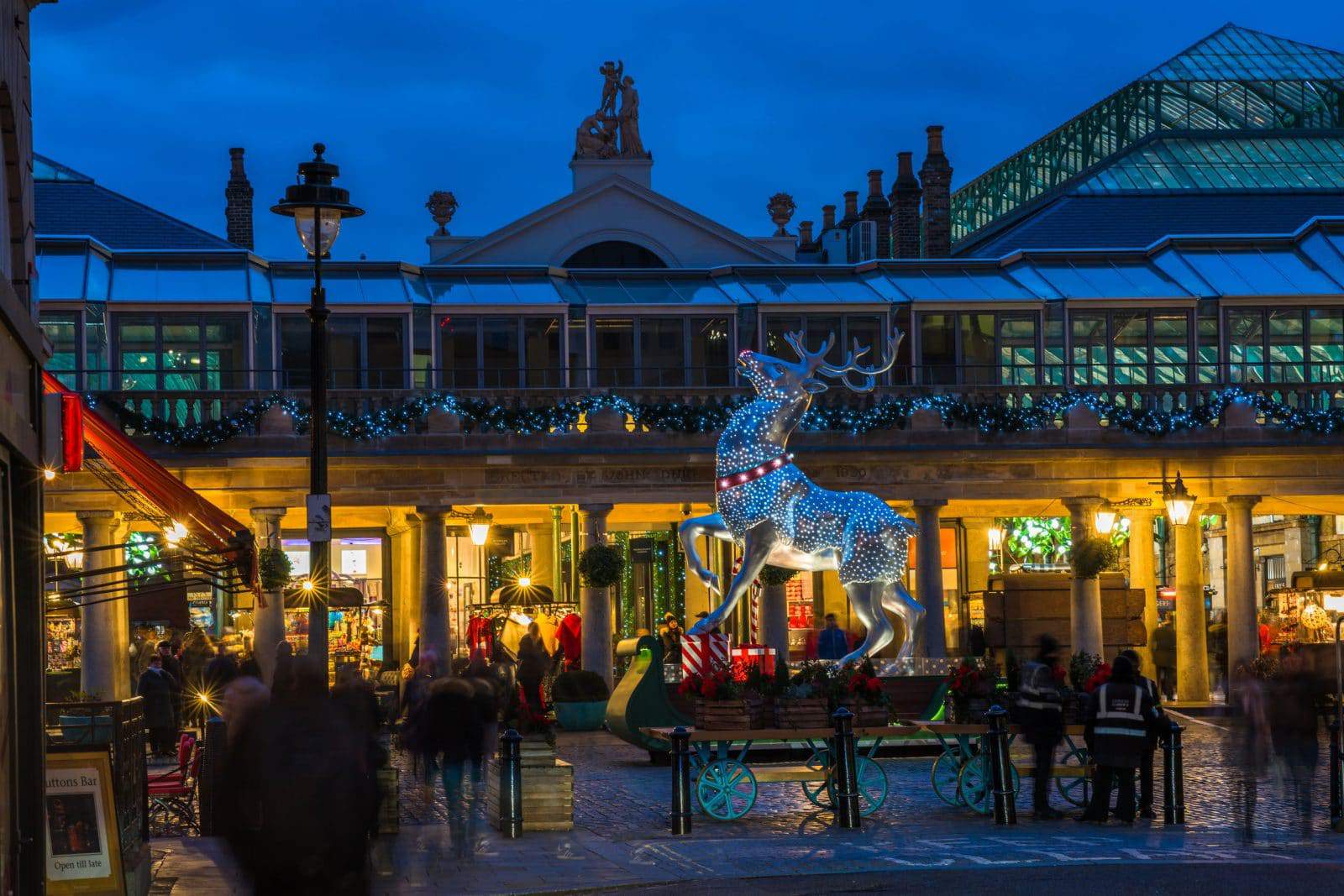 In the evening, look for The Lamb and Flag at Covent Garden to have dinner. It's one of the oldest and most charismatic pubs in London where, in addition to cheap meals around 10 to 15 Euros, you'll find a great diversity of beers and whiskeys.
If it's not too late when you finish eating, take a walk in Covent Garden before heading back to the hotel.
How to get back to the hotel? There are a few ways to get from Covent Garden to London Bridge. The cheapest way is by bus, with line 381 – 2€ and takes about 12 minutes. Also on the budget is by subway – 4€ – 6€ and takes about 3 minutes. The quickest way to get is to take a taxi – 4€ – 6€ and takes about 2 minutes.
Fifth Day in London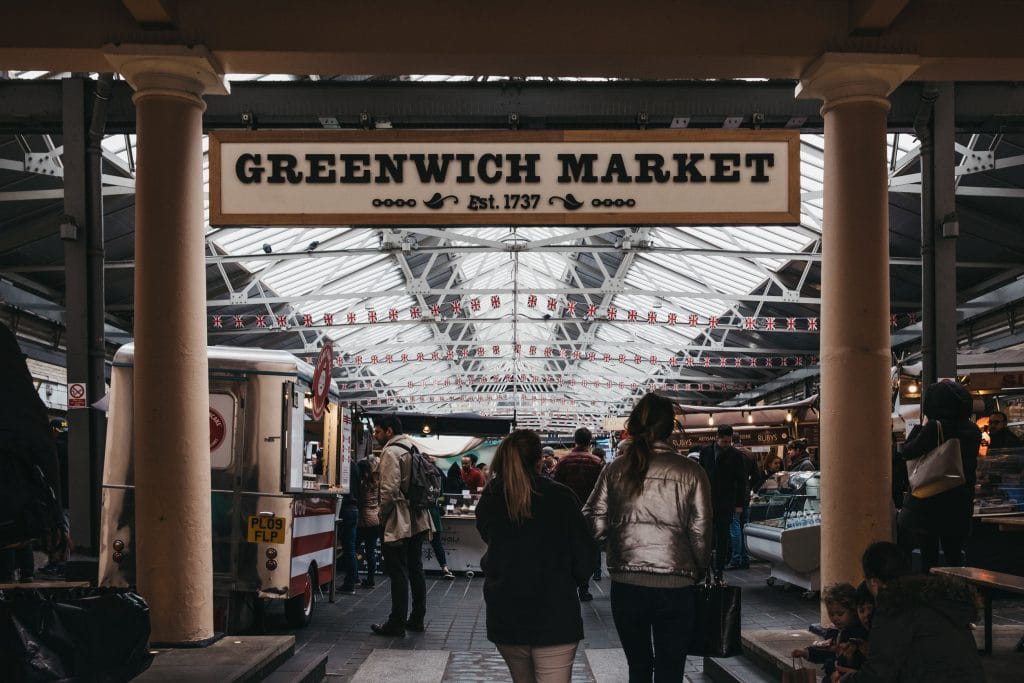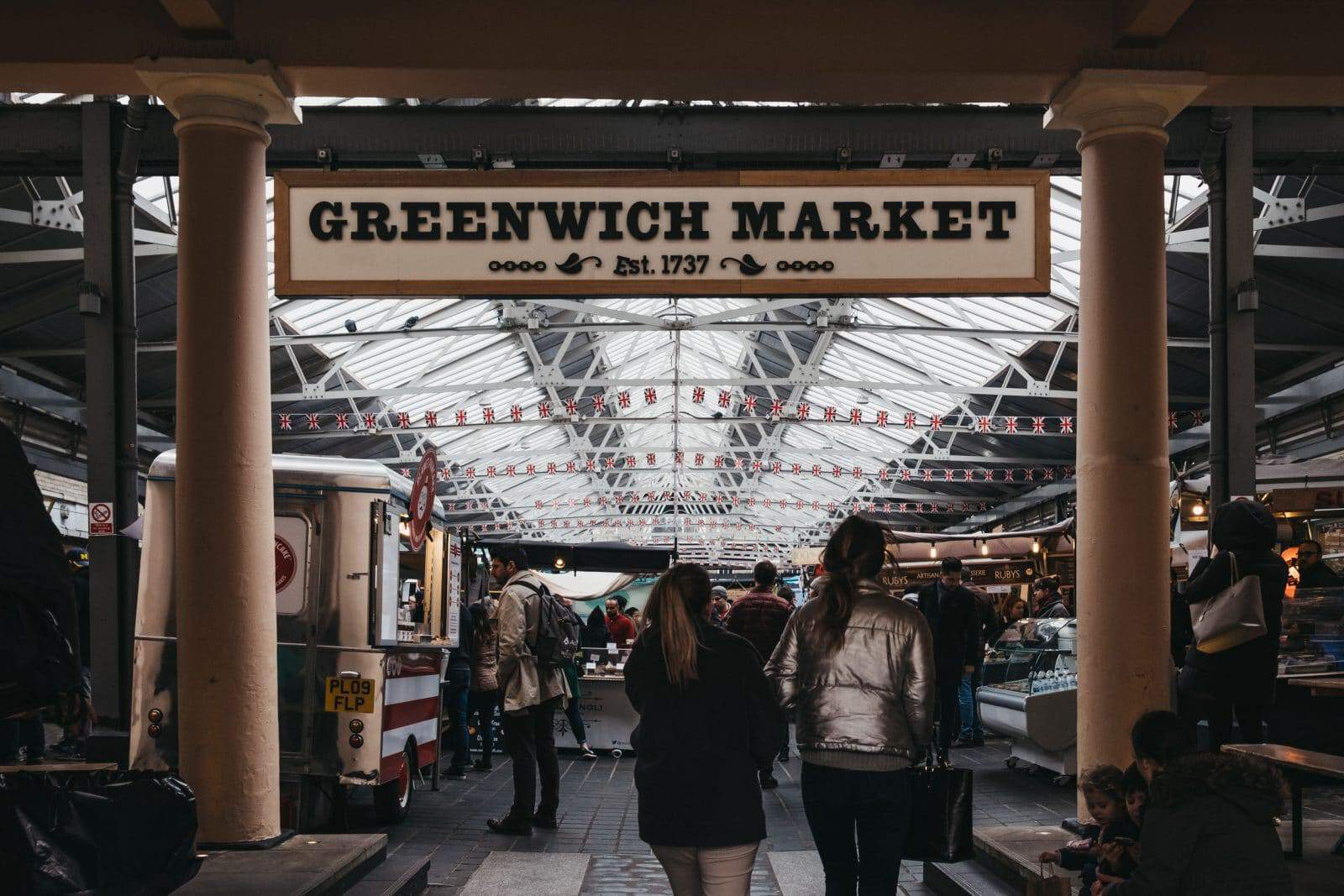 In the morning
Visit the Greenwich Market dedicated to arts, antiques, and handicrafts. It's one of the most charismatic markets in London, in a building classified as a UNESCO World Heritage Site. Take your time to visit.
After visiting Greenwich Market you should try to get some lunch in the area. After lunch search for the National Maritime Museum, about 300 meters from the market. The Royal Observatory, also in the same neighborhood will be the last place you will visit in the neighborhood. Get Royal Observatory and Cutty Sark Tickets.
In the afternoon
At the end of the day, catch the subway or get a taxi to the City of London, and look for the Ye Olde Mitre Tavern. It's a true hidden gem of London and probably the most difficult tavern to find in the city, in a narrow alley. It's on 1 Ely Court, Ely Place, London. Phone: +44 20 7405 4751.
Transportation? There are many ways to get from King's Observatory to Ye Olde Mitre. London Underground takes around 38 minutes and departs every 15 minutes. Tickets cost 5€ – 7€. Taking a taxi takes around 23 minutes and costs 30€ – 40€.
Going back home?
Last morning: There is not much left to do, and you still have a long way to go to catch your flight. The best option is to pack and travel to the airport, by car or by train, with enough time available to avoid mishaps.
Options to the airport
Heathrow Express train ticket – 25 Euros.
Visit Bath and the Stonehenge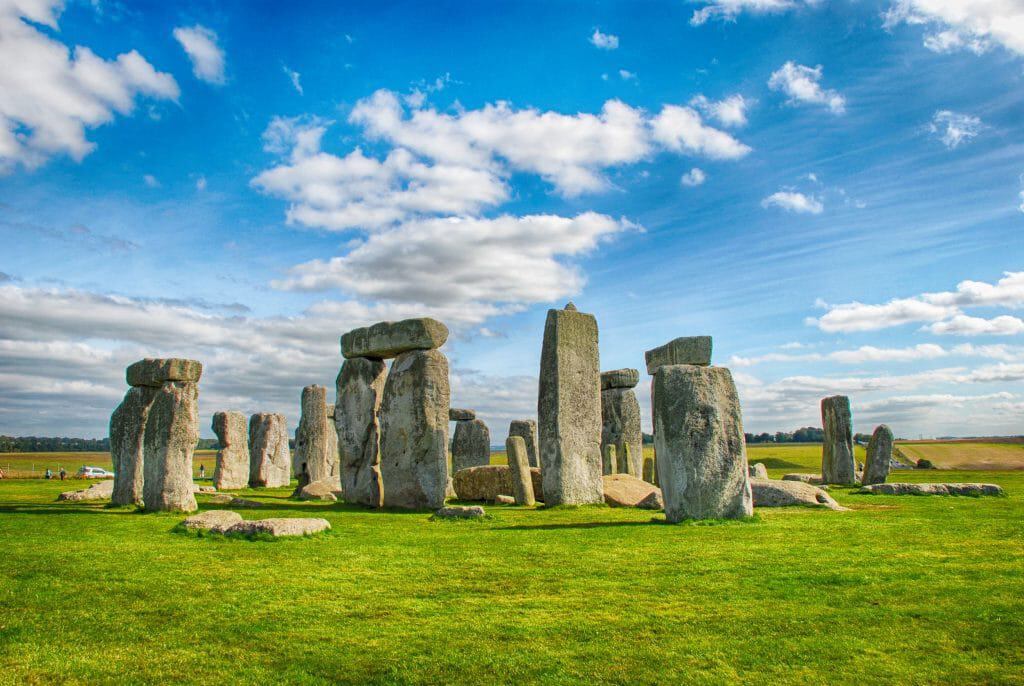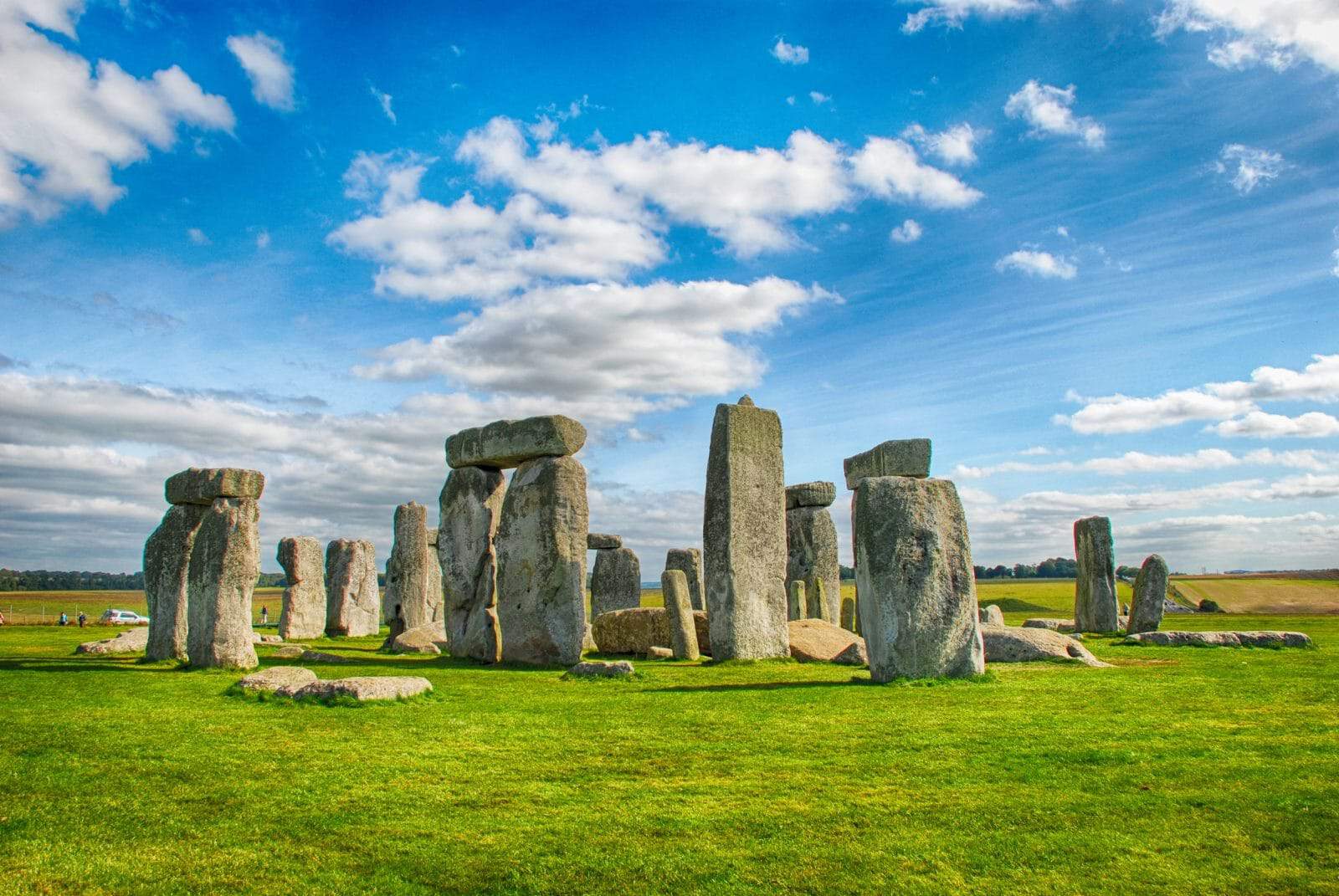 In the morning
For this last full day in England, I suggest a day trip to the beautiful city of Bath, famous for its baths and hot springs. It's about 150 km west of London, a two-hour train ride away. If you're not afraid to drive on the "wrong" side of the road, rent a car to get around more freely.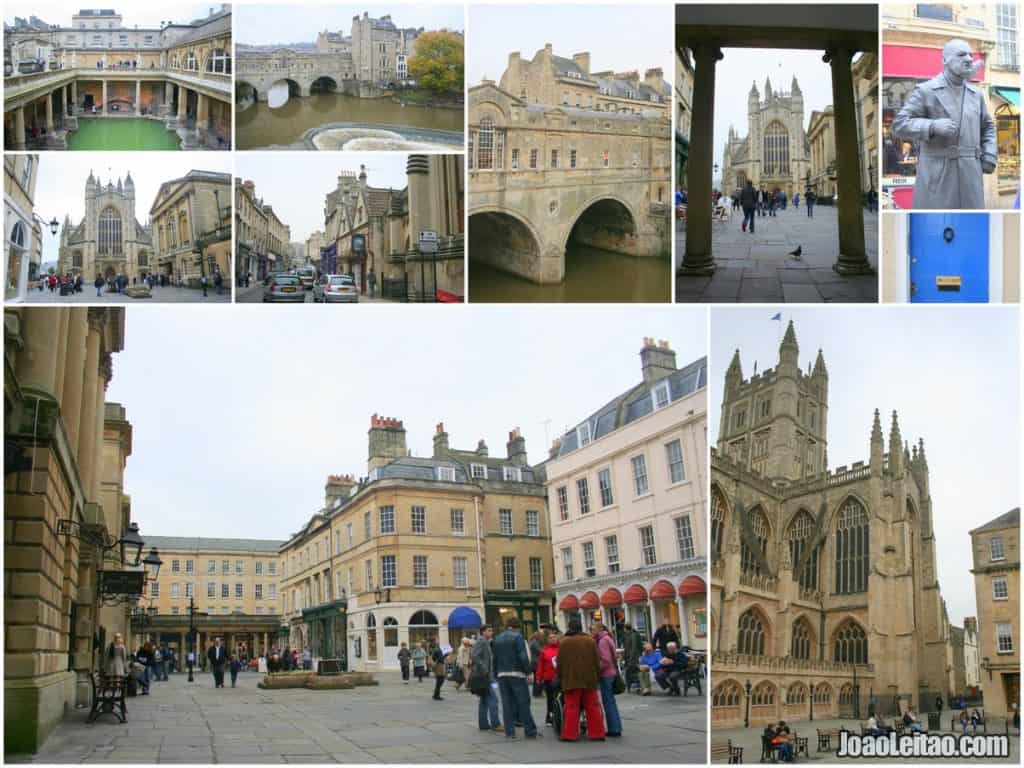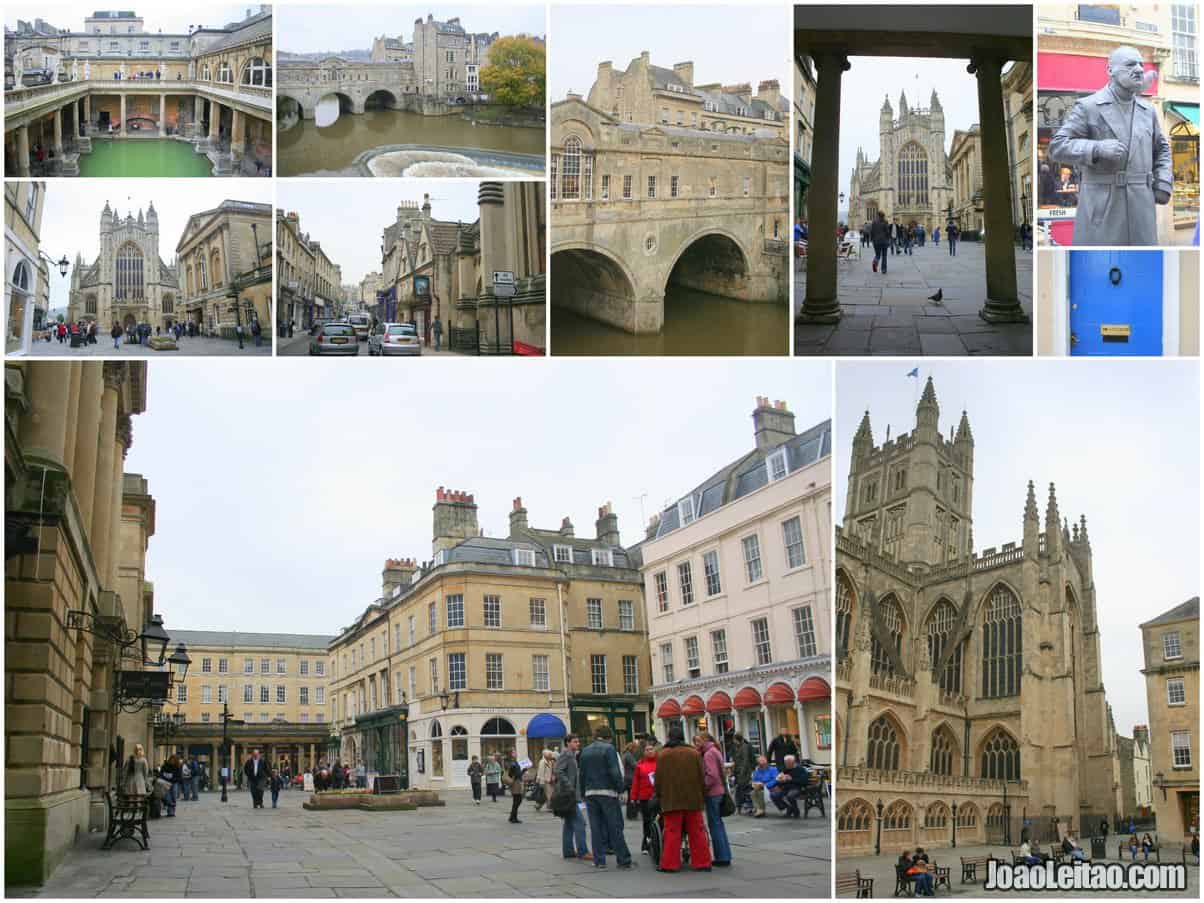 When in Bath, don't forget to visit the Roman Baths. Try to travel as early as possible to avoid the crowds that typically arrive around lunchtime. For lunch, look for Chapel Arts Café, a restaurant/café with different vegetarian options and affordable. If you have the time, take one of the free walking tours guided by volunteers, who show you all the city's main attractions in about two hours.
While driving to Bath, you can take a detour to world-famous Stonehenge, the Bronze Age megalith monument that it's believed to be connected with astronomy and religious practices. You can also take a day-tour from London to visit Bath and the Stonehenge.
In the evening
For dinner, look for Casanis, a very cozy restaurant in the city center. A meal costs around 20 to 30 Euros per person, but it's worth it for the atmosphere and the quality of the food.
Spend the night at one of the gorgeous hotels in Bath to relax before your returning trip. Accommodation is cheaper here than in London, and you can stay at a double room at a great hotel like Aqua Sulis or Bay Tree House for less than 150 Euros.