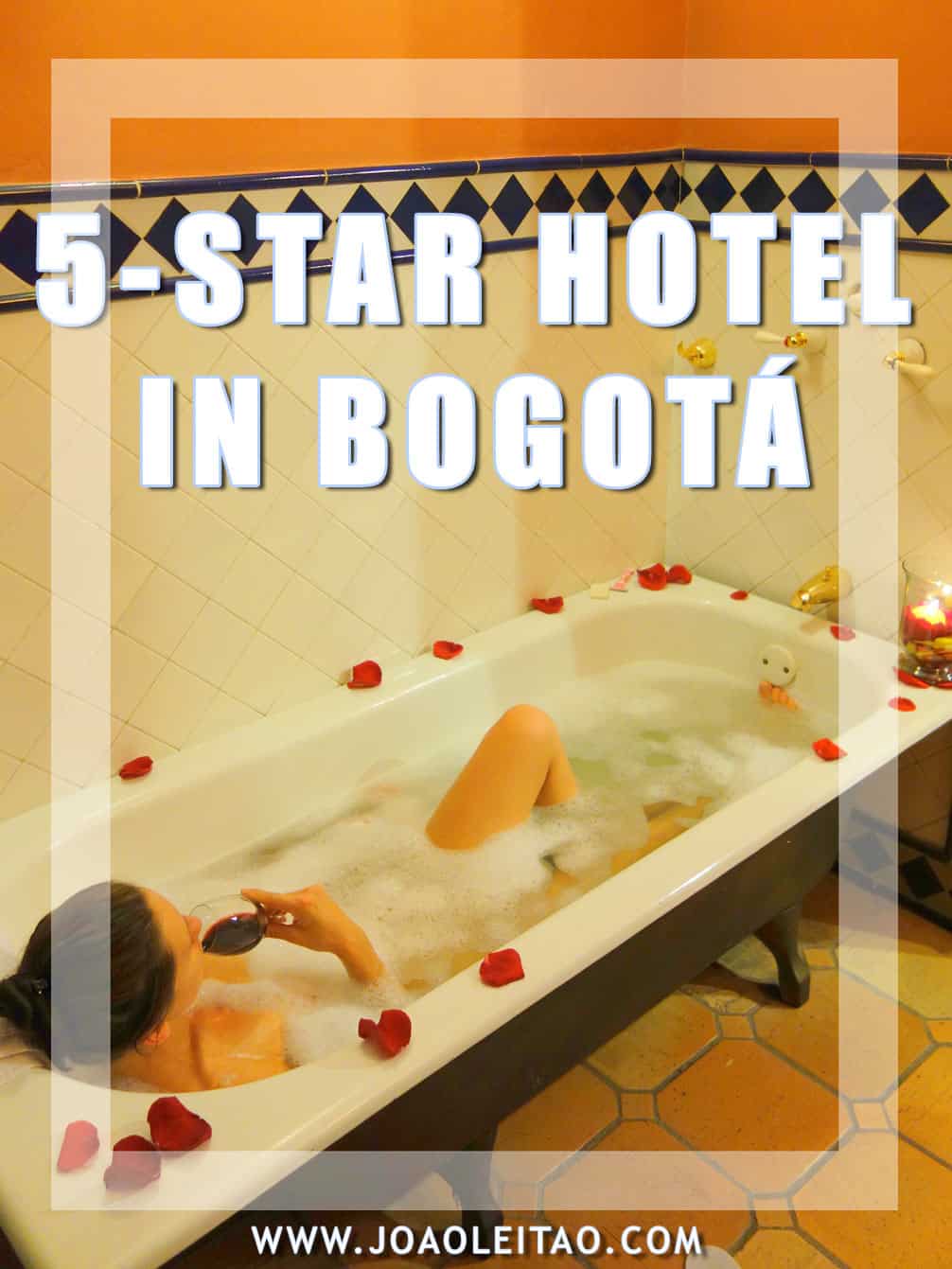 Back in 2013, and during my stay in Bogotá, the capital of Colombia, I decided to impress my wife with a nice gift to commemorate the 13th anniversary of our first date.
After some research, I found out that one of the most prestigious and best hotels in Bogotá is actually located right in the heart of Bogotá. I booked one night at the Hotel de la Opera – a romantic 5 Star Hotel in Bogotá city center.
This hotel is located inside a beautiful colonial building in Bogota's La Candelaria district, formerly called the Cathedral district, just across the San Carlos Palace and aside of the Cristóbal Colón Theater in Bogota's historic center.
Hotel De La Opera staff is extremely friendly and helpful. We were really well received. The buffet breakfast was very good with a nice variety of fruits, cheese, cakes, and bread. There's a cook preparing omelets for you right there.
5-star Hotel de la Opera has an indoor swimming pool which is very nice. Additionally available is a spa with a sauna, a hot tub, and a Turkish steam bath that offers a variety of health and beauty treatments, such as aromatherapy and the unique chocotherapy.
What I liked about Hotel de la Opera:
It's quite an affordable 5-star hotel;
The nicest historical street view I had from any hotel bedroom in South America;
Location! Location! Location! Bolivar Square and the National Cathedral are only 2 blocks away;
The fastest wireless WIFI Internet speed I had in Central and South America;
The best variety of food found in any breakfast in any hotel in Central and South America;
The most romantic hotel during my 19 months Round the World Trip;
Amazing SPA where you can make relaxing body treatments and have a nice massage;
Bogota Panoramic view of the rooftops and bell towers in El Mirador and La Scala Restaurant.
---
Romantic hotel bedroom in Colombia
---
"It's enough for me to be sure that you and I exist at this moment." – One Hundred Years of Solitude by Gabriel García Márquez, the Colombian writer.
Can you believe that our Bogota hotel bedroom was totally decorated with rose petals, an anniversary card and a bottle of red wine? From the moment we entered the room, we had a trail of petals going all the way of reaching the comfortable bed. Amazing, isn't it?
---
5-Star Hotel in Bogotá
---
Hotel facade and main entrance
---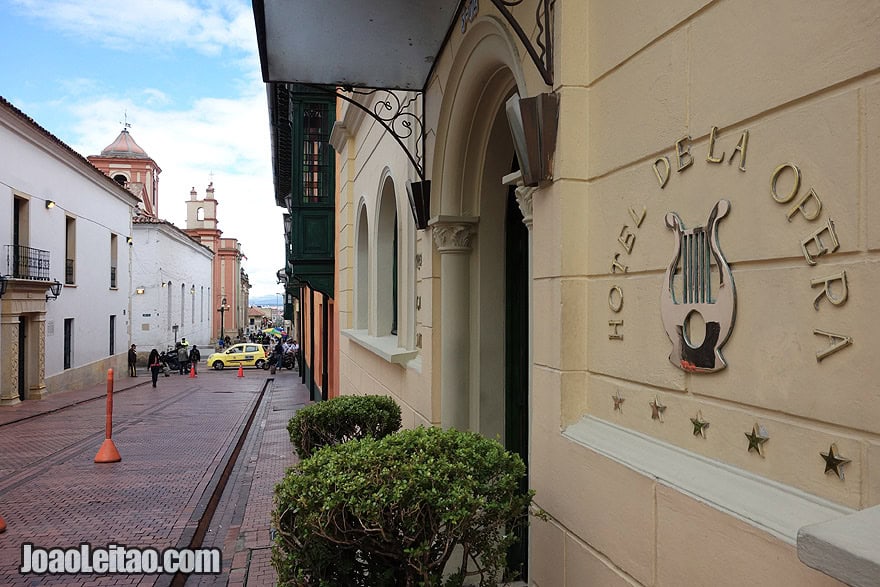 ---
View from Hotel de la Opera terrace
---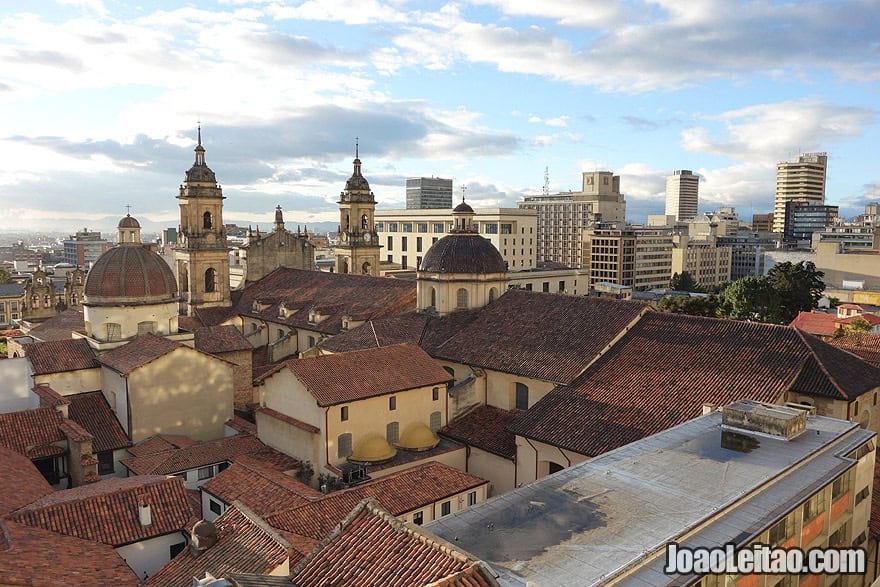 ---
The colonial architecture of Hotel de la Opera patio
---
---
Main areas of Hotel de la Opera
---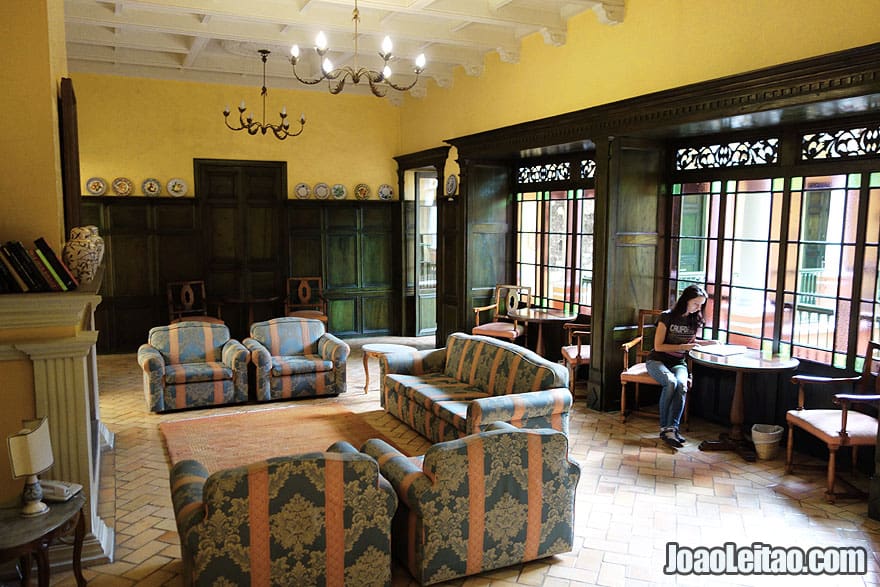 ---
Main patio of Hotel de la Opera
---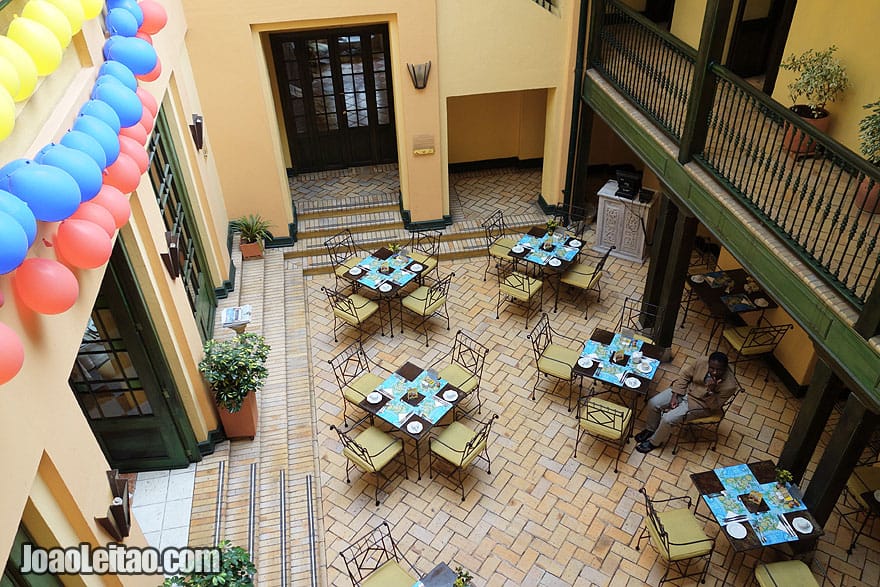 ---
Breakfast table in the Hotel de la Opera
---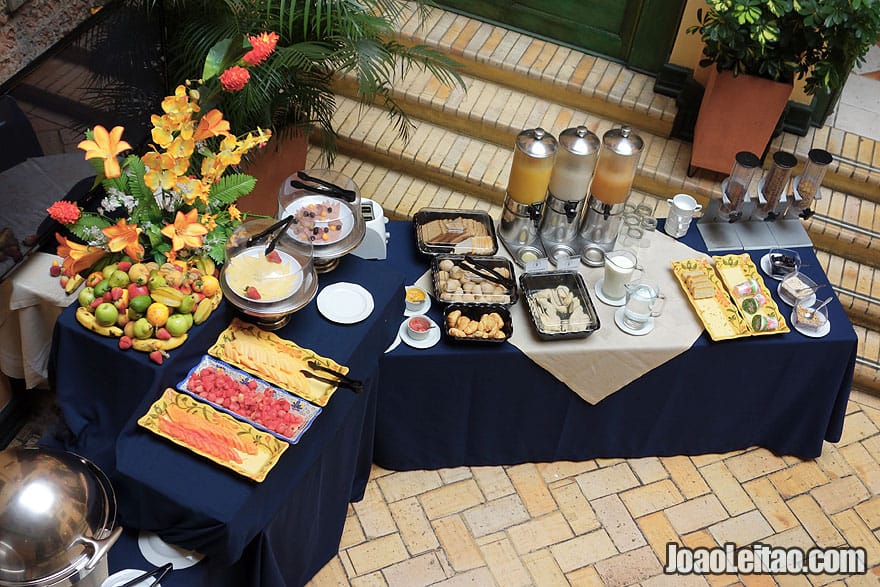 ---
Breakfast chef in the Hotel de la Opera
---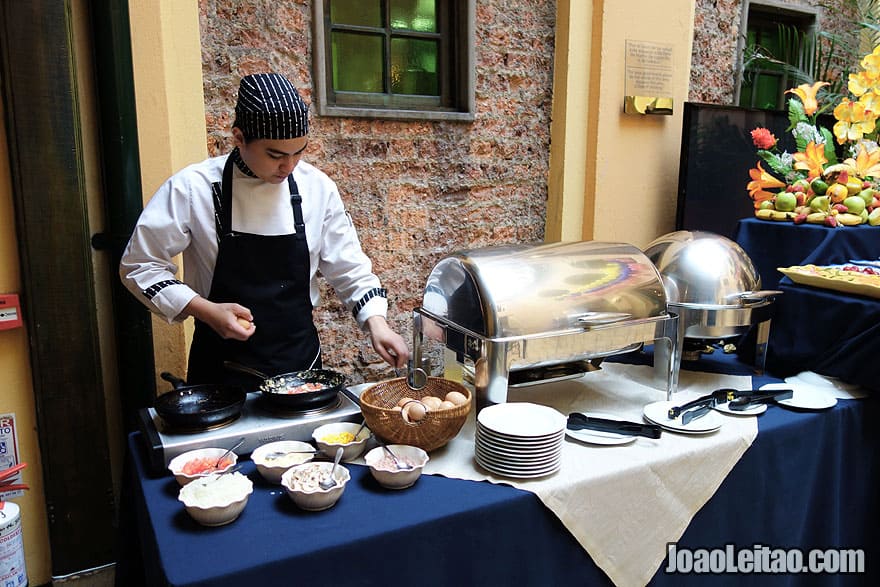 ---
The spa area of Hotel de la Opera
---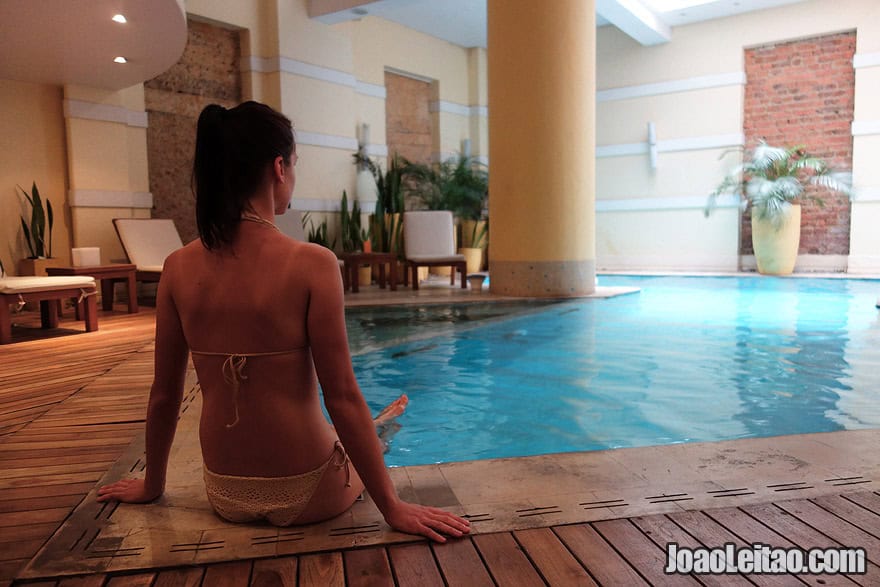 ---
Book Hotel de la Opera online
---

Book Hotel de la Opera online here
Contacts: Hotel de la Opera, Calle 10 No. 5-72, Calle del Coliseo, Candelaria Historic Center Bogotá, Colombia ● Phone: +57 1 336 2066 ● Email: sales@hotelopera.com.co
NOTE: This is NOT a sponsored post and I didn't get anything in return for writing this travel article. Consequently, all content and opinions are entirely my own.