Hitchhiking in Iraqi Kurdistan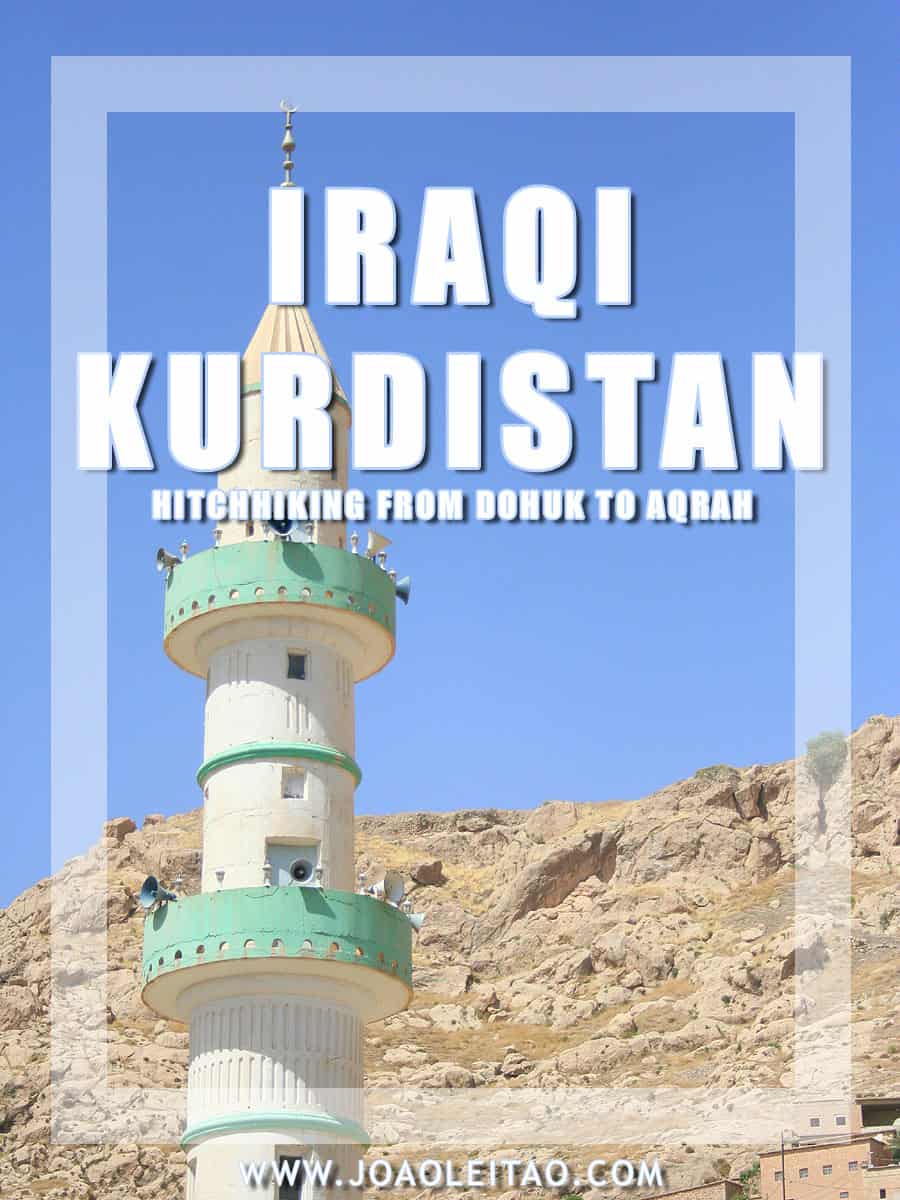 If you're thinking about Hitchhiking Iraqi Kurdistan, I hope this travelogue motivates you for such an adventure.
I visited Northern Iraq for eleven days in 2009 and again for one month in 2018 driving my campervan. Kurdish people are very welcoming and friendly, and I loved my trip to this part of the Middle East.
After traveling in Iraq using shared taxis, I decided to try to hitchhike in Iraq to see if I could get a closer contact with the people, whether Kurds, Turkmens, Arabs or Assyrians.
ATTENTION: Middle-east is very unstable and you should know that traveling to Iraq is not 100% safe. This article shares my personal experience. I am not responsible for any misinformation, price change or anything that can happen to you. Be conscientious and travel wisely, as safety should be your number one priority. Please check out updated news and security alerts due to ISIS problem close to the Kurdish region.
I hitchhiked two times in Iraqi Kurdistan:
from Dohuk to Aqrah
from Dohuk to Amedi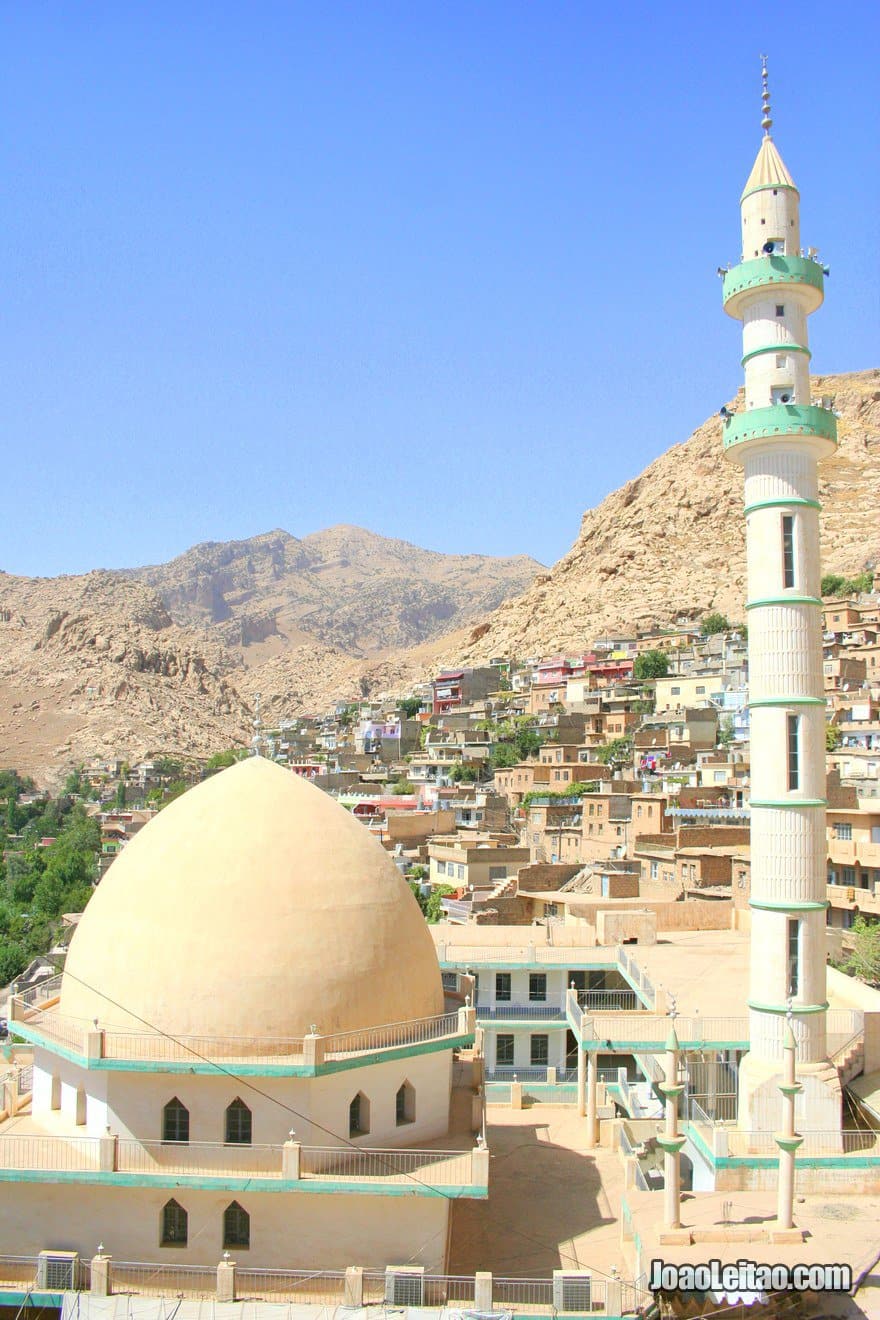 Hitchhiking Iraqi Kurdistan
It was Friday, the weekly Muslim holiday, when everything is closed between 11.00 am and 3.00 pm. I spent the morning exploring some areas of the city where I had not been yet: the amusement park Dream City and the nearby supermarket, where I bought a compass.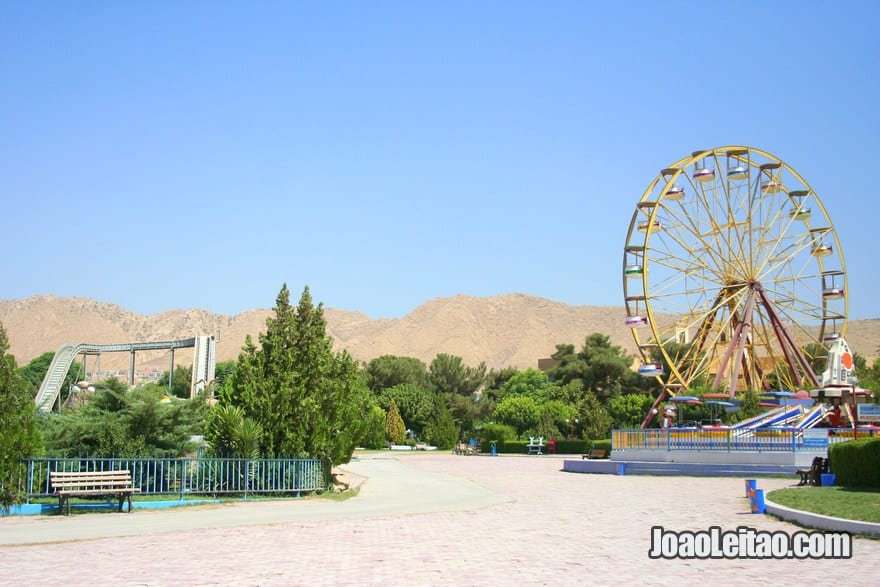 In Islam, all Fridays are used to worship God, pray and share a meal in community with other practitioners of the faith.
I returned to the hotel, where I had another chat about the Yazidi religion with the owner, who suggested I should go to Lalish to see the temple of his religion.
The Yazidi religion dates back to around 2.000 BC and has about eight hundred thousand followers in the whole world. It used to be one of the established religions among the Kurds until obligatory Islamization reduced its number.
According to Yazidi beliefs, God created the world and left it guarded by seven Holy Beings, the angels of the Seven Mysteries.
Iblis is a renegade Jinn, who refused God's order of submitting himself to Adam and was sent to hell. Melek Ta'us, the first of the seven Yazidi angels created by God, was congratulated for having the conscience of his superiority when he refused to submit to Adam and was sent to Earth as His chief representative.
In the course of time, many attempts were made all over the Middle East to exterminate the Yazidi devotees, and today, although the law allows them to exercise their faith, there is a general mistrust among the majority of Muslims, as they adore who Islam most despises.
Therefore, I had to try and go to Lalish to visit the place of worship of this so polemic religion, and I was informed that Friday and Saturday are the most crowded days in that precinct.
I had the chance to see many people and reasonably understand how Melek Ta'us devotion is practiced. All Yazidis have to make the Pilgrimage to Lalish at least once in their life.
Taking a taxi to Lalish would cost me 30.000 Dinar one-way, so I caught a cab until the exit of the city and tried to hitch a hike.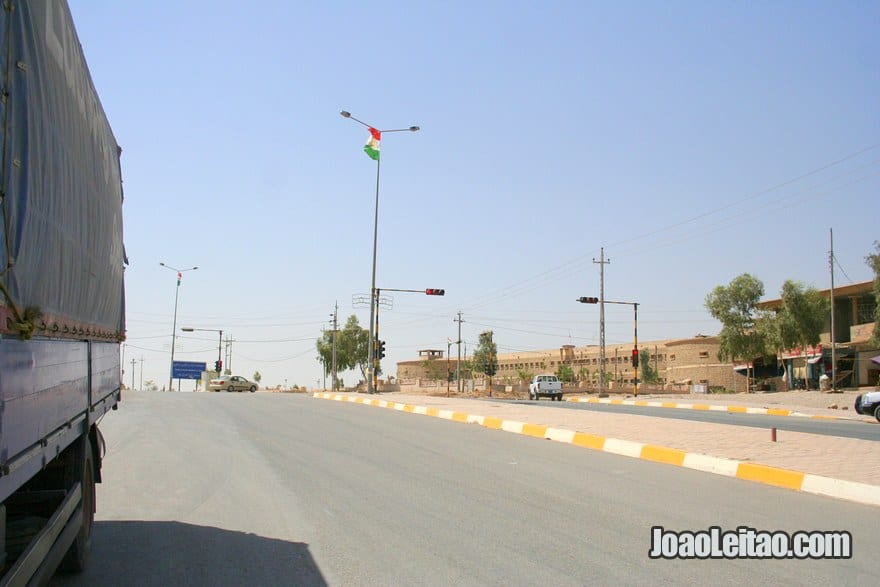 The first car that stopped took me to the city police checkpoint and the policeman asked me what I was doing there. I told him I wanted to go to Lalish. He got crazy when I said I would go by car or on foot, or Inshallah. He insisted on getting me a ride.
Another car stopped and the driver, who spoke quite good English, said he would take me to the intersection of Sheikhan, some kilometers before Lalish.
Chatting with this gentleman called Bayar, he told me that he was going to Aqrah (Akre), about 130 kilometers away, where he would stay for three hours and then return to Dohuk. Those words were a direct ticket to get to know Aqrah, a fabulous city with impressive views, waterfalls, and water springs.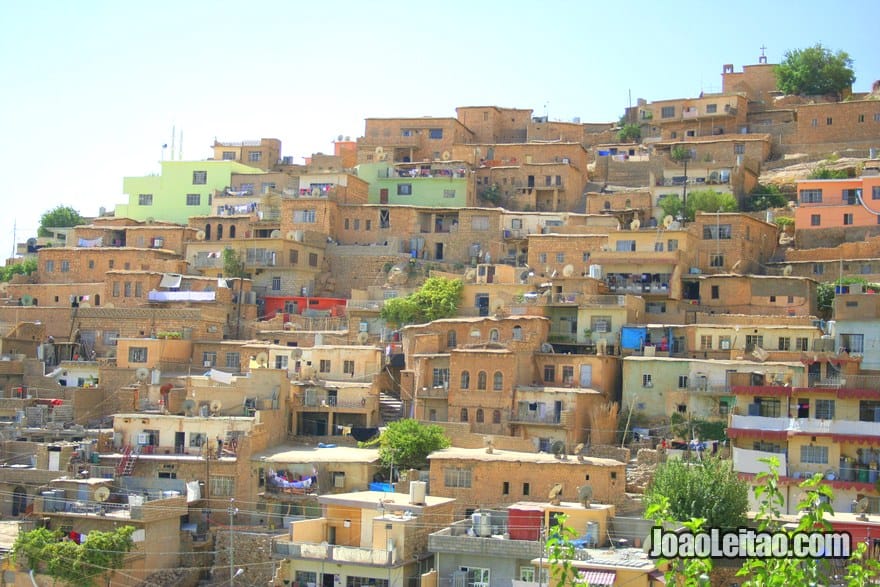 I was so lucky that he gave me a ride to and from Aqrah, took me to visit some waterfalls, paid my lunch and was extremely friendly.
Bayar worked for a company that commercializes fertilizers and pesticides, and he was on his way to Aqrah to meet a local farmer.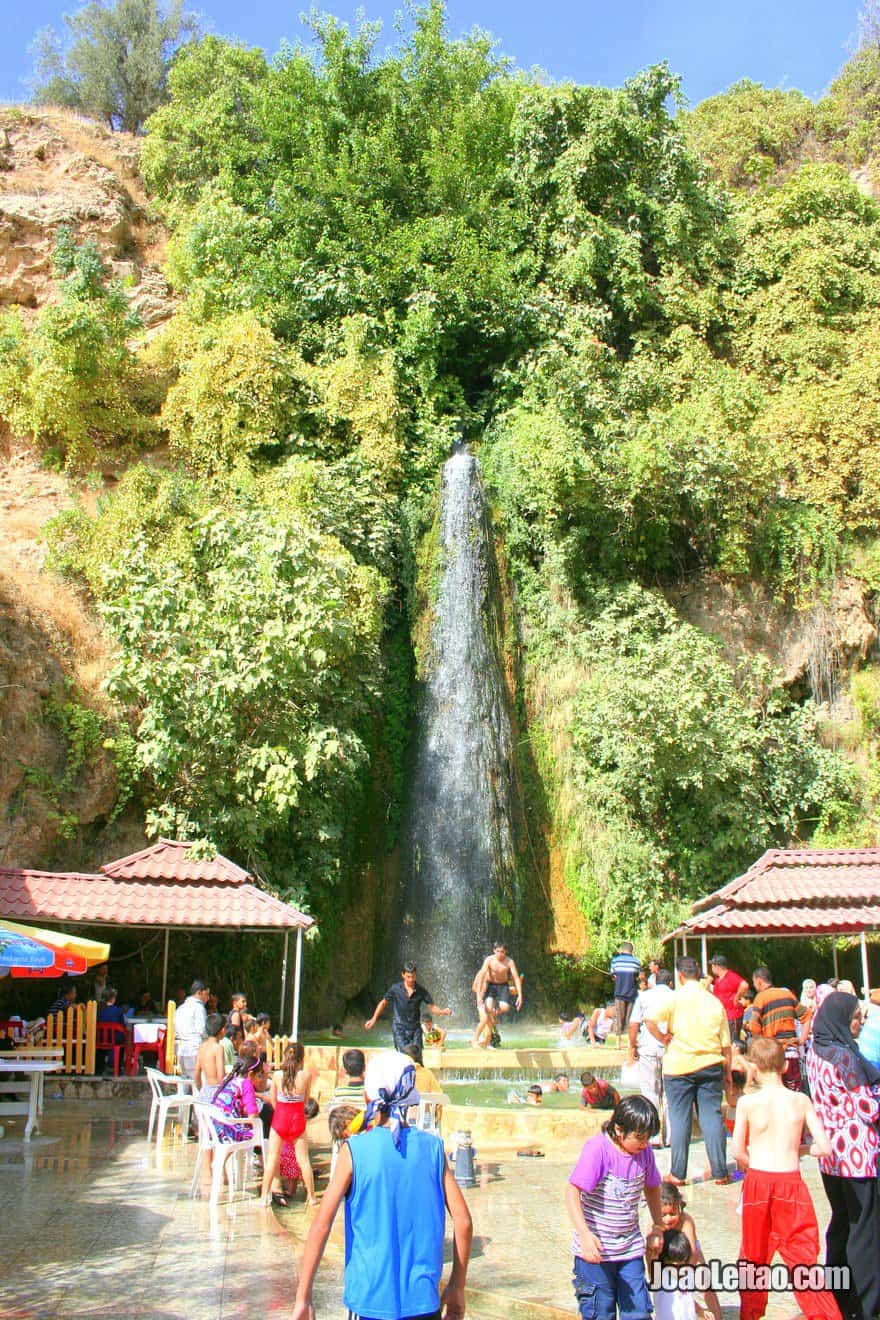 I did not go to Lalish, but I walked for three hours exploring Aqrah where I met two youngsters who guided me to the best places, introduced me to their friends, took me to the springs and waterfalls and paid for tea and ice-cream. Even before getting acquainted with those two boys, I was invited to have tea in an ironing shop where an approximately twenty-year-old juvenile was watching television on his own.
Friends I made in Aqrah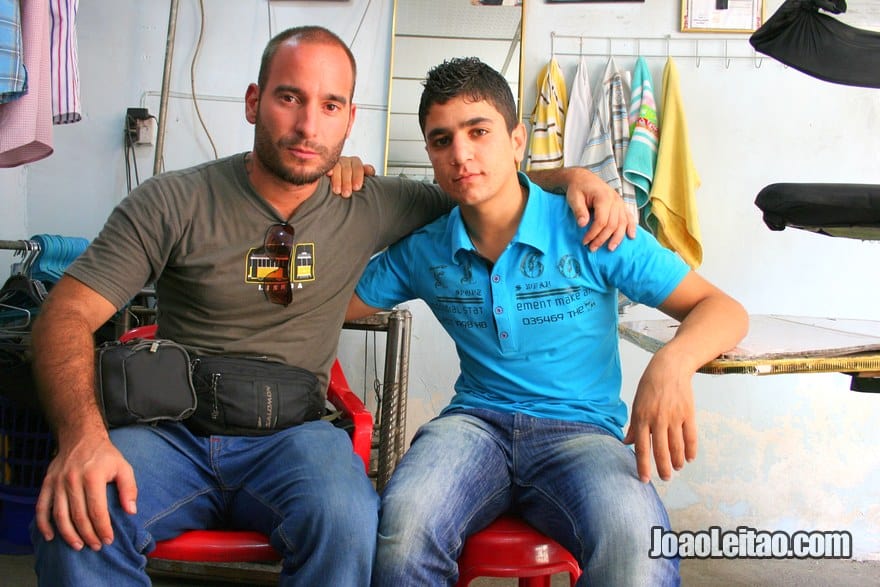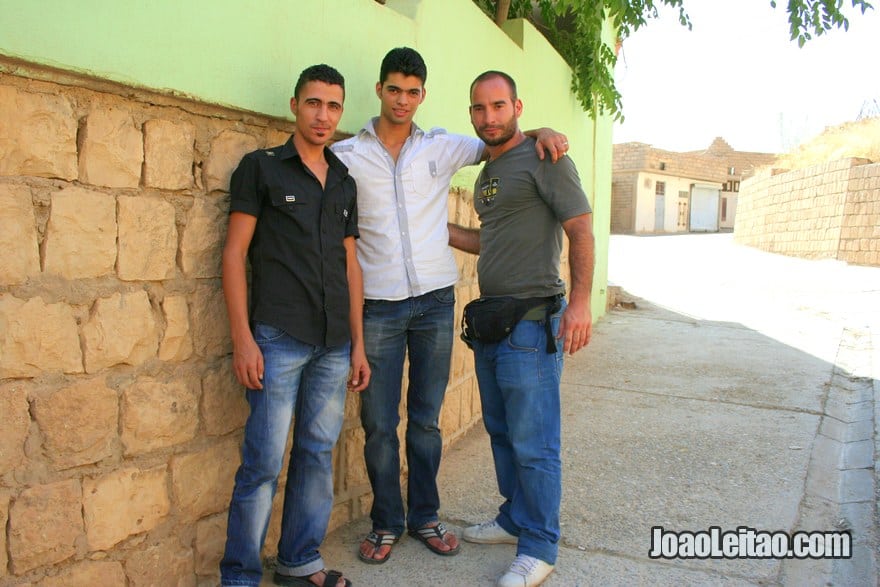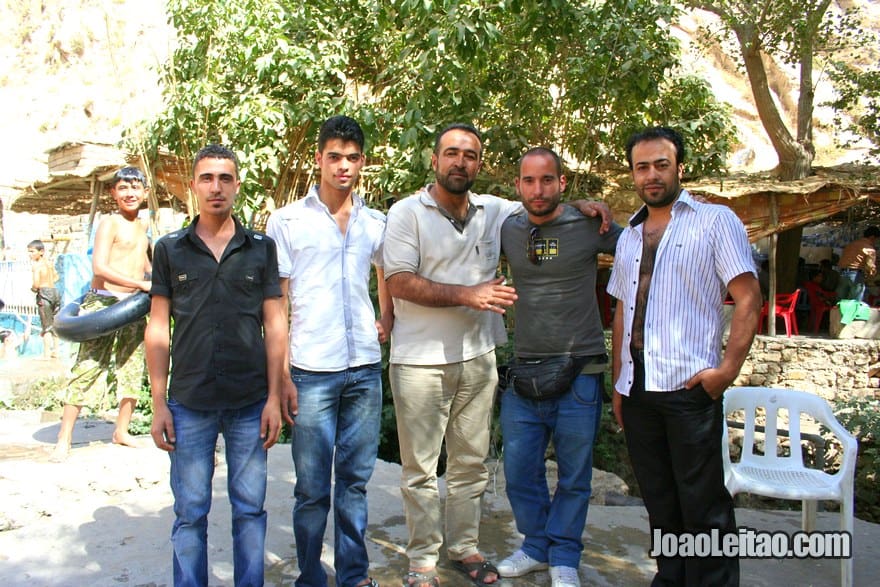 Ismail and Ivan tried to explain to me that the city had a lot of Jews and that there was a famous Israeli military officer who was born there (the former Defense Minister Yitzhak Mordechai, as I later found out).
Back in Dohuk I was on the internet, strolled around the city and at nightfall went to Gely area of the valley where everybody meets to see and be seen. It is a place with a lot of water, fountains, and cafés. Much motion. I returned to the hotel, ate a piece of fruit that I had bought in the market and went to sleep.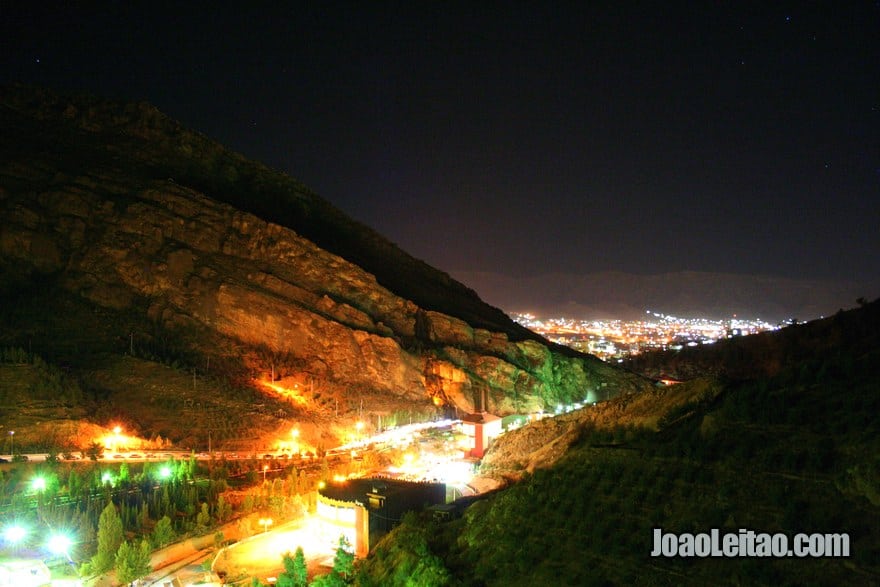 Read my pages: