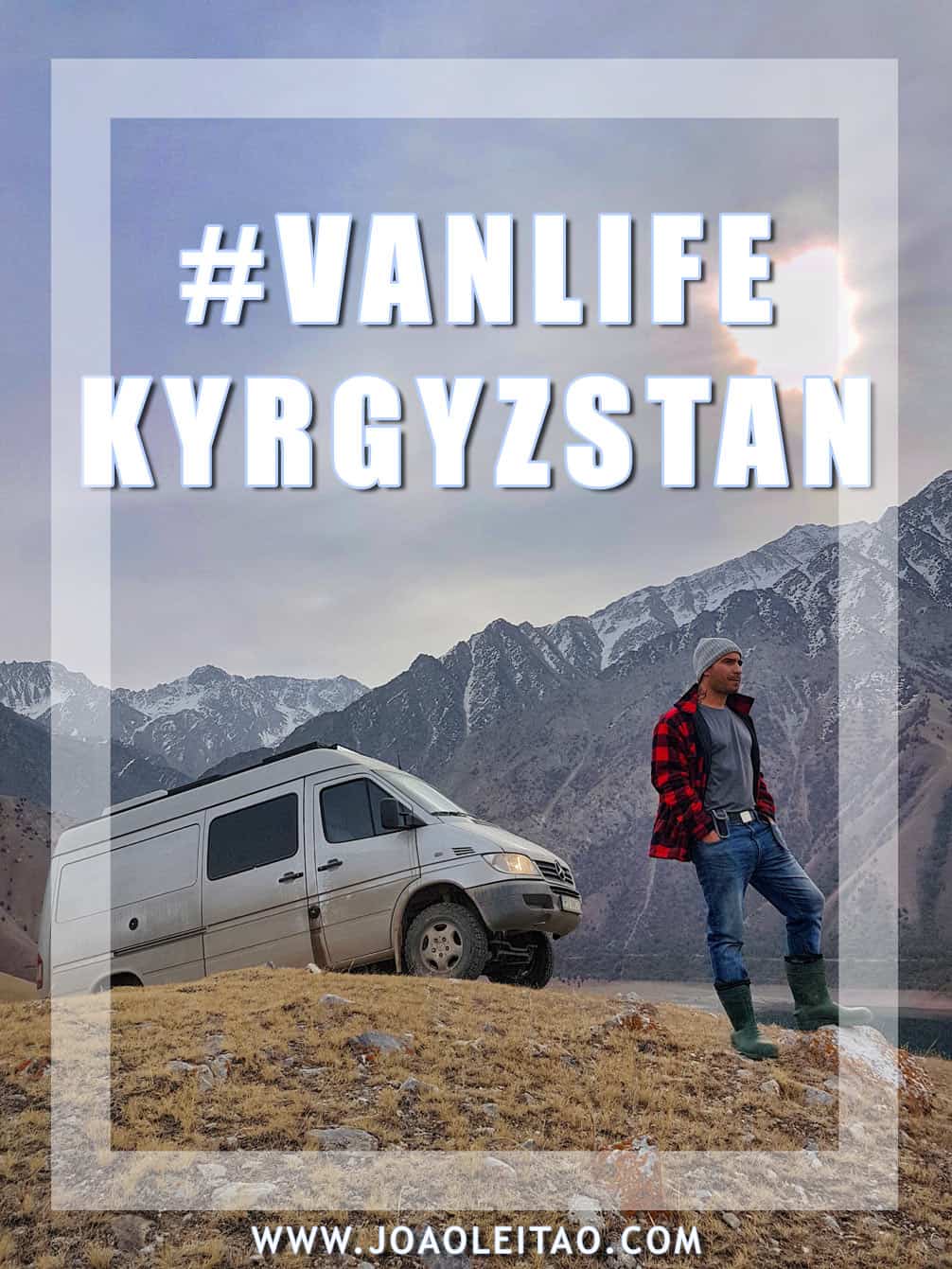 Traveling with a campervan is always rewarding in terms of personal experience. The liberty of being able to go whatever road you impulsively chose, sleep anywhere you want and decide the exact time when to leave a certain place, makes this type of travel a perfect fit for the independent-minded and spontaneous traveler.
At this moment you should be asking yourself:
"Wait a minute, traveling TO Central Asia with a campervan?"
And my answer:
Well, yes, going from Europe and traveling around the Central Asian countries with a campervan is something perfectly possible and safe to do. Actually, Kyrgyzstan is one of the most open countries for tourists in the region, and most of the Western nations can enter Kyrgyzstan visa-free for up to 60 days.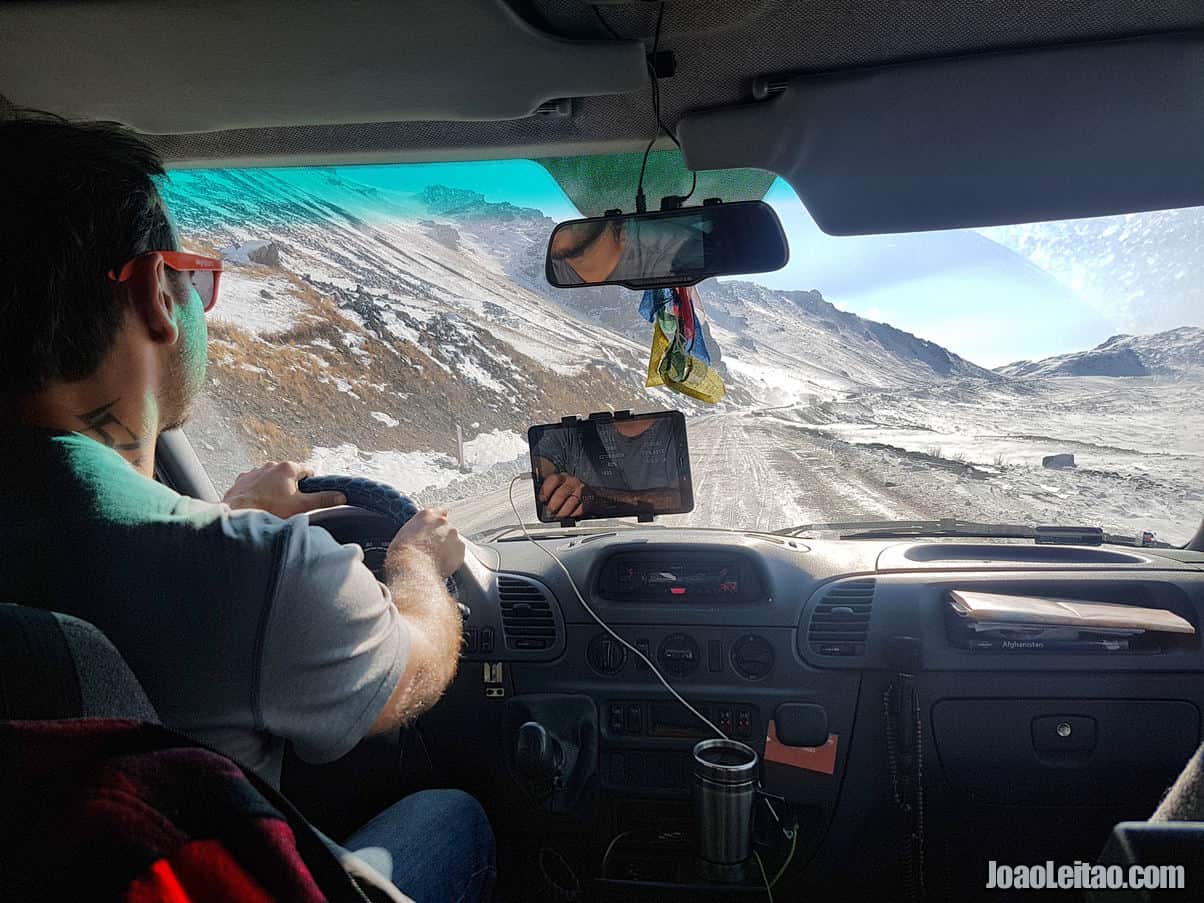 NOTE: Everyone who knows me acknowledges the love I have for driving. The pleasure of traveling while behind the wheel is, for me, one of the best ways to explore the world. I don't quite know if it is the sense of open road freedom, having the ability to stop wherever I feel or the sensation of physically taking myself from one place to the next. Being a natural born driver, I have driven cars in more than 50 countries altogether. Some of my top memories are driving in Iceland, Peru, Russia, Iraq, South Africa, or Afghanistan.
---
Kyrgyzstan vs Campervan
---
Kyrgyzstan is a land where mountains reach over 7000 m (22,965 ft). Stunning alpine lakes reflect a magnificent spectrum of color, and lush pine-covered foothills direct yurt-dwelling shepherds and yak herders. Beautiful description? Exactly! That is why I decided to visit Kyrgyzstan again.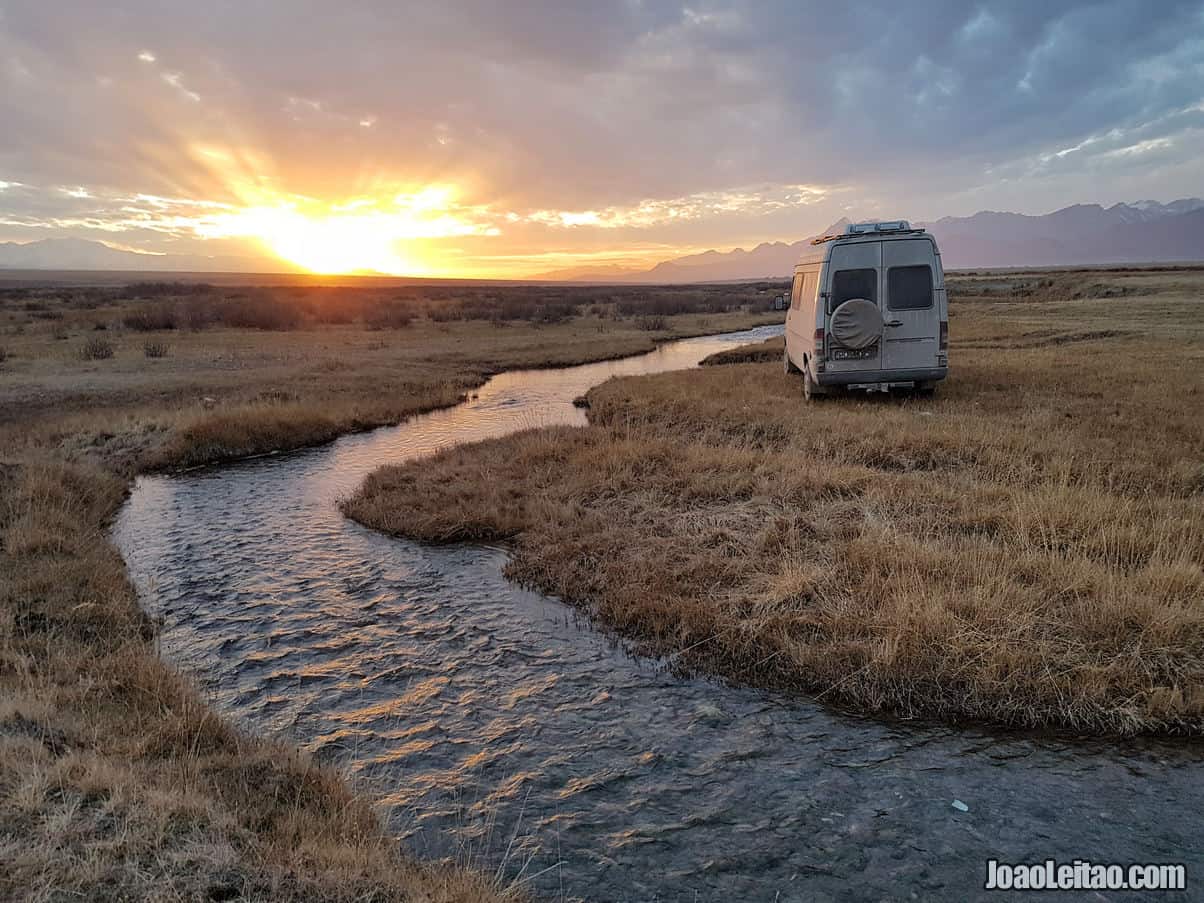 It took me about 6000 km (3,739 mi) to finally get to Kyrgyzstan while crossing countries such as Ukraine, Russia, and Kazakhstan. I had been in Kyrgyzstan before, but not with a campervan, so this trip took a whole different level in terms of independent traveling.
Unique in its cultural richness and unmatched natural beauty, Kyrgyzstan has been home to a variety of cultures, empires, clans, and tribes among one of the lushest terrains in all of Central Asia. With an incredible display of rivers, waterfalls and nearly 2,000 lakes, its beautiful mountainous landscape has provided the setting for over two millennia of history.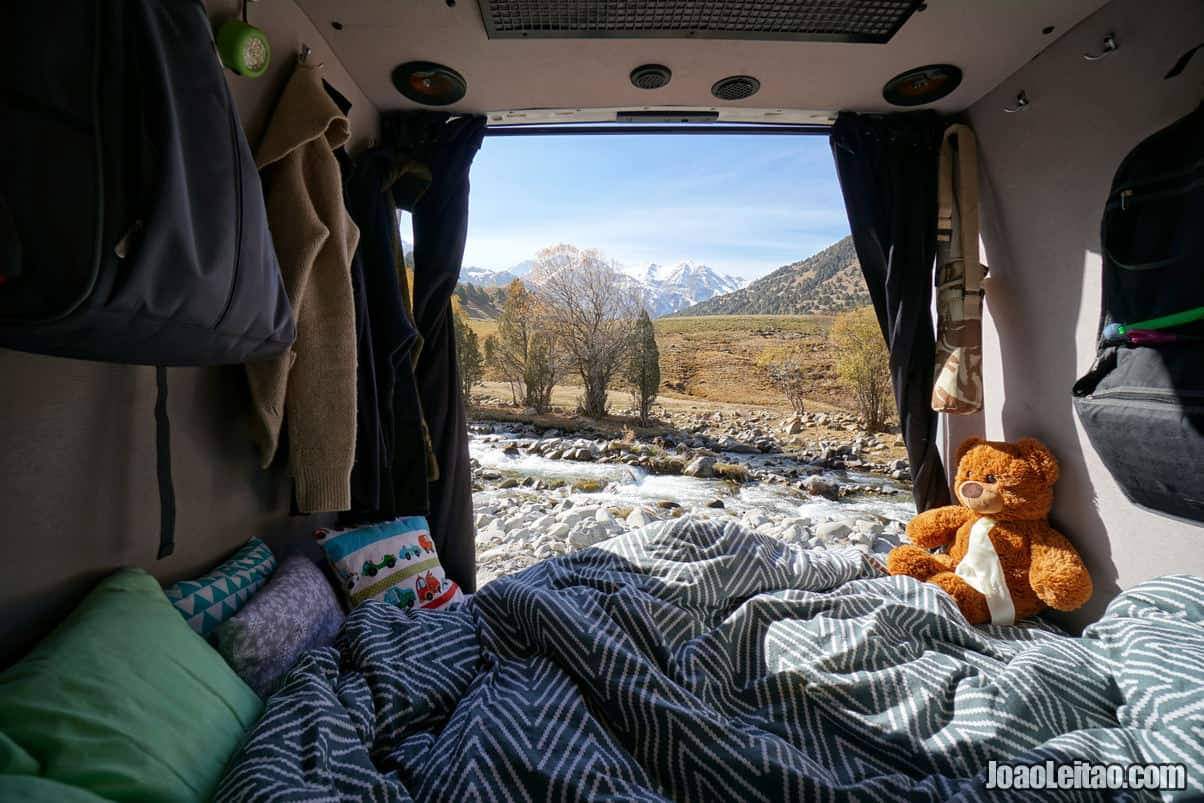 Traveling with a van makes it very easy to interact with local people since everyone is curious about a foreign car cruising around. I had tea and lunch invitations on a daily basis. A wonderfully hospitable people, the Kyrgyz maintain ancient traditions while cherishing their rich epic and culture.
After undergoing a tremendous change in its ethnic composition since independence, you will find modern Kyrgyzstan to be a tolerant country with about 80 ethnic groups coexisting peacefully. The country's largest ethnic group, Turkic Kyrgyz people account for about 70% of the population among a mix of Persian, Mongolian, Uzbek and Russian, while Islam is the most widely practiced religion.
Historically semi-nomadic, seasonal herders, the Kyrgyz nomads live in rounded tents, or yurts, while tending to sheep, yaks, and horses in the high mountains in summer.
---
Detailed itinerary
---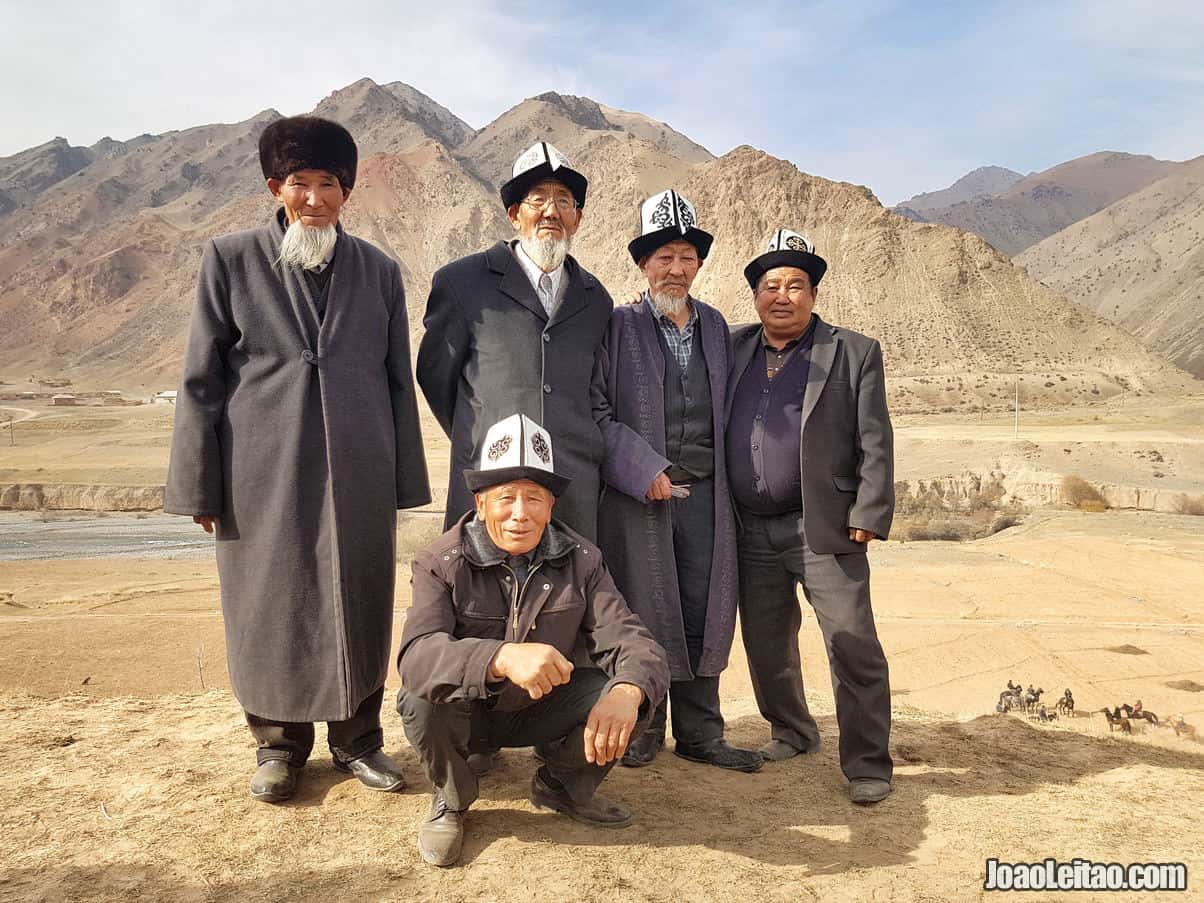 Entering Kyrgyzstan: Chon-Kapka border with Kazakhstan
Talas: A small but well-known and quiet market town, Talas has been inhabited since the 9th century.
Tash-Aryk: The popular Manas-Ordo historical park in Tash-Aryk provides the setting surrounding Kümböz Manas, a 14th-century brick mausoleum and one of the landmarks most treasured by the Kyrgyz people, said to house the remains of their epic hero, Manas.
Sary Chelek Nature Reserve: Lake Sary-Chelek is the most outstanding in a group of lakes throughout the reserve, a UNESCO World Biosphere Reserve for nearly 50 years. The lake's secluded waters gleam a beautiful blue-green within the surrounding area containing over 1,000 plant species, 160 various birds and 34 mammals.
Uzgen: Initially a 2nd-century BC Silk Road trading post between the Fergana Valley and China's Kashgar, Uzgen became the capital of Central Asia's ruling Kara-Khanid Khanate dynasty throughout the 9th-13th centuries.
Osh: Kyrgyzstan's second largest city and reportedly the oldest city in Central Asia, dating back about 3,000 years along with several legends of its origin. The Sulaiman-Too Sacred Mountain in Osh is a UNESCO World Heritage site.
Aravan: City with a bustling market and the nicely preserved rock art of the Celestial Horses of Aravan petroglyphs.
Kyrgyz Ata National Park: This reserve occupies much of the northern slope of the Alay mountain range, an area notable for its vast juniper forests, striking mountains and several herds of yaks.
Kolduk Lakes: When you arrive, you will find yourself among an awe-inspiring another world with two bright blue, placid lakes reflecting the surrounding beautiful green mountains with white snowy peaks in the middle of the valley.
Sary-Moghol: Small village that serves as base to reach Tulpar-Kol and Lenin Base Camp.
Lenin Peak Base Camp: Although notably a difficult climb or hike, the prepared trekker will definitely be rewarded for taking a journey up Lenin Peak.
Tulpar-Kol Lakes: At the foot of Lenin Peak, among several small lakes and opposite the base camp, the high-altitude Lake Tulpar-Kol and its environs offer the opportunity for several trekkings, skiing or horseback day-excursions in the Chon-Alay range.
Exiting Kyrgyzstan: Bor-Doba border with Tajikistan
Total driven in Kyrgyzstan: 1828 km (1198 mi).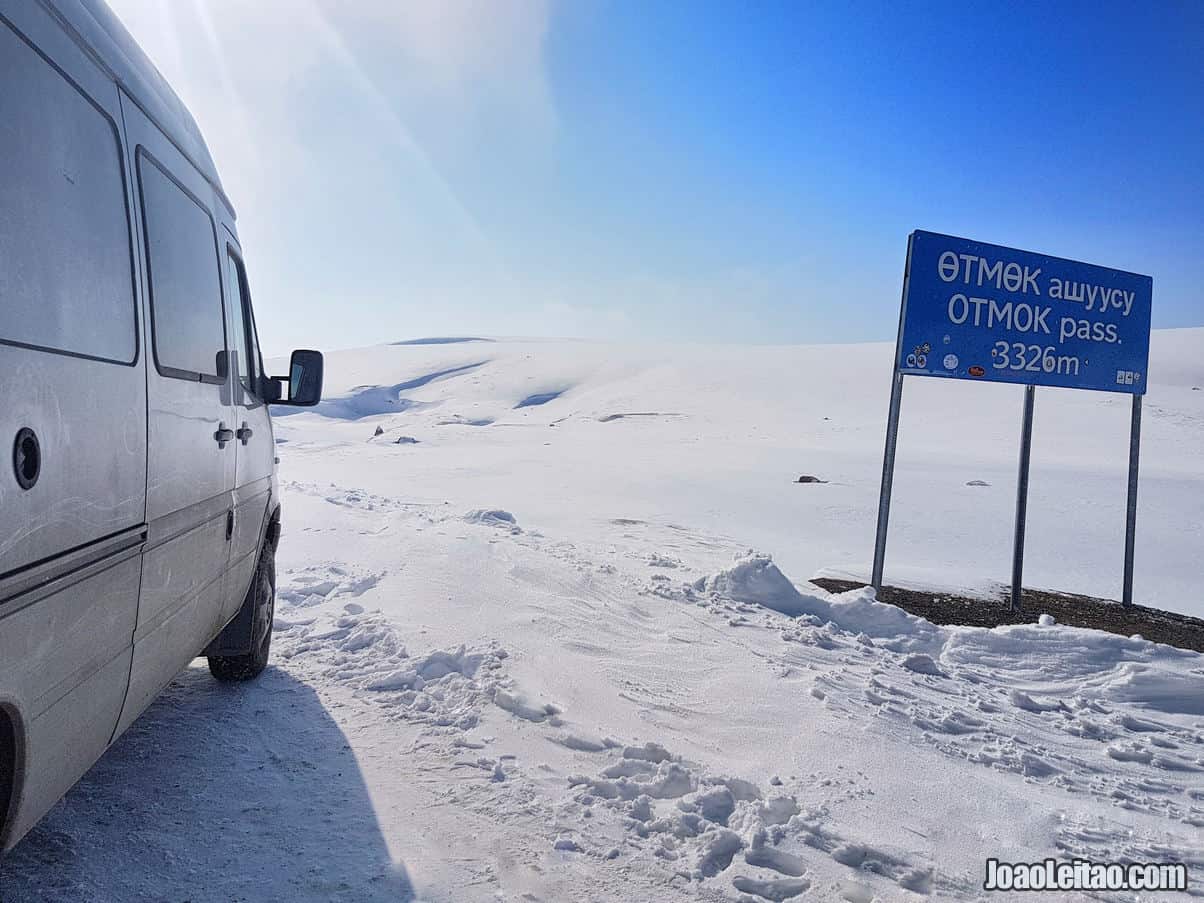 On this page, I share with you a small selection of the best Kyrgyzstan van life photos done along with my Mercedes-Benz Sprinter 4X4 campervan (2005 316 CDI model).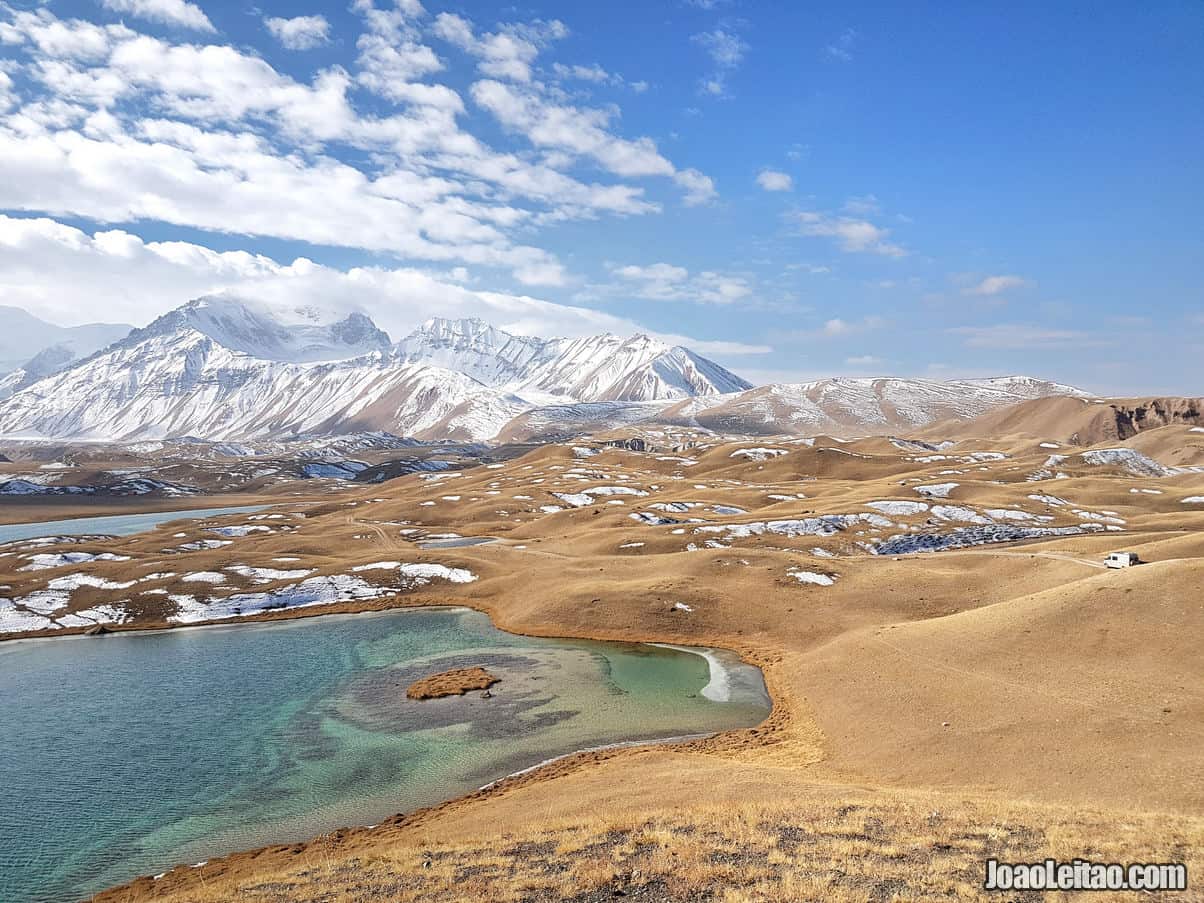 If you love the van life concept, I hope these van life photos will inspire you to fulfill your dream and get yourself on the road. Don't forget to pin your favorite photos on Pinterest and share this blog post on Facebook and Twitter!
---
Kyrgyzstan #vanlife photos
---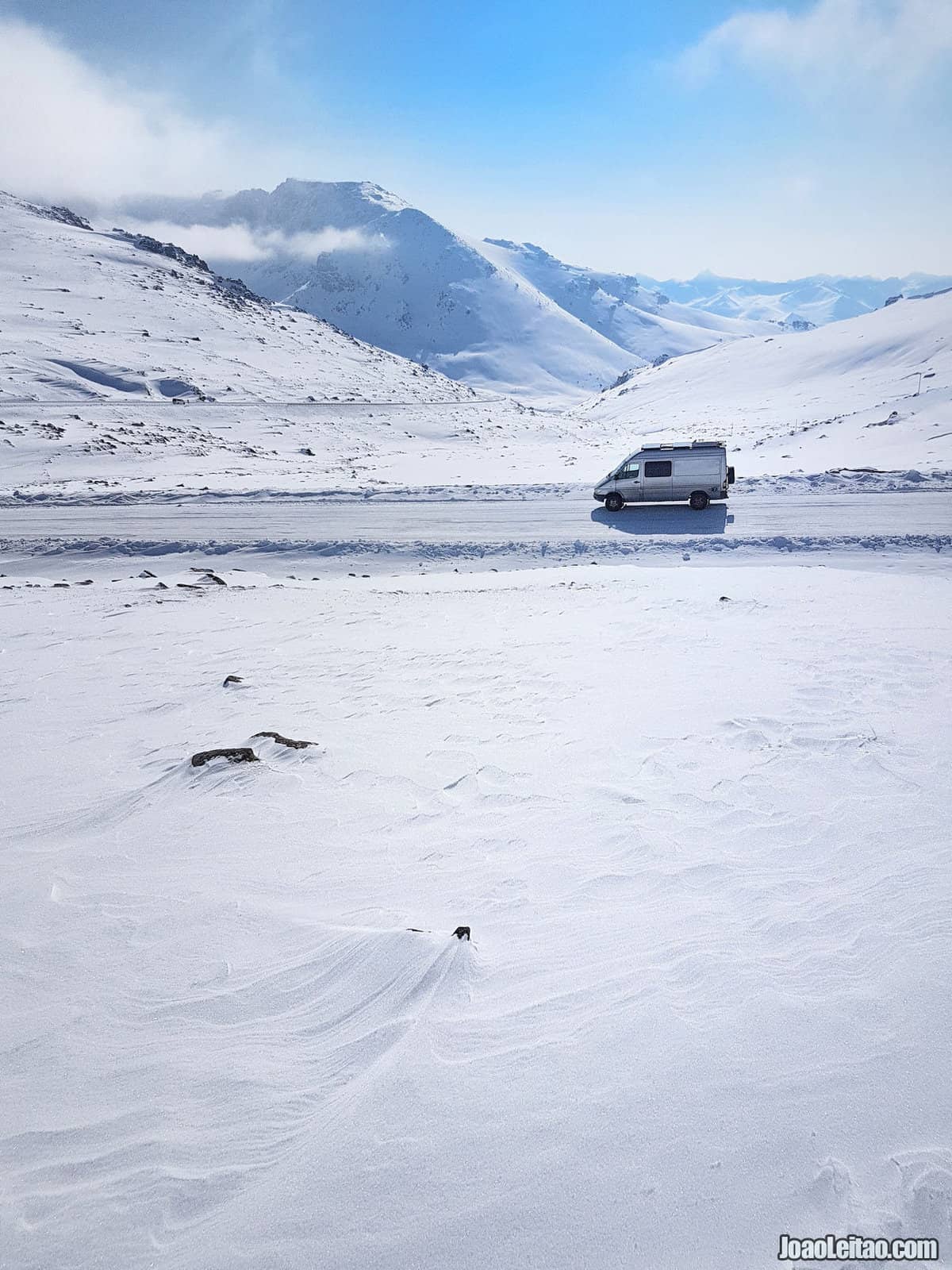 NOTE: This trip was made possible by the support of the United States Agency for International Development (USAID). This travel blog solely matches my opinion and travel experience and does not necessarily reflect the views of USAID or the United States Government.