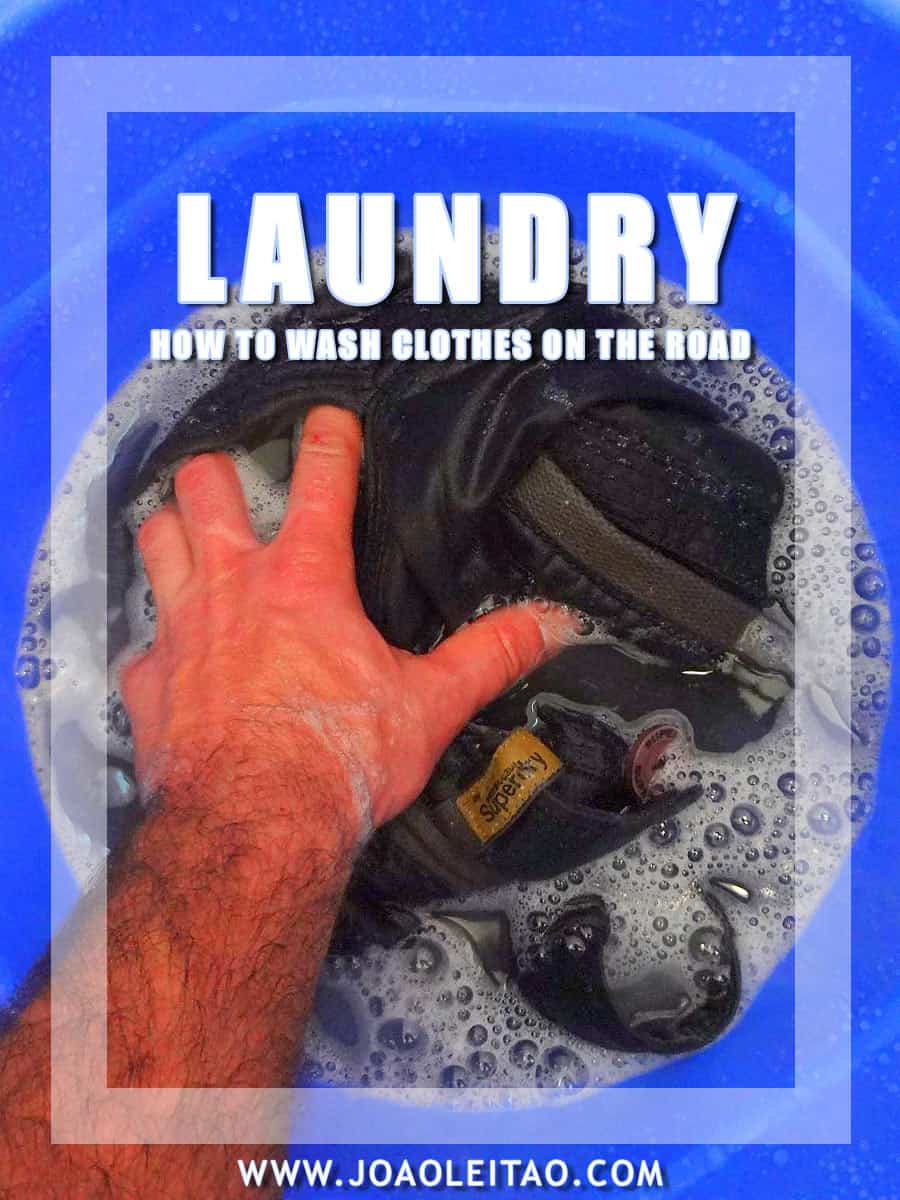 When we are backpacking, we have limited space, so we have to try to take less clothes. On this page I'm going to give you some tips on how to do laundry while traveling. When I am on the road, I usually take a certain number and type of clothing.
Clothes and accessories
a pair of pants (two, if I don't pack any shorts);
a pair of shorts; a pair of beach shorts;
seven T-shirts;
four boxer shorts;
three pairs of socks;
a scarf;
a sweatshirt or a hoodie;
a beach towel and a tiny wash towel;
a long-sleeved T-shirt and a pair of thin pants as pajamas.
And that is the entire sum of clothes worth a week's travel. Or ten days, if I really push it. So after a week—or ten days at best—I know I have to make a pit stop to do laundry, before going on for another eight to ten days with fresh clean clothes.
How to do Laundry while Traveling
Washing by yourself.
Use your hostel / hotel laundry service.
Self-service laundry – Laundromats / Launderettes.
Laundry shop.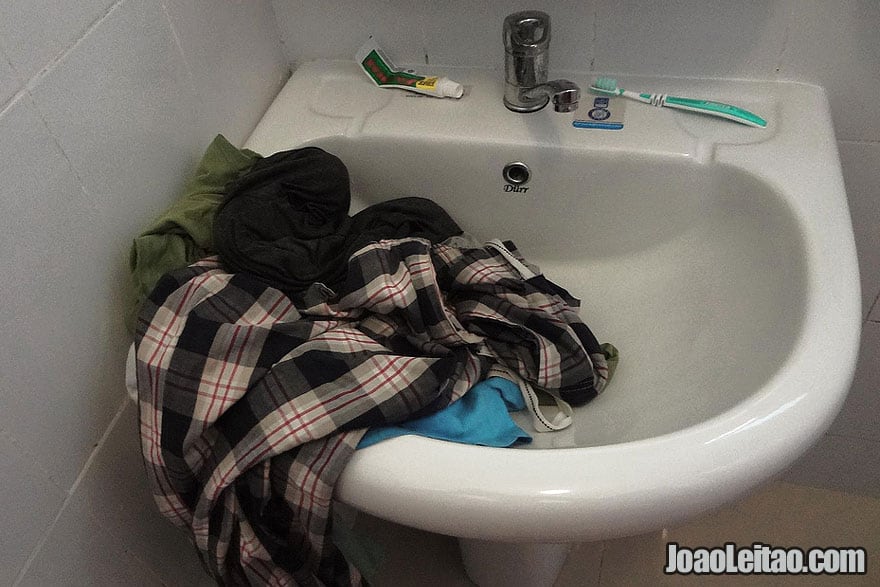 My favorite way of having my clothes washed is doing it by myself.
This is the way I travel light and still bring everything I need on my trips. Whether I am traveling for a week or six months, my backpack is always the same size—and the amount of clothes I take with me is always the same too.
You can either wash your dirty clothes in your hotel bathroom sink, or even in a washtub, a bucket or any large plastic container (a lot of hotels have these on hand). You can go to a store and buy laundry detergent, or use the body gel/shampoo your hotel offers you instead.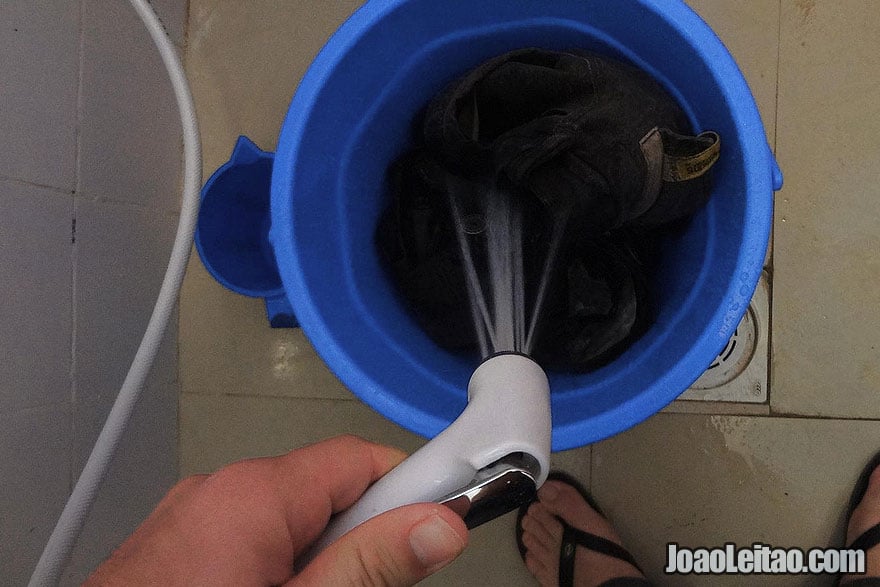 I always wash my underwear (boxer shorts/briefs and socks) separately from the rest.
This is how I wash my clothes: underwear first; then, T-shirts and PJs; finally, pants.
How to Wash your clothes on the road – step-by-step
Pour water into the bucket (or any other large container) and add the detergent or the hotel shampoo / body gel. This is a first wash, just to get the major dirt off. There is no need to use a lot of water yet, so just fill the container until the water covers your clothes.
Scrub and turn the clothes in the container / sink over and over again. Repeat this procedure at least 20 times and then let the clothes lie for 10 minutes. Wring your clothes and throw the mucky water out.
Repeat step 1, using more water and detergent / shampoo now. Scrub harder this time, specially the dirtier parts. Wring your clothes real tightly and throw the mucky water out again.
This is the last wash. Pour clean water— no detergent needed this time — in the container and scrub the remaining dirt away. Give your clothes a last tight wring and out with the water in the container.
Hang your fresh spotless clothes out in the sun, by your window or on a chair.