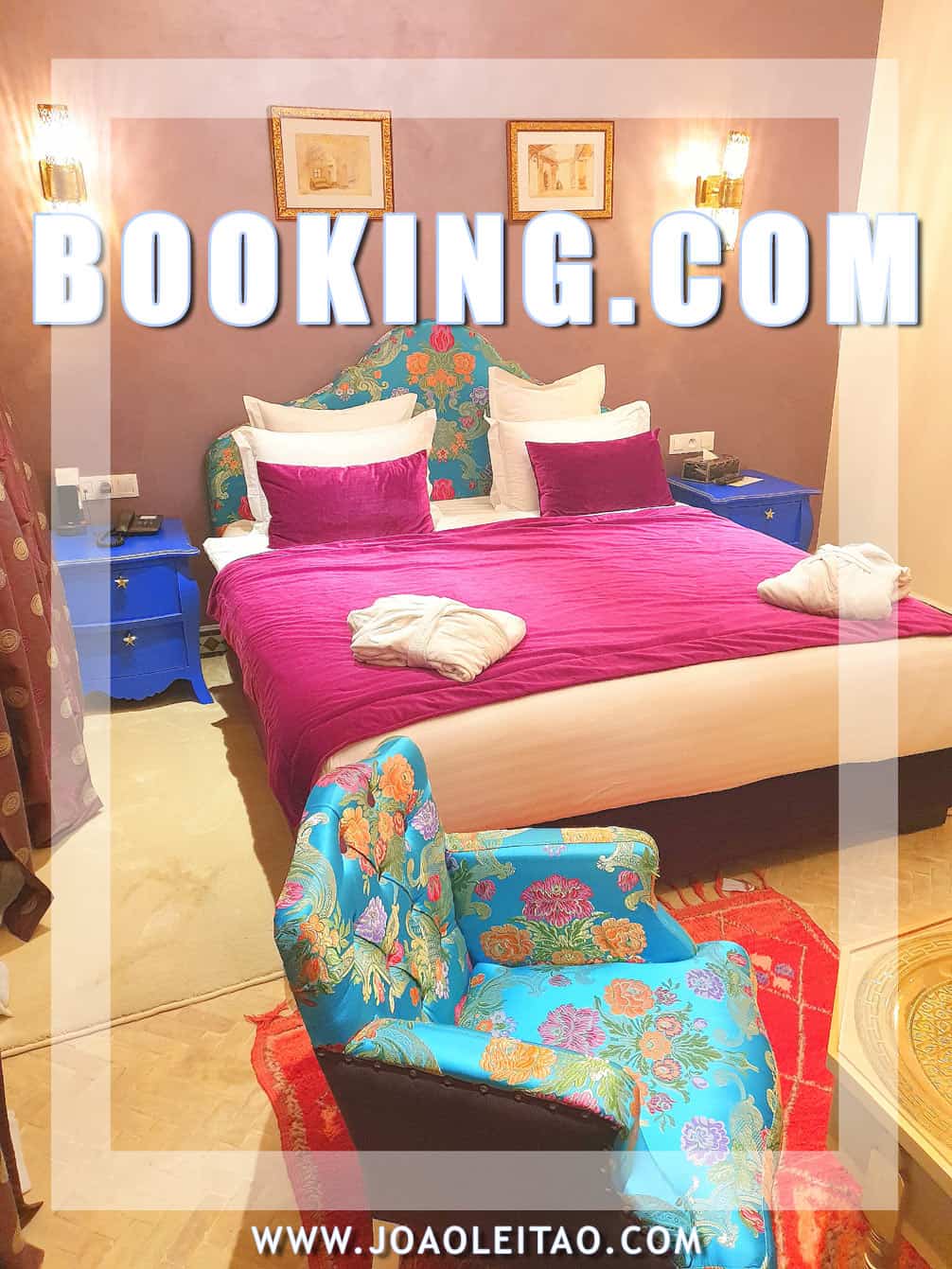 The online reservation platform Booking.com, based in Amsterdam and founded in 1996, is the biggest company of its kind and the 52nd most used website in the world.
It's an excellent tool for travelers to search for and book accommodation while exploring the world. Initially, it only included hotels, but over time it's started to include other accommodation options like hostels and short-term rental apartments.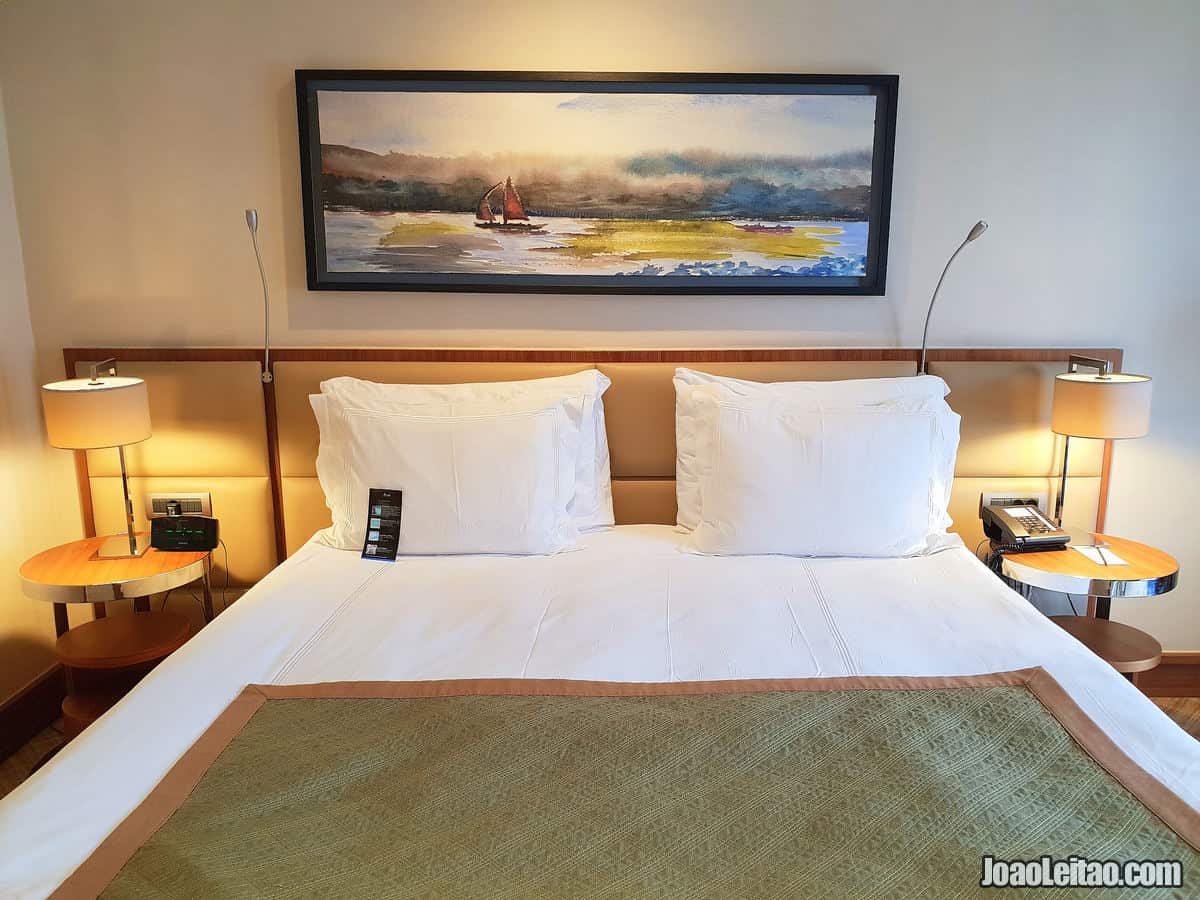 For many years that I only use Booking.com to book hotels, hostels and some apartments.
Why?
Well, many hotels have promotions and special online prices. But what I like the most, is to be able to have all the hotels right there within one mouse click distance. Being able to choose the location and price that suits me the best. It really is a very useful and well crafted website. Easy and intuitive.
Come with me and let's learn how to use Booking.com.
How to use Booking.com: a step-by-step tutorial
Step One – The Basics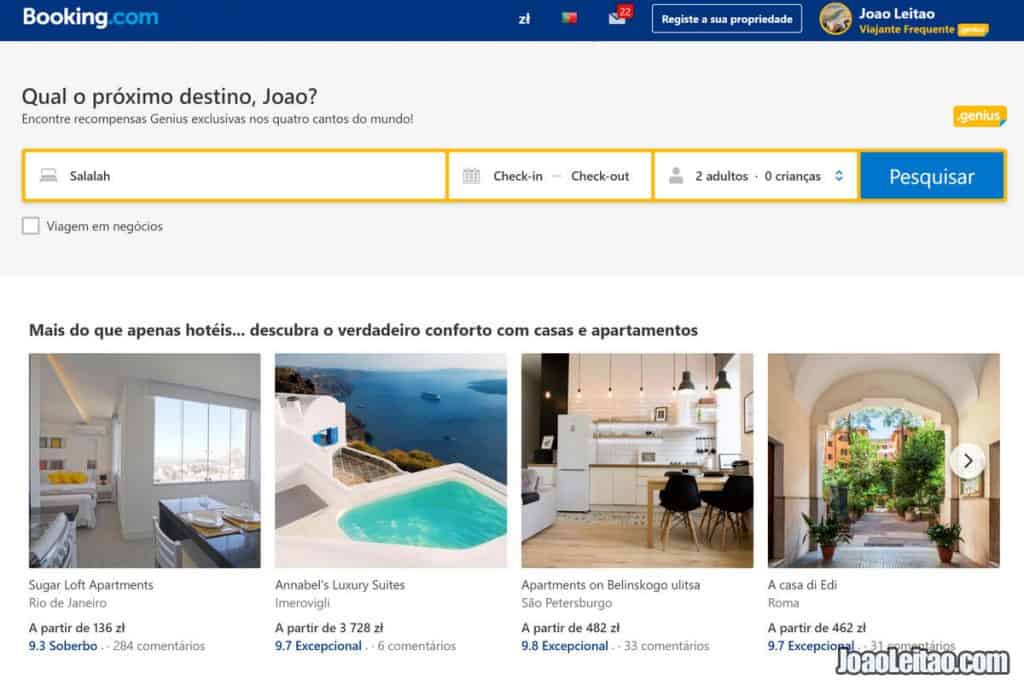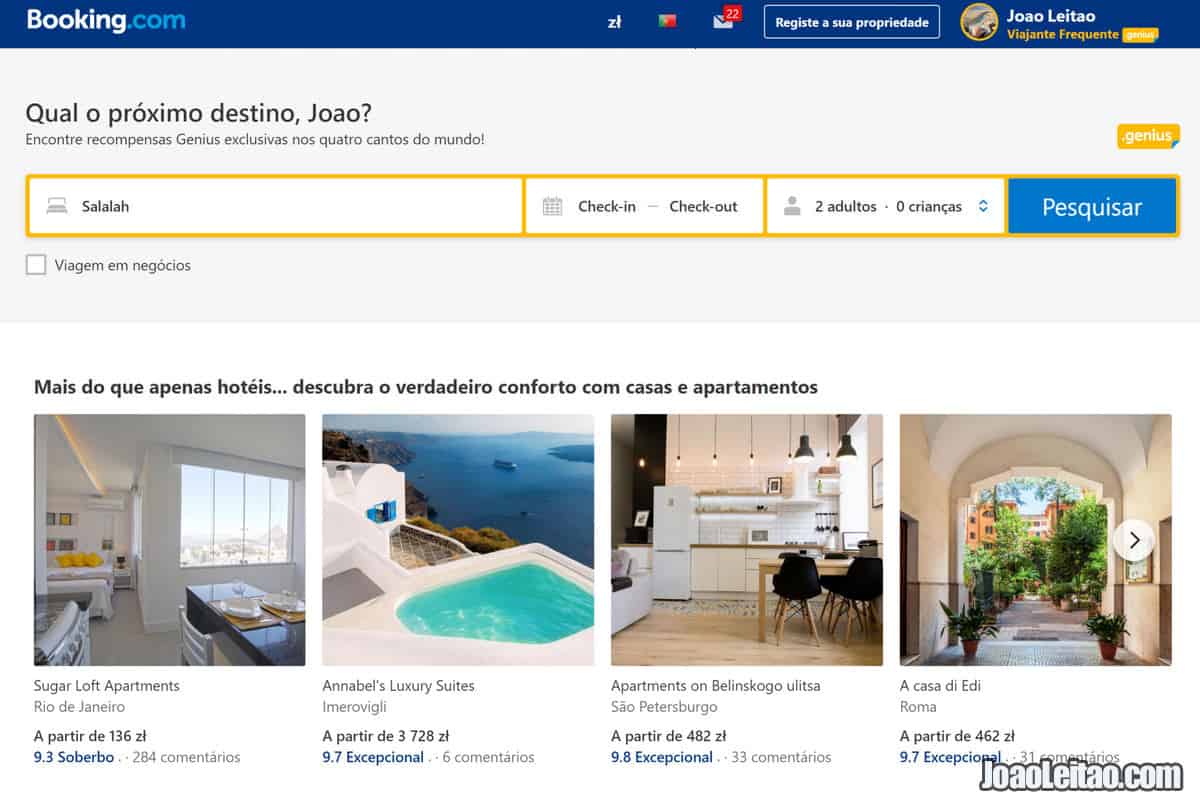 The first step to use Booking.com is to select your language and currency.
Then, select your destination, dates, and how many people are traveling. Here you can choose how many rooms you need for your travel group. If you know exactly what hotel you want, you can type in the name of the hotel in the search box instead of the destination.
Step Two – First Overall Selection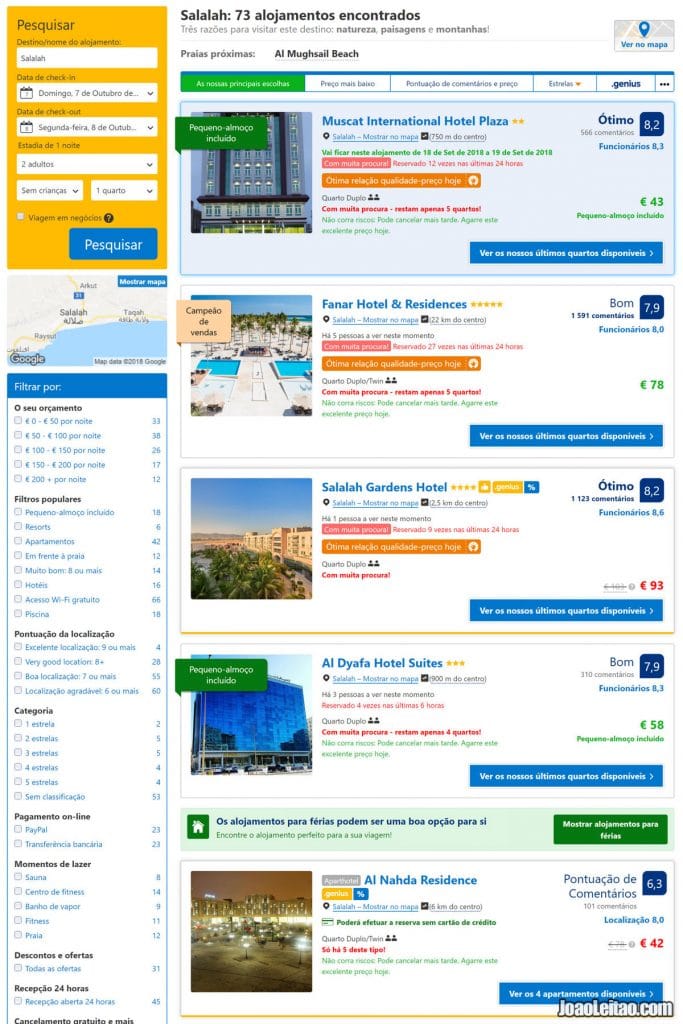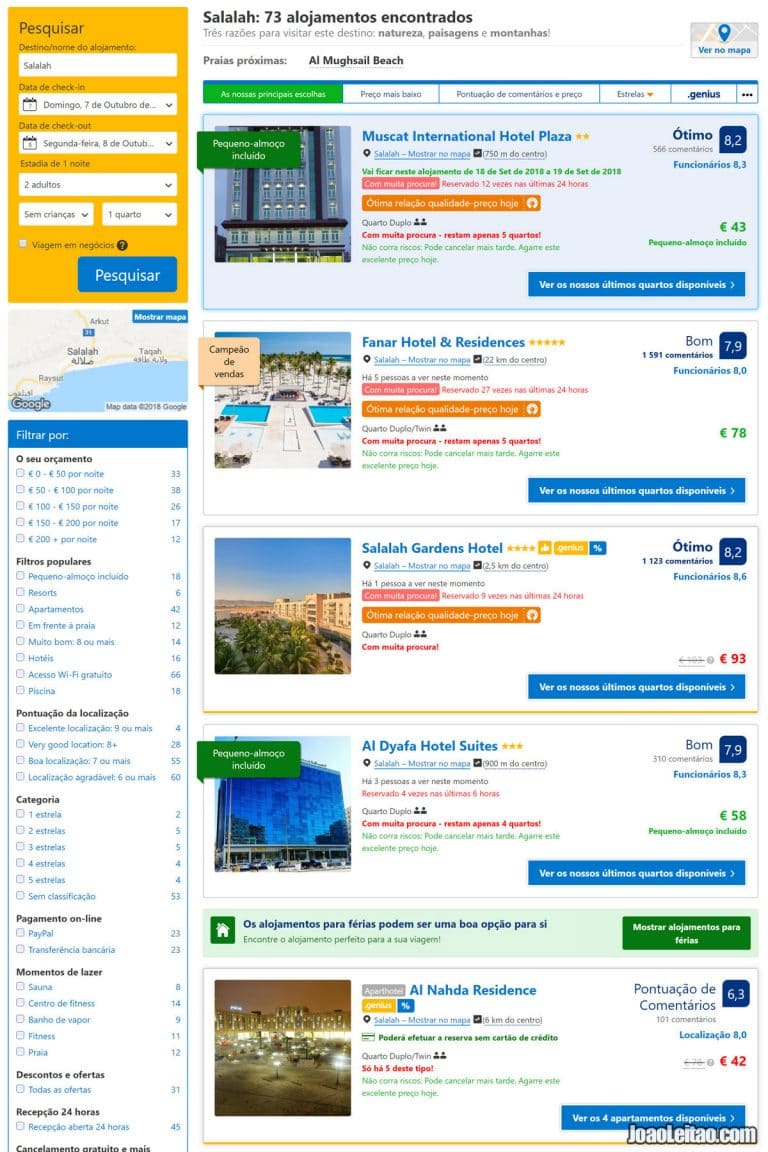 After completing step one, you'll have a list of possible accommodation options from where you'll make your final decision (step three).
Booking.com will show you all the available options considering how many people are traveling and when. At the top of the page, you can see the total of hotels available
Booking.com filters the available hotels following their own criteria called "Our Top Picks." The user can further refine the list, filtering by:
Distance from city center (public transport);
Price (lowest first);
Review score and price;
Stars, which is a somewhat obsolete standard in the hotel industry;
Top reviewed, meaning the ones that have more customer reviews and comments.
The user will then see a list of available properties, 35 per page. If there are more than 35 possibilities, you'll have to go on to the next page after you scrolled to the end.
This page shows you a summary of each hotel that includes the main photo, the name, number of stars, the price for the total number of nights, the number of reviews from previous guests, and the average score.
If budget is a concern, you can filter the list to see the cheapest options first. Guests who value the quality of service above all should filter the list by top reviewed, which shows the places with the highest scores.
On the left-hand sidebar, you can filter by other criteria that will narrow down your options. Those criteria are personal, tailored to each user's preferences, but there are plenty of options. To give you just some examples of the most used criteria, you can rule out options that don't fit your budget, with low ratings, that doesn't offer free cancellation, or that doesn't have internet or complimentary breakfast.
If you prefer to choose based on location, you can see a map of the area with all the options tagged. When you hover over the tags of each accommodation, you'll have a popup box with the essential information about each option. This is one of the main advantages of Booking.com versus AirBnB, which never shows you the exact location until you make a reservation. Location could make the difference! However, please note that the hotel determines its location on the website and it might not be accurate.
Some things to consider when it's time to choose:
Distance from the city center or main points of interest, or even distance from transportation such as the airport
The higher the average customer score, the higher the chances of having a pleasant stay. See how many people have rated the hotel already because the higher the number, the more reliable that average is.
Complimentary breakfast is a nice touch
Internet access is fundamental, at least to me
Step Three – The Final Selection


After you've browsed the list of possible accommodations, filtered and ordered them, it's time to take a closer look at the final list.
If you're on your laptop or desktop computer, open the link to each property in a new tab. That way you can compare them easily and go back and forth to each option to clarify any details.
When looking at the detailed description of a property, you'll see several images, a description, and a summary of the main facilities listed and with icons. Closer to the bottom of the page, there's a table with the different types of room available, including the maximum number of guests per room, what's included in the price, if breakfast is complimentary, and cancellation policy. By clicking on the type of room, for example, "Superior Double Room," you'll open a popup window with specific details and photos.
Scrolling down, you'll find information about the distance between the hotel and relevant points of interest like closest landmarks, closest train or bus station, as well as a detailed list of everything the accommodation includes.
After this, you must check relevant information like check-in and check-out times, accepted payment methods, if pets are allowed, and specific conditions for children.
Sometimes the same room shows different prices. This varies based on the number of people staying there, if it includes breakfast, and if it has free cancellation.
Step Four – Booking
Once you've decided where you want to stay, it's time to book it.
Choose how many rooms you'll need. Usually, you don't need to change the number you've pre-selected when browsing.
Fill in your data or log in if you have an account on booking.com.
If you have any special requests, like a specific type of room or you need information about transportation to reach the hotel, type that information in the special requests box at the bottom of the page.
If you have that information, state your time of arrival.
When finishing the booking process, you might be asked for your credit card information. That has to do with the booking conditions. Even when you have free cancellation up until the day of arrival, the hotel is entitled to charge you for your stay, in full or partially, in case you never cancel your reservation or never show up. That's why sometimes the website asks you for your credit card details, not to charge you but to ensure payment in case of a no show. Some places demand that you pay with a credit card upfront, but those cases are becoming rarer.
After you've completed your reservation, you'll receive a confirmation email that you can print and show to the hotel when you check-in.
What's Genius?
Genius is a special program by Booking.com for frequent users, offering special discounts and conditions, such as extended times of check-in and check-out. It might also include other benefits like free transportation from the airport or complimentary drinks on arrival.
But to have these benefits, the hotel you chose has to be a participant in the program, which is not mandatory.
Tips for booking a hotel through Booking.com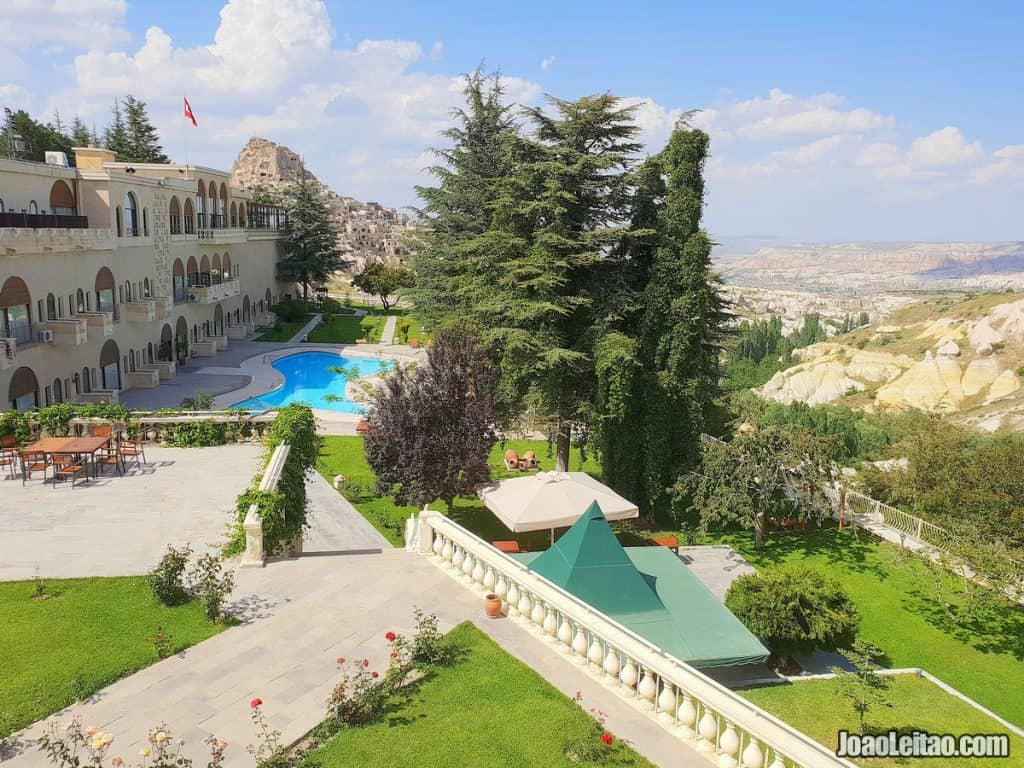 I recommend you create an account on Booking.com so you can create favorites' lists and save time when filling your details for booking
Keep in mind that a city or a tourist tax might be added to your final price. It won't be much, but make sure you account for that.
Make sure you arrive within the check-in schedule. Usually, if you arrive too early, you can drop off your luggage and go sightseeing, and many times they even allow you to take your bag into your room. But it's trickier if you arrive after the reception's closing hours.
When reading the reviews from previous guests, look for references to common problems that could rule out a place: excessive noise, lousy WiFi, bed bugs.
Prices are always charged in local currency. The prices shown in your preferred currency are just a reference. Keep this in mind because if the exchange rates fluctuate, the final price will change.
When reading the reviews from previous guests, you'll notice they're grouped by language, and you'll need to define all the languages you understand. Otherwise, you won't have access to all comments. The website will then automatically show you the comments written in your preferred languages.
Also read my pages: