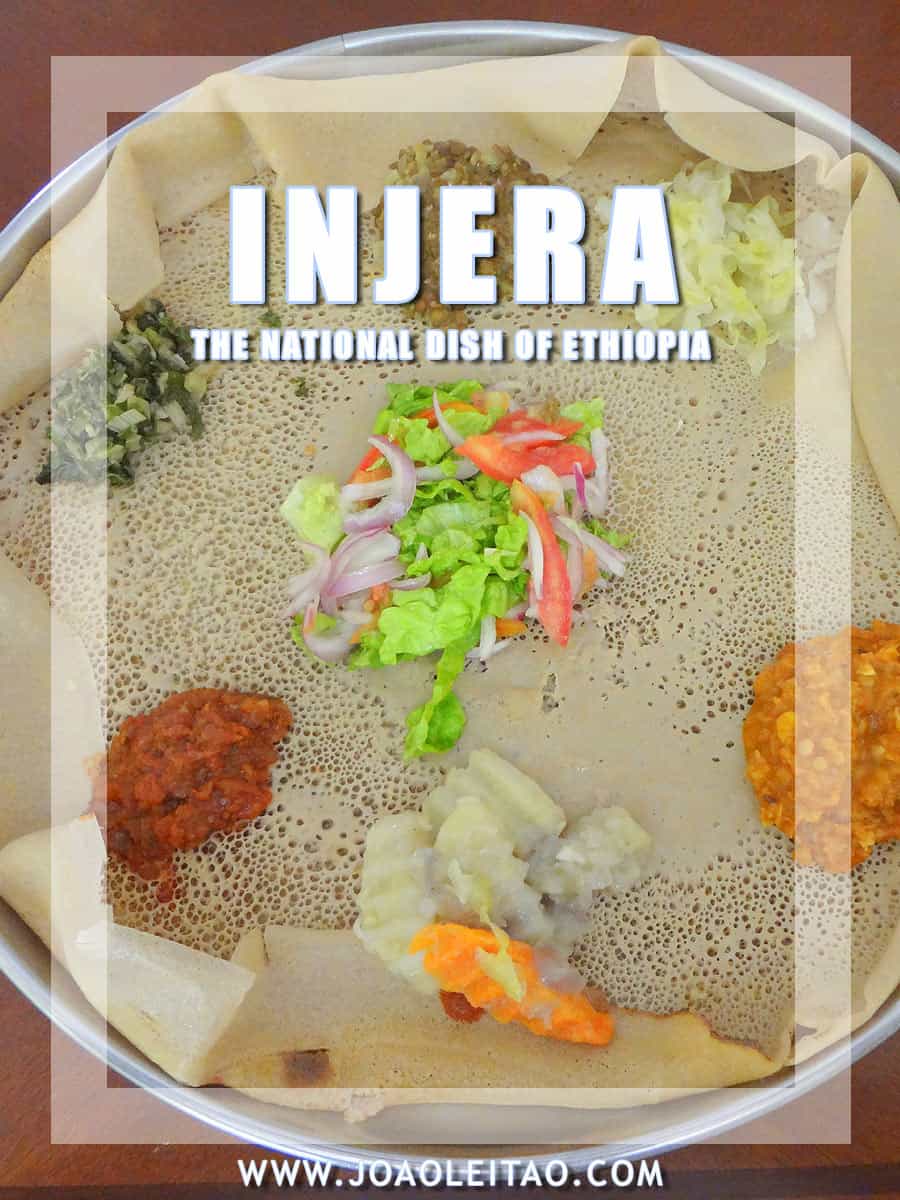 While traveling in Ethiopia, I got to try their national food called injera – a type of flatbread.
The main ingredient of injera is teff flour, but sometimes some people use barley, corn, wheat or rice flour. Injera is without a doubt, the most famous food in Ethiopia.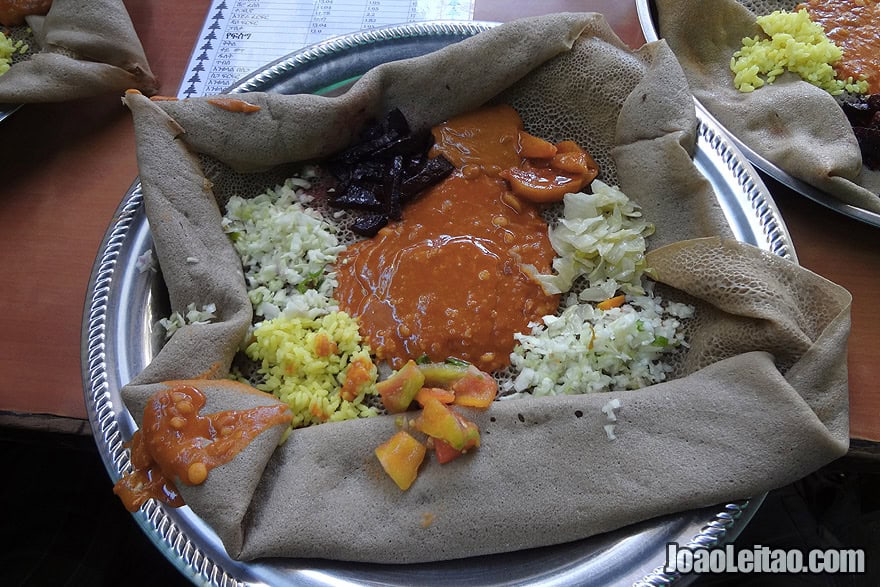 Along with another Ethiopian dish called ful medames, I mainly ate injera every day, except while traveling in the south where they have different food traditions.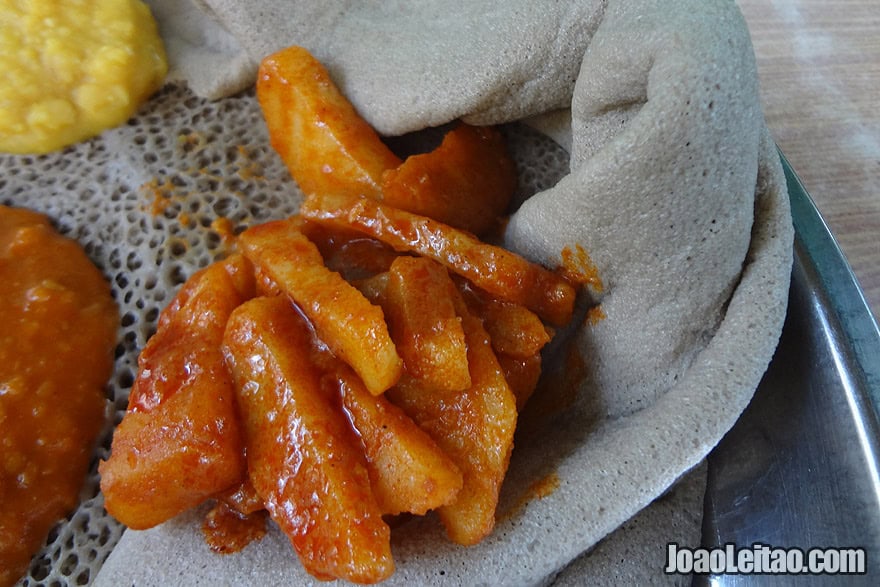 ---
Why I like Injera
---
This food from Ethiopia got my attention because:
the unusual sourdough;
the unexpected spongy texture of the dough;
injera is to be eaten with the hand;
variety of stews served with injera;
very cheap price;
always vegetarian injera available.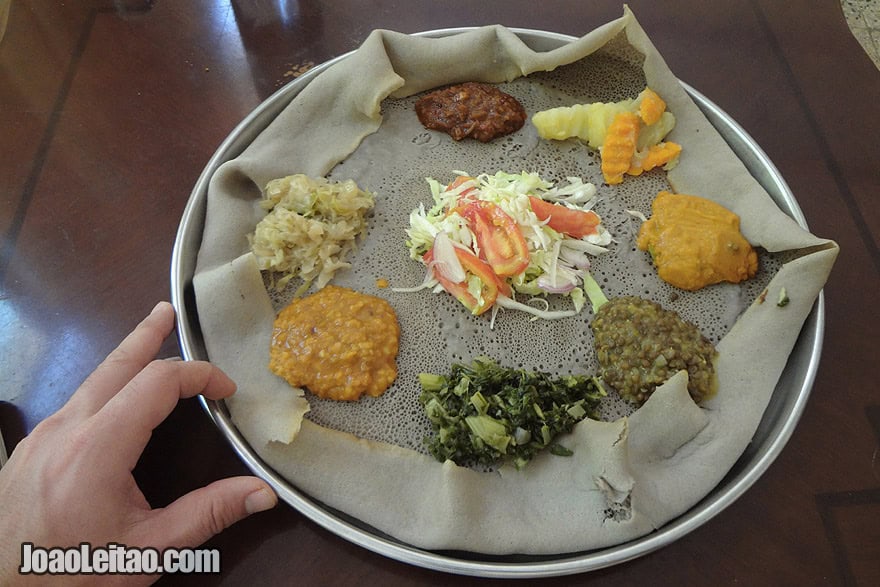 Ethiopian cuisine is delicious and famous mainly because of injera. There are also different varieties of injera: nech (white injera), kay (red injera) and tikur (black injera).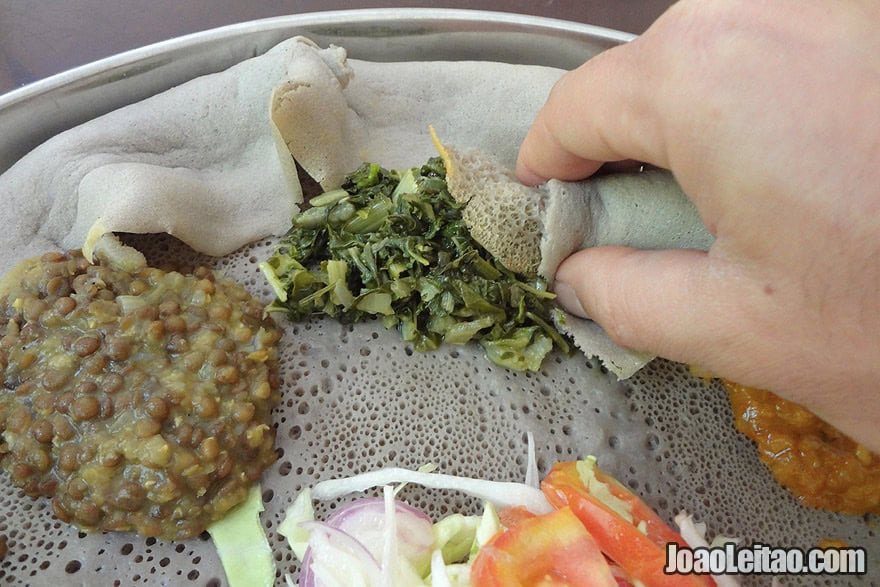 Although it requires some practice not to get dirty, eating injera with your hands can be a fun experience. The trick is to grab the stew and robust ingredients with the dough – like a wrap style of eating.
NOTE: Teff is high in fiber, iron, protein and calcium. Teff is a species of lovegrass, endemic to the Ethiopian Highlands. Teff is among of the earliest plants domesticated by mankind, being used since 8,000 BC.
---
How to make Injera
---
To prepare injera you need few ingredients. Making injera is very similar to cook pancakes of French crepes. You just have to mix everything and wait for several days until it is fermented. It will be ready to bake when full of air bubbles and with a strong sour taste.
Injera ingredients:
1/4 cup teff flour
3/4 cup all-purpose flour
1 cup of water
salt
peanut oil