Inspirational Travel Blogs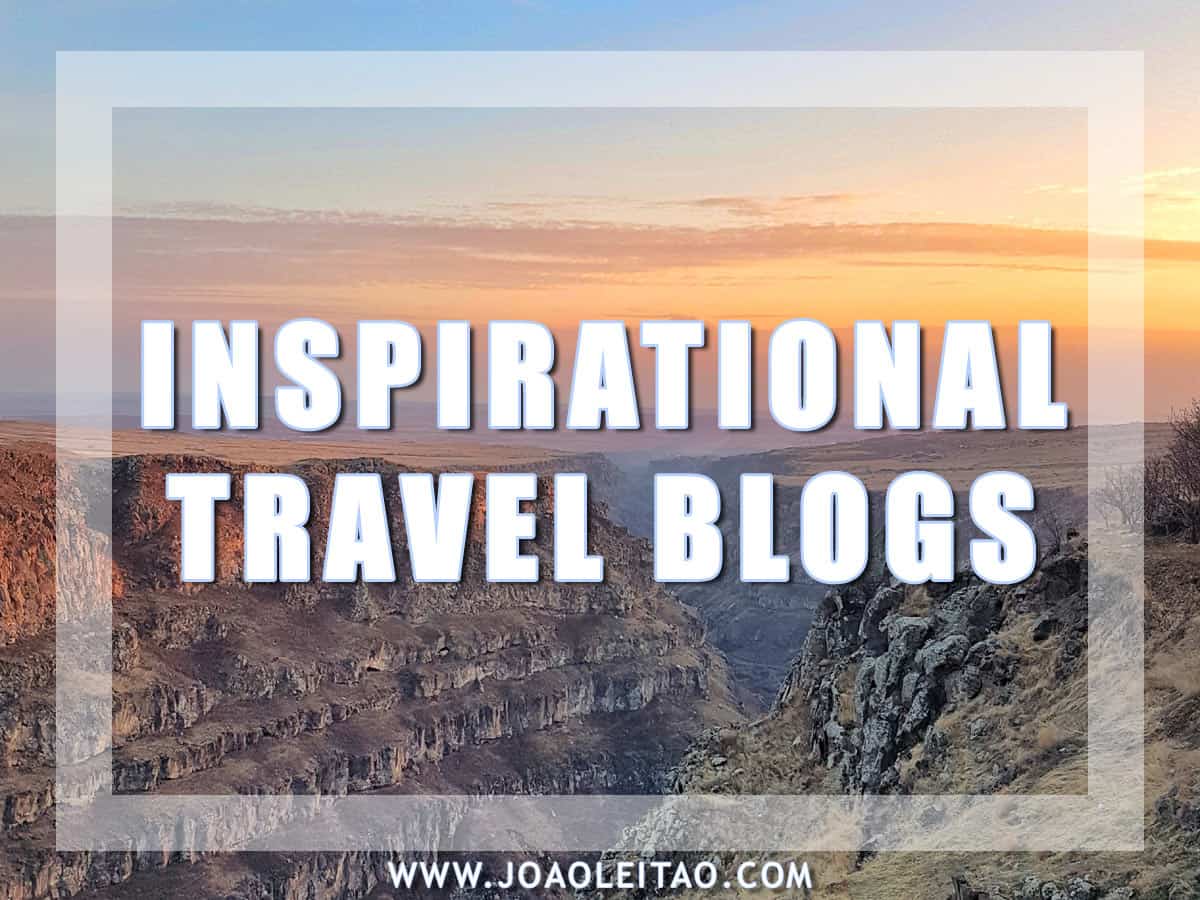 As some of you might already know, I don't usually prepare my travels or organize much before going on a trip. Consequently, and also due to my lack of time, I do not read travel blogs that much.
As I got used to traveling at a time when there were no travel blogs on the Internet, I kind of mostly created my itineraries mixing information from history books; paper road maps such as Michelin, Reise Know-How or Freytag & Berndt; or using paper guidebooks such as The Rough Guides or Lonely Planet. In most cases, I just departed without knowing where I was going to or what I was about to visit.
The experience of being on the road has always succeeded the destination itself.
Despite all that, and since the travel blogging community grew enormously, I somehow ended up following a relatively small number of bloggers, which sometimes enjoy reading and actively follow on social media. Since I am more of a practical person, my reading preference and selection of travel blogs will reflect useful travel information rather than individual travel stories on the road. I do not search nor read other people's travel stories as I do prefer to naturally make my own choices, not getting influenced by the feelings or judgments of others. This means I always search for unique travel destinations, how to get there and indulge freely without preconceptions into a new world of my own experiences. We should never aim to imitate other people´s lives. We should always be ourselves. On the list of travel blogs below, I share with you my favorite travelers and the blogs I occasionally read.
The World Hiker – Check out this great blog of my good friend Brian Asher » A Slightly Crazy High School Spanish Teacher With An Insatiable Love Of Travel And The Outdoors On A Journey To Every Country In The World.
---
Inspirational Adventure Travel Blogs
---
Most of the Inspirational Travel Blogs on this list are not necessarily the most famous, but rather blogs that I personally find useful or different. This list is set to evolve over time.
---
Against the Compass
---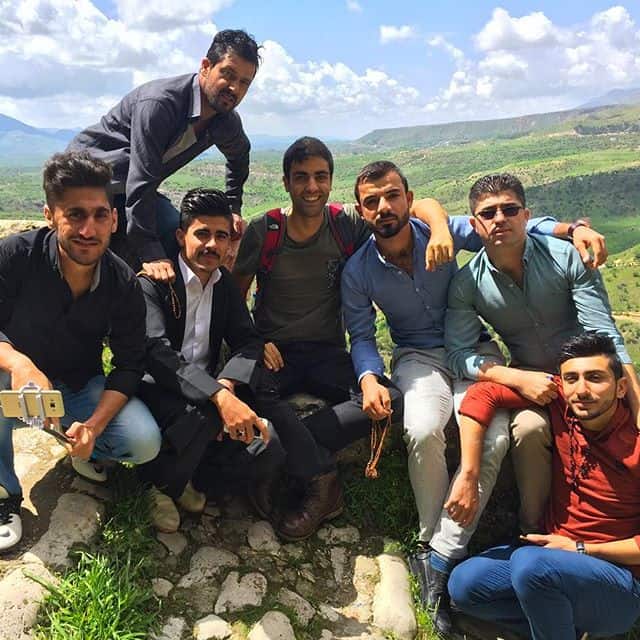 Joan has a well-written/easy to navigate blog that I end up checking travel information once in a while. Indeed one of my favorite adventure travel blogs. We are both from the Iberian Peninsula, and apart from this interesting geographic similarity, he seems to like the same dusty and off the beaten path destinations that I do. From backpacking in Pakistan, trekking the highest and most beautiful mountains in the world to visiting a Syrian refugee camp in Iraq and sneaking into the forbidden Russian town of Baikonur, Joan's blog is a must.
Visit Against the Compass blog and follow on Instagram, Facebook and Twitter.
---
Uncharted Backpacker
---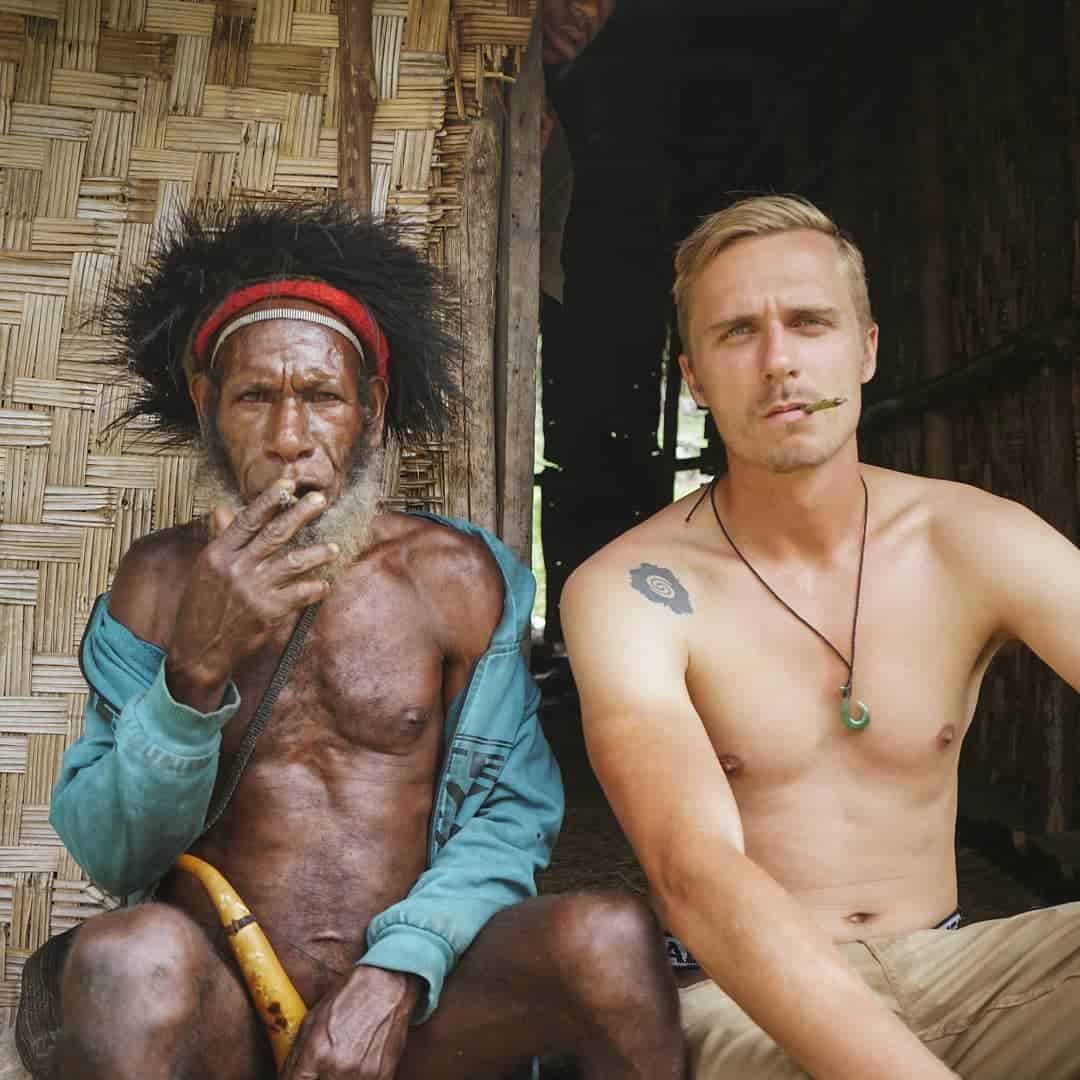 Stephen's travel blog is my favorite regarding featured destinations, and due to the incredible adventures this guy puts himself into. Stephen knows how to explore challenging and unreachable regions where most travelers would not dare to go, such as Afghanistan, Congo, Pakistan or Yemen. His experiences have taken him to drinking tea in Kabul bazaar, crossing snow-covered peaks of the Nepalese Himalayas and teaching English in Libya.
Visit Uncharted Backpacker blog and follow on Instagram, Facebook and Twitter.
---
Expert Vagabond
---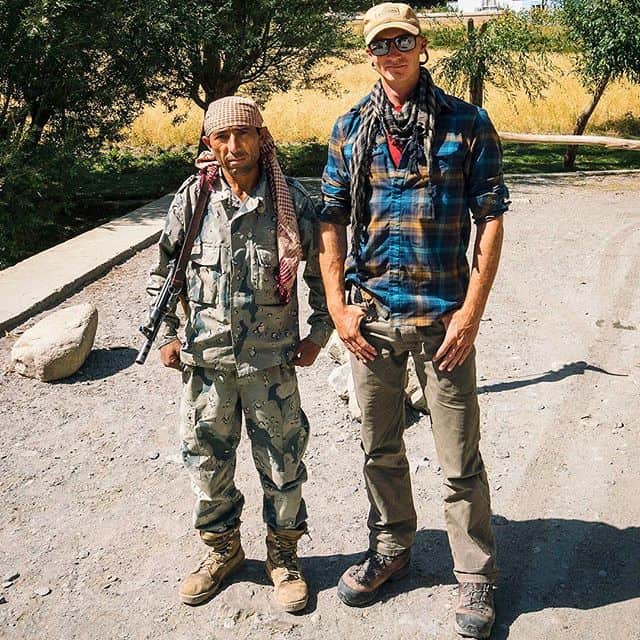 Matt from Expert Vagabond is the guy from my list of bloggers that everyone knows, and that hardly needs an introduction. I've been following Matthew for a long time now, and I do really appreciate the fact that he shares excellent and useful information about exciting adventure destinations. I also enjoy the fact that although he is all over the blogging world, he keeps it cool and with a humble attitude. On his blog, Matt shares entertaining stories, useful travel tips, fun videos, inspiring photography, and crazy adventures around the world.

Visit Expert Vagabond blog and follow on Instagram, Facebook and Twitter.
---
The Travel Stories
---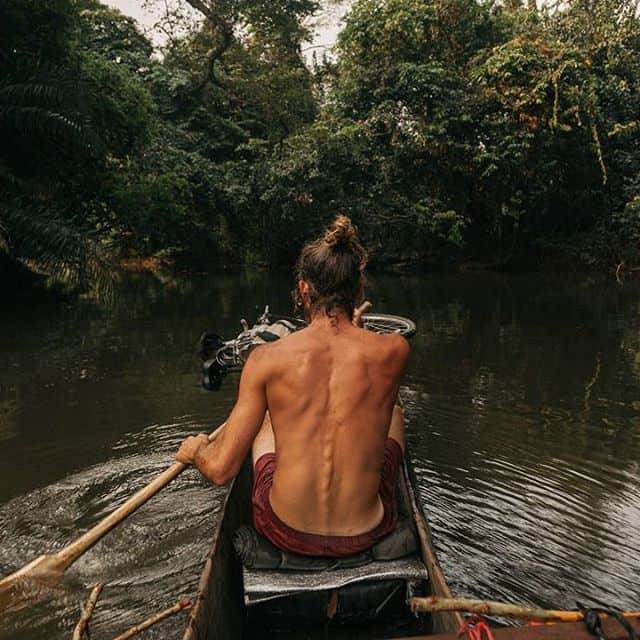 This is a travel blog featuring several authors. I first read it while interested in their published story about getting malaria in the Democratic Republic of the Congo. As I also got malaria in the D.R.C., I immediately connected to this subject and after I started exploring the website, I came up to discover many exciting travel destinations through real adventures from the road. The Travel Stories is a platform for travel stories and selected narratives with an eye for detail, accentuated with breathtaking pictures and videos.
Visit The Travel Stories blog and follow on Instagram, Facebook and Twitter.
---
Journal of Nomads
---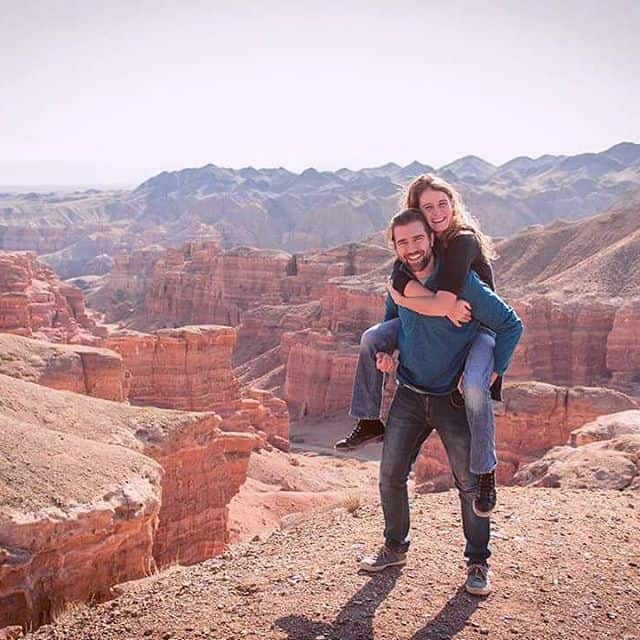 Cynthia and Niko lovely travel blog takes us wandering around the world through their own exploits. Their blog features excellent content with valuable practical information that will make your life easier during your next trip. This couple from Belgium and Canada are currently on a once-in-a-lifetime adventure, traveling from Ireland to Alaska, across six continents, with no time limit and without taking any airplanes. They travel overland mainly by hitchhiking and cross the oceans and seas by taking boats. I met Cynthia in Tashkent, Uzbekistan, and we were able to share some ideas and get to know each other a bit better. I hope I can finally meet Niko somewhere around the world.

Visit Journal of Nomads blog and follow on Instagram, Facebook and Twitter.
---
Travelsauro
---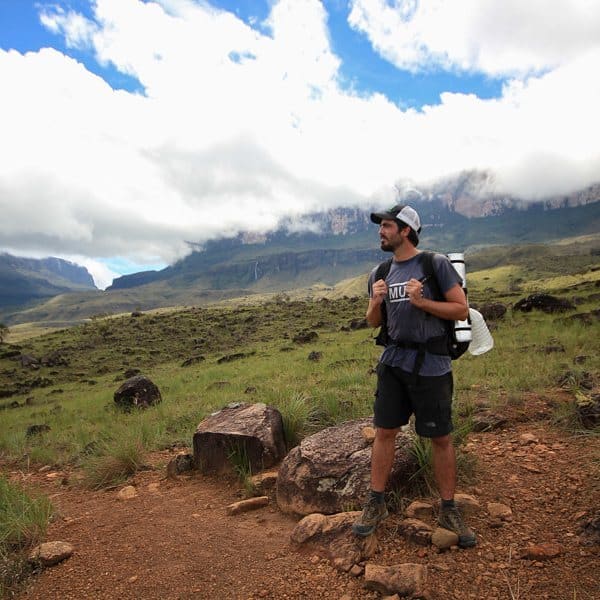 Miguel's blog has some nice destinations and his travel writing is not boring, focusing more on his own itineraries and practical information and how to do things and how to get there. His travels have taken him to amazing places such as Papua New Guinea, East-Timor, Mali, Guinea, Senegal, and Dominica. In every place he visited, he always tries to combine his passion for hiking, scuba diving, and photography into unforgettable travel experiences.
Visit Travelsauro blog and follow on Instagram, Facebook and Twitter.
---
João Cajuda
---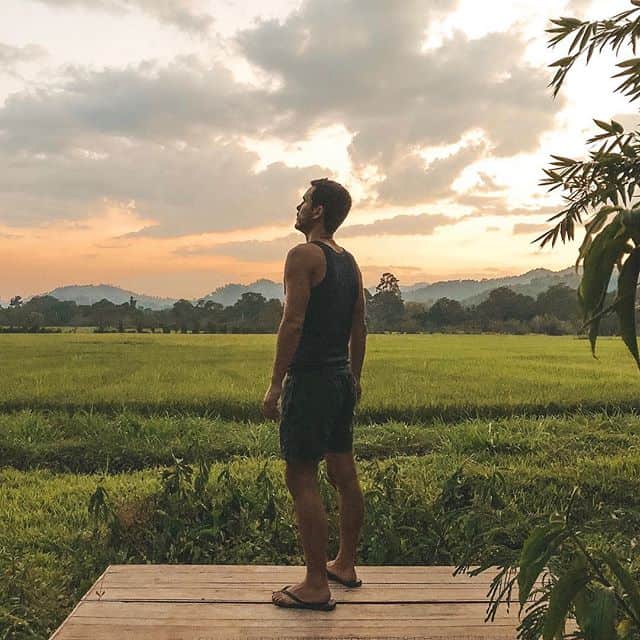 João is my personal friend, we work together organizing tours in Morocco. He is new to the blogging world, but his artistic eye for photography and filmmaking makes him one of the best image makers that I know of. Although João goes to more common countries such as Thailand, Cuba or Philippines, I love the way he mingles himself into compelling scenarios creating inspiring and motivational pictures and movies. Some of his inspirational videos reached over 14 million views!

Visit Joao Cajuda blog and follow on Instagram, Facebook and Twitter.
---
Breathe with Us
---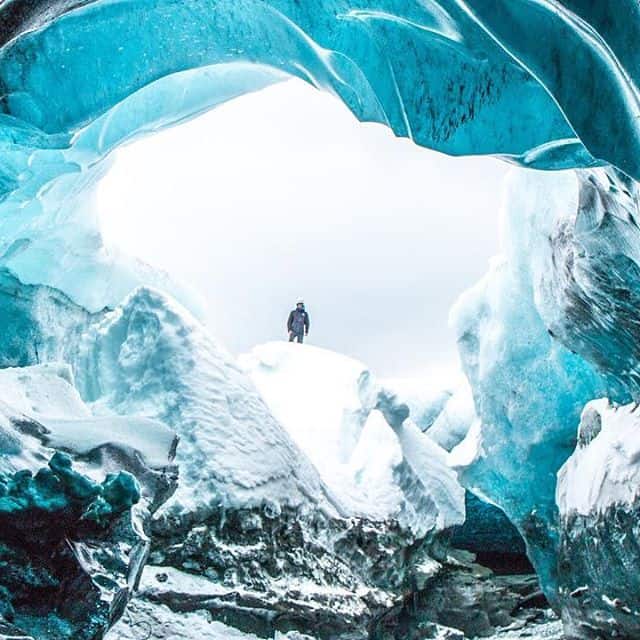 Hugo and Cristina takes us to famous travel destinations creating compiling travel guides from their favourite places. They a couple on a quest to travel and explore the world's best cultural and nature destinations. Although they do hit the most conventional destinations, their blog is very well built and easy to navigate. Follow them to discover all their latest adventures and for some travel inspiration.

Visit Breathe with Us blog and follow on Instagram, Facebook and Twitter.
---
The Planet D
---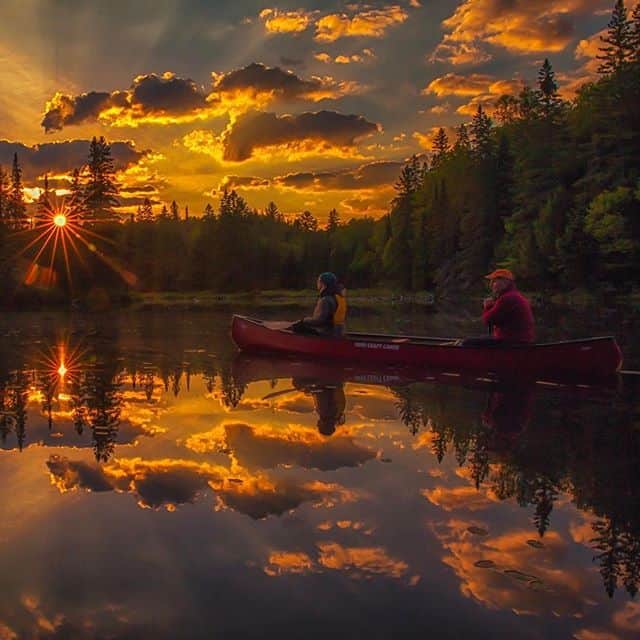 Dave and Deb have a great travel blog where you can navigate through an immense variety of nations around the world. My main reason to like their blog is that they combine interesting articles with amazing travel photos. This adventure couple has a mission to inspire people to step out of their comfort zones and prove that you don't have to be an uber-athlete, adrenaline junkie or part of the ultra rich to be an adventurer.

Visit The Planet D blog and follow on Instagram, Facebook and Twitter.
---
One Chai
---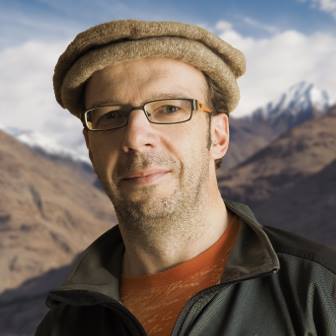 This is one of my favorite adventure travel blogs as it focuses on really different and peculiar travel destinations. For those who like to read in other languages rather than English, Laurent takes us to unknown and bizarre destinations written in French. On this list of blogs, I actually didn't want to feature any blog not written in English, but I couldn't end up without mentioning One Chai. I particularly like the photos and the acute sense of humor expressed on Laurent's travelogues.
Visit One Chai blog and follow on Instagram, Facebook and Twitter.