Low Cost Airlines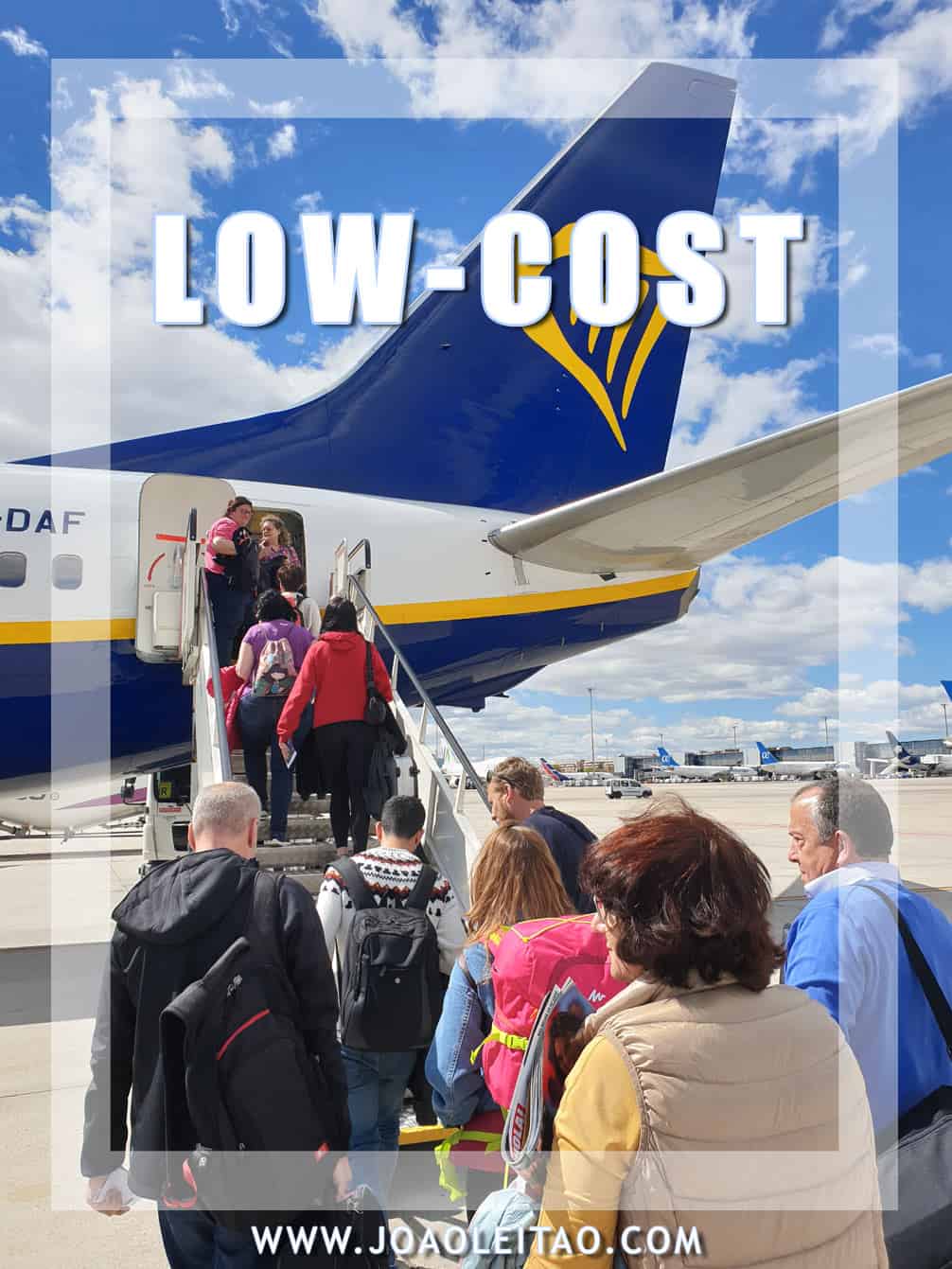 The first airline to come up with the concept of low cost was the North-American airline Southwest in the 1970s. In Europe, the idea appeared later in 1995 when EasyJet and Ryanair entered the marketplace and revolutionized how people traveled in the continent.
Nowadays there are low cost airlines all over the world, but in some areas, the effects and advantages are not as significant, like in Latin America for example.
What is low cost?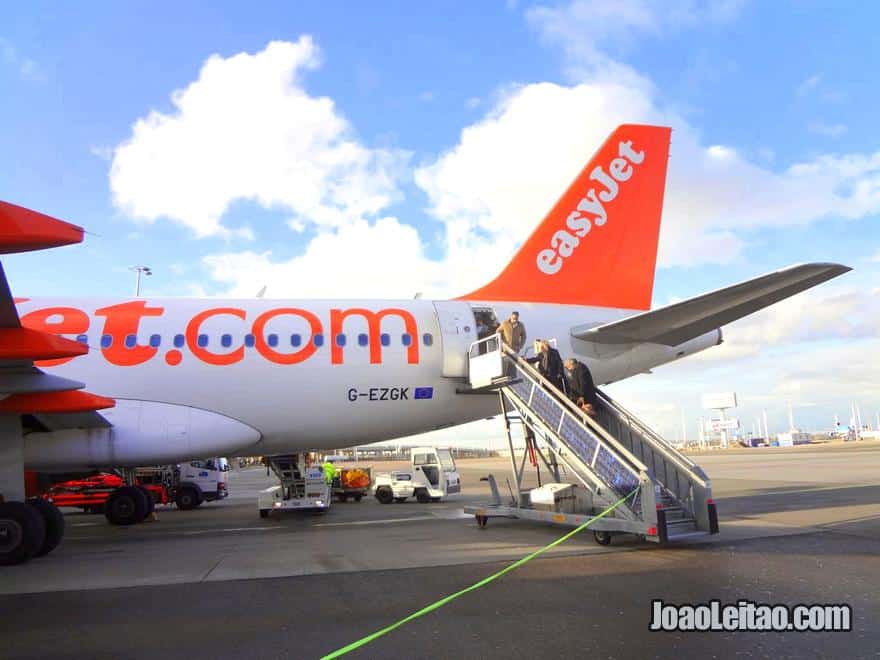 The concept of low cost is based on lowering the cost of airline tickets by cutting on all the services that aren't essential to travel. Some of these services are still available but are charged separately.
For example, meals and drinks are paid by the passenger on board, the luggage included in the ticket is limited, and you pay to choose your seat.
Apart from excluding complimentary services, the low cost airlines use a series of other resources to lower the cost of their operations, and therefore their tickets' price.
That is the case with the choice of airports. In many cases, they avoid using the main airports, which charge higher rates to airlines because of their more convenient location, and fly in and out from airports farther from the cities they serve, but more affordable.
Another way to save on operations is to cut costs on handling luggage. In traditional airlines, if you travel, for example from Lisbon to Florence, with a layover in Paris, you'll drop off your luggage in Lisbon and pick it up in Florence. With low cost airlines, things work differently and each leg of the trip is treated as a completely different journey: the passenger picks up the bags at the layover airport and must check in again for the final destination.
The significant number of passengers that fly in these airlines gives them leverage in negotiating with the airport administration and even with national governments. In many cases, they have unique conditions to operate with discounts and tax exemptions that allow them to lower the price of tickets even more.
Many of the traditional airlines have started to adopt the same low-cost strategies, at least partially, offering their customers lower prices if they're willing to let go of some of the traditional benefits, such as the ability to change travel dates and not including bulky or heavy luggage in the ticket price.
How to travel with a low cost airline as cheaply as possible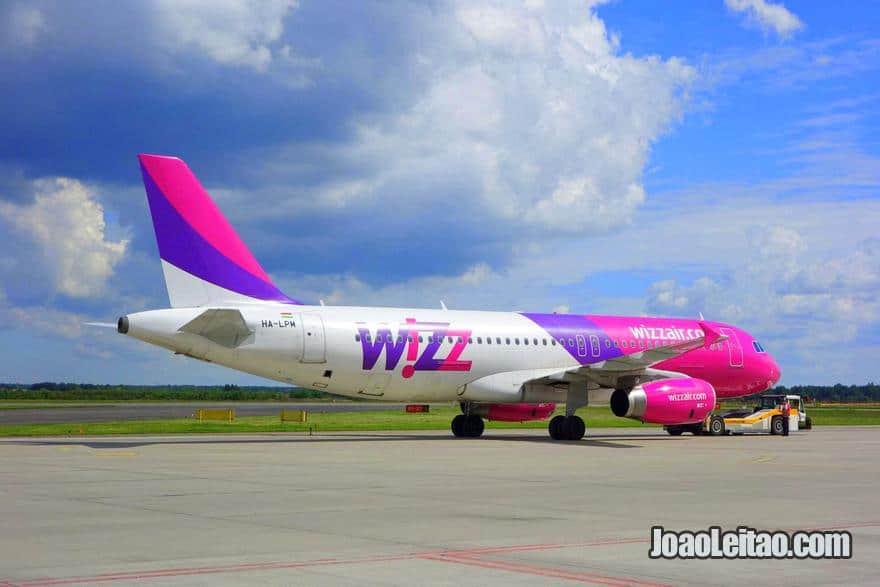 1. Not all low costs are the same
Many airlines define themselves as low cost, but their prices aren't particularly cheap. If you choose one of these airlines, don't expect an affordable ticket.
Then there are airlines like Vueling and Transavia with variable tariffs, some result in affordable tickets while others not so much.
For maximum savings, use companies that have consistently low prices, such as Ryanair, EasyJet or Wizzair.
2. Choosing the right time to buy
The time you buy the ticket could determine whether you'll get the lowest price or not, but the policies, apart from not being completely clear, vary by airline.
With EasyJet and Wizzair, things seem straightforward: the sooner, the better. Prices don't usually drop the closer you get to the traveling date, on the contrary.
Ryanair is a bit more complicated. In theory, prices rise as time goes by because the cheaper tickets are selling out while the most expensive remain unsold. But the airline seems to use a time window to sell available tickets at discounted prices about 4 or 6 weeks before the date.
Just in case, don't risk it and book the ticket as soon as you can confirm your trip. Keep this in mind: try not to research for your flight and definitely not start the purchase process before you're ready to buy the tickets. These airlines' websites, especially Ryanair, tends to increase the price of the ticket you're interested in if you don't buy it immediately.
3. Picking a destination
At any given time there's a handful of flights at low prices. One thought is to let prices choose you instead of you choosing the destination. On the Ryanair page, you can check the cheapest tickets available by selecting the departure airport.
This is a technique used by many travelers who end up going on a tour of Europe at great prices. With this method, you can visit a handful of countries for under 100 Euros.
4. Picking the date
Dates influence the prices. In the summer it's difficult to find a bargain, especially to or from places popular in the summer season, as is the case of Portuguese airports. The Christmas and New Year seasons, as well as Easter, also cause considerable increases in fares. And then there is school vacation when families go on getaways and weekend trips, enticing low cost airlines to raise their prices.
Then there is the weekly fluctuation, with prices rising between Friday and Sunday and the days around national holidays.
Finally, on a smaller scale, earlier and later flights are usually more expensive. This happens because airports charge different prices to the airlines according to the time of day. No one likes to wake up at five in the morning to catch a plane or to arrive at a destination near midnight.
5. Pay attention to offers and deals
Airlines often have deals for a large number of destinations, some of them focusing on specific routes, some of them global. If you plan to travel in the near future, stay tuned, visit the company pages frequently, as these campaigns are announced on the homepage. But remember that they're usually only valid for purchases made in a short period, sometimes just for 24 hours.
If you plan to explore central and eastern Europe, you're likely to fly with Wizzair. In this case, consider joining WizzClub. You'll pay 30 Euros a year, for yourself and your usual travel partner. In return, you'll benefit from substantial discounts on tickets. If you only take one trip, it won't be worth it. But if you're traveling with someone and book two tickets, joining the club pays for itself. If you're on a long trip, with multiple layovers and connections, it's an offer you can't refuse.
6. Being willing to accept the basic services
Many passengers fall into the trap of expecting the same services of a traditional airline when flying with a low-cost airline. They'll complain that if you add up all that you had to pay for additional services, the total is as much as the price of a ticket with a flagship airline such as TAP or Air France. And it may be right. The purpose is for the passenger to travel without those services. Traveling light, packing snacks so you don't need to eat or drink during the flight, being willing to sit anywhere on the plane and fly alone, assuming that you may have to wake up early or arrive late at the destination.
TOP low-cost airlines in Europe
Ryanair
Based in Ireland, Ryanair was one of the first low cost airlines in Europe. It began operations in 1985, but it only became a low cost airline later and took over the market. Since 2016 it's the largest European airline with 450 planes that connect over 220 airports.
Easyjet
EasyJet established in England in 1995 and began flying to Europe the following year. But it only gained importance at the turn of the century, strengthening its position in the coming years. Nowadays it's present in more than 130 airports in 31 countries and operates around 800 routes.
Wizzair
This Hungarian airline has been established in Eastern and Central Europe for over ten years, with an impressive network of destinations. It's currently expanding and already operates some routes from many other countries.
Best low-cost airlines in the world
Ryanair – Headquarters in Dublin, Ireland. Europe's largest low cost airline connecting virtually every major European city.
EasyJet – Headquarters in Dublin, Ireland. Europe's largest low cost airline connecting virtually every major European city.
Pegasus Airlines – Headquarters in Istanbul, Turkey. Many flights to various European destinations mainly in the Mediterranean, also with many domestic services in Turkey.
GOL – Headquarters in São Paulo, Brazil. The largest airline in Latin America, also with many domestic services in Brazil.
Southwest Airlines – Headquartered in Dallas, USA. The world's largest low-cost airline, several domestic services within the United States.
JetBlue Airways – Headquarters in New York in the USA. Company with flights to various destinations in the Eastern part of United States.
WestJet Airlines – Headquarters in Alberta, Canada. Company with flights to various destinations between Canada and the United States.
Virgin Australia– Headquartered in Brisbane, Australia. The second largest airline in Australia and Oceania, also with many domestic services in Australia.
AirAsia – Headquarters in Kuala Lumpur, Malaysia. Asia's largest low cost airline with services to various destinations in Southeast Asia.
List of Low Cost Airlines in Europe
These are the most popular low cost airlines that fly in Europe
Aer Lingus – Dublin, Shannon, Cork, Belfast (Ireland)
airBaltic – Riga (Latvia)
Blue Air – Bucharest, Bacau (Romania)
CityJet – London City Airport (United Kingdom)
Condor – Several German Cities
easyJet – Dublin (Ireland), covering most of Europe
Eurowings – Several German cities
Flybe – Manchester, Newquay, Exeter, Southampton, London (southern England); Jersey, Guernsey (Channel Islands)
Helvetic Airways – Zurich, Bern
Icelandair – Reykjavik (Iceland)
Jet2 – Several English cities
Norwegian – Oslo, Bergen, Copenhagen, Stockholm, Alicante, and London
Pegasus Airlines – Istanbul, Antalya (Turkey)
Ryanair – Dublin (Ireland), covering most of Europe
SmartWings – Prague, Ostrava (Czech Republic)
Transavia – Amsterdam, Rotterdam, Eindhoven (Netherlands)
TUIfly – Several German cities
Volotea – Several Spanish cities and the Mediterranean
Vueling – Several Spanish cities, Amsterdam, Florence, Rome
Widerøe – Oslo (Norway)
Wizz Air – Budapest and several cities in Eastern Europe
Wowair – Reykjavik (Iceland)
XL Airways – Paris (France)
List of Low Cost Airlines in Asia
These are the most popular low cost airlines that fly in Asia
9air – South of China
Air Arabia – Sharjah, United Arab Emirates
Air Do – Tokyo, Hokkaido (Japan)
Air India Express – Mumbai (India)
AirAsia – Kuala Lumpur (Malaysia)
Airblue – Islamabad (Pakistan)
Cebu Pacific Air – Manila (Philippines)
China United Airlines – Beijing (China)
Citilink – Jakarta (Indonesia)
Firefly – Subang (Malaysia)
Flydubai – Dubai (United Arab Emirates)
Goair – Mumbai (India)
Golden Myanmar Airlines – Mandalay (Myanmar)
HK Express – Hong Kong (China)
IndiGo Airlines – New Delhi (India)
JetLite – Several cities in India
Jetstar Asia – Singapore, Vietnam
Jin Air – Seoul (South Korea)
Lion Airlines – Jakarta (Indonesia)
Lucky Air – Dali (China)
Malindo Air – Malaysia, Indonesia
NAS Air – Riyadh (Saudi Arabia)
NokScoot – Bangkok (Thailand)
Peach – Osaka (Japan)
Scoot – Singapore
Skymark Airlines – Tokyo (Japan)
Solaseed Air – Miazaki (Japan)
SpiceJet – Several cities in India
Spring Airlines – China, Japan
Star Flyer – Kitakyushu (Japan)
T'way Airlines – Seoul (South Korea)
THAI Smile – Bangkok (Thailand)
UP – Tel Aviv (Israel)
Vanilla Air – Japan
VietJetAir – Hanoi (Vietnam)
List of Low Cost Airlines in North, Central and South America
These are the most popular low cost airlines that fly in the Americas
Allegiant Air – Las Vegas (United States)
GOL – São Paulo (Brazil)
Frontier Airlines – Denver (United States of America)
Interjet – Mexico
JetBlue Airways – New York (United States)
Southwest Airlines – Dallas (United States of America)
Spirit Airlines – Florida (United States of America)
Sun Country Airlines – Minnesota (United States of America)
VivaAerobus – Monterrey (Mexico)

Volaris – Mexico City (Mexico)
WestJet Airlines – Alberta (Canada)
List of Low Cost Airlines in Australia and the Pacific
These are the most popular low cost airlines that fly to Australia
Jetstar Airways – Brisbane, Melbourne, Sydney (Australia)
Tigerair Australia – Melbourne (Australia)
List of Low Cost Airlines in Africa
These are the most popular low cost airlines that fly in Africa
Mango – Johannesburg (South Africa)
Fly 540 – Nairobi (Kenya)
FlySafair – Cape Town (South Africa)