Let's interview the musician and traveler Michal Elia Kamal and learn about her fascinating journeys. Michal is the lead singer of the music project Light in Babylon. Her first trip was to India when she was 20 years old.
---
Michal Elia Kamal
---
| | |
| --- | --- |
| Full name | Michal Elia Kamal |
| Place of birth | Israel |
| Year of birth | 1987 |
| Occupation | Musician, drummer, songwriter |
| Home | Tel Aviv- Istanbul |
| Visited countries count | 32 countries |
| Continent count | 3 continents |
| Favorite way to travel | Walking |
| Favorite food | Mom's food |
| Favorite color | Gold |
| Favorite band | Light in Babylon |
| Favorite fruit | Mangos |
| Favorite book | Hard‑Boiled Wonderland and the End of the World by Haruki Murakami |
| Live to travel or travel to live? | Travel to sing and sing to travel |
| Fell in love with someone on the road? | Yes, and i married that man. |
| Fluently spoken languages | Hebrew, English, French |
| Favorite hotel | Grand Hayat Hotel in Chennai, India. My first travel to India I did, was as a backpacker, and I always stayed in some super cheap hostels. But, when I came ones again to India, few years later, this time to perform in a World Music festival, this time the festival booked me a 5 star hotel. In India as the cheap is really cheap also the fancy is really nice, fancy, comfortable and dreamy. |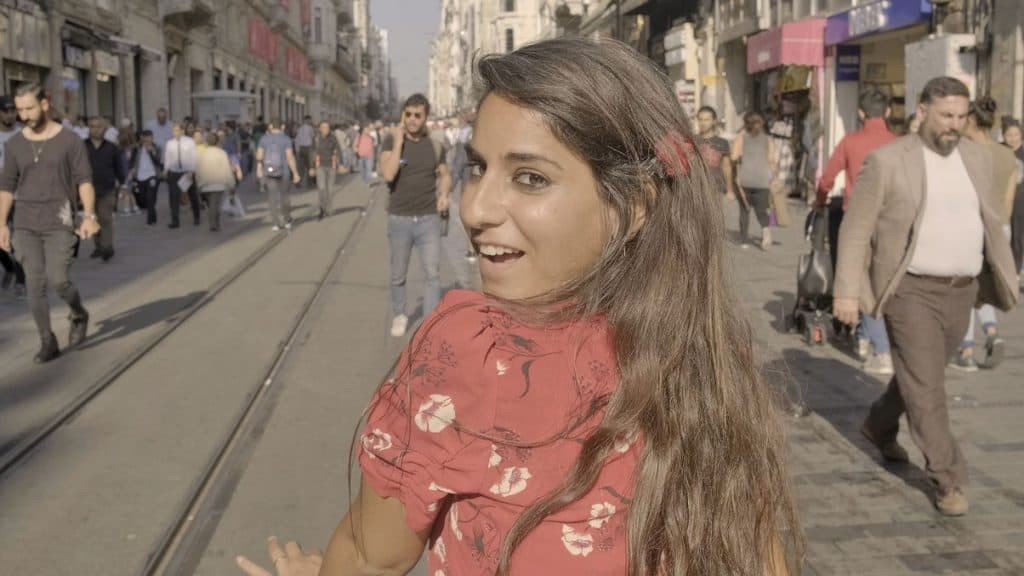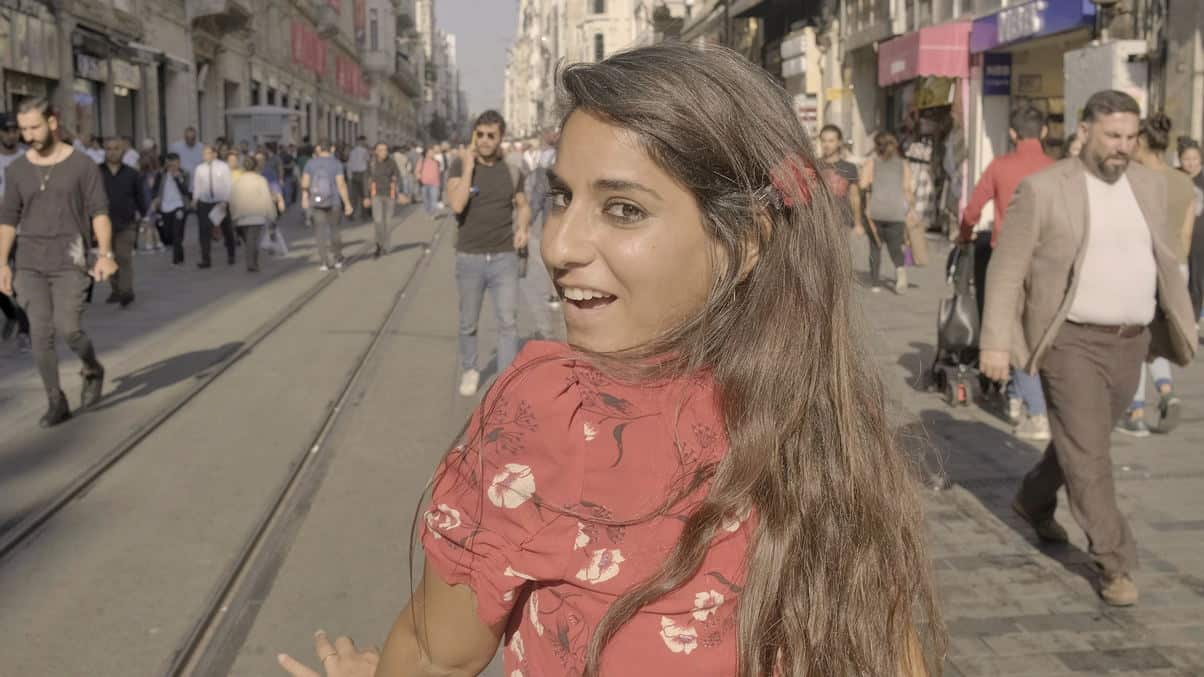 ---
Quick Top 3
---
Wish list
---
Will go back to
Morocco
Mexico
Russia
Beautiful men & women
The most beautiful people I know are always of mix nationalities and ethnicities.
---
Interview with Michal Elia Kamal
---
What is your relation with traveling? What do you want to find or what are you searching for while visiting other countries?

My traveling was always connected to music. I believe that traveling made me who I am today. It opened my mind to observe myself as a woman in the world and as a human being in general. What started 14 years ago as a journey to find my inner truth become a journey as a traveler but also an extensive music career. This situation allowed me not only to receive something from each place I visit but also to give something back – my music. Today when I travel, it is always following a performance. There I discover the audience, the people. The best part of the concert is to meet people afterward. To see their sparkling eyes and to hear how they felt about the show. In every country I have been, it does not matter the culture or the religion of the audience, I always meet people with shiny eyes and an open heart.

Many travelers are strongly affected by previous journeys, certain people they met, the different cultures they encounter, and special experiences on the road. What is your most memorable trip and why? You can write about more than one trip if you wish.

I have three unique places in my heart: The first one is for my first trip ever; it was to India, when I was 20 years old, at the beginning of my process, a young woman traveling on her own. This trip actually opened up the world to me and made me realize that there is more than one way to live this life. I was in India, but apart from Indians, I also met people from all over the world, many musicians as well, and I started to sing, and when I mean singing, I always describe that moment as if my throat was a bottle of champagne. My voice waiting there all that time and finally opened up to free itself. I knew that my journey as a singer was not over and that actually it just began. The second special place for me, it is like my second home, which is the city of Istanbul, Turkey. If my voice just opened up in India, Turkey gave it wings to fly. In Istanbul, I started my music career, and I found my life goals. About 10 years ago, I discovered the city, which was for me like a Disneyland for world music. I formed my band "Light in Babylon" with another two guys: Julien Demarque and Metehan Ciftci, who are today more than a family, and the two most crucial men in my life. In the first years we performed, at the famous Istiklal Avenue, in the city center, 2 million people were passing every day. We immediately saw the potential of this kind of street platform, and in the next years, we started performing in bigger stages all over the world. And the extraordinary last place to visit was the Sahara Desert in Morocco. Honestly, I didn't believe I would get there, as it seemed like a distant dream. I don't know why, but being in those dunes affected me in a very emotional way. I could walk endlessly in the dunes, and tears would come in a way I can't explain. 

Some people need to be encouraged to leave home, to lose their fear of traveling. What advice can you give to someone who wants to start traveling but doesn't know how, when and why?

I think that traveling as never been easier. You have all the travel tips and answers to your questions through many online travel blogs and vlogs. Yet, yes, you need courage and an open mind. My suggestion is to keep positive and to be open to an eventual change of plan. Surprises and unexcepted events were the best part of my travels.

Have you lived in a different country for more than six months? If so, where was it, and what were you doing there. Also, tell me what you learned from your experiences abroad.

Yes, since I arrived in Istanbul and started my band, I just could not leave, as if the city absorbed me, like a drug. And every time I'm away, I miss Istanbul very much. I was born in Tel Aviv, Israel, to a Persian family. My parents were born in Iran and moved to Israel. I grew up in the middle of Tel Aviv, studying in a French school and growing up in the European part of the city. I always found myself between those two cultures: the warm eastern oriental and the western "modern." I was living two identities at the same time. My friends didn't look like me. They didn't eat the same food at home, and their mothers were not like my mother (they were not better or worse, but just different). Suddenly, when I arrived in Turkey, I felt in the right place, as many people were like me: between the East and West. Many of my friend's mothers in Turkey reminded me of my mom, suddenly I arrived in a city where I can be Israeli and also Iranian, and where it all made sense.

Choosing a favorite landscape can be very difficult. But try to choose a landscape that will remain in your memory forever. What did you feel at that time?

Apart from the Sahara Desert, as I mentioned before, another important place for me is, "Salda Lake" in the Burdur region of Turkey. The lake was created after a meteor collision and filled up with river and rainwater. The white sand and the turquoise water from the lake is the best place I ever swam. Swimming in Salda felt like swimming in the fountain of youth. It felt like I acquired more years of life.
---
Follow Michal
---
---
Do you want to be interviewed?
Want to be included in my traveler's interview archive? Please feel free to send me a quick message to my WhatsApp +212696132468 – so that I send you the file. If I find your profile interesting and adequate for my blog, I will publish it.