Sahara Desert Nomads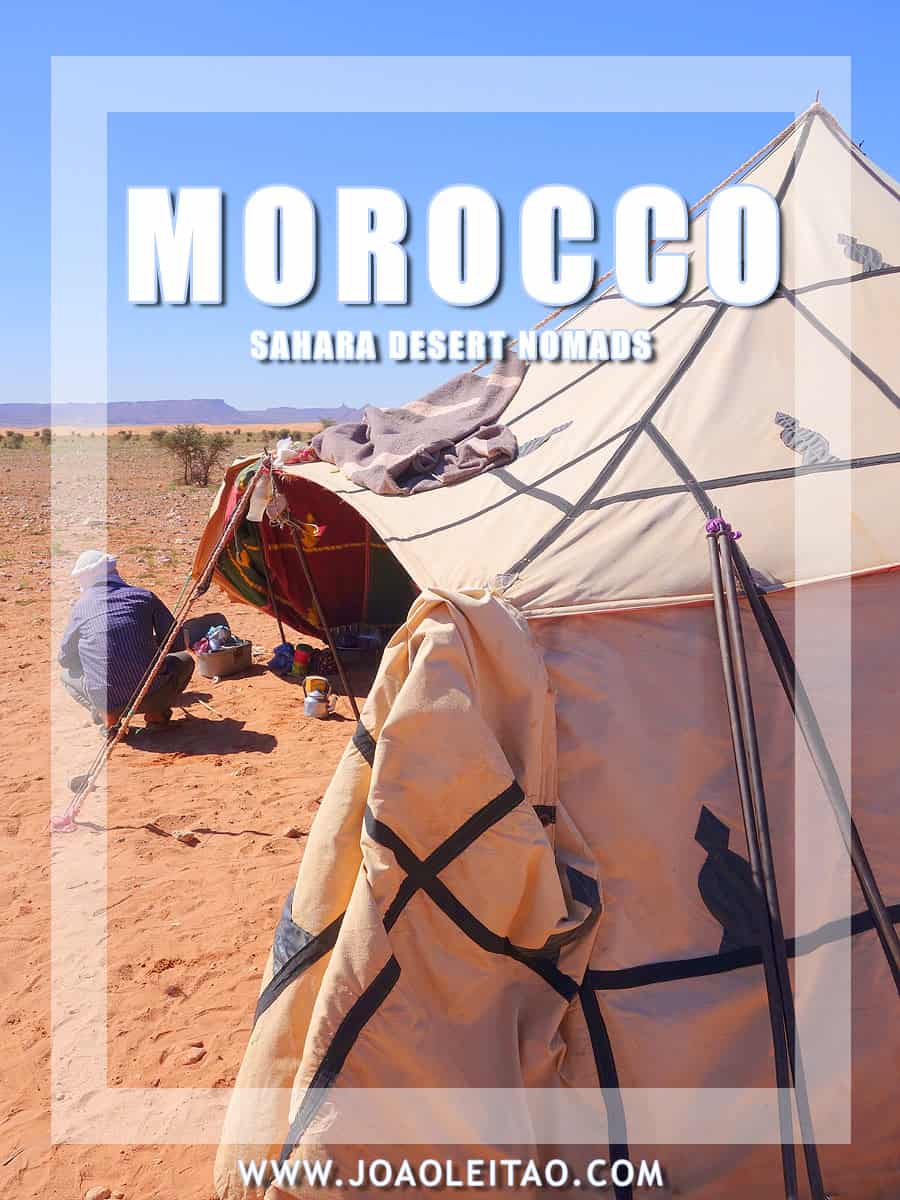 Sahara Desert Nomads
Nomads of Morocco…
Most part of the Kingdom is desert.
Nomads can be found in most deserts of the world.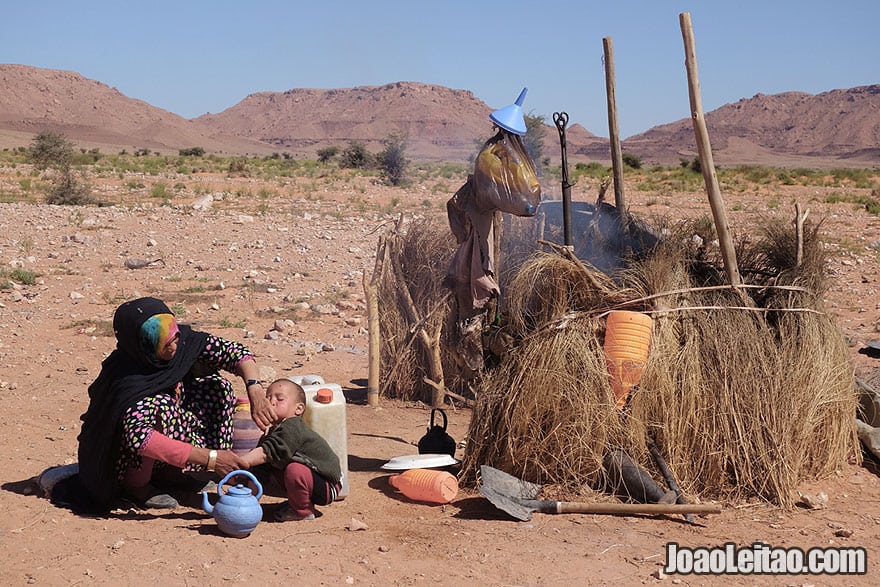 In the Moroccan Sahara Desert and in the Atlas Mountains, many people still maintain their peculiar nomadic tribe way of life.
• nomad
a. A member of a people or tribe who move from place to place to find pasture and food;
b. A person who continually moves from place to place; wanderer.
This impressive yet harsh lifestyle represents one of the most interesting and extraordinary aspects of Morocco.
In the desert tracks from Tafraoute Ait-Atta to Taouz, along the Algerian border, hundreds of families live in migrant pace, following their animals in search for food and water.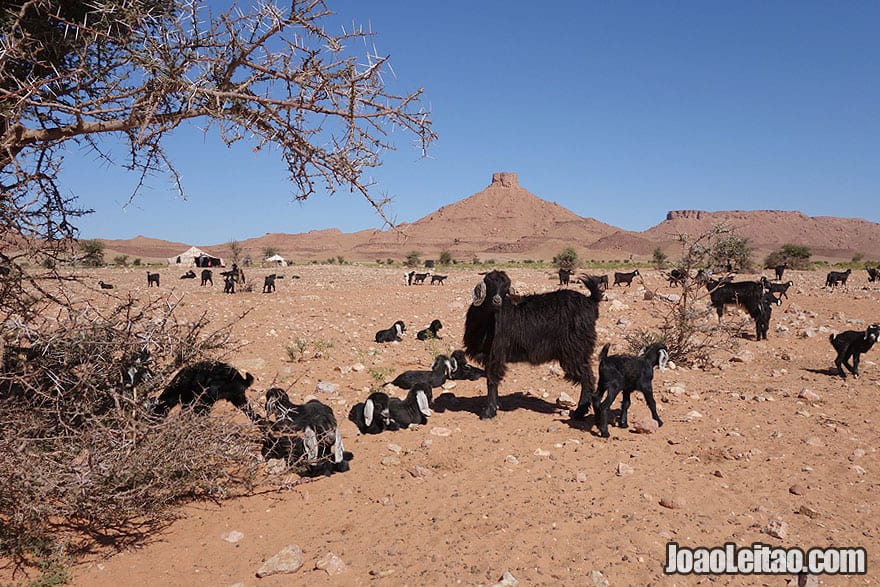 Being a nomad means that you will lead a non-sedentary way of life. You will have animals and you will follow them in order to get food and fresh water.
On the picture above you can notice dozens of black goats, the desert rocky mountains and the nomad camp.
Wherever there is food for their goats, sheep or dromedaries, they will set up their tents and stay for a while.
To be able to travel and explore this part of Morocco is amazing.
Tafraoute Ait-Atta nomads – Sahara Desert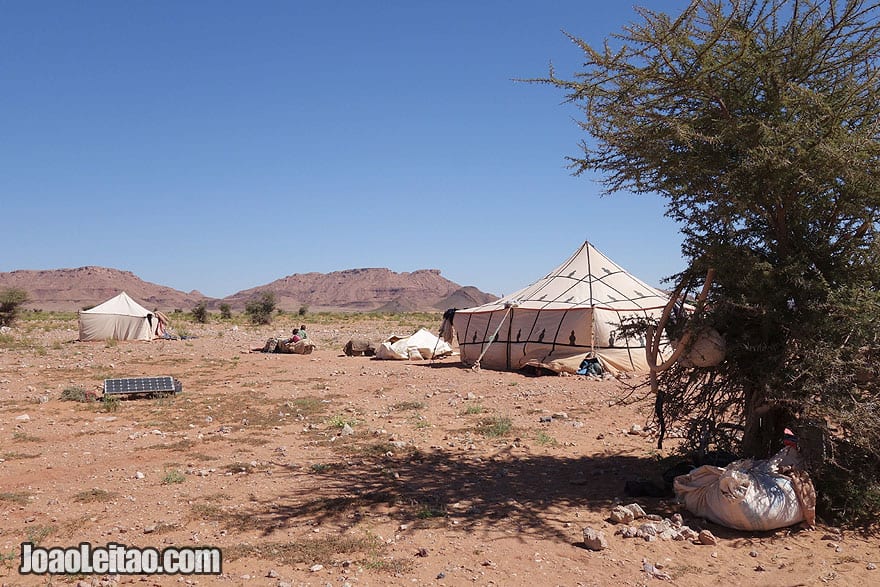 Electricity is a basic need, and even nomad families in Sahara Desert have solar panels, in order to have a small lamp at night, to charge their cell phone or listen to some radio.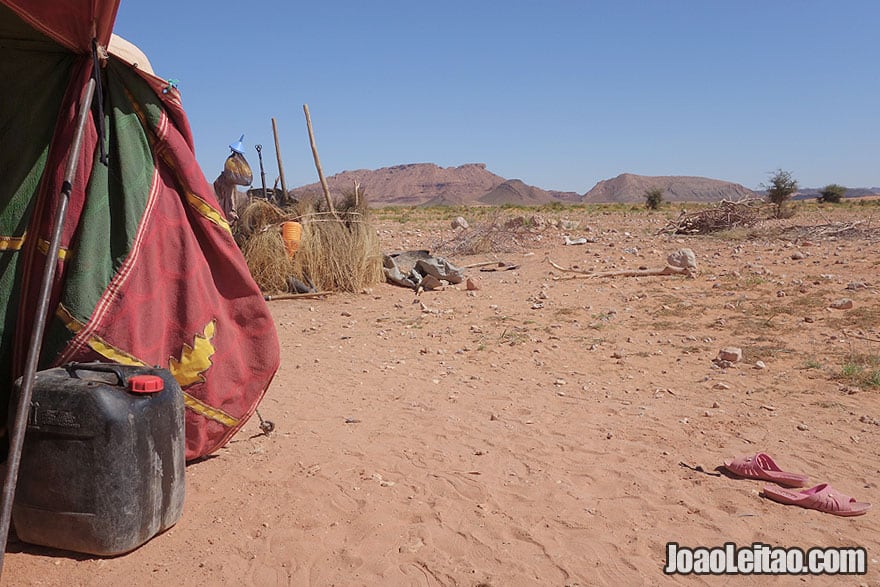 While living as a nomad in Sahara Desert, your life is simple. Most objects found on an authentic nomad camp are of great utility.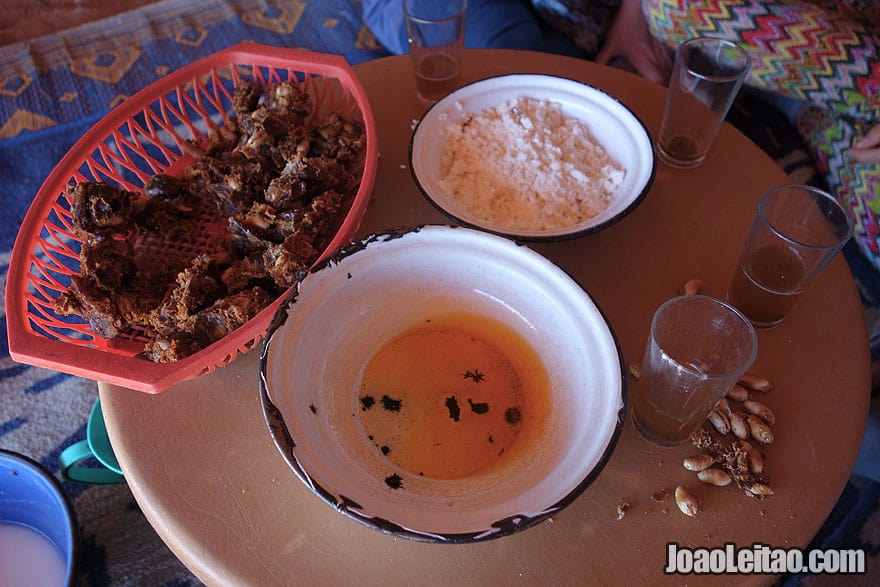 In this case, when I visited this nomad family, they offered me tea, dried dates, fresh cheese, goat milk, bread and oil made of boiled butter.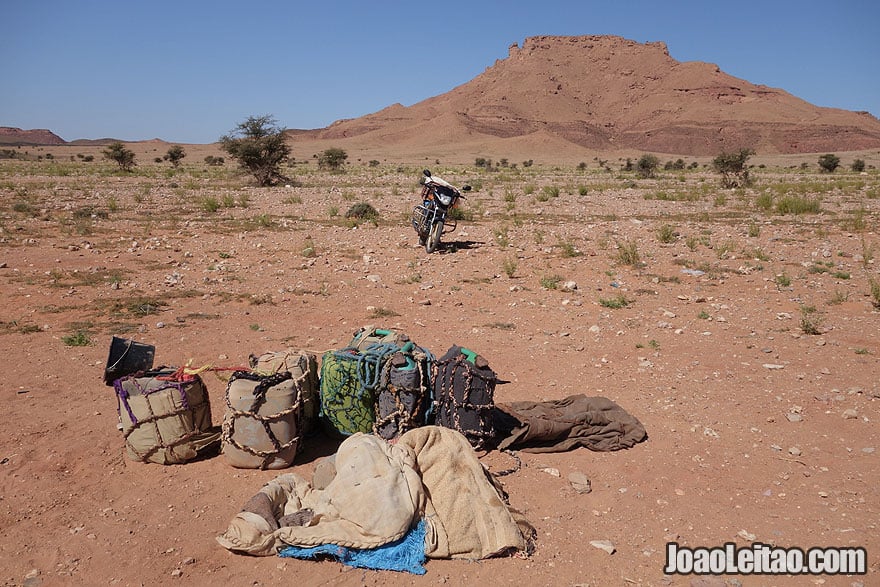 Water is the most important thing in the life of nomads. On the picture above you can notice several water containers used by the nomad family in order to sustain themselves. They told me that the nearest water well was about 2 hours walk from their camp.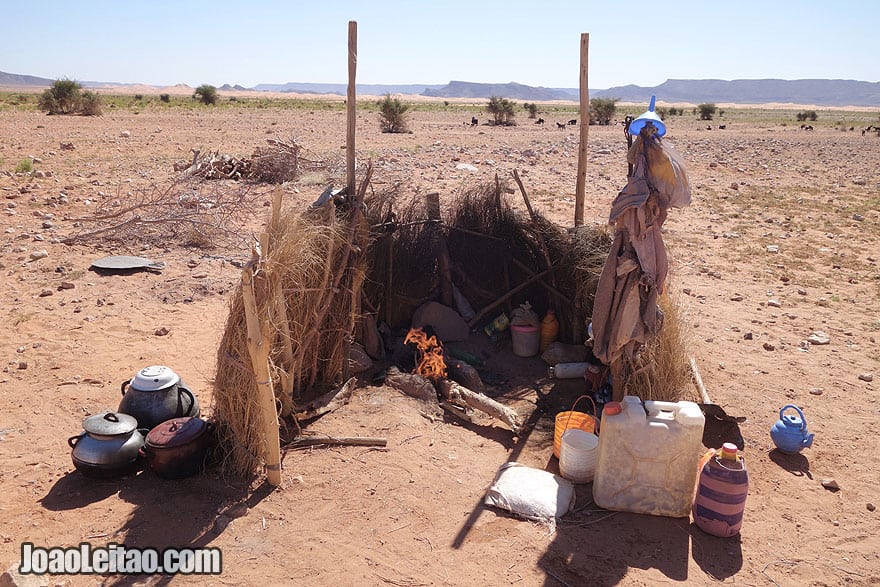 This is how a kitchen from a Berber nomad camp looks like. Collecting wood is also important and extremely vital for the nomad survival. Basic kitchen utensils are used to cook and prepare food like meat tajine, fava bean soup and bread made in the oven.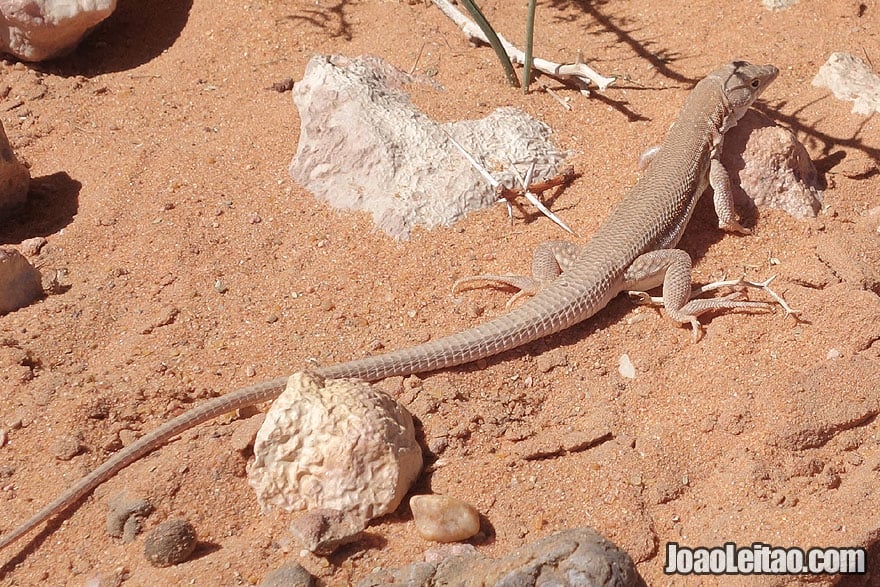 Small desert lizard near the nomad camp in south Morocco.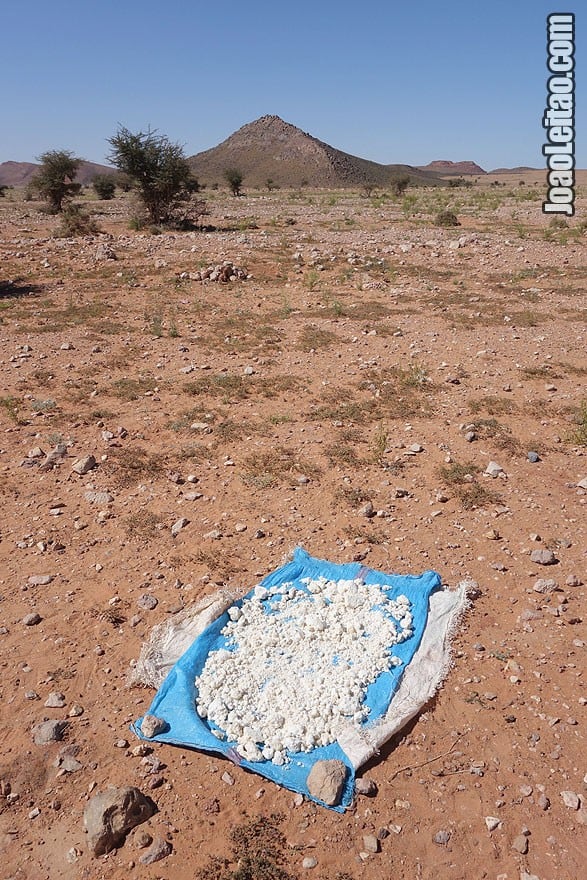 During the season of great abundance of food for animals, goats produce a lot of milk. Cheese is then dried out in the sun in order to be preserved and carried away. Dried cheese lasts for a long period of time before being eaten. It is a perfect way of preserving dairy in the desert.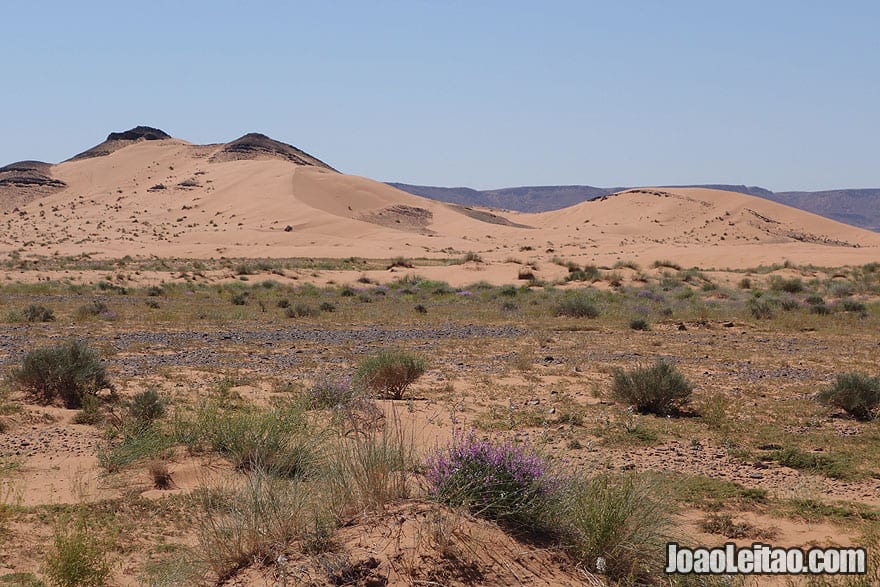 The beautiful landscape of Sahara Desert in southeast Morocco. From Tafraoute Ait-Atta until Erg Chebbi Dunes, the mix of sand and rocky mountains offer an outstanding scenery.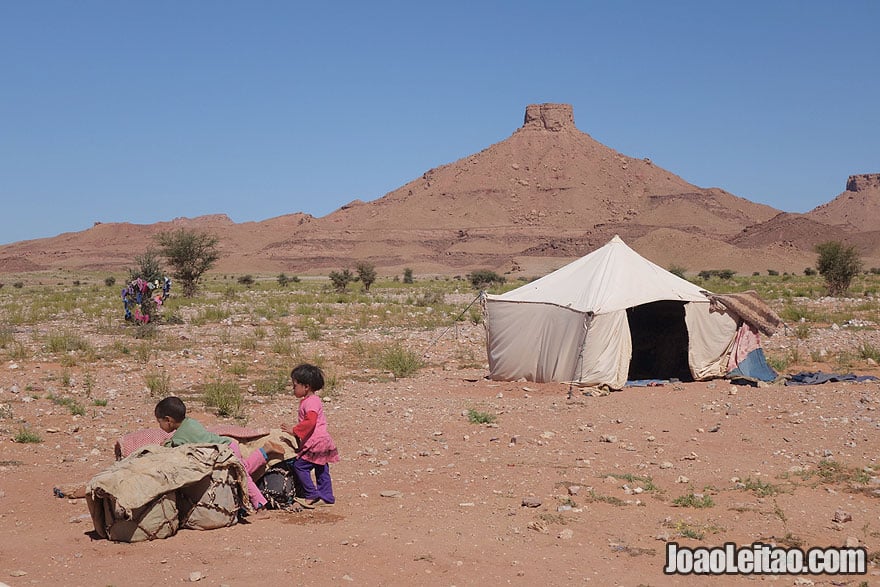 Somehow nomad children are always active, happy and ready for the daily tasks of taking care of the loose animals. Living with the basics makes them humble and encourages them to help each other and respect nature.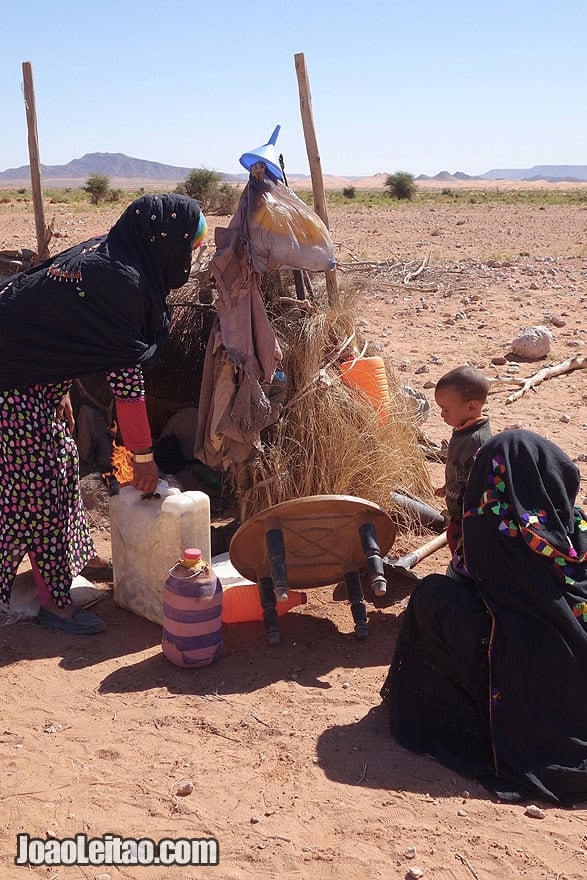 Erg Chebbi Dunes nomads – Sahara Desert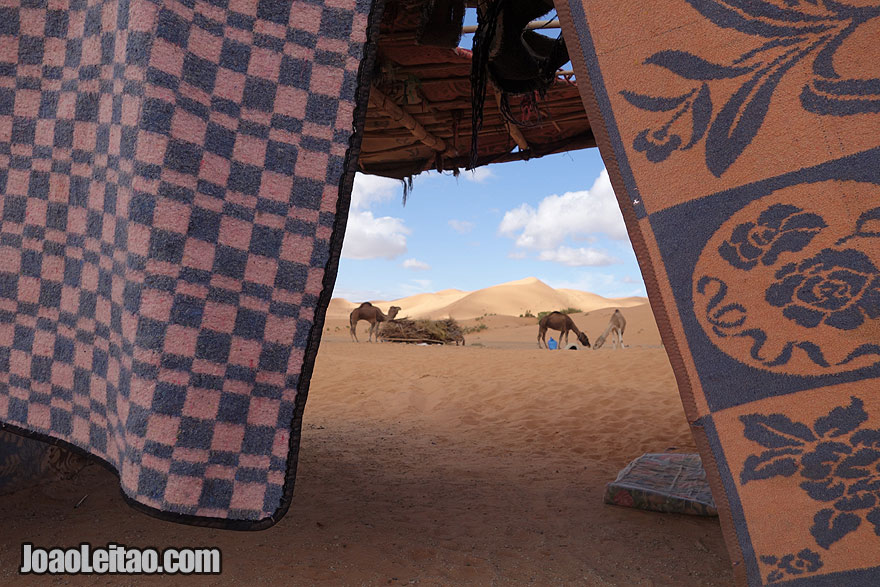 Inside Erg Chebbi Dunes there are a few nomad families that survive due to the presence of low height water wells. On the picture above you can notice some camels eating inside.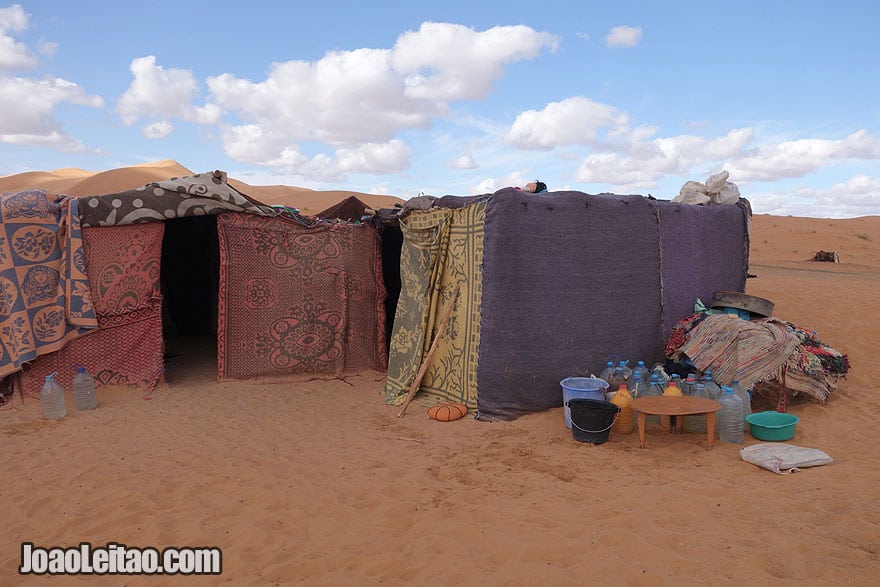 Instead of having tents, this specific nomad family have a portable house made of wood and canes, covered with blankets. This way of covering the shack prevents heat and light from going inside. You can notice the water containers.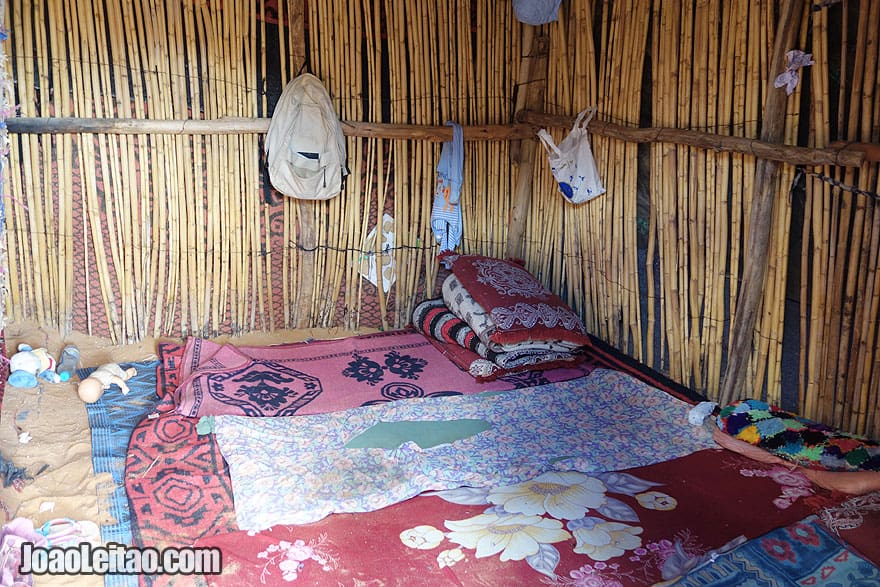 This is the bedroom and living room together. Very simple way of life – but enough.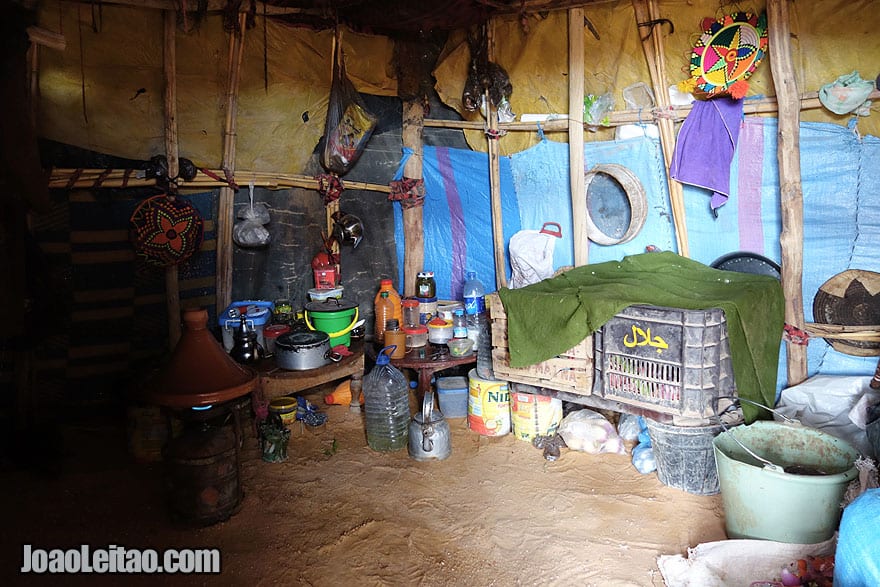 This is how a kitchen from a nomad family living in a oasis inside Erg Chebbi dunes looks like. You can notice the gas bottle with a Moroccan tajine where lunch is being prepared.
NOTE: A tajine or tagine is a Moroccan dish, named after the type of clay-pot in which it is cooked.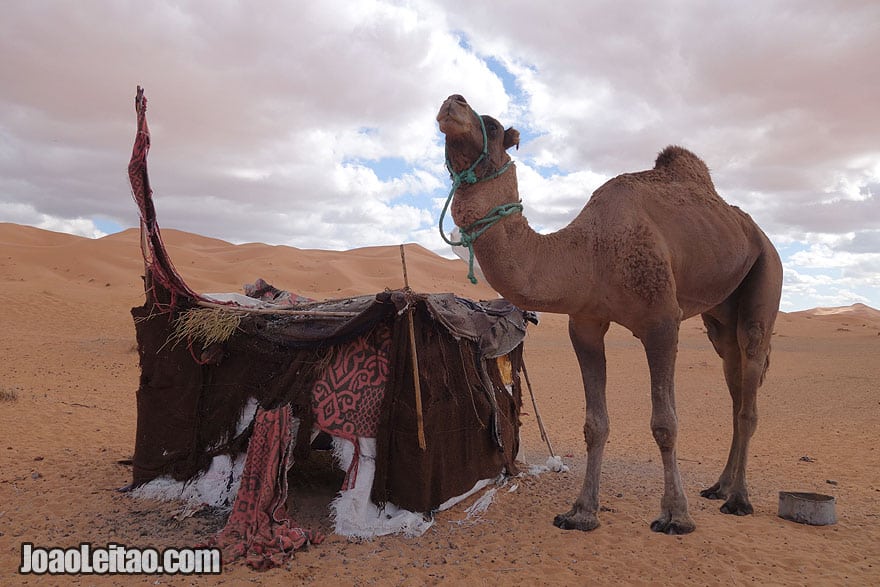 Camel near a tent. In fact, it is called dromedary because it only has one hump.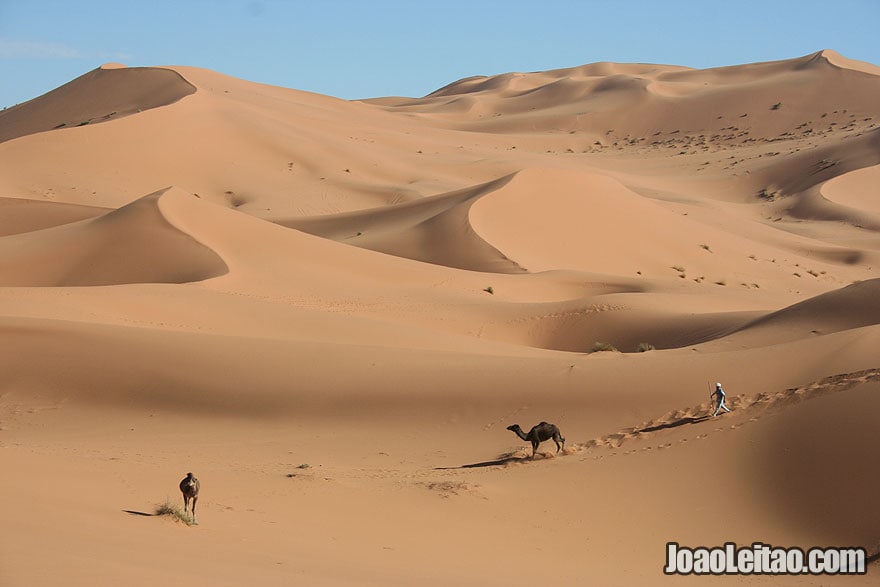 In Erg Chebbi Dunes, many camels run free while their owner follows them. Each camel can be worth from $700 up to $1600 dollars. There are nomads that own more than 200 camels.