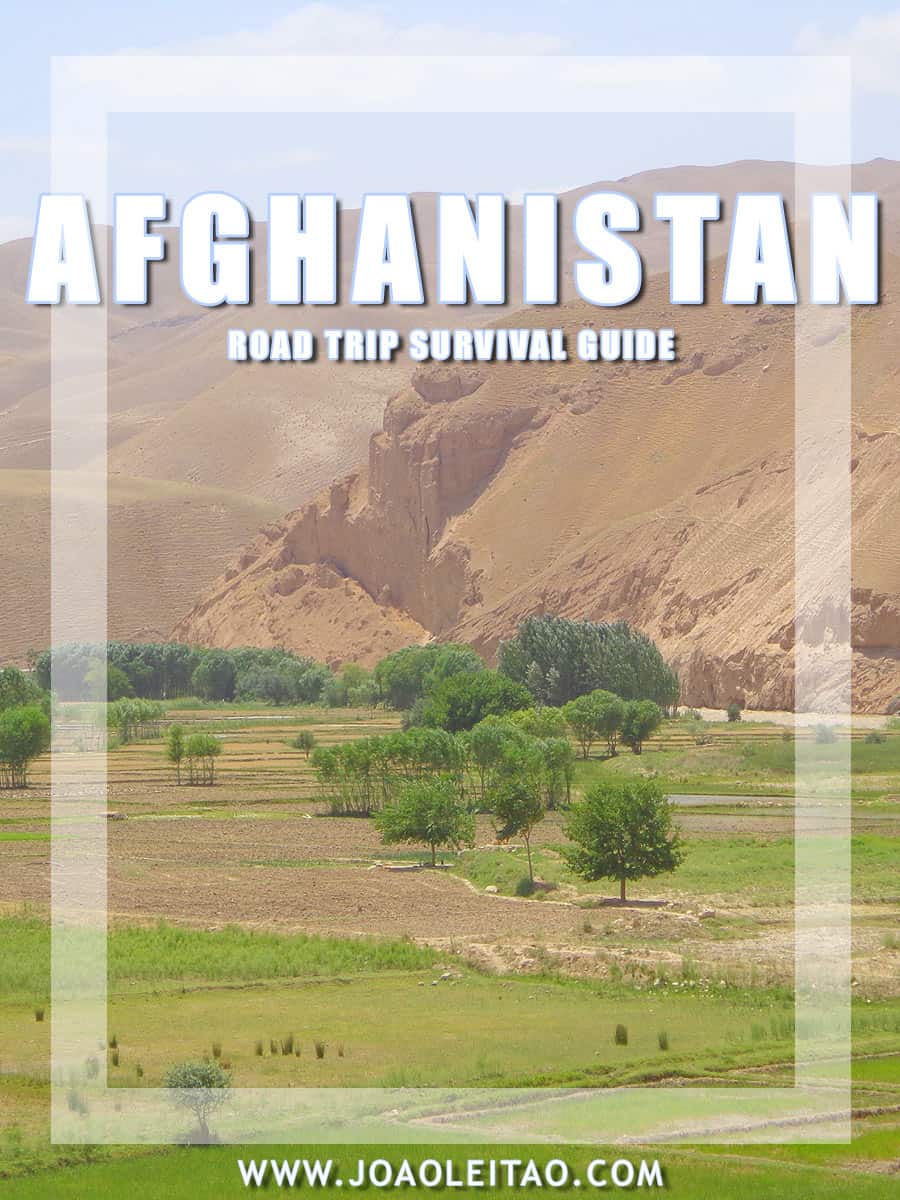 Does Driving in Afghanistan or enduring an Afghanistan Road Trip sound crazy?
Afghanistan is an amazing country, with beautiful landscape scenery and friendly people. Yet it has been damaged by war for many decades. Traveling in Afghanistan by car is not a holiday option for most travelers, but those who actually visit it come back with great travel memoirs.
Taking your own car into Afghanistan is entirely possible and very doable. Writing a survival guide about driving Afghanistan may seem crazy, but there are a few travelers, adventurous enough to enter the country driving their own wheels, either by car or motorcycle.
---
Afghanistan by Car
---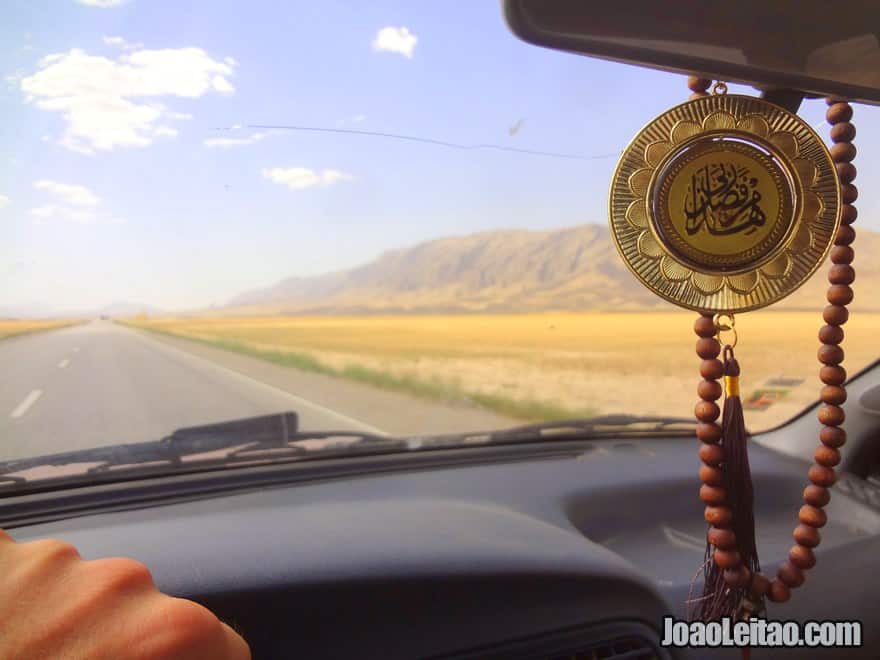 ---
Get your Road Permit
---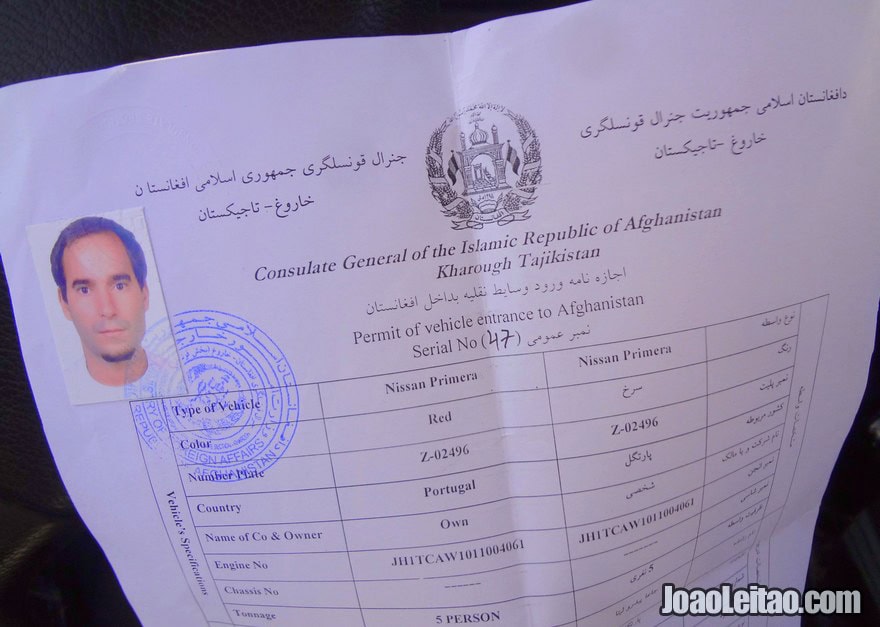 Driving in Afghanistan will require a document called road permit or permit of vehicle entrance to Afghanistan. This particular document can be issued by the consulate or embassy where you're making your Afghan visa.
The road permit to Afghanistan costs $100 US. Along with the money (that has to be paid at a local bank), you have to fill in a form and make a written declaration of what you will be doing in the country. I wrote that I was going to visit several cities for tourism purposes.
---
Your safety at risk
---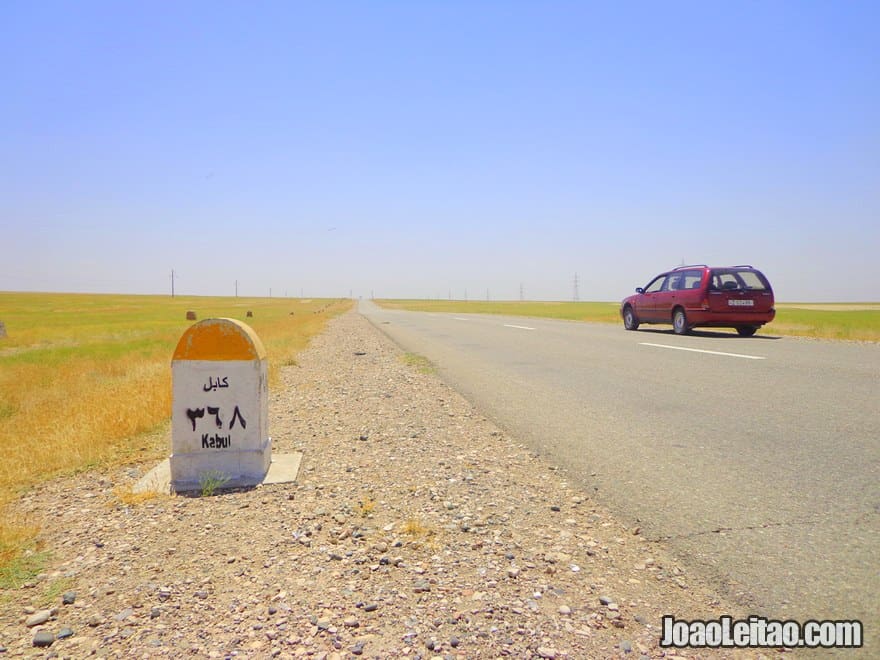 Not all cities, towns and villages are dangerous;
Not all cities, towns and villages are safe;
Some regions are entirely off-limits to westerns;
Try to get informed about the situation in the region you're driving in Afghanistan by talking to the local population, border guards, Afghan army;
Inform yourself about which villages on your itinerary are pro-Taliban. These should be avoided, and you shouldn't stop there by all means. A guy from the bank gave me great tips about where not to stop along the road to Kabul;
Probably the best, most accurate and up-to-date information about safety in Afghanistan comes from Afghans living in neighboring countries such as Tajikistan or Uzbekistan. These people are often driving in Afghanistan once or twice a month. I had reliable information about road safety while talking to an Afghan air ticket seller living in Dushanbe – Tajikistan. I almost quit my overland trip and was trying to decide whether to fly or not, until he told me: "Why aren't you going? My boss goes there every month by car. He just came back yesterday";
---
Road Conditions
---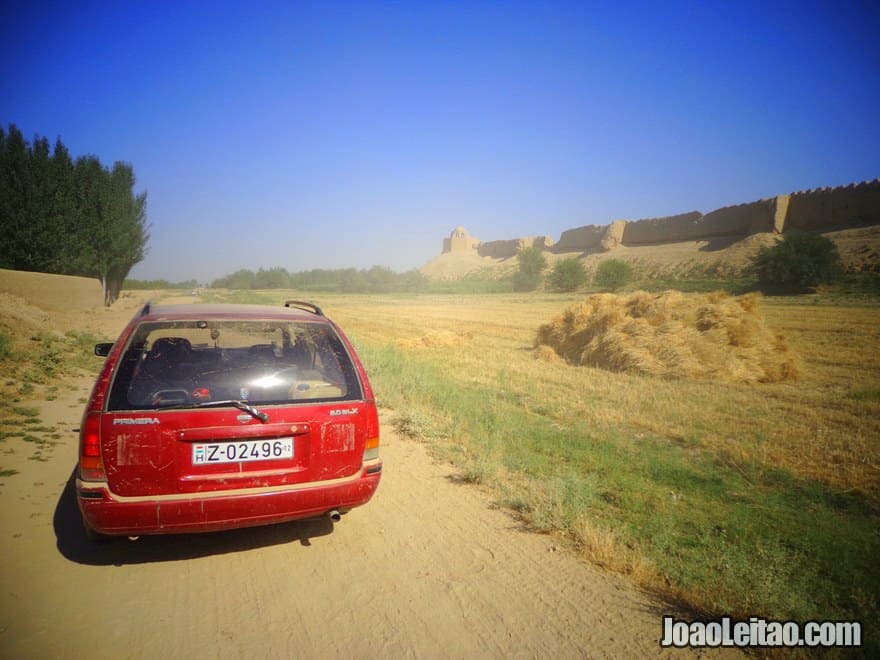 Get up-to-date information about road conditions and safety from the US and the Afghan army. While driving in Afghanistan, one must be alert at all times. At the Shir Khan Bandar Afghan border with Tajikistan, US officials advised me not to take a dirt/sand road heading West. Driving south to Kabul through Pol-e Khomri, on an asphalted road, would be a much wiser alternative;
Generally speaking, roads in Afghanistan are in excellent conditions, and many have new asphalt;
While driving in Afghanistan, you have to be careful with side road mines. Don't just park your car aside from the road to urinate. First of all, this is a great offense to local people – to urinate in public. Secondly, side road mines are lethal. Although there are frequent demining vehicles in action on the main roads in Afghanistan, road mines can be put just after the demining vehicles pass;
Watch the video: Demining Afghanistan – A picture tale: Moving from Aid to Trade by international road transport from the International Road Transport Union (IRU).
---
Local People
---
Respect local customs, values, and ideas. The Islamic Republic of Afghanistan has a very religious population. A stronger type of Islam is practiced in Afghanistan compared to other more permissive countries like Morocco or Turkey;
There are restaurants aside all the roads connecting major cities in Afghanistan. A decent meal is very cheap;
Make friends along the way. Afghans are very curious and friendly people. Try to engage in being receptive and interact as much as possible.
---
Exchanging money
---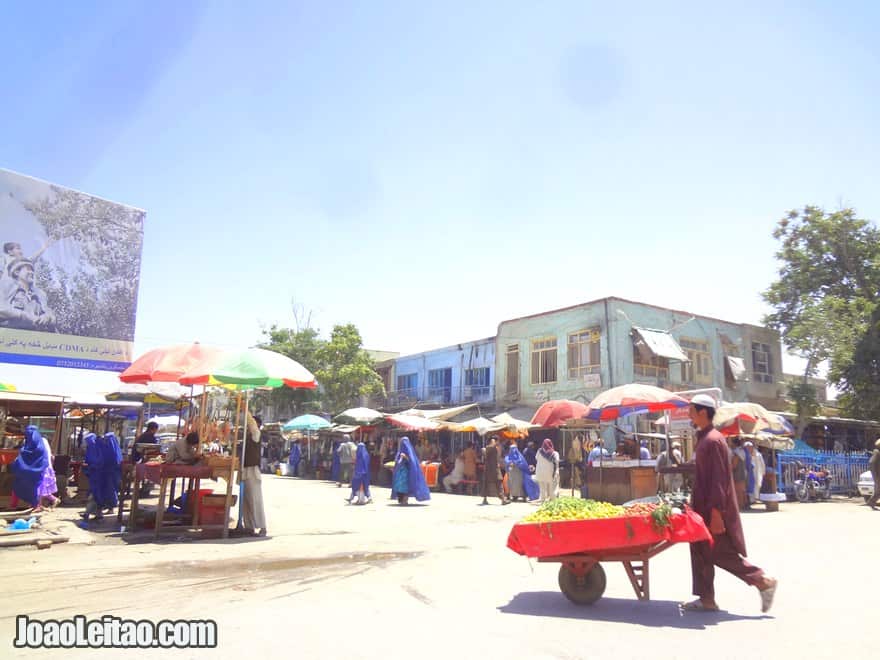 Most banks don't exchange Euros bank notes. You have to exchange them on the black market. Go with a local to help you out. Money markets in Afghanistan will definitely have many Taliban sympathies and probably some Taliban members. If you're coming with a local that explains who you are, maybe you can get away with it easily and you might actually make new friends since Taliban are no more and no less than regular Afghans, they just share different religious/political ideas;
Big cities have many money exchange kiosks on the streets. Most young guys that sell SIM cards and phone payment top-ups usually also exchange money – Euros and US dollars;
---
Where to get the Afghan visa
---
I got my Afghan visa within 1 hour in Khorugh, in the autonomous province of Gorno-Badakhshan – Tajikistan. To get a visa to Afghanistan on the same day you must be outside Khorugh consulate on Monday early in the morning when it opens. The Afghanistan visa costs (June 2012: Visas can be processed in 24 hours. Cost is $100 for EU citizens, $200 for US citizens. They must be paid at the Tojik Sodirot Bank and can be processed in 24 hours. Visas will not be issued on Israeli passports or on passports with Israeli border stamps on it.
I was told back in June 2012 by the consul in Khorugh that the road from Ishkashim to Faizabad was not passable due to Taliban activity, the only possible route was from Khorugh to Faizabad, but only for 4X4, not a 2WD like mine.
Read the page: Visa to Afghanistan – updated information.
---
Afghanistan Road Report
---
Road from Tajikistan Border to Kunduz
---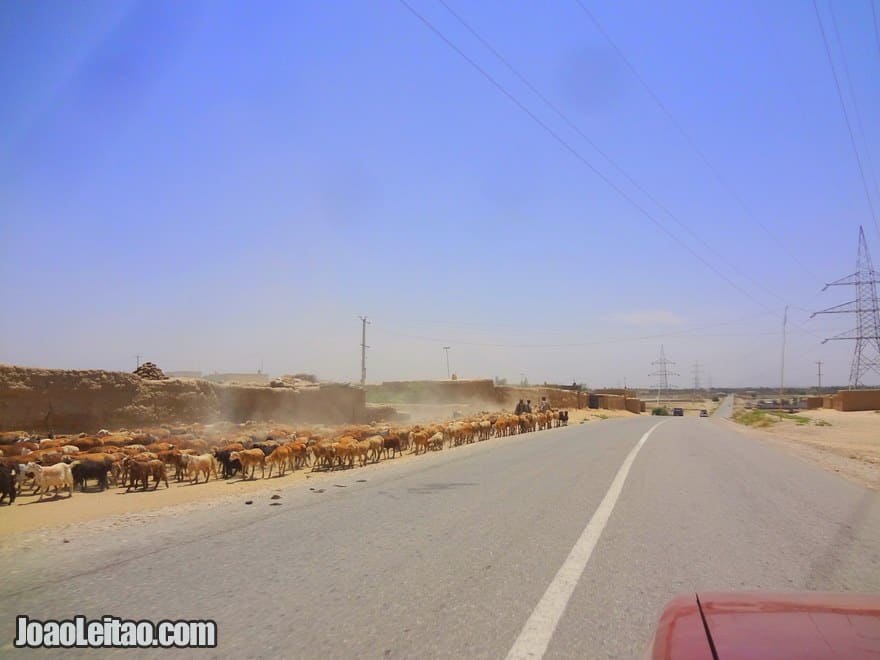 The road from the border of Tajikistan to Kunduz is almost entirely on the tarmac, except for a part that has a bridge that seems to have had a bomb explosion and it's completely destroyed. This little part of the way has to be done off the road, inside the river.
Compared to the rest of the routes I did in Afghanistan, the landscapes throughout this area were green. Along the border with Tajikistan, everything was arid and sandy but quickly started to have vegetation all the way to Kunduz.
NOTE: This road is about 65km from the border to Kunduz, and on the halfway point it had at least two army checkpoints. The military stopped me, asked for my passport and made me some questions about my reason for being in Afghanistan and why I was traveling as a tourist. In the end, we took pictures together. The Afghan army is very friendly.
---
Road from Kunduz to Pol-e Khomri
---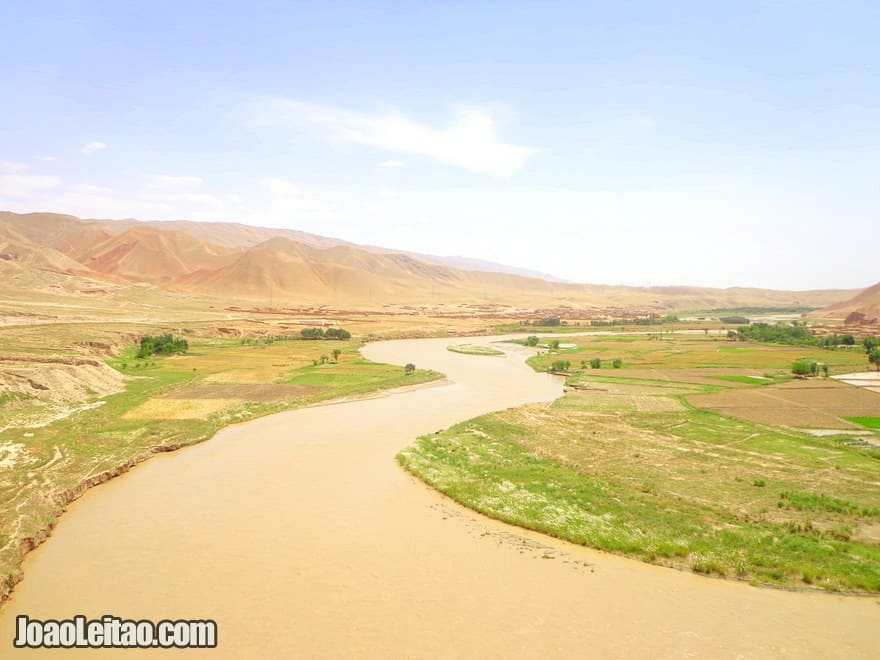 On the road from Kunduz to Pol-e Khomri I got spectacular landscapes. Great desert mountains in brownish tones. Rivers with small oasis. I really enjoyed this journey that followed until Pol-e Khomri crossing Baghlan, a city where I stopped to buy water and an Afghan SIM card for my phone. This trip was about 110km long.
When I went out in Baghlan, I bought some stuff, and all the people followed me with their eyes. I guess I felt even more watched than in Kunduz. Either way, people are generally very friendly.
NOTE: The road after Pol-e Khomri split in two. Turning right it continued for 188km until Mazar-e Sharif and driving straight it followed to Kabul, around 225km away.
---
Road from Pol-e Khomri to Mazar-e Sharif
---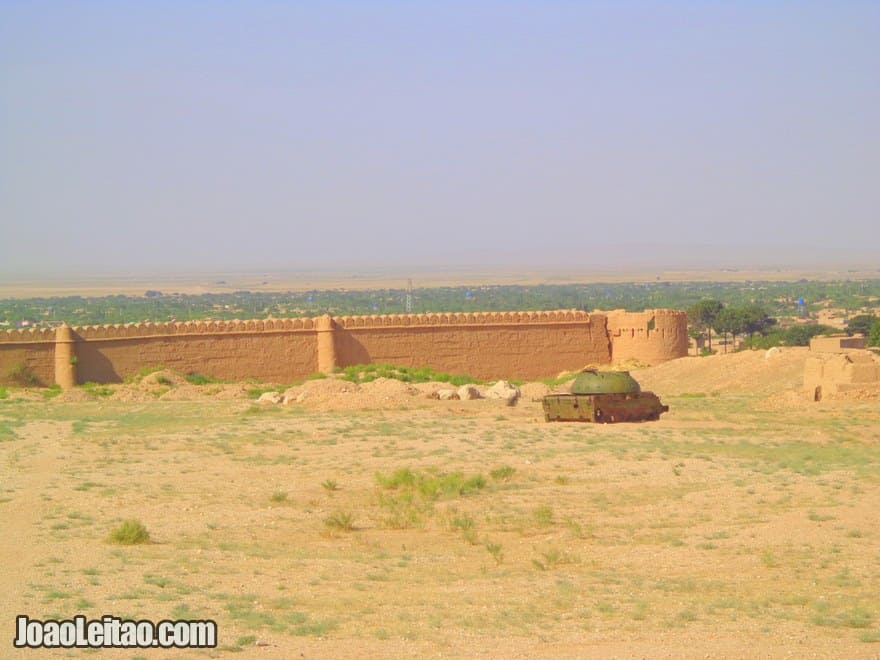 The road from Pol-e Khomri to Mazar-e Sharif is beautiful. The landscapes are breathtaking, all with beautiful mountains and smooth tarmac in excellent condition.
I stopped for lunch in Aybak. I ate rice in a roadside restaurant. Afghan curiosity once again became an amazing experience. The people there wanted to know me and we all took photos together.
The road to Aybak is breathtaking and looks like what we would expect to be Afghanistan. The ideal image of this country.
Kholm is an ancient city located in the Fertile Crescent of the River Khulm delta. As such, it is a place of rich agriculture and densely populated, something that I observed during my passage through this region. The surrounding mountains are stunning and without a doubt the Gorge Tashkurgan is impressive. Just before reaching Kholm, a castle called Darwaza Khona creates a fabulous scenery within the surrounding mountains.
NOTE: This section of the route from Pol-e Khomri to Mazar-e Sharif is about 200km. It is good and offers no significant problems. While entering Mazar, they were constructing a new gate to the city.