Saudi Arabia Tourist Visa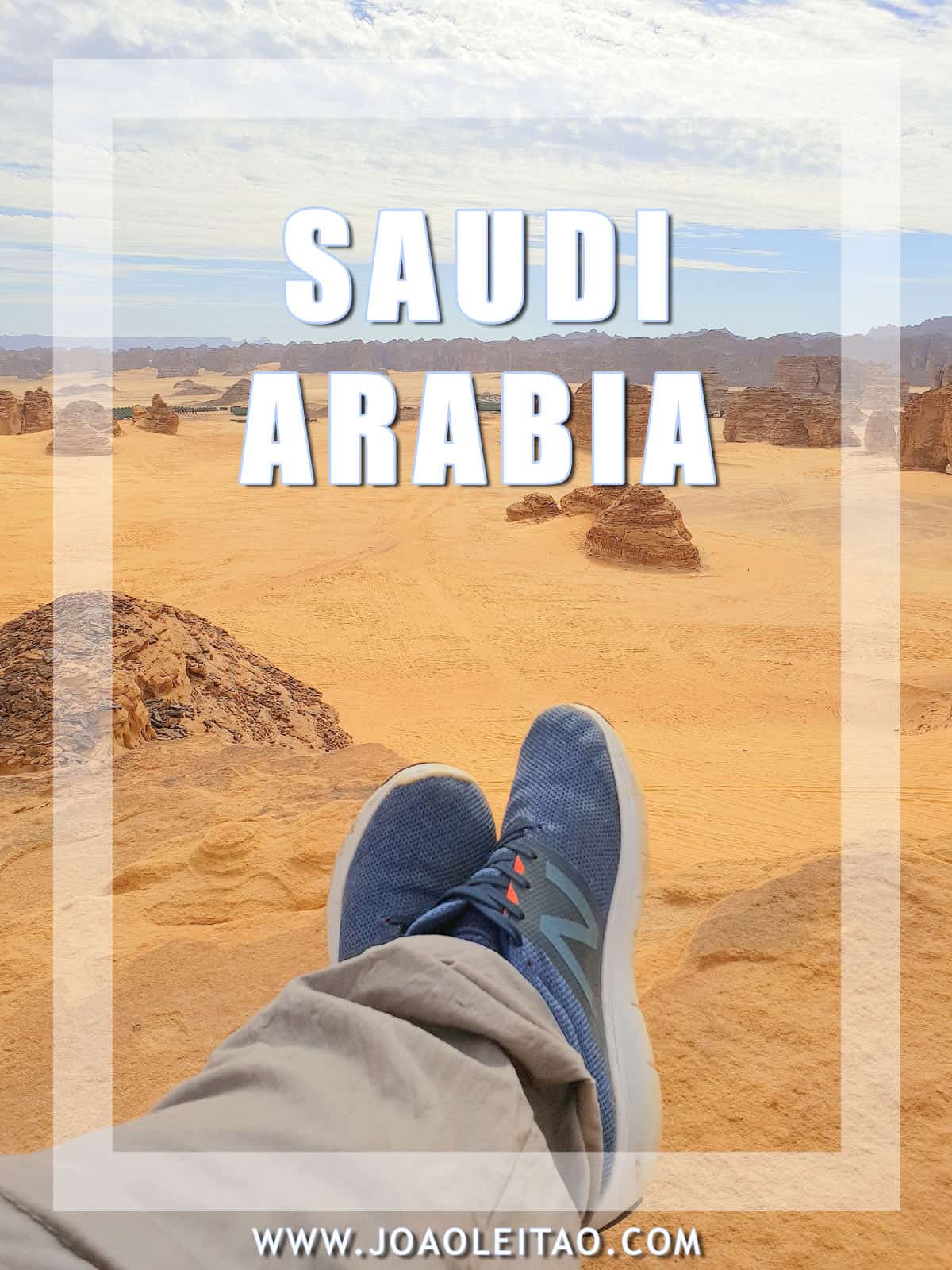 I'm sure you came to this page hoping to get further and easier information about how to get a Saudi Arabia tourist visa.
Come with me, let's go.
Just until recently, getting a tourist visa to Saudi Arabia was impossible.
Most travelers were basically just placing Saudi at the end of their list, not because they wouldn't like to go, but just because there was no possible way of getting in.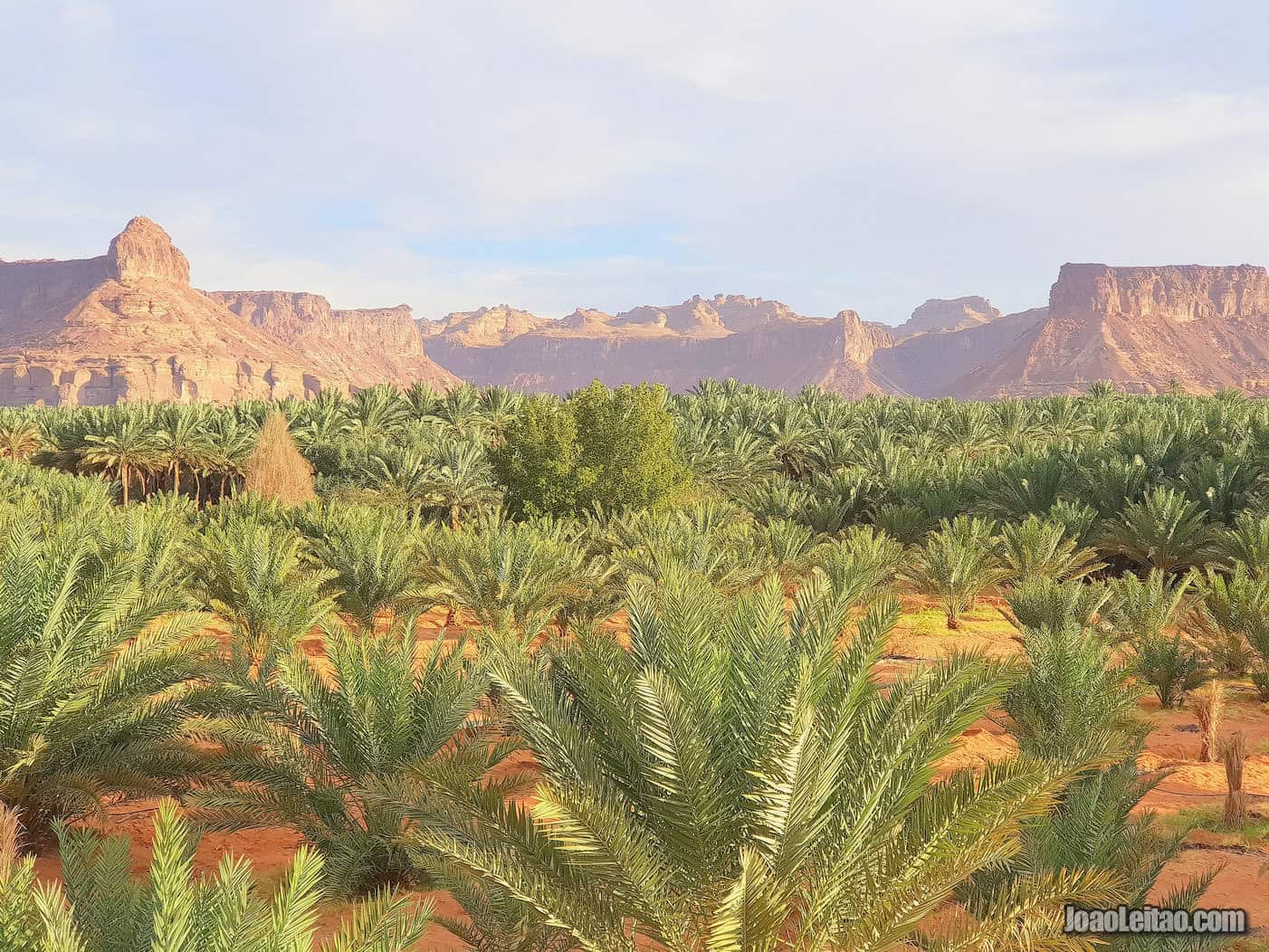 But you know what?
Things have changed in 2018 and 2019.
Recent administration change and social rules being adjusted in this strict culture, the new King Mohammed bin Salman indeed set up new orders to develop and diversify the nation's economy, and one of his main interests is to actually open the country to foreign tourism.

Visa-ban to European Schengen countries is on its way…

Quote
Places such as Jeddah old city, Jubbah petroglyphs, old Ad-Deerah village in Al Ula, Al Ghat, Ushaiqir heritage village, the UNESCO sites of Mada'in Saleh and Ad Diriyah in Riyadh, and many other places will soon be open for those who visit Saudi Arabia.
There is the rumor that the Government will start issuing actual e-visas sometime in 2019. Apparently, the event-related visas are just to test the introduction of this new visa system. But again, these are just rumors.

Quote from « Tips and how to travel to Saudi Arabia » from @againstthecompass
Until then, how easy is to get a Saudi Arabia visa?
There is a new Saudi eVisa process, called Sharek.
The new Saudi eVisa system was first time available for those who attended the 2018 Saudia Ad Diriyah E-Prix, the opening event of the FIA Formula E Championship in Saudi Arabia.
Interestingly, I was the first person entering Jeddah airport with this paper, as the emigration police told me:
"First time I see this paper. You are the first for the racing visa. Welcome to Saudia."

Border official at King Abdulaziz International Airport in Jeddah.
Saudi Visa applicants need to purchase an entry ticket in order to be able to apply for the Sharek international events permit.
Basically, if you buy a Sharek event ticket and if your country is on the list of eligible passports, you will have a Saudi visa on your email box within one minute of buying the ticket online.
Applicants simply need to complete their personal details online, upload a photograph and a copy of their passport, and the Ministry of Foreign Affairs will then confirm eligibility within seconds. After payment, the visa will be emailed to the international traveler and this can be printed and used to enter Saudi Arabia.

Quote
My experience on getting a Saudi tourist visa
The Sharek website is quite easy and intuitive to navigate;
I went to the website and after changing the language from Arabic to English, I was able to choose the E-Prix page;

Within 10 minutes of navigating their website, I finally got my Saudi visa;
My visa to Saudi Arabia was conceded for a 14-day stay at a price of 640 riyals;
This was one of the easiest e-Visas I have ever applied for;
Have a look at the 2018 Saudia Ad Diriyah E-Prix event guide book.
Saudi e-Visa step-by-step
Choose languague;
Select event;
Chose ticket option;
Select your nationality;
Fill up the form;
Wait for visa check – takes about one minute;
Fill up the visa waiver form;
Carefully review your details;
Buy with credit card;
Send;
Check your email for new message;
VISA!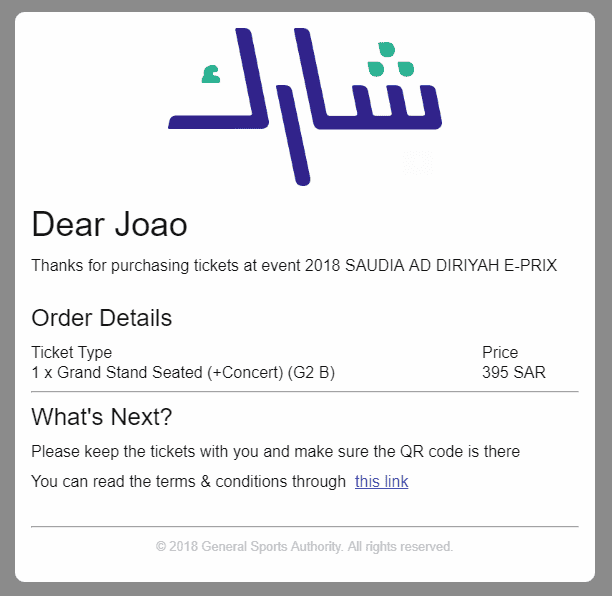 Two weeks in Saudi Arabia
Small video of my two-week trip to Saudi Arabia.
Read my page:
Driving in Saudi Arabia: Jeddah to Riyadh Road Trip – Two Weeks/3000 km
Take into consideration
Those flying to Saudi Arabia with a Sharek international events visa are able to enter Saudi Arabia and freely travel around the country. Holy cities such as Mecca and Medina are restricted to Muslim visitors and pilgrims. This means that if you are not Muslim, you are not allowed to enter those cities. Just stay out.
Sharek visa events
2018 Saudia Ad Diriyah E-Prix (13, 14, 15 December 2018) – Site;
2019 The Supercoppa Italiana (16 January 2019);
2019 Yanbu International Kite Festival (29 January – 02 February 2019).
Also read: