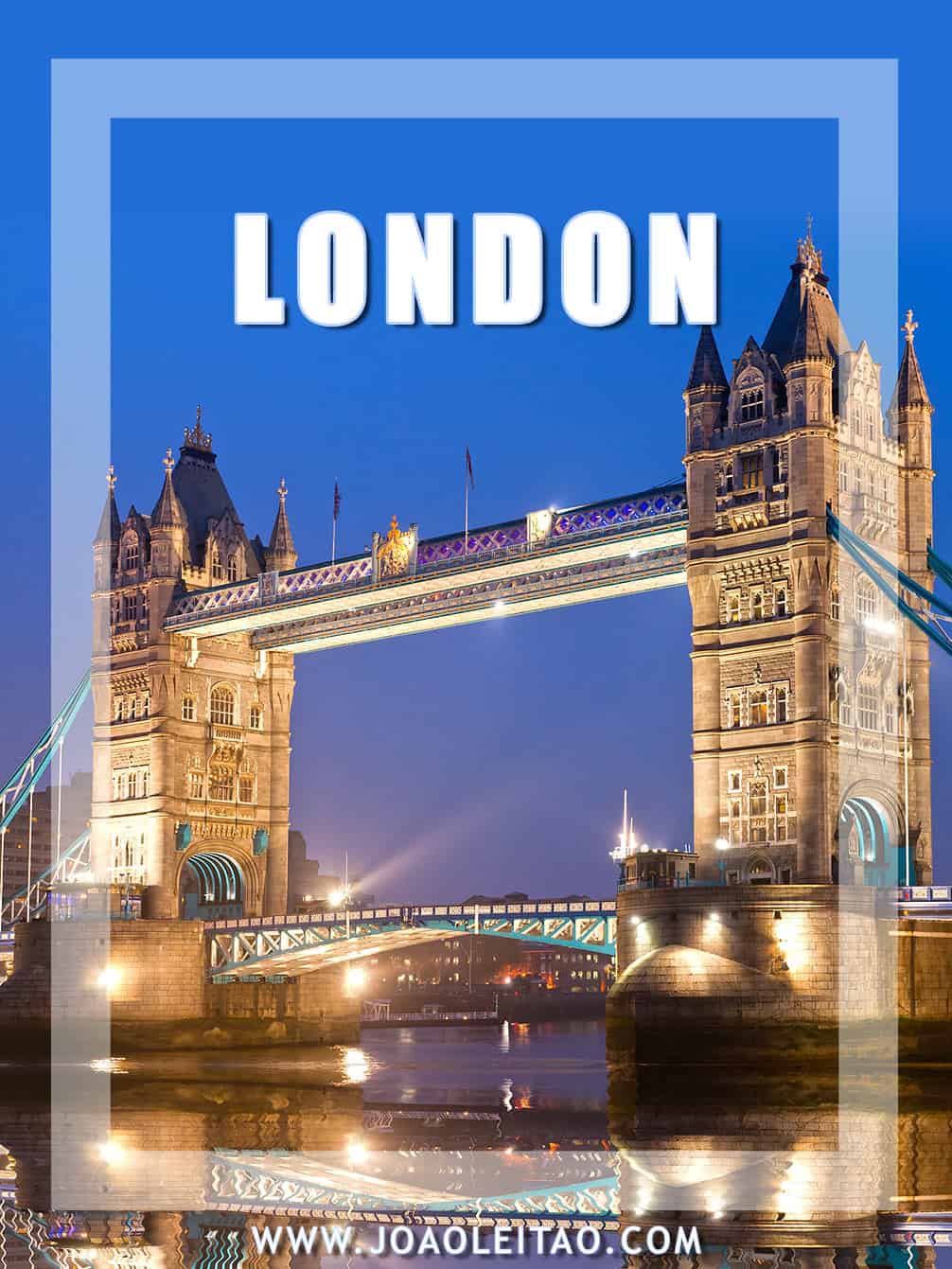 The city of London is one of the largest and oldest cities in the Old Continent. A melting pot of cultures, styles, and art, where tradition and progress go hand in hand. On this travel guide to London i will focus on the most important aspects so that you organize your trip easily.
It's no wonder that London has always been one of the top destinations in Europe. Both for tourists, drawn by centuries of History, museums, and attractions, and for people looking for a better life, which is not always easy in such a busy city.
Later I'll help you plan your trip depending on why you're visiting the city, if as a tourist or if as a future resident.
From pubs and traditional cafes to countless museums and attractions, it's easy to lose track of time and have the feeling you'd need a couple more days to grasp this magnificent city fully.
This travel guide to London will start at the very beginning to help you plan your trip, from the best way to spend your holidays, how to choose an accommodation based on your tastes, your budget, and time of year, to what to pack.
Later, I will also give you some tips if your end goal is to move permanently to this city and how you can save some money.
London is a very big city and, especially if you don't have many days to visit, it's important that you plan your trip well to make the best of your time in the city.
Try dividing the city into sections and dedicate a different day to each one. That way, you'll be able to do everything you want on this trip and avoid losing time and money.
---
15 Interesting facts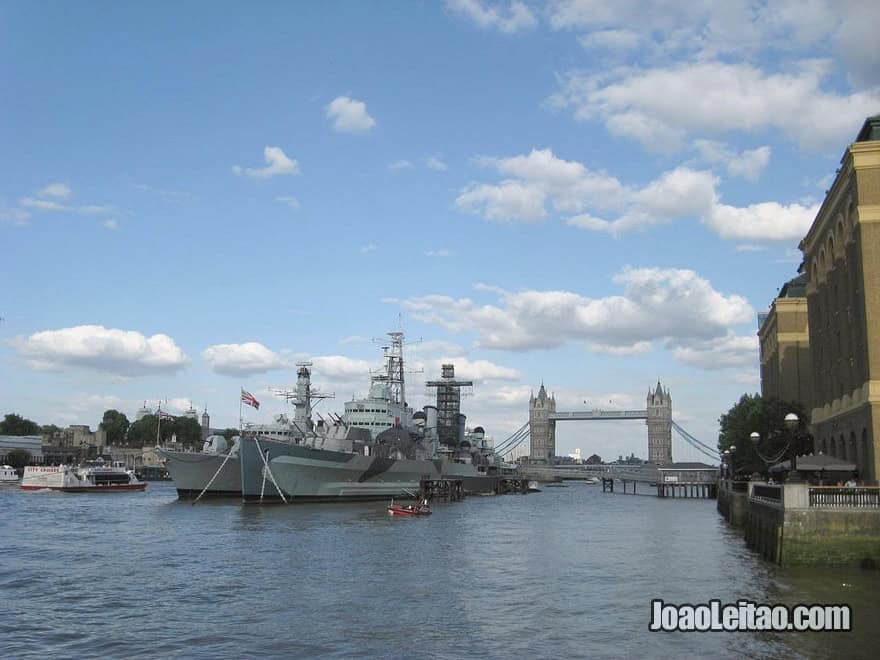 London is actually two old cities joined. Those are The City or the Square Mile of London, and Westminster.
The City of London, which locals know as just "The City," is the business and financial center of the United Kingdom. This is also known as the Square Mile because it's the approximate size of this area.
The City was originally a Roman settlement (old Londinium); therefore it's the oldest part of London that was already 1000 years old when the Tower of London was built.
The city of Westminster is where the Parliament and most government offices are located. This is also where the Buckingham Palace is, the Queen and the royal family's official residence in London.
Together, the City of London and Westminster form a region known as Greater London.
London is the largest city in Great Britain and Europe.
London is over 620 square kilometers.
London has a population of 8.8 million people (2017).
About 12% of the people in Great Britain live in London.
London has the biggest population density in Great Britain, with 5,206 people per square kilometer.
London is located in the southeast of England.
The tallest building in London is The Shard, 309.6 meters tall.
London was the first city in the world to have a subway, known as the tube
Dignitaries of all over the world visiting London are still officially welcomed by the Queen at Buckingham Palace.
London has over 100 theaters.
---
Best time to go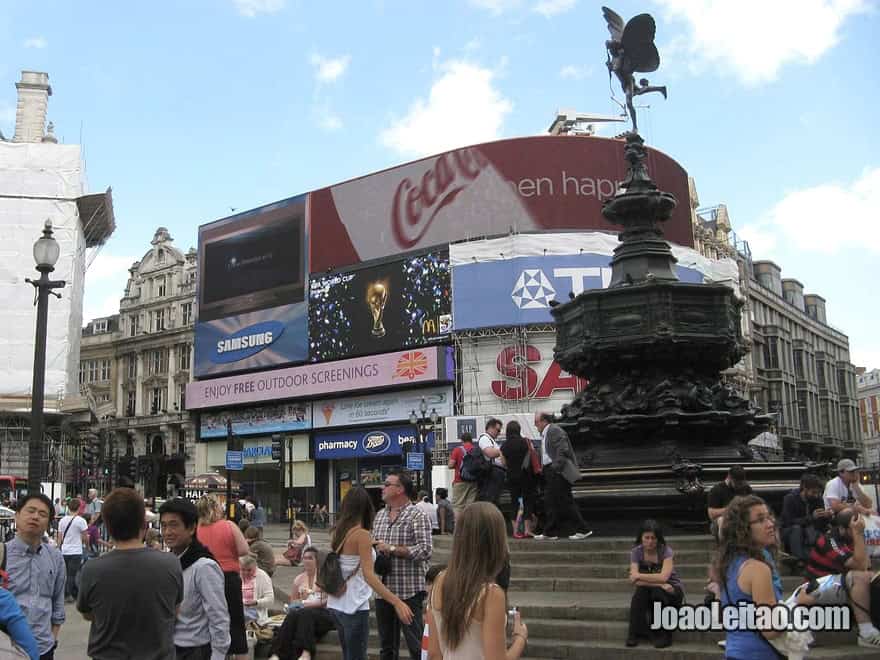 You've probably already heard about London's typical weather.
Always humid, rainy, with a mix of smoke and fog (smog) that gives London that notorious shade of gray. It doesn't mean that London is a gray, dull city, on the contrary. It's a city full of gardens, parks, museums, palaces, and centuries-old buildings that make it an unforgettable destination.
London's winter is long, wet, and cold. Between October and April, sunny days are scarce and so are the mild temperatures. For those who are used to the warm and mild weather of Portuguese-speaking countries, handling winter can be hard.
If outdoors is cold and wet, indoors is always very hot. It's best to pack warm clothes and dress in layers, so you can put on or take off items according to where you are and where you go.
If you're not a fan of the cold, choose the months of spring and summer when temperatures are milder and warmer days are more frequent.
That doesn't mean you shouldn't care about the weather forecast for when you're staying and, even if it's good, you shouldn't take precautions and pack something for a colder or rainier day. If there is one certainty about the London weather is that it's uncertain!
Besides the warmer temperatures, summer is the month when Londoners enjoy the city the most, and when shall we say, they are genuinely happier. Used to the cold and humidity of the long winter, when the first days of sunshine and warmth begin, they flock to the gardens in the afternoon and switch pubs for esplanades in the evening.
On the other hand, winter is also especially appealing in this city, particularly around Christmas when days are shorter, the sun sets at around 5:00 pm and the streets light up with Christmas markets and decorations.
The bottom line is that the ideal time to travel will depend on what you're looking for in London and your personality, but we can say that, in general, you'll enjoy the city more in the summer. Weather is better and days are longer, which will allow you to do and see more in one day.
---
Famous attractions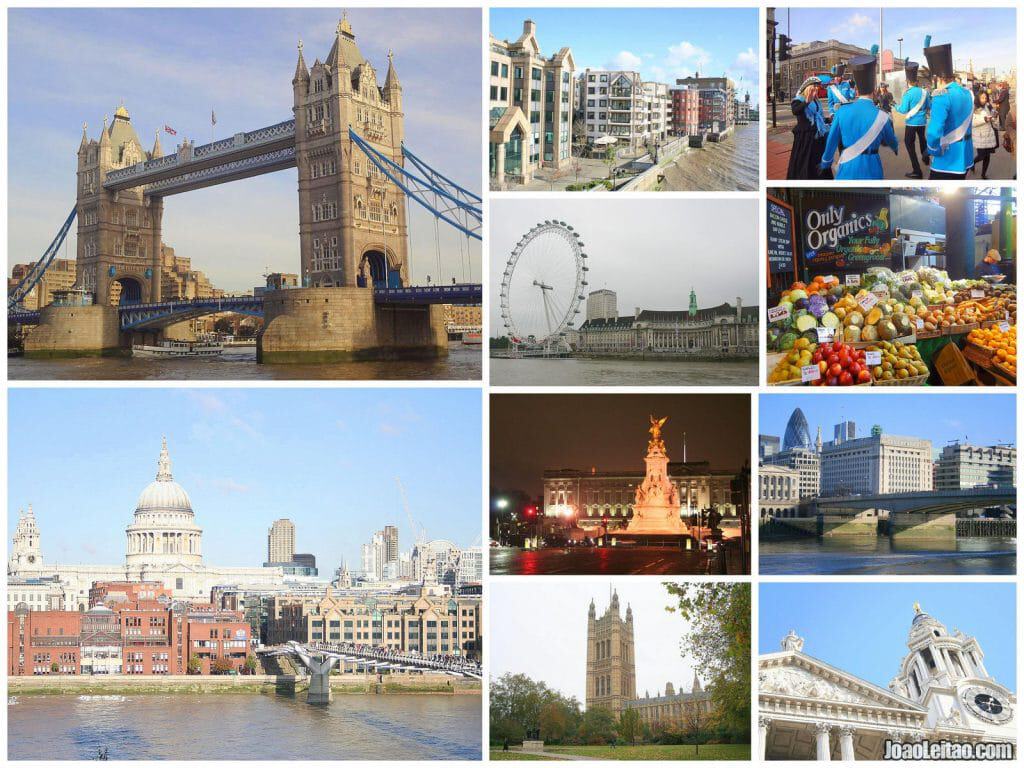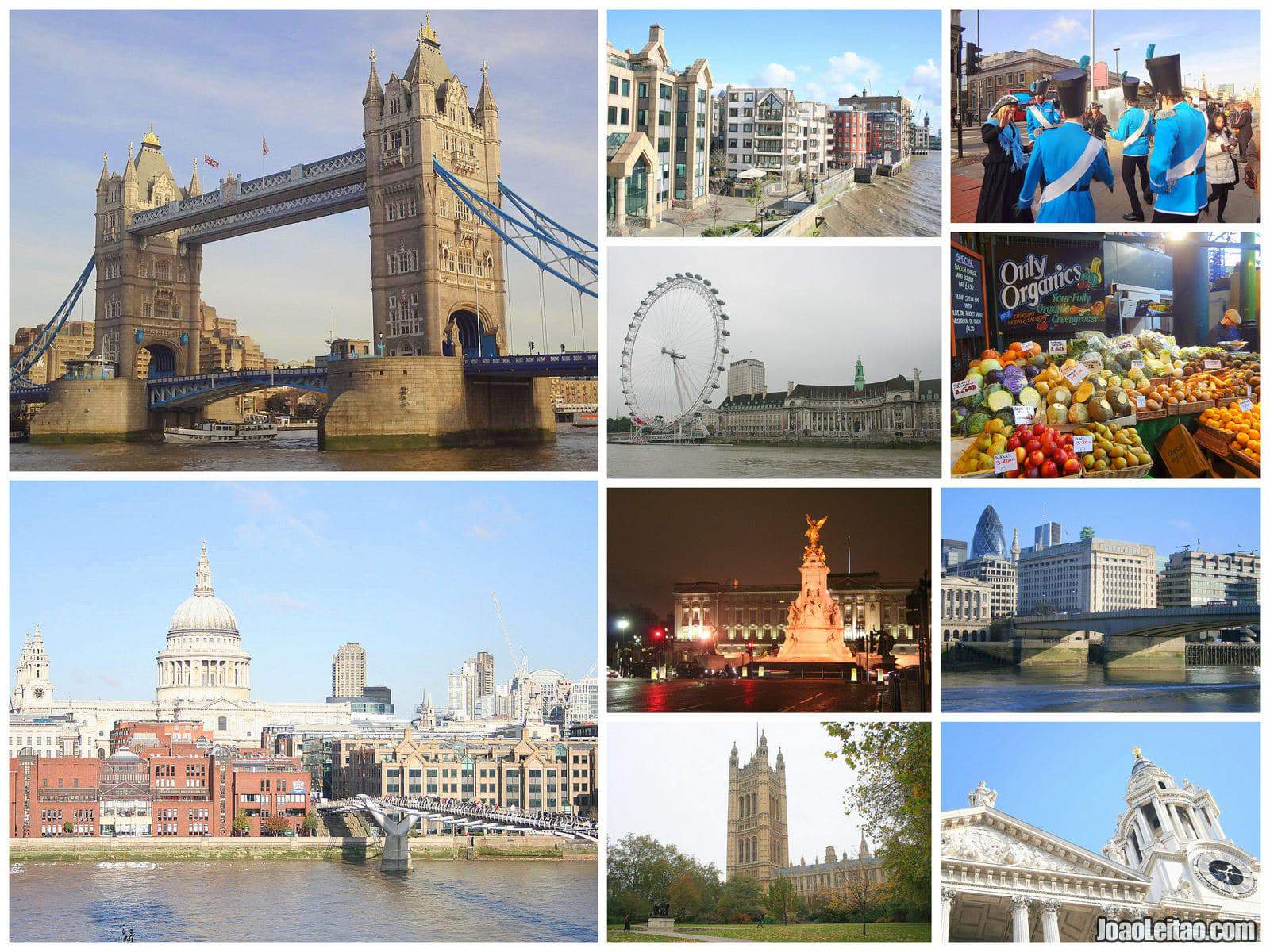 Don't miss the main attractions and monuments in London. There are a lot of places to visit in London and when you get there, you'll realize how big the city is. But for now, here's a list of all the must-see monuments in London.
Tower of London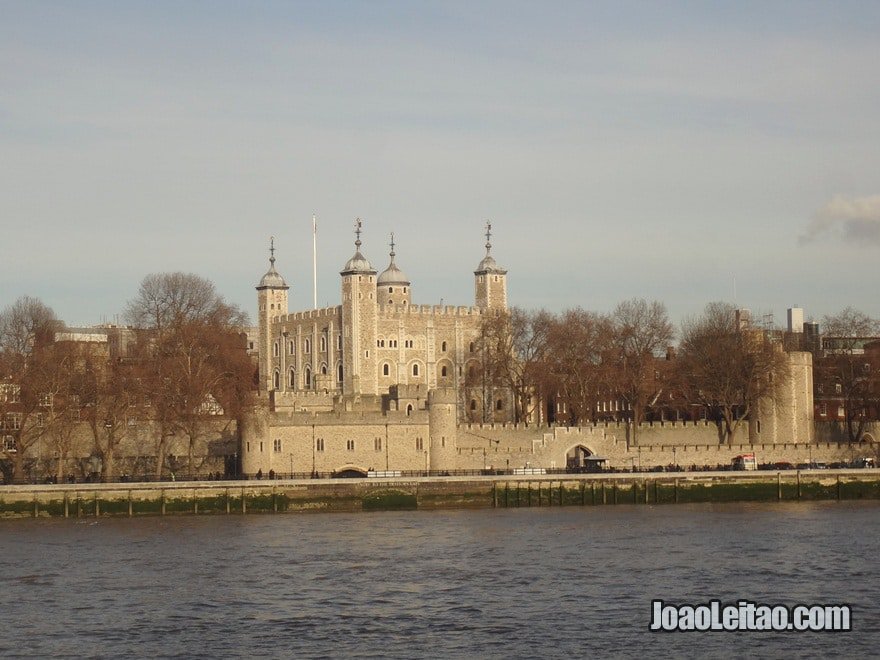 Located on the shore of the Thames, the Tower of London, also known as just The Tower, began construction in 1078 by order of William the Conqueror. Currently, it houses the crown jewels, a priceless and historical collection, and, unknown to most tourists, a colony of six ravens protected by Royal decree that, according to popular belief, protect the Tower and the British Crown.
These animals are so important for the British that according to local superstition "If the Tower of London ravens is lost or fly away, the Crown will fall and Britain with it."
Tower Bridge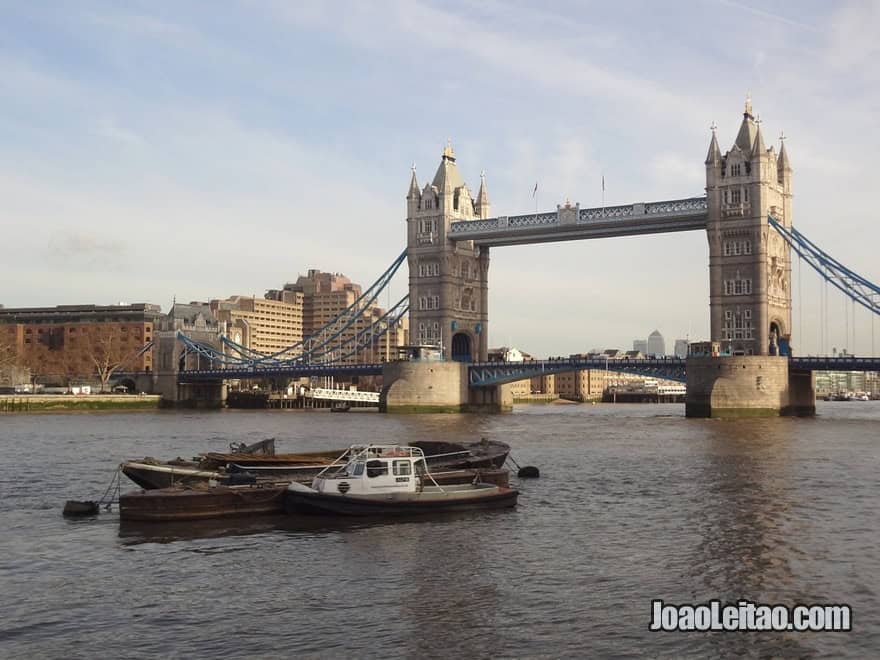 Tower Bridge, a movable bridge over the Thames, is next to the Tower of London and one of the city's most iconic buildings. It's still very important for London's traffic as part of an inner circle route in the city. Its construction began in 1886, and it was open on 30 June 1894. It's 244 meters long, 42 meters high, and 100,000 vehicles drive by every day.
Westminster Palace & Big Ben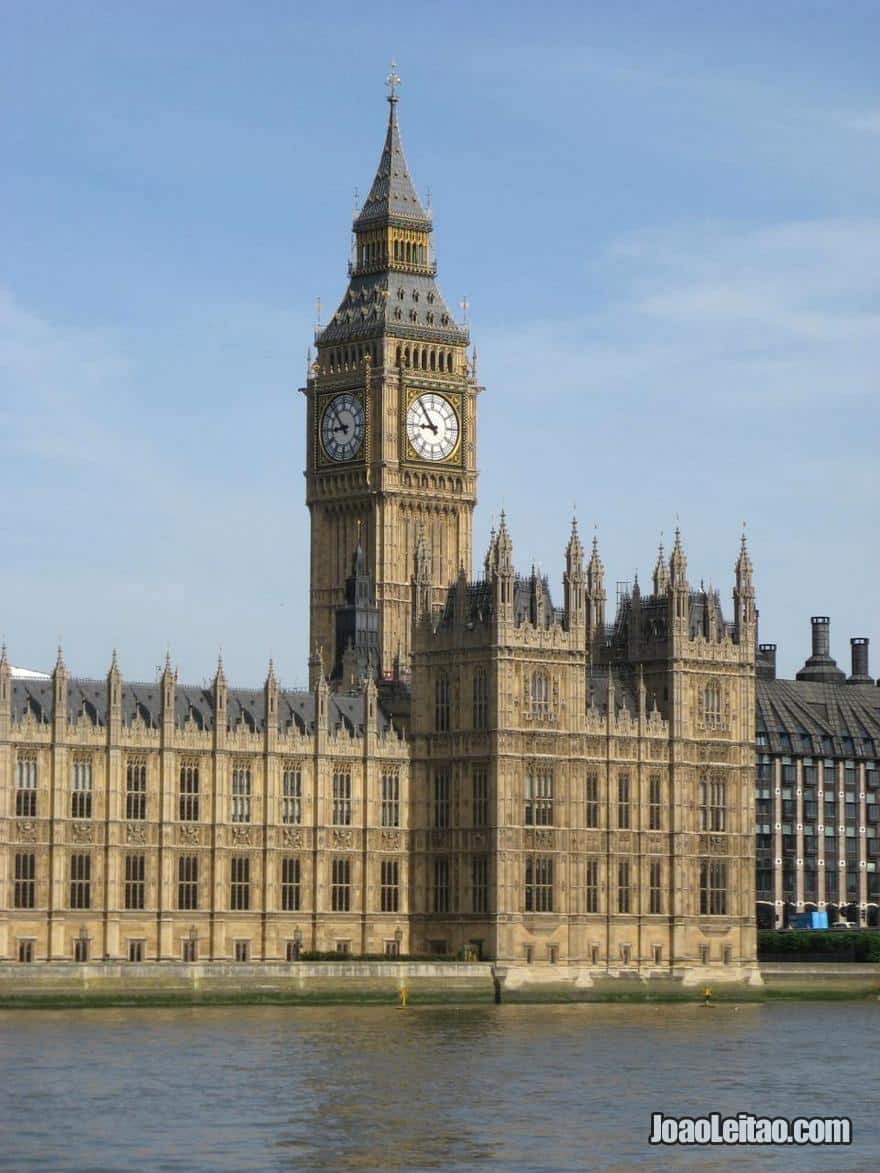 Westminster Palace, also known as the Houses of Parliament or just Westminster, is where the House of Lords and House of Commons are in session. It's where the laws that rule the British are debated and approved. The current building dates mostly from the 19th century, but you can see some traces of its medieval past.
Although most people think Big Ben is the name of the Clock Tower at Westminster Palace, Big Ben is actually the bell at the tower. It was named after Sir Benjamin Hall, the First Commissioner of Works responsible for the added bell in 1859 and whose nickname was "Big Ben" because of his size. Until 2012, the tower was just the Clock Tower. That year it became Elizabeth Tower officially to commemorate Queen Elizabeth II's 60-year jubilee as a Queen.
British Museum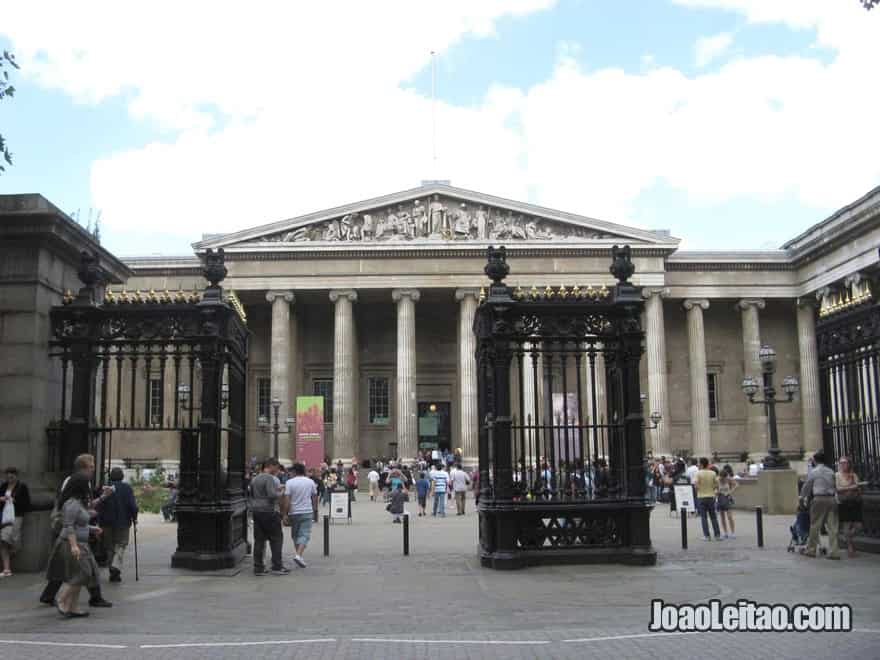 See historical pieces as the Rosetta Stone covered in Egyptian hieroglyphics, and that was crucial to understanding the ancient culture of this civilization.
St. Paul's Cathedral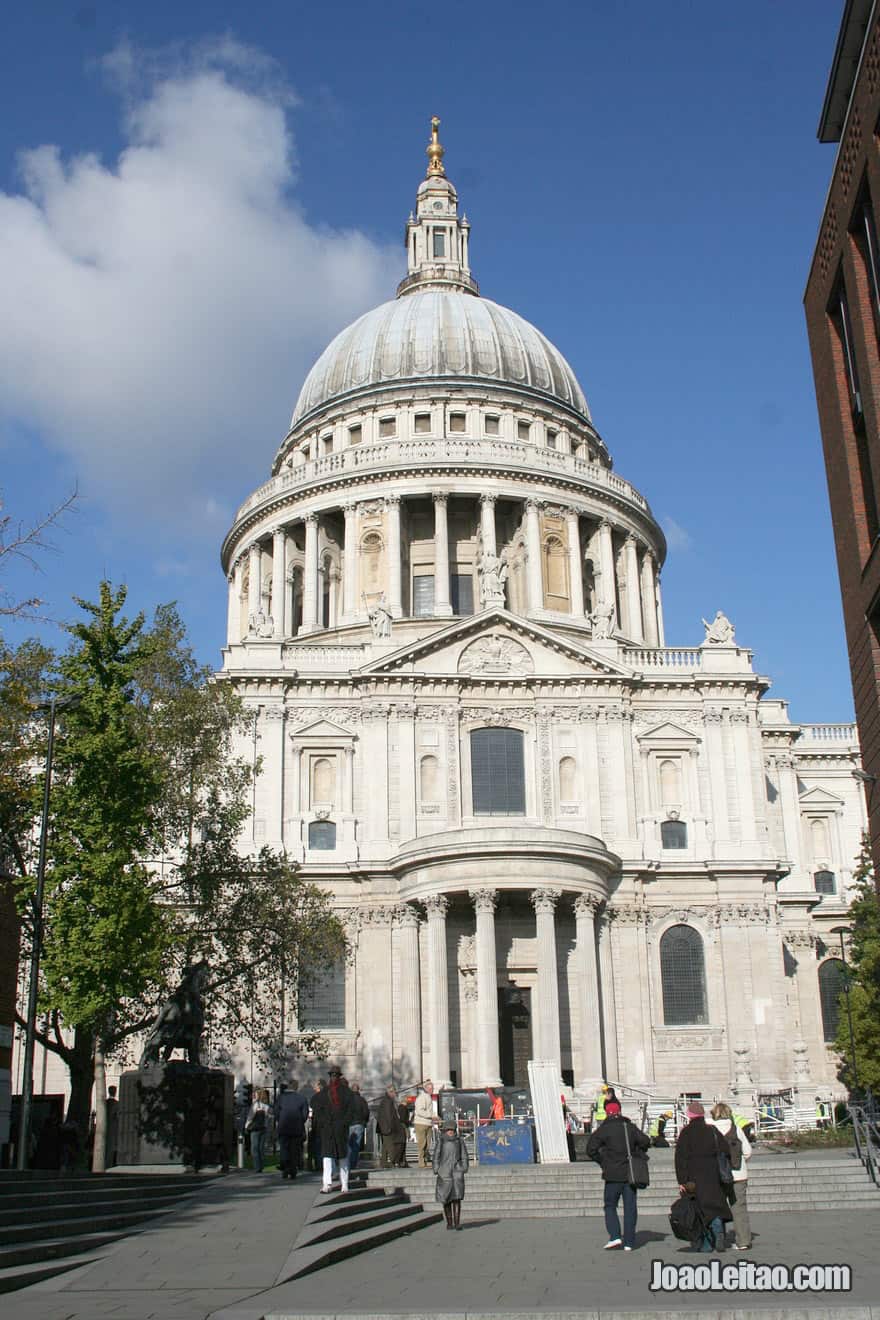 You can't skip St. Paul's Cathedral when visiting London. The dome of the cathedral is the second largest in the world, after Saint Peter's in Rome. The first cathedral was built in 604 AD but was destroyed in a fire in 675. The cathedral was rebuilt and later destroyed again in the Great Fire of London in 1666.
Buckingham Palace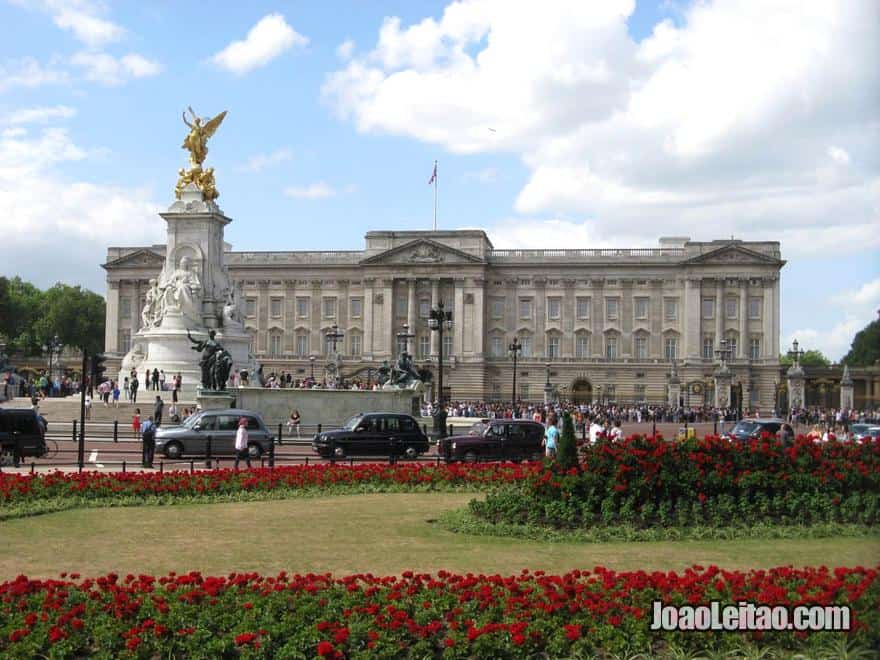 Located in Westminster, it's the official residence of the Royal Family of England and the United Kingdom. It's used for many State ceremonies and celebrations connected to the British Crown. The iconic balcony from where the Royal Family frequently salutes the British subjects is on the east side of the Palace.
The palace is open to the public in the summer, from 1 August to 27 September. If you want to visit the palace, book your tickets in advance because they sell out quickly.
The Queen's Guard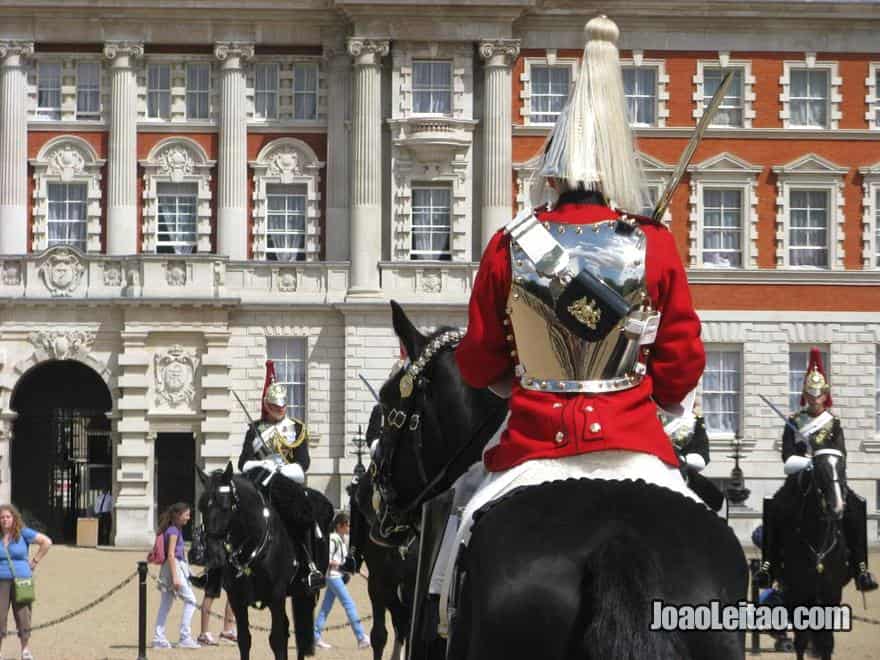 Are you familiar with those guards in red coats and a fur tall black hat? Those are the Queen's Guards, and they are organized into Infantry and Cavalry, the soldiers you can see riding horses. They're the ones who guard the houses (actually, the palaces!) of the Queen, the so-called official residences of the royal family. Even after all these years, they still wear the same uniforms and do the same changing of the guard ceremony keeping the British tradition alive since 1660.
They wear a distinctive tall black hat called the bearskin. The uniform is very clean-looking and includes black pants, a red coat, and white gloves.
There are two groups: the Queen's Guard and the Queen's Life Guard. The Queen's Guard secure the Palaces of St. James, Buckingham, and Windsor, and the Tower of London.
Both of them are the protagonists of the famous changing of the guards at Buckingham Palace, one of the main tourist attractions in London. This event takes place at the official entrance to the Buckingham Palace.
The Old Queen's Guards, on foot, give the keys to the palace to the New Queen's Guard as they turn around in a well-choreographed maneuver. Typically it happens every day at around 11:30 am from May to July, and every other day the rest of the year. On Sundays it happens at 10:00 am. Make sure to get that early, so you don't miss it.
The soldiers leave the St. James Palace, parading down the Mall (the avenue with the UK flags hoisted that separates both palaces) towards Buckingham Palace. The old ones come out and are replaced by the new ones who go inside. All this with music and a well-choreographed process. It's nice to see at least once in your lifetime!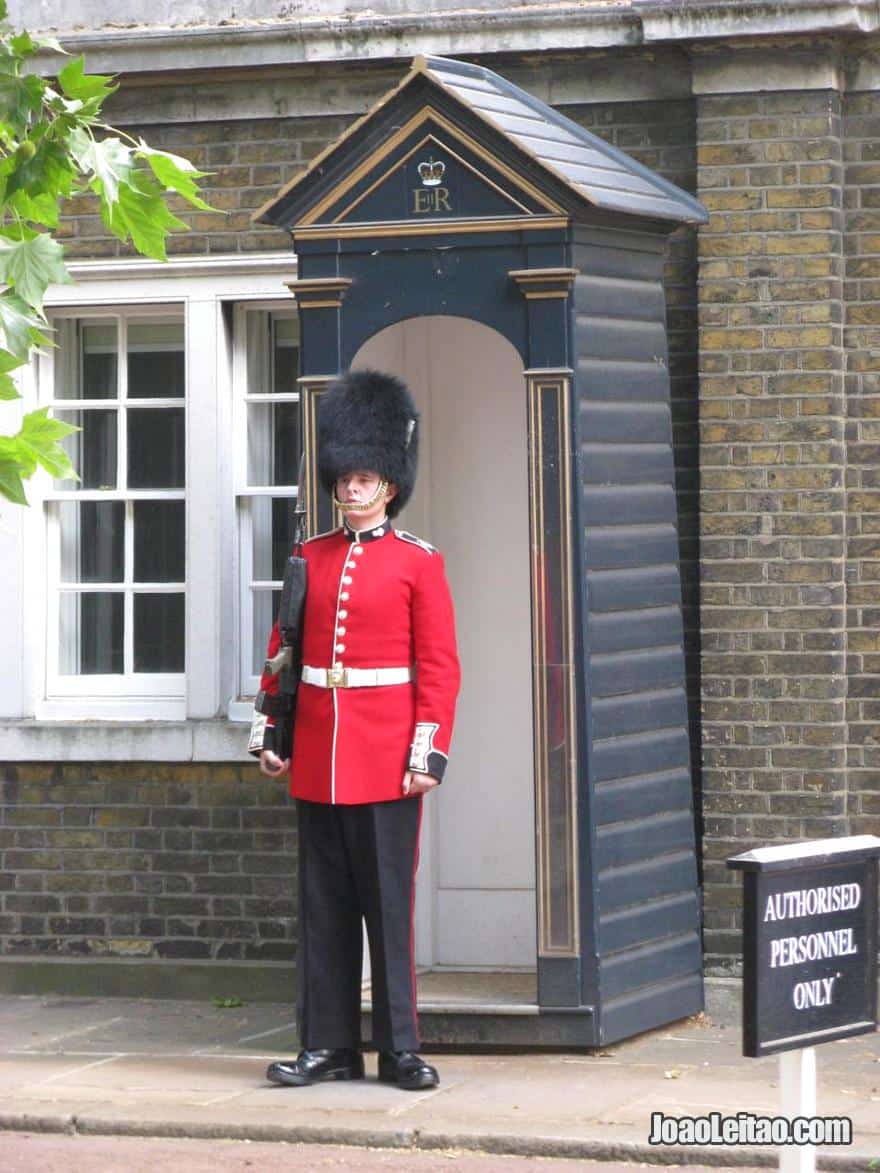 Music is not always a military march, on the contrary. It can be a Beatles hit song or a song from one of the famous musicals playing at the London theaters. So this changing of the guards, which lasts for about half an hour, is anything but dull.
There are several changing of the guards: the one at Buckingham Palace, the one at Horse Guards Arch, and the one at Windsor Castle. The latter starts at 10:40 am, Monday to Saturdays from April to the end of July and every other day the rest of the year, and is done with soldiers on foot marching to music. The change of the guards at Horse Guards Arch is lesser-known but also happens every day at 11:00 am and at 10:00 on Sundays, and lasts for half an hour. Usually, it's done by Cavalry guards on horses crossing the arch. When it's raining, the changing of the guards is done without the horses.
The schedules of the changing of the guards are affected by the army's schedule, so make sure you visit the official websites to check if the schedules are the same or have changed. If you don't do this, you'll risk standing there waiting for the changing of the guards and wasting time because nothing happened.
At Buckingham Palace, it's easy to know if the Queen is there or not. If the Queen is home, there are four guards outside guarding the doors of the building. If she's not home, there will only be two guards. There are other changes of the guards in other historical buildings, but not as iconic as the ones at Buckingham and Windsor Palaces.
---
London Pass
Get The London Pass and save time and money
Enjoy access to more than 80 of London's top attractions, tours, and museums.
See London's top landmarks and attractions with a hop-on hop-off bus tour.
Make use of your 160-page guidebook packed with helpful tips, maps, and information on each attraction
Skip-the-line at selected attractions
Get your London Pass instantly on mobile
Order your London Pass online here
---
How to get there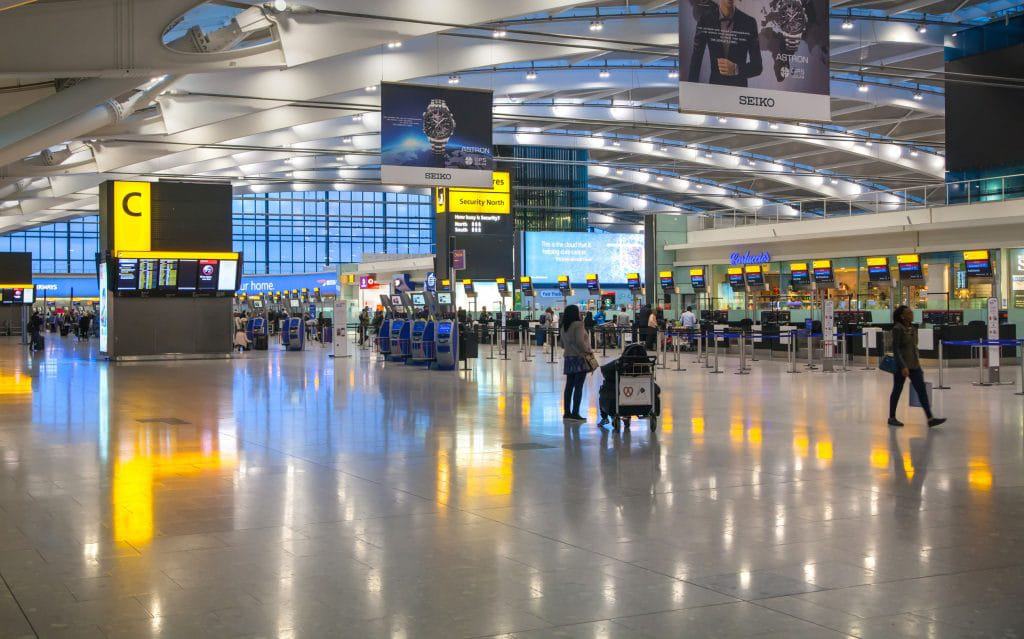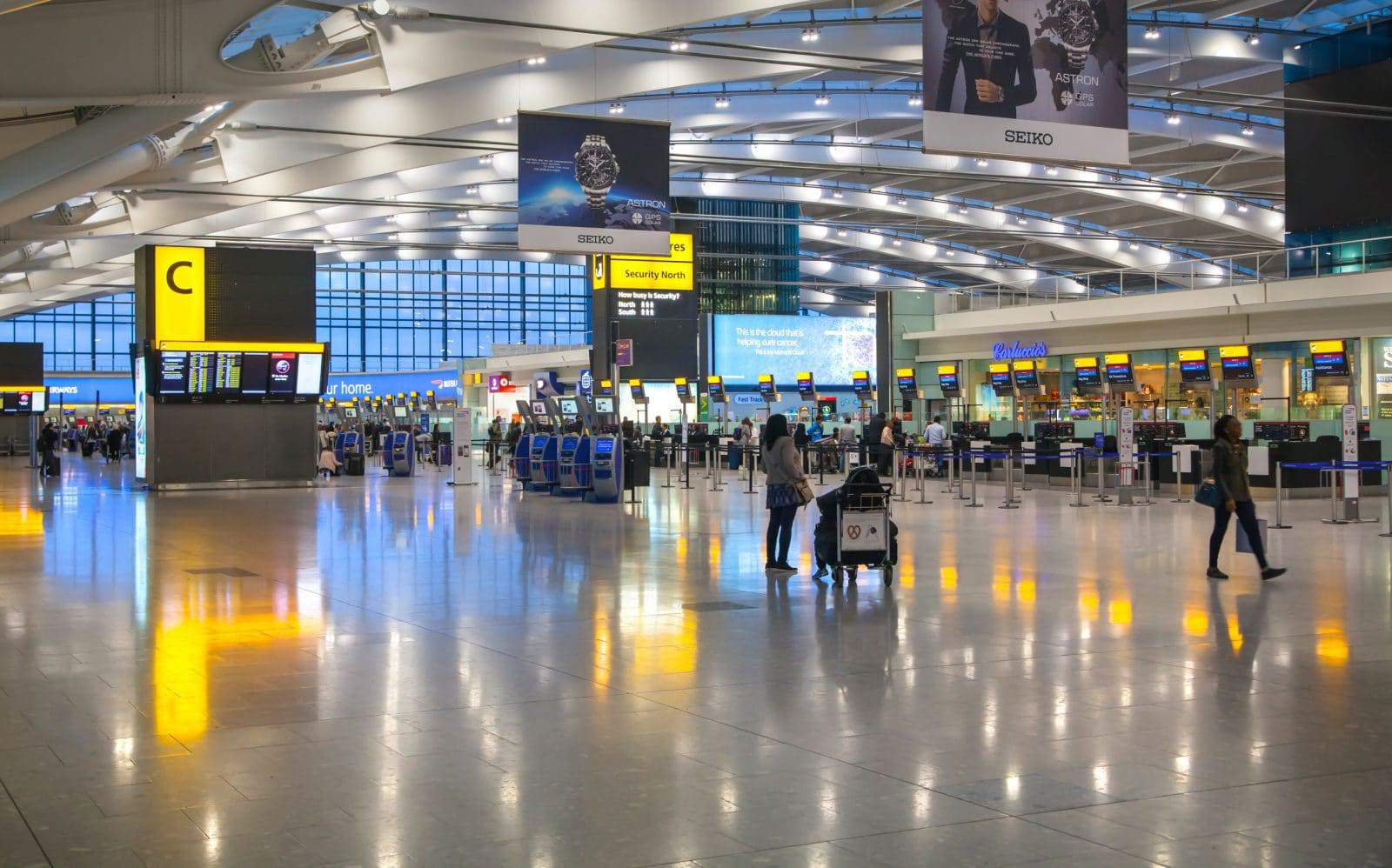 Depending on where your traveling from, your preference and traveling style, you can travel to London in one of three ways: plane, train, or car.
Arriving in London by airplane
London is one of the most important capital cities in Europe and the world. It's connected to the world by hundreds of daily flights.
In total there are six airports in London. The main ones and best known are Heathrow, 24 km from the city, and Gatwick, 50 km from the city, both connected to the city by public transportation.
Heathrow airport, the third largest in the world in volume of passengers, is the most used for international flights. By taking the train Heathrow Express, you reach the center of London in just 15 minutes. Subway or bus is cheaper but more exhausting, especially for passengers carrying a lot of luggage. If budget is not an issue, you can opt to take a taxi if you want a door-to-door service from the airport to your hotel.
Gatwick doesn't have a subway connection but has a bus and an express train connection that leaves every 15 minutes and takes 30 minutes to reach the city center.
For domestic and low-cost flights, from other European countries mostly, there's the Stansted airport, 56 km from the city center and connected by an express train that takes 45 minutes to reach Liverpool Street. There's an express bus (Airbus) connection that takes 90 minutes.
Options to and from the airport
Heathrow Express train ticket – 25 Euros.
Arriving in London by train
If you're traveling from another European country, you can opt for a train or car. Since the Channel Tunnel was finished and opened in 1994, you can travel by train to London. Although the prices aren't always the lowest when compared to low-cost flights.
For example, a one-way trip from Brussels to London booked one month in advance costs 50 Eur. However, it's a great solution if you're afraid to fly or prefer the scenic train ride.
With so many railways connecting all the major cities in Europe, you can plan your train itinerary to spend some time visiting other European cities if you have the time.
Arriving in London by car
If you enjoy driving and are not afraid of driving on the left, traveling by car has some pros and cons. On the one hand, you are free to reorganize your trip as you go along and you can stop where and whenever you want. On the other hand, once you add up the costs of fuel, tolls, and car maintenance, it can be an expensive trip.
Besides, if your goal is to visit London, may I remind you how hard it is to drive and park in the city center? Some areas are also restricted, and no cars are allowed.
---
Where to stay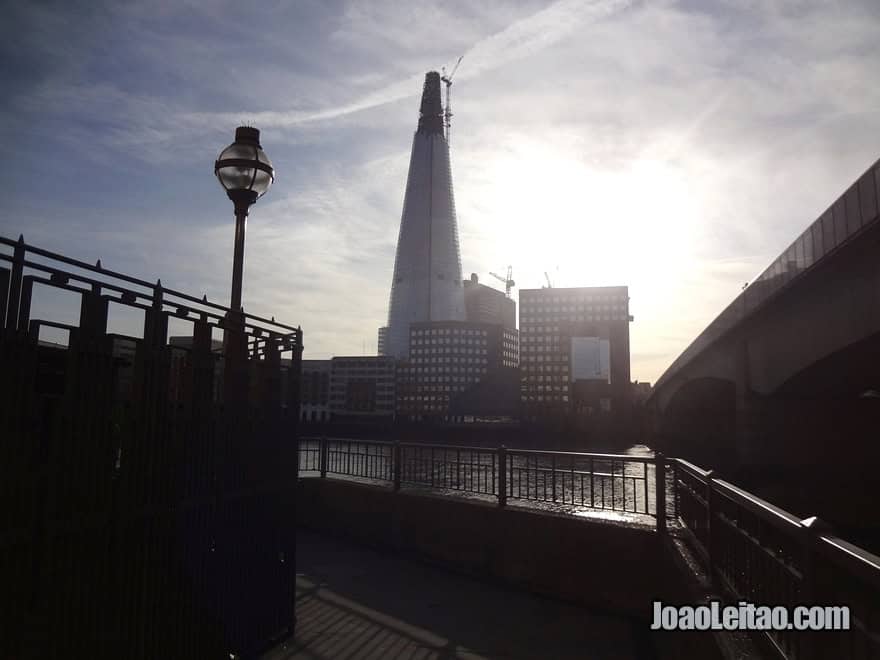 Several factors will influence your choice of accommodation, from whether you're traveling for leisure or business to budget and traveling style.
If you're traveling by plane or by train, for example, you'll prefer a hotel in the city center, as close to the tourist sites as possible. If you stay further away, hotels will be cheaper, but you'll lose more time and money in public transportation. If you decide to visit London by car, you must look for a hotel near an affordable or free parking space, since parking space in the city center is hard to find and very expensive. Some hotels include parking for a daily fee, which varies according to the hotel and location.
Nowadays you get all that information on hotel booking websites like Booking.com.
If you don't like surprises, you can choose a chain hotel like Ibis. They are more or less the same anywhere in the world, affordable, and have good service. In 2009, I stayed at an Ibis close to many of the attractions in London. Check it out here.
---
What to pack
You've probably experienced going on a short trip and packing practically everything you own for fear of needing something important, to realize later you haven't taken most things out of the bag during the whole trip. Traveling with too much stuff is a burden from the beginning of your trip, be it by plane, car, or train, until you arrive.
Remember that by traveling light you can save a lot of money especially if you're traveling on a low-cost airline that charges more for checking in luggage than for the plane ticket. Those airlines allow you to take a carry-on bag or a backpack. Size may vary but it's usually 55cm X 40cm X 20cm.
It's a no brainer: do you prefer to lug heavy bags around or travel with a light backpack? You'll feel freer and a lot more comfortable, especially if you're staying at more than one hotel during your trip or if, for example, you decide to pull a one-nighter on your last day in the city. Travel Light – pack only what you'll need.
---
Cash, cards, and ATMs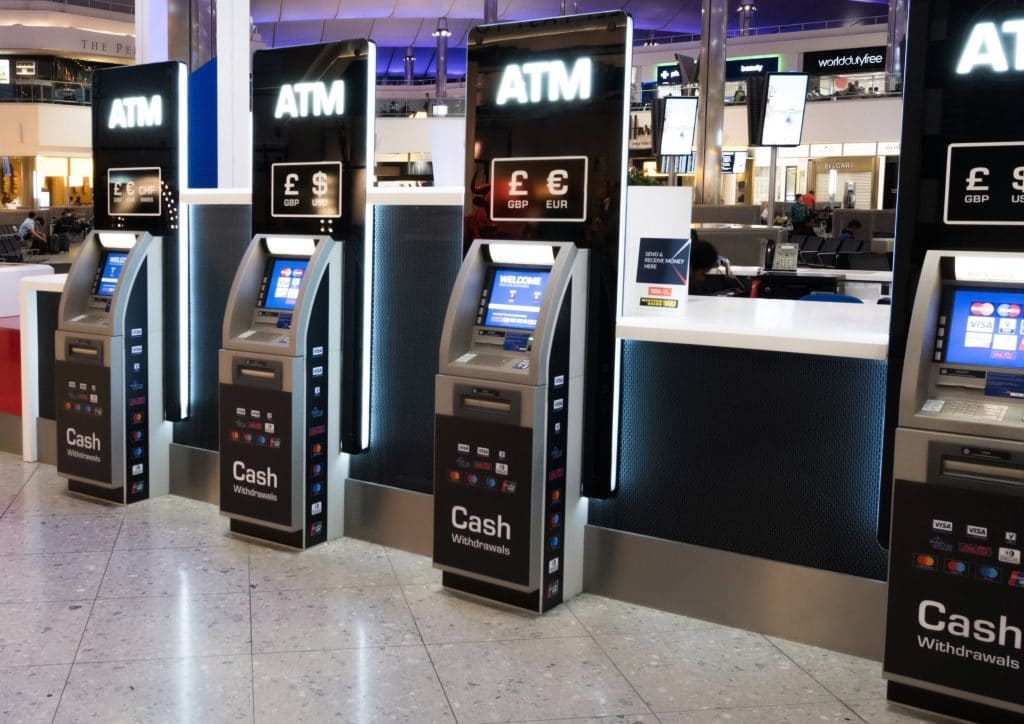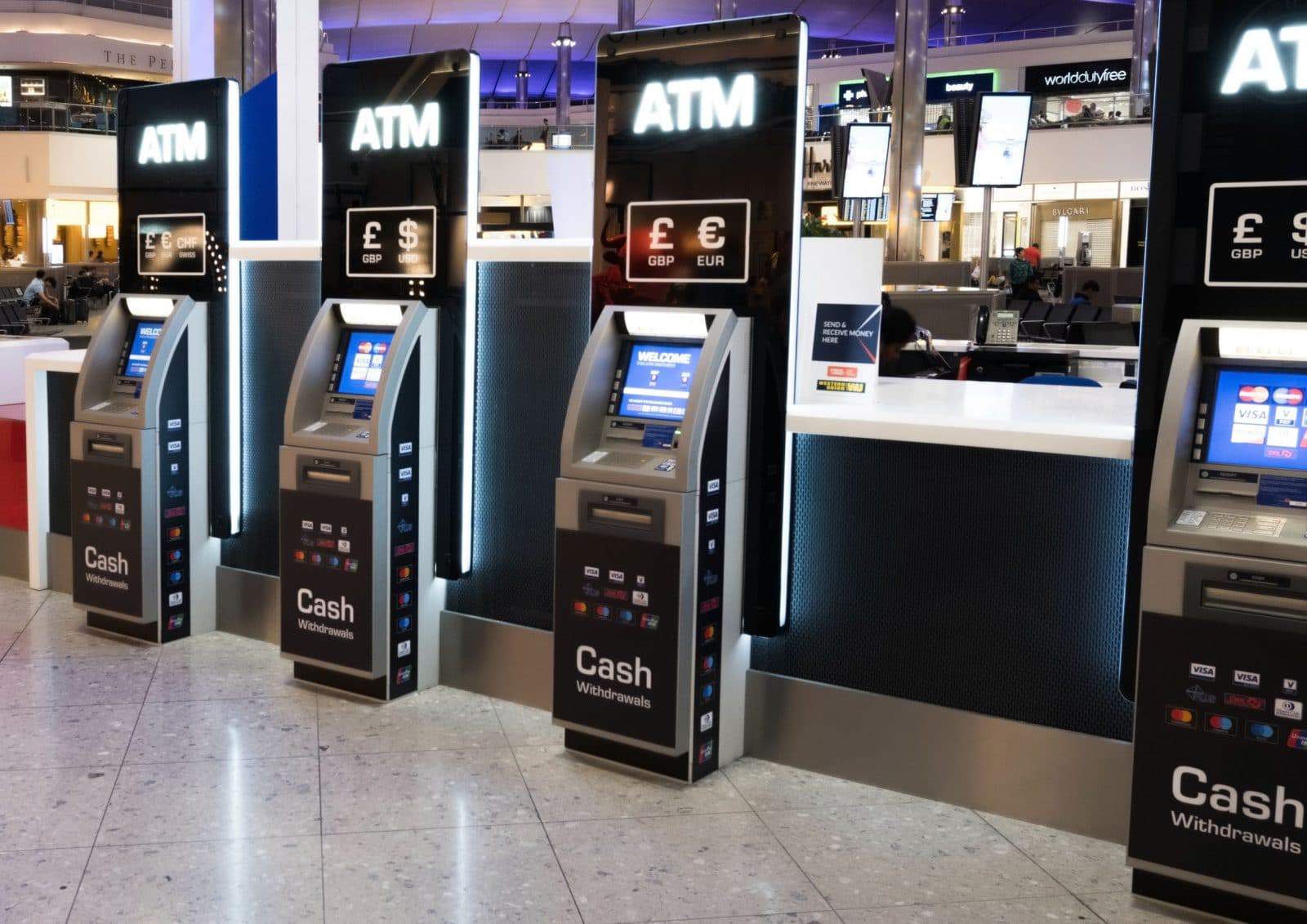 The currency in London (and the rest of the country) is the pound, which can be a pain in the neck to calculate the conversion. Although England is part of the European Union, it never adopted the Euro as a currency.
The Sterling Pound, which is divided into 100 pence, is currently at 1.39€ and the trend is it will continue to increase its value because of the crisis in the Eurozone. Bills come in £5, £10, £20 and £50. Coins come in £1 and £2 and 5p, 10p, 20p, 50p, 1p and 2p.
You can exchange currency in your country of origin, but most times it pays off to only exchange when you arrive in London. You can do at the airport or later in banks or exchange currency businesses in the city center. You can choose to carry some cash in the local currency from your country and then see which place in London has the best rates. Sometimes it's a huge difference, and you may lose money if you don't look for the best deal.
Carry some cash in pounds to pay for train, subway, or bus tickets after your flight, and for some other small expenses like eating when you reach the city, etc. The next day while sightseeing keep an eye on the exchange rates.
Most businesses take credit cards, especially the larger chains. Some might accept payments in Euros, but they will charge a conversion fee, which is sometimes higher than if you had exchanged currency yourself. Some businesses in London airports also accept Euros.
In London, you can withdraw cash from ATMs. As with anywhere else in the world, pay attention to pickpocketers and don't carry large amounts of cash that might get stolen or lost.
While in some counties ATMs are the same for all banks, in the United Kingdom each bank has its separate ATM system. This could mean you get limited information about your bank account's movements.
However, you're free to withdraw cash whenever you want, although some ATMs might charge you a commission for withdrawing money. The ATMs with the bank brand are the ones that don't charge commission.
Before traveling, check with your bank if it's best to use your credit card for shopping or at restaurants instead of exchanging currency. Simple math will help you figure it out.
Since the country kept its currency even as a member of the European Union, it also kept the currency exchange companies in business, which employ many people. In the center of the city, you can easily find small offices that convert different currencies. You can also compare rates because some places are more worth it than others.
---
How to save money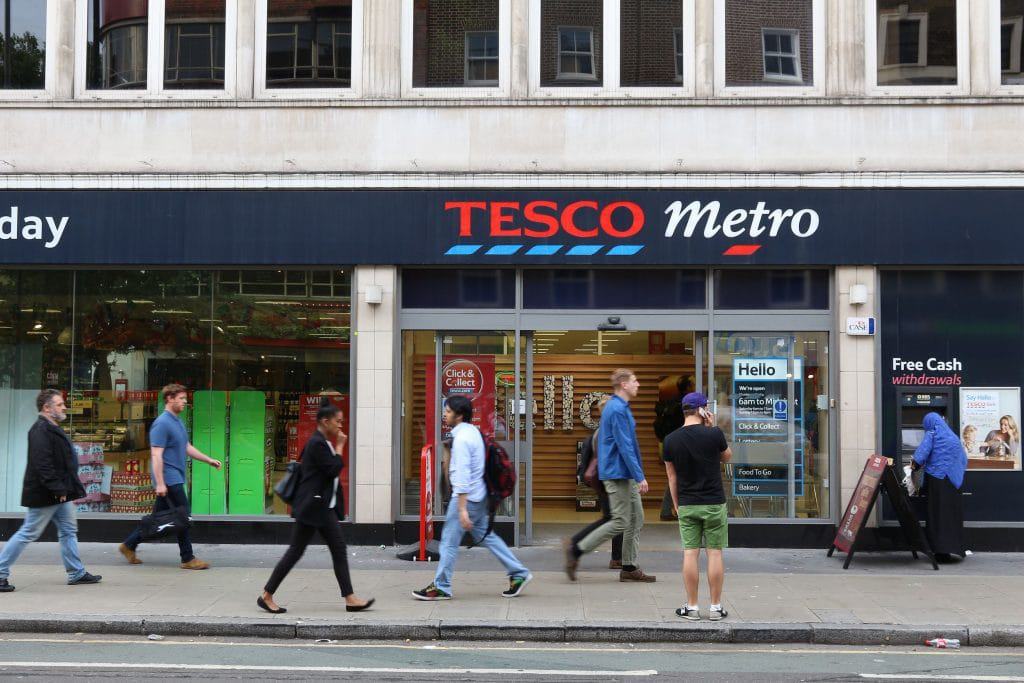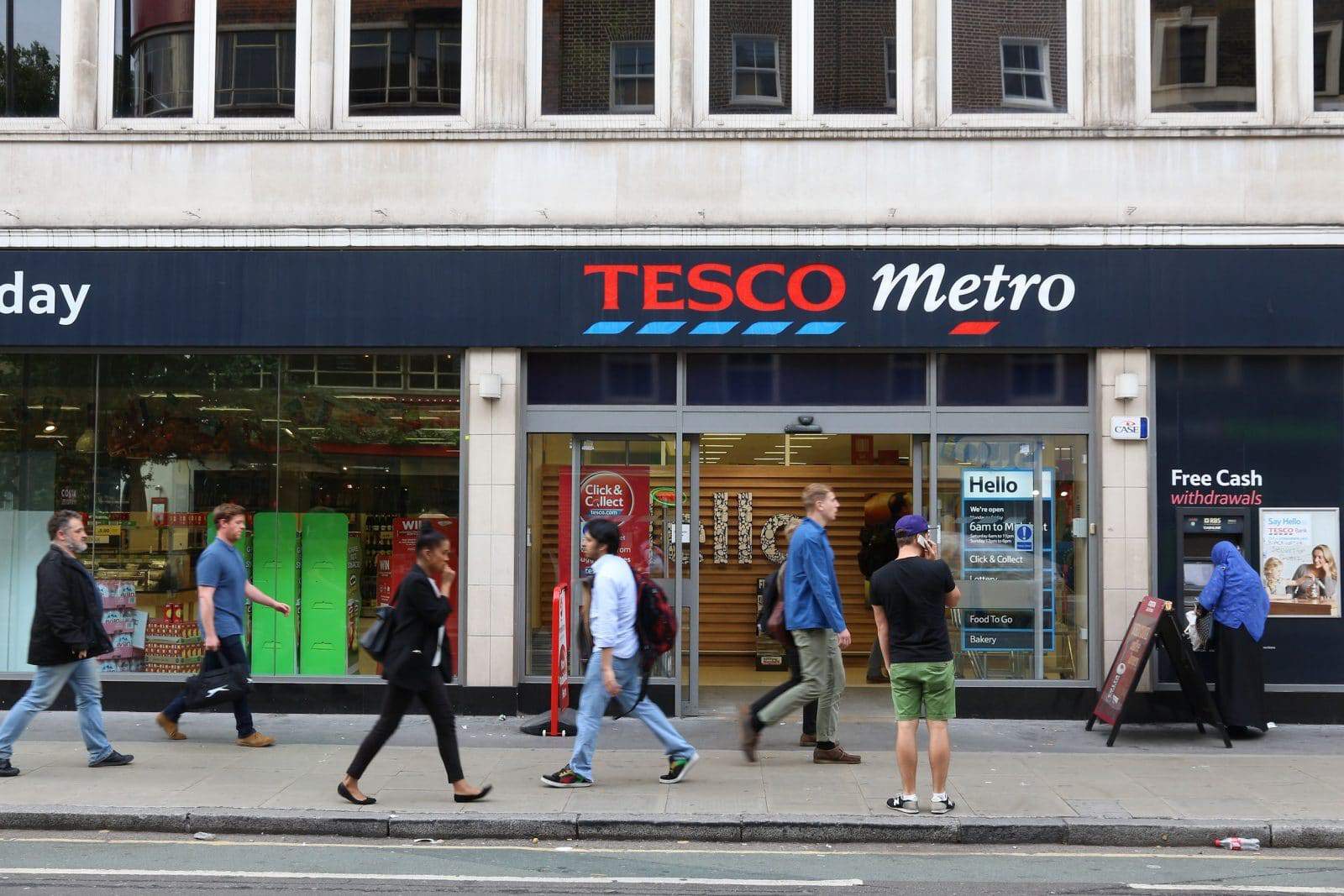 Cost is one of the factors most of us think about when traveling. Follow my tips to make the best of London without breaking the wallet.
Some countries and cities are more expensive than others. It all depends on currency and the local cost of living. London can be expensive and, obviously, if you have a bigger budget, it will be easier to choose what to do.
But you can also have a memorable experience in London with a small budget. All you have to do is dodge the tourist traps that usually inflate their prices. If you're a student look for and ask for special discounts available.
Food & Drinks
Like in every other tourist destination, some places are more expensive than others. Even the fast food chains may seem more expensive in London because when you mentally convert pounds into your local currency, you'll notice you're paying more than you would in your country.
However, there are other places where you can eat for cheap like small cafes, fish-and-chips shops, pizza places, Indian and Chinese restaurants, sandwich restaurants (some of them grab and go), or all you can eat buffets with drinks on the side. In that case, calculate how much it will cost with the drinks and if you don't want to spend more ask for a glass of tap water, which by law is free. If they haven't placed it on the table already, order it yourself.
In your travel to London on a budget, the biggest portion goes into food, especially in expensive cities like London. If you choose the fancier and touristic spots, you'll obviously spend more. However, London has plenty of cheap cafes and restaurants selling Chinese food, Indian food, pizzas, traditional fish-and-chips, etc.
If you opt for more practical meals, there are plenty of grab-and-go sandwich joints. You can also choose to buy groceries at supermarkets or markets, and if you choose unbranded ready-made meals, you'll be able to save even more money. Some restaurants offer a discount if you have a ticket for a show and you can buy a discount card like Taste Card with up to 50% off in meals.
Supermarkets also sell ready-made sandwiches and drinks that are cheaper alternatives, as long as you opt for the nonbranded options which are usually the cheapest. At food markets, prices are also lower. You can buy fruit to eat as you walk.
Why not buy all the supplies and have a picnic at one of the many parks in London?
Insider's tip: some restaurants serve discounted meals for people attending shows in London. Because you have to eat earlier than usual in time to catch the show, meals are cheaper. It's a win-win situation. You can also buy the Taste Card that includes 50% discounts on hundreds of restaurants in London, some of them quite pricey, so it's worth it.
Museums & Entertainment
First of all, there are plenty of must-see sites that are free admission such as the British Museum, but there are many more! Occasionally, some shows are free or give massive discounts on last-minute purchases when the theaters need to fill seats to have a full house.
Transportation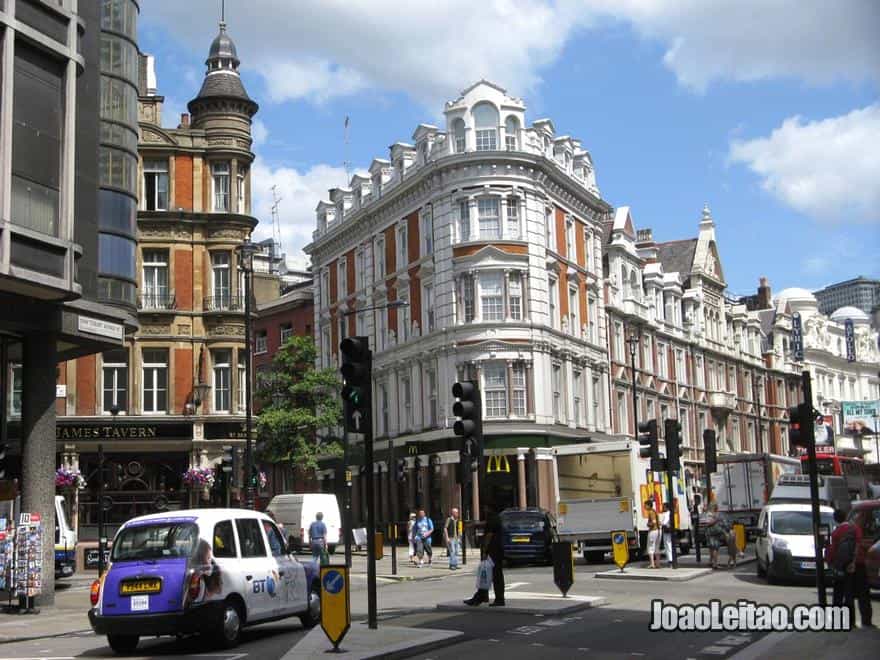 To save on public transportation, buy the Oyster Card. Traveling with this top-up card is cheaper than buying tickets separately. Public transportation is cheaper off-peak hours and on weekends. Take a map of London and organize your days per area. The less you wander off, the more you'll save because most sites are within walking distance from one another.
Oyster Card it's a kind of a public transportation pass that saves you money by topping it up instead of buying individual tickets for each trip. It also saves time because you don't have to always worry about paying for transportation. If you have any questions about which is the best option for you, go to one of the booths in the central subway stations, and they'll tell you what suits you better.
If you travel on public transportation off-peak hours or weekends, tickets are cheaper! The other option is to walk and save money on transportation. The city is huge, but if you plan your itinerary by zones, you'll walk less and sightsee more.
---
Free things to visit in London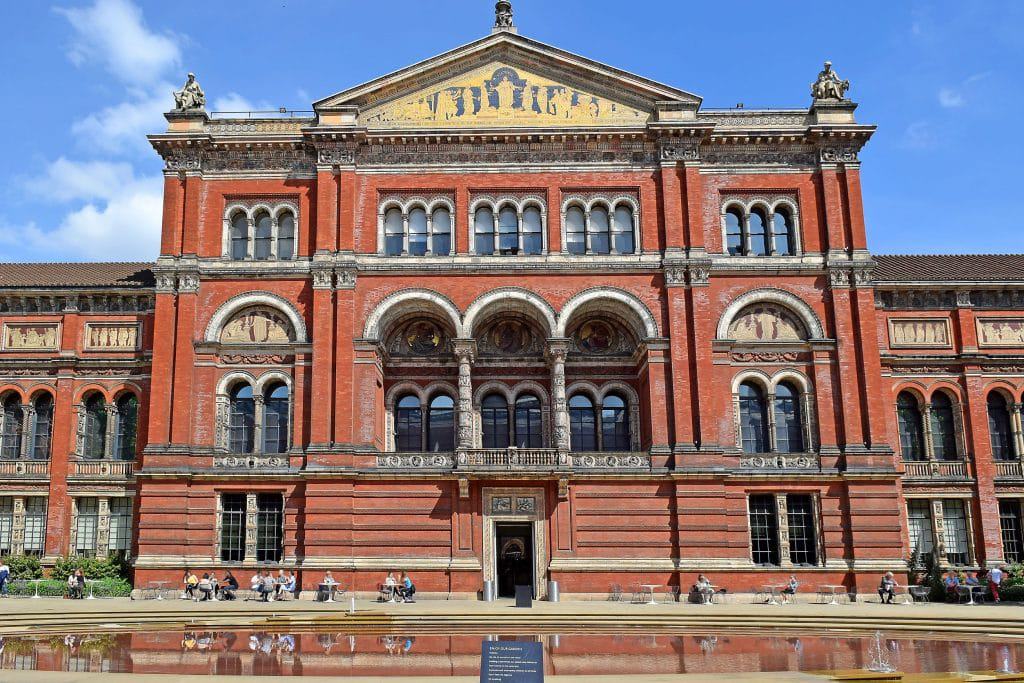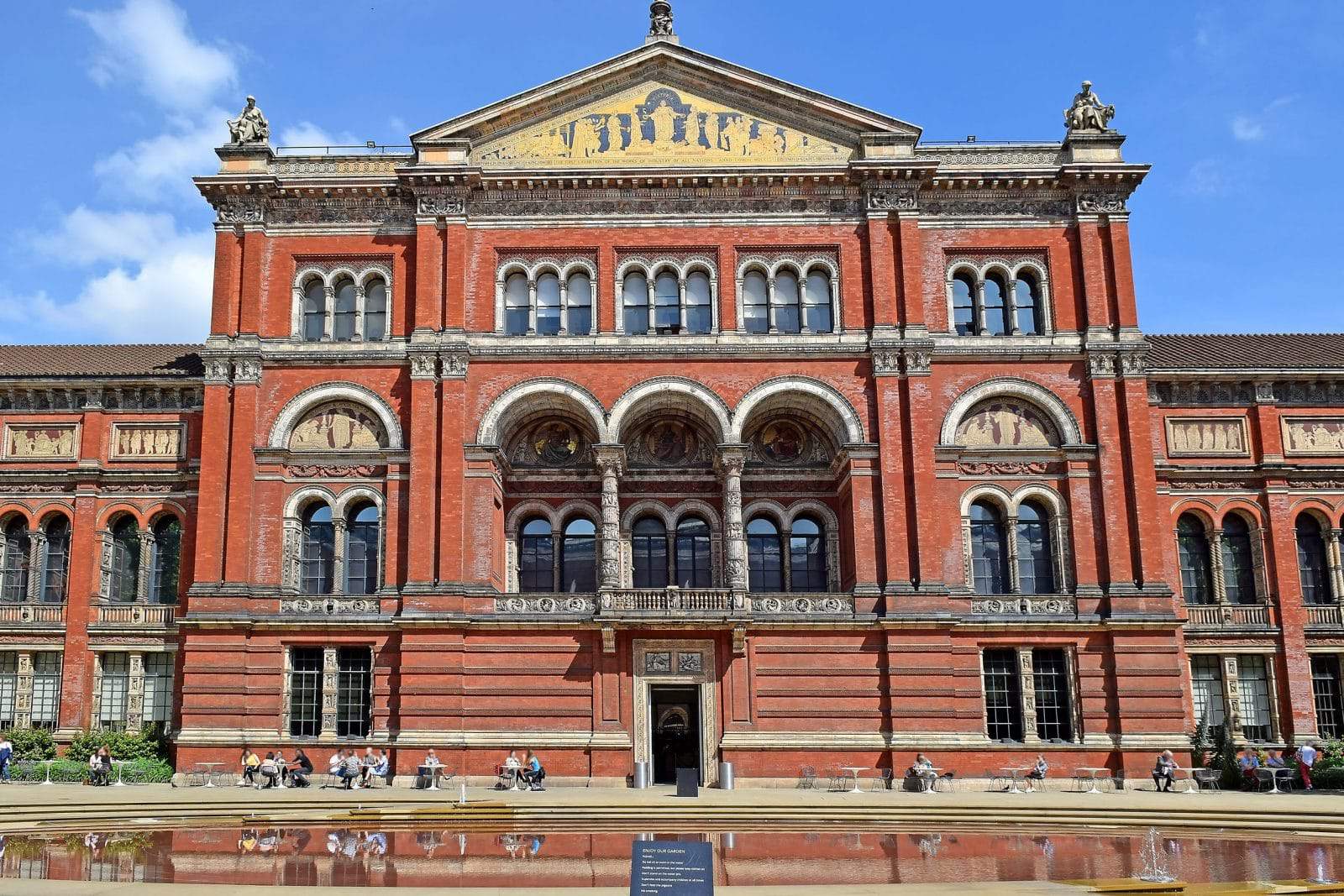 There are many London museums with free entrance: British Museum, The National Portrait Gallery, The Victoria and Albert Museum, The National Gallery, Tate Museum, Tate Britain, Natural History Museum, Science Museum, Museum of London, National Maritime Museum and Imperial War Museum.
Make the most of it! In addition to this, many other places occasionally have free concerts and events. Check the city's cultural events calendar to see what's free when you're visiting.
Look for discounts
West End shows have two kinds of tickets for the front rows: expensive and very expensive. But there are some tricks you can use to get cheaper tickets. Some tickets at TKTS in Leicester Square or Brent Cross are 50% off. Those are last-minute tickets for great seats and with a great discount. The other option is to buy one of the cheapest tickets available at the theater where you want to see the show. Usually, it's for the seats further from the stage and some cost around 10£. Some theaters sell last-minute cheaper tickets hours before the show, so they can have a full house. Visit the theater to know more.
Internet & WiFi
Do you need free WiFi? Many hotels and cafes offer free WiFi but so do the public libraries, and you don't need a library card to get in. If you're going to stay in London for a long time, it pays off to get a library card, so you can get in and out as many times you want and have free WiFi.
Accommodation
If you're traveling with a group of friends or family maybe it's best to rent a house where you can cook instead of booking several rooms at a hotel. Hotel is, of course, a comfortable option where your bed is made for you every day, your room is cleaned, and breakfast is included most of the times. But considering that most tourists are out all day sightseeing, you could save money by cooking instead of dining out. Calculate your costs to see which option is the cheapest.
---
Travel Insurance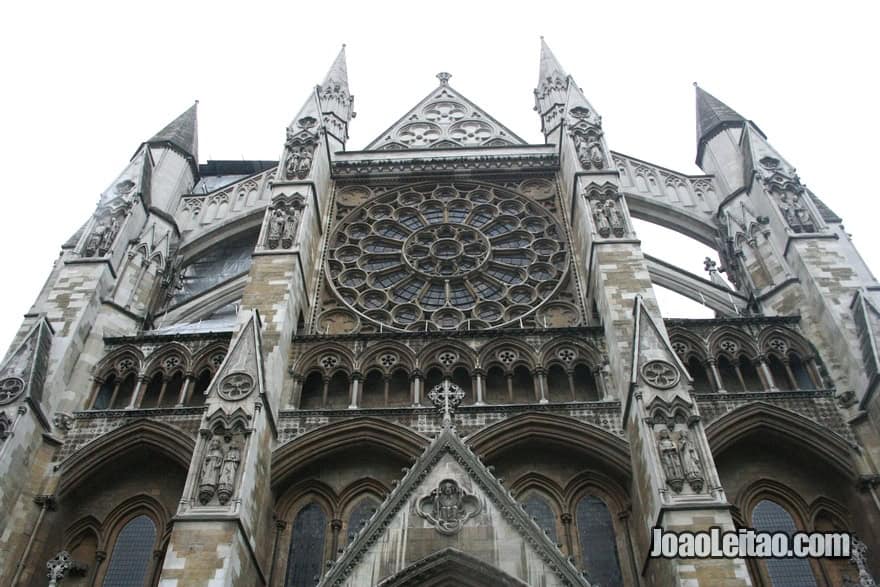 The straight and short answer to this is "absolutely"! However, each person is different, and you might already be covered and not even know about it, so there's no need to get insurance.
Insurance is a precaution. When we travel we focus only on the good experiences, but anything can happen.
If you get sick, have an accident, or your documents get lost or stolen, travel insurance can come to the rescue and prevent you from spending a fortune.
Imagine that you're lost in your thoughts or have your eyes on the camera and twist your ankle on a step. If you don't have insurance and need healthcare, you might be faced with a large bill. Or imagine that you let down your guard for a split second and someone steals your photography gear? If you have insurance, you can get part of the money back or even a full refund.
Choose an insurance for your needs. For example, if you're not traveling with valuables, an insurance covering health expenses and evacuation fees is more than enough. If you're a photography enthusiast, if you travel with expensive musical instruments or sports equipment, you must get the insurance that covers all this in case of theft or accident.
There are many insurance companies offering a wide range of policies, so you'll definitely find something that's a perfect fit. I suggest one of the most famous insurance companies among travelers – World Nomads.
If you already have car insurance or a credit card, that policy already covers different situations like some health and evacuation expenses in case of an accident, even if you're not traveling by car. Talk to your insurance company and your bank because you might not need to get new insurance or you can get a simpler and cheaper additional one.
In addition to travel insurance, you should request the European Health Insurance Card. It's free, issued by Social Security, and valid in all European Union countries plus Iceland, Liechtenstein, Norway, and Switzerland. This card gives you access to those countries' health system when traveling, with the same perks as one of their national citizens.
---
Transportation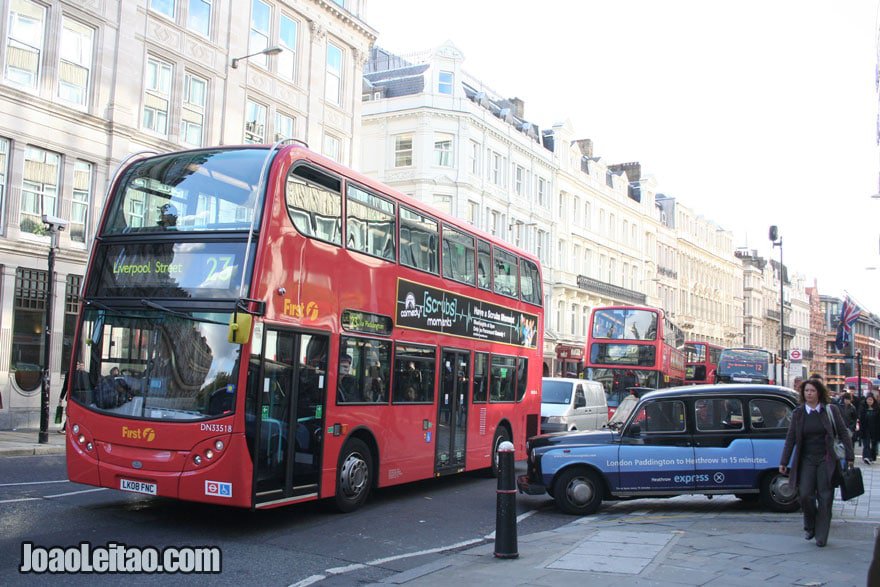 London is one of the biggest cities in Europe. It's impossible to avoid this: you'll have to travel for many kilometers if you want to make the best of your trip to London. See which one is the best option.
London is huge and although most must-see sites are located in the city center, in a sort of inner circle, you'll end up traveling for miles.
You have several options to move around London: renting a car, subway, taxi, bus, and train.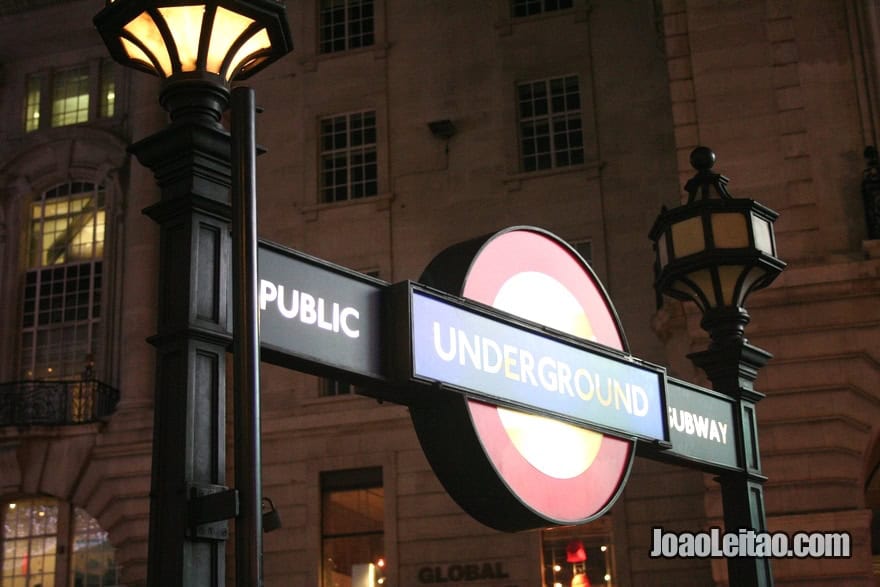 If we think about how old the English subway network is, we're impressed by how well-planned and complete it is, even though some of the lines are 150 years old.
Thousands of people took shelter in the tube's tunnels during the Second World War to escape the German bombings.
The lines are organized by color, and it's easy to see where they connect. The tube, as Londoners call the subway, has about 300 stations.
All lines run in different schedules, and there are six different zones. Trips on the zones further away from the city center, zones 3 to 6, are cheaper than in the zones in the center of London, 1 and 2. The first subway starts at 5:00 am (some of them even before that) and most end by midnight, with some running until 1:00 am. The central line is the red line that connects with all other lines and crosses the city from end to end.
If you can, avoid taking the tube during peak hours when it's the most crowded. Also, don't block the way looking for your ticket at the entrance of the station. Do it before and let people in a hurry catch the subway. It's best to get out of the way of Londoners rushing for work. Nearly 3 million passengers use the tube daily.
On the subway escalators, you'll notice the rules that allow those in a hurry to get ahead of you and move faster. Always stand on the right and those who are in a hurry will take the left. When standing at the platform outside the train, let people out first and then get in.
All stations have clear, color-coded indications for each line and station. If you realize you've made a mistake and are already inside the tube, that's okay. Just get off at the next stop and switch platforms to travel in the opposite way. You can always ask people at the platform if you're going the right way.
Inside the tube, you can listen to the next station announcements, although most times you can't understand them. Each car, however, has a map of the line route so you can trace your trip by following it.
Fun fact: King's Cross St Pancras is the most frequented station. The London subway is over 400 km on rails and has more than 4,000 vehicles.
At the platforms, you'll also see the Mind the Gap notice written in yellow on the ground, and inside the tube, you'll hear the warning to mind your step when getting off the train. Some platforms are further away from the trains, and you have to watch your step. In some stations, the gap is almost as large as a hole. When waiting for the tube, stand behind the yellow line.
Map of the London Underground
The London subway, also known as the tube or London Underground, is very good. Here you can see a map of the London underground, in the capital of England. In the city of London, public transportation is the best way to get around. The London public transportation network is very good with subways, buses, taxis, and bikes. Click the map to enlarge.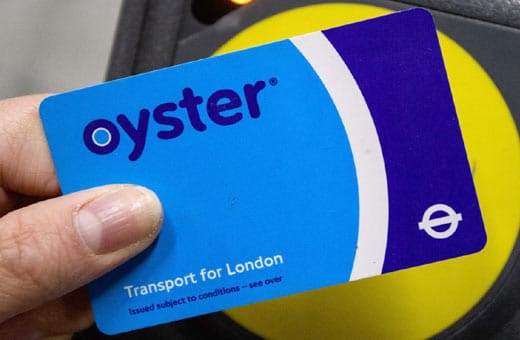 Oyster Card
If you buy the Oyster Card, you'll have discounts on trips. The card costs £5, and if you return it in the end, you get your money back. You can top it up as you need. Even if you use the subway or the bus 50 or 100 times in 24 hours, it's capped at £8.80, so you'll never spend more than that.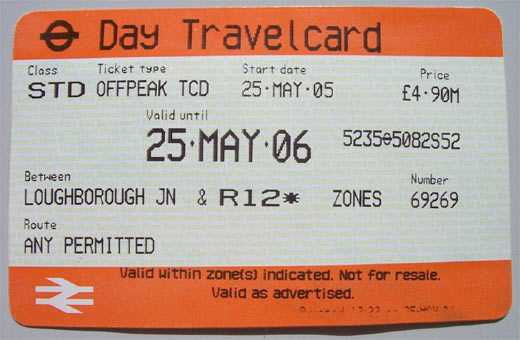 7 Day TravelCard
If you want to stay in London for more than four days, it pays off to pay the 7 Day Travelcard. It's a one-week pass that costs £30.40 and that you can use to travel in zones 1 and 2, the most touristic ones. Check which option is the best considering how many days you're staying in London.
Title Three
Gutenberg is really awesome! Ultimate Blocks makes it more awesome!
If you buy a regular ticket without the Oyster Card, you'll pay £4.50 or more per trip. With the Oyster Card, you pay £1.40 per trip. If you only use the bus and the tram, it's capped at £4.40.
---
Walking around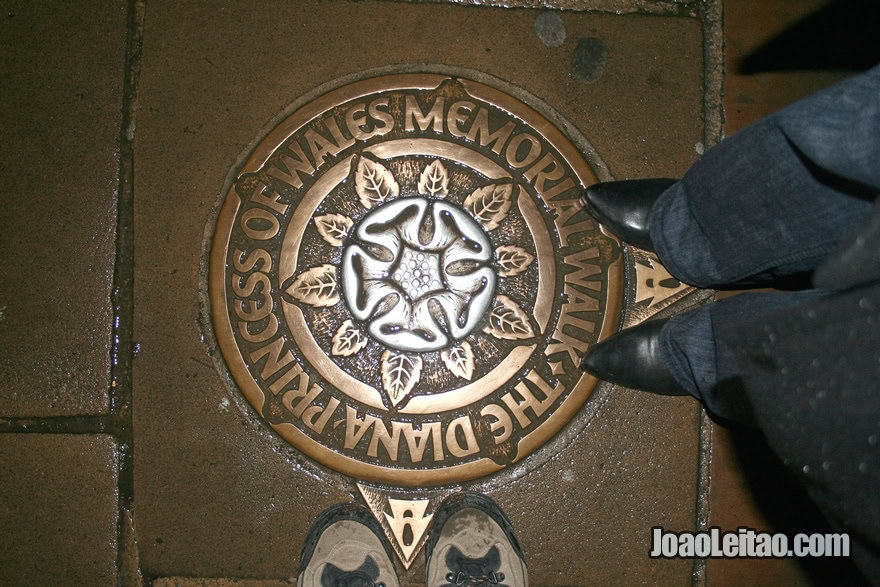 London is a big city, but all tourist attractions are concentrated in one area. If you organize your trip by zones, you'll be able to walk everywhere and save money on public transportation.
Walking in London is good if you like to "get lost" in the city streets, but also a great option if you want to save money because public transportation in London is expensive. Thinking of these travelers, Walk London designed some walking tours.
In addition to sharing itineraries for walking tours, every week they organize free walking tours based on a theme. In one week you can explore the city's parks, and next week the monuments and tourist attractions. They always have new ideas on how to show the city around.
Most museums are free entrance. If you don't spend money on public transportation, you can stay for several days without spending a dime in the city except on food. That's the other benefit of getting to know the city on foot.
Where to Walk in London
By walking in The City, you'll uncover London's ancient History. The Tower of London, St. Paul's Cathedral, Tower Bridge, and the Museum of London are some of the tourist attractions. You can also visit the Barbican Center in the area, a center of arts with different shows.
If you want to explore the famous place for theaters and musicals in London, start your walk at the West End. You'll see Piccadilly Circus, Leicester Square, and Chinatown. Nearby you'll see Trafalgar Square and many free-entrance art galleries. After that, visit the Soho, a very artistic and lively neighborhood.
In Covent Garden, you can visit some of the main attractions on foot: the square, the market, museums (like the London Transport Museum), several art galleries, and the Royal Opera House with its magnificent restaurant and views. St. Paul's church is relatively close, and in the center of Covent Garden, you can visit Neal's Yard, a very colorful area dedicated to natural products.
If you don't have much time to visit museums and just want to visit a couple of them, Bloomsbury is a good area to explore on foot. The British Museum and the library, as well as some other museums like the Charles Dickens Museum and the Pollock's Toy Museum, are nearby. St. Pancras station, St. George church, and the University of London are some of the must-sees in this route.
Walking the South Bank: after a ride on the London Eye, walk by the river and visit Tate Modern. Across from the Millennium Bridge, on the other side of the river, is the St. Paul's Cathedral. From here you can go to the Tower Bridge. Before leaving to the London Eye, visit the Westminster area where you can see Westminster Abbey and the Houses of Parliament. You can also take the opportunity to take some photos by the Thames.
There are a few important must-sees in the Mayfair and St. James' area, which are the Buckingham Palace, the St. James' Park and its palace, the Green Park, the Royal Academy of Arts, the posh Bond Street, and the charming Shepherd Market.
In the Regent's Park area you can visit the well-known Madame Tussauds wax museum, the Sherlock Holmes Museum, and, on the other side of the park, the London Zoo. In addition to getting to know this beautiful park, you can go on a rowboat ride and explore the canal where the houseboats are docked.
Don't forget to visit the gardens, or at least one, but keep in mind that's not because you're in a lush green area that you won't have sore feet. Most English gardens are massive, but the best way to explore them is really on foot. If you want, weather permitting, have a picnic. Explore the legendary Hyde Park and the Kensington Gardens where you'll be joined by many squirrels.
Both gardens were once part of Hyde Park, but they are now separated by a lake and a street. There are lots to see around, including the National History Museum, Science Museum, the Victoria and Albert Museum, Kensington Palace, Albert Memorial, Royal Albert Hall, and Portobello Road in Notting Hill a little farther.
---
Best Restaurants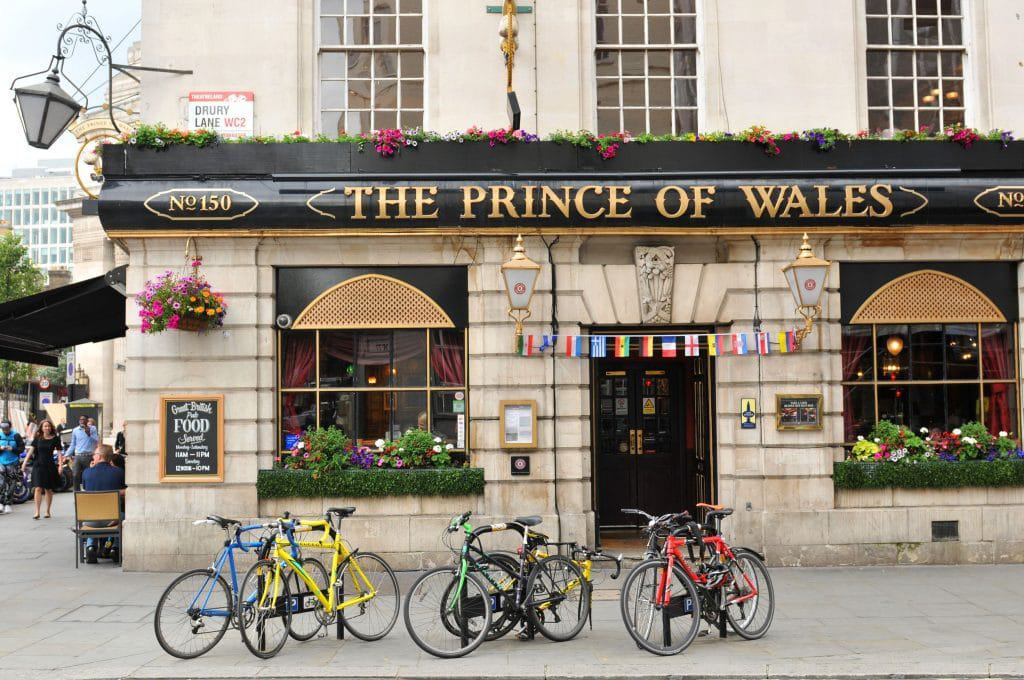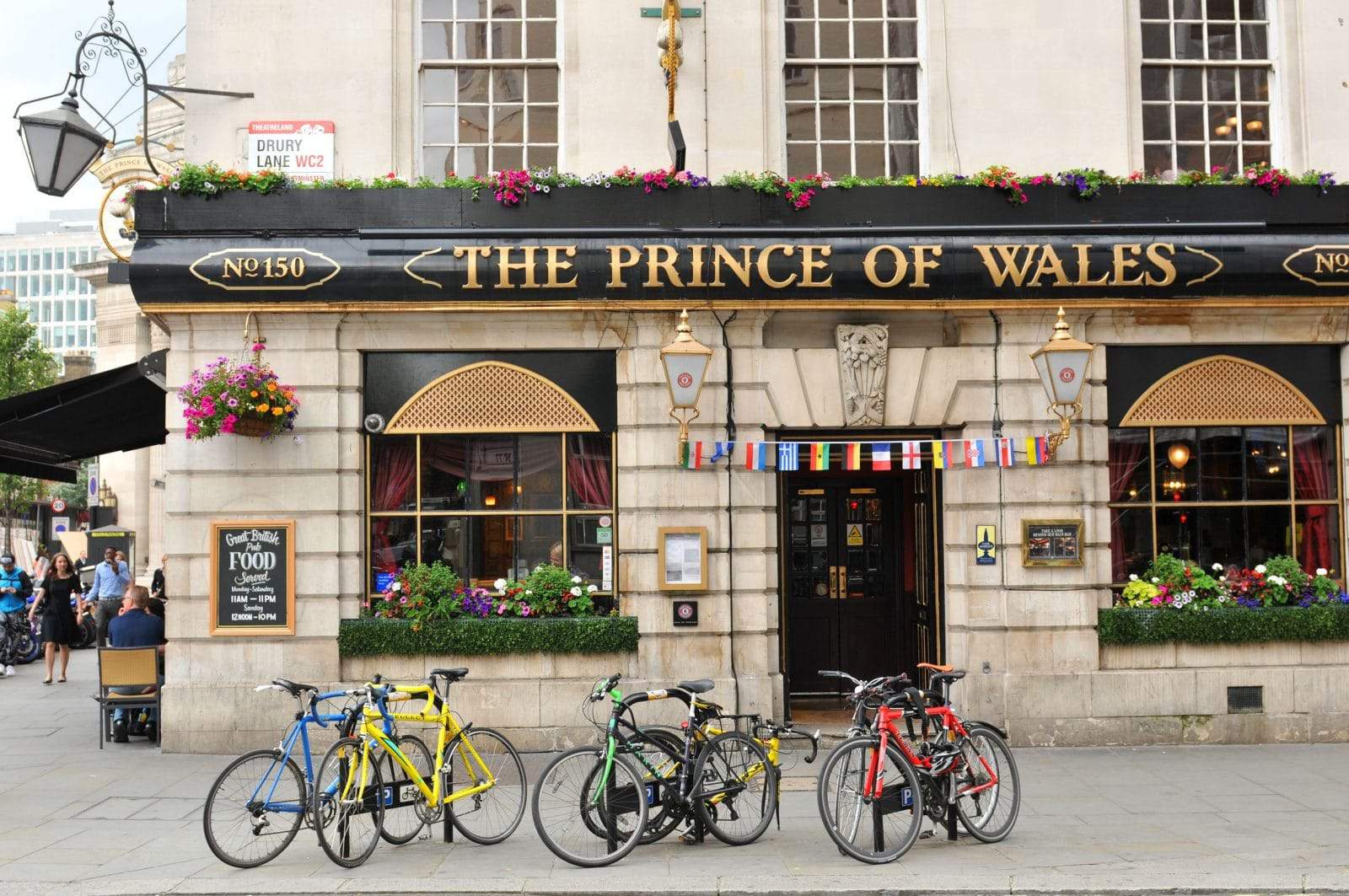 The city of London is huge. Choosing the best restaurant or the most exciting pub in the city is virtually impossible.
You shouldn't visit London and leave without getting to know some of its pubs and taverns. However, for the day-to-day basics, while you're busy visiting monuments and sightseeing, it's easier and cheaper to eat at a café, or a roadside restaurant, or the market.
Remember that London is a very big city with a lot of different restaurants, cafes, fast food stalls, and much more to choose from! You won't have trouble finding something that fits your taste and your budget.
If you're at the East End, look for Whitechapel Road where you'll find several Indian cuisine affordable restaurants. You can see a video of this street here, with all the stores, street stalls, mosques. For a split second, you may even feel like you're not in London. I have two suggestions for you. The Spice Grill & Café, an Indian restaurant, and Ruchi, a Bangladeshi and Indian restaurant with vegetarian options.
If you want fast service and low prices, look for a Wagamama restaurant anywhere in the city. I've been to these restaurants many times in London. Although it's not exactly a vegetarian restaurant, you'll find many veggie dishes to choose from and at affordable prices (for London standards, at least).
List of the best restaurants in London.
TortelliniCup
It serves breakfasts, lunches, and dinners. It's open all day, and has dishes from 2 to 7 euros. You can find one of these Italian fast food restaurants at Finchley Road in Hampstead. It has free WiFi.
New London Café
This nice café with a cozy environment and outdoor seating at St. Paul's Road serves light meals that cost between 4 and 11 euros.
Wassouf Lounge
On the west side of London, away from the city center, this restaurant serves meals that cost around 10 Euros. Service is fast and friendly, and the food is fresh. If you're in the neighborhood give it a try.
Pellicci E
Off the tourist path but still close to the city center on the East End, Pellicci E is located at Bethnal Green Road. It's an Italian-British cuisine fusion restaurant serving affordable meals for 10 Euros per person.
The Punjab
It's at the heart of London, in Covent Garden, 80 Neal Street. It's one of the best and oldest Indian food restaurants in London. Service can be slow sometimes, but the food is very good, and the prices aren't very high. Ideal for those who need a break from fast food restaurants, street food stalls, and markets. It's open from noon to 11:30 pm and a meal costs between 15 and 20 Euros.
The Yellow House Bar & Kitchen
In the center of London, right at the entrance of Southwark Park on Lower Road, this bar and restaurant has diverse food where the pizza is delicious. For vegetarians, there's also a good range of dishes available. Prices per person are between 10 and 20 Euros.
Vertigo 42
If you're not afraid of heights, try this restaurant at the top of Tower 42, one of the tallest buildings in London. It costs a bit more, around 30 to 45 euros per person, but the view is fabulous. Take your camera and take some pictures. It's more or less between The City and Whitechapel, on Old Broad Street.
The Five Fields
Located in Chelsea, at Blacklands Terrace, this gourmet restaurant is not budget-friendly. A meal costs around 100 euros per person but the environment, the high-quality service, and the dishes are unique. From the main course to the dessert, everything is exquisitely cooked and plated. For special occasions when the budget is not an issue.
Restaurant Gordon Ramsay
A restaurant with tasting menus only where food is served in small portions. The goal here is to try a bit of everything. The restaurant is quite expensive. Frugal couples may pay around 200 euros for a meal, but if you get carried away, you can easily spend between 1,000 or 1,500 Euros. It is a unique experience, though. Definitely not for all budgets. It's located at Royal Hospital Road, in Chelsea.
Bel Canto Restaurant
If you like opera, you'll love this restaurant where employees sing while serving you. With prices above 100 Euros per person, it's not for every taste and certainly not for every budget. However, the place, the service, and the dishes are impressive. If you can afford it, give it a try. It's on Bayswater Road, right next to Kensington Gardens and Hyde Park. Since you're in the neighborhood, take a moment to visit Kensington Palace, the official residence of the Duke and Duchess of Cambridge.
The Foyer at Claridge's
This place at Brook Street, in Mayfair, is sought-after for afternoon tea but also serves wonderful dinners. Prices are around 200 Euros per person, but both the restaurant and the service are top-notch. If you're in London for a special occasion or anniversary, splurge and give it a shot!
---
Weekend Itinerary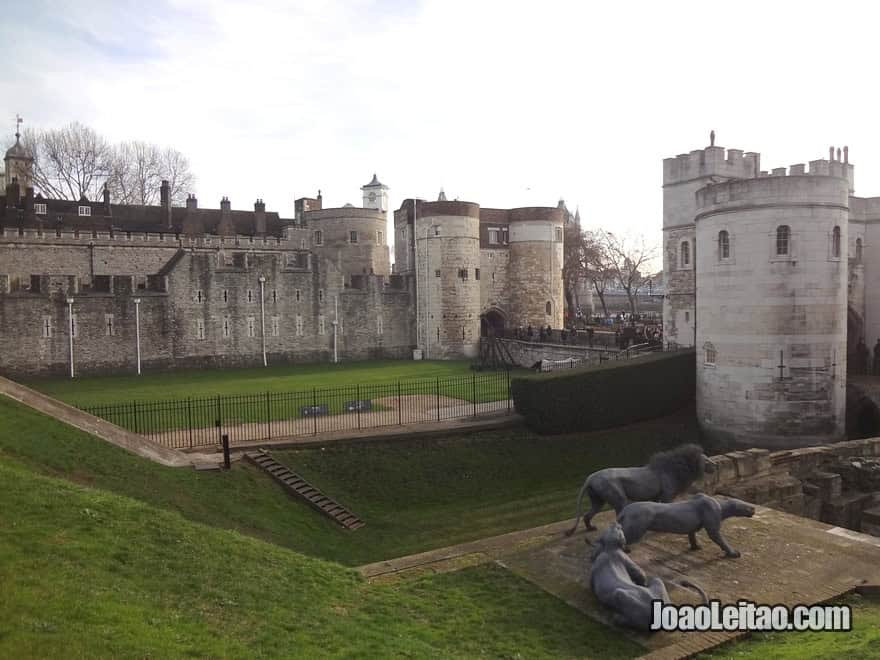 Visiting a city as large as London in 2 days with so much to see and do can be a trip tough to plan, especially if you're only staying for the weekend.
How to plan a perfect weekend in London. Let's go.
Friday (First Night)
Visiting a pub in London every day is a healthy habit, so as soon as you check in (and assuming you arrive at the end of the day), go straight to The Lamb & Flag. It's one of the oldest and most iconic pubs in London in the heart of Covent Garden, one of the main nightlife areas in the city and perfect for a late-night snack and a beer. After a pint, or two, or three, take a walk around Covent Garden. If you're in London for your birthday, register at the pub's website for a free birthday drink.
Saturday (First Day)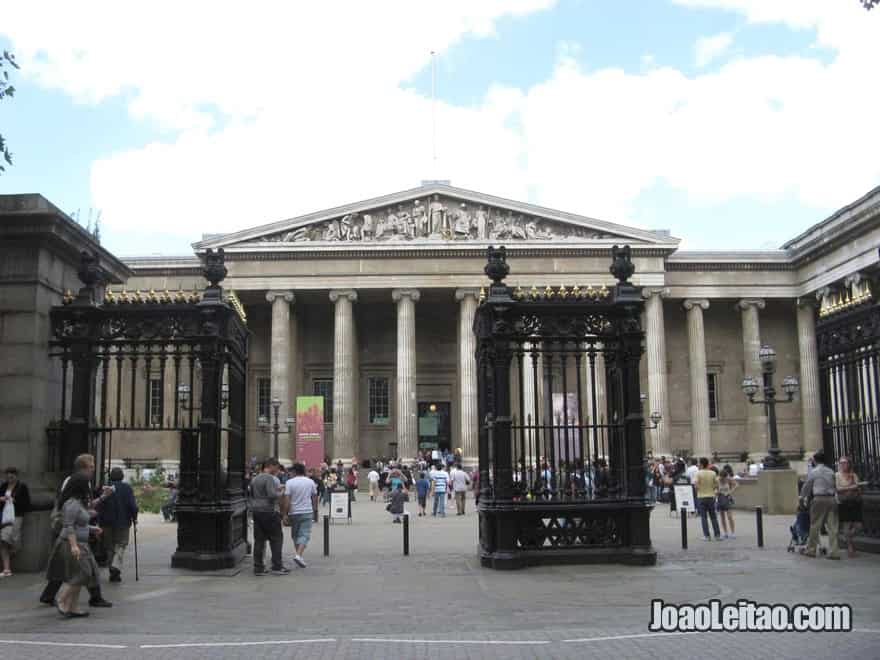 Let's start with the city center. Unless you're not a museum enthusiast, don't skip visiting two of the country's most important museums, the British Museum and the Natural History Museum. These museums are huge, and if you're that kind of person who likes to see everything in detail, it's best to pick just one; otherwise, you won't have time to see anything else.
Since the museums only open at 10:00 am, if you're an early riser take a morning walk at Hyde Park, one of the most famous parks in London, 500 meters from the Natural History Museum and 2 km from the British Museum.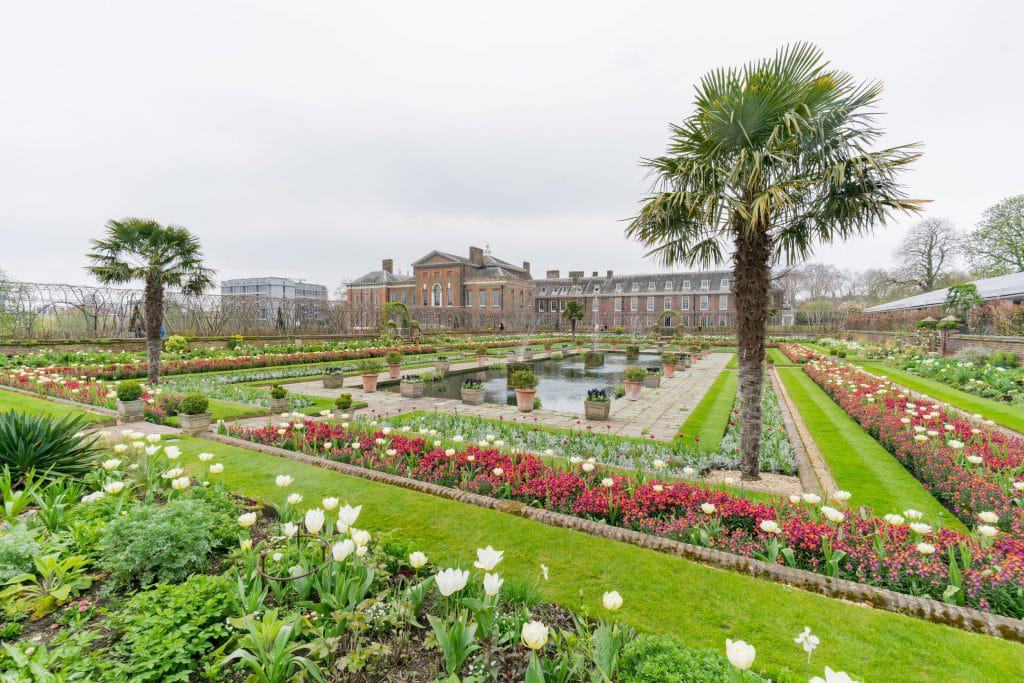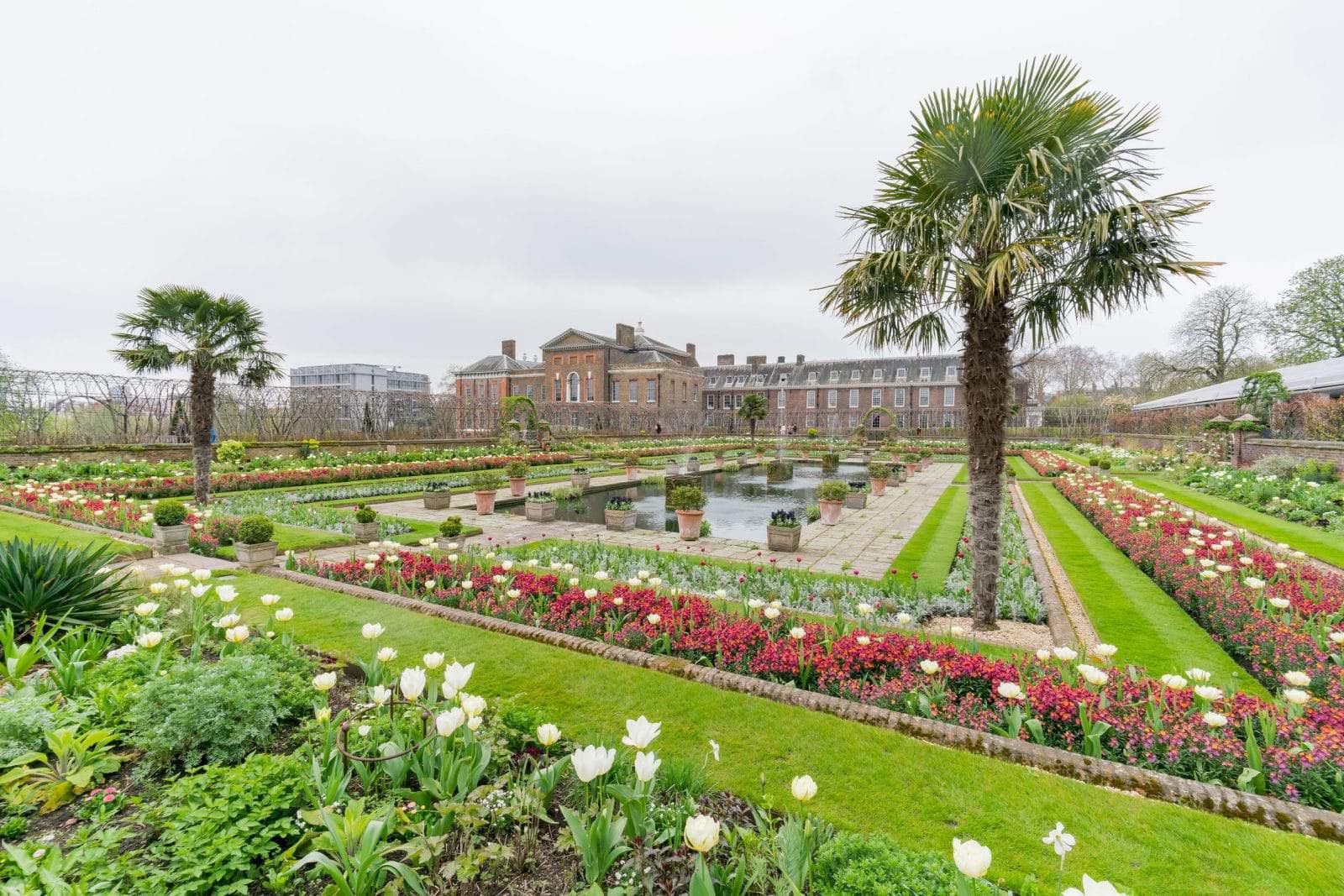 After the museum(s), go to Brick Lane Market in Whitechapel, a very colorful street market with many Indian food restaurants where you can enjoy a cheap and tasty meal. It's 4 km walking distance from the British Museum, so better take a bus if you feel your stomach growling.
Transportation? The cheapest way to get from the British Museum to Brick Lane Market is by bus line 8 via Holborn – Procter Street – 2€ and takes about 32 minutes. The quickest way is to take a taxi – 11€ – 14€ and takes about 8 minutes.
After lunch, visit the Tower of London. Once the residence of Kings and Queens and a prison for important figures, it now houses the Crown Jewels and a peculiar colony of crows. It's less than 30 minutes walking distance from the market, so take the time to walk slowly and take in the city. Get your Tower of London Ticket with Crown Jewels Exhibition.
Next, walk across Tower Bridge, one of the most iconic structures of London. Walk by the Thames and visit the Tate Modern, the most important modern art gallery in England.
Continue towards Westminster and catch "flight" at the London Eye, one of the biggest giant wheels in the world. The ride takes about 30 minutes, and you can see the whole of the city center from the top. Don't forget the camera to capture some unique pictures.
Time flies by, and by now it should be late afternoon. Walk for 3 or 4 minutes by the Thames and cross Westminster Bridge that ends right next to Westminster Palace and its Clock Tower, housing the famous Big Ben. If you get there at the hour, you can hear it give the time. Check out the London Parliament behind-the-scenes exclusive guided tour.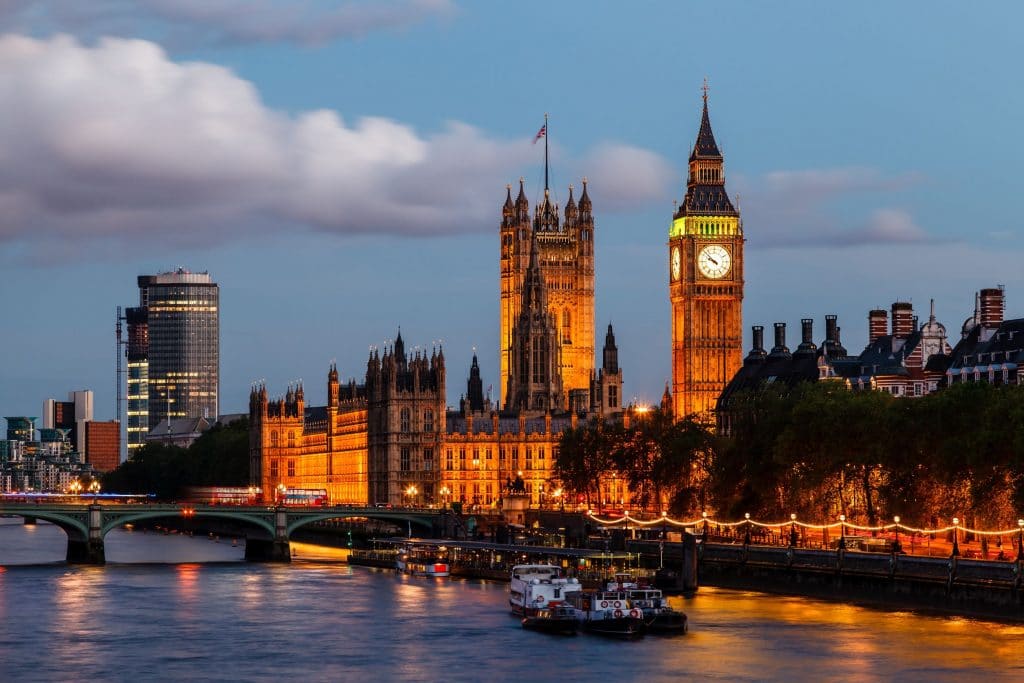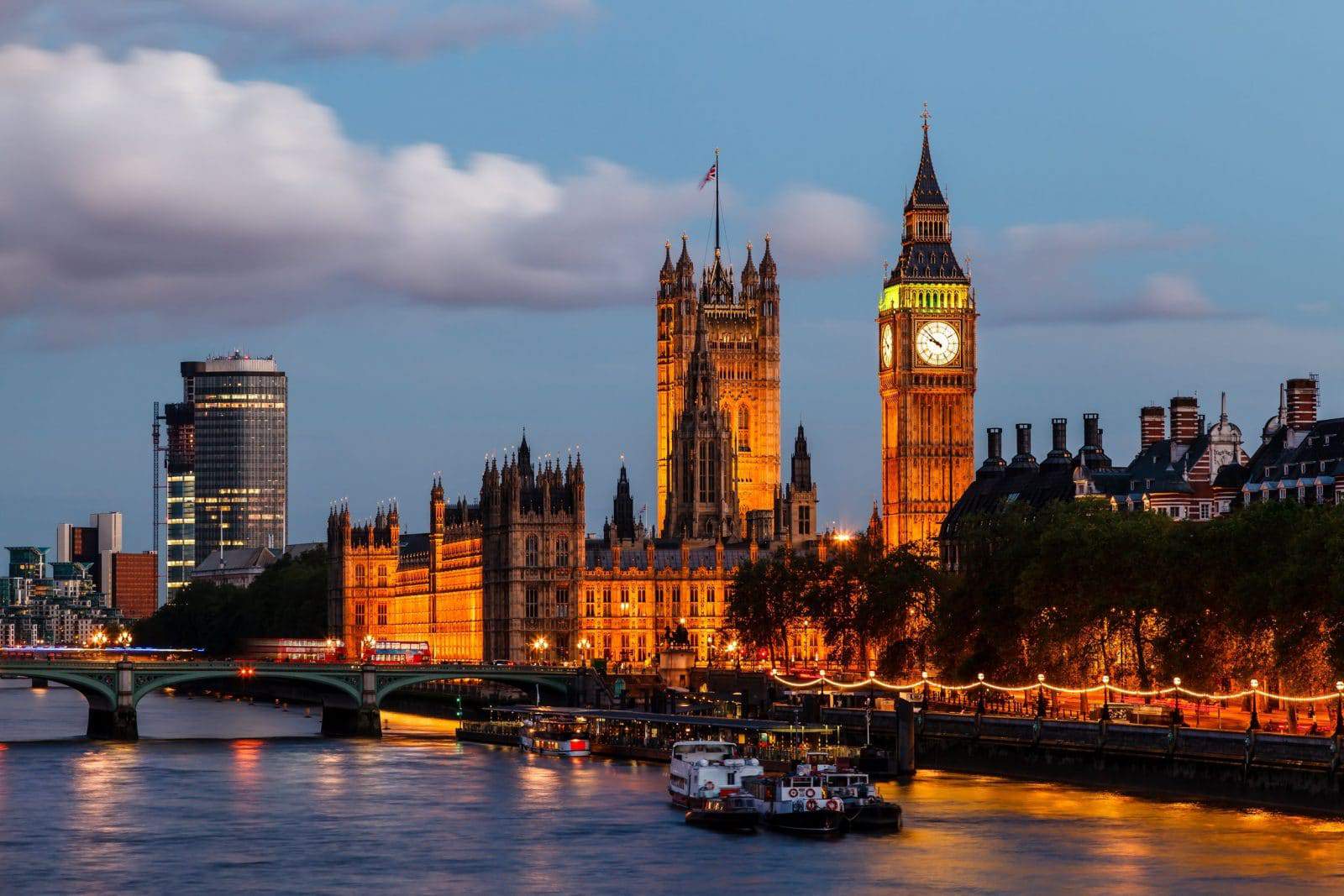 For dinner, I suggest one of the most typical taverns in London, just 2 km from Westminster Palace, Ye Olde Cheshire Cheese. On the way, pass by number 10 Downing Street, the official residence of the British Prime Minister.
After dinner, have a drink at Vertigo 42, if you still feel like it after the tavern. Located almost 180 meters above ground, at Tower 42 int 25 Old Broad Street, it has a spectacular view over the city of London. It's about 7 minutes by bus from the tavern and about 20 minutes walking distance.
Sunday (Second Day)
Time to pack. For such a short trip, I'm sure you didn't pack much especially if you followed my advice of traveling light and carrying a backpack. That way you can enjoy your Sunday and not worry about luggage.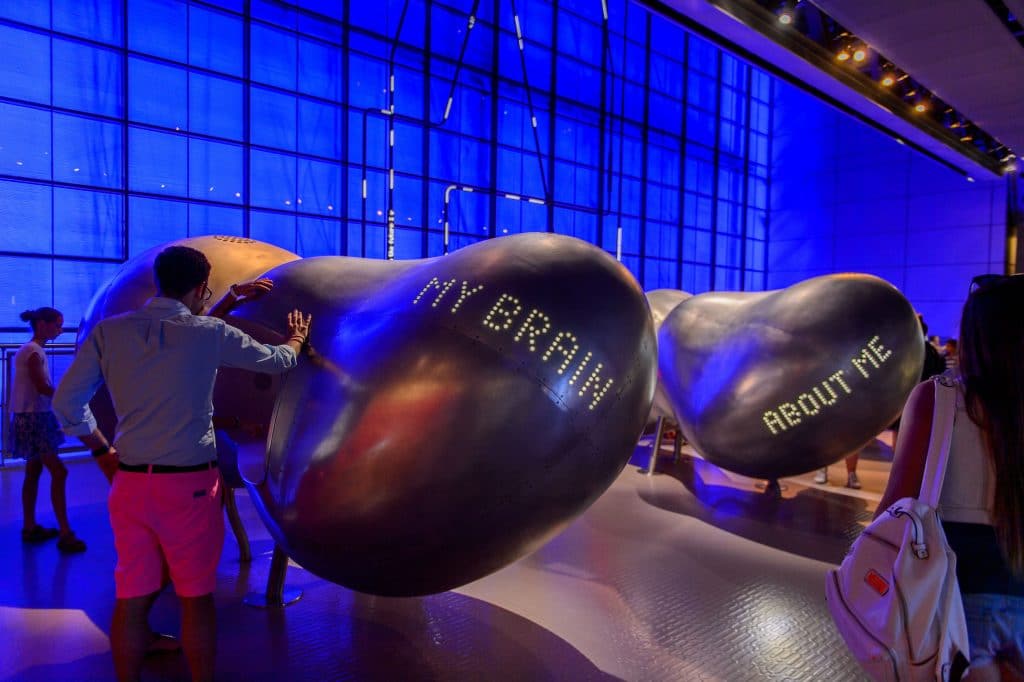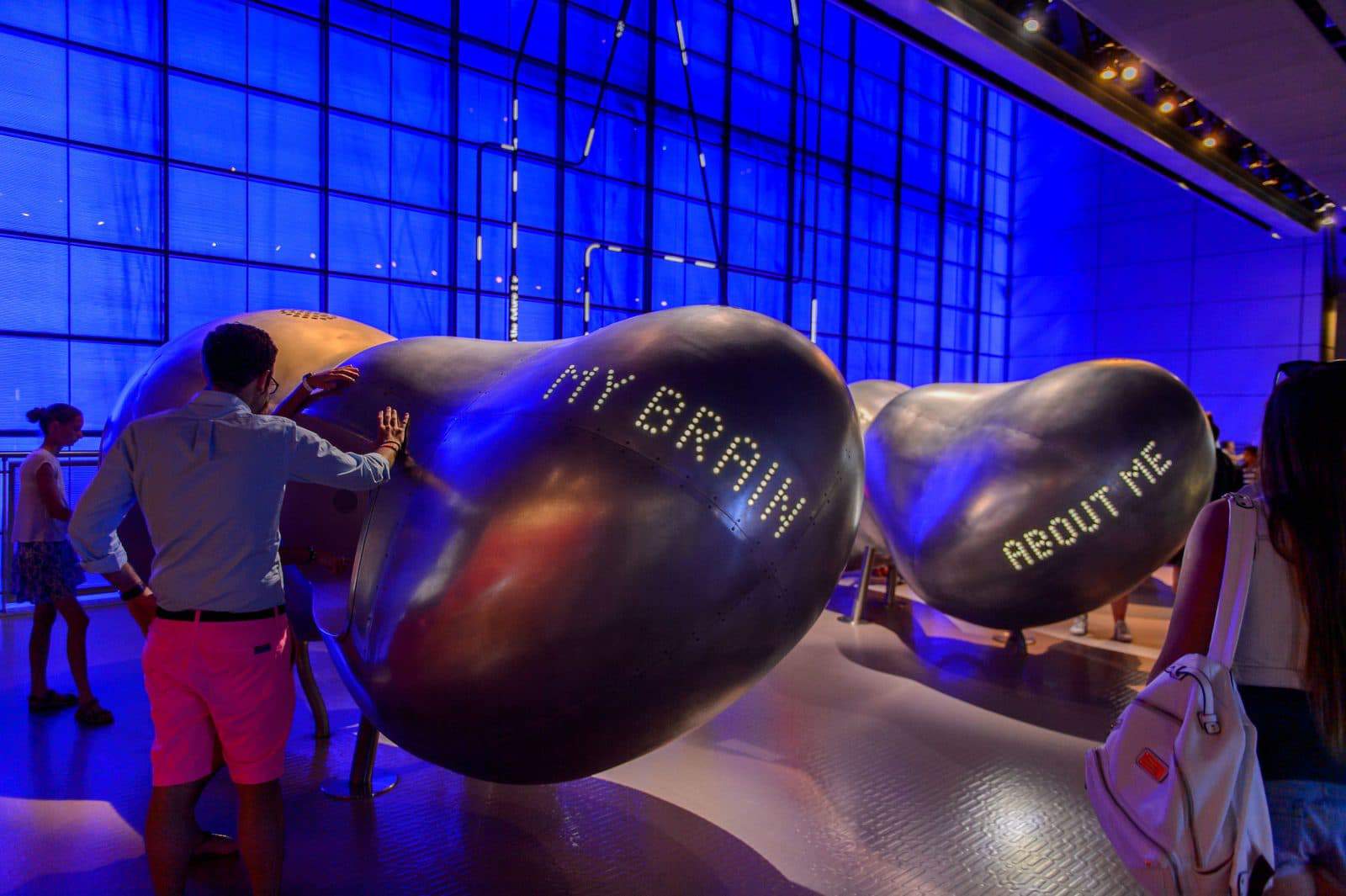 Start the morning with a visit to the Science Museum. Admission is free, and you can see many of the wonders of human imagination, from the industrial revolution to the first days of aeronautics.
Then go to one of the markets in London where you can go for last-minute shopping or have lunch (or buy groceries for a picnic in one of the many parks in the city). I suggest Portobello Market where you will not only find vintage pieces, but many shops selling books, music, handicrafts, and antiques.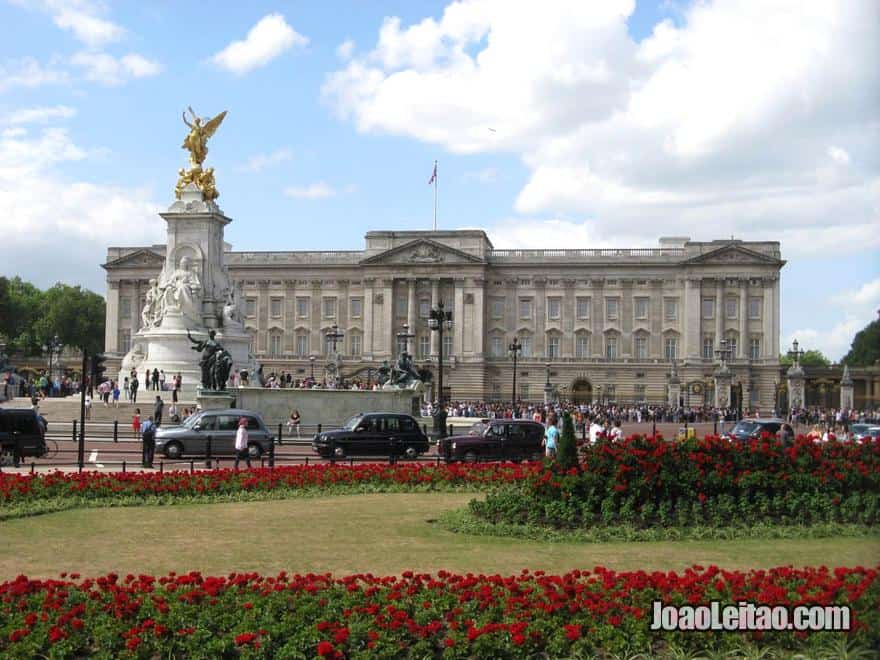 It's almost blasphemous going to London and not visiting the Queen's official residence. After lunch, go to Buckingham Palace, a one-hour walking distance through Hyde Park or about 30 minutes away by subway or bus. If you're lucky, you might catch the changing of the guards. Get your Changing of the Guard & Buckingham Palace Tour in advance.
---
Renting a car
Before renting a car in London, please keep in mind you'll be driving on the left! It will feel funny at first, but once you get used to it, it will be simple. Don't forget to carry your driver's license. You can't rent a car without it.
Make sure it's the best option.
If you're just traveling in the city center, renting a car is not the best option. Not only is it expensive, but you also have to add the high costs of fuel and parking. You can choose an automatic car if you feel strange shifting gears with your left hand. Most cars have GPS (for an extra cost), so it won't be difficult to find all the must-sees.
But if you're thinking about traveling to neighboring cities or visiting other parts of England from London, check online to see which rent-a-car company offers you the better deal. Renting a car is a good option if you want to travel to Liverpool, Manchester, Cambridge, Oxford, or even Scotland.
You can rent a car from just a few hours to one or more days.
Always keep the contact details of the employee who rented the car to you, in case something happens with the car, and you need the name of the person. Sometimes, calling out just the company's name is quite impersonal and could make things more difficult in case of need.
Always keep the contact for assistance when traveling in case something happens. It's highly unlikely, but it's best to be prepared for everything. Anything can happen from someone scratching your car in the parking lot to someone breaking the window to steal something.
Be as vigilant as you would be in your own country or house and don't leave valuable items inside the car when parked. Of course, renting a car increases your awareness levels, and you're not as relaxed as you would be with someone else driving you around.
You'll find the top rent-a-car companies at the airport, with prices varying depending on the size and type of vehicle. Prices start at 7£ a day. By top companies, I mean Budget, Alamo, National, Enterprise, Sixt, Europcar, Avis and Hertz, for example.
The drop-off location might be the same as the pick-up, or you can arrange for a different location. Some companies charge more money when the drop-off point is different from the pick-up one. Considering they're close to the airport, it's better to drop it off there when you have a plane to catch.
Usually, these companies have a free shuttle between terminals but check first before arriving to find out how long it takes from the drop-off point to the departure area.
Make sure you hand over the car at the time you agreed. Delays can happen, and you'll end up paying for an extra day just because you were late for a couple of minutes. Remember that all it takes to reach the drop-off location late is a traffic jam during rush hour or a car accident on the road.
Check how many kilometers you're traveling and if the company offers you unlimited mileage. Some companies don't, and if you drive for more miles than what was agreed, you'll pay more. No need to stress about it, but be careful!
---
How to get a job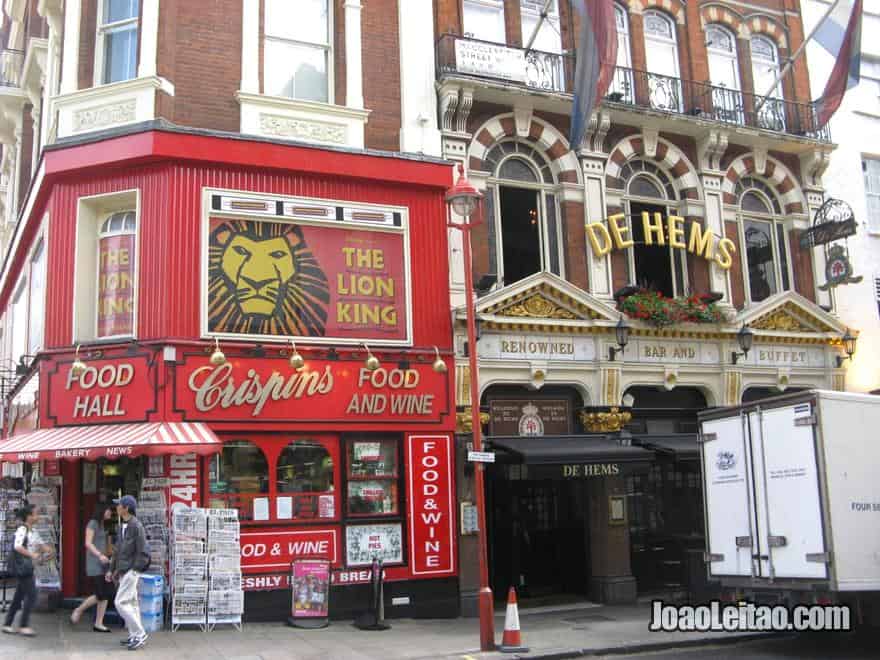 As the capital city of one of the largest and most important countries of Europe, London can be either the land of opportunity or misfortune.
Now let's read about the most important things to know before working in London.
Working in London
Don't pay anything to someone offering you a job because legal job agencies are paid a commission only after you sign a contract.
Make sure the job offers are legit!
It's important that you don't take the first offer you see. I'm sure you've heard the stories of people who were promised the world and found out they had been ripped off when they arrived.
Research a lot, get all the information online, at UK embassies and consulates in your country of origin, or at Chambers of Commerce.
Gather as much information as possible about your employer or whoever is offering you a job. If all you find is negative feedback or you can't find any information whatsoever, be careful.
Remember that in the digital age it's very hard not to have an online presence no matter how small. Be suspicious if you can't find a digital presence and assess the risks.
Although it's not necessary, at least in the simpler jobs, speaking English goes a long way. It's essential if you're looking for a job dealing with customers like working at a hotel, café, or restaurant.
Consider the costs.
If you're working in London, ideally you should already have accommodation, whether it's your own, offered by your employer, or staying with friends or relatives.
Housing in London is very expensive, and you should keep that in mind before accepting a job offer in this city.
The distance between your house and your job is also important considering how expensive public transportation is.
Find assistance in your country of origin.
If you're thinking about working in London but don't have an offer yet, register at a local job agency. If you live in another EU country, you can register there to get more information.
Did you know if you're the citizen of an EU country and you're unemployed you can continue to collect your unemployment fund from three to six months? Learn more about it here: Transferring unemployment benefits.